Tokunbo Wahab: An uncommon legal eagle soaring daily to a greater place in history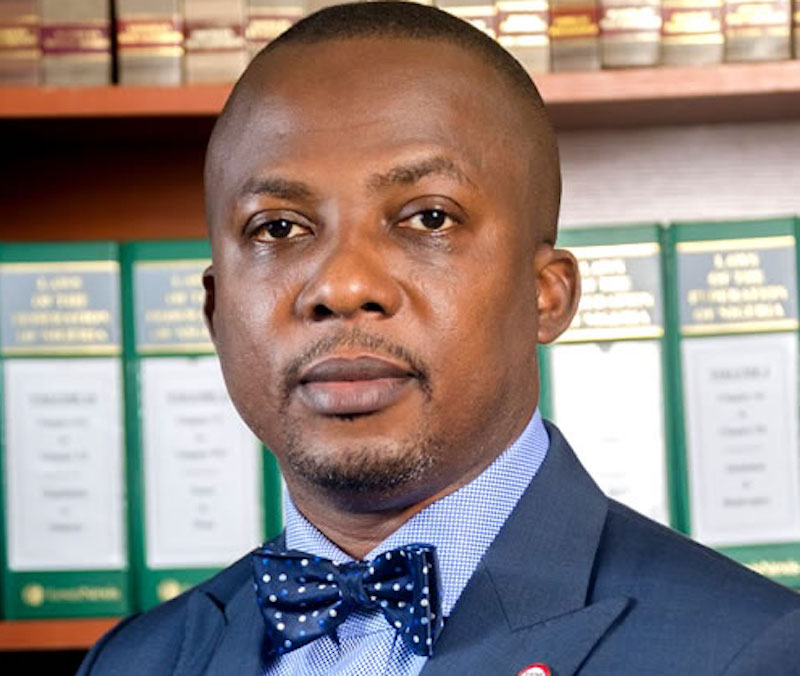 By Victor Ojelabi
It amazes many how some politicians quickly gather court-like followership that often transcend their generation. Why would the likes of Winston Churchill, D. Roosevelt, Nelson Mandela and the sage himself, Awolowo still command so much respect, many years after their death? Beyond oratory, these figures have an underlining nature of selflessness, deft wisdom and uncommon abilities to get things done and always for the greater good of the society. Politicians in this class live their lives pursuing the dream of a fair and prosperous society so much that it becomes the only image the people hold of them.
One Nigerian political figure that is fast assuming that status is the Special Adviser on Education to the Executive Governor of Lagos State, Barr. Tokunbo Philip Wahab, whose partisan political journey is only short of a decade.
Like the Legends of People Service that were mentioned above, the endearment to the TW brand cascades from his many years in legal practice and private business. And those very close to him often attest that it is his unsatisfied desire to scale up the impact of his programmes for the betterment of the lots of the majority that drove him into active public service. The TW brand that is fast becoming associated with landmark long-term sustainable development projects is one that both the masses and the political class have become connected to.
Though, political kinship these days, particularly in a nation like Nigeria, has been commoditized. Whereby wealthy individuals purchase crowd of supporters and induce loyalty with cheap gifts and bonded favours with thousands chanting their praises because of basic handouts without a deep relation with their values, vision and personality, the soaring followership of TW is by every yard organic, because there is value-based image and his personality, vision and performance easily command bountiful followership.
Leadership positions, the finality of politics and politicking, is a basic output of a life that is predisposed to the nature of selfless service, where the pursuit of the happiness and fulfillment of the other person is always the focus of the leader. This naturally makes more and more people voluntarily put their interests, goals, aspirations, voice and rights in the hands of that individual. The growing attraction to Tokunbo Wahab is easily traceable to his natural ability to indeed lead, gaining tremendous trust and support from all corners and strata of the society!
TW is an amiable leadership brand in the eyes of a lot of people who follow the development of Lagos State. His outlandish impact in the last 3years have drawn a lot of people to him, placed him the radar of progressive governance watchers, sparked curiosity amongst the gentlemen of the press, endeared validity amongst educationist and futurists, placed dignity in the office he occupies, which hitherto was not a highly reckoned position in the large scheme of things in the state.
In 2019, when Babajide Sanwo-Olu struck the right chord by calling TW to join his team in pursuing the THEMES agenda with a major emphasis on education, no one could have imagined what the next three years held for Lagos educational sector.
Here are we in 2022, with accelerated transformation, modernization and diligent purposing of all the fundamental aspects of education in Lagos State to meet the immediate needs and drive the future development of not only the state, but the entire West African region. Now at the brink of another election, if all BOS' government will judged by are the successes in this sector, a second term ticket will not only be deserving but worth championing by the common man.
Education is said to be an organized mechanism through which society develops its human resources by equipping them with desirable knowledge, skills, attitudes and values which will enable them operate the social institutions of a given country or nation effectively. The state and future of a state is directly proportional to the investment put into quality education of her people.
By TW's standard, quality means global competiveness. Hence, the use of his office to design and promote a new benchmark and objectives for the substructures of the sector and their managed institutions. LASU's sporadic climb to the top tier lists of universities in the world, first-of-its-kind training of the heads and management of the state top educational institutions at the University of London, future-proofing programme to digitize libraries across primary, secondary and tertiary institutions across Lagos state are products of a resolve to put Lagos at an advantaged position now and in the future of a rapidly changing and globalised world.
William F. Buckley once said, "I would rather be governed by the first 2,000 people in the telephone directory, than by the Harvard University faculty."
Of course, this speaks to elitism and how the common person in many ways is superior and better at politics for the good of the people they govern. The philosophy around this is the associative tendencies of experiencing the worst of a society, where the common person can relate with plight of the ordinary man.
A Tokunbo Wahab would perfectly fit into the class of an elite, having enjoyed world-class education in the prestigious Harvard Kennedy School of Governance and Wharton University of Pennsylvania, amongst other things. Just like majority of the ruling class, he's expected to be classist in approach to leadership and governance – more given to personal ambitions and protecting of the power block.
But for his aggressive drive for the liberation of the people through quality education, one is easily reminded of his humble beginnings and attestable progress through life's success mountains. From public schools in Epe to polytechnic in Ogun, University of Benin and with such experiences which has apparently formed his appreciative disposition to power, TW connects the divide between the government and the governed, the powerful leader and the common man in many ways deserving of a case study in political science.
So it was quite deserving when Wahab emerged the Most Outstanding Thought Leader in Education at the maiden edition of TheFLEA Awards.
According to the organisers of the awards, the desire to create thought leadership category in key sectors is to acknowledge exceptional personalities making real impact in the lives of the common man in the society.
"In our consideration of suitable candidates in education, we made deliberate effort to review the roles of several non-mainstream political figures – elected office holders, whose major projects are often powered by behind-the-scenes think tanks. Our very vast team indexed quite a number of public servants who fit into our model and after several considerations concluded on awarding it to you based on Eko Digital Initiative and Overall Transformation of Lagos Education," the award committee revealed.
As Tokunbo Wahab turns 50, majority of his adherent supporters across the world, those he has impacted directly through his programmes, and those he has inspired by his performance and personality, firms up their gaze to the sky to watch this soaring legal eagle glide higher in the ranks, for the sake of our future as a people.
Full List: Newly Sworn In Lagos State Executive Council And Their Portfolio……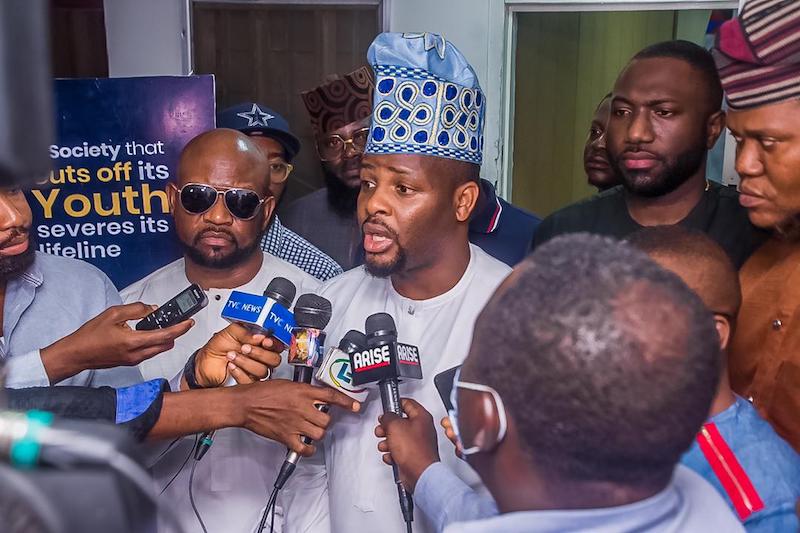 Governor of Lagos State, Mr Babajide Sanwoolu swears-in the Lagos State Executive Council, today at the Adeyemi Bero Auditorium, Alausa Ikeja.
Here are the executive council and their portfolio…….
Mr. Afolabi Ayantayo – Commissioner for Establishment Training and Pensions
Mr. Jamiu Alli-Balogun – Commissioner for Basic Education
Mr. Gbenga Oyerinde – Commissioner, Special Duties
Mr. Lawal Pedro (SAN) – Attorney-General and Commissioner for Justice
Mr. Mobolaji Ogunlende – Commissioner for Youth and Social Development
Hon. Ibrahim Layode – Commisioner for Home Affairs and culture
Mrs. Toke Benson-Awoyinka – Commisioner for Tourism
Olakunle Rotimi-Akodu – Special Adviser, Environment
Mr. Abdulkabir Ogungbo – Special Adviser, Taxation and Revenue
Engr. Abiola Olowu – Special Adviser, Commerce and Investment
Dr. Adekunle Olayinka – Special Adviser, Works (to report to the Deputy Governor)
Mrs. Bolaji Cecilia Dada – Commissioner for Women Affairs and Poverty Alleviation
Mr. Idris Aregbe – Special Adviser, Tourism Arts and Culture
Mr. Yakubu Adebayo Alebiosu – Commissioner Waterfront Infrastructure
Mr. Tokunbo Wahab – Commisioner for Environment
Hon. Bola Olumegbon – Special Adviser, Central Business District (CBD)
Dr. Oreoluwa Finnih-Awokoya – Special Adviser Health
Mr. Kayode Bolaji-Roberts – Local Government Affairs
Mr. Moruf Akinderu Fatai – Commissioner for Housing
Mr. Seun Osiyemi – Commissioner for Transportation
Ms. Barakat Bakare – Special Adviser, Housing
Prof. Akin Abayomi – Commissioner for Health
Mr. Gbenga Omotoso – Commissioner for Information and Strategy
Dr. Rotimi Fashola – Special Adviser Agriculture
Mr. Mosopefolu George – Commissioner for Economic Planning and Budget
Mr. Tunbosun Alake – Commissioner for Science and Technology
Ms. Ruth Abisola Olusanya – Commissioner for Agriculture
Mrs. Kaosarat Folashade Ambrose – Commisioner for Industries, Trade and Investment
Dr. Olumide Oluyinka – Commissioner for Physical Planning
Mr. Yomi Oluyomi – Commissioner for Finance
Dr. Jide Babatunde – Special Adviser E-GIS
Dr Afolabi Abiodun Tajudeen – Special Adviser, Political, Legislative and Civic Engagement
Hon. Sola Shakirudeen Giwa – Special Adviser Transportation
Dr Mrs Iyabo Oyeyemi Ayoola – Special Adviser, Central Internal Audit
Mr Ajigbotafe Akinyemi – Commissioner, Weath creation
Mr Nurudeen Lanre Yekini-Agbaje – Special Adviser, Rural Development and Chieftaincy Affairs
Mr Tolani Sule Akibu – Commissioner for Tertiary Education
EFCC arraigns Lee Fakino Nigeria Limited Director, Emmanuel Ajibola Obakin over N251.6m fraud in Ibadan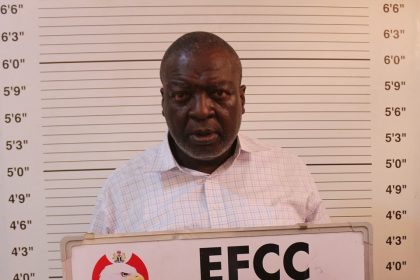 The Ibadan Zonal Command of the Economic and Financial Crimes Commission has arraigned Emmanuel Ajibola Obakin for allegedly stealing N251,685,000 belonging to a firm, Lee Fakino Nigeria Limited.
The EFCC made these declarations via a statement issued on Tuesday.
Wilson Uwujaren, Head, Media and Publicity of EFCC, in the statement, noted that the commission on Tuesday arraigned the suspect before Justice Ladiran Akintola of Oyo State High Court.
He added that the commission dragged the suspect to the court on a four-count charge bordering on alleged stealing.
It maintained that the suspect, one of the two directors of the company and a signatory to the company's account, committed the alleged offence in December last year.
The commission, while speaking further, revealed that the suspect allegedly withdrew the money without authorization and consent of the Managing Director and Chief Executive Officer, Akindele Fajemiyo.
The prosecution counsel, Oyelakin Oyediran, asked the court for a trial date.
It also prayed the court to remand the defendant in the correctional facility pending the determination of the case.
But, counsel to the defendant, Ibrahim Lawal, in his remarks, urged the court to admit his client to bail.
Akintola, after listening to the two parties, admitted the defendant to bail in the sum of N50 million and two sureties, preferably the wife and younger brother to the defendant, in like sum.
The judge then ordered that the defendant provide the court with his National Identification Slip and residential addresses.
He, however, adjourned the matter till 23rd October, 2023 for further hearing.
Former Managing Director Of NDDC, George Turnah, Two Others Jailed Six Years Over N2.9bn Fraud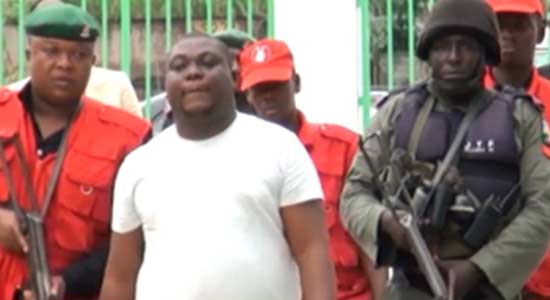 A Federal High Court in Port Harcourt, Rivers State, has convicted and sentenced George Turnah, a former Special Adviser to Dan Abia and former Managing Director of the Niger Delta Development Commission, and two others to six years in jail for acquiring money by deception.
Ebis Orubebe and Uzorgor Chidebere, who were sentenced alongside Turnah by Presiding Judge Justice A. T. Mohammed, were also found guilty of money laundering, conversion of funds, and forgery, all in violation of Section 1 (1) (a) of the Advance Fee Fraud and Other Fraud Related Offences Act, 2006, and punishable under Section 1(3) of the same Act.
The defendants were first arraigned by the Economic and Financial Crimes Commission (EFCC) in May 2017 and re-arraigned on January 25, 2021, on 23 counts of acquiring by false pretense, money laundering, and abuse of office totaling N2,894,500,000.
This was contained in a statement issued on Monday by the EECC spokesman, Wilson Uwujaren, and made available to newsmen.
The statement said, "They were jailed on Thursday, September 7, 2023, having been found guilty of charges preferred against them by the Port Harcourt Zonal Command of the Economic and Financial Crimes Commission.
"Count six of the charge reads: 'that you, George Turnah Alabh, Uzogor Silas Chidiebere, El-Godams Global Services Ltd., Turnoil and Gas Nigeria Ltd, Kolo Creek Petroleum Dev. Ltd, Celtic Pride Consult and Events Ltd, Yenagoa Mall Ltd, the Incorporated Trustees of Concerned Niger Delta Initiative, Adaka Boro Marine Services Ltd, Sugarland Integrated Farms Nig. Ltd, Geohan Telecommunication Nig. Ltd and others at large, on or about the 24th day of November 2014, at Port Harcourt, within the jurisdiction of this honourable court did take possession of the sum of Seven Hundred and Eight Million Five Hundred Thousand Naira (N708,500,000.00) which you reasonably ought to know that the money was obtained by a false pretence from the Niger Delta Development Commission purportedly for the purpose of providing quick win jobs for 300 youths and women groups and thereby committed an offence contrary to Section 15(2)(d) of the Money Laundering (Prohibition) Act, 2011 as amended and punishable under 15 (3) of the same Act.'"
It added, "Count 23 of the charge reads: 'that you George Turnah Alabh in 2014 within the jurisdiction of this honourable court did receive the sum of $1000,000.00 (One Million United State Dollars) (at the exchange rate of N184 to a Dollar) cash from one Umar Lawal of Hakuri Global Concept exceeding the statutory limit without going through a financial institution and thereby committed an offence contrary to Section 1 (a) of the Money Laundering (Prohibition) Act 2011 (as amended) and punishable under Section 16 (2) (b) of the same Act.'"
According to the statement, they pleaded "not guilty" to the charges.
It added that the prosecuting counsel, I. Agwu, called several witnesses and tendered documents to prove the case against the defendants.
Justice Mohammed convicted and sentenced them to two years imprisonment each, starting from the date of their arrest.
The 1st defendant was ordered to pay N1,000,000 as an option of fine while the 2nd and 3rd defendants were to pay N500,000 into the Consolidated Revenue Account of the Federal Republic of Nigeria.
Additionally, the 4th, 6th and 10th defendants were to return the sum of N180,000,000. Other restitutions include, N5,000,000 traced to the 1st convict, N100,000,000 traced to the 6th and 10th convicts, and N50,000,000 traced to Optimal Standard. They are to be forfeited to the NDDC.
Others are N46,760,843.61, N494,371.86, N13,000,000, and N23,500,000 to be forfeited to the NDDC by the 9th, 4th, 2nd and 3rd defendants respectively.
Turnah was the political godson of former President, Dr Goodluck Jonathan.