These Children Were Not Around When We Started – Embattled PDP Chair, Ayu Knocks Governor Wike, Others Demanding Resignation
Ayu, while speaking with BBC Hausa Service, said he had not committed any offence to warrant a call for his resignation as the party chairman, adding that those demanding that he should vacate the office were not around when the party was formed.
The National Chairman of the Peoples Democratic Party (PDP), Iyorchia Ayu, has described party members calling for his resignation as children who know nothing about the party.
Ayu, while speaking with BBC Hausa Service, said he had not committed any offence to warrant a call for his resignation as the party chairman, adding that those demanding that he should vacate the office were not around when the party was formed.
Recall that following the internal crisis rocking the party, the camp of Governor Nyesom Wike of Rivers State gave Ayu's resignation as one of the conditions that had to be fulfilled to resolve the post-presidential primaries crisis.
The crisis started after the former Nigerian Vice President, Atiku Abubakar defeated Governor Wike in the presidential primaries of the party in May this year.
It was expected that Atiku would pick Governor Wike as running mate but he (Atiku) went for Delta State Governor, Ifeanyi Okowa.
Wike's supporters have argued that it is unfair for the party's chairman and its presidential flag bearer to hail from the same region.
Ayu, who said he was not bothered by the call for his resignation was quoted by Daily Trust as saying, "I was voted as PDP Chairman for a four-year tenure and I'm yet to complete a year. Atiku's victory doesn't affect the Chairman's position. I won my election based on our party's constitution.
"I didn't commit any offence; I'm only reforming the party so I'm not bothered with all the noises. I know I'm doing my work and I didn't steal any money so I see no reason for all these talks. When we started PDP, these children were not around. They are children who do not know why we formed the party. We will not allow any individual to destabilise our party."
Doyin Okupe appeals money laundering conviction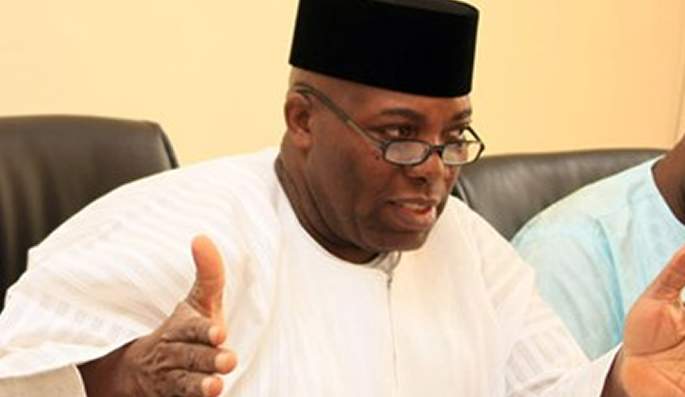 Former Director-General of the Labour Party Presidential Campaign Council, Doyin Okupe, has appealed his conviction on money laundring charges by the Federal High Court in Abuja.
Justice I. L. Ojukwu on December 19, 2022 convicted him of two counts of money laundering and sentenced him to two years imprisonment with an option of fine.
The Economic and Financial Crimes Commission had told the court that Okupe received over N200m cash from a former National Security Adviser, Col. Sambo Dasuki (retd.), without going through the bank.
The anti-graft agency said he violated the provisions of the money laundering law.
In an appeal filed by his lawyer , Joe-Kyari Gadzama, SAN, on Thursday, Okupe is seeking the reversal of his conviction.
He argued that he received the said sums in cash not in his individual capacity but for the Office of the Senior Special Adviser to the President Goodluck Jonathan on Public Affairs.
He said he acted under the instructions of the ex-President and hence, he should not be penalised unjustly.
FIRSTBANK ANNOUNCES CALL FOR APPLICATION IN THE THIRD EDITION OF ITS FIRSTBANK MANAGEMENT ASSOCIATE PROGRAMME (FMAP)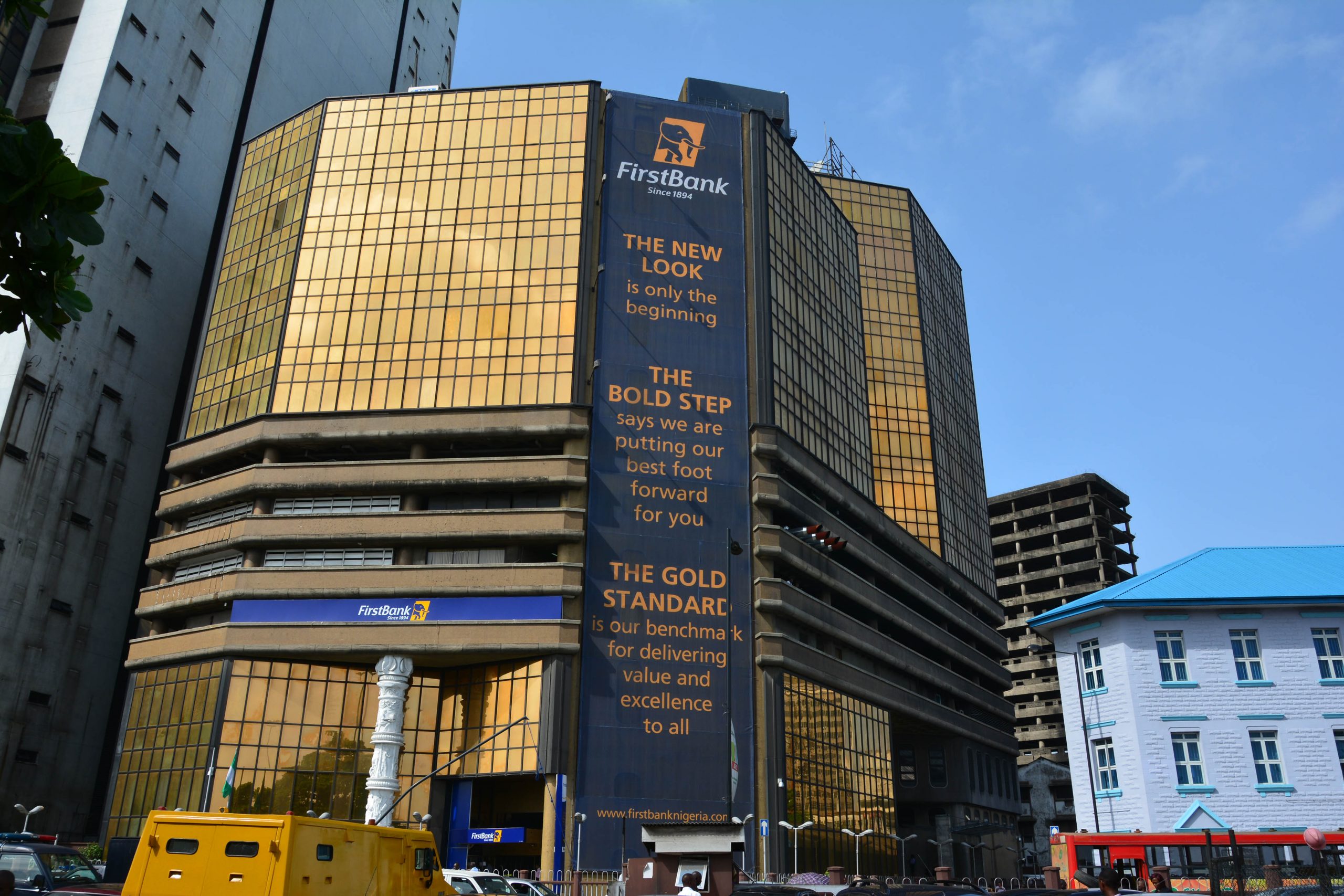 First Bank of Nigeria Limited, Nigeria's premier and leading financial inclusion services provider has announced the call for participation in the third season of its FirstBank Management Associate Programme (FMAP).
Interested participants are required to submit their application via https://hdbc.fa.em2.oraclecloud.com/hcmUI/CandidateExperience/en/sites/CX.
The application is extended to the general public as it closes by 24 March 2023.
The FirstBank Management Associate Programme (FMAP) is a 24-month fast-track comprehensive programme targeted at young, dynamic and highly driven individuals that are passionate about making a difference in the financial services industry. The programme is designed to build the next generation of leaders to drive the Bank's vision of being Africa's Bank of First choice.
FMAP equips participants with an extensive wealth of experience comprised of both classroom and real-life work that affords an insightful and balanced insight into the world of work. The programme is targeted at hi-potential young professionals who possess acute thinking skills, financial and methodical skills, and a distinctive ability to communicate effectively and synthesize ideas, information, and data to aid decision-making.
Speaking on the FMAP Season III, Olumuyiwa Olulaja, Group Head, Human Capital Management and Development, said "since its inauguration in half a decade, we are delighted with the giant strides and impact the initiative has had in promoting the career development of emerging talents in the financial services industry as they are instilled with the tenets and ethics of the banking industry in line with global best practice.
The FMAP initiative is amongst the many ways we reinvest in our human capital as we build the next generation of leaders through their exposure to various opportunities essential to preparing their readiness for the future.
Since its launch in 2018, FirstBank has successfully trained and onboarded up to fifty talented individuals in 2 editions (2020 and 2022), who have all been deployed into strategic roles in the Bank and making a difference in the organization, while we continue to support their leadership growth and development.
Omojafor, Eiremiokhae, Babaeko, others set to be honoured at 'The Industry Awards4.0'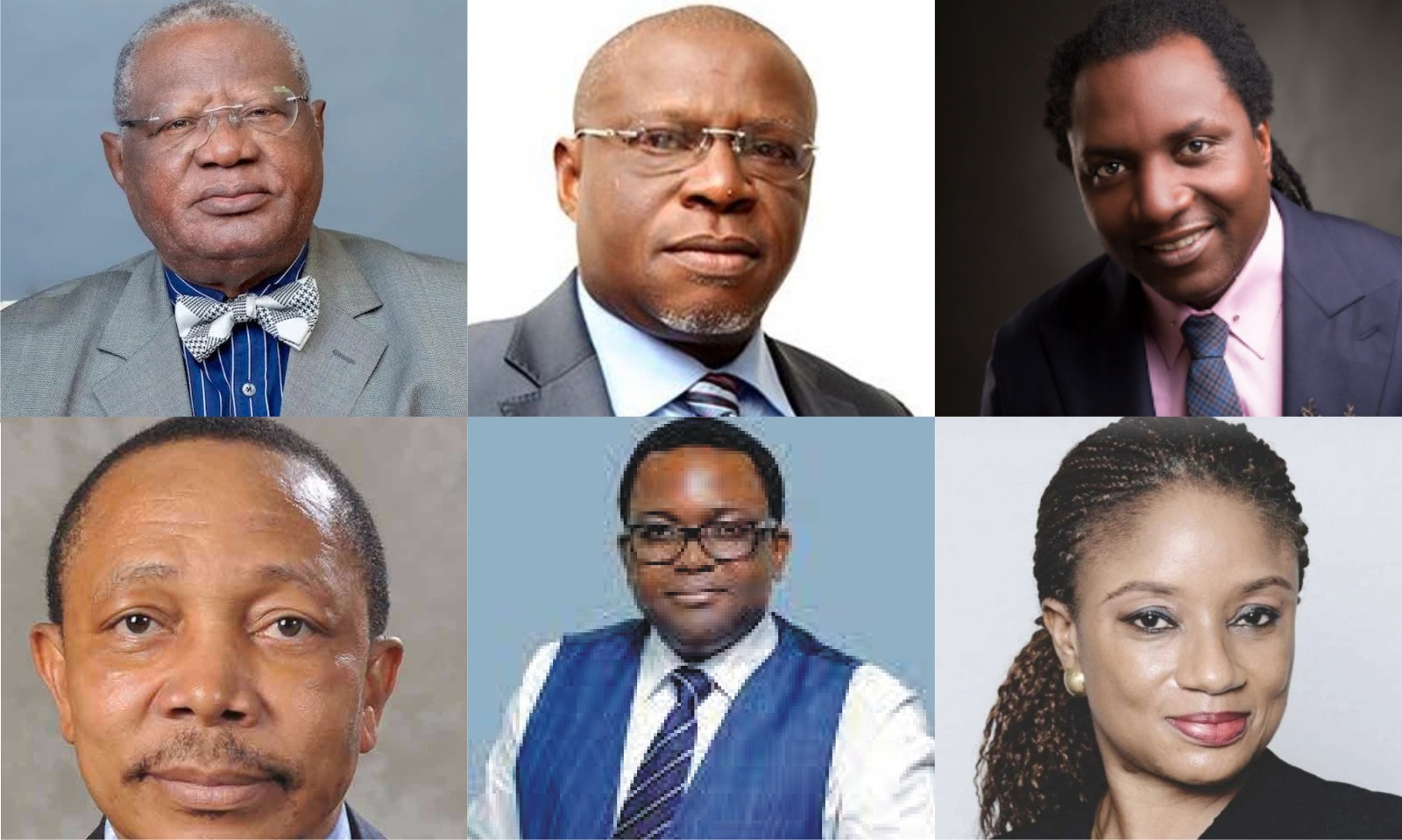 · Renamed Lifetime category
The management of The Industry Newspaper organisers of 'The Industry Summit/Awards' has stated that some distinguished marketing communications professionals in the country would be conferred with some highest awards in this year's event scheduled to be held on Friday, March 31st, 2023 in Lagos.
The year's award is looking at the performances of 2022 and the top winners include Sir Steve Bamidele Omojafor, Chairman, STB-McCann Limited, Mr. Steve Babaeko, Group Chief Executive Officer, X3M Ideas, Dr. Felix King Eiremiokhae, CEO MABISCO/Oracle Experience, Mrs. Nkechi Ali-Balogun, CEO NECCI, Mrs. Bridget Oyefeso-Odusami, Head Marketing & Communications, Stanbic IBTC, Mr. Anthony Chiejina, Chief Brand Officer, Dangote and Mr. Adedayo Ojo, CEO Caritas.
Others are Mr. Rotimi Bankole, CEO SBI Stagwell, Mr. Olugbenga Victor Afolabi, CEO GDM Group, Chief Charles Azu Chijide, CEO Charella Group, Dr. Olalekan Fadolapo, Director General Advertising Regulatory Council of Nigeria (ARCON), and Mr. John Ehiguese, CEO Mediacraft Limited.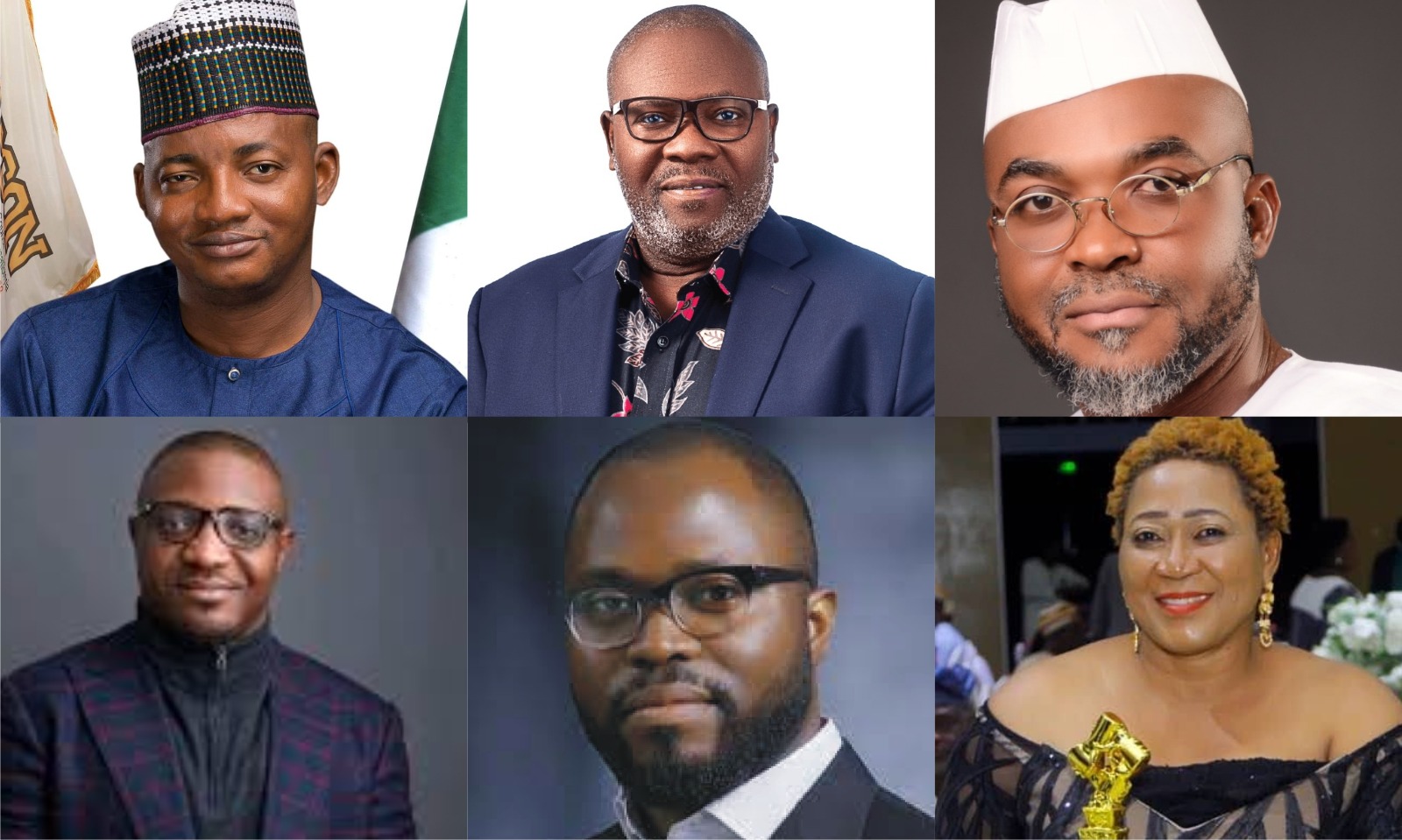 Sir Omojafor, an accomplished marketing and advertising practitioner is unanimously voted The Industry Doyen of Advertising for 2022, the category won by Dr. Biodun Shobanjo last year for 2021 Awards. Omojafor, a former Chairman of Zenith Bank Plc has unarguable accomplishments in a career span over four decades.
Coincidentally, Omojafor would chair this year's summit, which parades some of the best brains in the industry that would discuss issues in data management and government policy as it affects the manufacturing sector.
In another category, Dr. Eiremiokhae has emerged CEO of the Year in a very keenly contested category. He won the category because of the work has put in to grow and expand Mayor Biscuits Company (MABISCO) during the year under review.
Dr. Eiremiokhae is a renowned integrated marketing communications professional who majors in experiential marketing but branching out to build one of the biggest beverage companies in Nigeria and made extensive strides in such a few years is monumental, said Chairman of the Industry Awards Panel, Ms. Clara Okoro.
In another development, The Industry Lifetime category was renamed 'The Industry ALL STAR' and winners emerged after a painstaking evaluation and analysis of each recipient over the course of 10 years and above on their roles in advancing the growth and development of the imc industry.
The winners in this category date back to 2019 which are Mr. Udeme Ufot, GCEO, SO&U, Mr. Nnaemeka Maduegbuna, Chairman, C&F and Mr. Lolu Akinwunmi, Chairman Prima Garnet. 2020 winners are Mr. Jimmy Awosika, Executive Vice Chairman, Troyka Holdings, Chief Yomi Badejo-Okusanya, GCEO, CMC Connect, Mr. Tolu Ogunkoya, RGEO, OMG WeCA and Dr. Eiremiokhae.
The 2021 winners were Mr. Emeka Okeke, CEO Dentsu Mediafuse, Engr. Dozie Mbanefo, CEO New Crystal, Dr. Onyekachi Onubogu, CEO Frutta Juice & Services, Dr. Phil Osagie, CEO JSP Communications, Mr. Kunle Onime, CEO Marketing & Promotion Concepts Limited and Mr. Enyi Odigbo, Chairman, CASERS Group.
According to Ms. Okoro these practitioners were carefully chosen and they represent some of the brightest practitioners who have made a huge impact in the industry and they deserve to be rewarded with this laurel.
"This is the first time the category would be honouring 10 practitioners and there are other categories ranging from corporate, individual, brand and legacy categories," she added.
Speaking on this year's event, the convener, Mr. Goddie Ofose stated that despite the several challenges faced by businesses last year, imc organisations have continued to hold their grounds as well as sustain the high standard occasioned by digitalization and technology.
"Professional, individual, corporate and product brands deserve to be celebrated at the time because to whom much is given much is expected."
The keynote speaker for the 2023 summit is Tolu Ogunkoya of OMG WeCA and co-speaker is Ekuma Eze of Nigerian Bottling Company. Both would be speaking on the papers: Data to Action: How Marketers Can Rationalize Performance Measurement & Drive Efficiencies with Intelligence' and 'Fast Moving Consumer Goods (FMCG): Impact of Government Policy Shift on the Industry, Consumers respectively.