The Dangote Group completed Nigeria's longest rigid pavement located in Kogi State.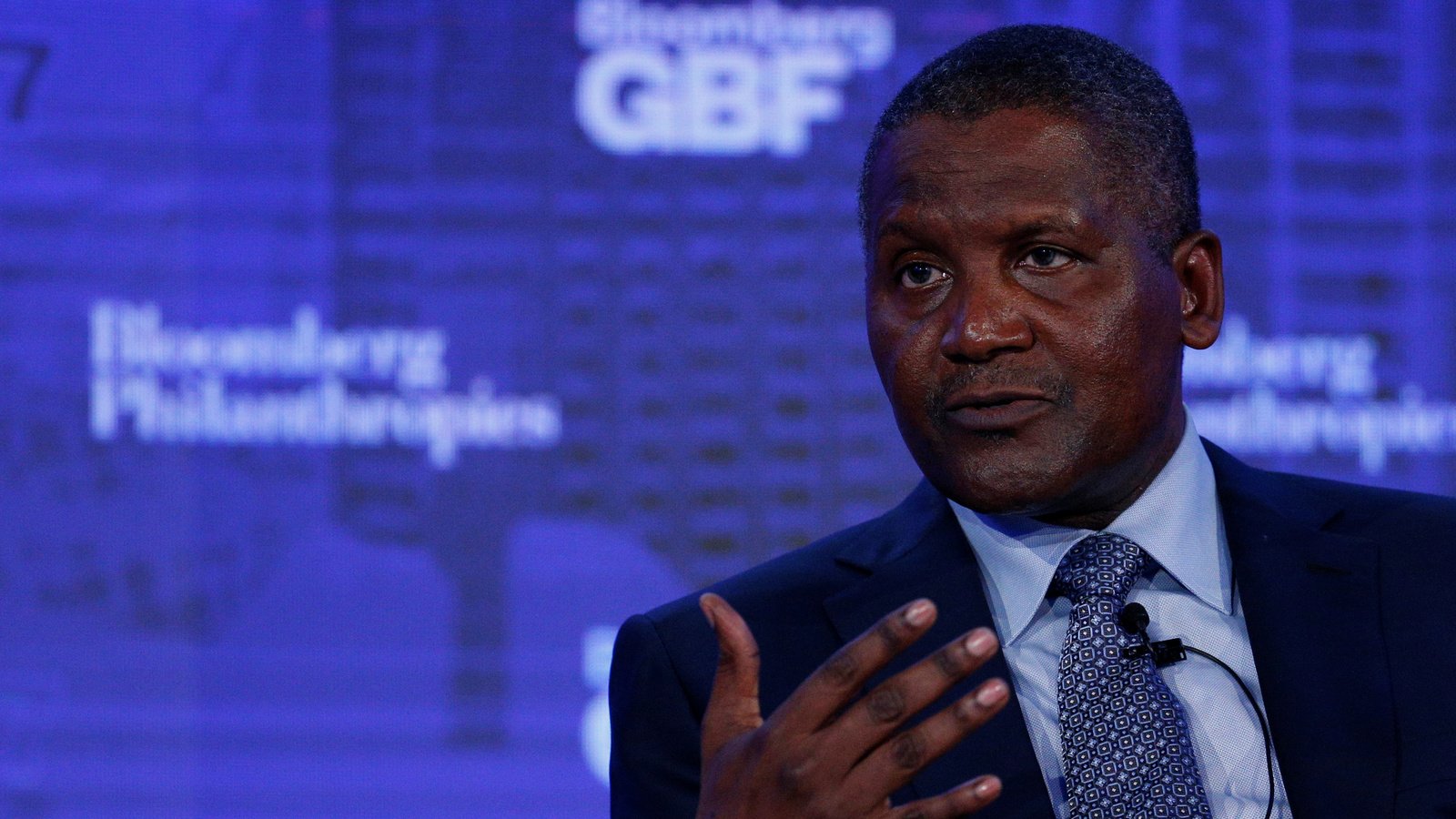 It is the first of its kind, top engineers say.
The 43KM Obajana-Kabba road constructed by Dangote Industries Limited (DIL), as
been described by motorists as the country's most strategic highway that is aiding travelers between the North and the South.
Olatunbosun O. Kalejaiye, the Project Director, said he was excited that the Corporate Social Responsibility Project is being delivered for use by Nigerians, adding that while the rigid pavement has been completed, the company was dressing the shoulders.
Site Engineer Samuel Obosi assured that the dual carriage way will be durable and less susceptible to potholes and repairs like asphalt road, adding that it would crash the rate of road accident in the country.
Motorists said it is now one of the busiest roads linking the two regions in the country.
"Thank God it is a concrete road. It can withstand any heavy duty vehicle," Alhaji Lamidi Sikiru, a driver expressed optimism.
John Moses, a member of the National Union of Road Transport Workers, said his taxi business is booming compared to when the road was very deplorable with potholes and barely used by motorists.
A community leader of Apa Bunu Kingdom and spokesperson for the community Sam Omosayil commended the Dangote Group, saying that the road has attracted a lot of businesses along the road.
Traditional and community leaders eulogized the President of the Dangote Group.
The Bajana of Obajana Land, King Idowu Senibi described the project as gigantic and the first of its kind anywhere in Nigeria.
"Dangote is our son. We would protect his huge investment and gigantic concrete road. I am happy that this is happening in my lifetime and in my Kingdom. This is a great opportunity for us and many generations to come. Our society will be opened as you can see vehicles and commercial activities have started coming up. May God Almighty bless Dangote and all his staff."
Speaking in the same vein, the traditional head of Akpata Land Frederick Durojaiye Balogun said his people were very proud of Alhaji Aliko Dangote, adding that the Dangote Cement, Obajana plant, which is the single largest cement plant in the world, has brought honour and respect to their Kingdoms.
"His presence has brought a total turnaround in our lives. Also permit me to appreciate the Federal Government for this joint effort. We are very grateful," he said.
Speaking, the King of Okebunku Land in Kabba Bunu Local Government, Timothy Omonile commended the President of the Dangote Group and charged other philanthropists to emulate him, adding that that is the only way Nigeria can develop its economy and infrastructure.
He said the construction of the road has helped cut down the rate of criminality in the state, while describing the Group President of Dangote Group Aliko Dangote as God sent.
Rechel Olatunji, a businesswoman said she makes more money now and that business is booming because of the road.
Another businesswoman Veronica Samuel prayed fervently for the Dangote Group, adding that the new road has changed her life, and enabled her to sponsor her children to school.
Worried by the huge sum of money used in road repairs, President of the Dangote Group Aliko Dangote had said plans were afoot to revolutionize Nigerian roads with concrete, stressing that resources used in road repairs and maintenance would be channeled to other more important needs of the nation.
"We are going to be building concrete roads in the country so that anytime we build a road, we do not have to go back to repair after the third raining season, but move on and use the resources to address other pressing needs of Nigeria," Mr. Dangote had said.
It would be recalled that as part of its Corporate Social Responsibility (CRS), the Dangote Group had earlier commissioned the 26 km Itori-Ibese Concrete Road.
At the commissioning, the Minister of Power, Works and Housing, Babatunde Raji Fashola, had noted that the stride by the Dangote Group demonstrated the unwavering commitments of an indigenous investor towards the industrialization of Nigeria.
A statement from the Corporate Communications Department of the Dangote Group said: "Concrete road last longer than asphalt roads and do not have potholes. It does not require frequent maintenance as asphalt roads. It saves fuel for motorists and protects tyres from wear and tears."
The statement said it is part of the Group's determination to support government and Nigerians in order to grow the economy and facilitate ease of doing business.
Just In: Nnamdi Kanu Arrives Court For Trial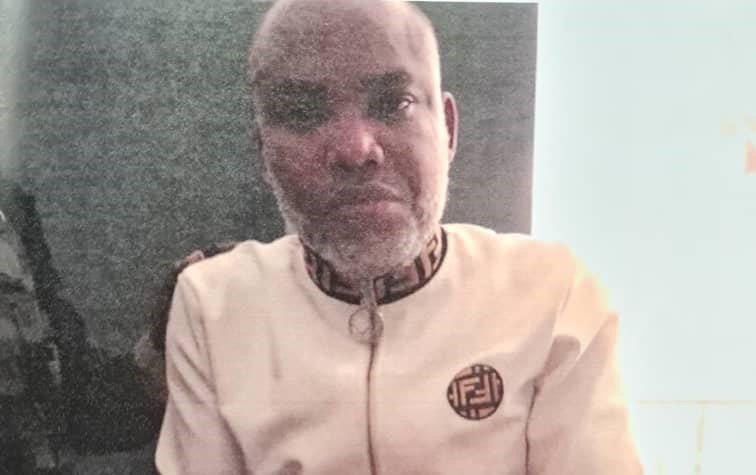 Detained leader of the Indigenous People of Biafra (IPOB), Mr Nnamdi Kanu has arrived the Abuja Division of the Federal High Court, venue of his trial over allegations of terrorism and treasonable felony.
Although his visuals could not be gotten, he was however believed to be among a convoy of about six vehicles that drove into the court premises around 8am on Thursday morning by operatives of the Department of State Service (DSS).
The convoy was led by a black Prado jeep, followed by two Hilux, two buses and other two other Hilux.
Before his arrival, security operatives including DSS, Nigerian Army, Police and the NSCDC had condoned off all enterances leading to the headquarters of the Federal High Court, Abuja.
Even staff of the Federal High Court had to alight from their staff bus to be screened before they were allowed to go in.
Nnamdi Kanu was arraigned alongside four others on six count criminal trial charge bordering on alleged terrorism and treasonable felony in 2016.
He pleaded not guilty to the charges and was admitted to bail in the sum of N100 million with three sureties in like sum, one of which was a serving Senator, Enyinnaya Abaribe.
However, he had jumped his bail in 2017 after his family house in Afarukwu, Abia State was invaded by personnel of the Nigerian Army.
Following the jumping of his bail, trial judge, Justice Binta Nyako had voided the bail and issued a warrant for his arrest.
After nearly four years of being a fugitive, he was re-arrested by security agents in collaboration with interpol and brought to Nigeria in late June to face his trial.
At the proceedings in July, his trial could not go on because of the failure of the DSS to produce him in court.
Justice Nyako had held that the court could not try him in absentia now that he has been re-arrest and in the custody of the federal government.
She accordingly adjourned to today for his rearaignment.
Only few days ago, the federal government had amended the charge to seven.
It would be recalled that the court had in 2019 separated Kanu's trial from the others after he jumped bail and ordered his trial in absentia.
Details later.
Real Reasons EFCC Grills Ex-Kano Governor Kwankwaso Over N10billion Fraud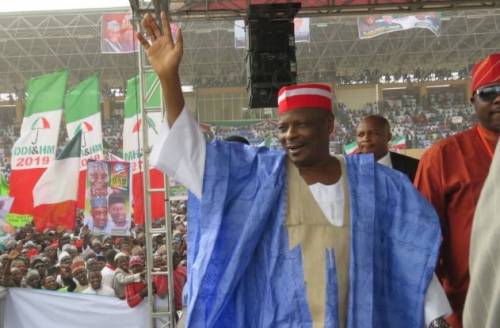 Kwankwaso was invited for allegedly diverting the N10billion meant for the payment of pensions and construction of houses.
Officials of the Economic and Financial Crimes Commission, on Saturday, grilled the immediate past Governor of Kano State, Rabiu Kwankwaso, over allegations of abuse of office, diversion of public funds and fraudulent allocation of government properties to cronies
Punch reports that Kwankwaso was invited for allegedly diverting the N10billion meant for the payment of pensions and construction of houses.
Kwankwaso, a chieftain of the Peoples Democratic Party, was first invited by the EFCC in September but failed to honour the invitation.
The report stated that some retirees are believed to have written a petition to the commission demanding the investigation and possible prosecution of the ex-governor.
The retired employees had told the EFCC that the former governor mismanaged pension remittances to the tune of N10 billion between 2011 and 2015, to fund a housing project for his cronies.
"Kwankwaso came in today. He is responding to questions on alleged fraud following a series of petitions the EFCC received against him. In one of such petitions, the former governor was accused of diverting N10bn meant for the payment of pensions and construction of houses," an EFCC detective said.
The former governor, who is a chieftain of the Peoples Democratic Party, is among those rumoured to be nursing a presidential ambition for 2023.
ADVAN rejects APCON standard of practice document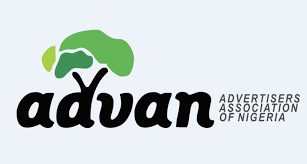 The Advertisers Association of Nigeria ADVAN rejects the implementation of the new Advertising Industry Standard of Practice as it makes an unconstitutional attempt to infringe on the rights of private entities to determine their contractual terms.
ADVAN is very supportive of the plan to create a Standard of Practice for the advertising industry, a key objective of ADVAN is to facilitate and support progress in the advertising and marketing communications industry. ADVAN is excited to be a part of any initiative towards the development of industry best practice which will facilitate business and economic growth.
.
The Supreme Court has in many decisions, pronounced that the rationale for freedom of contract is founded on public policy: i.e., parties of full age and competent understanding are deemed to have the utmost liberty of contracting, and that their contracts when entered freely and voluntarily must be held sacred and be enforced by courts of law,
Furthermore, as principal benefactors of Advertising services our role and input with regards to this AISOP has not been fully onboarded, the current AISOP is void of critical elements that protect the rights and interest of the ADVAN community.
It is the submission of ADVAN and all its members, that the current AISOP does not serve collective interest, but rather permits unfair authority of certain parties over others and   creates an unfriendly business framework. It portrays a clear indication of discriminatory standards where the AISOP document in section 5 sub section b (Discounts and Commissions) states that "No party will unilaterally dictate or impose rates on another party except as may be mutually agreed by upon by the parties" however in the summary submitted to the press there is a clause that states "Media rates may be increased at any time provided that at least 30 days' notice is given prior to implementation". Latter of which was not included on original documents, further portraying an inconsistency in expectation.
ADVAN requests that in all instances, the condition of a mutually agreed terms by both parties be upheld and not only as it applies to expectations from Advertisers.
Government has a specific and critical role in supporting industry development by providing fair and enabling legislation and guidelines for ethical business practices, this involvement however, should not overrule the constitutional rights of business entities to conduct legitimate business activities.
The perception of a discriminatory regulatory system will be counterproductive to the collective objective of creating a conducive business environment.
Consequently, in the interest of creating an inclusive free, fair, and transparent industry standard of practice, ADVAN has sent in a clear representation of expectation. ADVAN is on standby for the acknowledgment of this position and further engagement on a standard of practice framework that is in the mutual interest of all.