Shoprite surprises customers on a bumper Black Friday
Shoprite Nigeria's supermarkets have offered early Black Friday deals and big discounts on everyday essentials as customers are increasingly looking for value, given the pressure many households are currently experiencing.
The Shoprite bumper black Friday offer begins from 25th November and ends in 29th November, 2020 and it's a pan-Nigeria value added offer.
According to the Shoprite statement, " In response to COVID-19 pandemic, Shoprite will for the first time offer early Black Friday deals and keep the deals valid for longer, to allow customers more time to plan and shop, and to prevent overcrowding."
The statement further stated that some of the great deals on offer include Coca-Cola, Fanta, Sprite products, Power Vegetable Cooking, Ariel Washing Powder and many others products.
Stringent hygiene and sanitizing protocols will be in place at all Shoprite supermarkets in Nigeria to help protect customers and employees as far as possible.
These include, but are not restricted to, the use of face masks, hand sanitizer, social distancing and limited entry where necessary to avoid overcrowding. Customers are encouraged to pay by card and to capitalize on the extended trading hours to make the most of the deep-cut specials that will be on offer.
"The labour of our heroes past shall never be in vain".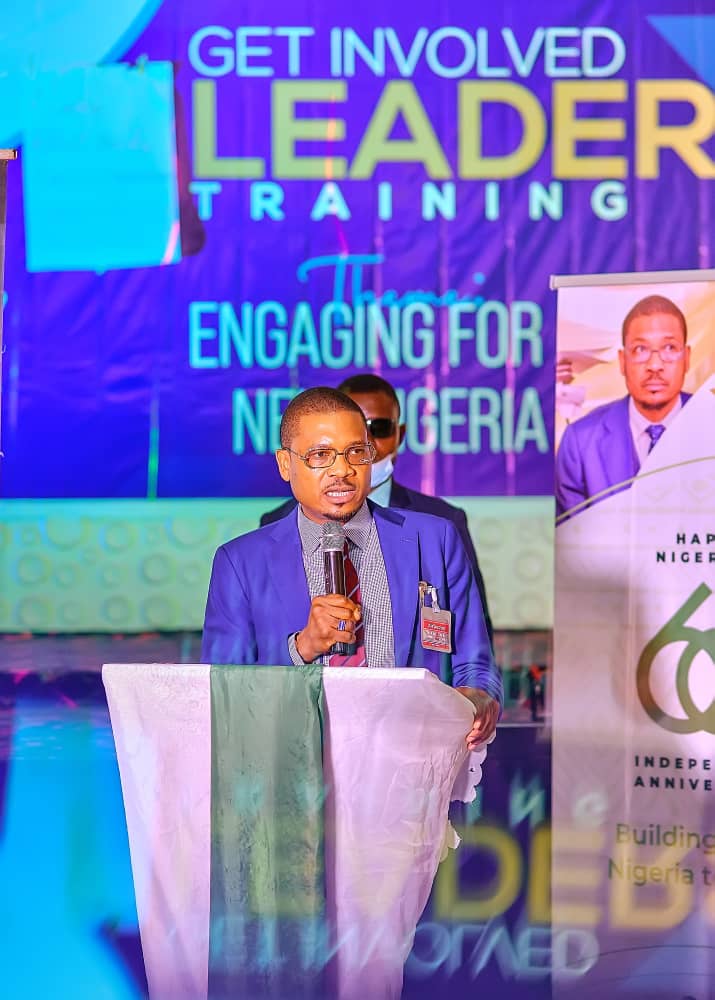 This line from the Nigerian national anthem is a paradox in itself, especially when one takes a look at present-day Nigeria and realises that the labour of the dead heroes who fought for the nation's independence seems to be wasted. It has been sixty-one years since Nigeria gained her independence from Britain. For the past sixty-one years, Nigerians have had to deal with the same regurgitated set of leaders. In fact, if Nnamdi Azikiwe and co. were to come back from the dead and take a field trip to Nigeria, they'd be shocked to find the same set of people, who were in power during the 80s, still ruling Nigeria.
As Nigerians, it is clear that we have a leadership problem. The old men who ruled when our fathers were half-naked, innocent children are still in power today. This brings us to the big question: why? Why are youths not holding the reins of power? To any foreigner observing from outside Nigeria, two answers may seem correct. One, the nation is practicing gerontocracy. Two, the youths are too incompetent to handle power. However, as Nigerians living in Nigeria, we all know that these answers are incorrect. The problem with Nigeria is that the country is run by a set of people whose hands are stuck to the reins of power. Young Nigerians are rarely given positions of power and in cases where youths are elected into power, they only end up being puppets to the ruling class.
So far, Nigerian youths have proven their mettle and resilience in handling leadership positions, from creating startup companies to organizing groundbreaking revolutions. However, just one thing stands in their way: lack of opportunities. For young Nigerians living in today's world, finding the right opportunity is almost as difficult as finding a unicorn. To make matters worse, there is an uneasy wave of political apathy among the younger generation. Most youths who have the leadership skills required to turn this nation around are simply not interested as a result of the discouraging state of the political and socio-economic systems.
Fortunately, this problem seems to be coming to an end, thanks to one man, Hon. Shina Abiola Peller, the senator representing Iseyin/Itesiwaju/Kajola and Iwajowa constituency in the Federal House of Representatives. In January 2020, Hon. Shina Peller alongside a few young Nigerians birthed the idea of Lead Generation Initiative (LGI), a youth-driven organization committed to creating opportunities for young people to achieve their dreams and channel their creativity towards developing the nation.
Under the leadership of the young senator, LGI has successfully carved a niche for itself as a frontline organization promoting youth participation and empowerment. In 2020, it partnered with YIAGA Africa to create the Get Involved Leadership Training (GILT), a program aimed at training youths on core leadership skills such as: strategic communication, active citizenship and nation-building. The program kicked off in Ibadan, Oyo state with up to 68 participants drawn from the 33 local governments of the state.
So far, GILT's tentacles have extended to three other states: Osun, Gombe and Bauchi, with a total of 1300 trained participants. Today, thousands of Nigerians from all 36 states of the Federation have registered with the Lead Generation Initiative.
However, despite the unfolding success of the organization, Hon. Shina Peller is definitely not backing down on his initiative to ensure that young Nigerians are duly empowered with the necessary leadership skills. As such, under his leadership, the Lead Generation Initiative is set to hold a groundbreaking leadership symposium on January 21st 2021 at Transcorp Hilton, Abuja. The symposium tagged: "The future of leadership" will feature prominent personalities such as the Vice-President of the Federal Republic of Nigeria, Prof Yemi Osibanjo, Kate Henshaw and many others as speakers.
In furtherance of Mr Peller's dedication to driving more young Nigerians into positions of power, the key topic for the symposium is: "Why the Leaders of Tomorrow must Start Leading Today". Panelists who will be speaking on the topic are: Ayodeji Ibrahim Balogun (Wizkid), Hon. Akin Alabi, Japhet Omojuwa, Samson Itodo, Sound Sultan and many more.
To prove that Hon. Shina Peller and the LGI stand firm on leading by example, the symposium would be 80% virtual with only 25 people in physical attendance, in compliance with COVID-19 protocols and guidelines.
The Lead Generation Intiative's leadership symposium and its cause is important to us, especially the Nigerian youths, because it signifies a turning point where young Nigerians are given the opportunity to take charge of relevant political and economic issues and channel their skills towards making Nigeria a better place for themselves and the generation to come.
Every Nigerian youth grew up with the assurance that they were the leaders of tomorrow. Well, 'tomorrow' is here and Hon. Shina Peller's Lead Generation Initiative is taking giant strides to ensure that Nigerian youths can become the leaders they were meant to be.
IQRA Foundation Redefines Learning for Children at Bariga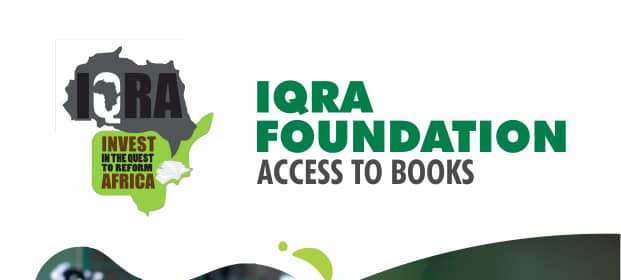 The IQRA Foundation, a non-profit in Nigeria focused on providing improved access to quality education for marginalised children in Nigeria, is launching a community walk-in library at Bariga, Lagos.
Established on the back of the school closure that denied access to millions of marginalised children, this walk-in community library will prevent a future occurrence as it will ensure children in the community have access to a variety of books to aid literacy, no matter the situation. It will be managed by the community book club and Bright Achievers Academy.
The library was built in partnership with Spazio Ideale, an interior design company in Lagos who ensured it was up to standard and homely enough for the children.
RovingHeights, Page Bookstore, Ouidah Books, and Restructure Africa donated suitable books for school aged children. These books along with books from other individual donors will ascertain that the library is well equipped to cater to children of all age groups/ children ages e.g. 4-18. We are grateful to our donors, who provided funding and manpower to ensure the library was constructed to be up to quality child engaging standards.
This is only a step forward in redefining education for the marginalized in Nigeria. There is a lot more to be done and The IQRA Foundation-Access to Books is committed to ensuring that each child gets a fair chance at a quality education.
Wema Bank MD Ademola Adebise Swims In An Alleged N1billion Money Laundering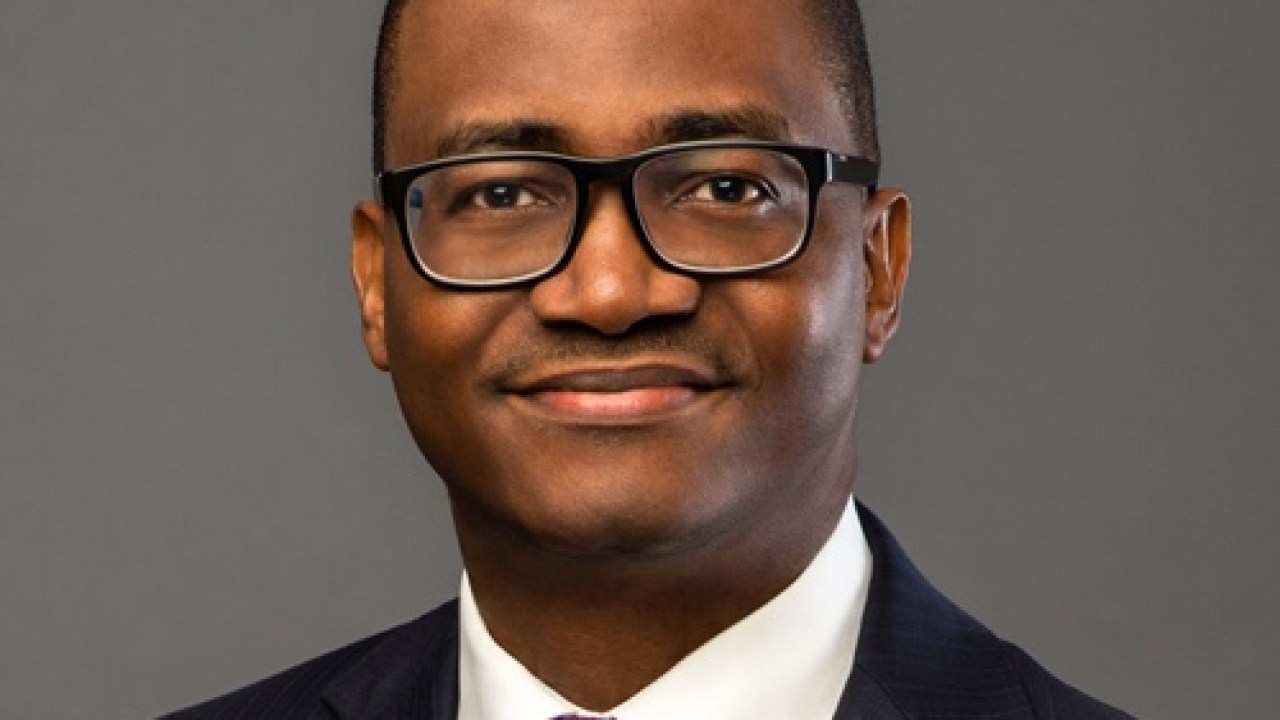 It seems the ability to commit fraud is one of the criteria a candidate must have to be qualified to become a Managing Director at WEMA Bank. if it would be recollected one of the bank's former MD Mr. Adebisi Omoyeni, by the Police Special Fraud Unit (SFU) in 2008 over issues that has to do with N450 million fraud. In the same vein Mr. Ademola Adebise, the current MD of the bank is allegedly indicted for using the customer's account to lauder over N1 Billion.
It was gathered that Ademola Adebise and other members of his staff involved in the N1 billion money laundering scandal are now cooling their feet in the custody of the Economic and Financial Crimes Commission – EFCC.
This online news medium understands that the financial institution which was recently indicted in an alleged money laundering case involving Dana Air is currently facing a fresh fraud case with its Managing Director (MD), Ademola Adebise allegedly in the forefront of the allegation.
At a time when the government of President Muhammadu Buhari is fighting corruption headlong and committing to the extradition of the 80-man list of wire fraudsters released by the FBI, Adebise and some of his top management staffs have been alleged of leading a money-laundering ring.
The current case could be likened to a scene from a mafia movie, as Adebise is said to have allegedly threw all caution to the wind in a fraud allegedly estimated to be in the tune of N1bn.
Reports in the media detailed how the Wema Bank MD smartly laundered the said amount using the account of an innocent customer without his consent.
The scam as it has been widely reported is part of a grand plan to dispose of the owners of popular hospitality and entertainment facility located in Maryland which is currently under the receivership of Kunle Ogunba (SAN) and the subject of litigation.
We learned in a report, that "a man who hardly could deposit N300,000.00 in his account was suddenly credited a sum of 1Billion Naira without an alert or any form of notice".