SBI Media gets green light to launch 9PSB into Nigeria's $8 billion payment service banking industry
Nigeria's next-generation marketing communications group, SBI Media Limited is now poised to launch 9PSB, a pioneer player of payment service banking.
The imminent launch of 9PSB was given the green-light after the Central Bank of Nigeria announced the approval of an operational license to provide immersive financial services to Africa's most populous market and more importantly, the continent's largest economy.
The announcement of 9PSB into the financial services sector is coming at a pivotal point in the history of mankind with the new-normal brought by COVID-19 as well as the opportunities it presents innovative brands to design, iterate products and services by leveraging digital technologies and big data to better meet the changing needs of customers.
Despite the peculiar challenges facing the drive toward financial inclusion, the switch to leverage financial technology and digital media has increased the growth of transactions exponentially, making the Nigerian financial services sector, the largest and one of the fastest-growing in the world.
According to statistics from the Nigerian Inter-Bank Settlement System (NIBSS), the value of point of sale (POS) transactions amounted to ₦3.2 trillion ($8.854 billion) in 2019 as the total volume of the transactions hit 438 million within the same period.
9PSB will not only drive financial inclusion across the country, targeting cross segments of savvy and budding customers, but the brand will also pioneer ground-breaking financial products and services that will be part of the lives of Nigerians.
According to the Chief Executive Officer of 9mobile, Alan Stanfield, " 9PSB, being a member of the 9Mobile family and the first payment service bank to kick-off operations was already positioned to "open up a digital world of possibilities to improve everyday lives," he added that, "this new development will further improve the country and the people going forward."
In his remarks, 9Mobile's Chief Financial Officer, Phillips Oki, noted that "the financial inclusion that 9PSB will provide will be an enabler to achieving unparalleled benefit in everyday transactions."
Oki reiterated that with a wide network of agents located in urban and rural communities across the country, 9PSB would make it seamless and more convenient for Nigerians to send and receive money. "9PSB is also available on mobile App and internet banking for ease and simplicity," Oki noted that, over the coming weeks, 9PSB will unveil its products and services to Nigerians."
Since the conception of the 9PSB brand and the subsequent journey to execute a landmark launch in the market, SBI Media Group has been a formidable partner in the journey. From the strategic approach of the brand's go-to-market marshal plan, the group is poised to work symbiotically with the brand leadership to deliver beyond expectations.
Commenting on the milestone development, the Managing Director of SBI Media Limited, Rotimi Bankole, said "The announcement of 9PSB as a pioneer player in the payment service banking segment is a remarkable moment in the history of SBI Media Group. It is a confirmation that the agency has made its mark in the marketing communications industry given our humble beginning. It is, however, a call-to-service to deliver top-notch and quality services to our partners at 9PSB and our coterie of clients across the various sector of the Nigerian and global economy."
In the last seven years, SBI Media Group has grown from being the favourite of tech startups to courting the win-win partnership of bluechip brands in the telecoms, mobile, financial services, technology, aviation, fast-moving consumer goods (FMCGs) as well as the public sector.
Earlier this year, SBI Media was announced as the preferred agency to manage the multi-billion naira 9mobile business as the brand seeks to further push the boundaries of innovation in the telecoms sector. The group also leverages its partnership with the largest smartphone maker in Africa, Transsion Holdings to further prove its mettle in the Nigerian marketing communications industry.
It is worthy of note that SBI Media Group is the West African strategic hub of Masscom Global (MCG), a global network of 30 agencies in emerging markets and the Asia Pacific reaching over 120 countries worldwide. With the support of its partners and the MCG Network, the agency is committed to delivering beyond client's expectations with the unique DNA of speed, innovation-driven business leadership and the quest for excellence.
Global Day Of Prayer With Rev Chris Oyakhilome Starts This Friday (See Posters & Dates)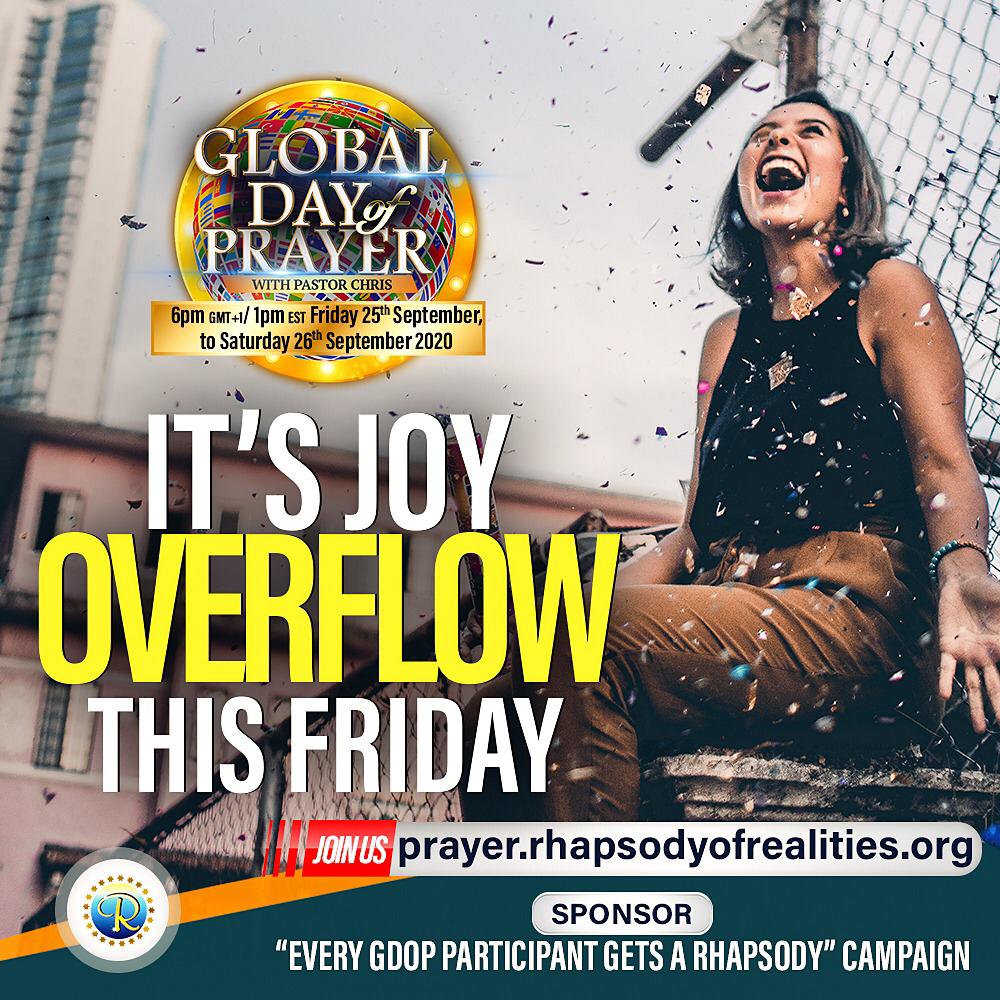 As you get ready for overflowing joy this Friday 25th September 2020, you will receive answers to your prayers. #globaldayofprayer #gdop #pastorchris.
Report by online media platform, TRIXX NG stated that the Believers Loveworld Incorporated also known as Christ Embassy will begin its international day of intercession 2020 Friday 25th by 6pm to Saturday 26th September 2020.
Being a Man sent from God and a unique minister of the gospel of Jesus Christ, Rev Chris Oyakhilome's Spirit-filled and anointed leadership will continue to propel a dynamic, multifaceted and global ministry at this year's programme.
You can join in
https://prayer.rhapsodyofrealities.org/ And on all their social media handles. You will surely share your testimonies with joy overflow.
NIS releases entry procedures as international flights resume Saturday, Sept 5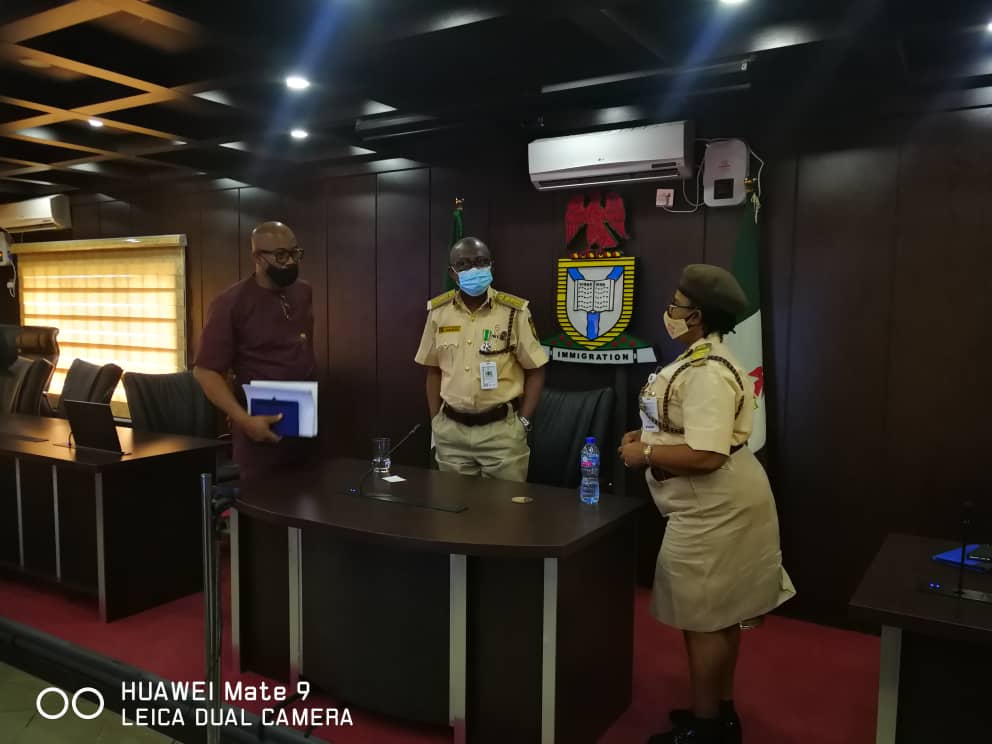 The Comptroller General, Nigeria Immigration Service, Mr. Muhammad Babandede says the NIS has implemented procedures for international flights resumption and visa payment.
Babandede said this during a virtual meeting with stakeholders to address travel concerns and automation of Travel Work Permit on Wednesday in Abuja.
In a statement issued by the NIS Public Relations Officer, Mr. Sunday James, Babandede said the procedures were in line with Federal Government's approval for the commencement of international flight operations from September 5.
Babandede said Murtala Mohammed International Airport, Lagos; and Nnamdi Azikiwe International Airport, Abuja, were earlier approved by the Minister of Interior, Rauf Aregbesola, for the implementation.
This, he said, was vide letter Ref. No. MI/PM/16012/S.366/Vol.ll/ dated 6th April, 2020 on waiver for visa payment due to COVID-19, closure of land borders and suspension of international flights.
According to him, the NIS, in exercising its statutory mandate, wishes to implement as follows.
"All migrants in Nigeria whose permits expired from 23rd March to 5th September, 2020 have extension.
"All migrants with evidence of confirmed return tickets scheduled to travel out of the country were to be issued free extensions to enable them depart on or before 15th September, 2020.
"All migrants whose permit or visitor's pass expired before 23rd March, 2020 will pay overstay penalty for the number of days stayed before the lockdown on 23rd March, 2020.
"All resident migrants whose permits expired outside the country from 23rd March, 2020 shall be allowed entry into Nigeria with the expired permits on or before 25th September, 2020.
"Such returning holders of expired permits and their dependents are to renew the permits within 30 days of arrival to Nigeria to avoid sanctions under relevant Immigration laws.
"All migrants who processed payments for visa-on-arrival and other categories of visas from the Nigerian Missions before 23rd March 2020, are to apply for re-validation.
"This should be done by uploading copy of the previous payments via cis-evisa@immigration.gov.ng not later than 15th September, 2020.
FacebookTwitterWhatsAppShare
Heritage Bank to stimulate economic growth with youth empowerment schemes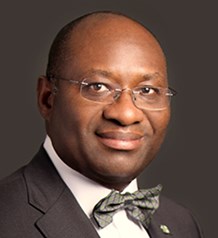 As part of its further response to deal with the global economic challenge occasioned by COVID-19, Heritage Bank Plc has reiterated commitment to deepen its support to young entrepreneurs in Nigeria to grow their businesses either as start-ups or prospective business owners. This, the bank said, is in line with its culture as timeless wealth partners, which would impact positively on the nation's socio-economic development.
The MD/CEO of the bank, Ifie Sekibo stated that Heritage Bank was mindful of the devastating impact of the pandemic to the nation's economic system, hence as an institution at the forefront of investing in human capital development for critical economy recovery, "we will up our game to empower Nigerian youths who are one of the bedrock of any vibrant economy," he added.
He disclosed that one of the channels churned out in partnering the youths to leverage their talents and contribute their quota to the growth of the economy, was the use of financial inclusion strategy which would be adopted to boost entrepreneurship development, as this is critical to Heritage Bank's mission to create, preserve and transfer wealth across generations.
He further explained that Heritage Bank's various entrepreneur schemes in the support for business had always focused on dependable job-creating sectors, such as agricultural value chain (fish farming, poultry, snail farming), cottage industry, mining and solid minerals, creative industry (tourism, arts and crafts), and Information and Communications Technology (ICT).
Sekibo restated that the aim of Heritage Bank being at the forefront of youth empowerment is to emancipate the latent entrepreneurial spirit in the teeming youths to unleash their support to the growth of the economy.
His words: "At Heritage, nothing else is more fulfilling than to groom-to-empower young aspiring start-up entrepreneurs, as we mentor them to grow and become large corporates enlisted on the Nigerian Stock Exchange.
"In recent times, we have worked with private and public sectors- The Next Titans, HB Lab, Creative Nigerian Summit, National Festival of Arts and Culture (NAFEST), NYSC and the Central Bank of Nigeria to support youths and young entrepreneurs to grow their businesses as a start-up or prospective business owners.
He also reiterated that the bank had continued to make efforts to lead the recovery of the Nigerian economy through championing several empowerment schemes such as the Prime Women Builders Foundation of Nigeria, Youth Innovative Entrepreneurship Development Programme (YIEDP), Centre for Values in Leadership (CVL) on Young Entrepreneurship Business Training Programme (YEBTP), Young Entrepreneurs and Students (YES) Grant and Nigerian Young Professional Forum (NYPF), amongst others.