Rotary Club of Ikeja Hosts 2021 Foundation Dinner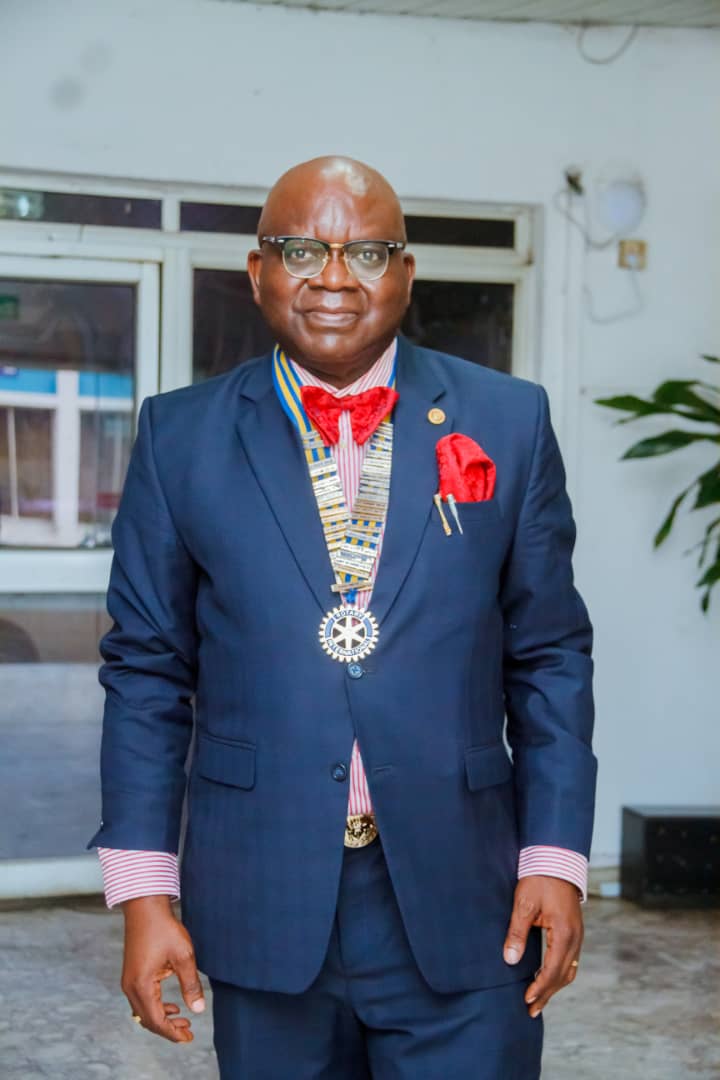 All is set for this year's Rotary Club of Ikeja's Foundation Dinner cum Fundraising, which is scheduled to take place today, Monday, November 29, 2021.
The Foundation Dinner which will take place at Erith Apartment and Suites, Opebi, Ikeja Lagos will have Past District Governor, Dr. Wale Ogunbadejo as the Guests Speaker.
Speaking on the Foundation Dinner, the Foundation Director, Rotarian Lanre Lawal said the Foundation Dinner which is a yearly event is held to raise funds for the Rotary Foundation.
According to Rotarian Lawal, ''The Foundation Dinner will not only be an evening of fine dining, great wine and engaging entertainment but it will also an excellent evening of networking.''
While corroborating the Foundation Director, the President of Rotary Club of Ikeja, Rotarian Gbenga Badejo (FCA) added that the event would also afford the club the opportunity to encourage individuals who have excelled in their fields of endeavour in the society to be Paul Harris Fellows.
Rotarian Badejo said that ''At Rotary Club of Ikeja, we are always setting standard and keeping faith to the ideals and tenets of the Rotary International.
''Like we do every year, we will be hosting the Rotary Foundation Dinner and Launching, and our goal is always to out-do our past.
''This year, we will not only be inducting and decorating new members into our club but also decorating some Paul Harris Fellows.
''The ultimate goal is to raise funds for the Rotary Foundation and we are determined to do so, after all our club since establishment over five decades ago has been at the forefront of providing service to others, promoting integrity and advancing world understanding, goodwill, and peace through our fellowship of business, professional and community leaders.''
A Tale of Two Oil Chiefs, Ronke Sokefun and Austin Avuru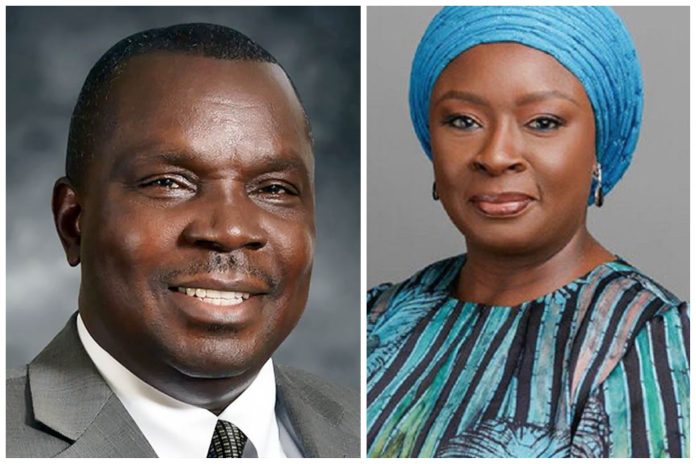 Both have, no doubt, paid their dues in the oil and gas industry. When the story of Nigeria's cash cow industry eventually gets written, both names will definitely be mentioned. Unfortunately this is where the similarity ends. One would have expected that having given their time, resources and expertise in building the two organisations where they both plied their trade, recognition and reward for their efforts would be inevitable. While that has been the case with one, it hasn't quite been the case with the other. In an apparent end of the year gesture, Ronke Sokefun returned to OANDO Plc, many years after she left, as a non executive director. But Austin Avuru on the other hand earned himself a sack, as a non executive director of the board of SEPLAT, a company he co-founded and served as the pioneer CEO.
For a man, who is regarded as a thorough professional in the industry, this isn't quite the kind of ending the highly cerebral Avuru envisaged for himself, certainly not from a company he gave his blood, sweat and took public in a historic dual listing on the London and Nigerian Stock Exchanges. Seplat is the only African exploration and production company to be listed on the main board of the London Stock Exchange.
The reason for Avuru's sack, which he has described as mischievous with a calculated attempt to malign his reputation, is what they purportedly claim to be a breach of the company's corporate governance policies and his fiduciary duties. Although Avuru through his lawyers have advised the public to disregard the sack, one cannot deny the the alleged obvious link between his sack and the scandals that have been rocking SEPLAT these past few months.
The company's reputation has taken quite some damage as a result of the board chairman, Dr ABC Orjiakor's indiscretions. Orjiakor is indebted to the tune of $78 million dollars via his Sheba Petroleum Development Company Limited. This prompted some Nigerian banks to drag him to court and some of his business partners warned to give SEPLAT a wide berth. A French independent non-executive director of SEPLAT resigned his position as a result of this. Although he claimed to have resigned for personal reasons.
With Orjiakor forced to resign his position as chairman, following the embarrassment, coupled with Avuru's sack, there is no denying that this may just be an alleged purge to rid SEPLAT of the last vestiges of the duo that have come to symbolise SEPLAT.
What a way to get rid of a thoroughbred professional and vocal advocate of indigenous participation in the exploration and production sectors of the Nigerian oil industry. In fact, Avuru has in the past, come close to being appointed as the Group Managing Director of the NNPC, specifically during the tenure of the late President Umaru Yar'adua. With a career spanning over 30 decades, Avuru's career traverses NNPC as a youth corps member, Allied Energy (Nig.) Limited as the Exploration Coordinator, SEPLAT petroleum which he co founded with Orjiakor, among several others. In 2020, he stepped down as both co-founder and pioneer Managing Director of SEPLAT. Today, Delta State-born Avuru spends his time running Platform Petroleum Ltd, a company he founded in 2003 and later teamed up with Orjiakor to create SEPLAT.
Ronke, on the other hand, is a trained lawyer who joined OANDO in 2002 after a legal career that spanned 12 years with both Ighodalo and Associates, a company secretarial firm and the prestigious firm of Aluko and Oyebode where she left as a partner. While in Oando, Ronke rose through the ranks to become the Chief Legal Officer. In 2011, she left for public service in Ogun State and proceeded to serve as a commissioner under Senator Ibikunie Amosun's two-term administration as governor. In January 2019, she was appointed Chairman of the Board of Directors of the Nigeria Deposit Insurance Corporation where she still serves till date. A mother of one, Ronke used to be married to Gbenga Sokefun, the older brother to celebrity photographer, TY Bello. The marriage allegedly ended after Gbenga fell on bad times. Gbenga has however, now regained his groove.
The Will.
Could Mercy Aigbe Be Kazim Adeoti(ADEKAZ) Missing Rib? ….. As the two are now alleged to be romancing eachother!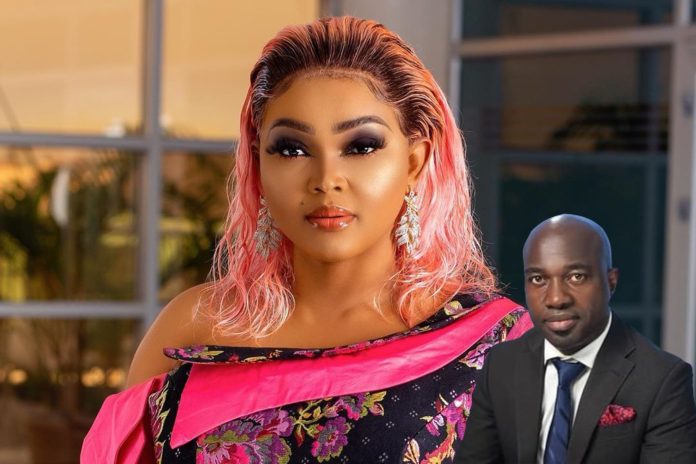 Nollywood actress and entrepreneur, Mercy Aigbe seems to have found love again after she left her marriage of five years. The actress who was formerly married to top hotelier, Lanre Gentry left her marriage in 2017 on allegations of domestic violence and infidelity. The mother of two is rumoured to be in a relationship with movie producer, Kazim Adeoti, the boss of Adekaz Production, a movie production outfit. The two have allegedly been together for a while now and there is hardly any movie produced by Kazim that has not featured the actress. She often plays lead roles in his movies.
Kazim has also produced some of Mercy's movies and always attends her events. He doesn't hesitate to celebrate her for any little achievement on his social media space. Mercy in turn calls him boss and he is the one she allegedly refers to as "di owner" in most of her social media posts while hailing herself as "Agbeke aya di owner". Although Kazim has been married for more than 20 years, his relationship with the actress allegedly poses a threat to his marriage.
Funsho Adeoti, wife of the movie producer, is a notable fashion designer and the owner of Asiwaju Couture. Her upscale store boasts of high-profile clientele in the National Assembly and social circles. Since she allegedly got to know about her husband's closeness with Mercy Aigbe, she has not had peace. She is said to be worried sick that Mercy might soon become her husband's second wife.
THE WILL
'You Are A Community Penis' – Former COZA Choir Coordinator Blasts Pastor Biodun Fatoyinbo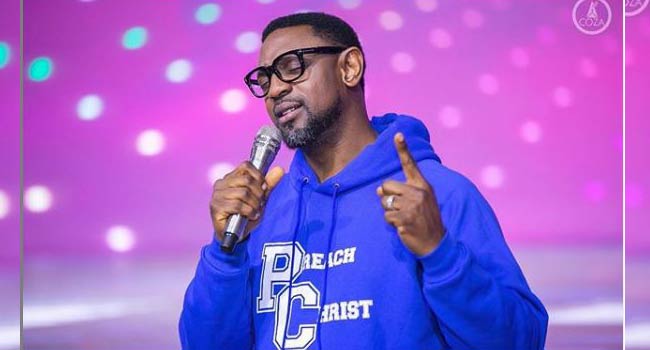 A former Commonwealth Of Zion Assembly Choir Coordinator, Nnenna Kalu-Ude, has accused Pastor Biodun Fatoyinbo of being an adulterer after her friend who was also a chorister in the same church died.
Kalu-Ude, in a lengthy post on her Instagram account opened up concerning how Pastor Biodun and his wife, Modele molested and abused her and others.
According to the former Choir Coordinator, her deceased friend, a chorister, was never visited while she was in the hospital by anybody.
Kalu-Ude stated that she and others were allegedly maltreated by the church and this led to the circumstances that led to the death of her friend.
She claimed that anyone who wants to speak up about the "evil" going on in the church either become sick or die mysteriously and she wondered if Pastor Biodun Fatoyinbo has joined an occultic group.
The former chorister described the COZA Pastor as a "community penis", adding that his wife Modele, is aware of his actions.