REVEALED: Ibe Kachikwu Allegedly Loses NNPC Power tussle to Aisha Buhari-led Northern Cabal…… + How Theophilus Danjuma Made Him!
We can authoritatively report that Minister of State Petroleum Resources, Dr Ibe Kachikwu has lost a bitter and acrimonious tussle for supremacy and power at the Nigerian National Petroleum Corporation (NNPC) to a Northern cabal led by First Lady, Aisha Buhari. There had been rumors and speculation about internal disputes and ethnic tensions in the NNPC between Kachikwu and NNPC group Managing Director, Maikanti Kacalla Baru. NNPC sources who elected anonymity told us that the cold war is now over as President Buhari has sided with the northern cabal who have muzzled Kachikwu out of the commanding heights of authority in decision-making on Nigeria's oil industry.
It seemed a new day had dawned on NNPC, after Kachikwu became the first boss of the agency under Buhari. But, in reality, Kachikwu, who doubles as NNPC Board chairman has been embroiled in bitter power struggles with a northern cabal, who saw Kachikwu as standing in the way of their ambitions. NNPC sources confided to us that the northern clique; some of them with very close ties to the first lady had pressured Buhari to appoint Baru to head the NNPC, but Buhari refused. Despite the pressure, Baru was elbowed aside by Kachikwu; he landed the job of NNPC's exploration and production chief answering to Kachikwu.
Aso Rock sources told Society Reporters that Kachikwu owed his appointment as NNPC boss to one of Buhari's closest associates, former defence minister, Gen. Theophilus Yakubu Danjuma, who convinced Buhari that the optics of appointing Kachikwu, who hails from the oil-rich Niger Delta, will forestall any renewed violence in the region by militants still angry following the defeat of President Jonathan. In the event, the Aso Rock sources hinted, Kachikwu was "closely watched" by northerners including Buhari's chief of staff, Abba Kyari; Mahmoud Isa-Dutse, Secretary General at the Finance Ministry, and Tajudeen Umar, a close confidante of Lamido Sanusi, the Emir of Kano and former CBN governor.
The Trojan horse
After failing to get Baru appointed NNPC boss, the northern cabal who were hell bent on maintaining control over Nigeria's oil resources made a strategic retreat and plotted their next move. As oil prices plunged and the Nigerian economy headed into a recession, the cabal worked tirelessly behind the scenes to perpetrate hoarding to create artificial fuel scarcity to portray Kachikwu as incompetent. After that strategy failed to produce the intended results, the cabal enlisted the support of the first lady, Aisha Buhari, who used her position as the president's wife to get Baru elected NNPC boss last August. Prior to his appointment Baru had languished as a senior adviser to Kachikwu, NNPC boss at the time.
With Aisha Buhari having his back, Baru decided to savor his ascendancy over NNPC by flexing his muscles. With little or no love lost between them, Kachikwu moved to clip his wings before he takes flight. Thus the chess game of power relations within Nigeria's oil sector became enmeshed into Baru's confrontation with Kachikwu, leading to a stand-off over who was the boss when it comes to oil matters. Neither men are allies Buhari can afford to do without, but Buhari eventually bowed to pressure from his constituency and threw Kachikwu under the bus. Baru, who hails from Bauchi, now calls all the shots at NNPC, and reports directly to the president; the de facto oil minister. In the meantime, Kachikwu as Petroleum Minister of state, and NNPC Board Chairman, has been reduced to a mere spectator with no powers to direct and exercise supervisory authority over NNPC activities.
The northern cabal completed their takeover of the oil sector following the recent appointments of Dr. Bello Aliyu Gusau and Alhaji Ahmed Bobboi as executive secretary of the Petroleum Technology Development Fund (PTDF) and the Petroleum Equalization Fund (PEF) respectively.
Kachikwu's Star Wanes
We learnt from NNPC sources that the pressure to throw Kachikwu under the bus was mounted by the first lady. Nigerians might not have been aware of the underlying factors that pushed First Lady Aisha Buhari to go public, threatening in an interview with the BBC that she would not support her husband's re-election bid come 2019. She had earlier bemoaned the absence of "change" elements in her husband's government. Aso Rock sources told us that the "strangers" Aisha Buhari was ranting against included Kachikwu, who she metaphorically contrasted with a situation in which "monkey dey work and baboon dey chop". In this case, the proverbial monkey (northerners) worked hard to elect Buhari president, but the baboon (Kachikwu) is mindlessly reaping the fruits to the chagrin of the apostles of change and their hangers-on. We also learnt that, it was only after Buhari sided with Baru and the northern cabal that the first lady reversed herself and promised she will support her husband's re-election bid come 2019.
The power struggle between Baru and the technocrats led by Kachikwu has exposed the NNPC as an agency riven by internal disputes and ethnic tensions. Aso Rock sources also tell us that Kachikwu losing influence in oil affairs to the northern elite has political implications for his home region, the Niger Delta. Kachikwu, the sources aver, has been instrumental in establishing contact and negotiating with the Niger Delta Avengers (NDA) that has been vandalizing oil pipelines in the area since February. Working behind the scenes, Kachikwu, who has close ties to the oil majors, has been the arrowhead of tortuous negotiations between the federal government and Niger Delta militants towards some sort of deal that will include revamping the amnesty program for ex-militants, reduce the military presence in the region, clean up pollution; a greater share of oil revenue and also the construction of a maritime university in Gbaramatu kingdom.
"Operation Crocodile Smile"
Politically sensitive and combustible, Kachikwu's peace overtures to the NDA was brushed aside by northerners within the military espousing a harder line. The security-minded northerners around Buhari, notably National Security Adviser (NSA), Babagana Monguno, and Army Chief of Staff, Lt. Gen. Tukur Buratai, who both hail Borno; and the Director of State Security Service (DSS) Lawal Musa Daura, all prefer a military response including overwhelming force to neutralize the NDA while pretending publicly that they are negotiating a peaceful solution. Last September, Defence Minister Mohammed Mansur Dan-Ali presided over what was advertised as a "military drill" dubbed "Operation Crocodile Smile" involving 10,000 soldiers, including Special Forces, in Bayelsa State. "It's not to harass, intimidate or threaten the community but to protect them from miscreants and oil thieves," Dan-Ali said at the closing ceremony; but it was a clear signal that Buhari is talking peace while preparing for war.
Since the Avengers announced a unilateral ceasefire on August 20, ostensibly to give negotiations a chance, the government has been quiet about its strategy. The Avengers appointed Chief Edwin Clark, the veteran Ijaw leader and advisor to former president Jonathan, as leader of their negotiating team. Clark made 16 demands to the Nigerian government during a meeting with Kachikwu and President Buhari last Tuesday; warning that other militant groups are proliferating alongside the Avengers and would deepen the crisis if the government didn't act quickly on the demands.
Yet, senior military officers, most of them northerners, argue that the military can defeat the militants with a smarter strategy. They point to an operation by Special Forces in which five militants were killed and two were arrested. But Kachikwu and the oil majors are more skeptical. Past experience suggests it would take a protracted heavy-handed military campaign, and more damage to oil installations, to defeat the new militant groups, who are more skilled and resilient than their MEND predecessors; they use deep-sea divers to attack far-flung pipelines and geo-positioning technology to escape capture.
We understands that the Gbaramatu Peninsula neighbors Exxon's oil and gas-gathering facility and export terminal, and is a trunk route for the West African Gas Pipeline, which originates at Escravos and runs to Ghana. It's also within striking range of Shell's Forcados export terminal, which the NDA attacked on February 14 in a spectacular and highly technical operation, bombing its underwater pipeline. It took seven months for the pipeline, which carries 400,000 bpd to the Forcados Export Terminal, to be operational. According to sources close to Shell, 250,000-300,000 bpd was lost over seven months, at an average price of $45 per barrel, amounting to a colossal loss to Shell of $3 billion. Meanwhile, an oil industry expert told us that the stranglehold exercised by northerners like Baru at the NNPC will lead to corporate paralysis. He expressed bitter disappointment with the president for giving in to the pressure of his wife and the northern cabal, saying Baru's appointment as NNPC boss has installed the "culture of incompetence, political opportunism, graft, brigandage, self-centeredness, insensitivity, impunity, mediocrity and greed." The source said prior to Kachikwu's appointment, NNPC was bankrupt and oil majors often had to acrobatically invent ways to lend money to NNPC in return for a share of crude that would normally go to the state.
The move to open NNPC's doors last year to executives from the private sector like Kachikwu (ex- ExxonMobil) and NNPC legal advisor Chidi Momah (ex-Total ) breathe some new life into the NNPC as Kachikwu had begun finding solutions to the NNPC's chronic shortage of cash, which hobbles its joint-ventures with the oil majors. Presently, NNPC must finance 55% of development costs on all joint-ventures it operates with Shell , ExxonMobil, Chevron , Total and ENI . It remains to be seen whether with Kachikwu now a spectator, the oil majors will keep the tap open for Baru and his northern clique.
Source: huhuonline
House Of Representatives Issues Warrant Of Arrest On Central Bank Governor, Cardoso, Accountant-General, 17 Others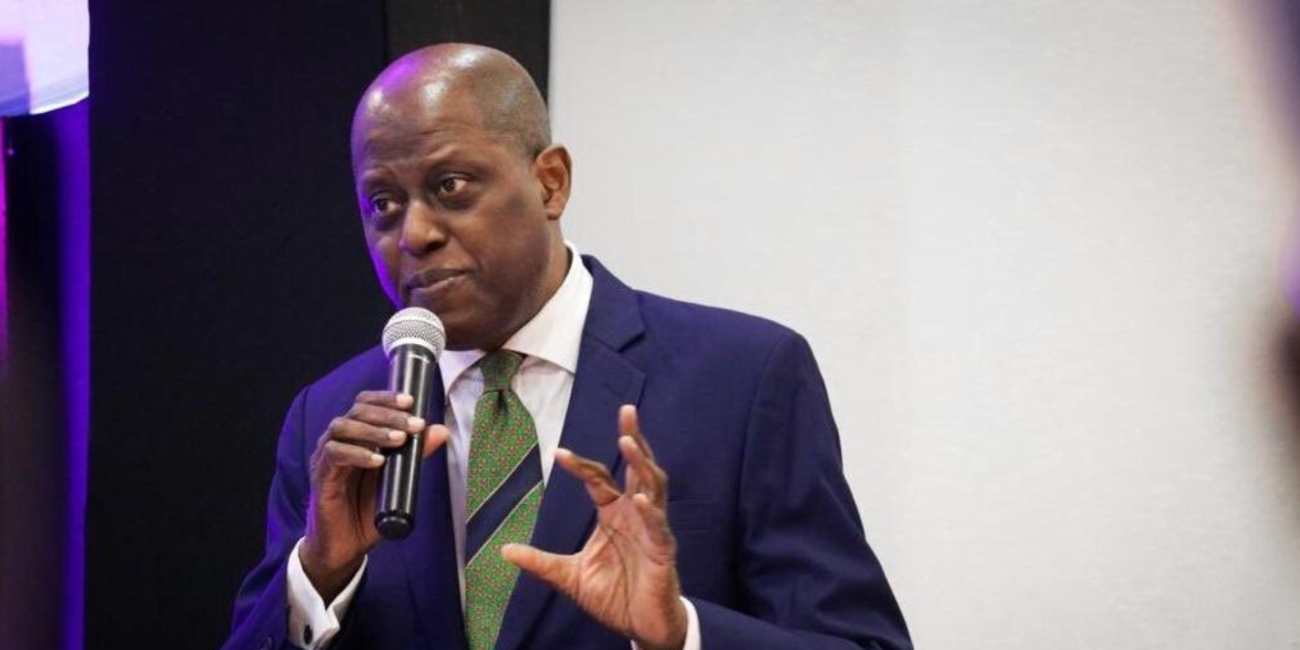 The House of Representatives' Committee on Public Petitions has asked for a warrant of arrest to be issued on the Governor of the Central Bank of Nigeria (CBN), Olayemi Cardoso, the Accountant-General of the Federation (AGF), Oluwatoyin Madein, and 17 others over refusal to appear before it to answer questions on their operations.
It was gathered that the issuance of the arrest warrant was sequel to the adoption of a motion moved by Fred Agbedi, representing Ekeremo/Sagbama Federal Constituency of Bayelsa State on the platform of the Peoples Democratic Party (PDP) at the committee's hearing on Tuesday.
Agbedi, while moving the motion, said that the arrest warrant had become imperative following the attitude of the invitees, adding that the parliament worked with time and the CEOs had been invited four times but failed to respond to the invitations.
Agbedi said that the CBN Governor, the AGF and the rest of the invitees should be brought to appear before the committee by the Inspector General of Police through a warrant of arrest after due diligence by the House Speaker, Rep Tajudeen Abbas.
The Chairman of the Committee, Micheal Irom (APC-Cross River), in his ruling said that the Inspector-General of Police should ensure the invitees were brought before the committee on December 14.
It was gathered that the petitioner, Fidelis Uzowanem, had earlier said that the petition was anchored on the Nigeria Extractive Industries Transparency Initiative (NEITI) 2021 report.
Irom said, "We took up the challenge to examine the report and discovered that what NEITI put together as a report is only consolidation of fraud that has been going on in the oil and gas industry.
"It dates back to 2016 because we have been following and we put up a petition to this committee to examine what has happened.
"The 2024 budget of 27.5 trillion that has been proposed can be confidently funded from the recoverable amount that we identified in the NEITI report.
"It is basically a concealment of illegal transactions that took place in NNPCL; they have been in a sink with some oil companies where some companies that did not produce crude were paid cash core, an amount paid for crude oil production."
FCTA uncovers illegal oil refining warehouse in Abuja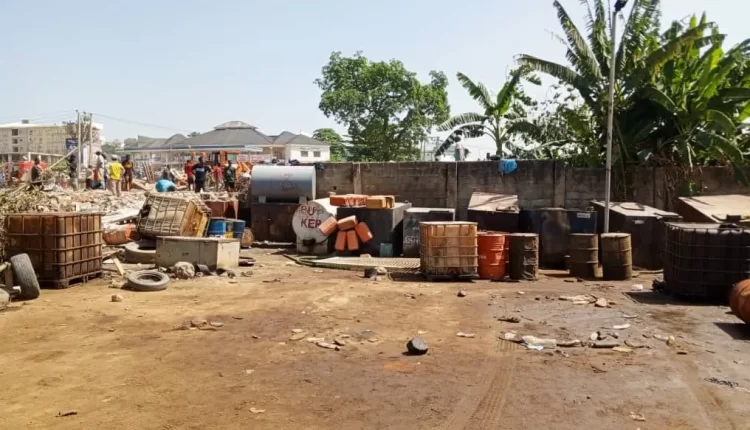 In continuation of the city cleaning exercise, Authorities of the Federal Capital Territory Administration (FCTA) with operatives of security personnel have uncovered an illegal oil refining warehouse in Mabushi, opposite Mobile filling station on Ahmadu Bello way in Abuja.
The Director, Department of Development Control, FCTA, Mukhtar Galadima after the operation on Thursday, said the illegal refining site was discovered during the continuation of the city cleaning exercise.
According to him, about three to four plot of lands designated for commercial purposes have been converted to an area where oil and diesel are being adulterated and circulated to other parts of the city.
Galadima explained that the city sanitation task force will look into the provision of the law and make necessary recommendations to the FCT Administration for further actions on the plots used for the activity.
He said there was no arrest but the items used in carrying out the illegal refining have been impounded.
Galadima said, "During the continuation of our city sanitation exercise in Mabushi opposite Mobile filling station on Ahmadu way, we discovered an illegal refining site where oil and diesel are being adulterated, we have done the needful by moving the items to Nigerian Security and Civil Defence Corps.
"From what we have seen so far, about three or four pilot of lands designated for commercial purposes have been converted to unapproved activities, which we believe the owners are fully aware, there will be consequences.
"We are going to look at the provision of the law and make necessary recommendations to the FCT Administration"
He said the administration will continue to go tough on activities being carried out without government approval,  especially revocation of the titles.
Collaborating, Head, operations FCT Directorate of Road Traffic Service (DRTS), Deborah Osho said the city management team during the exercise also discovered that most of the areas in the Nation's capital have been converted to illegal car mart and motor parks.
She disclosed that fifteen vehicles have so far been impounded since the operation commenced about two days.
Central Bank To Freeze Accounts Without BVN, NIN From April 2024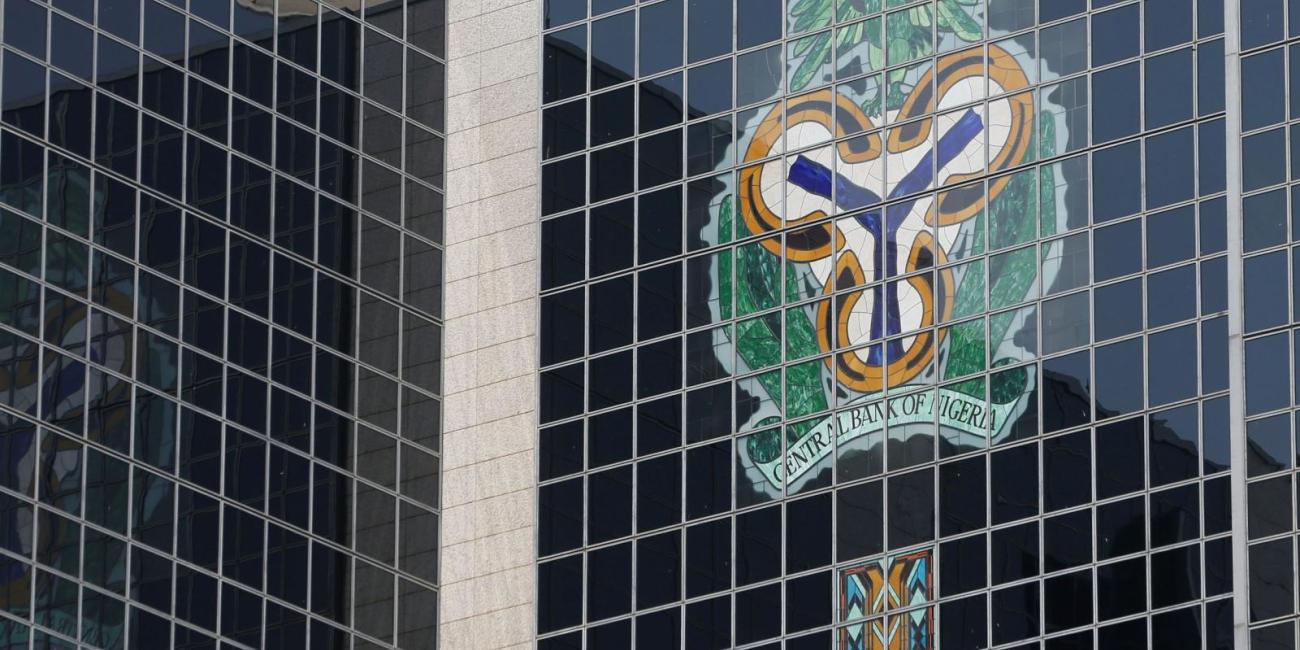 The Central Bank of Nigeria (CBN) said on Friday that it will freeze accounts without a Bank Verification Number (BVN) or National Identification Number (NIN) from April 2024.
This is according to a Friday circular by the apex bank which said a BVN or NIN verification will be "conducted shortly".
It also said all BVN or NIN attached to accounts/wallets must be electronically revalidated by January 31, 2024, according to the circular by the CBN Director of Payments System Management Department Chibuzo Efobi, and the Director of Financial Policy and Regulation Department Haruna Mustapha.
More details later….