Real Reason Ogbemudia dug his grave, shared his property to family members before death…
The news of the death of the two-time former governor of old Bendel State, Dr Samuel Osaigbovo Ogbemudia, at the age of 84, came to many as a shock. This was because many knew that the civil war hero had been battling diabetes and high blood pressure just like other people of his age for some time, but dying was something nobody thought of.
The elder statesman had been living a quiet life since he resigned from partisan politics shortly after his 83rd birthday in 2015. On that occasion, Comrade Adams Oshiomhole, who was governor of Edo State then, appealed to Ogbemudia to quit partisan politics and become a statesman that he deserved. Oshiomhole noted that the retired army general laid the foundation on which Edo and Delta states were being built, adding that he should not be a PDP leader alone but a leader of the people. Two months later, Ogbemudia announced his retirement from politics. He was an ardent supporter of the Oshiomhole administration and that pitched him against his own party then, the PDP. And the late elder statesman owed nobody any apologies for that after he described Oshiomhole as God-sent to Edo. It would be recalled that even while he was in the PDP, some of the party leaders visited him with a view to convincing him to support the party due to his aloofness in the affairs of the party since the coming of Oshiomhole. His answer to their request shocked the PDP leaders. He asked them: "Which road did you people pass through to get to my house?" They explained to him that they passed through New Lagos Road".
While the PDP leaders acknowledged that the road was beautiful, he further asked them: "Who built the road?" The PDP leaders, who were now confused about where he was heading to, told him it was Oshiomhole. The late elder statesman went further to query the visitors, "So you people now expect me, as old as I am, to deceive my people? How do you expect me to tell the people of this community to vote against a man that built the roads in my area, roads that PDP failed to build when they were in power. Do you want me to look like a stupid leader?" The elder statesman admonished the PDP leaders to go and support the Oshiomhole administration which, he said, was working for the people, adding that being in opposition does not mean they should continue to criticize a government that was working for the masses. The PDP leaders left disappointed. And following what he described as the satisfactory performance of the APC administration in Edo, Ogbemudia endorsed the incumbent governor, Mr Godwin Obaseki. His Edo Mass Movement (EMM) has supporters across the three senatorial districts of the state made up of youths, veteran politicians and market women. And because he is adored across the state, his directive that the people of Edo should vote for Obaseki contributed immensely to the victory of the governor in the September 28, 2016 governorship election. Despite his differences with the PDP in the state, the late Ogbemudia kept his relationship with the former Chairman, Board of Trustees of the PDP, Chief Tony Anenih, who he described as a "very good friend and political ally". Iheya residence For many in the state, it is still unbelievable that despite his profile as a military and civilian governor, he chose to live in his Iheya Street, off New Lagos Road residence when leaders of his calibre live in the Government Reserve Area (GRA). Ogbemudia's humility had no bounds. Asked why he chose to live in Iheya Street, he said, "GRA is too quiet for me. I prefer to live where our people live. I enjoy the noise. Secondly, my mother was buried in this my Iheya residence and I cannot abandon where my mother is buried. In fact, I dug my own grave close to that of my mother. That is where I will be buried the day I die. I want to be laid close to my mother because it was through her I came to this earth".
Also explaining why he decided to share his property amongst his children while he was alive, he explained: "I have seen such things tear families apart when the bread winners die. And I don't want that to happen to my family when I die. So I have shared all I have to my family and nothing is being contested. So if God calls me any day, my children know what belongs to them and there will be no quarrel because I hate quarrels and such crisis in the family". Even at death, Ogbemudia remains the humble general. He had directed that he would want to buried within seven days of his death and that his body should not be kept in the mortuary. Consequently, Obaseki expressed his desire to respect the wishes of the elder statesman and the programme for his burial was arranged accordingly. His remains arrived Benin Airport from Lagos on Tuesday and were received by Obaseki and his counterpart from Delta State, Dr Ifeanyi Okowa. Shortly after the military aircraft, which ferried the body arrived the Benin airport, Obaseki and Okowa went inside the aircraft where they opened the corpse with a view to ensuring it was that of the elder statesman. The corpse was accompanied by Ogbemudia's younger wife, Yetunde. Others who received the corpse at the Benin Airport include the deceased's eldest son, Sam Ogbemudia Jr, the Deputy Governor of the state, Comrade Philip Shaibu, Secretary to the State Government, Osarodion Ogie, Chief of Staff to the Governor, Taiwo Akerele, APC leaders, market women and youths. Members of the Benin cultural troupes, who sang to welcome the corpse, betrayed emotions when the body was transferred to a black BMW ambulance. The casket was gold plated. Tears flowed freely when the body arrived. The pains were visible on the faces of Obaseki and Okowa. Obaseki lamented: "This was not what I bargained for because I just came into office few months ago, and our late elder statesman was one of those I was hoping will help me lead our great state because he had been very supportive from day one. I saw him after my victory in the election when I went to visit him and we spent quite a lot of time in public and in private and he admonished me and assured me of his support. I cannot forget the encouragement he gave to me,, without his open and clear endorsement, my campaign and victory would have been very difficult. For us in Edo we will miss him, but we will remember him for the great legacies that he left for us".
Okowa said: " I saw him last when he celebrated his birthday in 2015 at the Public lecture and it was quite an interesting moment. We talked about a lot of things, I thank God that he still lives through his works. Obviously our elder statesman was somebody that meant a lot to us, Edo and Delta states. I recalled in 2015 when he invited me for his birthday. We will remember him for so many good things. I, particularly growing up in Edo, particularly Edo College, he was military administrator then. He did a lot for the Midwest Region and today a lot of things stand in his name and we continue to remember him and I believe he is a role model to all politicians. There is a lot that can be done even in the midst of difficulties, that is exactly what he represents. He was a friend to all". Meanwhile, the committee set up by the state government to give the late elder statesman a befitting burial, led by the Edo SSG, Osarodion Ogie, is forging ahead with its assignment. Dignitaries across the country also continued to throng the state to pay condolence. Oshiomhole, Gen. Ibrahim Babangida, Chief EK Clark, former governor of Rivers State, Dr Peter Odili, Gen.Yakubu Gowon, Chief Olusegun Obasanjo, Chief James Ibori, Chief Lucky Igbinedion, Parry Osayande, Prof.Gregory Akenzua and several others have continued to pay tributes. Oshiomhole said: " I have enjoyed a long history of relationship with our leader. It is not flattering when I say to people that God sent Ogbemudia to come and lay foundation for us. And you begin to appreciate this more when you discover that by the time he made this undisputable solid foundation, there were some of his counterparts who felt that they had no obligations to the people of their states, that they were accountable to their masters at Dodan Barrack. But what Ogbemudia did flowed from his conviction that this part of the world deserved the very best that government could provide. So we must find sufficient consolation in the fact that our leader immortalized himself before he left".
Lawyers petition Senate over alleged oil theft in Niger Delta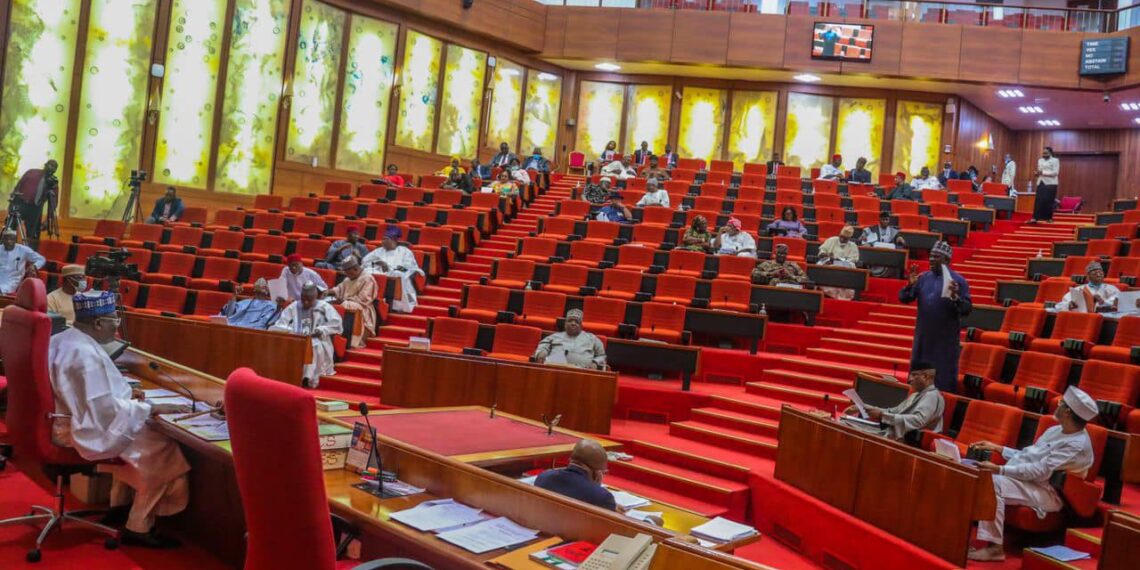 The lawyers said about $15 million per month accruable to the federal government could potentially be lost due to the absence of a functional measurement system for exported crude oil volumes at this Ugo Ocha terminal.
A group of lawyers has petitioned the Senate Ad-Hoc committee over alleged oil theft from the Ugo Ocha export terminal at OML 42 in the Niger Delta region.
The OML 42, an oil field located in the swamps of the western Niger Delta, is operated by NECONDE Energy Limited. The terminal has four flow stations with a combined production capacity of around 30,000 barrels of oil per day (bpd).
The lawyers complained that an average of one million barrels of Nigeria's crude oil is taken away monthly by the company without accurate measurement – due to the absence of meters at this export terminal.
In the petition seen by PREMIUM TIMES and presented at the committee's investigative hearing on "Oil Lifting, Theft and the Impact on Petroleum Production and Oil Revenues" on 21 September, the lawyers said since the terminal was established in 2017, NECONDE has frustrated efforts by the federal government to install a metering system also known as LACT Unit at the terminal. The company, they said, continues to operate the terminal in full violation of the federal government's requirement for accurate custody transfer measurement at all export terminals.
The petition, dated 21 September, was submitted through O. F. Emmanuel & Co. It comes on the heels of oil theft and vandalism in the Nigerian oil sector.
PREMIUM TIMES reported how the Nigerian National Petroleum Company Limited (NNPCL) disclosed that it loses 470,000 bpd of crude oil amounting to $700 million monthly due to oil theft.
This paper also reported how Nigeria, amid dwindling revenue, lost $10 billion to crude oil theft in seven months.
The lawyers, in the petition signed by the Principal Partner, Oluwatosin F. Emmanuel, alleged that as of the time of the petition, there are no meters at the Ugo Ocha export terminal to accurately determine the volumes of Nigeria's crude oil sold to foreign buyers.
They said enormous amounts of revenue – to the tune of $15 million per month – accruable to the Federal Government of Nigeria could potentially be lost due to the absence of a functional measurement system for exported crude oil volumes at this terminal.
They also claimed that NECONDE continues to operate the terminal in flagrant violation of the federal government's mandate for accurate custody transfer measurement at all export terminals.
"Been aware of this monumental revenue loss, the government of Nigeria, through NUPRC, recently placed a ban on all exports of crude oil from NECONDE's OML 42 UGO Ocha terminal until a functional LACT Unit is installed on the terminal," part of the petition read. "In spite of the subsisting government ban, NECONDE continues to export Nigeria's crude oil illegitimately from the Ugo Ocha terminal while frustrating every effort to install a LACT Unit on the terminal."
They asked the Senate panel to ensure that the ban on exports from the Ugo Ocha terminal is enforced and that the company is compelled to install a 1.25 million barrels per day LACT Unit (metering system).
The lawyers further prayed the committee to direct the Nigerian Navy to "arrest and detain the vessel "MT COPPER SPIRIT" which is currently lifting oil at the Ugo Ocha terminal, direct the NMDPRA and NUPRC to cancel all barging permits granted to NECONDE and NPDC until a LACT Unit is installed and commissioned at the Ugo Ocha terminal – as directed by NUPRC and direct the Nigeria Ports Authority to prohibit the movement of crude oil barges and tankers to and from the Ugo Ocha terminal."
Just In: Again, national grid collapses to zero megawatts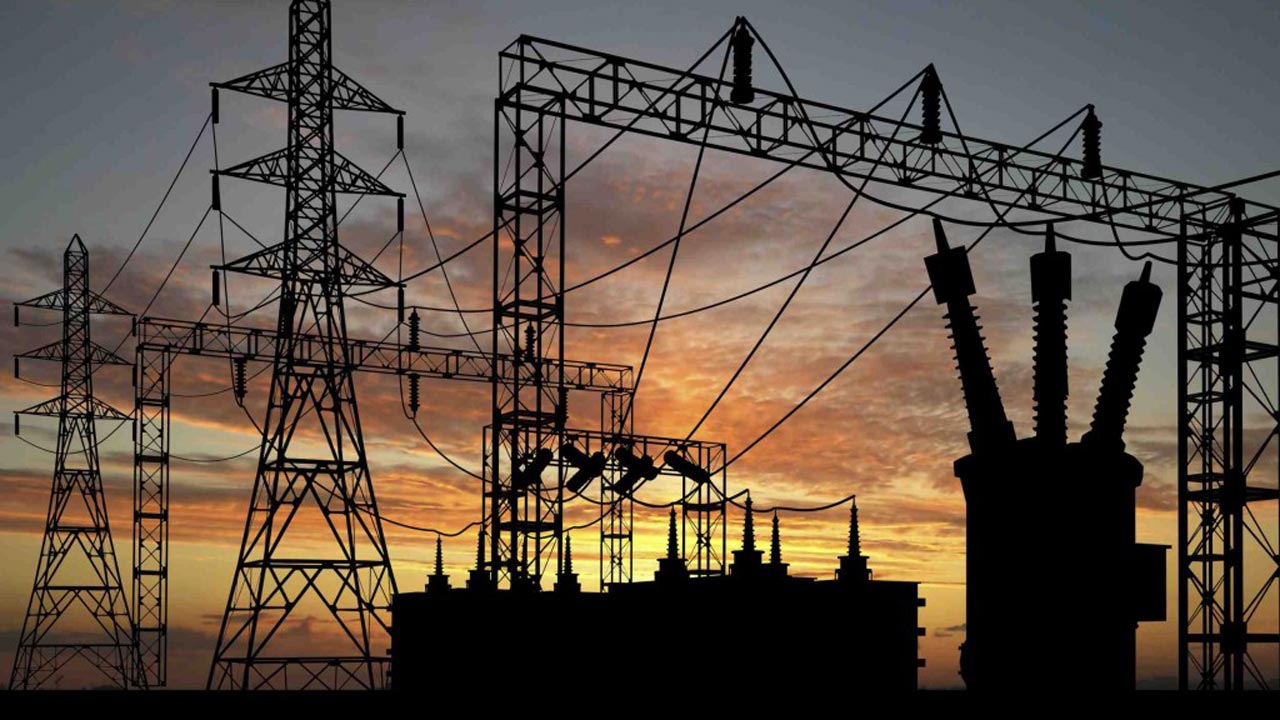 Nigeria's national grid crashed to zero megawatts (MW) at 10:51am on Monday, causing power outage nationwide outage.
The collapse occurred days after electricity consumers said they had enjoyed improved supply.
The national electricity grid as of 10am on Monday had 3,712MW generated from 21 Generation Companies (GenCos) before it dropped to 0MW one hour after.
According to the information from the System Operations, a section of the Transmission Company of Nigeria (TCN), only Afam IV was on the grid but with zero supply as of 12noon.
As of Sunday, the highest generation was 4,100MW while the lowest was 3,652MW with the frequency hovering between 49.04 Hertz (Hz) and 50.34Hz.
Since July 1 this year, consumers said power supply had increased in their various areas.
For instance, the Abuja Electricity Distribution Company (AEDC) recently confirmed increment in its daily allocation to over 500MW from the actual 300MW it had distributed before then.
Though the national grid had not cross 5,000MW, Daily Trust observed that level of load rejection especially around the DisCos' networks had dropped significantly with some customers entitled to five-hour supply, recording over 12 hours daily.
The Nigerian Electricity Regulatory Commission (NERC) had attributed the improvement in power supply nationwide to the partial activation of contracts that seeks to hold sector operators liable for deliberate incompetence.
The national grid collapsed twice, in July and in August but was quickly restored and power supply improvement was sustained before the latest system collapse on Monday.
According to records, this is the seventh system collapse this year, much more than the three recorded last year.
Although TCN, the national grid manager was yet to establish the cause of the crash, some insider said it could be as a result of a maintenance of the 330 kilovolts Jos – Bauchi transmission line maintenance slated for Monday.
Some DisCos including Kaduna Electric, Enugu, and Kano, had already communicated the nationwide outage to their customers noting that efforts were ongoing to restore supply.
Police Deploy More Personnel To Seaports In Lagos Over Nigerian Students, NANS' Protest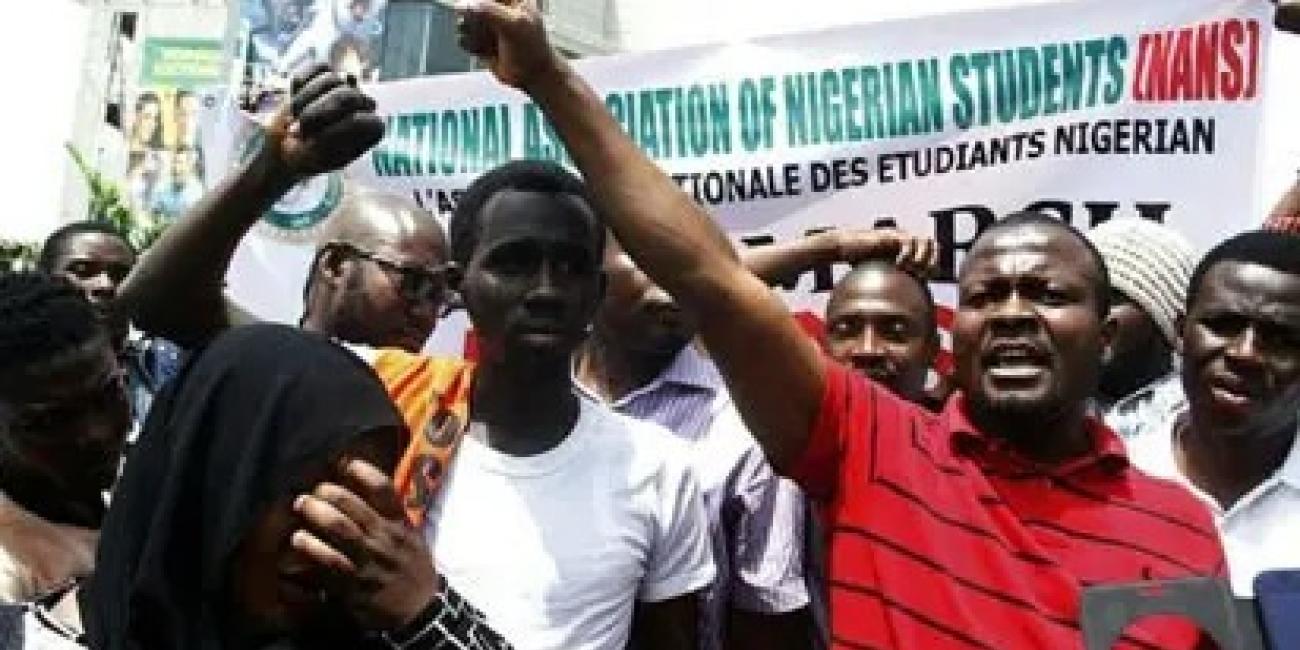 Following the ASUU strike that has kept university students across the nation at home for over seven months, NANS declared "Occupy The Airport" nationwide protest.
The Nigeria Police Force has announced that it has deployed personnel to adequately secure seaports across the nation following a threat by the National Association of Nigerian Students (NANS) to shut down commercial activities at the nation's busiest seaports ¬¬¬¬¬¬- the Apapa and Tin-Can Island Ports in protest over the lingering strike by the Academic Staff Union of Universities (ASUU).
Following the ASUU strike that has kept university students across the nation at home for over seven months, NANS declared "Occupy The Airport" nationwide protest.
The aggrieved students who protested on Monday at the Murtala Muhammed International Airport also reportedly threatened to ground commercial activities at the Apapa and Tin-Can Island Ports in Lagos State.
Disclosing the security beef up to Daily Trust, the Commissioner of Police in charge of Western Port Authority Command, Jonathan Towuru, said security was tightened around the Western Ports to avoid any breakdown of law and order although the student body did not show up as threatened.
The commissioner said, "People went about their businesses while operations at the terminals went on seamlessly, without any hindrance. But if the students eventually turn up, we will engage them in discussions. I must say that they conducted themselves well on Monday at the airport even though you still saw police monitoring the protest."