Real Reason Ogbemudia dug his grave, shared his property to family members before death…
The news of the death of the two-time former governor of old Bendel State, Dr Samuel Osaigbovo Ogbemudia, at the age of 84, came to many as a shock. This was because many knew that the civil war hero had been battling diabetes and high blood pressure just like other people of his age for some time, but dying was something nobody thought of.
The elder statesman had been living a quiet life since he resigned from partisan politics shortly after his 83rd birthday in 2015. On that occasion, Comrade Adams Oshiomhole, who was governor of Edo State then, appealed to Ogbemudia to quit partisan politics and become a statesman that he deserved. Oshiomhole noted that the retired army general laid the foundation on which Edo and Delta states were being built, adding that he should not be a PDP leader alone but a leader of the people. Two months later, Ogbemudia announced his retirement from politics. He was an ardent supporter of the Oshiomhole administration and that pitched him against his own party then, the PDP. And the late elder statesman owed nobody any apologies for that after he described Oshiomhole as God-sent to Edo. It would be recalled that even while he was in the PDP, some of the party leaders visited him with a view to convincing him to support the party due to his aloofness in the affairs of the party since the coming of Oshiomhole. His answer to their request shocked the PDP leaders. He asked them: "Which road did you people pass through to get to my house?" They explained to him that they passed through New Lagos Road".
While the PDP leaders acknowledged that the road was beautiful, he further asked them: "Who built the road?" The PDP leaders, who were now confused about where he was heading to, told him it was Oshiomhole. The late elder statesman went further to query the visitors, "So you people now expect me, as old as I am, to deceive my people? How do you expect me to tell the people of this community to vote against a man that built the roads in my area, roads that PDP failed to build when they were in power. Do you want me to look like a stupid leader?" The elder statesman admonished the PDP leaders to go and support the Oshiomhole administration which, he said, was working for the people, adding that being in opposition does not mean they should continue to criticize a government that was working for the masses. The PDP leaders left disappointed. And following what he described as the satisfactory performance of the APC administration in Edo, Ogbemudia endorsed the incumbent governor, Mr Godwin Obaseki. His Edo Mass Movement (EMM) has supporters across the three senatorial districts of the state made up of youths, veteran politicians and market women. And because he is adored across the state, his directive that the people of Edo should vote for Obaseki contributed immensely to the victory of the governor in the September 28, 2016 governorship election. Despite his differences with the PDP in the state, the late Ogbemudia kept his relationship with the former Chairman, Board of Trustees of the PDP, Chief Tony Anenih, who he described as a "very good friend and political ally". Iheya residence For many in the state, it is still unbelievable that despite his profile as a military and civilian governor, he chose to live in his Iheya Street, off New Lagos Road residence when leaders of his calibre live in the Government Reserve Area (GRA). Ogbemudia's humility had no bounds. Asked why he chose to live in Iheya Street, he said, "GRA is too quiet for me. I prefer to live where our people live. I enjoy the noise. Secondly, my mother was buried in this my Iheya residence and I cannot abandon where my mother is buried. In fact, I dug my own grave close to that of my mother. That is where I will be buried the day I die. I want to be laid close to my mother because it was through her I came to this earth".
Also explaining why he decided to share his property amongst his children while he was alive, he explained: "I have seen such things tear families apart when the bread winners die. And I don't want that to happen to my family when I die. So I have shared all I have to my family and nothing is being contested. So if God calls me any day, my children know what belongs to them and there will be no quarrel because I hate quarrels and such crisis in the family". Even at death, Ogbemudia remains the humble general. He had directed that he would want to buried within seven days of his death and that his body should not be kept in the mortuary. Consequently, Obaseki expressed his desire to respect the wishes of the elder statesman and the programme for his burial was arranged accordingly. His remains arrived Benin Airport from Lagos on Tuesday and were received by Obaseki and his counterpart from Delta State, Dr Ifeanyi Okowa. Shortly after the military aircraft, which ferried the body arrived the Benin airport, Obaseki and Okowa went inside the aircraft where they opened the corpse with a view to ensuring it was that of the elder statesman. The corpse was accompanied by Ogbemudia's younger wife, Yetunde. Others who received the corpse at the Benin Airport include the deceased's eldest son, Sam Ogbemudia Jr, the Deputy Governor of the state, Comrade Philip Shaibu, Secretary to the State Government, Osarodion Ogie, Chief of Staff to the Governor, Taiwo Akerele, APC leaders, market women and youths. Members of the Benin cultural troupes, who sang to welcome the corpse, betrayed emotions when the body was transferred to a black BMW ambulance. The casket was gold plated. Tears flowed freely when the body arrived. The pains were visible on the faces of Obaseki and Okowa. Obaseki lamented: "This was not what I bargained for because I just came into office few months ago, and our late elder statesman was one of those I was hoping will help me lead our great state because he had been very supportive from day one. I saw him after my victory in the election when I went to visit him and we spent quite a lot of time in public and in private and he admonished me and assured me of his support. I cannot forget the encouragement he gave to me,, without his open and clear endorsement, my campaign and victory would have been very difficult. For us in Edo we will miss him, but we will remember him for the great legacies that he left for us".
Okowa said: " I saw him last when he celebrated his birthday in 2015 at the Public lecture and it was quite an interesting moment. We talked about a lot of things, I thank God that he still lives through his works. Obviously our elder statesman was somebody that meant a lot to us, Edo and Delta states. I recalled in 2015 when he invited me for his birthday. We will remember him for so many good things. I, particularly growing up in Edo, particularly Edo College, he was military administrator then. He did a lot for the Midwest Region and today a lot of things stand in his name and we continue to remember him and I believe he is a role model to all politicians. There is a lot that can be done even in the midst of difficulties, that is exactly what he represents. He was a friend to all". Meanwhile, the committee set up by the state government to give the late elder statesman a befitting burial, led by the Edo SSG, Osarodion Ogie, is forging ahead with its assignment. Dignitaries across the country also continued to throng the state to pay condolence. Oshiomhole, Gen. Ibrahim Babangida, Chief EK Clark, former governor of Rivers State, Dr Peter Odili, Gen.Yakubu Gowon, Chief Olusegun Obasanjo, Chief James Ibori, Chief Lucky Igbinedion, Parry Osayande, Prof.Gregory Akenzua and several others have continued to pay tributes. Oshiomhole said: " I have enjoyed a long history of relationship with our leader. It is not flattering when I say to people that God sent Ogbemudia to come and lay foundation for us. And you begin to appreciate this more when you discover that by the time he made this undisputable solid foundation, there were some of his counterparts who felt that they had no obligations to the people of their states, that they were accountable to their masters at Dodan Barrack. But what Ogbemudia did flowed from his conviction that this part of the world deserved the very best that government could provide. So we must find sufficient consolation in the fact that our leader immortalized himself before he left".
Controversial Sterling Bank caught in the act! CBN sanctions, parades officials for hoarding new naira notes [VIDEO]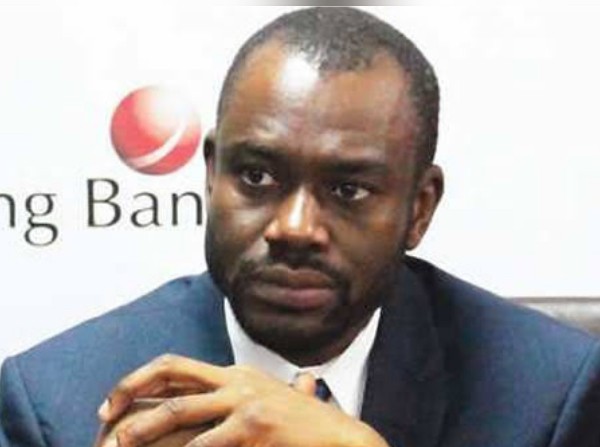 Officials of the Central Bank of Nigeria (CBN) have discovered N6 million of the new naira notes hoarded in Sterling Bank Plc, Ado Ekiti branch on Bank Road, Ado Ekiti in Ekiti State, having received the funds for over two weeks, THE WITNESS reports.
In a trending video on social media, seen by THE WITNESS, a man who identified himself as Oluwole Owoeye, a deputy director of CBN, while monitoring the distribution of the new naira notes in the state, was seen questioning the bank officials as to why they have not uploaded the funds into their Automated Teller Machines, (ATMs), despite having six of the machines in place.
The CBN director also announced a fine of N1 million for each day the fund was in the bank's custody.
The CBN official said, "I am currently at Sterling Bank, on Bank Road as part of the new naira notes monitoring compliance with the guidelines by CBN. They have N6 million, which they collected from the bank for almost two weeks, they have not disbursed any. They said they are yet to configure their ATMs, I do not know why that and I have brought attention to the penalty clause of N1 million per day, because they have five ATMs here, they have no reason for keeping this money.
"The zonal service manager, Tunde Onipede promised that by 10:00am latest tomorrow (Monday), because I told him by latest 10:00 am I'll be here and I want to see the machine dispensing this money.
"What is the name again? Olumide Owolabi (Service Manager, Ado) & Motunrayo Babayele. My name is Oluwole Owoeye and I am a deputy director of CBN."
WATCH VIDEO HERE:
FCMB Manager Arrested For Hoarding New Naira Notes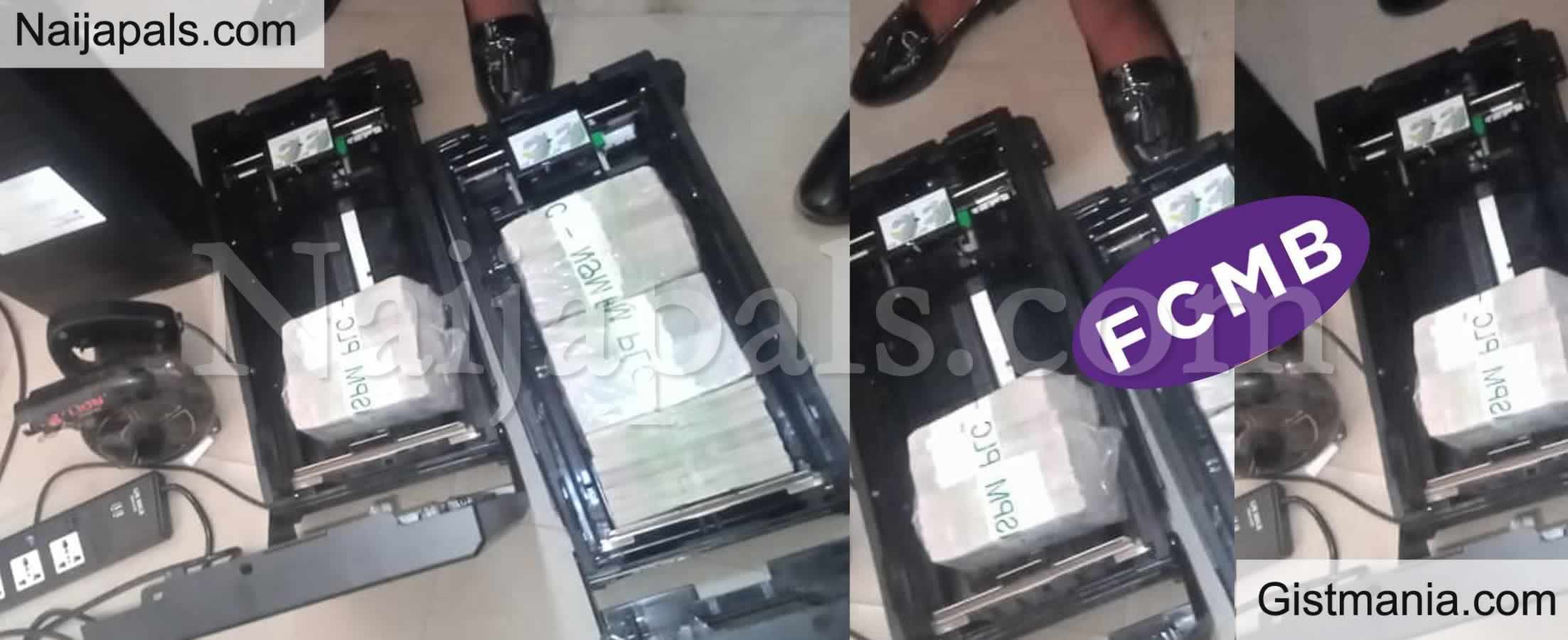 A manager of the First City Monument Bank (FCMB) branch in Osogbo, Osun State capital, has been arrested for allegedly preventing Automated Teller Machines (ATMs) loaded with cash from dispensing money to customers.
The spokesperson of the Independent Corrupt Practices and other related offenses Commission (ICPC), Azuka Ogugua, in a statement on Friday said the cash bundles were loaded into the ATMs while still wrapped, and as such, could not be dispensed through the machines
"The ICPC Compliance Team in Osogbo has busted an FCMB in Osogbo, Osun State, where some ATMs were loaded with cash with their wrappers un-removed, thus preventing the cash from being dispensed.
"The Team, therefore, directed that the wrappers be removed, and the cash loaded properly'.
Similarly, seven Point of Sale (POS) operators as well as a security guard were arrested during the ongoing exercise in Osun State for charging exorbitant commissions for cash.
Investigations, however, revealed that they got the money from Filling Stations that collect new notes from fuel buyers, but they then resell the cash to the public at exorbitant rates.
The arrested persons are helping the Commission with information to assist investigations and bust any syndicates involved in the hoarding or sales of the redesigned notes.
New naira: ICPC arrests Stanbic IBTC Bank manager over sabotage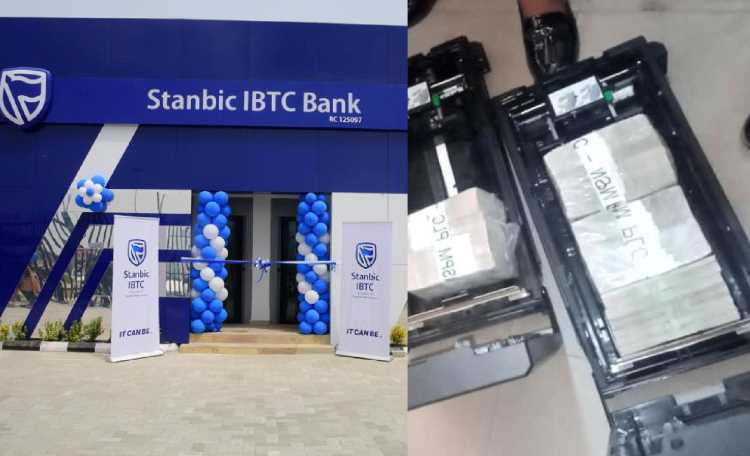 The Independent Corrupt Practices and other related offences Commission (ICPC), has arrested an official of Stanbic IBTC Bank in Abuja for alleged sabotage.
The ICPC spokesperson, Azuka Ogugua, said the development was in continuation of ICPC's clampdown on elements frustrating efforts in making the redesigned Naira notes available to members of the public.
The bank official, who is the branch service head of Stanbic IBTC Bank, Deidei Branch in Abuja, was taken into custody for her deliberate refusal to upload cash into the branch's Automated Teller Machines (ATMs) even when the cash was available and people were queuing at the ATM points.
The statement reads: "When the ICPC monitoring team stormed the bank at about 1:30pm on Friday to ensure compliance, and demanded explanation as to why all the ATMs were not dispensing cash, the team was informed by the branch's head of operations that the bank just got delivery of the cash.
"However, facts available to the ICPC operatives indicated that the branch took delivery of the cash earlier around 11:58am and either willfully or maliciously refused to feed the ATMs with the cash.
"Against this backdrop, the ICPC team compelled the bank to load the ATMs with the redesigned Naira notes and ensured that they were all dispensing before arresting the culprit.
"The ICPC said investigations were still ongoing and the Commission will take appropriate actions as soon they are concluded.
"Similarly, seven Point of Sale (PoS) operators as well as a security guard were arrested during an ongoing exercise in Osun State for charging exorbitant commissions for cash.
"Investigations, however, revealed that they got the money from Filling Stations that collect new notes from fuel buyers, but they then resell the cash to the public at exorbitant rates.
"The arrested persons were helping the anti-graft commission with information to assist investigations and bust other syndicates involved in the hoarding and sales of the redesigned Naira notes," the anti-graft agency said.