More Queen's College pupils take ill…• Parents call for prosecution of ex-principal
on a daily basis, a pupil of Queen's College, Yaba, is admitted in one general hospital or another in Lagos State, we learnt.
A parent, whose child had been admitted at the Lagos University Teaching Hospital, Idi Araba, for about a week, told our correspondent that no fewer than 15 pupils of the school were receiving treatment in LUTH.
The parent and other parents with children in the school called on the Federal Government to recall a former principal of the school, Dr Lami Amodu, to face criminal charges for negligence and the death of two pupils of the school.
Our correspondent had reported that many pupils of the school had diarrhoea after eating spaghetti and water, said to have been contaminated.
A teacher in the school had disclosed to our correspondent that one-fourth of the school population was infected with diarrhoea and were initially admitted at the school's sickbay.
Two pupils of the school–Vivian Osuiniyi and Bithia Itulua – were reported to have died after being taken away for proper treatments at home.
The Lagos State Commissioner for Health, Dr Jide Idris, had released a statement, saying health records from the school's sickbay indicated that the illness started on January 16, 2017, adding that a total of 1,222 pupils presented themselves at the school's clinic on account of abdominal pain, fever, vomiting and diarrhoea.
Idris had advised an indefinite suspension of academic activities in the school.
The Minister of Education, Mallam Adamu Adamu, was reported to have asked the school's new principal, Mrs. Bola Are, to cease plans for the resumption of the school.
PUNCH Metro, however, learnt that the school's Junior Secondary School three pupils and Senior Secondary School three pupils had been going to the school as day students because of their certificate exams.
A parent, who spoke with our correspondent on the telephone from LUTH on Thurday, said the decision was wrong, adding that some parents had been bringing their children from the school in their uniforms to LUTH.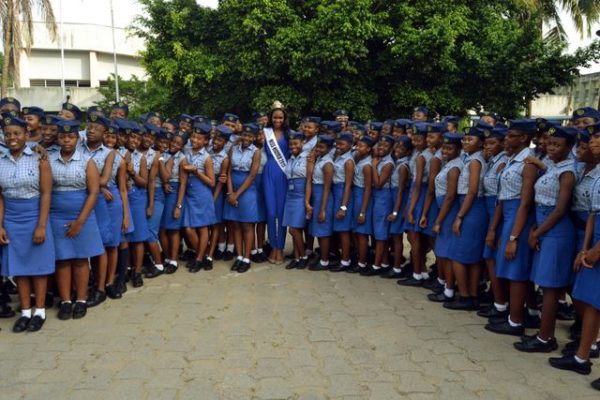 She said, "My daughter did not show any symptom until about two weeks ago. We took her to a private clinic in our area, where she stayed for five days without any improvement.
"Then, we took her to a standard hospital where some consultants battled with the infection. After I had spent about N150,000, I was advised to take her to LUTH.
"In LUTH, I saw a lot of Queen's College parents with their children. We were about 15 in number. Just yesterday, they brought a girl in school uniform. She was brought by her parents directly from the school. Unfortunately, while some of our children are struggling to survive, the school is trying to manage its reputation by lying that all is well.
"They are bringing pupils on a daily basis. The school authority and the Federal Ministry of Education are paying lip service to this unfolding incident."
He said on the average, each admitted pupil spent two weeks in the hospital.
On Friday, the parent sent a message to our correspondent that another child had been brought in her school uniform to LUTH.
PUNCH Metro learnt that the Minister of Health, Isaac Adewole, had instructed all federal hospitals to treat pupils of the school free of charge.
A parent said one of the doctors attending to the children cautioned that pupils who had yet to show any sign of infection were more at risk.
He said, "We were told that the more the bacterial stays dormant in the body of the girls, the more dangerous it would be. There is a need for the school management to sensitise all the parents whose children have not fallen ill to take urgent action. It is dangerous for pupils to still be using that environment because the infection has not been isolated."
A parent said many of the parents were of the opinion that the former principal of the school must be recalled and made to answer for the incident.
He said, "She was just transferred, which is wrong. She should be made to answer to what happened. She should be prosecuted for criminal negligence or manslaughter. The same principal bought a Ford Explorer Jeep.  The Jeep is on the school's premises. This principal denied that anything happened, and the question is why? Somebody must pay for this."
The Public Relations Officer of LUTH, Mr. Kelechi Otuneme, said he could not confirm the number of Queen's College pupils in the hospital.
He said, "I don't have that case before me right now, so I cannot tell the frequency at which they bring in pupils and the number of those in the hospital. I will get back to you tomorrow (Monday)."
The President of the Old Students Association, Dr Frances Ajose, confirmed the development, adding that she was informed each time a new pupil took ill.
She said, "Of course I am aware. I am notified each time they (the pupils) are going to hospitals."
Ajose, however, directed our correspondent to the state Commissioner for Health, Idris, saying he was the only one authorised to comment on the outbreak.
A top official of Queen's College, who begged not to be identified, said she had spoken with LUTH director and was informed many of the pupils had been discharged.
"I was told only five pupils are on admission. We are monitoring the situation. I have been praying for the pupils to return to school. The past principal really messed things up and I believe all other schools must have learnt from her mistake," she added.
UBA Foundation Projects Message of Hope, Encouragement as Uzoka lights up the Foundation's Garden Ahead of the Yuletide.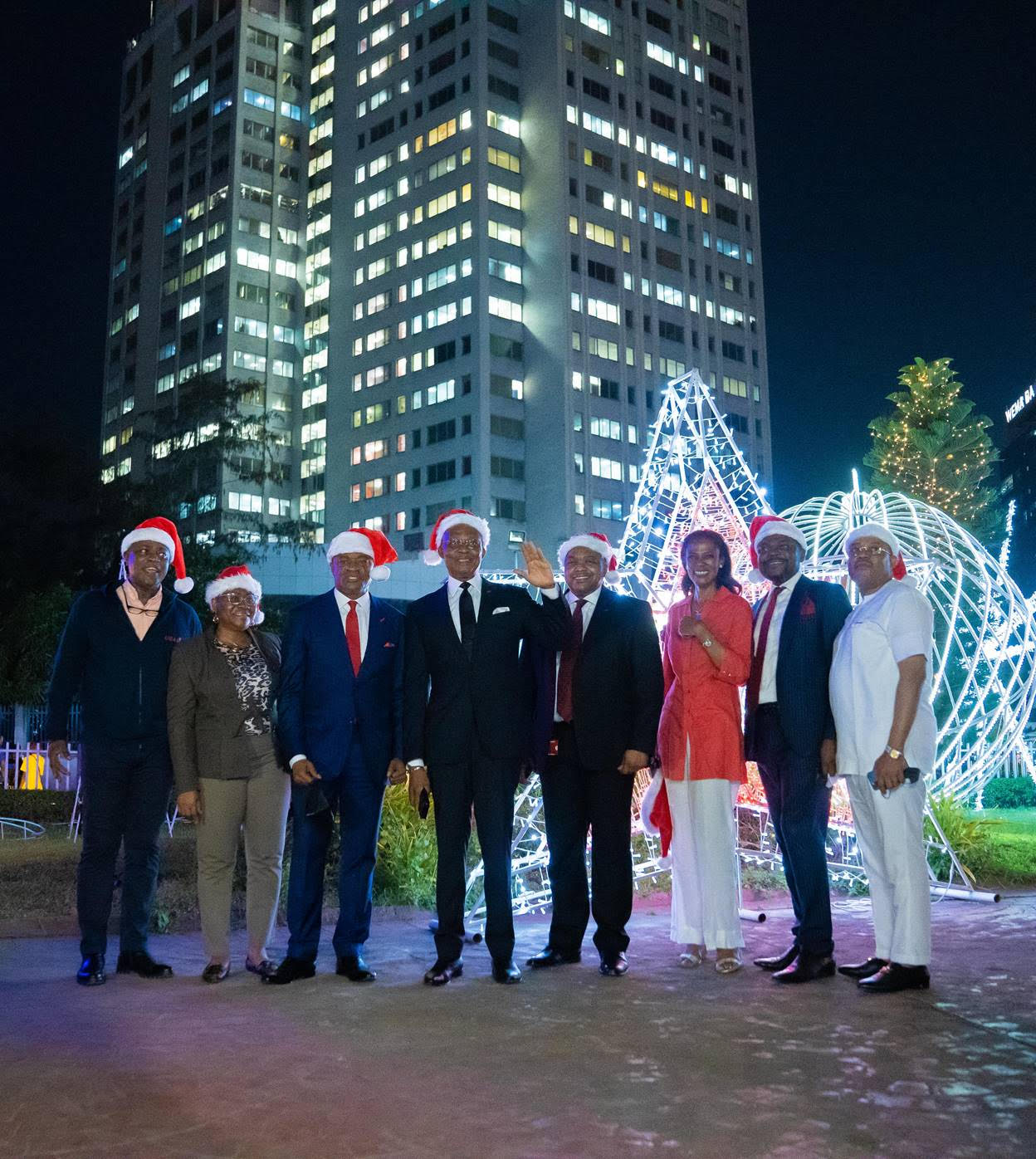 Set to Give Back at Its Annual Food Bank
Africa's global bank, United Bank for Africa, through its UBA Foundation has been spreading joy across Africa for many years as they continue to give back to the underpriviledged in the communities in which they operate.
At the UBA Foundation gardens in Lagos where the bank is head quartered, a lights up ceremony was held to mark the start of the festive season. The garden lights were activated by UBA's Group Managing Director/Chief Executive Officer, Mr. Kennedy Uzoka who was joined by other key management staff and some customers of the bank.
Uzoka who is also the chairman of  the UBA Foundation, emphasised that giving back was the main tenet of the UBA Foundation. He said 'We have over the years, engaged in various activities aimed at appreciating our host communities all around Africa and especially in countries where we operate and so for us, these lights symbolise hope for the future and all the goodness it will bring into people's lives.
'it is hard to believe that we have been in this pandemic for almost two years. People have lost friends and family members and businesses decimated by the effects of the pandemic. There has been a general feeling of hopelessness but our desire is to fill people's lives with hope once again.' Continued Uzoka.
The UBA Foundation has been very active in combatting the spread of Covid -19 across Africa as the bank did not waste any time at the start of the pandemic, donating over $14m  to its communities across Africa to support the fight against the Covid-19 pandemic.
This year, the Foundation will be feeding tens of thousands of people across Africa through its annual Food bank initiative where food, hygiene products and other gifts items are handed over to those who have less, especially during the festive season.
The CEO, UBA Foundation, Mrs Bola Atta, said that the light up ceremony was important for the Foundation adding: "This goes beyond lighting up the Marina and adorning the streets with beautiful colours. It reminds us as an institution of our promise to continue to touch lives and treat our communities with kindness. We are living in very difficult times and a little gesture to put a smile on even one face, goes a very long way. We should all endeavour to do whatever we can, within our power, to uplift others'
The Lighting Ceremony which observed all necessary Covid-19 protocols was witnessed by members of staff and customers, and featured Christmas carols by UBA's CFC choir, as well as a guided tour around the beautiful UBA Foundation Garden at the Lagos Marina.
UBA Foundation, the CSR arm of the UBA Group, is committed to the socio-economic betterment of the communities in which the bank operates, focusing on development in the areas of Education, the Environment, Economic Empowerment and other Special Projects.
Dangote Refinery to Become Highest Employer of Chemical Engineers in Nigeria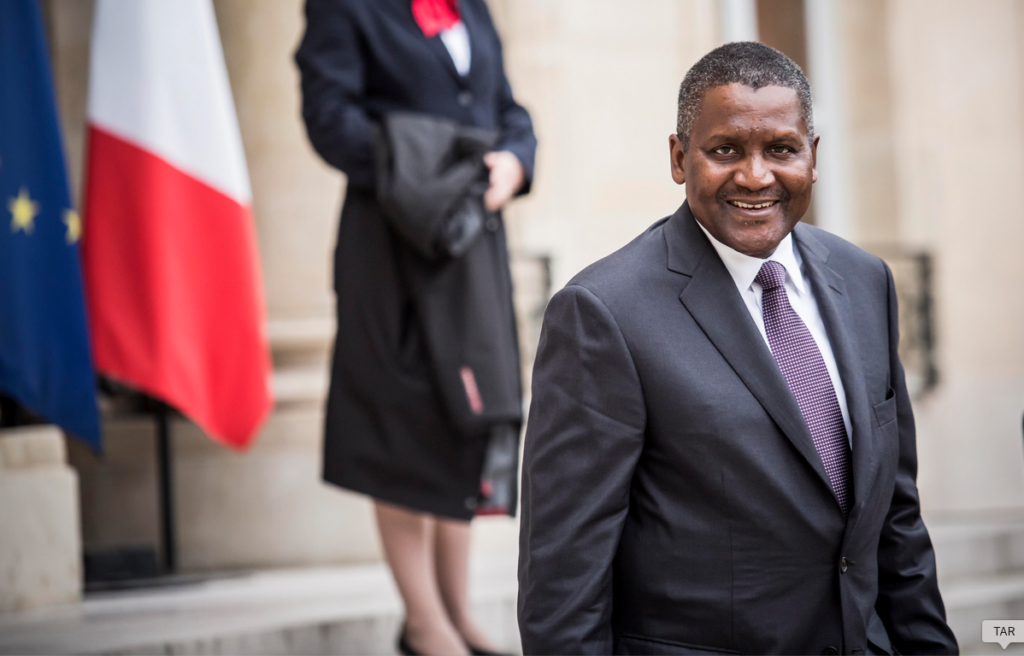 …Engineers hail the huge scale of project
The National President of Nigeria Society of Chemical Engineers (NSCh) has revealed that Dangote Oil Refining Company will be the highest employer of chemical engineers in the country when the refinery comes on stream.
The Society's National President, Engr. Saidu A. Muhammed, disclosed this during the NSCh's visit/tour of the Dangote Refinery and Petrochemical project at Ibeju-Lekki, Lagos at the weekend.
He commended the company for its contribution to energy security in Nigeria.
Engr. Muhammed, who led members of NSCh on a tour of the Dangote 650,000 barrels-per- day refinery project in Lagos, to mark the end of the association's 51st anniversary celebration, said the industries in Nigeria have not been able to absorb the over 1,000 engineers  yearly from Nigerian Universities.
Muhammed stated, "We, the Nigerian Society of Chemical Engineers, have keenly been watching the progress of the refinery project.
"When completed, the refinery will be singular largest employer of chemical engineers in the country. Nigerian Universities turn out about 1,000 chemical engineers every year and the avenues for employment have been very scarce.
"The industry has not been able to fully absorb the number of chemical engineers that passed out of the universities years ago.
Some companies within the sector are not running at optimum level. Therefore, employment is really key.
"However, from the energy security point of view, chemical engineers are always concerned about what can be put in place to guarantee energy security the country. Nigeria is blessed with abundant crude oil, but unfortunately, we are importing petroleum products simply because Nigeria's own refineries are not utilising their installed capacity", he said.
"Therefore, when you see a brand new refinery like the Dangote Refinery that has the capacity to meet the petroleum products needs of the country, there is need to celebrate such company", Muhammed added.
He expressed delight over the size of the project and the level of work that has gone in the construction of the refinery.
"The Dangote Refinery project is very impressive, very big. There is no project of this magnitude right now in this part of the world. We are delighted to see that the project is nearing completion and many things have been done."
He commended the Dangote Group for its plans to ensure that Nigerian engineers are trained to handle the operation of the refinery plant, which has been acclaimed to be the largest single train refinery in the world.
"We are most impressed by the numbers of Nigerians that we see within the site working at various sections of the plant. We are glad that Dangote is building this type of project in Nigeria, which is one of the largest in the world," he said.
Muhammed added that the members of the association are happy to see that Dangote Refinery will contribute significantly to energy security in Africa.
"We are also happy about the refinery's contribution to energy security in Africa. The refinery is also going to have positive impact on Nigeria's downstream oil and gas industry."
Speaking also at the event, the Technical Consultant to the President of Dangote Group, Engr. Babajide Soyode commended the chemical engineers for coming on a tour of the refinery.
According to Soyode, Dangote's refinery will help Nigeria meet and exceed its current demand for gasoline, diesel, jet fuel and kerosene, leaving ample product for export.
"This connotes significant positive economic impact on Nigeria and the West African region, transforming Nigeria from a net importer to exporter of refined petroleum products and curtailing significant foreign exchange outflows. "Additionally, the availability of excess fuel will also provide a catalyst for eliminating Nigeria's expensive fuel subsidy," he added.
Soyode said that the 650,000 barrels-per-day refinery would complement other major infrastructure investments that Dangote has planned at the strategically located Lekki Free Trade Zone in Lagos, including a port, gas processing facility, power plant, and petrochemical and Fertiliser complex. "When completed, this infrastructure complex will create a significant economy of scale for one of Africa's largest industrial conglomerates, supporting jobs in both Nigeria and other African countries", he added.
MARK KUCHER – The Master of Falsehoods
On October 6, 2020, NextGen Mining, a company with over 75 years of collective experience of prospecting, exploration and mining of precious metals in Nevada, entered into a Letter of Intent (JMX LOI) with JMX, LLC for the Jessie Project located in Nevada. The LOI expired on February 2, 2021. The Company has a lawsuit pending in the Second Judicial District Count of the State of Nevada and for the County of Washoe against JMX, LLC, Donn Gunn, Mark Kucher and Thomas Mancuso, former Managing Director for breach of contract and fiduciary duties relating to JMX LOI. The lawsuit is still ongoing as of August 2021.
FALSE STATEMENTS FROM MARK KUCHER DATED 2019. Taken from the prospectus: https://dlpresourcesinc.com/ management-directors/

Mark D. Kucher, Advisory Board
Mr. Kucher brings over 35 years of mining investment banking, company creation and shareholder wealth creation. He is currently the Managing Director and Chief Investment Officer of the Bank of Nevis International
https://www.pressreader.com/ canada/stockwatch-daily/ 20191016/282449940790318
Shell Summary for Oct. 15, 2019 – PressReader
https://www.pressreader.com
› canada › stockwatch-daily
16 Oct 2019 — The eighth shareholder of DLP is Mark Kucher. ..In February 2019, he became a managing partner of Bank of Nevis International, a bank …
So KUCHER became a managing partner in BONI in 2019? Is that possible? BONI was wholly owned by Bank of Nevis Limited then and there is no mention of a Mark Kucher in their financials for that year. So, did Kucher make a statement to the Toronto Stock Exchange (TSX) that he knew was not true and all because he wanted boost his corporate profile to benefit himself on the Board of DLP? The TSX should please tell us.
THE BAD MIND OF MARK KUCHER
NEVIS people beware there a waah wolf among yuh He's coming tuh tek everything. Yuh job yuh haad wuk an laba him wa lef yuh wid nuttin. Empty cupboard frustration an tears.
Dis elderly man who like di jink a likkle too much is among yuh suh beware. Bad mind, ongle fi himself. Always ongle fi himself. Kucha fos everyone else laas.
Mark Kucha dem kno him inna Nevada dem kno him inna Canada. Be careful Be careful him ave a lang history of legal cases an nearly all always bout funds breach of contract
He's fooling yuh him cyaa fool di people him run away from
Nevis people open yuh eyes St kitts people open yuh eyes!