Prophet Joshua Iginla Finally Divorced, Picks Prophetess As New Wife…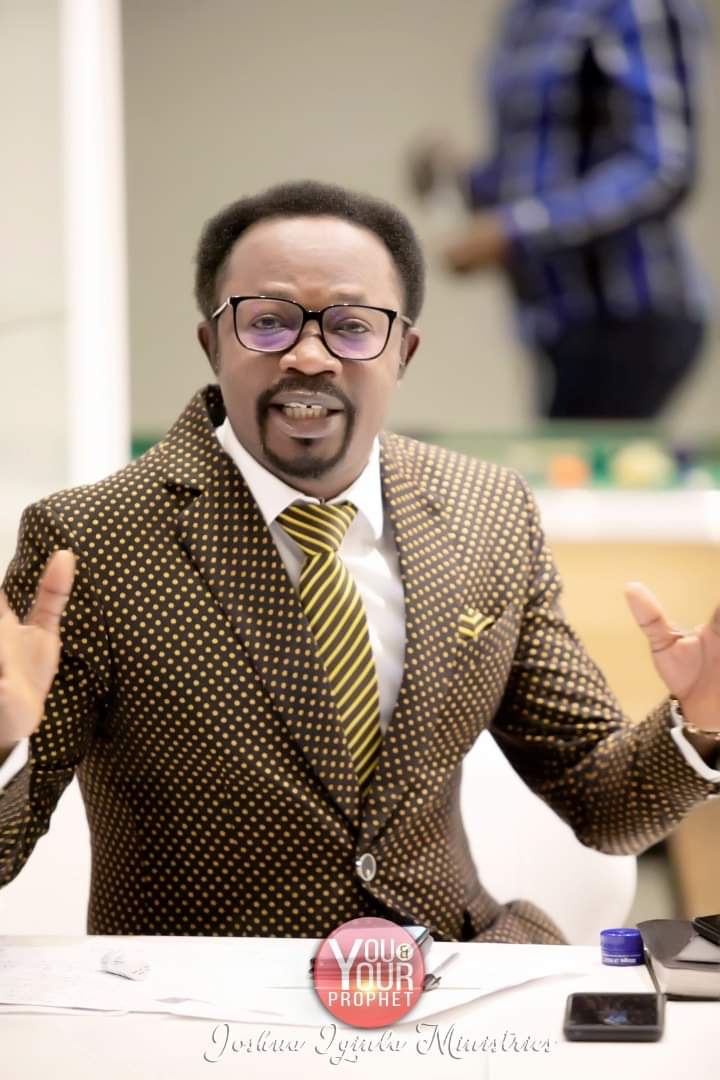 +Hearty Birthday Tribute To A Shining Man Of God
Of a truth, leading prophetic voice in this dispensation and senior pastor of Abuja-based Champions Royal Assembly, Bro. Joshua Iginla has remained an instrument in the hands of God to heal the brokenhearted and transform lives globally.
As the word of God has the ability to impact not only one's spirit and mind but also one's physical body, Bro. Iginla has always demonstrated how the power of God heals in significant ways. The servant of God, in his ministering element, practically inserts the word into people and it goes right into the mind and impacts every fibre of the body systems. At the end of the day, the mission gives people the opportunity to share testimonies.
At Champions Royal Assembly, people are witnesses to miracles God performs and has been performing through this humble clergy since its inception. The fast-spreading ministry, headquartered in an 80,000 seater capacity auditorium in Abuja,Nigeria has several branches across the world, while Iginla has ignited many dimensions of Christianity characterized by clear cut charity, signs, wonders and healing miracles, around the globe.
According to Bro. Iginla: "Our mandate is to wipe out tears, restore people to their destinies by the revelation of the word, manifestation of power and reality of the Holy Spirit, and put an end to affliction and to produce people of fire throughout the globe. The Bible is quite clear about the need for practical support for the needy and it is an unambiguous admonition of God to provide food, shelter and clothing for the sick, widows, children, the prisoners, the elderly and all those who are suffering," stated the Oracle of God in a chat with newsmen.
Born in May 21st, 1969, Bro. Iginla is not just blessed with the gift of firebrand preaching, and powers of Deliverance, healing and prophecy, his mega outreaches also serve as conduit through which vital services are provided to local communities. On the side,Iginla writes books, many that inspire god-like lifestyle and victory in all ramifications.
Meanwhile, looking at pastors of large congregations today, only a select few of them do tend to contribute hugely to a wide range of charities and community outreach efforts. Among this very few is Bro. Joshua Iginla. From the early Christianity to the modern age, genuine Christians have carried with them a beneficial concept of charity that has had, and continues to have, a substantial impact on humanity. Iginla is a perfect example of this tradition of old. It is always a moment of joy and fulfillment for members of his Champion Royal Assembly and even strangers, the less privileged including widows, widowers and vulnerable children when he blesses them during his regular charity scheme. Arguably, he is a rare breed who demonstrated God's love with practical demonstration.
In his usual manner, during his birthdays, the man of God used the opportunity of his birthday which falls in May, each year to further reach out to the less-endowed in the society.
The revered man of God, who has penchant for touching the lives of the needy, has reeled out gifts and cash running into billions. Bro. Iginla doles out money, houses and scholarships to the aged, helpless widows, the poor and orphans.
Most of the beneficiaries who belong to Muslim and Christian faith had tears in their eyes as they were touched by God through him. They, however, could not stop praying for Bro. Joshua Iginla. The televangelist revealed that being a Muslim did not mean they were evil and could not be assisted, hence, the reason he never discriminate in his philanthropic gestures.
Truth be told, as another May 21st roll by, it is worthy of note to admit that Iginla is a record breaker and unique person in many sense. Here are some unexpected facts about Joshua Iginla
Brother Joshua has presented a number of cars to celebrities and actors. For the first time it happened in 2015, he gave out 22 cars and the second time he presented 32 cars as a gesture of largesse;
Iginla gives Muslim acid victim, Jamila Yusuf, 10m , sponsors her surgery in 2016
He doles out over N23 million to 115 widows during his birthday in 2017
Also in Johannesburg, South Africa he gave several cars and millions to widwos and less privileged.
He awards Scholarship To A Girl Child, Gives Her A Cash Gift
He built a record-breaking world-class 80,000 seats auditorium in Abuja withing 13 months mad currently building same capacity in South Africa
Pastor Joshua Iginla donated N1 million Naira for the treatment of Nollywood star Elder Maya
He presented one more car to famous actor Solomon Akiyesi, and he also added N300, 000 to cover any cost.
The pastor has two television stations known as Champions Television that is broadcasted globally
In 2019, he acquired a multi-billion naira private jet for the propagation of the ministry.
Builds 80,000 seater auditorium in Abuja withing 13 months and is embarking on another cathedral in South Africa.
As a prophet, he predicted many political and social events, among them:
On March 9, 2014, the pastor predicted that Obasanjo would quit PDP
He accurately predicted about Buhari health issues.
The next prediction was about Boko Haram attacks in Cameroon
He predicted future World cup 2014 winner
After that, there was a prediction about the upcoming impeachment of Adamawa's State governor..
The pastor predicted bomb attack at INEC office and accidents with Boko Haram female bombers
There were also predictions about Ebola threat, and fire outbreaks in Lagos (2015).
Arguably one of the richest prophets globally with aquisation of private jets, mega parishes across the world and ultra modern buildings home and abroad, yet, he remains one of the most humble clergy who has chosen his resources to impact the less privileged and the needy. He has finally divorced his wife over infidelity and has moved on permanently with his new wife prophetess Stella whom we learnt has been a source of peace and happiness to him.
Meet Kazeem 'Kasnoi' Kuku, An Emerging Force in Real Estate Business in Nigeria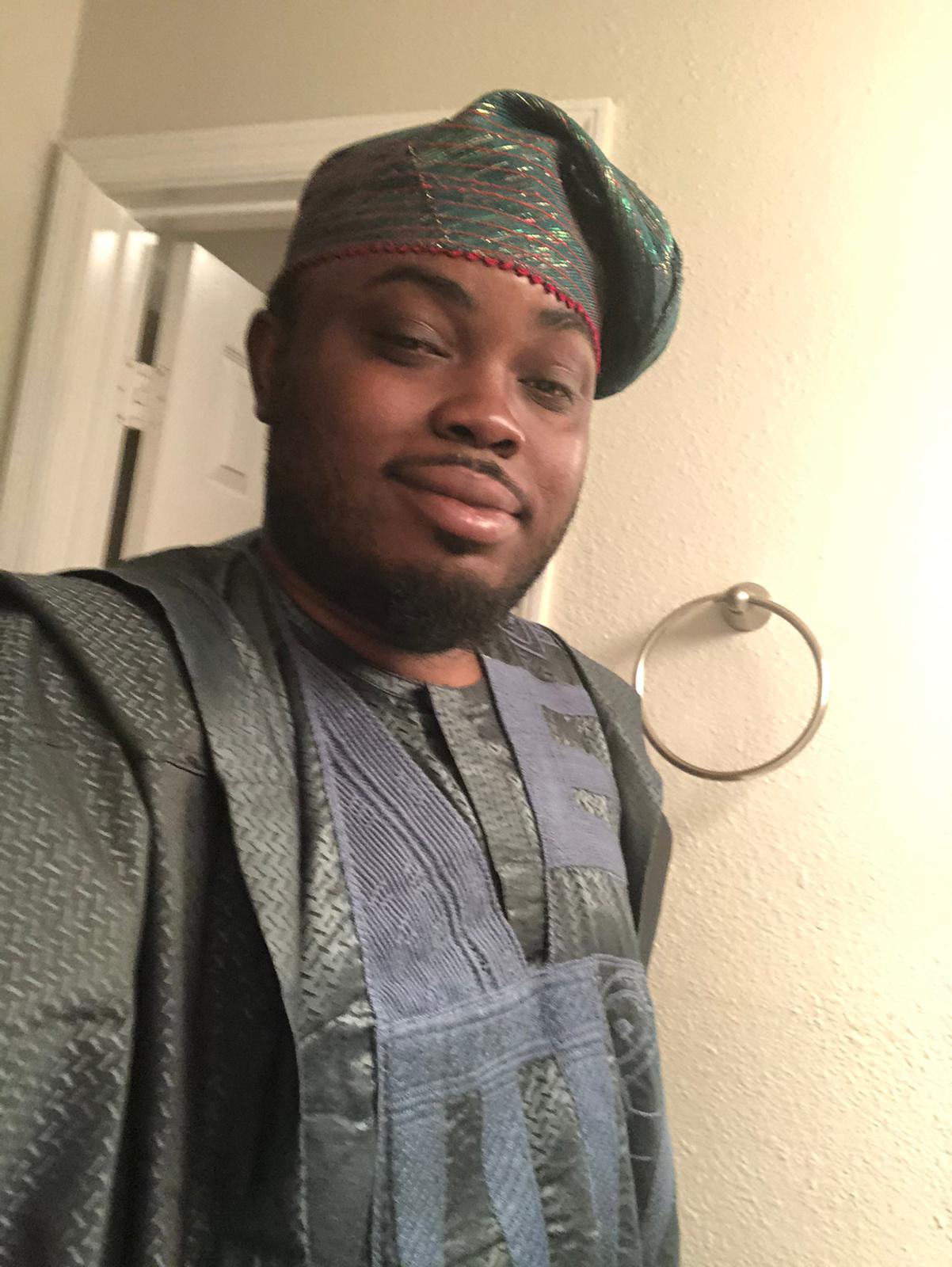 The real estate business in Nigeria has just received a boost with the emergence of Kasnoi Luxury Homes, positioned to change the face of property business most especially in Lagos, the business hub of Nigeria.
Owned by the young, shrewd businessman in his 30s, Kazeem Kuku, alumni of the famous Ijebu Ode Grammar School and Philosophy graduate of the Olabisi Onabanjo University, Ago-Iwoye, Kasnoi Luxury Homes was launched over 10 years back with branches in major cities of the country.
Kasnoi, as Kazeem is fondly addressed within the business circle, is a business player who knows his onions, very focused and determined, making him one of the emerging forces in the real estate sector in Nigeria.
Kasnoi Luxury Homes is into mega construction of all sorts of buildings, though it deals mainly in the construction of detached and semi-detached structures.
The construction firm recently won the attention of residents of Lekki with the successful construction of 15 blocks of tastefully furnished detached and semi-detached houses at the Lekki Lake Golf Resort, including others at Ogunfayo Lakowe, a stone throw from Amen Estate in Eti-Osa local government area of Lagos State.
Kazeem Kuku, a passionate young entrepreneur with many years of experience, is a strategist who has spent the better part of his career in business development, innovations, and strategy.
Born of the famous Kuku dynasty in Ijebu land, Ogun State, Kazeem, we learned, is planning to expand his business tentacles in Lagos State.
Though, a socialite and strong member of the budding social age-group otherwise known as Regberegbe in Ijebuland, Kasnoi cherishes a quiet lifestyle.
Untold Story Of How Customs Comptroller General's New Marriage Is In Trouble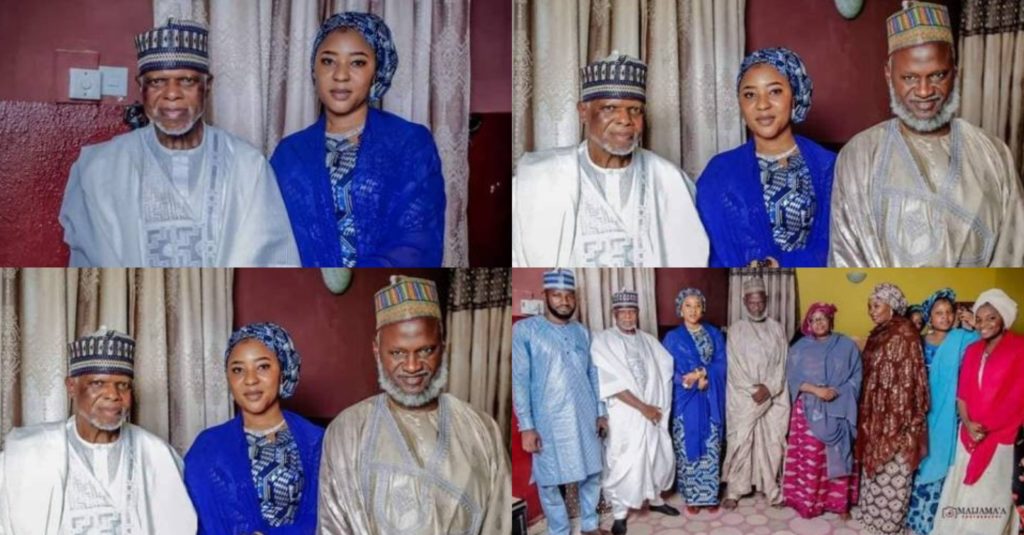 …As Wife's Ex-Boyfriend Demands N9Million
Controversy seems to be trailing the marriage between the Comptroller General of Customs, Col. Hammed Ali rtd and his beautiful wife, Zainab Abdullahi as her former boyfriend, Zubairu Dalhatu Malamai is demanding the sum of N9,081,207,45 being money spent on her while their relationship lasted.
A letter was written by Zubairu's lawyer, Sir I, I Wangida of Buba Partner and titled 'Letter of Demand of Our Client's Monies Giving As Loans, Investments and Other Materials Collected By You During Your Deceit, Mischievous Breach of Trust Relationship' dated 22nd May 2020, states that Zainab had a three- year relationship with Zubairu during which he spent the said money, hoping it would culminate into marriage
We gathered that prior to Zainab's marriage to the Customs boss, Zubairu had tried to pacify her to have a rethink about dumping him but this culminated into a quarrel and Zainab allegedly said she would refund all that was spent on her
'Be that as it may, we have our client's brief, that you have decided to pick another man for yourself as husband and while our client congratulate you in your new home, we have our client instruction to also disclose his displeasure over your reaction few days before your new marriage by taking an unnecessary fight with him thereby insulting him and calling him all kinds of names and your claims that he calculates all you have collected from him as loans, investment and trips ticket, so you can pay him as you are no longer interested in the affairs'
Zubairu further demanded the sum of N9,081,207,45 and listed how the money was expended on flight tickets to South Africa, Dubai, the United States of America, and United Kingdom.
The letter states 'the sum of N9,081,207,45 only being the sum spent on travels tickets for KSA on the 20th of March to 5th April 2018, UAE on 17th Feb to 27th Feb 2019, etc'
'N1.5million loan for your investment, N200, 000 only paid for you on behalf of Dan Sanyawa, N450,00 for clothing business in the US, N280,000 for sho rent at Hanefa Plaza, Court Road, N350,000 given to your father, N350,000 house rent refund, N350,000 for your China trip, N500,000 you collected for your car purchase, N250,000 for chinchy investment, N1,763,000.00 for LEFE clothes and some other items'
To authenticate the source of the letter, we spoke to Zubairu's lawyer, Sir I, I Wangida's lawyer on phone, he confirmed writing the letter and added that the matter will soon be charged to court.
we also contacted Joseph Attah, Public Relations Officer of the Nigeria Customs Services, who said Hajia Zainab 's lawyer would reply to the letter sent by her former boyfriend.
PDP Will Bounce Back In Edo, Says Imasuangbon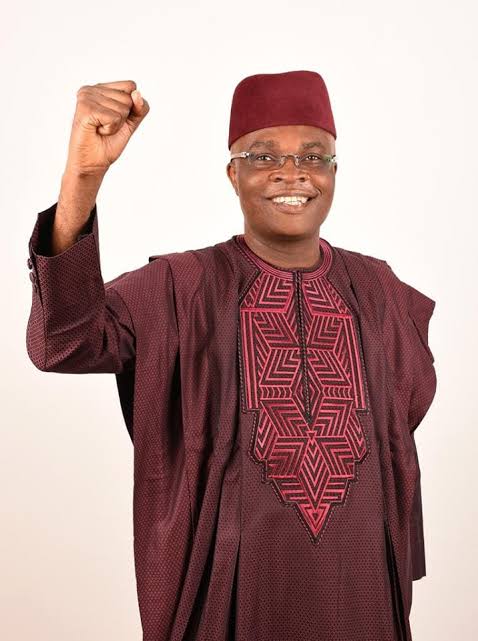 Governorship aspirant of the Peoples Democratic Party, Barr. Kenneth Imasuangbon, has boasted that he would lead the party to bounce back to governance in Edo State.
Imasuangbon, popularly known as 'Rice Man' said he knew the strategy to defeat whomever the ruling All Progressives Congress project as its candidate.
Speaking after submitting his nomination form, Imasuangbon thanked Edo youths, traders and artisans for mobilising N10m for the purchase of the form.
Imasuangbon said he would not forget their sacrifices after electoral victory.
He also tasked leaders of the PDP to ensure the party primaries are free and fair.
His words, "Today signifies the beginning of the march towards taking over Osadebey avenue in Edo State. I assure you that the days of the APC are numbered in Edo.
"The PDP is winning the election and that can only be done if I win the primaries. There is nothing to worry about that. Edo people know me and what I can do.
"My appeal is for the PDP leadership to be fair and firm. We will not allow past experiences to reoccur. What I demand is a free and fair primaries".
We are here on behalf of the Rice Man to submit his nomination form purchased for him by the artisan, market women and the common men in Edo state who trust in his ability to govern the state well with genuine development and move the state out of poverty"
This is a journey we have been on since the last fifteen years and I see this as the best opportunity for us to rescue the state from the misrule of the APC that have failed the people and I believe strongly that with the people by my side and the grace of God, we shall succeed.