President Buhari Needs Four More Years to Finish his Task – Awwal Garba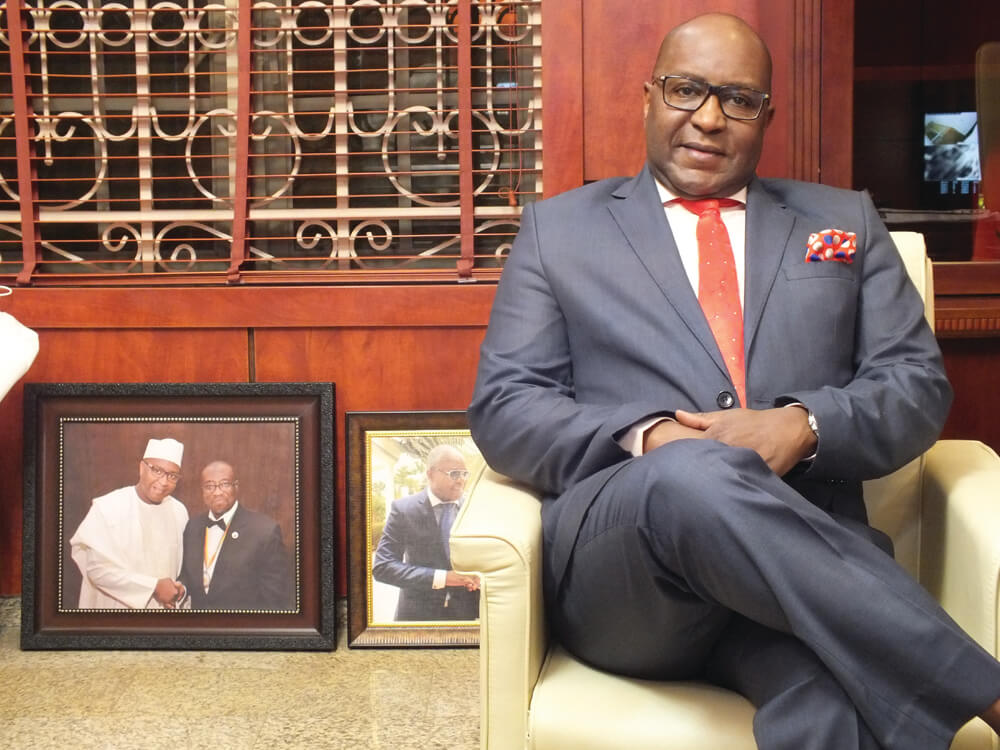 Awwal Garba A. D. is a Nigerian and British trained Economist of a rare breed. He attended the Bayero University Kano, Nigeria and the City University, London, United Kingdom, from which institutions he meritoriously obtained his first and second university degrees.
Awwal is a major player in the global oil and gas sector. With a particular interest in Nigeria, he has developed a proclivity for discovering untapped resources within the sector and has over the years, successfully built his chain of business interests under the Magma Group, nationally and globally.
He is also the Deputy Chairman, APC Progressives Network and Chairman, Game Changers Media.
In this interview, while advising politicians to stop politics of money and vote –buying as 2019 elections approach, Awwal Garba also bares his mind on the APC Government, the political terrain, as well as other sundry issues.
Excerpts:
You are an economist into oil and gas operations, what informed your foray into the terrain?
Apart from the motive of making money, I have an affinity with the oil and gas sector of the economy; I look at there as where I belong, although I come from a family where the stock in trade was commodity. My father was an importer and exporter of commodity products.
I was motivated into the sector by the desire to make a change, especially in the upstream sector of the industry where it is believed that it is only the oyibos (foreigners) that hold sway therein.
Of course also in that direction would be the desire to contribute one's quota to the national economy, in terms of creating jobs, which of course would help in giving the youths a sense of worth and direction.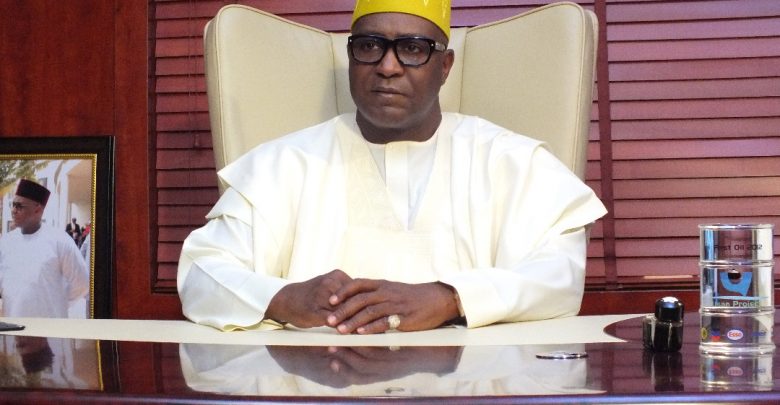 ba
Tell us about the APC Progressives Network, which you chair
The network has an endorsement from the All Progressives Congress to promote the president and contribute with ideas. Of course, you would agree that in campaigning you need ideas. Politics is all about people, followers; people who can bring in value. In the same vein, the network tries to reach the grassroots and places the party has not touched, bringing in more value.
.
What are your plans for 2019 elections?
It is to ensure that there are free and fair elections. We want to make sure about that because we know that if the elections are free and fair, President Buhari will continue in office. He'll win the election.
Does he deserve a second term and why?
Yes, he deserves a second term. First of all, we need a leader who is clean because when the head is clean, the middle and bottom will also be because they would be put in a position where they are wary. But if the top is rotten, then it is corruption galore. We need a leader like Buhari whom money does not mean anything to. A president who is so humble, he can even stand with cows. He is simple, not extravagant, qualities he has officially demonstrated which can be widely attested to. I believe that with him coming back, God sparing his life, he will achieve a lot.
Do you have any political ambition?
No. I am more on the kingmaker's side.
Why?
Because I enjoy what I do and I believe that political adventure would not allow me the concentration I need on my business operations. I would not be able to achieve set goals by not being on top of them. Besides, no other office really excites me. Being a president of Nigeria would not excite me. I am missing nothing in life. I love the freedom I have. I can drive myself and travel when I want to, jump on a plane without the glare associated with a president's office, without the entourage and all the protocol.
As Deputy Chairman of Game Changers Media, what is its unique selling point?
The Game Changer was established to highlight the differences and show that the Muhammadu Buhari administration continues to change the whole game; from Agriculture, Corruption to Healthcare and very importantly, to unite Nigerians and give them a sense of belonging, while stoking the embers of patriotism.
If you go to Ghana today, you will be shocked to realise the level of their patriotism. A taxi driver always has the Ghanaian flag in his cab as every household, like it was in America perhaps before the Trump era when American schools taught American history, the need to be patriotic and love for country. So patriotism is very important. Game Changer is here to bring awareness about patriotism.
Being such a busy person, do you find time to wind down?
When I was in my 20's, I used to be a gym fanatic and could not do without the gym. I also played polo. The pressure of work increased with growth and time for things like that shrank. So whatever time I can squeeze out now for personal issues, I spend it with my wife and two children. We take the children to game parks when they are on holidays and try to have a feel of their minds by coming down to their level and appreciating them.
What is your advice to politicians as we await the 2019 elections?
We should stop the politics of money and vote-buying. We should allow Nigerians to vote for candidates of their choice without influencing them. It is a disgrace to buy one's way into a public office. When that happens, you look at yourself as a businessman and begin to fashion out ways to recoup spent money. This is what has been happening for ages. Only a person voted in by merit would think of improving the lives of the people.
I AM A VICTIM OF HARASSMENT IN THE MODELING INDUSTRY – EMIIFE JADESOLA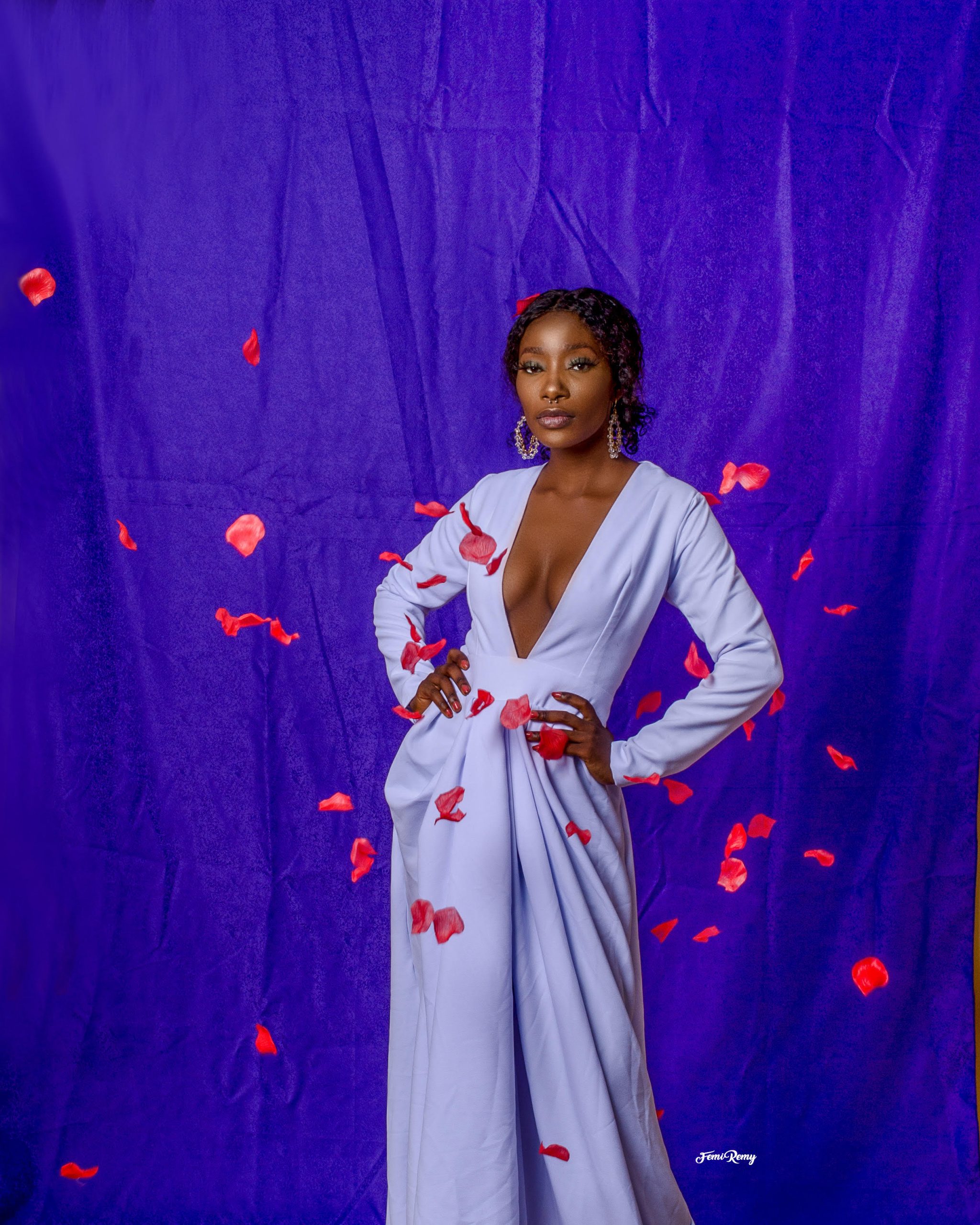 Welcome to our series of Supermodel Interview. We are happy to have Ibadan based Emiife Jadesola Oshibote with us. Emiife is the 1st Runner Up of 2019/2020 Miss Akesan Pageant and also runs a Model Academy in Ibadan the Oyo state capital. It is our pleasure to have her to share with us her experience of competing in Miss Akesan and the modeling industry challenges.
What does it mean to you to be a Supermodel?
Well, being a supermodel to me, means a successful model what do I mean by successful like someone who is both internationally and locally recognized and gets a high pay in the industry.
What inspired you to compete for your first-ever Model contest, and how was your performance?
You see, there is this thing in me that always tells me Emiife you can do it .one beautiful thing about me is that I'm not shy I can face anyone and express myself. So that's the confidence that inspired me. And I have always wanted to be a beauty queen, not just a fashion model.
Going back to my performance it will always be a lifetime experience because I was so anxious that I got sick a day to the grand finale. The convener said Emiife will you go home I was like hahaha its not possible ma I will be fine and I was fine.
How do you feel being a runner up, and did you win anything?
I didn't feel too bad being a runner up rather being the winner because that was my first attempt. Yes I was the Miss Ojuloge Nigeria personality 2018/2019
How has been a Model helped your life?
Been a model has helped me a lot, I'm more patient than before my professionalisms have increased and it has helped me in my daily activities too like the way I attend to issues and all.
What are your major challenges in the industry?
The industry is hot there's high competition in our industry and it seems to be affecting me because what you want to get as a paid job many models will do it for free because they think being a model is just by pictures. Some won't even like you because you have a manager. Some brands prefer a freelance model.
What will you call your most achieved experience since you started?
Well, my first pageant that's Miss Ojuloge Nigeria taught me a lot and it stands as a stepping stone for me.
Do you think of exiting the industry for anything else?
No.
Will still be in the industry for as long as I live.
If you were not a model, what would you have been doing now?
An OAP, I have always wanted to be An on Air personality I love to talk and make an impact.
When you just started, how were you seen by people?
Laughs!
People were calling me an unserious person some even said I'm gallivanting around whenever I go for Photoshoot.
Can you grace a magazine cover with your nude shoot?
Yes. But it will be a top magazine and it's sure going to worth it.
Have you done any nude shoot before, and what do you feel about it?
Yes. Though many people were against it to me I see my nude as an Art.
What are your most recent activities in the industry?
Recently I registered a model Academy where I will be training aspiring models to give them the opportunity to be engaged in a bigger agency. Also, I have a YouTube channel (Emiife's TV) where I talk about modeling as a career and get to invite models to share with us their experiences.
Do you think you are meeting up with your desired achievement in Ibadan?
Not really but I still prefer working here
Because I was in Lagos before, and I wasn't discovered even after Several Model casting calls.
What do you like most about your body?
I'm wonderfully made by God. I love everything about my body. I am a spec, I have everything it takes to compete with anyone and make a difference in the industry.
What part of your body is your most cherished?
I cherish every bit of my body. Most especially my eyes and my moderately positioned boobs.
Where do you see yourself in the next 5 years?
Being a successful Person/model. Doing great in the industry, and more importantly seen as a role model to aspiring models.
Who is your inspiration in the modeling industry locally and internationally?
Well before I started modeling there's no one but as time goes by I found
@winnieharlow  @kokobykhloe
How long will it take you to prepare for a shoot?
Preparing for a shoot is like a normal thing for me, it doesn't take me time.
What is your view on harassment in the industry? Have you been harassed before?
Harassment in the industry is way too alarming because there's no one safe here both the brand managers, agency owners, co-models, etc they will tell you if you don't do this there's no way you can get a job.
Yes.
I have been harassed before and I didn't let that kill my dreams of becoming the best out of all .it's now a trauma. This made me who I am today. I am Strong, bold and I don't take nonsense.
IG:               i_am_emiife
Twitter:     emiife
Youtube:   Emiife's tv
Facebook: E Mi Ife
Snapchat: emiife14 
SUNDAY ADEBAYO
Yoruba is A Very Difficult Race, Affected By Ego – Oba Fredrick Akinruntan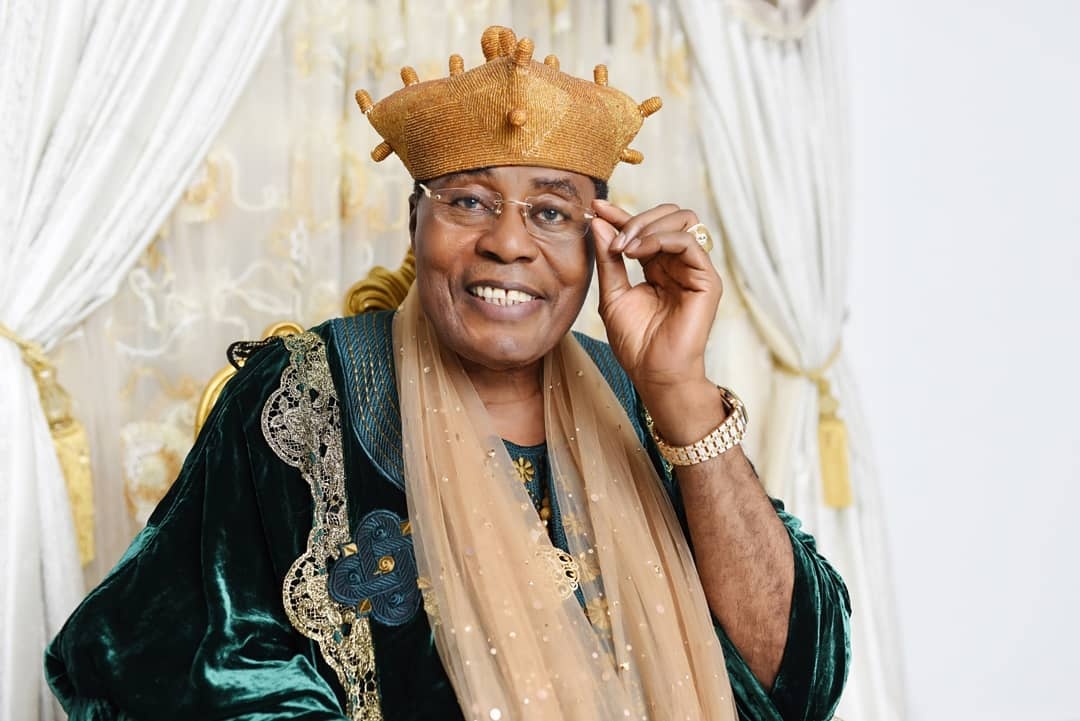 Oba Dr. Fredrick Obateru Akinruntan is the traditional ruler of Ugbo Kingdom, an ancient riverine town in Ilaje Local Government, Ondo State, southwestern Nigeria.
Rated by a financial magazine, Forbes, as the richest monarch in Nigeria and second richest on the African soil. With a net-worth and conglomerate spanning into billions of dollars, Olugbo has his hands litters across many pies of business littered across the world with choice properties at highbrow areas across the world.
Oba Akinruntan is currently the Chairman of the Ondo State Council of Obas, the Chairman of Yoruba Obas Conflicts Resolution Council. He also shoulders an academic title as the Chancellor, Olusegun Agagu University of Science & Technology, Okitipupa, Ondo State.
The reputable philanthropist blessed with a large heart of Gold is also a recipient of National Honours, Commander of the Order of Niger (CON).
In this interview, the Okoro Ajiga 1, Paramount Ruler, and Prescribed Authority of Ugboland, revealed some mind-blowing information affecting the Yoruba race. He addressed other salient issues by setting the records straight, correcting distorted history connecting Ile-Ife and Ugbo…
Enjoy…
What's the position of Ugbo in Yoruba connectivity?
Oba Akinruntan: The position of Ugbo in Yoruba connectivity still remains what it is. It is a historical fact that cannot be affected by the passage of time or circumstances. Nobody can change it! I am the first, the oldest throne in Yoruba Land. The position of Ugbo in Yoruba history cannot be contradicted by anybody. Nobody can say no to that sacrosanct position of Ugbo in Yoruba oral or written history because it is there for all to see. A lot of people are grumbling and murmuring; I see them as cowards. They are very cowardly and are not even coherent in their stuttering cowardly counterclaims that to all intent and purpose stand logic on its head because my father, Oranfe is the progenitor of Yoruba Land. Oranfe, a half man , half spirit being is the father of Obamakin who is my ancestral father and whose dynasty founded Ile Ife and he reigned as the aboriginal Paramount ruler of Ile Ife. Ife was known at that time as Ugbomokun; So I am claiming it as the owner of Ile Ife and that claim I lay claim to is not just narratively pure but historically correct! I am still claiming it up till tomorrow.
Who exactly is Obamakin Osangan gan?
Oba Akinruntan: Osangangan Obamakin is the son of Oranfe. They are the owner of Ile-Ife. His father , Oranfe is the owner of Ife; Obamakin is the owner of Ife, thus, myself, I am the owner of Ife. We are still claiming it up till tomorrow! That's the fact! Let me tell you one thing: in Ife today, if they want to get anything from god, they will say, " haa baba mi Oranfe, Iwo loni Ile Ife, Joo je ki ohun ti mo n wa temi lowo…( My father Oranfe, you are our progenitor; let our heart desires be granted!) That's how they pray up till today. They won't mention the name of any particular Oba, but they always remember the name of their forefather , Oranfe. That's it!
In your book " A history of the oldest throne in Yoruba Land" which you published in 2016, you talked about pre dynastic struggles that existed in the time line of Yoruba history. Can you shed more light on that?

Oba Akinruntan: Now in Ife, we are the owners of that place . We have 16 communities in Ile Ife. A lot of scholars testified to the existence of these sixteen communities and acknowledged them in their scholarly work. A Professor of the Obafemi Awolowo University, Ile Ife, Prof. Wande Abimbola acknowledged it that the Olugbo and his ancestors are the owners of Ife. He also said before we left Ife, nobody asked us to leave. We left on our own volition. He noted that Olugbo left Ife to his new place on his own free will. Part of the evidence we have to show the whole world is the fact that we are the husband of Moremi Ajasoro. She is our wife. You can see that we have it here to show the whole world. You see, the fact is there, nobody can contradict it. Look at my book since 2016, nobody has been able to fault or contradict it till date. So , what are we saying? Historical fact speaks for themselves. Not only that book, OAU, Ile Ife acknowledged this fact too in their 'Odu: a journal of West African Studies – New series No 46'. If my book is not authentic they won't acknowledge my historical view point; you know OAU for that. So anybody can say anything they like but they can't confront me because I gaurd my loins with the truth, fact, incontrovertible fact of history of the significance of Ugbo in Yoruba historical relevance.
You are the Chairman of Peace and conflict resolution council among Yoruba royal fathers. What can you say about unity among Yoruba Obas?

Oba Akinruntan: Very good! Brilliant question! Yes, we have been doing that, trying to reconcile Yoruba royal fathers in order to foster unity amongst us. Don't forget Yoruba is a difficult race. Let me be sincere to you and to myself, Yoruba is really a very difficult race. There is one thing we call egoism; that's the major problem affecting us. Some of the conflict issues we have among the royal fathers boil down to egoism and complex. To make the matter worse, a lot of people without the royal blue blood assume the royal stool. So we have challenges curbing and reining in egoistic proclivities and tendencies. In those days before you can become an Oba, you must not be a south paw, you must not be bald headed or hunch backed; if your father is still alive, you can't assume the royal stool. It wasn't possible in ancient Yoruba Land! You are getting me? If you are nine fingered or nine toed, meaning you are not complete, you can't become an Oba. If you are a stammerer or you are a twin, you can't be an Oba. If you are a female or child of a female kindred to the throne, you can't be an Oba. The problem we face now is that our tradition has been bastardised , a lot of the things we held dear in our culture had been watered down and have become severely tinkered with and adulterated . My dear brother, those are the kind of challenges we are facing that we are taking our time to correct. The second one is if there is conflict between two royal fathers , we try to settle it amicably between them and we settle a lot of cases. One thing is I don't do any of these things for anyone to praise me. I can call my colleague royal father who has an issue with another and try to settle the issue and no one else needs to know.
Let's talk about Ode Ugbo, your kingdom. How far have you developed this great land of your great ancestors?
Oba Akinruntan: Beautiful question! You see, I am not trying to be boastful, but the truth be told, this palace is one of the best in the world. I have 25 bedrooms and 14 palatial living rooms in this sprawling palace. If the United States of America' s President visits, he will be conveniently hosted in this palace; I think that's worthwhile enough! This monument wasn't here until I ascended the throne of my fathers in 2009. I have changed a lot of things and given this kingdom a facelift. I have restructured the architecture of this terrain. The new things you can see around are the things I changed when I became the Olugbo. Of course, I have empowered my people who are fishermen with modern boats ; I have offered innumerable scholarships to our young ones from secondary school to university level, among other notable things I have done to contribute to the well being of my people. Opposite my palace here, we are planning to build one of the best hospitals in Nigeria . It's in the pipeline and it's coming up very soon. I am a private individual, but in my capacity, I have contributed a lot to this land. Before I ascended this throne, Ugbo was a no go area for so many people because of the fear of communal insecurity and threat to life. All that have stopped now! When I came, I told them anyone who tries nonsense, constitutes nuisance or dares to turn my kingdom to a canvas of blood where people are killed would be summarily dealt with and would wind up in jail. I told them all the wanton killing must stop; anyone who tries it is going to jail. And all the insecurity to life stopped! I am glad to say that peace , once alien to Ugbo, has returned to the land since I assumed the throne in 2009. I thank God for that. I have sent all the criminal elements bolting out of Ugbo and my people are enjoying peace and tranquility. I am a peacemaker in the mould of Henry Kissinger of the US White House way back whose name was synonymous to peace in the White House.
Kabiesi, do you think your tenants, the oil companies have done enough for the oil rich Ilaje nation?

Oba Akinruntan: No! They haven't. They always promise to do this and that ; I haven't seen them do anything except for the promises. I am going to 11 years on the throne now, all they have been doing is promises, promises and promises.
How far have you been able to cope with life as a royal father?

Oba Akinruntan: Well, I am enjoying it. I am on the throne of my forefathers, so it's for me a great pleasure . Before I became the Olugbo, I have been a successful business man by all standard. So, I have been a moderately excellent dresser all the way. Now that I am an imperial royal father, I am always in tune with royal fad and fashion , always very careful with what I wear because I always make statement with my outfit: my cloth, my shoe, my crown, my royal staff, even my car , they always rhyme. I am very stylish person with my royal Vogue and this has come a long way. I could remember vividly as a business man , I went to the US in 2007; I was invited by President Bill Clinton to the White House for an award. I could still recall my dapper blazers and all. I bought my outfit at Rosiny in London. The shoe I wore too, I bought the pair at Rosiny also in London. My tie alone was fifty thousand pounds ! So , when they saw me, they marveled at my dress sense. After the whole event and the photo opp' and we had shaken hands, Bill Clinton told me I am an admirable man, an outstanding Nigerian with an admirable sense of dressing. I asked him there and then , Mr. President, how did you single me out of so many business elite corp in Nigeria for the honor and award? Bill said they profiled me and my business concern and concluded I have made an impact in my business life deserving of mention and global recognition. He said, how many Nigerians can give account of their grass to grace rise in the business world in my country? Only a few! He said my background and integrity accounted for the honor the White House has bestowed on me. If you look at my profile, I put it there that I started my oil business from bottle to gallon, to Jerry can, to drum , to dispensing pump before I could have a fueling station. That is my grass to grace story. America wants to know how you started your business, so, my profile really impressed them. My background is transparent and my business is transparent as well, strong enough to pass the test of integrity and due process. So, all along I have been taken things in my stride and I have been enjoying every bit of it. I have coped well so far and I have no course to regret my decision to occupy the stool of Olugbo.
What is responsible for your daring courage?

Oba Akinruntan: (smiles) . You see my courage is the function of my mindset. A clear conscience doesn't fear accusation. I am always daring because I have nothing to fear. It's God who has given me a lion heart oo!You don't dare he whom God himself has specially made and not regret it! Yet, I don't have or use anything ; it's God!
What do you have to tell people about Coronavirus pandemic ravaging the country?

Oba Akinruntan: Well thank you for that. Coronavirus is real! Coronavirus is real; coronavirus is real. Our people are encouraged to please note that this virus is a novel virus which cure has not been found and it kills within days. I want to appeal to my people in Ilaje, Ondo state and Nigeria to adhere to all the COVID 19 safety protocols as prescribed by the covid 19 Presidential Task Force. Watch your hands regularly, use hand sanitizer, wear your face masks if you are going out and if it's not essential, stay indoor! I want to thank our Governor, Oluwarotimi Akeredolu for his sustained campaign for safety across Ondo state concerning the deadly coronavirus. The Governor is concerned about our safety, so each person should please take responsibility for a healthy living so that we all can survive the pestilence.
How about palliatives. Have you thought of giving your people palliatives ?

Oba Akinruntan: Most definitely , yes. I was the first in this country to give palliatives to my people. I gave them food items and money and it cut across the kingdom. I told you earlier that the well being of my people is my concern. I have given them palliatives and I will still give them again and again until this covid 19 challenge clears off. Ondo state government in the able leadership of our Governor, Oluwarotimi Akeredolu (SAN) had also presented Ondo state people with palliatives. I thank him for that too.
Finally Your Imperial Majesty, your advice to your people?

Oba Akinruntan: thank you very much. I preach peace among the people of Ode Ugbo. Without peace there can't be development. I preach contentment because when people are not contented with what they have, their activities brew trouble and unrest. I preach love among my people. Let's love ourselves so that together we can work for the growth of our kingdom.
I want to tell my people to be patient with the Ondo state government because Gov. Akeredolu meant well for us. He has promised us the Deep sea project; he has promised us Ugbo / Ilaje free trade zone. If we have these two alone, even me, I don't have to go to Lagos again. That's why we all need to support Governor Oluwarotimi Akeredolu's second term bid because he is a man of his words.
I want to appeal to our youths to run away from crime. They should not do "Yahoo yahoo" because it doesn't last. Our young ones who are ladies should not go into prostitution. It's not a way of life.
And above all, let's all us learn how to trust God because He knows what is best for us.
UBA Rewards 100 customers with N100,000 amid COVID 19 Meltdown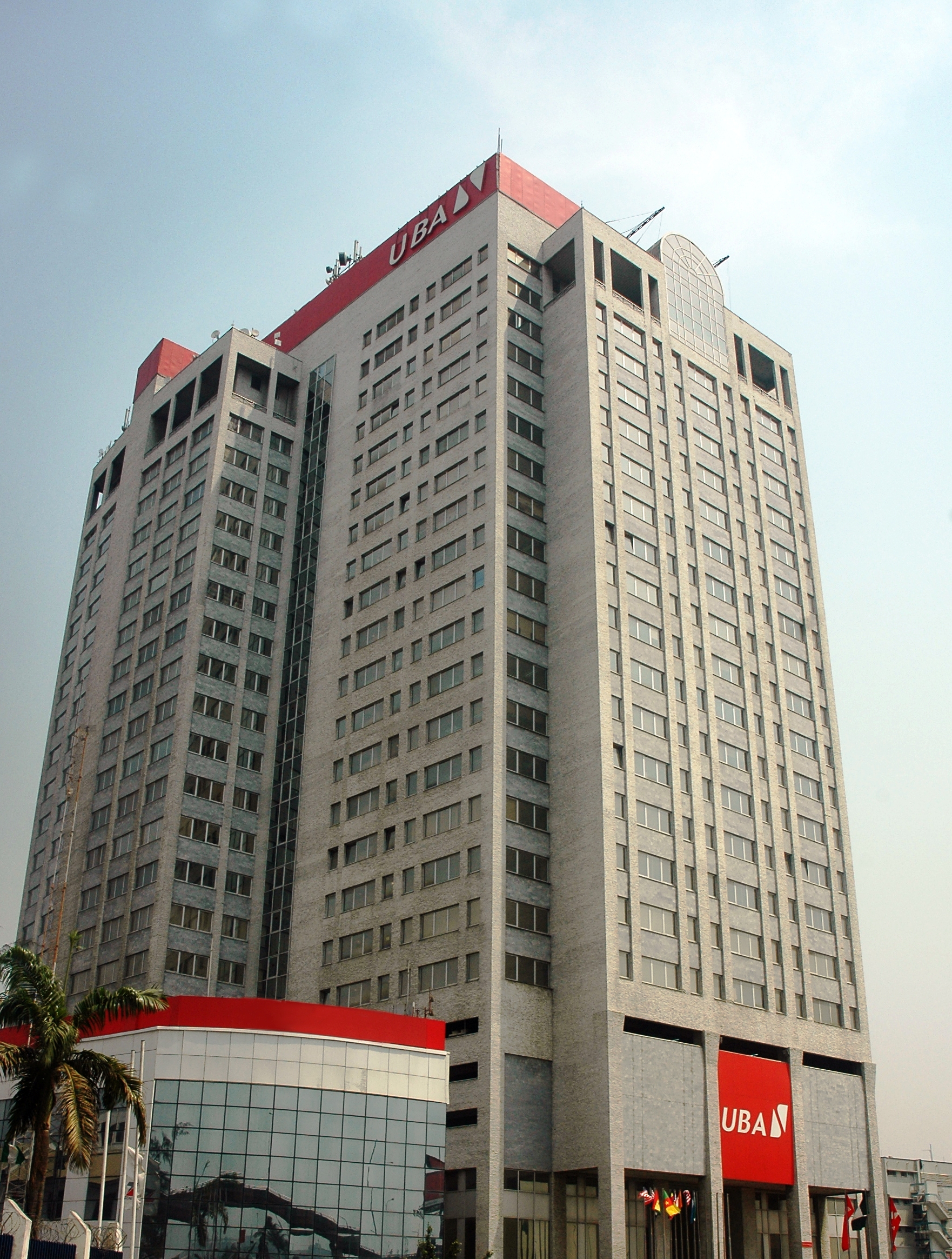 UBA Gives customers reason to Cheer ….100 customers rewarded with N100,000 Each
Pan African Financial institution, United Bank for Africa (UBA) Plc has again given its loyal customers reason to cheer as it rewarded 100 loyal customers with N100,000 each in the UBA Bumper account draw.
The draw, which took place at the UBA Head office on Tuesday, was held via the Facebook platform in strict compliance with social distancing rules as directed by the Federal and Lagos State Government where 100 more customers emerged winners through a transparent draw.
When contacted, the customers who emerged winners of the draw agreed that the total reward of N10m is timely and would be very useful in assisting them especially in the face of the Coronavirus Pandemic currently ravaging the world with attendant effect on incomes of individuals.
UBA's Group Head, Consumer and Retail Banking, Jude Anele, spoke about the bank's excitement to be able to put smiles on the faces of as much as 100 customers at this critical time when livelihoods and lives are being threatened by the Covid-19 pandemic.
"These are difficult times indeed with little to cheer about because people are going through trying times. However, for us in UBA, we want our customers to know that we are in these together, that is why we have taken it upon ourselves to reward those that have kept our business going with their loyalty. With this reward, we want to encourage them to stay happy and safe even as they continue to aim for their dream regardless of the present challenges," Anele said
Anele noted that, the bumper draw is also in line with the bank's mission of creating superior value for its stakeholders while encouraging saving cultures among Nigerians, adding that "We have in recent times deepened our focus on the most important aspect of our business – the customers we serve. Hence, our huge investment in technology to make banking easier and seamless across all our product channels and that is why we most recently introduced new offerings such as this Bumper Account, with our customer in mind as it is expected to deliver improved value to them.
Explaining the modalities for the draw, Anele said that all new and existing customers need do to qualify for the draw is to ensure that they have a minimum deposit of N5,000 in their UBA Bumper Account. "Current UBA customers are to dial *919*20*1# to migrate to the UBA Bumper Account whilst potential customers should dial *919*20# if interested in opening a UBA Bumper Account," he added.
​​​​​​​In the first draw which was held live during the official launch in Lagos, a total of 100 customers emerged winners as the Bumper to Bumper Crooner, Wande Coal serenaded guests with his famous hit songs to the delight of all present.
The Group Head Marketing & Customer Experience, Michelle Nwoga, explained that the Bumper account was created specifically with the customer in mind, adding that UBA truly puts its customers first and will stop at nothing to ensure they have the right solutions to support their needs. "We are committed to delivering exceptional service and will always seek to excite our customers at every interaction. We back our words with action and that is why a total of 100 customers emerged winners at the last draw which also took place here," she said.
She added that a monthly shopping allowance of N100,000 for a year is also up for grabs. "No fewer than 5 account holders will get a whopping N2 million each across all participating regions every quarter. This account is open to both existing and new customers of the bank who save a minimum of N5,000," Nwoga added.
Mafulul Emmanuel King, one of the winners who was called on the phone, could not hide his joy when he was announced as one of the winners. "I am still very amazed. I never knew I could get lucky and win. All my life, I have never won anything like this, and I am very happy that I won this time. What a time to get lucky than now when this Corona Pandemic has affected my business severely. You cant imagine how relieved and delighted I am. God bless you guys, thank you so much UBA," he said.
​​​​​​​Another winner, Bello Aishat, who could not also believe it when her name was contacted screamed for joy, saying "you don't know what this means to me at this very difficult time! This bank keeps touching and supporting lives. The same way they supported both the federal and state governments and some African countries with a whooping N5billion. I am convinced UBA truly cares and I am proud to bank with UBA. Thank you so much, you have touched me beyond words at a trying time," she concluded.