Popular Lagos Family Battles Wema Bank Over Illegal Use Of Property….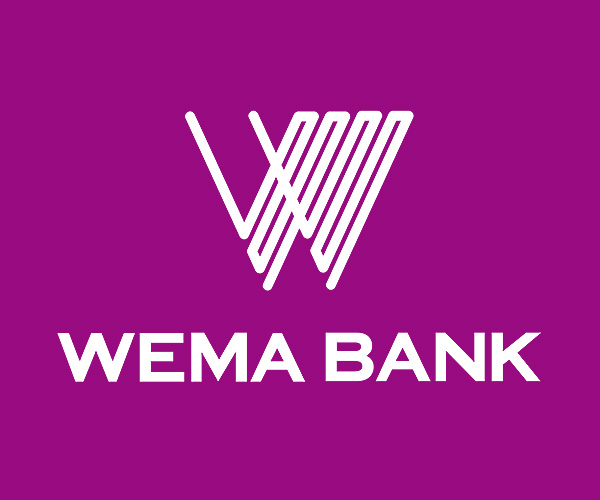 Bolade, a popular Oshodi-based Lagos family and owners of Bolade House, located in Oshodi, Lagos State have dragged Wema Bank Plc to court for using their property without paying for it.
According to a report, the bank continues to occupy the property despite an ejection notice served on it by the family, as the management of the financial institution flagrantly refused to vacate the premises.
Document spotted by our correspondent revealed that the family leased the property to Wema Bank in 1995 for 25 years, an agreement which expired on April 30, 2020.
However, when the lease expired, the bank was said to have pleaded for time to relocate, causing the bank a three-year tenancy, which was said to have run from May 1, 2020, and expired on April 30, 2023, at a rate of N6m per annum.
Interestingly, when the new short term agreement expired, the family's lawyer and the bank re-entered another round of negotiation, leading to a five-year tenancy rent of N8m per annum, which was later rejected by the family, who believed the property was worth more than the money the bank intended to pay.
According to the head of the family, Madam Helen Kupoluyi, they could not accept the offer because the apartment was valued at over N50m by a property valuer the family employed.
Kupoluyi said, "When the bank leased out the middle floor and was collecting rent on it without our consent, we never complained. We told them to employ their valuation of the building to get an appropriate rent for the building, but they refused. We charged them in court, but they refused to show up. We want them out of our building premises."
On his part, the lawyer for the family, Abraham Adeoye, said, "We wrote a letter to Wema Bank, putting further negotiations on hold until a valuation is conducted. They refused.
"They insisted the rent be the N8m agreed to with the solicitors when no agreement had been signed. The family further reached out to Wema Bank and proposed that a joint valuation be carried out by a team of valuers from the bank and the family; they refused.
"We have not signed any tenancy agreement with Wema Bank, and no money was ever received from Wema Bank. As such, Wema Bank has been occupying the property free of charge since April 30, 2023, when its tenancy expired."
Reacting to the allegation, spokesperson for the bank, Mabel Adeteye, said the feedback from the legal team was that the information provided by the family was incorrect.
"The information was completely wrong and false. All the information shared with you is wrong. We didn't receive any letters to that effect. I don't know what the motive is for the people; I know there is a conversation around the property.
"We had agreed on a certain amount for renewal, and the next thing they were waiting for from the family was for them to send a bank account number for payment. If they said they had gone to court, why not wait for the court to hear the two parties? Let them put their demands on a document; the bank can then look at it and respond."
FCTA uncovers illegal oil refining warehouse in Abuja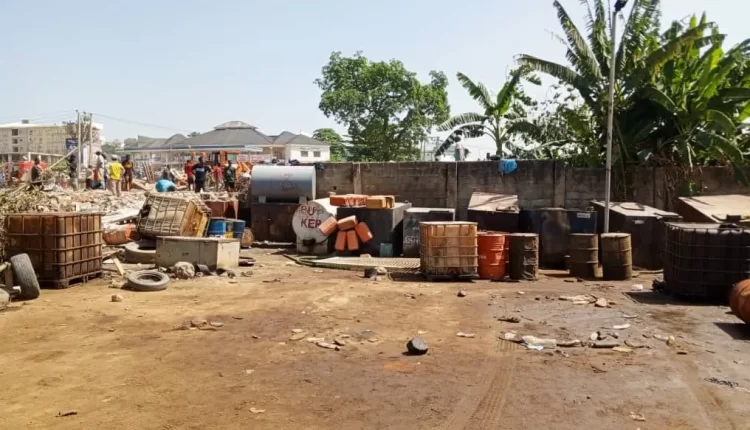 In continuation of the city cleaning exercise, Authorities of the Federal Capital Territory Administration (FCTA) with operatives of security personnel have uncovered an illegal oil refining warehouse in Mabushi, opposite Mobile filling station on Ahmadu Bello way in Abuja.
The Director, Department of Development Control, FCTA, Mukhtar Galadima after the operation on Thursday, said the illegal refining site was discovered during the continuation of the city cleaning exercise.
According to him, about three to four plot of lands designated for commercial purposes have been converted to an area where oil and diesel are being adulterated and circulated to other parts of the city.
Galadima explained that the city sanitation task force will look into the provision of the law and make necessary recommendations to the FCT Administration for further actions on the plots used for the activity.
He said there was no arrest but the items used in carrying out the illegal refining have been impounded.
Galadima said, "During the continuation of our city sanitation exercise in Mabushi opposite Mobile filling station on Ahmadu way, we discovered an illegal refining site where oil and diesel are being adulterated, we have done the needful by moving the items to Nigerian Security and Civil Defence Corps.
"From what we have seen so far, about three or four pilot of lands designated for commercial purposes have been converted to unapproved activities, which we believe the owners are fully aware, there will be consequences.
"We are going to look at the provision of the law and make necessary recommendations to the FCT Administration"
He said the administration will continue to go tough on activities being carried out without government approval,  especially revocation of the titles.
Collaborating, Head, operations FCT Directorate of Road Traffic Service (DRTS), Deborah Osho said the city management team during the exercise also discovered that most of the areas in the Nation's capital have been converted to illegal car mart and motor parks.
She disclosed that fifteen vehicles have so far been impounded since the operation commenced about two days.
Central Bank To Freeze Accounts Without BVN, NIN From April 2024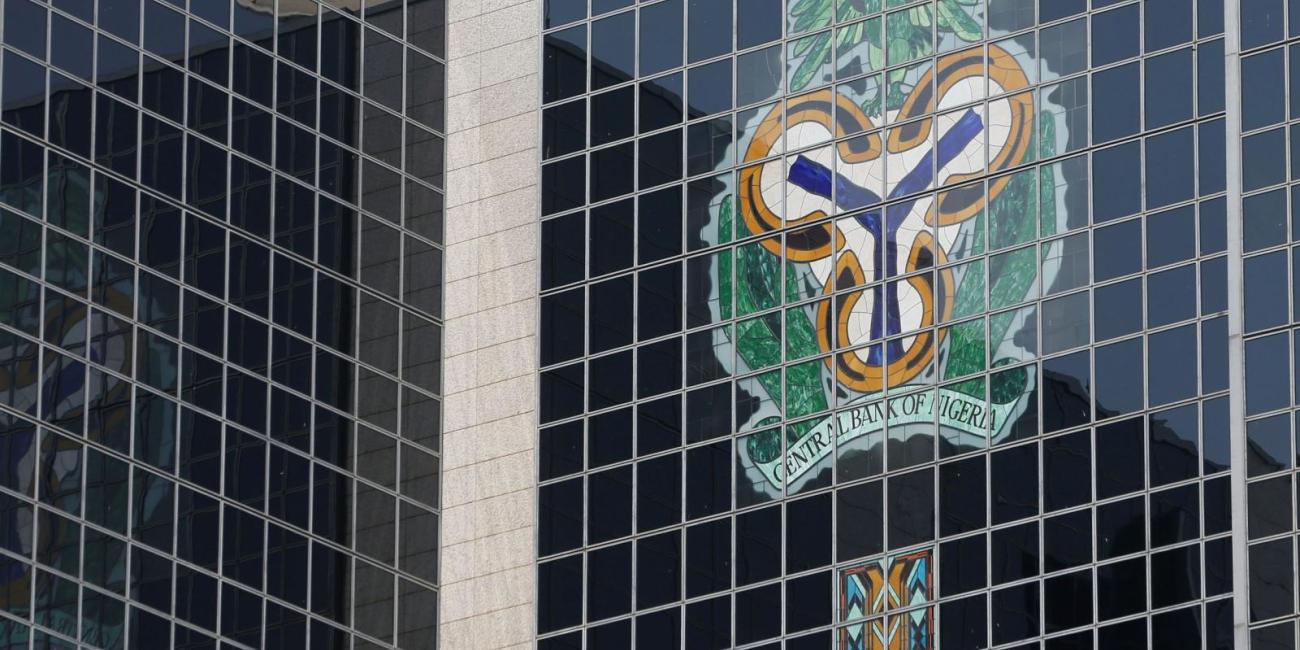 The Central Bank of Nigeria (CBN) said on Friday that it will freeze accounts without a Bank Verification Number (BVN) or National Identification Number (NIN) from April 2024.
This is according to a Friday circular by the apex bank which said a BVN or NIN verification will be "conducted shortly".
It also said all BVN or NIN attached to accounts/wallets must be electronically revalidated by January 31, 2024, according to the circular by the CBN Director of Payments System Management Department Chibuzo Efobi, and the Director of Financial Policy and Regulation Department Haruna Mustapha.
More details later….
Adebayo Alli: Guinness Nigeria gets new Managing Director, Its first Nigerian CEO since 2015 …..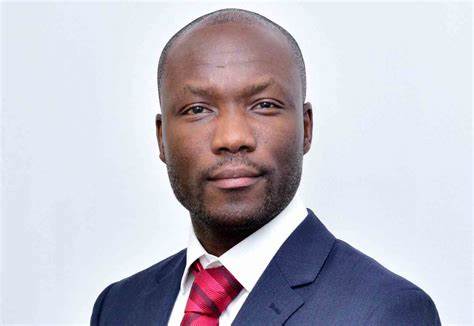 Guinness Nigeria has announced the appointment of Mr Adebayo Alli as its new Managing Director, its first Nigerian MD since 2015.
The appointment comes after John Musunga, the now erstwhile MD of Guinness Nigeria moved to become Diageo Africa's Managing Director for Southern, West, and Central Africa.
The announcement was given after the company's board meeting held on Monday, November 27, 2023.
According to the corporate filing on NGX's website signed by the Company Secretary, Abidemi Ademola, Adebayo Alli would resume his new role within the company on January 1, 2024.
Profile of Adebayo Alli …..
Adebayo Alli, a mechanical engineer by training, holds a B.Sc. in Mechanical Engineering from the University of Ibadan and an MSc in Advanced Process Engineering from Loughborough University, UK.
He joined Diageo, owner of Guinness Nigeria in 2005 as a Packaging Operations Support Manager. Since then, he has gone on to work as project lead for a business transformation project in Meta Abo Brewery Limited, Ethiopia, another of Diageo Africa's businesses. In 2014, he became a plant manager at the Meta Abo Brewery, and in 2015, Supply Chain Director.
Upon his return to Nigeria in 2017, he assumed the role of Operations Director at Guinness Nigeria before shifting his focus towards general management, venturing into multiple senior commercial sales positions within Guinness Nigeria PLC.
His trajectory saw a brief tenure between 2019 and 2020 as the Director for IPS, Reserve & Modern Trade. Subsequently, in 2020, Bayo ascended to the role of Commercial Director at Guinness Nigeria.
What you should know….
Guinness Nigeria's last Nigerian MD was Seni Adetu who served between 2012 and 2015. Since him, John O'Kefee an Irish man became the MD, followed by Peter Ndegwa, a Kenyan, Baker Magunda, another Kenyan, then John Musunga, also another Kenyan.
Guinness Nigeria Plc is majorly owned by Diageo Plc with a 58% stake. In the past, Diageo's only footprint in Nigeria was through Guinness Nigeria and the Managing Director of Guinness Nigeria also doubled as the head of the Diageo brand in the country.
However, after Diageo announced a discontinuation of its import deal with Guinness Nigeria, which meant Guinness Nigeria would no longer import Johnnie Walker and Baileys into Nigeria, it was also announced that Diageo was creating a new "wholly owned spirits-focused business" to manage the importation and distribution of those premium spirits brand in West and Central Africa. Presumably, John Musunga is resuming to head this new business.