A PEEP INTO THE STRANGE WORLD OF BILLIONAIRE MIKE ADENUGA – Works at odd hours and alone, doesn't pick his calls and letters, loves his women busty and fleshy and enjoys Chinese food and champagne…
Dr. Mike Adeniyi Ishola Adenuga, Jr., the Chairman of Globacom and Conoil, is not your regular billionaire. The man is simply in a world and class of his own – strange, unusual and eccentric. Sources who know him very well told us that he hates to play the second fiddle. "Adenuga loves to rule his world and dominate his environment…he also doesn't like being taken unawares and enjoys being in charge totally".
Dissecting him further, the sources said: "His appetite for work is out of this world and that is why at 1am, 2am, 3am, you can still find him in the office working; sometimes all alone. Most of his key staffers like Bode Opeseitan and co don't have any closing time. The man can call them up at any time and summon them to the office. But he compensates them immeasurably for this. He knows all his key staffers by name. Not only that, no major staff can be employed in any of his companies without his input. He must see the person before the final decision can be taken.
"You may describe this as queer, but Adenuga doesn't pick his calls. Even letters are not accepted in his office, no matter where they are coming from. All his calls must pass through someone before getting to him. You can't just reach him on the phone directly. One of his oldest staffers, Nora, from Sierra Leone, usually serves as the link between him and whoever he wants to establish contact with or talk to. She's the person that takes his calls most times. You equally don't remind him of anything. He does his things at his own time". Rarely seen in public, Adenuga, sometimes, doesn't even attend his own events – no matter how important and who and who have been invited. "He hardly laughs outside, but in the midst of his friends, you will see him rolling in laughter. He has only a handful of friends – and in that category are Otunba Niyi Adewunmi, a long time pal whom he has made a Director in some of his companies; former military President, General Ibrahim Babangida (rtd); erstwhile Vice President, Alhaji Atiku Abubakar; ex-Abia Governor, Dr. Orji Uzor Kalu; one-time Minister of Police Affairs, General David Jemibewon (rtd) and Senator Tunde Ogbeha. He's so, so close to Ogbeha, because I remember vividly that on Monday, October 22, 2000, he personally drove to the airport (here in Ikeja) to pick up Ogbeha. But you know he hadn't become this big and popular then; but that is to tell you how close they are. And during any of his rare public appearances, the man won't smile, won't eat, won't drink and will usually keep to himself, with his bodyguards keeping watch and ensuring that no intruder comes close. "However, any time he wants to enjoy himself, he goes for champagne and Chinese food. There's this particular Chinese restaurant that he normally goes to in VI; not too far from his office". A very, very intriguing character, we gathered that Adenuga, GCON, likes his women busty and fleshy. His second wife, Titi is a good example. His path and that of the 51-year-old mother of two (Shade and Adeniyi) crossed during her NYSC programme (after graduating from OAU, Ile-Ife) at Adenuga's bank. This was years after his first marriage to Bolaji Marquis ended on an unpleasant note – after five children – Jide, Bella, Paddy, Oyin and another.
A native of Oru in Ogun State, the no-nonsense business mogul – born on April 29, 60 years ago, does not give up on things. As a matter of fact, he detests the words no, can't, won't and impossible. Remember how hard he fought to join the GSM business and all the millions he lost. None of his staff can also be poached unnecessarily – except those he's not crazy about. And this explains why some of his key staffers usually go and come back. "You can go o, but anyday he remembers you, he will send for you and make you an offer that you can't refuse". Fondly called The Guru or Chairman by his disciples, Adenuga is very, very shy, which is unknown to many. It is also the reason he keeps more to himself. In love with agbada, Senegalese kaftans, buba and sokoto, short-sleeve safari suits and lately, smart casuals – with his trademark Yoruba fila – all his tops now carry his initials – MAJ. And on his table, in his office in VI, the full meaning – Mike Adenuga Jr. – is there for all to see. In love with hailing people, especially when happy, as awe ooo!, nearly everything inside his office is coated in gold, with his favourite animal and king of the jungle, a lion emblazoned on them. From the door to the letterhead and envelops, there's no mistaking The Guru's beautiful and spacious office. Business-like and serious-minded, there are telephones here and there and some comfortable seats for his guests. Kind hearted to a fault and unarguably one of the most generous souls that the Almighty God created, nobody encounters him without having his or her life radically transformed. "You don't meet him one on one without a huge smile plastered on your face". At variance with politics and laziness, the taciturn and evasive bulky billionaire is always changing his phone numbers. And except he gives you the number himself, calling him could spell doom in certain quarters. One of Africa's richest men, the chairman of The Mike Adenuga Group indeed plays big in telecoms (Globacom), oil and gas (Conoil), real estate, banking and so on. Interestingly, he started out as a cabbie in the United States of America – which he later combined with exporting tomato puree and wine to Nigeria. Educated at North West University and Pace University, both in US, where he read Business Administration, his late mother, Mama Oyin Adenuga, a major distributor for Nigerian Bottling Company, Guinness and Nigerian Breweries had already indoctrinated him into the world of business, which he didn't forget while outside our shores. Blessed with two brothers and two sisters, two of them, late Yetunde Adegbola, then Chairman of Equatorial Trust Bank and Demola, said to be a businessman, seem to be the closest to him. Hitherto residing in a marble cum mosaic house on Oko Awo, Victoria Island, Adenuga now has a better palace inside Banana Island, in Ikoyi, Lagos. Not given to flamboyance and any form of extravagance, there's also The Gold Digger's Place in Iyaganku GRA, Ibadan, where he still spends most weekends and other cute pads like the one in York Terrace, Regent Park and St. Johnswood, both in London. Driving himself more often than not, his favourite automobile may be his G-Wagon Benz which he is mostly seen in. And not forgetting his private jets, with which he could easily monitor his many businesses, keep very serious appointments and also savour the fruits of his labour. Alleged to be one of the largest owners of prime properties on Victoria Island, Adenuga who they say shouts on his staffers when upset is large; very large. Forbes Magazine, as a matter of fact, just rated him as Africa's 2nd richest man and No. 325 in the world.
By: Azuh Arinze
Between Gov. Hope Uzodimma And Imo Hoteliers…….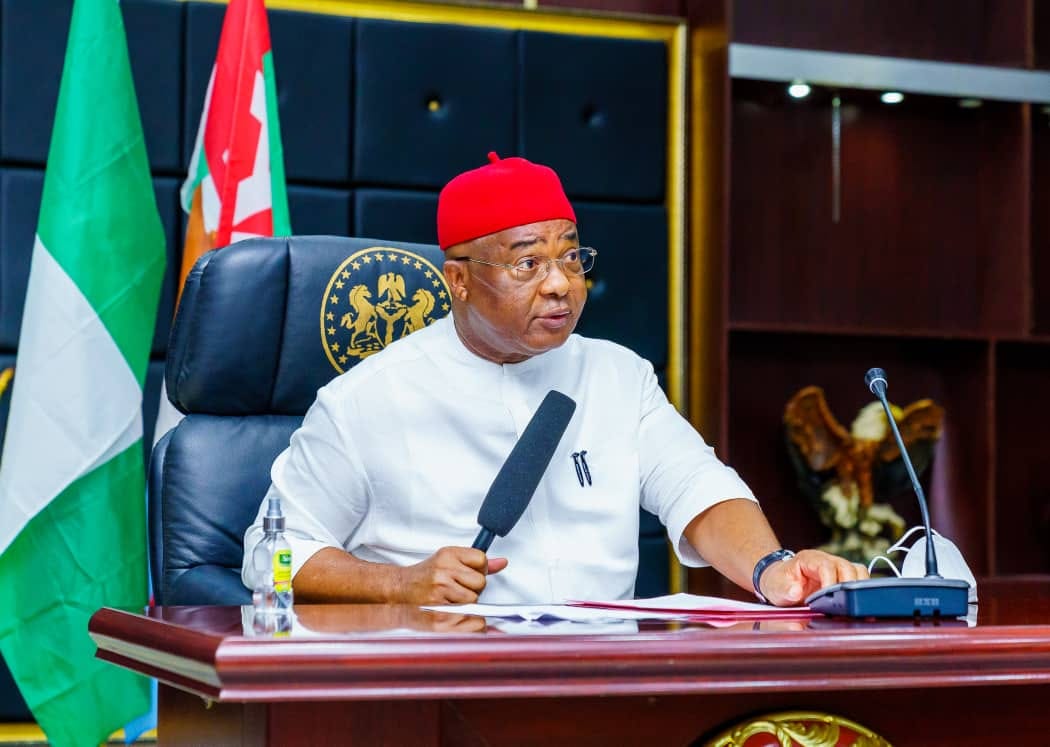 Governor Hope Uzodimma has prevented the proposed strike by the Imo Hoteliers Association.
The strike was scheduled to commence on Tuesday but the Chairman of the association, Mr. Chima Chukwunyere announced in Owerri that the strike has been suspended.
Chukwunyere said that the proposed strike was suspended after due consultations with Gov. Uzodimma.
According to him, Uzodimma promised to personally intervene to solve all the outstanding issues raised by the association.
"The governor condemned the actions of sealing and looting of the hotels illegally and directed that no ministry should use consultants in revenue collection.
" He promised to convene a meeting of the executives of the Imo Internal Revenue Service and those of the Nigeria Hotel Association, Imo chapter, to harmonize the demand notice issued to the hoteliers."
Chukwunyere said that the governor also advised members to pay taxes to enable the Imo government to function and serve the state better.
The association on Sept. 10 threatened to embark on strike over alleged multiple taxations, illegal sealing of hotels, and unprofessional conduct of revenue collectors.
Despite his "expulsion", ADC presidential candidate, Kachikwu, makes INEC list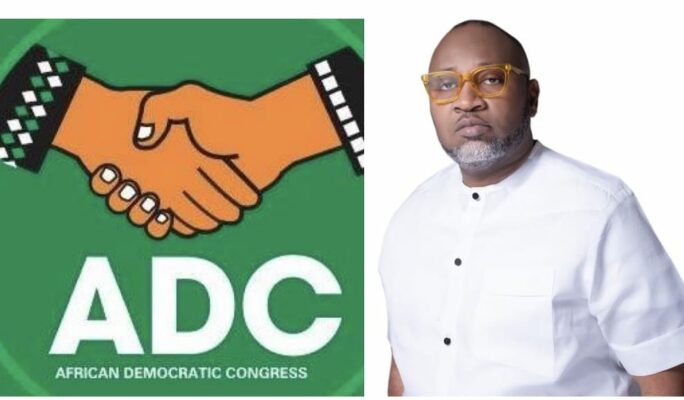 Mr Kachikwu was expelled from the party last Friday by the Ralph Nwosu-led NWC.
The embattled presidential candidate of the African Democratic Congress (ADC), Dumebi Kachikwu, has been named among candidates validly nominated by political parties for the 2023 presidential election despite his "expulsion" from the party.
Mr Kachikwu was among the 18 presidential candidates approved by the Independent National Electoral Commission (INEC) on Tuesday.
The Ralph Nwosu-led National Working Committee (NWC) of the party announced the expulsion of Mr Kachikwu from the party last Friday for alleged anti-party activities.
He was expelled along with seven other key party leaders following the recommendation of a seven-member disciplinary committee earlier set up by the ADC NWC. The NWC had earlier on 2 September placed the presidential candidate on suspension.
Mr Nwosu, in a statement issued late Friday, said the disciplinary committee found Mr Kachikwu guilty of allegations of gross misconduct, and gross violations of its constitution, among others.
But in its reaction the following day, the interim leadership of the ADC dismissed Mr Kachikwu's purported expulsion.
The interim National Chairman of the Party, Patricia Akwashiki, in a statement, described the action of the erstwhile chairman, Mr Nwosu, as the antics of a sinking man clutching at straws.
The crisis rocking the ADC has its genesis in the call for the resignation of the national chairman by 27 state chairmen of the party, having spent 17 years in the office.
At the time of filing this report, we could not confirm if the party's leadership had made formal or legal requests to the commission to remove the candidate from the list.
Stella Obasanjo's brother, John Abebe, arraigned for fraud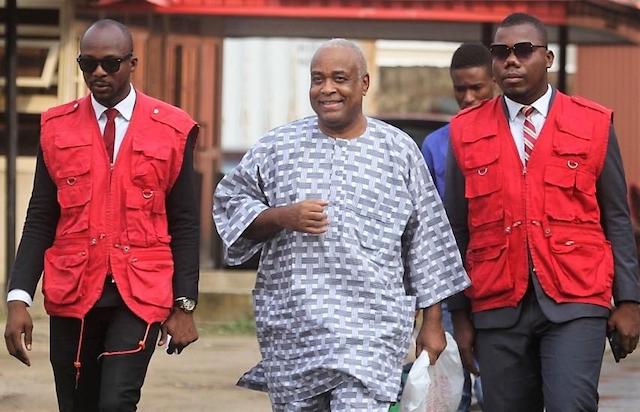 Dr. John Abebe, the younger brother of a former First Lady, Stella Obasanjo, was on Monday arraigned by the Economic and Financial Crimes Commission on Monday before the Lagos State Special Offences Court in Ikeja over allegations of fraud.
Abebe was arraigned alongside a former Head of Firstbank Plc, United Kingdom Correspondent Office, Kamoru Alade Oladimeji, before Justice Olubunmi Abike-Fadipe on six charges of conspiracy, stealing, and obtaining money under pretence.
Part of the counts against the defendants read: "That you, Dr. John Abebe and Kamoru Alade Oladimeji, on or about the 4th day of June 2013 in Lagos within the jurisdiction of this Honourable Court conspired amongst yourselves to commit felony to wit; stealing the sum of N120 million worth of property of Arsenal Technologies Limited."
"That you, Dr. John Abebe and Kamoru Alade Oladimeji, on or about the 4th day of June 2013, in Lagos within the jurisdiction of this Honourable Court conspired amongst yourselves to commit felony to wit; obtaining by false pretence the sum of N120 million property of Arsenal Technologies Limited under the pretence that your property lying being and situate at 9, Magbon Close, Ikoyi-Lagos State, which you pledged as the security to the Arsenal Technologies Limited was unencumbered, which representation you knew to be false."
"That you Dr. John Abebe and Inducon Nigeria Limited, on or about the 4th day of June 2013, in Lagos within the jurisdiction of this Honourable Court, with intent to defraud and to gain for yourself the sum of $1,000,000.00 or its Naira equivalent from Arsenal Technologies Limited by false pretence to procure the execution of valuable security to wit; a deed of assignment between Inducon Nigeria Limited and Arsenal Technologies Limited, wherein you falsely claimed that the property lying being and situate at No. 9, Magbon Close, Ikoyi-Lagos was unencumbered and that you have full powers to assign and transfer the said property to the assignor; Arsenal Technologies Limited.
According to EFCC, the offences committed are contrary to Sections 280(1), (12), 8 (7), 285(1) and 278(1)(b) of the Criminal Laws of Lagos State, 2011.
The defendants, however, pleaded not guilty to the charge.
Following their plea, the prosecutor, Sulaimon urged the court to fix a trial date and to remand the defendants in the custody of the Nigerian Correctional Services until the hearing and determination of the charge.
However, the defense counsel, Anthony Popo and Sam Etaifo urged the court to grant their clients bail in the most liberal terms.
While moving the bail application on behalf of Abebe, Popo told the judge that the matter before her is a commercial transaction between the first defendant and the nominal complainant, which he is ready to settle out of court.
He also claimed that Abebe had paid back the sums of $100,000 and N30 million to the complainant and had also deposited the title document of 26 acres of land and the documents of a property in London to show his seriousness to resolve the matter.
The lawyer further submitted that the defendant would not jump bail since he never violated the terms of the administrative bail granted to him by the EFCC.
The prosecutor did not oppose the application but urged the court to impose stringent terms that will ensure the defendant's appearance in court for their trial.
In her ruling, Justice Abike-Fadipe granted the first defendant bail in the sum of N20 million with one surety in like sum.
She directed that the surety must be a resident of Lagos and must deposit the title document of a land property whose value must not be less than N20m
The judge also admitted the second defendant to bail in the sum of N10m with one surety in like sum, who must be a resident of the state.
Justice Abike-Fadipe further ordered that the defendant shall continue to enjoy the administrative bail earlier granted to them by the EFCC but if they failed after seven days to perfect the terms of the bail she granted them, they shall be arrested and remanded in prison.
She adjourned the case to December 6 for commencement of trial.