A PEEP INTO THE STRANGE WORLD OF BILLIONAIRE MIKE ADENUGA – Works at odd hours and alone, doesn't pick his calls and letters, loves his women busty and fleshy and enjoys Chinese food and champagne…
Dr. Mike Adeniyi Ishola Adenuga, Jr., the Chairman of Globacom and Conoil, is not your regular billionaire. The man is simply in a world and class of his own – strange, unusual and eccentric. Sources who know him very well told us that he hates to play the second fiddle. "Adenuga loves to rule his world and dominate his environment…he also doesn't like being taken unawares and enjoys being in charge totally".
Dissecting him further, the sources said: "His appetite for work is out of this world and that is why at 1am, 2am, 3am, you can still find him in the office working; sometimes all alone. Most of his key staffers like Bode Opeseitan and co don't have any closing time. The man can call them up at any time and summon them to the office. But he compensates them immeasurably for this. He knows all his key staffers by name. Not only that, no major staff can be employed in any of his companies without his input. He must see the person before the final decision can be taken.
"You may describe this as queer, but Adenuga doesn't pick his calls. Even letters are not accepted in his office, no matter where they are coming from. All his calls must pass through someone before getting to him. You can't just reach him on the phone directly. One of his oldest staffers, Nora, from Sierra Leone, usually serves as the link between him and whoever he wants to establish contact with or talk to. She's the person that takes his calls most times. You equally don't remind him of anything. He does his things at his own time". Rarely seen in public, Adenuga, sometimes, doesn't even attend his own events – no matter how important and who and who have been invited. "He hardly laughs outside, but in the midst of his friends, you will see him rolling in laughter. He has only a handful of friends – and in that category are Otunba Niyi Adewunmi, a long time pal whom he has made a Director in some of his companies; former military President, General Ibrahim Babangida (rtd); erstwhile Vice President, Alhaji Atiku Abubakar; ex-Abia Governor, Dr. Orji Uzor Kalu; one-time Minister of Police Affairs, General David Jemibewon (rtd) and Senator Tunde Ogbeha. He's so, so close to Ogbeha, because I remember vividly that on Monday, October 22, 2000, he personally drove to the airport (here in Ikeja) to pick up Ogbeha. But you know he hadn't become this big and popular then; but that is to tell you how close they are. And during any of his rare public appearances, the man won't smile, won't eat, won't drink and will usually keep to himself, with his bodyguards keeping watch and ensuring that no intruder comes close. "However, any time he wants to enjoy himself, he goes for champagne and Chinese food. There's this particular Chinese restaurant that he normally goes to in VI; not too far from his office". A very, very intriguing character, we gathered that Adenuga, GCON, likes his women busty and fleshy. His second wife, Titi is a good example. His path and that of the 51-year-old mother of two (Shade and Adeniyi) crossed during her NYSC programme (after graduating from OAU, Ile-Ife) at Adenuga's bank. This was years after his first marriage to Bolaji Marquis ended on an unpleasant note – after five children – Jide, Bella, Paddy, Oyin and another.
A native of Oru in Ogun State, the no-nonsense business mogul – born on April 29, 60 years ago, does not give up on things. As a matter of fact, he detests the words no, can't, won't and impossible. Remember how hard he fought to join the GSM business and all the millions he lost. None of his staff can also be poached unnecessarily – except those he's not crazy about. And this explains why some of his key staffers usually go and come back. "You can go o, but anyday he remembers you, he will send for you and make you an offer that you can't refuse". Fondly called The Guru or Chairman by his disciples, Adenuga is very, very shy, which is unknown to many. It is also the reason he keeps more to himself. In love with agbada, Senegalese kaftans, buba and sokoto, short-sleeve safari suits and lately, smart casuals – with his trademark Yoruba fila – all his tops now carry his initials – MAJ. And on his table, in his office in VI, the full meaning – Mike Adenuga Jr. – is there for all to see. In love with hailing people, especially when happy, as awe ooo!, nearly everything inside his office is coated in gold, with his favourite animal and king of the jungle, a lion emblazoned on them. From the door to the letterhead and envelops, there's no mistaking The Guru's beautiful and spacious office. Business-like and serious-minded, there are telephones here and there and some comfortable seats for his guests. Kind hearted to a fault and unarguably one of the most generous souls that the Almighty God created, nobody encounters him without having his or her life radically transformed. "You don't meet him one on one without a huge smile plastered on your face". At variance with politics and laziness, the taciturn and evasive bulky billionaire is always changing his phone numbers. And except he gives you the number himself, calling him could spell doom in certain quarters. One of Africa's richest men, the chairman of The Mike Adenuga Group indeed plays big in telecoms (Globacom), oil and gas (Conoil), real estate, banking and so on. Interestingly, he started out as a cabbie in the United States of America – which he later combined with exporting tomato puree and wine to Nigeria. Educated at North West University and Pace University, both in US, where he read Business Administration, his late mother, Mama Oyin Adenuga, a major distributor for Nigerian Bottling Company, Guinness and Nigerian Breweries had already indoctrinated him into the world of business, which he didn't forget while outside our shores. Blessed with two brothers and two sisters, two of them, late Yetunde Adegbola, then Chairman of Equatorial Trust Bank and Demola, said to be a businessman, seem to be the closest to him. Hitherto residing in a marble cum mosaic house on Oko Awo, Victoria Island, Adenuga now has a better palace inside Banana Island, in Ikoyi, Lagos. Not given to flamboyance and any form of extravagance, there's also The Gold Digger's Place in Iyaganku GRA, Ibadan, where he still spends most weekends and other cute pads like the one in York Terrace, Regent Park and St. Johnswood, both in London. Driving himself more often than not, his favourite automobile may be his G-Wagon Benz which he is mostly seen in. And not forgetting his private jets, with which he could easily monitor his many businesses, keep very serious appointments and also savour the fruits of his labour. Alleged to be one of the largest owners of prime properties on Victoria Island, Adenuga who they say shouts on his staffers when upset is large; very large. Forbes Magazine, as a matter of fact, just rated him as Africa's 2nd richest man and No. 325 in the world.
By: Azuh Arinze
2023 Ogwashi-Uku Carnival Holds 25th Dec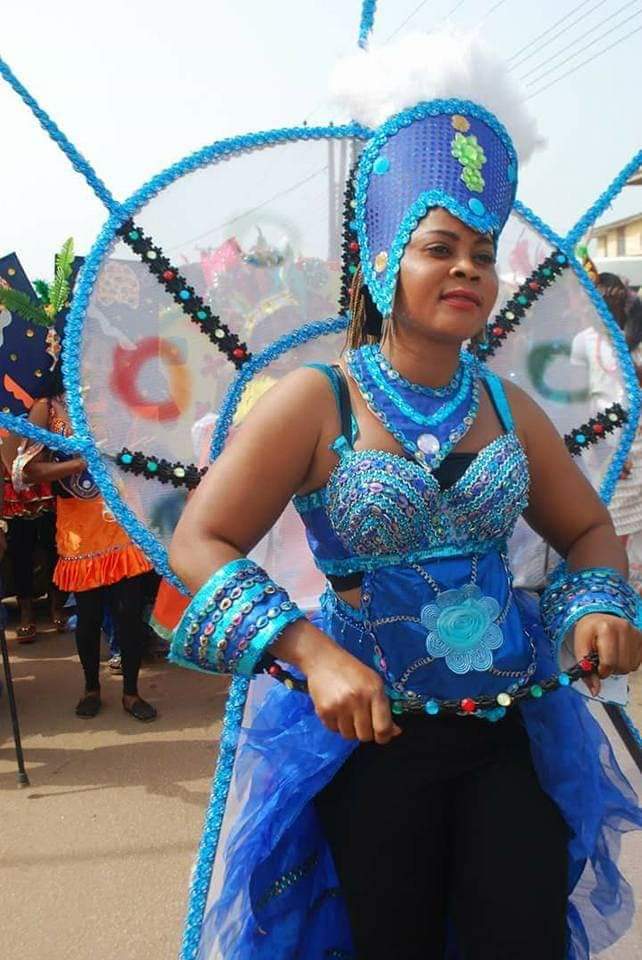 The Ogwashi-Uku Carnival, the biggest carnival in Delta state is set to hold its 13th anniversary carnival on the 25th December 2023.
The Founder/Chief Host of the Carnival, Anthonia Oguah disclosed this in a press statement on Thursday.
Ogwashi-Uku Carnival is a celebration of the rich cultural heritage of the Ogwashi-Uku people in Delta State, a period to merry, bond and reunite with loved ones from Nigeria and the diaspora.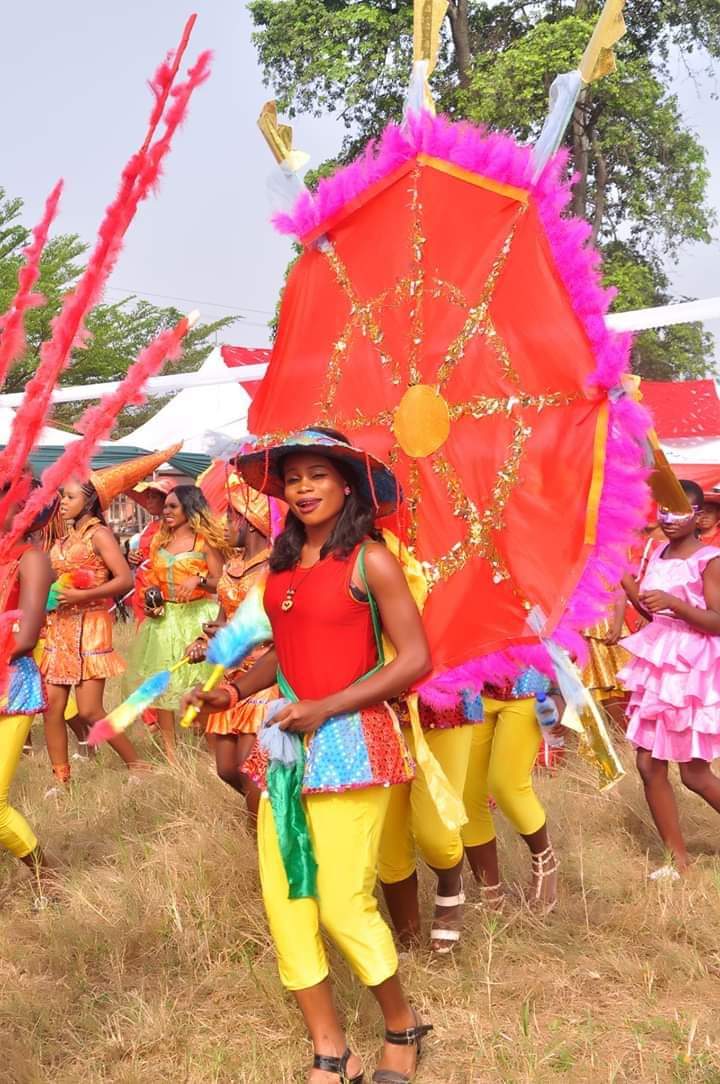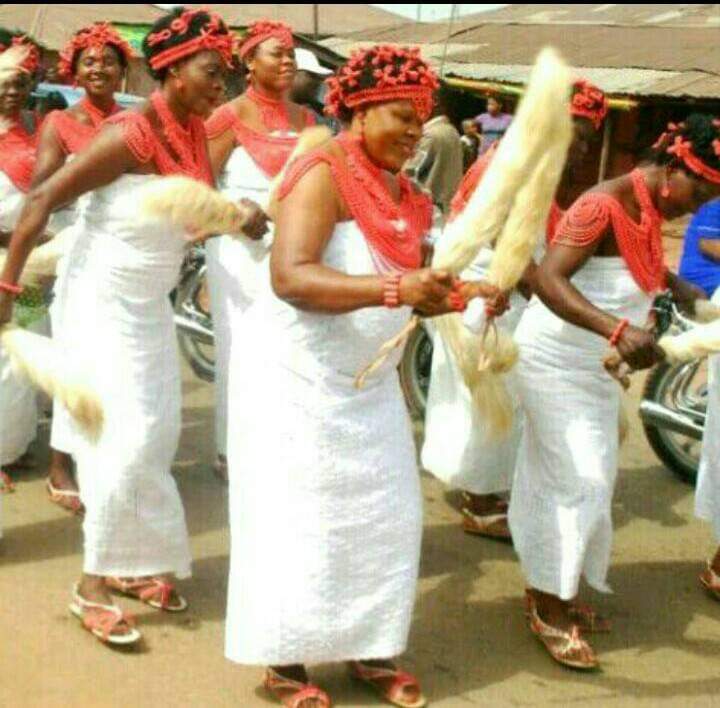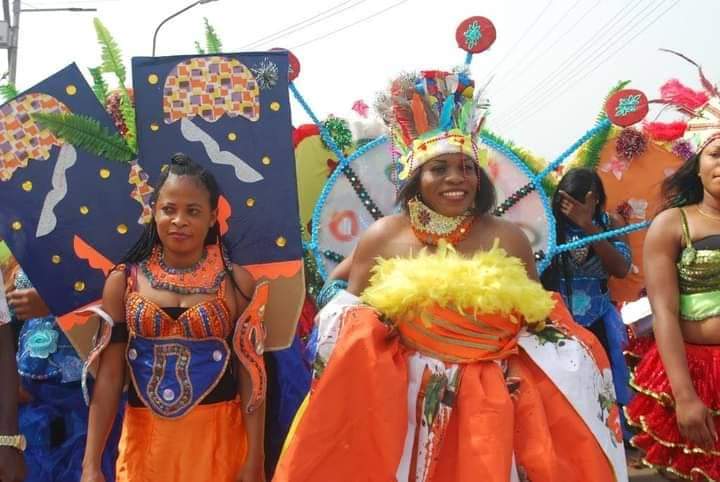 This season, the Carnival will feature road walk, Fashion Parade
Cultural Dance Troupes
Local Delicacies and lots more.
It is sponsored by Ogwashi-Uku Association USA Incorporated.
Oguah promised that this years carnival is going to be a special one with lots of varieties and great Ogwashi-Uku sons and daughters all over the world from far and near.
She said this year's event will surpass other previous carnivals because she and her team have really worked hard to put the carnival together, studying the past Ogwashi-Uku Carnivals they have held and have planned excellently well to put this year's event together.
"It's going to be something big and different,very interesting, exciting and entertaining with lots and lots of fun,fully packed," the statement said.
ONDEA Unveiled as Headline Sponsor For 2023 Lead Awards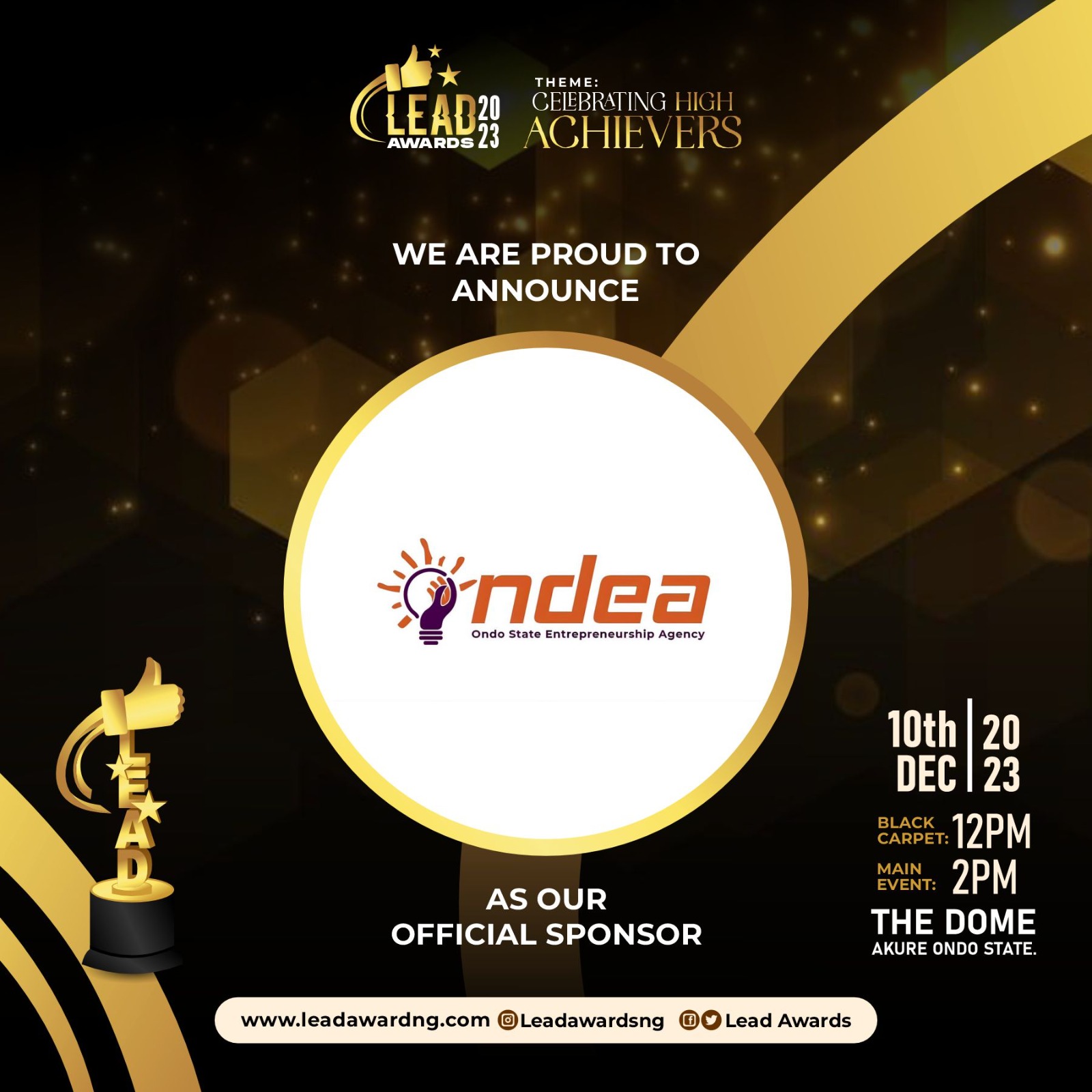 Project Lead Africa is thrilled to announce Ondo State Entrepreneurship Agency (ONDEA) as the official sponsor for the 2023 Leadership Excellence and Dignity Awards. According to the organizers, the 2023 Lead Awards ceremony promises to be bigger and better, with the support of leading organizations driving innovation and growth within and outside Ondo State.
In a press statement made available to journalists in Lagos, the Principal Consultant and Executive Director, Project Lead Africa, Mr. Abiola Alaba Peters said "We are glad of this collaboration, having Ondo State Entrepreneurship Agency (ONDEA) as our headline sponsor for this year, is such a honor, the aim is to inspire more these generations to keep doing more for our dear Sunshine state".
Also referred to as "Ondo State Most Prestigious" Leadership Excellence and Dignity Awards is an annual award ceremony that celebrates individuals and organizations that are proudly Ondo State indigenes.
Themed, 'Celebrating High Achievers", "the 2023 Lead Awards aims to unearth the giants of the Sunshine state that are yet to be celebrated" says the Project Director, Adebukola Oba, who also confirmed that the event will showcase a new wave of super creative and talented individuals, including organizations that are eager to take Ondo State to the next level.
On his part, the Special Adviser to the Ondo State Governor on Entrepreneurship Development, Dr. Summy Smart Francis (hc) stated that the ONDEA's decision to sponsor the 2023 Lead Awards was borne out of the desire to inform, educate and encourage creative's and other professionals, particularly young people in Ondo State.
Mr. Smart who is also the founder and President Africa's Young Entrepreneurs (A.Y.E) while thinking His Excellency, the Executive Governor of Ondo State, for providing the platform for young people to thrive in the state, express his enthusiasm to speak and interact with fellow compatriots at this year Lead Awards.
While Lead Awards aim to drive collaboration, foster partnerships, and provide a platform for quality leaders to share insights that can shape future generations, Ondo State Entrepreneurship Agency (ONDEA) which is an initiative of Akeredolu led administration, aimed at providing professional guidance to local entrepreneurs, empowers SMEs and MSMEs in Ondo State.
Associate sponsors for the 2023 Lead Awards include Dejavu Hotels, AutoProbe, Shaunze Royal and Aristo Games & Bristrol among others.
EFCC ARRAIGNS COUPLE FOR ALLEGED N2.7BN FRAUD IN LAGOS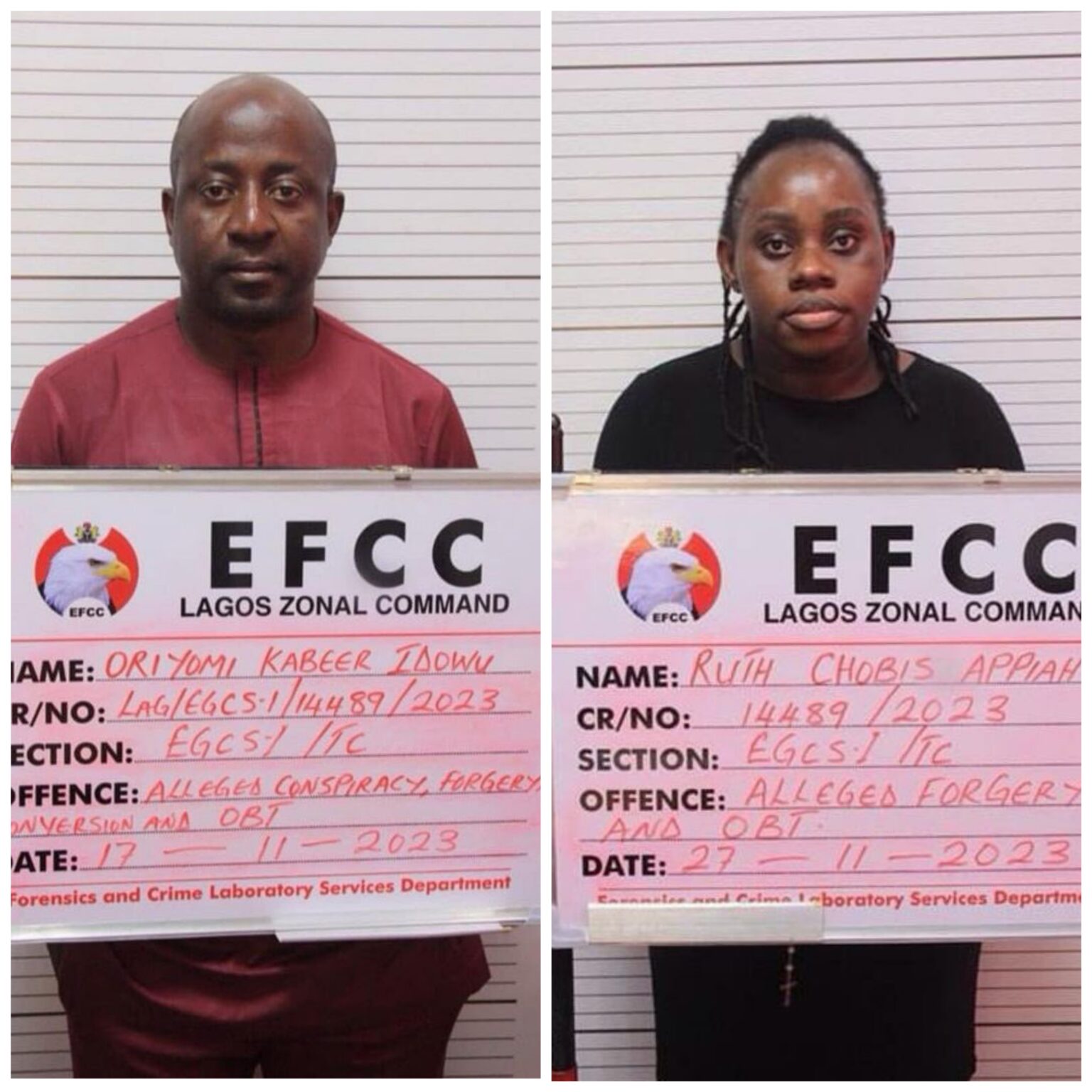 The Economic and Financial Crimes Commission, EFCC, on Tuesday 28 November arraigned a couple, Oriyomi Idowu and Ruth Idowu, before Justice Mojisola Dada of the Special Offences Court sitting in Ikeja, Lagos on 20-count charges bordering on obtaining money by false pretence, money laundering, stealing, retention of stolen property, and forgery to the tune of N2,757,188,000.00 only.
The couple were arraigned alongside Food Commodity Processing Enterprise, Bonway Food Processing Company Limited, Samee Idowu Company Limited and Farmex Integrated Companies Limited, which all belong to Ruth Idowu.
One of the counts reads: "Ruth Sameeha Idowu, aka Loiry Ventures, Oriyomi Kabeer Idowu, aka Yocli Ventures, Food Commodity Processing Enterprise, Bonway Food Processing Company Ltd, Samee Idowu Company Limited, Farmex Integrated Companies Limited, sometime in 2023 in Lagos, within the jurisdiction of this Honourable court, converted the sum of N10,000,000 to purchase a GLK Benz, purchase sum derived from converting the sum of N500,000,000 belonging to Creditpro Business Support Services with the aim of disguising the illegal origin of the funds."
Another count reads: "Ruth Sameeha Idowu, aka Loiry Ventures, Oriyomi Kabeer Idowu, aka Yocli Ventures, Food Commodity Processing Enterprise, Bonway Food Processing Company Ltd., Samee Idowu Company Limited, Farmex Integrated Companies Limited, sometime in 2023 in Lagos, within the jurisdiction of this Honourable court, dishonestly retained the sum of N936,619,876 in your UBA bank account, property of Creditpro Business Support services knowing same to be funds fraudulently obtained from Creditpro Business Support Services."
The defendants pleaded "not guilty" to the charges when they were read to  them.
In view of their pleas, prosecution counsel, Bilikisu Buhari, prayed the court for a trial date and the remand of the defendants  at a Correctional Facility.
Counsel to the first defendant, G. Onwubuya, informed the court of the bail application of his client, which had yet to be served on the prosecution.
He prayed the court to remand the defendants in the EFCC custody and also sought a short adjournment for the hearing and determination of the bail application.
In her objection, Buhari informed the court that the holding facility of the EFCC was already overstretched.
She also told the court that the appropriate place, following arraignment, was a Correctional Centre.
The Judge held that there was no bail application before the court for the second defendant, whose counsel, J.J. Ogunyemi, had yet to file.
Consequently, Justice Dada adjourned the matter till December 15, 2023 and ordered that the defendants be remanded at the Correctional Centre "pending hearing and determination of their bail applications".