Panics In Skye Bank As New CEO Faces N7billion Fraud….
The new management of Timothy Oguntayo-led Skye Bank Plc, no doubt, must have been running from pillar to post to find a lasting solution to what looks like a landmark legal action presently rocking the financial institution, almost to its base.
Skye Bank Plc, we gathered reliably is facing one of the toughest fraud cases of all time, a whopping N7billion suit preferred against it by one of its clients, Jorotom International Agency Nigeria Limited.
According to the statement of claims, the plaintiffs-Jorotom and its subsidiary, National Clearing and Forwarding Agency are alleging fraud, excess charges, greed, high handedness, betrayer and large scale scam on the part of Timothy Oguntayo-led bank and has since sought a legal redress to get its pound of flesh as a result of the monumental racket the bank has perpetrated.
Tracing the genesis of the chumming business relationship that later went sour, we gathered that, the managing director of the international agency, Jorotom, Snr. Evangelist John Omotosho had approached the management of Skye Bank in his bid to acquire one of the multi-billion Naira federal government agencies, National Clearing and Forwarding Agency, NACFA when it was declared to be sold years back.
We were reliably informed that, Skye Bank, as the financier had injected a whopping N3.6billion into the acquisition with a view to supporting Jorotom's vision and later get its investment back through a mutual conformity and business co operation both parties had agreed.
Informed sources disclosed to this office that, no sooner the company commenced business than Skye bank moved in by forcefully demanded that, some of its top staffers be drafted on the company's (NAFCA) board as directors and not just that, they were planted in strategic positions to run the affirs directly.
Quoting the court papers made available to us, "the agents/staff of Skye Bank which were drafted to NAFCA as directors and the offices they held are:  Kehinde Durosinmi-Etti (Chairman), Olorunfemi Peter (Executive Director) and Bayo Sarunmi (Finance Director) respectively. These top echelon of Skye Bank which include the immediate past managing director were forcefully planted to run the day to day affairs of the company including receiving and disbursing of funds in a bid to equip their money by fire by force.
We were told that, in its process of running the company, Skye Bank via its agents was excessively charging the company aside other frivolous spending that almost dwindle its fortune. Sad enough is the fact that, the bank later withdrew its agents and declared the firm unfit to pay its bills, thereby inviting the Asset Corporation of Nigeria-AMCON, another federal government agency created as a key stabilizing and re-vitalizing tool to revive the financial system by efficiently resolving the non-performing loan assets of the banks in the Nigerian economy to take over.
All efforts by Jorotom International agency's management to resolve the matter amicably via its auditors, Biyi Adeniran & Co. were futile as even when the auditors detected a large scale fraud, Skye Bank was so adamant in offering the company for AMCON in order to safe its face.
There are other damaging expose which the auditors, Biyi Adeniran uncovered against Skye Bank, all these are what the Plaintiff, Jorotom International agency is relying on to prosecute its case and its team of lawyers have promised to make the full report of the large scale fraud against Skye Bank available to this office as events unfold in court.
Efforts to reach those in the corporate affairs department of the bank proved abortive as at the time of filing this report.
Jite Usman
More Troubles For Dangote Cement As Kogi Govt Demands 10 Per Cent Share, Orders Immediate Seal Off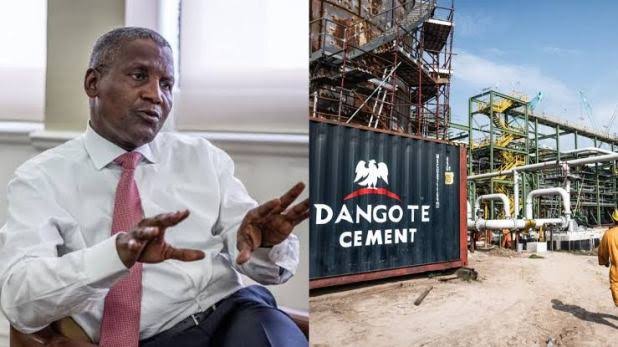 However, Dangote Cement is facing allegations of sharp practice from Kogi State government, Kogi Assembly as well as Akwa Ibom State.Already, the Kogi State House of Assembly has ordered stoppage to the activities of the company in two Local Governments in the State while investigations continue.

To make the claim possible, Kogi State House of Assembly ordered the management of Dangote Cement company to provide all necessary documents that have to do with the transfer of Obajana Cement Company owned by Kogi state government to Dangote Cement Company.

The House also directed that the documents signed at the establishment of the Company and relevant receipts of dues it claimed to have paid to Kogi State Government available at the next adjourned sitting date.

The speaker of Kogi State House of Assembly, Matthew Kolawole, gave the order after interim reports of the ongoing investigative hearing on Internally Generated Revenue (IGR) which was submitted by the ad hoc committee led by Hon. Isah Tenimu Umar, Member Representing Lokoja I Constituency and deliberated upon at the plenary on Wednesday.

Kolawole said this has become important in view of the claims and counterclaims between the Chairman of Kogi State Internally Generated Revenue Service (KGIRS) and representatives of Dangote Cement as the acting chairman of KGIRS, Salisu Enehe had earlier accused Dangote Cement Plc Obajana of forging its tax receipt during the investigative hearing by the State House of Assembly.

According to the State Revenue Boss, most of the figures the company claimed to have paid are totally incorrect, urging the company to check its record.

He added that despite the billions of Naira that company is making from the state monthly, it has failed to pay taxes that are due to the state and Lokoja Local Government Area.

Nigerians Getting ₦1,593,247 Per Week From ₦99,000 Investment in Amazon
Nigerians Getting ₦1,593,247 Per Week From ₦99,000.

In another development, Following the unrestrained environmental degradation in Ankpa and Olamaboro local government areas, Kogi state House of Assembly on Wednesday, directed the Commissioner of Police and Commandant of the Nigeria Security and Civil Defence (NSCDC) to seal off operations of Dangote Plc in the affected areas of the State.

The House gave the order during a public hearing on activities of Dangote Group in the state, especially on the the massive exploitation , environmental degradation and non compensation to the affected owners of the land and without revenue accruing to the state government.

The Speaker, Kogi state House of Assembly, Mathew Kolawole, charged the NSCDC commandant to ensure immediate implementation pending when the ad hoc committee on revenue clarifies some grey areas. Kolawole, who lamented the environmental degradation caused by mining activities on Kogi by the Dangote group and its subsidiaries, accused the multi national business concern of making billions in the state but yet fails to give back to it.

Akwa Ibom is also finding it difficult to collect its entitlement from the Dangote Group. According to reports from the place, the Itu Local Government blocked Dangote premises with their trucks because the company has refused to pay tax for more than two years despite pleas and series of warnings.
Union Bank, WACOT Rice Kick Off Financial Inclusion Drive for Smallholder Farmers in Kebbi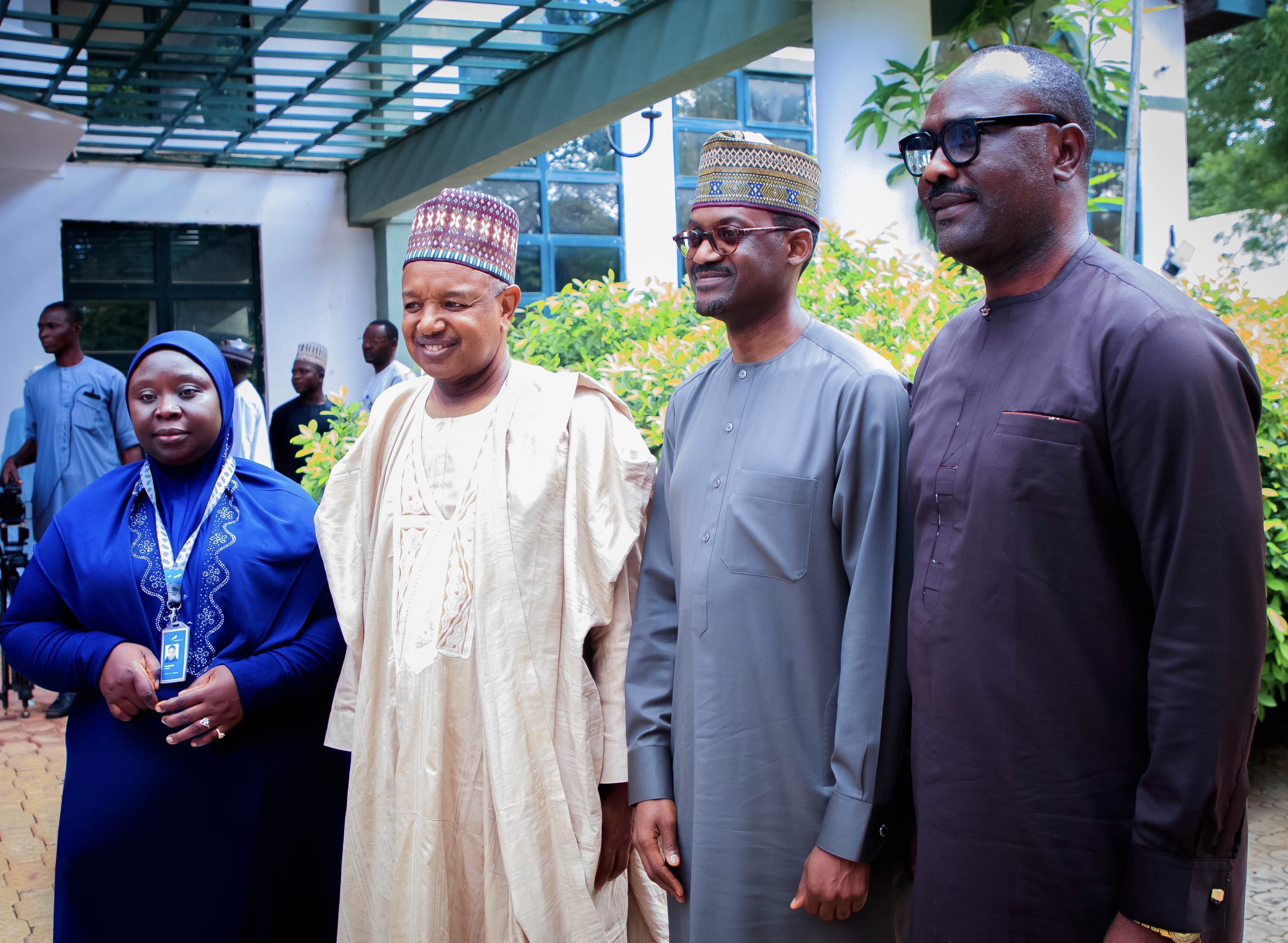 As part of Union Bank's commitment to driving financial inclusion in Nigeria, the Bank has partnered with WACOT Rice Limited – a rice processing company, to financially include 6,000 local farmers including youth and women in Kebbi State.
The Kebbi Financial Inclusion Drive (KFID) which will cover four Local Government Areas – Argungu, Augie, Suru, and Dandi – is a critical part of WACOT's Argungu Outgrower Expansion Project funded by United States Agency for International Development (USAID) West Africa Trade Hub. This program is set to resolve the overwhelming financial inclusion deficit within rural communities in Kebbi.
The financial inclusion initiative is being implemented with technical support from National Identity Management Commission (NIMC), to help the farmers acquire the relevant documentation and identification required to open bank accounts.
Union Bank will facilitate account opening and expand its agency banking network to cover the areas while supporting its agents on ground with digital banking solutions to enable seamless transacting and account management.
Farouk Gumel, Chairman WACOT and Board Chair, Union Bank was on ground in Kebbi State to kick-off the drive and paid a visit to the Kebbi state Governor, Senator Abubakar Atiku Bagudu to discuss expanding the programme state-wide.
In his recent keynote address at the recently concluded and  Chartered Institute of Bankers of Nigeria (CIBN) Conference, Mr. Gumel said:
 "As we work towards achieving financial inclusion to reach the unbanked, we must commit the same resources and investments to rural-local customers as we have done to urban-global clients to help create the growth that will lift us all to collective prosperity."
WACOT Rice is a subsidiary of TGI Group. TGI Group, through another of its subsidiary Titan Trust Bank, recently acquired Union Bank in a landmark transaction which was announced in 2021.
FIRSTBANK PARTNERS VERVE INTERNATIONAL, MAKES CUSTOMERS MILLIONAIRES IN THE FIRSTBANK VERVE CARD PROMO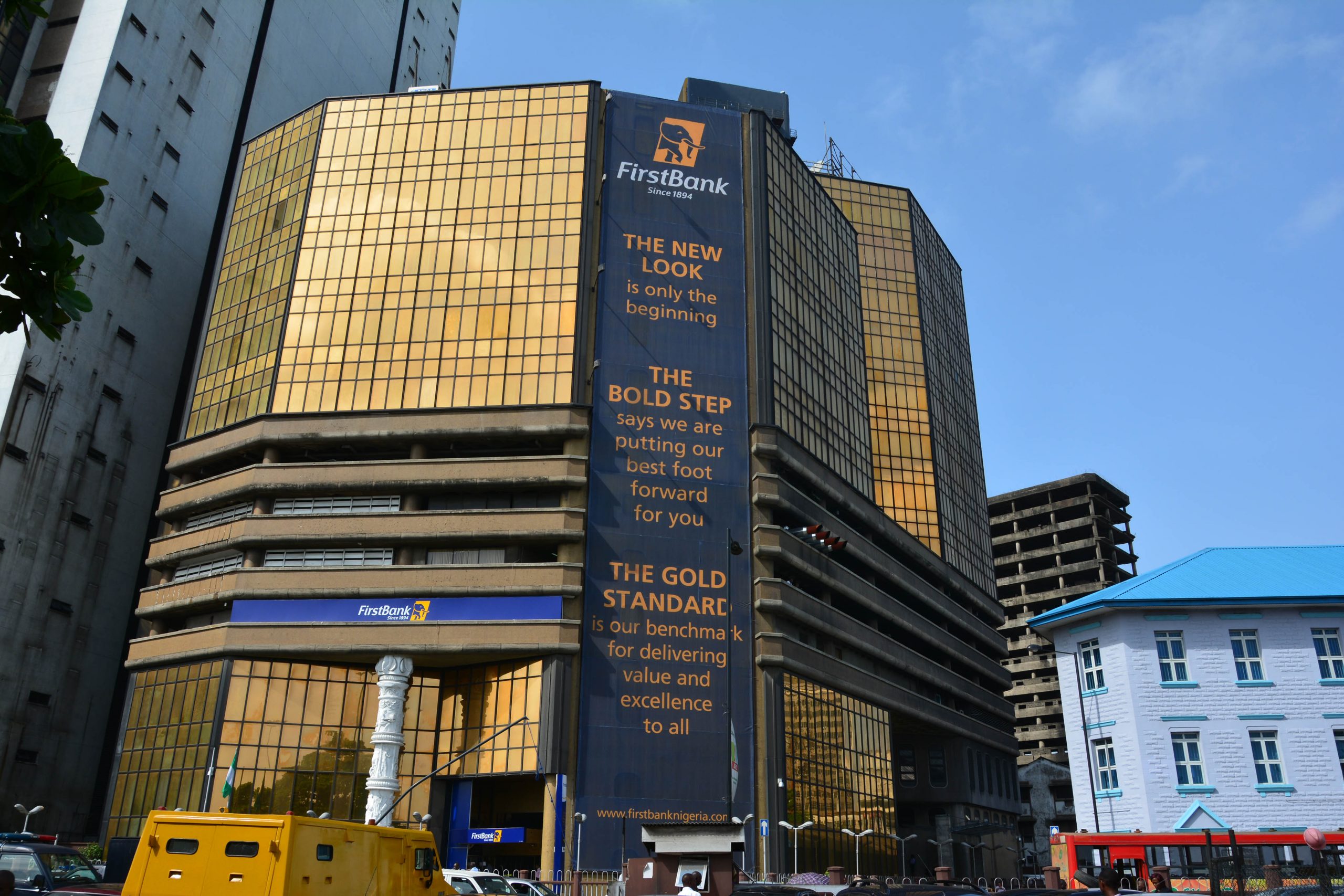 In partnership with FirstBank – Nigeria's premier and leading financial inclusion services provider – Verve International, Africa's leading payment technology and card business, has launched its third National Consumer promo designed to reward users of FirstBank verve card with exciting gifts and cash prizes to appreciate their patronage and use of the card to carry-out their electronic banking transactions.
The ongoing 2-month promo will end on 30 October 2022 as 20 customers (10 customers per month) with the highest transaction count during the promo will be made millionaires, winning the sum of N1 million each. Also, N20,000 will be won by 25 customers monthly.
On the other hand, 2620 FirstBank verve cardholders that double their transactions every week, stand a chance to enjoy 10% cashback capped at N2,000 per customer.
Speaking on the promo Chuma Ezirim, Group Executive, e-Business & Retail Products, FirstBank said "we appreciate our partnership with Verve Card through the years; a partnership of empowerment and opportunities which include growing the economy, supporting new businesses and preventing unemployment. FirstBank verve card holders are encouraged to keep using their cards as it is a card offering that promotes safe, convenient and rewarding digital banking experience with 20 customers standing a chance to be millionaires at the end of the promo."
Verve card is a secure debit card that allows cardholders to conveniently meet their daily financial needs such as payment for goods and services, airtime recharge, bill payments, funds transfer, etc. Verve card is accepted across all ATMs, POS, Web and Mobile Platforms in Nigeria.
The promo is also opened to new verve cardholders as non-verve cardholders are encouraged to visit the nearest FirstBank branch today to pick up a Verve card and start getting rewarded!
Only recently, FirstBank – in partnership with Verve – rewarded over 2601 FirstBank verve cardholders with various prizes; including N20,000 cash prize, N10,000 cash prize, N10,000 worth of airtime; power generating sets, refrigerator, cooking gas, smart TV and the grand prize of a brand-new car to a lucky winner.