Pandora Papers: New Law In United Kingdom To Stop Money Laundering, Secret Acquisition Of Property By Nigerians, Others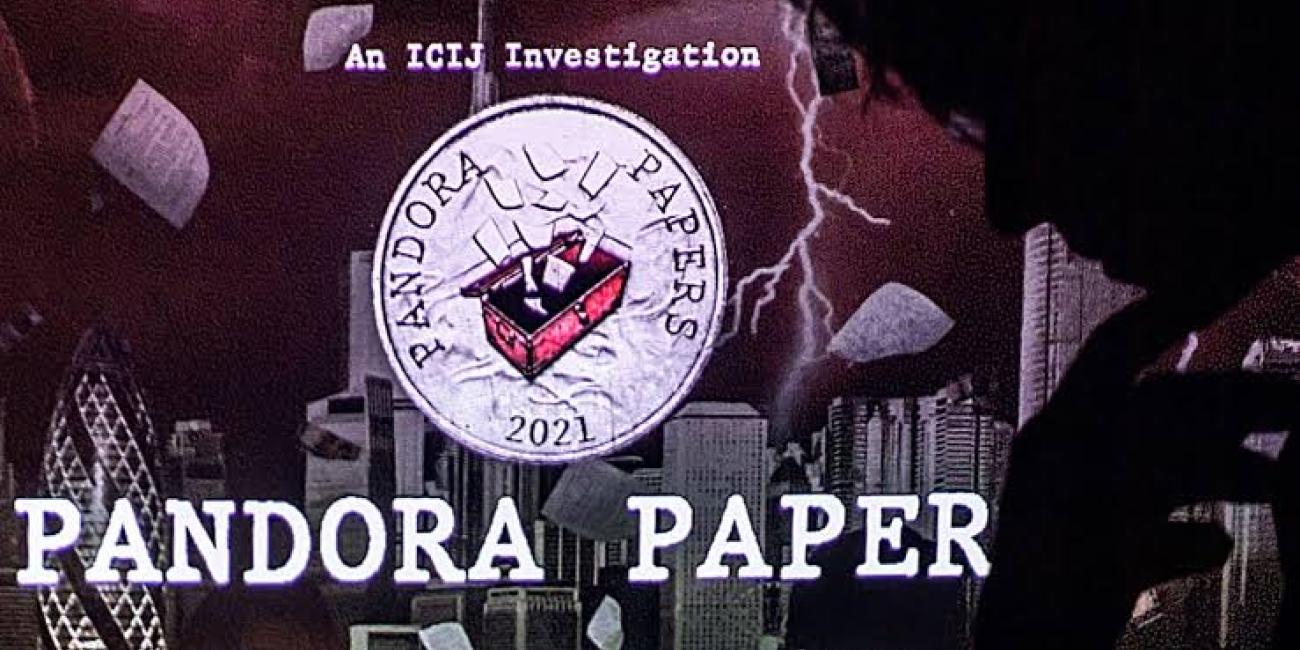 According to BBC, any anonymous foreign company seeking to buy UK land or property will need to reveal the true owners.
Anew law in the United Kingdom is requiring offshore companies investing in its property market to declare their beneficial owners, promising to reverse London's notoriety for allowing the flow of suspicious funds into its real estate through offshore shell companies.
According to BBC, any anonymous foreign company seeking to buy UK land or property will need to reveal the true owners.
Foreign companies that refuse to disclose their true owner could face fines of up to £2,500 per day or up to five years in prison.
The register comes amid economic sanctions in response to the Russian invasion of Ukraine.
Foreign organisations who already own land in the UK will have a six-month period to register their beneficial owners or managing officers.
Business Minister Lord Callanan said, "We have been clear that the UK is a place for legitimate business only, and to ensure we are free of corrupt elites with suspicious wealth, we need to know who owns what."
The register was part of the Economic Crime (Transparency and Enforcement) Bill in February 2022, in response to Russia's invasion of Ukraine.
The bill proposes that anyone setting up, running, owning or controlling a company in the UK to verify their identity with Companies House, a government agency, as well as giving Companies House the power to challenge suspicious information.
The register applies to property bought since January 1999 in England and Wales, and since December 2014 in Scotland.
Labour MP Margaret Hodge said the government needed to go further to tackle money laundering.
"To truly stop the flows of corrupt wealth into our housing market, the government must urgently put in place an open register of the true owners of UK land and property, not just of those owned by companies," she said.
"Anything less would demonstrate once and for all that this government is truly soft on dirty money."
Any overseas body that has disposed of property since 28 February 2022 – when the legislation for the register was first announced – will be required to provide a statement to Companies House.
Multi-million-pound country manors in the south of England and luxury flats in London's most expensive areas are among the homes which have been linked to Vladimir Putin's regime and associates.
Before the new provision, which came into force this month, individuals could launder suspicious funds through notorious secrecy and tax havens and hide behind shell companies incorporated in those havens to anonymously buy properties in the UK, especially in London, PREMIUM TIMES reports.
Mohammed Bello-Koko, the chief executive of the Nigerian Ports of Authority; Gboyega Oyetola, Osun State governor; Stella Oduah, a senator and former minister; and Stella Ogene, a jurist were all exposed to have used suspicious funds to buy real estate through offshore shell companies.
They hid behind shell companies secretly incorporated in tax havens to anonymously acquire London properties, thereby evading enhanced due diligence in the UK and blocking the Code of Conduct Bureau in Nigeria to determine their true worth or if they had amassed wealth their legitimate incomes could not justify.
In February 2018, it was reported that Transparency International UK had listed two London houses suspected to be owned by then-Nigerian Senate President, Bukola Saraki for investigation under Britain's new law, Unexplained Wealth Orders.
TI said Land Registry documents showed the houses at 7 and 8 Whittaker Street, Belgravia, London were owned by Landfield International Developments Limited and Renocon Property Development Limited.
Based on market estimates by Zoopla, the properties were worth a combined total of around £15 million.
According to data released as part of the Panama Papers, the companies were controlled by Toyin Saraki, the wife of the former Nigerian Senate President, as well as one of his personal aides. At the time of the revelations, none of the offshore holdings were reported in Saraki's official asset declarations.
Previous public disclosures by Saraki indicated he had high levels of unexplained wealth, Transparency International said.
In 2003, his asset declaration showed he had amassed tens of millions of pounds worth of assets during his time as director of Société Générale Bank and Special Assistant to the President on Budget.
Ex-Skye Bank chairman Tunde Ayeni speaks on paternity scandal with former lover, Adaobi Alagwu.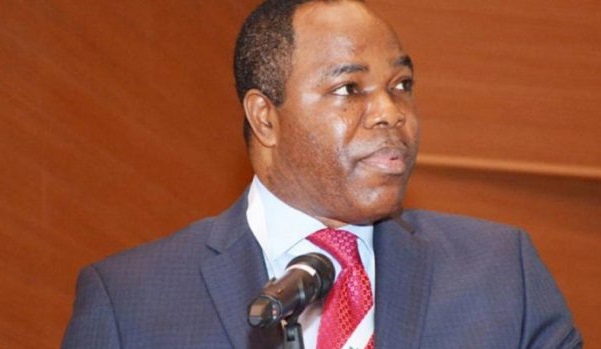 Former chairman of the board of directors of the defunct Skye Bank (now Polaris Bank) Tunde Ayeni has debunked a report that he reunited with his ex-lover Adaobi Alagwu.
Ms Alagwu, 30, a female lawyer based in Abuja, was said to be Ayeni's daughter's classmate when their relationship began.
The lawyer, it was gathered, wants him to admit he is the father of the baby girl she has and take responsibility for her.
Ayeni, however, admitted in a statement released by his media office that his affair with Alagwu set his family backwards and that he would not like to revisit his romance with her.
He said, "Ordinarily, the recent series of media reports linking my name with a lady, Adaobi Alagwu, should not deserve a response from me since the section of the media that is feasting on the issue seems to be uninterested in fact-finding, but mere sensationalism.
"But, given the possibility of even some discerning readers placing some value on the story, this short clarification and disclaimer become necessary.
"I wish to state that, indeed, Ms. Adaobi Alagwu and I had a relationship, which has since ended and, as well-meaning Nigerians can imagine, it was a mistake that has caused my family much pain which I regret and do not wish to continue reliving as a section of the media continues to make me do."
On the paternity of Alagwu's child, the businessman explained that the issue "is being resolved and will be resolved in due course but whichever way it is resolved, will never mean a rekindling of the ended relationship between myself and Ms. Alagwu."
Last year, the Economic and Financial Crimes Commission (EFCC) pulled back the N25.4 billion fraud case it filed against Ayeni and Skye Bank's former managing director, Timothy Oguntayo.
The commission's move followed an out-of-court settlement which the duo struck with the agency involving the forfeiture of about N15 billion in cash and assets.
Tony ELUMELU Celebrates 60th Birthday with Symposium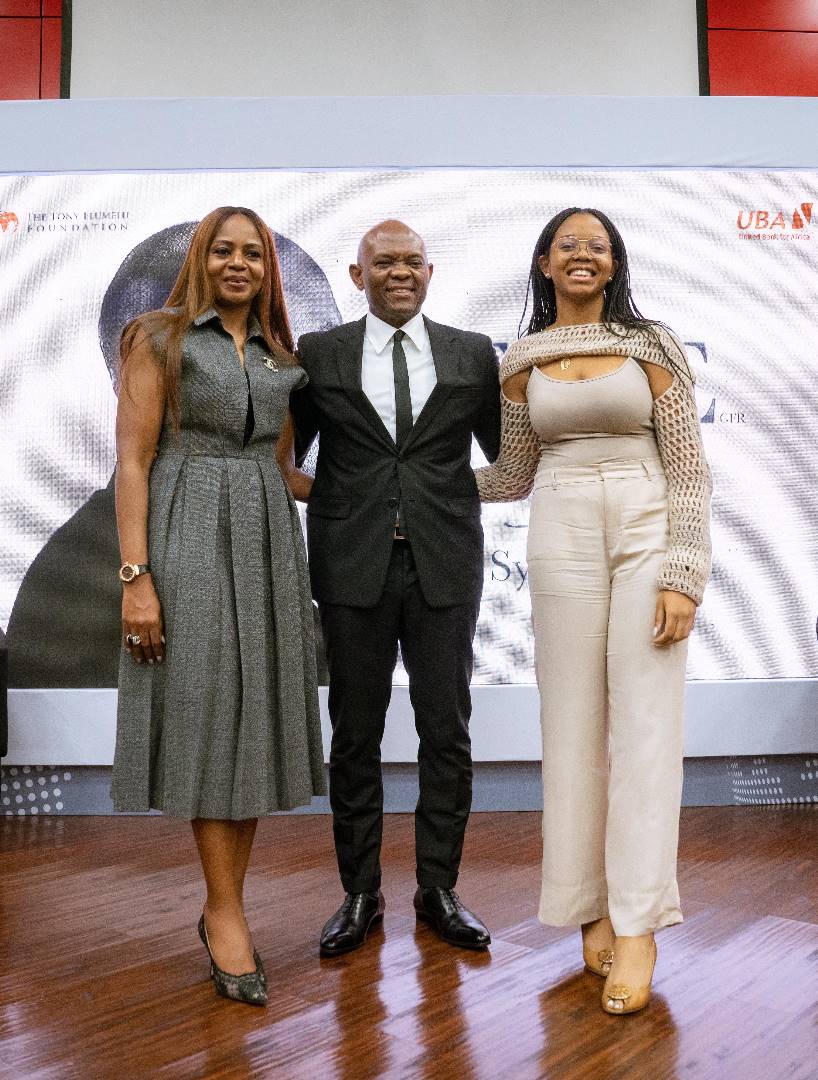 The Group Chairman, United Bank for Africa (UBA) Plc, Tony Onyemachi Elumelu, CFR, clocked 60 years on Wednesday March 23, 2023 and in commemoration of this event, a symposium was held in his honour at the Tony Elumelu Amphitheatre in UBA House.
The symposium tagged '60 for 60' was attended by 60 young beneficiaries of the Tony Elumelu Foundation Entrepreneurship Programme, friends and colleagues.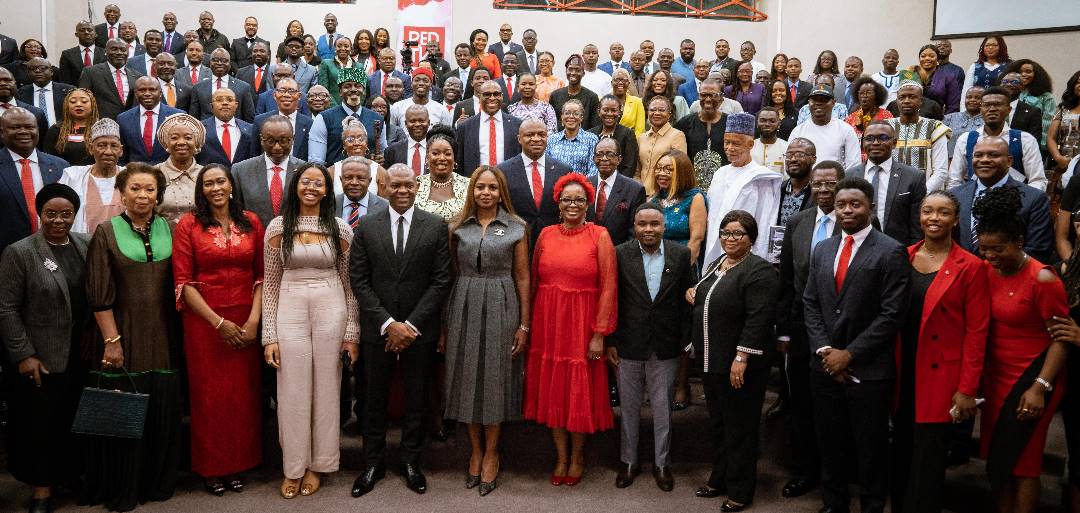 Seplat Sues Retired Founder Orjiako For Fraudulent Use Of Company's Letterhead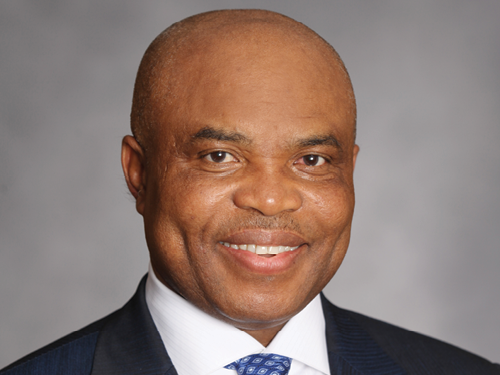 Seplat Energy Plc has cut ties with founder, A.B.C. Orjiako and Amaze Limited for transacting on behalf of the company without the approval of the board after retirement.
The energy company said it has also commenced legal action against its retired founder and Amaze Ltd.
The company made the disclosure in a filing seen by THE WHISTLER on Thursday and signed by Mr. Basil Omiyi, Independent Chairman, on behalf of the entire Board of Seplat Energy PLC.
The company said, "Seplat Energy Plc (Seplat Energy or the Company) announces the termination with immediate effect of the Consultancy Agreement between the Company's wholly-owned subsidiary and its co-founder, Dr. A.B.C Orjiako, acting through Amaze Limited.
"Under the Consultancy Agreement, Dr. Orjiako was obliged to provide defined assistance with certain external stakeholder engagements following his retirement from the Board after the 2022 Annual General Meeting in May 2022."
Orjiako first resgined in November 2021, eight days after Zenith Bank Plc received an order from a Federal High Court sitting in Lagos blocking Seplat from transacting with its embattled founder, Orjiako.