Ooni Of Ife, Adeyeye Ogunwusi Welcomes Heir To Throne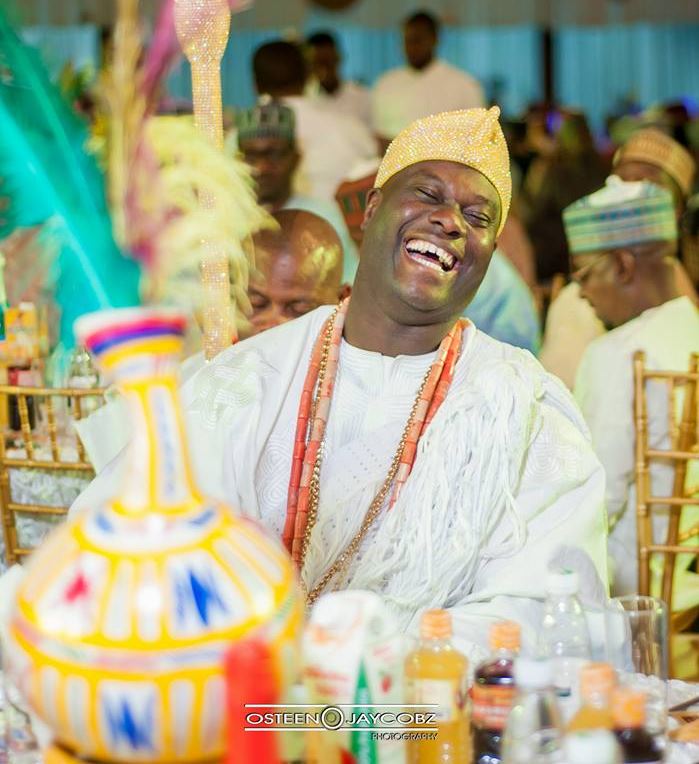 ***As Heir To The Throne Of Oduduwa Arrives From Olori Naomi
In the past, there had been speculations about Olori Naomi welcoming her first baby for Ooni Adeyeye Ogunwusi.
The speculation had been quashed by the Director of Media and Public Affairs to the Palace, Moses Olafare.
However, this time, it is the truth, as the queen welcomed a baby boy in the early hours of Wednesday, 18th November.
The news was announced by the Ooni himself on his Instagram page.
He wrote, 'To God be the glory great things he has done. Hearty congratulations to the entire House of Oduduwa and Olori Silekunola who today birthed a Prince to the Royal throne of Oduduwa. Mother and child are doing well to the glory of God Almighty.'
N3bn Fraud: EFCC Arraigns Ex-NSITF Boss, Ngozi Olejeme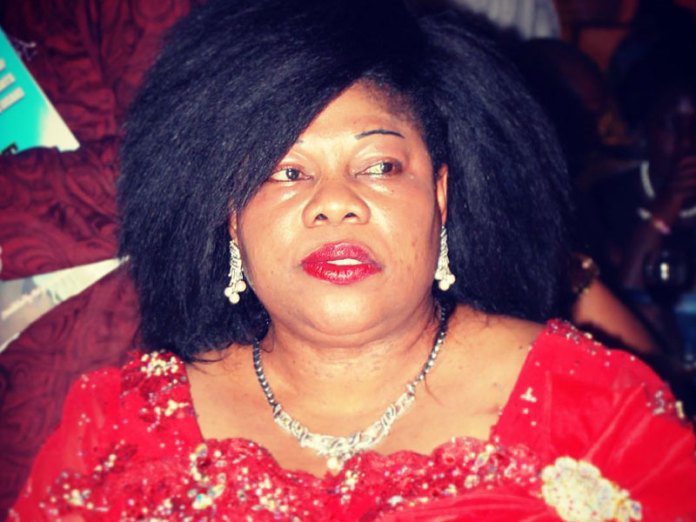 The federal government on Thursday arraigned a former Chairman of the Board of the Nigeria Social Insurance Trust Fund (NSITF), Ngozi Olejeme, on a nine-count charge of abuse of office and fraud to the tune of N3 billion.
She was arraigned before Justice Maryam Aliyu of the Federal Capital Territory (FCT) High Court in Jabi, Abuja.
She however pleaded not guilty to all the charges.
The Economic and Financial Crimes Commission (EFCC) had earlier declared Olejeme as a wanted person in relation to the said offences.
In the nine-count charge, the anti-graft agency specifically accused Olejeme of abusing her office and position as then boss of NSITF. She was also accused of receiving bribe and awarding contracts without due process, among others.
However, following her not-guilty plea, the counsel to the EFCC, Steve Odiase, requested a date for the commencement of trial as well as the remand of the defendant pending trial.
Responding, Olejeme's lawyer, Paul Erokoro (SAN), informed the court about his client's bail application, which he urged should be granted either on self recognisance or on liberal terms.
Erokoro said the defendant returned to the country in 2017 on her own volition on hearing that she was declared wanted for questioning by the EFCC.
He said she reported to the EFCC, questioned and was granted bail, adding that she has been reporting to the EFCC since then.
Erokoro assured the judge that since the defendant has remained faithful to the bail granted her by the EFCC, she will be available for trial.
He added that the bail application was based on medical grounds, which include that she has been diabetic and hypertensiive for 30 years; she, in recent time, had four surgeries in the United States and South Africa.
Erokoro told the court that the defendant suffered heart failure four months ago and also contracted COVID-19, but is currently recovering from it.
He said the defendant is scheduled for one follow-up surgery next month in South Africa, and that his client would apply for permission to travel for that purpose.
However, Odiase while not opposing the bail application, argued that she be ordered to produce a surety pending the conclusion of the trial.
In a short ruling, Justice Aliyu adjourned till Friday for ruling on the bail application and ordered that the defendant be kept in the custody of the EFCC.
In one of the counts, Olejeme was alleged to have "dishonestly received the sum of N22,200,000.00" from a contractor with NSITF into her personal account No. 32327505058110 at GT Bank.
Olejeme was also accused of receiving $48,485,127.00, which was dollars equivalent of some funds received from contractors as "kickback".
N250 million libel: Ex bank manager, Dr. Osadebe Osakwe drags Sowore, Sahara Reporters to court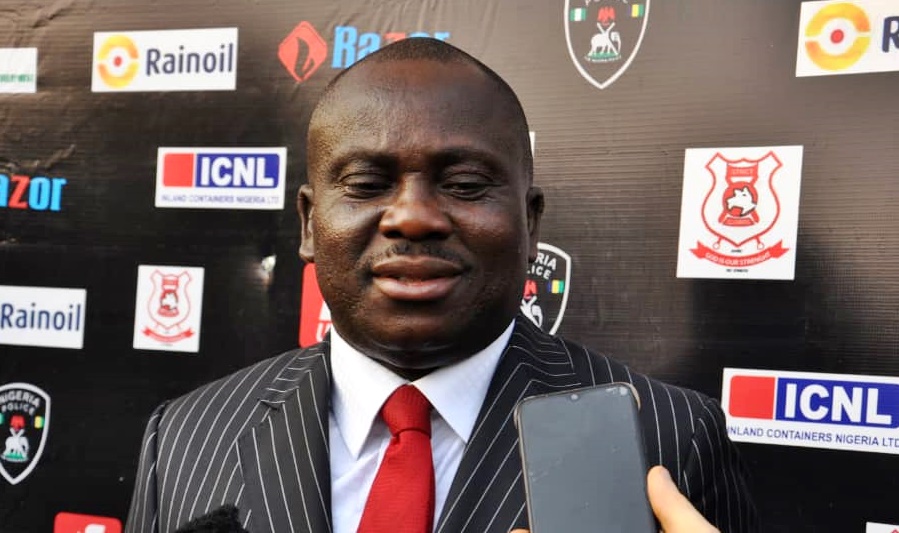 A former Manager with the Zenith Bank Plc, Dr. Osadebe Osakwe has dragged the publisher of Sahara Reporters Mr. Omoyele Sowore and the Sahara Reporters Media group to a Lagos High Court seeking the sum of N250 million each as damages from the defendants for alleged defamation of character.
Dr. Osadebe who is also the Managing Director/Chief Executive Officer of North China Construction Nigeria in his statement of claim, alleged that the defendants in their online news media, website and blog on 17th May 2016, published the offensive material captioned "Zenith Bank Manager uses Armed thugs to take land from indigenes".
The publication went further to say "A crisis is reportedly brewing between Igbodo Community in the Ika North East and Onicha-ugbo community in Aniocha North Local Government Area (LGA) of Delta state following alleged criminal activities coordinated by a Manager of Zenith Bank Plc, Osadebe Osakwe. Dr. Osakwe, an indigene of Onicha-Ugbo community and a Manager of Zenith Bank Plc has allegedly been using armed thugs to seize land from residents of Igbodo community.
"Sahara Reporters reliably gathered that Dr. Osakwe who has used the confiscated land to established a farm called "Adagat" Agricultural Ventures Limited" has continuously boasted that the Minister for Petroleum Resources, Ibe Kachikwu and his brother, a Senior Police Officer are solidly behind his land-grabbing from the people of Igbodo community for the purpose of starting a World Bank farming project…".
The Plaintiff, who also alleged that the defendants in another publication on 19th April, 2018 titled: "Scandal: Gov. Okowa, Sister, SSG and Others Embroiled in N13.6bn Secretariat Complex Fraud." The defendants in the publication on their website stated that: "Delta state Governor, Dr. Ifeanyi Okowa, his sister, Ivana Shenton, Secretary to the State Government, (SSG), Festus Ovie Agas, Commissioner for Special Duties, Government House, Asaba, Henry Sakpra, a former Zenith Bank Manager, Osadebe Osakwe and others have been indicted in a N13.6 billion fraud scandals related to a new secretariat complex being built by the state and information available to this website indicated that the governor, awarded the contract for the new central secretariat complex to North China Construction Company Nigeria Limited (NCCG) which allegedly has the governor's Sister, Ivana Shenton and former Zenith Bank Manager, Osadebe Osakwe as frontiers.'
"Checks by Sahara Reporters revealed that North China Construction Nigeria Limited was registered two years before the emergence of Okowa as a governor with Corporate Affairs Commission registration number, RC 1113315, and is being managed by Osadebe Osakwe, the former Zenith Bank manager who is also a strong ally of the Delta governor… It was alleged Osakwe spent a fortune in making sure Okowa emerged governor of Delta state in 2015 general elections. It described the contract as 'a conduit pipe being used by Governor Okowa to drain the state's treasury ahead of his second term bid…."
Dr. Osadebe said the defendants have caused to be made and published several publication against him through their online media to reduce his estimation before the average right thinking members of the society.
He said the publications of the defendants have clearly and deliberately represented to the whole world that he is a stooge, corrupt, fraudster, a killer, a cheat, a dubious fellow of questionable character, a thief, lacking in integrity and an enemy of the people of Delta State of Nigeria, the Federal Republic of Nigeria and the International Community altogether, and these imputations are in no doubt defamatory against any standards worldwide.
Briefing journalists, Dr. Osadebe's lawyer, Barr. Patrick Odozi stated in his word "I know that the said unverified and unsubstantiated publications which was put in an international online news media and published worldwide, is completely false and fabricated, and I strongly emphasize that in all the said publications the defendants defamed the character and image of my client on the internet which has been published and read and still being read till date by different people within Nigeria and abroad who have now come to see my client as a brute, corrupt and a debased fellow," The lawyer asserted.
Nigerian billionaire, Gilbert Ramez Chagoury indicted for US campaign finance violations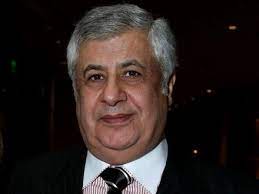 The United States Justice Department on Tuesday, charged Nigerian billionaire, Gilbert Ramez Chagoury with one count of scheming to falsify and conceal material facts and two counts of making false and misleading statements to federal investigators during an investigation into illegal contributions he made to the re-election campaign of Nebraska Republican Congressman, Rep. Jeff Fortenberry. Under 18 USC Section 1001, the penalty for making false statements is a maximum sentence of up to five years in prison. Both Fortenberry and Chagoury face up to 15 years imprisonment if convicted.
A federal grand jury also indicted Rep. Fortenberry, alleging that the Nebraska GOP congressman concealed information and made false statements to authorities. The Justice Department also said Rep. Fortenberry repeatedly lied to and misled authorities during the investigation into illegal contributions made by Chagoury to his reelection campaign. The 75-year-old Nigerian billionaire of Lebanese descent has been living in Paris, France since 2015, after he fell out of favor with the new political establishment in Nigeria led by President Muhammadu Buhari. Chagoury is alleged to have bankrolled the election campaign of then President Goodluck Jonathan who was defeated by Buhari.
Gilbert and his brother, Ronald Chagoury, who have built a reputation as giants of global philanthropy, are among Africa's richest men with generous donations to charitable projects around the world. Gilbert's name is on a gallery at the Louvre in France and a medical school in Lebanon, and he has received awards for his generosity to the Catholic Church and St. Jude's Children's Hospital in the USA. He owns a seven-bedroom hilltop mansion in Beverly Hills in California, and he has a high-level network of friends from Washington to Lebanon to the Vatican, where he serves as an ambassador for the tiny island nation of St. Lucia. His website shows him shaking hands and laughing with Pope Francis.
"I never imagined what the future would hold for me," Chagoury once said of his boyhood in Nigeria. "But I knew there was a vision for my life that was greater than I could imagine.… I consider it a duty to give back." Since the 1990s, Chagoury has cultivated a friendship with the Clinton family, in part by writing big checks, including an estimated $5 million to the Clinton Foundation, according to its list of donors. At a 2009 Clinton Global Initiative conference, where business and charity leaders pledge to complete projects, the Chagoury Group's Eko Atlantic development – nine square kilometers of Lagos coastal land reclaimed by a seawall – was singled out for praise. During a 2013 dedication ceremony in Lagos, just after Hillary Clinton left her post as secretary of State, Bill Clinton lauded the $1 billion Eko Atlantic as an example to the world of how to fight climate change.
By the time Hillary Clinton became secretary of State, the relationship was strong enough for Bill Clinton's closest aide to push for Chagoury to get access to top diplomats, and the agency began exploring a deal, to build a consulate on Chagoury family land in Lagos. But even as those talks were underway, other State Department officials were examining accusations that Chagoury had unsavory affiliations, stemming from his activities and friendships in Lebanon. After a review, Chagoury was refused a visa to enter the US in 2015.
Chagoury was born in 1946 in Lagos to Lebanese parents, and as a child attended school in Lebanon. He sold shoes and cars in Nigeria, according to a biography on his website, before marrying the daughter of a prominent Nigerian businessman. In the years afterward, Chagoury's wealth grew. He has used some of that money to build political connections. His family conglomerate now controls a host of businesses, including construction companies, manufacturing plants, flour mills and real estate. Operating under the Chagoury Group – an industrial conglomerate founded in 1971 with interests in almost every viable sector in Nigeria; the group's net worth, according to Forbes, is about $4.2 billion. The Chagoury brothers own the prestigious Eko Hotel & Suites, HITECH Construction Company and ITB Construction Ltd. They are also behind the over $6 billion Eko Atlantic project, which is an entirely reclaimed coastal city built in the upmarket Victoria Island area of Lagos and reserved exclusively for the high net worth individuals and corporate entities including some embassies. Its grand cheerleaders boast that upon completion, the new Eko Atlantic would match New York's Manhattan.
During the rule of Gen. Sani Abacha, who seized power in Nigeria in 1993, Chagoury prospered, receiving development deals and oil franchises. In the 1990s, Chagoury portrayed himself as an Abacha insider as he tried to influence American policy to be friendlier to the junta. Soon after President Clinton named Donald E. McHenry a special envoy to Nigeria in 1995, Gilbert and Ronald Chagoury visited McHenry in his office at Georgetown University in Washington. The US was pushing for the return of democratic rule in Nigeria; Abacha, meanwhile, was eager to have Nigeria taken off a US list of nations enabling drug trafficking, McHenry said. Abacha turned out to be one of the most notorious kleptocrats in history, stealing billions in public funds. After Abacha's death in 1998, the Nigerian government hired lawyers to track down the money. The trail led to bank accounts all over the world; some under Gilbert Chagoury's control. Chagoury, who denied knowing the funds were stolen, paid a fine of 1 million Swiss francs, (about $600,000), and gave back $65 million to Nigeria; to get his Swiss conviction expunged.
As a noncitizen, Chagoury is barred from donating to US political campaigns, but in 1996, he gave $460,000 to a voter registration group steered by Bill Clinton's allies and was rewarded with an invitation to a White House dinner. Over the years, Chagoury attended Clinton's 60th birthday fundraiser and helped arrange a visit to St. Lucia, where the former president was paid $100,000 for a speech. Clinton's aide, Doug Band, even invited Chagoury to his wedding. Chagoury has also donated to Republicans: He and his brother, along with Eko Atlantic, are listed as sponsors for a 2014 art exhibit at the George W Bush Presidential Center. In spite of his network of powerful friends, Chagoury has aroused the suspicions of US security officials. In 2010, he was pulled off a private jet in Teterboro, NJ, and questioned for four hours because he was on the Department of Homeland Security's no-fly list. Homeland Security documents show that he was subsequently removed from the list and categorized as a "selectee," meaning he can fly but receives extra scrutiny. Another Homeland Security document shows agents citing unspecified suspicions of links to terrorism, which can include financing extremist organizations; Chagoury later told reporters that agents asked him what bank he used in Nigeria.
In July this year, Chagoury was in Paris, France to join his fellow billionaires as guests of French President, Emmanuel Macron. The billionaire was said to have made the US his initial new abode, while his younger brother, Ronald held forte in Nigeria. The billionaire was then shuttling London, Beirut and Dubai to attend to business issues until he finally settled for Paris as his new base where he was plucked to be part of Macron's France-Nigeria Business Council headed by Nigerian billionaire, Abdulsamad Rabiu. The brothers returned briefly to the spotlight in April 2020 when they significantly boosted Nigeria's fight against the spread of the deadly coronavirus pandemic with the donation of N1 billion to Lagos State government. For the last three decades, Chagoury spent at least a few months each year in Beverly Hills, where he owns an 18,000-square-foot estate, once the home of actor Danny Thomas, with commanding views of West Los Angeles and the ocean. A year ago, after his visa application was denied, Chagoury's mansion was put on the market, with an asking price of $135 million. It's still on sale.