OLU OF ITORI OBA AKAMO STEPS OUT…
Celebrated monarch, astute administrator and successful entrepreneur, keen facilitator and harbinger of grassroots development, Oba Abdulfatai Akamo, Olu Itori Egbaland combined majesty with a sense of history, tradition and modernization that is profound and impressive. A devout practicing Muslim, he was born of humble parentage with strong Islamic roots on October 1st, 1960 [Independence Day] to the family of Busari & Belawu [Kemta and Itori respectively.
The founder of Great Expectation Group, a conglomerate offering wide –range services ranging from Travel Agency, Supermarket, and Fashion Outfit to Car-Hire service and Haulage business. An avid sports personality and member of the Football Supporters Club, he recorded a major breakthrough in his endeavor when he secured a lucrative contract to provide tickets for members of the Nigeria Football Supporters Club contingent to the 1996 Atlanta Olympic. Sociable, charismatic and a formidable exponent of grassroots empowerment and development, he was enthroned Olu of Itori beyond his wildest dream on February, 2004, by late Oba Oyebade Lipede, the then Alake of Egbaland.
The news about this very respected monarch is that over a period of time many people have thought he is not the social type, but he has disappointed many who make such assumptions as we have noticed him at different high profile events lately. The most recent of his outing was when Society people sighted him at the 70th birthday celebration of the king of Juju maestro, King Sunny Ade in his home town in Ondo state last week, and trust the high ranking monarch he did not spare anything as he enjoyed his time spent qualitatively.
Nasarawa Governor's Son, Hassan Sule Dies 7 Months After Wedding….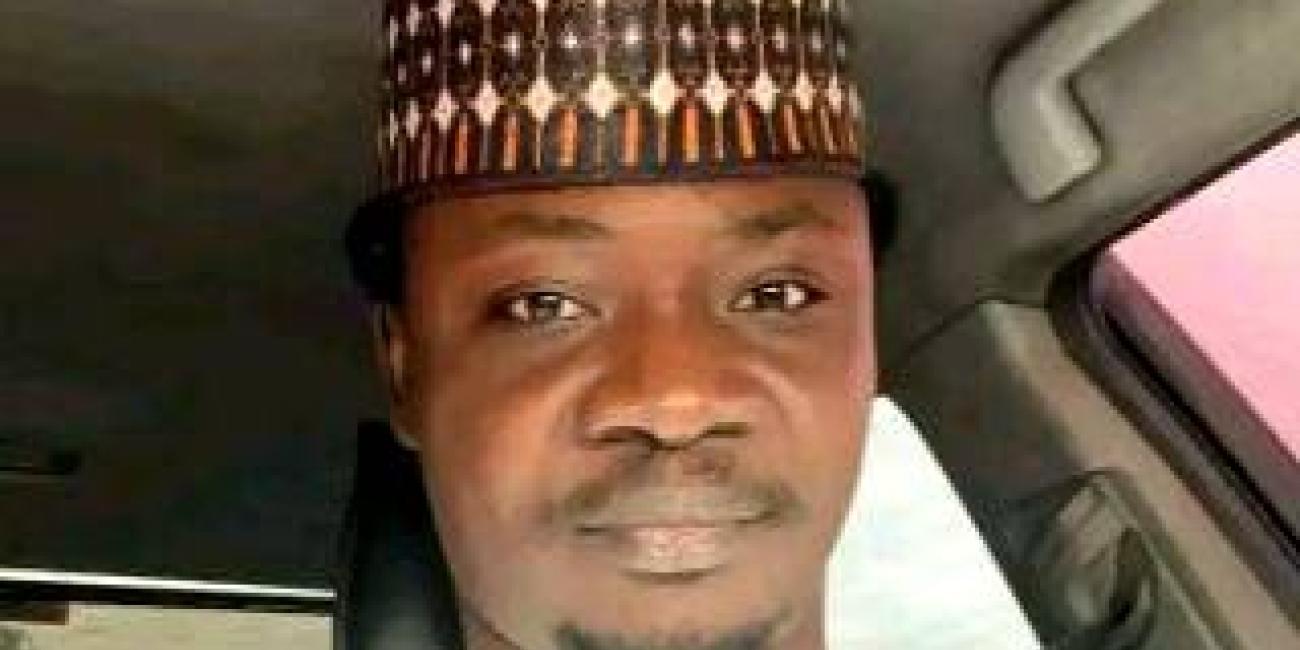 Abdullahi Sule, the Nasarawa State Governor, has lost his son, Alhaji Hassan Sule.
Hassan reportedly died after a brief illness.
He died seven months after his elaborate wedding to Salamatu Muhammad Odeh, which was held on Saturday, June 25 2022.
The wedding took place at the palace of the Emir of Keffi and was attended by prominent Nigerians including Vice President Yemi Osinbajo; Africa's richest man, Alhaji Aliko Dangote; Governors of Kano, Ogun and Borno, Abdullahi Ganduje, Dapo Abiodun and Professor Babagana Zulum respectively.
According to Vanguard, the lawmaker representing Lafia North Constituency at the State House of Assembly, Hon. Muhammed Ibrahim Alkali said he received the news with great shock.
In a condolence message to Governor Sule, the lawmaker described the death of his son, Hassan, as a huge loss to the state and Nigeria at large.
"I share my deep condolences with His Excellency, Engr Abdullahi A. Sule, over the passing of his beloved son Alh. Hassan. I pray that Allah (SWT) grants him Aljanatul Firdaus and comfort his family," the statement said.
Also, a condolence message signed by the Publisher of Eggonnews, Matthew Kuju and obtained by the newspaper around 5.30 am, reads, "It is with pains in our hearts to learn of the passage of your dear son, Hassan. No doubt, it is very painful when a father has to bury a son, but only Allah can explain such happenings.
"We pray May Allah raise him among the righteous and grant him aljannah Firdausi, and may Allah grant the family the fortitude to bear this painful demise."
Toyin Abraham Distances Self From Property Scammers, Revolution Plus, Bamidele Onalaja!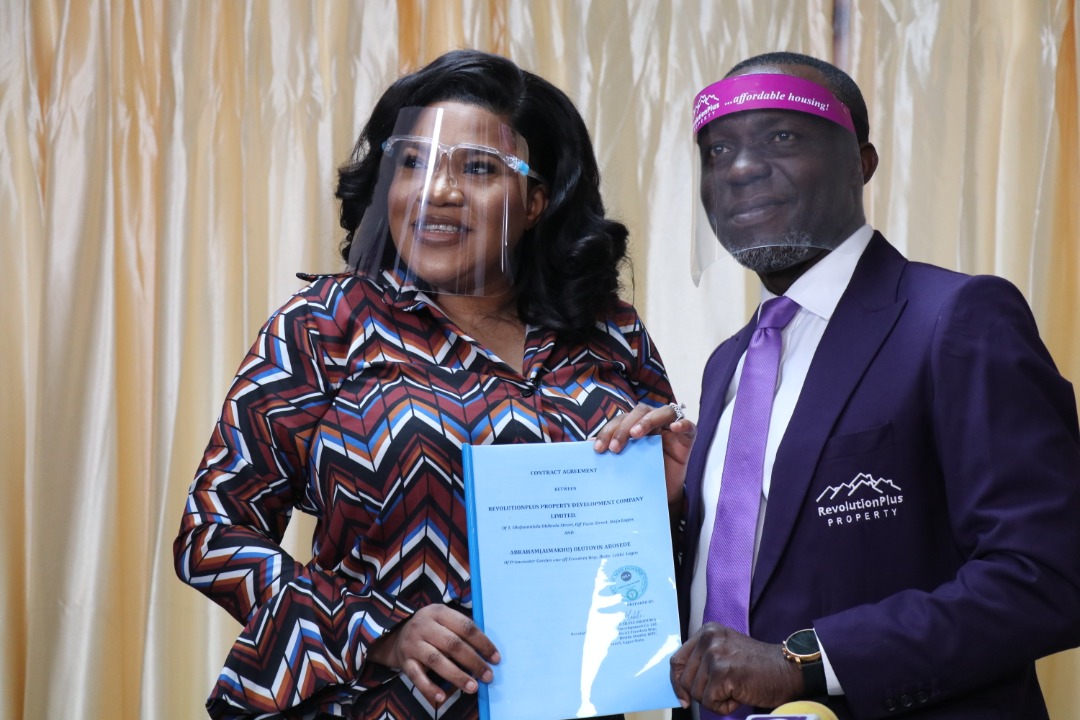 Nollywood actress Toyin Abraham has announced that she has ended her working relationship with a real estate company, Revolution Plus.
The actress made the announcement via a short statement she released on Saturday.
She never mentioned why she ended the ambassadorial deal with the company but this may be connected with some complaints raised by customers of the company.
"For those who are observant? You would have noticed my inactivity about the Revolution Plus brand. Got the purpose of business confidentiality, I won't be going into the back and forth that happened between us, but I can let you know freely that I have stopped working with the brand and all official engagement between us stops by 31st of this month. I am grateful for the opportunity and I am so sorry for those that have experienced inconvenience working with them. I wish the company well in its future dealings and strength to deal with existing issues," the statement from the actress reads.
In 2022, Toyin was among the brand ambassadors called out by customers after they accused Revolution Plus of failing to allocate properties to them after they made the full payment.
In the heat of the controversy, several aggrieved clients took to social media to drag the entertainers for representing the company despite its alleged involvement in fraud.
But in their reactions, the entertainers called on affected customers to exercise patience, assuring that the issue would be resolved.
In an Instagram post in 2022, Toyin said she has already reached out to the company. She also dismissed claims that she had left the real estate brand.
"I am not leaving the brand as I can say they keep to their words, it's just that we have issues that need to be resolved," she wrote.
Property Scam: Controversial RevolutionPlus CEO, Bamidele Onalaja Lands In N15 Million Scam Allegations…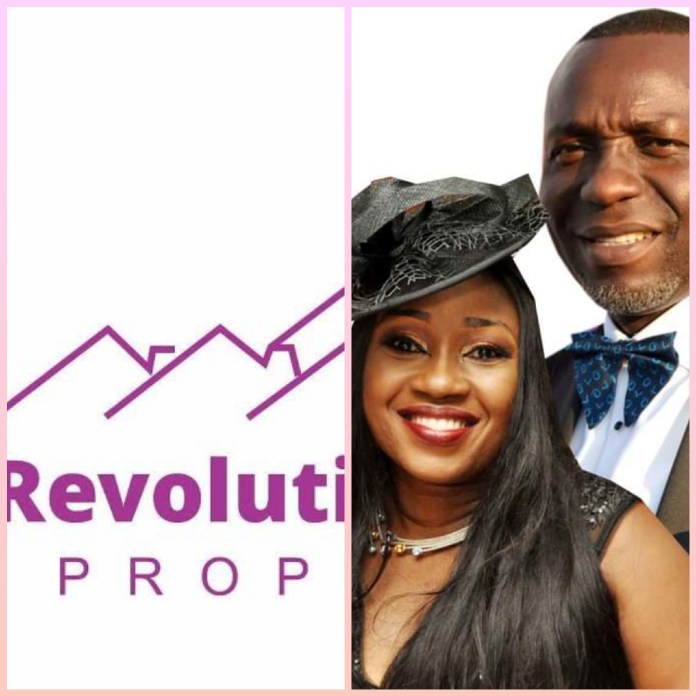 Society Reporters reports that The controversial CEO of RevolutionPlus property, Bamidele Onalaja has been accused of a N15 Million scam.
This was made known by a customer of the property company who revealed that he purchased a landed property worth N15 Million since 2020 but is yet to get allocation three years after.
The customer explained that the company is fond of sending email notifications for allocation only to go back and forth regarding the allocation process.
In a video shared on Instagram, the customer caused a scene at the company's office to further express his displeasure in the company.
Watch the video here:
https://www.instagram.com/p/CnrYF3-OPgm/?igshid=Yzg5MTU1MDY=