OLASUBOMI BALOGUN @ 81: The Portrait Of An Accomplished Entrepreneur
He belongs to the rare class of Nigerians whose positive epithets could fill a basket. Across the different spheres of life, his reputation towers because he has succeeded in leaving positive landmarks across them all. He is not only Founder of a foremost and trail-blazing bank, First City Monument Bank (FCMB), but actually steered it to a towering height. Today, that singular vision has remained a loud evidence of rare entrepreneurial and managerial acumen. And anywhere at all where the discourse is entrepreneurial acumen and mastery of the business landscape, his views are accorded a diligent attention.
Welcome to the illustrious life thus far of Otunba Michael Olasubomi Balogun, whose birthday celebration is sign-posting the entirety of the Nigerian landscape this season. Like already inferred, his accomplishments are legion, and have ensured a range of warm appellations after his name. FCMB and the values it represents are just ready testimonies to his good business sense, but are obviously not the only ones. Born at Ijebu-Ode in Ogun State on 9, March 1934, the story of Otunba Balogun's life in full or perspective speaks volumes. Not only has he achieved success but lets the streams of his success to flow like living water to others. The attribute is what has earned him, the tag of constructive philanthropist.
And unlike many who glory in whatever achievement they have made, he credits such a privilege to the Almighty Himself, in both words and indeed. So, after prowling the lawns of Nigeria's business districts, and winning its cherished laurels on account of his diligence, he returns to the hose of the Lord to sow seeds of comfort to the less privileged. It was this way that devoted substantial part of his private resources towards the care and service of the less privileged in his immediate community and Nigeria at large. He has also invested in institutions for the health care and welfare of the children.
Though seemingly born with a kind heart, and resolution to succeed, Otunba Balogun did not however leave his life to chance. istead, he paid the price of diligence enrolling in the necessary institutions of learning, preparing himself for the life of success that he currently is living. Some of the institutions he attended included the famous Igbobi College, Yaba, Lagos where he passed out with Cambridge School Certificate in Grade One in 1952. the London School of Economics (LSE) where he read Law, having having passed with distinction (3 subjects) at the GCE Advanced Level as one of the pioneer students of the Nigerian College of Arts, Science & Technology, Ibadan.   He graduated from LSE with Second Class Honours Degree in June, 1959 and was called to the English Bar in December, 1959.
A mixture of brain and fortune saw him winning sponsorship of the then Western Regional Government for special training in Legal Drafting in Whitehall and the City of London with particular specialization in financial legislation, instruments and agreements.   The energetic young man also served as a Crown Counsel in both the Ministry of Justice of the then Western Nigeria and subsequently as Assistant Parliamentary Counsel in the Federal Ministry of Justice in Lagos.
At then Nigerian Industrial Development Bank (NIDB), where he spent about nine of active years, his input is still a point of reference. He was the first Principal Counsel and Company Secretary, and also worked at the International Bank for Reconstruction and Development (IBRD), otherwise known as the World Bank, and its private sector affiliate, the International Finance Corporation (IFC) both in Washington DC.
Following personal developments in the area of stock broking, he, in 1973, was appointed the Director in charge of the operations of Icon Securities Limited, a wholly owned subsidiary of NIDB.   Like a man with a vision, the alluring conditions of work in these environments did not becloud his reasoning. A proof of this was that not long after, he, in association with other colleagues, saw to the conversion of Icon Securities into a merchant bank, he followed it up with the establishment of Icon Stockbrokers Limited, a foremost stock broking firm, which he subsequently headed.
Following the establishment of Icon Limited (Merchant Bankers), this quintessential personality was seconded to that bank as an Executive Director.  During this time, he represented Icon on the Council of the Nigerian Stock Exchange (NSE) and he distinguished himself in the handling of many capital issues on the Exchange. He resigned in December 1977 to set up his own company, City Securities Limited, which was the first institution in Nigeria to combine Issuing House and Stockbroking businesses under one roof.
Another major turn in his entrepreneurial life took place in 1979, as he single-handedly set up the first wholly Nigerian owned merchant bank, "First City Merchant Bank Limited". The clarity of the vision setting up FCMB could be seen in its stable and strong running till date, especially against the background that many of its contemporaries have since gone under. Today, any informed analyst would highly reckon with the great achievements of this rare founder, marked by continued growth and legions of recognitions and acknowledgments .
Under his leadership as
There are more reasons why Otunba Balogun is styled a rare entrepreneur. The difference is that he is able to achieve a rare balance in profiteering. His is investment with a human face, because as much as profit in his operations rise, there is also an increase in his commitments to society through Corporate Social Responsibility. While some are executed directly by him as a person, others are tackled via the organisations associated with him.  In 1987, he was the first in Nigeria, through First City Merchant Bank Limited, to endow a Professorial Chair in a University when at the University of Ibadan he set up a Chair for Capital Market Studies in the Department of Economics and Finance.
For instance, he is the brain behind the a Research Fellowship in the Legal Department of the University of Lagos, with no less an ambitious commitments at such institutions as  the Olabisi Onabanjo University, Yaba College of Technology, African Leadership Forum, the Children's Emergency Unit in the University Teaching Hospital, Ibadan as well as the Ijebu-Ode General Hospital. Whereas just a modest gesture by some others are given loud mentions in the media, not so his numerous interventions. For example, he was the one who built and fully equipped air-conditioned 40-bed Children's Centre at the Ijebu Ode General Hospital.
Otunba Balogun explained that the gesture was in fulfillment of the promise he made in 1994 to build a world class health centre to cater for children, "as part of my contribution to Nigeria's health sector".  He had previously toured the institution and was saddened by the level of disrepair, especially the children's emergency wards/wing.  He recollects: "We were being taken round the hospital and a cousin of mine, a physician, Professor Olumade Adeuja, said I should come to the children's ward. I followed him. When I got there, a drip stand was being passed from one bed to the other and before it could get to the other bed, the child who was to receive the drip died. Tears rolled down my eyes and from that day I swore that I would spend most of the rest of my life seeing to the welfare, survival and healthcare of children"
On his constant reference to God, he says, ''I have always been close to God. Let me tell you a bit of my background. My two parents were very religious but they were Muslims. When I was at Igbobi College, I was drawn to attend service. Incidentally, my late mother was educated. I confided in her that I was going to convert to Christianity. The late Bishop Segun, who was a priest at Porogun Church in Ijebu Ode, converted me at the age of 13. Having accepted Jesus, I just found myself loving Him". Not only does he love God but loves reading the scripture: "the more I read the more I get to know God and the more I love Him. I became so much involved in talking about Christ".
Like it or not, a disciplined lifestyle has helped him to steer off harm's way by building a very strong character. "There is nothing that I did that I wish I had not done. I have no regret over any of my past actions. When I was starting FCMB, I said I was coming with a culture of excellence and I defined what the culture of excellence would be. I was the first to create a special dining room for banks. I was the first to insist that my staff should be wearing dark suits. I wouldn't say that I am anything more than a human being but there was the unseen hand of God holding me. If I come again, I would do all that I have done again".
Makes no mistakes about it, he probably would not have achieved what he has, today, without a dependable home front. To that extent, he does not joke with the fellow who keeps that front. He says of his wife: "God gave her to me. Like all young men I sowed my wild oats. One day, I was with a friend of mine and there were two girls coming. I told my friend, "Taiwo, I am no longer interested in running after these ladies. Look at that young girl coming, I am going to date her and mould her to what I want." My friend did not believe me. But the moment I picked one of the two girls, I believe there was a manifestation of God's influence on my choice".
Each passing day so many years after, has seen to the confirmation of this assertion. And even as he reflects, he dreams of a life of even greater impact on society. "I want my God to use me. I want to spend the rest of my life giving my service to God and humanity. I want my God to give me the opportunity of showing my appreciation".   For a man that to date has awarded over 300 scholarships to many Nigerians at secondary and tertiary levels, there is no better way to demonstrate modesty.
He endowed, perpetually, an annual award of scholarships to the best students in Muslim College, Ijebu-Ode in honour of his late father; and also set up another scholarship endowment in honour of his mother known as "Iye Subomi Scholarship". Otunba Balogun has endowments for the Nigerian School for the Blind at Oshodi, and he has also instituted, through FCMB, an Annual National Marathon Championship for Disabled Athletes. He has single handedly endowed churches or even the establishment of dioceses in some Christian denominations in Nigeria.
On the socio-cultural front, e is no less a giant. He is the main inspiration for "Otunba Tunwase Foundation" to cater for all his philanthropic endeavours and services to the community.  On his 60th birthday, when he commenced the construction of the "Otunba Tunwase National Paediatric Centre (OTNPC,  he also handed over a cheque of N10 million to the Chairman of the Management Committee to start off the construction.   In August 2000 when he presented his Memoirs, "The Cross, The Triumph and The Crown", he specifically directed that all proceeds from the sale of the book should be channeled to the completion of the Project. In December 2011, he handed over the ONTPC to the University of Ibadan. And on June 7, 2013, Otunba Balogun wholly donated the Paediatric Centre, valued modestly at N3.7billion, to the University of Ibadan at a signing of Deed of Total Gift ceremony.
Otunba Balogun is known for playing no less engaging roles in several social and cultural organisations in the country, and most of these are actively impacting the society. Among many other positions, he is a Fellow of the Nigerian Institute of Management in recognition of his contribution to the development of Corporate Management & Leadership; Chairman of U.I. Ventures Limited; recipient of the American Biographical Institute Inc's Distinguished Leadership Award for outstanding contributions to the development of Investment Banking.
Others are the University, the University of Ibadan's Degree of Doctor of Laws (Honoris Causa) in recognition of his outstanding achievements both in the field of Law and his contributions to the socio-economic development of Nigeria. a Merit Award for philanthropic services to Ogun State in particular and the country as a whole, and also the Ijebu Development Association award and Council Membership of a number of multi-national Chambers of Commerce. The Chartered Institute of Bankers of Nigeria made him a Fellow of the Institute for his pioneering and outstanding contribution to the Banking Industry.
In January, 1994, the President of the Republic of Italy conferred on him the prestigious honour of "Cavaliere" dell'Ordine "Al Merito della Repubblica Italiana" which means, "Knight of the Order of Merit of the Republic of Italy". Other recognitions of note include The Olori Omo-Oba Akile Ijebu by His Royal Majesty, the Awujale of Ijebuland, Baba Oba of Ijebu Ife by the Ajalorun of Ijebu Ife;  the Asalu-Oba of Ijebu Mushin, and the Asiwaju of Ijebu Christians by the entire Christian community in Ijebuland.
It is no surprise that the Ogun State University, now Olabisi Onabanjo University, awarded him a honorary degree of the Doctor of Science in Management Sciences (D. Sc. Management Sciences, Honoris Causa) in recognition of his numerous contributions to the development of the banking industry and philanthropic works.  As a mark of highly disciplined life, he is never swallowed up by just one area of endeavour, but attends to all with commendable gusto.  This was how one account captured it: ''Otunba Balogun is an author, a prolific writer and a distinguished opinion leader''.  In these capacities, he has contributed remarkably to the formulation of Nigeria's economic policies.  In recognition of his distinction in this area, he was appointed at the inception of the new democratic dispensation, a member of the National Presidential Advisory Committee on the Recovery of the Nigerian economy.
He is a Fellow of the Chartered Institute of Stockbrokers, Fellow of the Nigerian Institute of Management, Fellow Chartered Institute of Bankers, Former Deputy President now Life Vice President of the Nigerian British Chamber of Commerce, Council Member of the Lagos Chamber of Commerce and Industry, Chairman, Primrose Investments Limited; Chairman, Bluechip Holdings Limited; Chairman, Swiftdrill (Nigeria) Limited Chairman, Primrose Properties Investments Limited and Director of a number of other companies.
He is married to Olori Abimbola Adetutu Balogun (nee Ayoola), The Yeye Olofin of Ijebu-Ife, The Yeye Tunwase of Ijebu, and The Yeye Oba of Ode Remo.  They have four sons who are all accomplished professionals in Finance, Stock-broking, Banking and the Legal practice. There is no doubt that this is one life that has succeeded in impacting legions of other lives, leaving far-reaching developments in the larger society. It is for this reason that there is a rallying call for wide celebrations across the land now that he has turned another year.
Dozie Mmobuosi's Tingo Group: Fake Farmers, Phones, and Financials—The Fraudulent Nigerian Empire That Never Existed……Part 1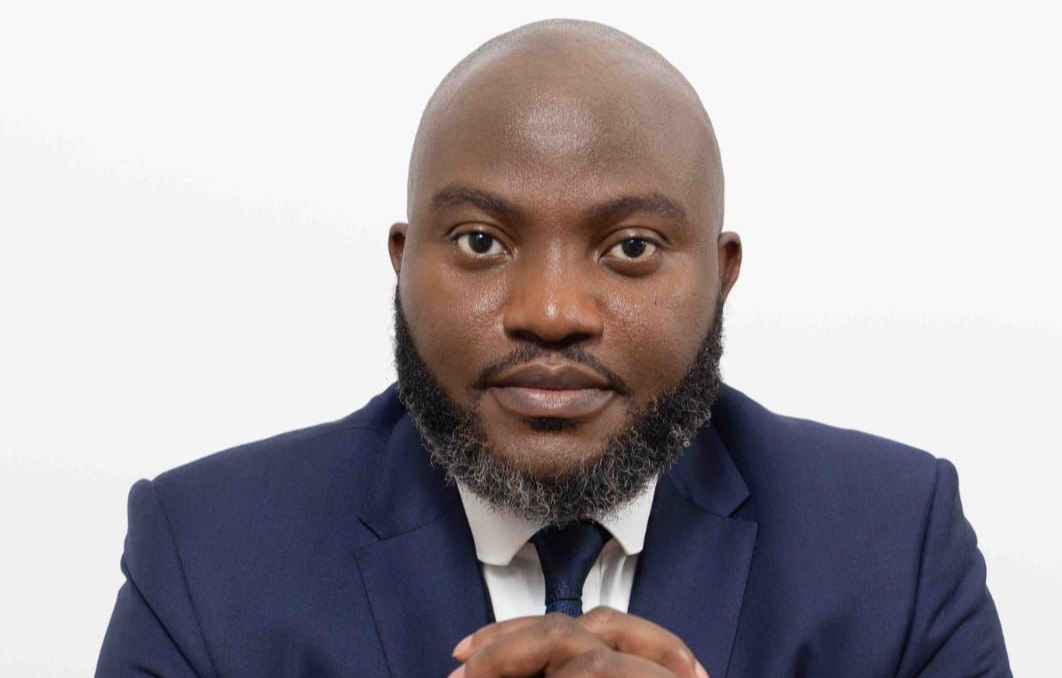 Tingo Group is a holding company that claims to operate primarily in Nigeria in multiple business segments, including (i) food processing and sales (ii) mobile handset sales & leasing and (iii) an online food marketplace called "Nwassa". The company has a fully diluted market capitalization of ~$1.5 billion as of this writing, with a recent peak market value of $3 billion as of May 22nd, 2023.
The company first went public in August 2021 on the OTC market through a reverse merger with a Thai company that originally intended to acquire a third-tier crypto exchange.
In December 2022, the company entered the Nasdaq by closing another reverse merger with a listed Chinese fintech company. The company was renamed Tingo Group Inc and the ticker changed from MICT to TIO on February 27, 2023.
Tingo was founded in 2001 in Nigeria by "Dozy" Mmobuosi, who currently serves as the CEO of Tingo Group Holdings, the group's key holding company entity. He has gained international attention, gracing the cover of GQ Africa in December 2022.
Regularly described by media as a billionaire, Dozy made further waves in February 2023 when he attempted to buy Sheffield United, an English football team recently promoted to the Premier league. The deal stalled over questions about whether Dozy's financial resources were genuine.
Part I: Red Flags In Dozy's Background
Tingo Group Holdings CEO "Dozy" Mmobuosi Appears To Have Fabricated His Biographical Claim To Have Developed The First Mobile Payment App In Nigeria
We Contacted The Actual Creator Of The App Who Called Dozy's Claim "A Pure Lie"
Despite his claims to be a successful billionaire entrepreneur, we found numerous red flags related to Dozy.
In a May 2020 interview, Dozy told a detailed origin story of what would later serve as a key biographical claim; how, in 2002, he developed the first mobile payment platform in Nigeria. Per the story, he partnered with a bank on the venture after he couldn't find an easy way to send money to his brother.
At the end of the interview, Dozy claimed he could not mention the product or the bank due to confidentiality reasons:
"Understandably, I can't mention the product or the bank in question for the sake of confidentiality."
The lack of disclosure of the mere name of a company built and sold over 15 years ago runs contrary to the norm for essentially every other successful startup founder's story.
Regardless, his reticence to disclose the name of the app seems to have gone away. The Tingo website now claims Dozy helped launch Nigeria's first SMS banking solution called "Flashmecash". Per the website:
"In 2002 he (Dozy) led the design and launch of Nigeria's first SMS Banking Solution (Flashmecash), later sold to FMCB who still use it today."
We reached out to Flashmecash's actual creator, Deji Oguntonade, whom we verified as the inventor via check of Flashmecash's patent, along with web searches. He informed us that Dozy's claims were "totally false" and shared a WhatsApp post he wrote to Nigeria's top fintechs and regulators making clear that Dozy's claims were a "pure lie".
The post provided a detailed background on the app, which Oguntonade reiterated had no connection to Dozy.
Dozy Claimed To Have Received a PhD In Rural Advancement From Malaysian University UPM In 2007
We Contacted UPM To Verify The Degree. They Wrote Back Saying No One By His Name Was Found In Their Verification System
In his Tingo biography, Dozy claimed to have received a PhD in Rural Advancement from Malaysian university UPM in 2007. We contacted the school to confirm this credential. An administrator in the graduate studies department confirmed that the database has records from 2007 and earlier, but that Dozy's name, including several variations we tried were "not found for verification".
In 2017, Dozy Was Arrested And Faced An 8-Count Indictment Over Issuance Of Bad Checks, According To The Nigerian Economic And Financial Crimes Commission
In 2017, Dozy was arrested in Nigeria and faced 8 charges including conspiracy, obtaining by false pretense and issuance of approximately U.S. $70,000 in bad checks, according to the Nigerian Economic and Financial Crimes Commission. The case was later settled in arbitration, according to local media and company filings.
In 2019, Dozy Claimed To Launch "Tingo Airlines" And Posted Social Media Messages Encouraging Customers To "Fly With Tingo Airlines Today"
Media Outlets Uncovered That Tingo Had Photoshopped Its Logo On Pictures Of Airplanes. Dozy Later Admitted To Never Owning Any Actual Aircraft
In August 2019, Dozy launched Tingo Airlines, which declared share capital of £1 billion, according to UK company records.
Per reporting by The Athletic, November 2020 Facebook messages urged customers to "fly with Tingo Airlines today".
The company also had an Instagram page where it posted photoshopped pictures of planes with a Tingo logo on them. The page was removed after observers noticed that the planes had too many windows and were missing a door, owing to a poor photoshop job.
In 2019, Dozy Claimed To Launch "Tingo Airlines" And Posted Social Media Messages Encouraging Customers To "Fly With Tingo Airlines Today"
Media Outlets Uncovered That Tingo Had Photoshopped Its Logo On Pictures Of Airplanes. Dozy Later Admitted To Never Owning Any Actual Aircraft
In August 2019, Dozy launched Tingo Airlines, which declared share capital of £1 billion, according to UK company records.
Per reporting by The Athletic, November 2020 Facebook messages urged customers to "fly with Tingo Airlines today".
The company also had an Instagram page where it posted photoshopped pictures of planes with a Tingo logo on them. The page was removed after observers noticed that the planes had too many windows and were missing a door, owing to a poor photoshop job.
In April 2023, Tingo's Co-Chairman Wrote A Public Letter To Dozy, Filed With The SEC, Saying He Could Not Approve The Company's Annual Report And Felt It "Necessary To Recuse Myself By Resigning" Due To "Many Critical Questions, Comments And Recommendations" That Went "Unanswered And Unheeded"
In September 2021, Christophe Charlier was named co-Chairman of Tingo Inc., tweeting at the time that he was "excited" to work toward "transforming rural farming communities."
However, less than 2 years later, in April 2023, Charlier resigned suddenly, stating in a letter addressed to Dozy and filed with the SEC:
"I have made numerous efforts to implement best corporate governance practices…Despite my efforts…many critical questions, comments and recommendations which I have sent to management and the Board have once again remained unanswered and unheeded. As a result, I will not be in a position to approve the 10K for 2022 prepared by management and feel it necessary to recuse myself by resigning from the Board"
To Be Continued…………….
EFCC quizzes ex-Women Affairs Minister Pauline Tallen over N2 billion fraud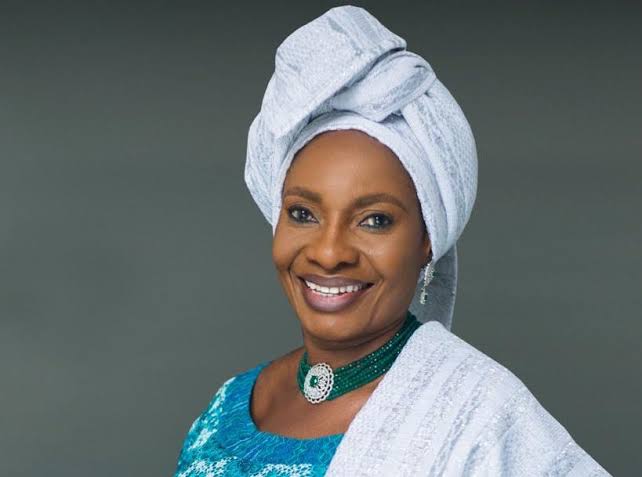 The Economic and Financial Crimes Commission (EFCC) on Friday quizzed the former Minister of Women Affairs, Pauline Tallen, over alleged fraud.
A source close to the commission said the ex-minister, who arrived at the Abuja zonal command of the commission on invitation at noon, was still being grilled by investigators of the commission till late Friday night.
Though details of the allegations against the ex-minister were sketchy, a source familiar with the case informed that it bordered on alleged corrupt enrichment to N2 billion.
Part of the money was allegedly diverted from the African First Lady Peace Mission Project.
The spokesman of the commission, Wilson Uwujaren, could not be reached for confirmation.
Gov. Makinde Appoints Perm. Secs, Accountant General, Executive Secretaries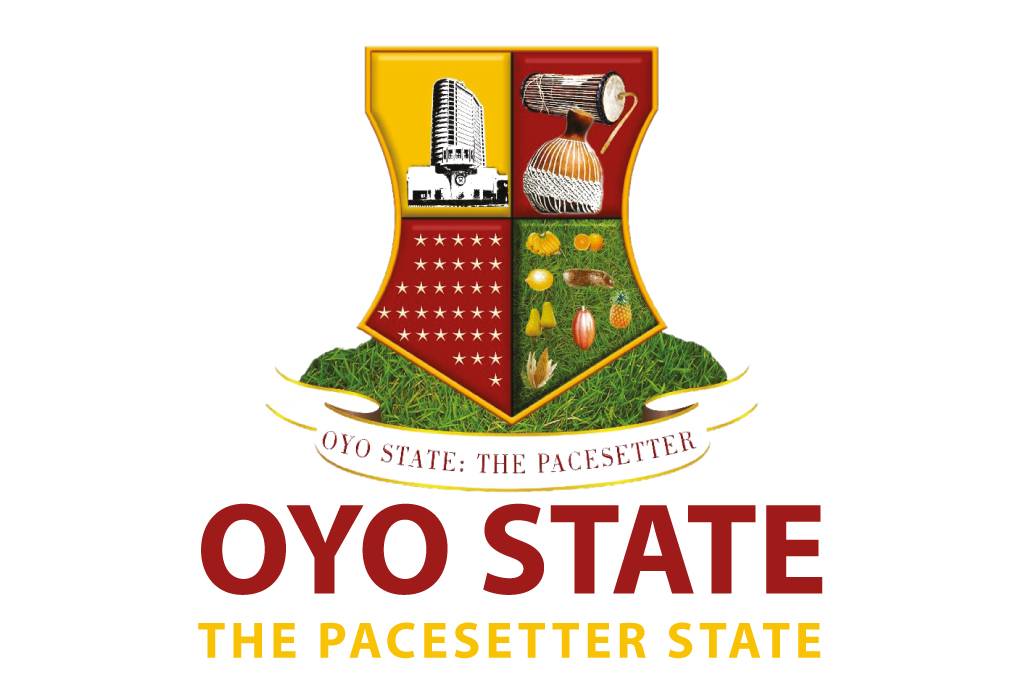 Governor Seyi Makinde has approved the appointment of Kikelomo Adijat Adegoke as the substantive Accountant General of Oyo State.
The Head of Service, Mrs. Olubunmi Oni mni, made this known in a statement on Friday in Abuja.
Oni said the appointment took effect on Thursday, May 26, 2023.
The Oyo State Governor has also approved the appointment of eleven Permanent Secretaries in the civil service.
The Permanent Secretaries include: Dr. Olabode Ladipo; Dr. Oyewole Tunde Aremu; Abosede Esther Owoeye; Ismail Abass Adebukola Bioku; Folajinmi Daramola Oni; Dolapo Oluremilekun Popoola; Hakeem Toyin Salami; Tajudeen Raji; Paul Amole Okunloye Oyekunle; Bassir Kolawole Kazeem and Taiwo Olafimihan Adewale.
Governor Makinde also appointed two Executive Secretaries. They include Olusola Orobode and Muibat Olaide Lasisi.
The Head of Service said the appointments came as a result of thorough screening and outstanding performance of the affected officers.