OLASUBOMI BALOGUN @ 81: The Portrait Of An Accomplished Entrepreneur
He belongs to the rare class of Nigerians whose positive epithets could fill a basket. Across the different spheres of life, his reputation towers because he has succeeded in leaving positive landmarks across them all. He is not only Founder of a foremost and trail-blazing bank, First City Monument Bank (FCMB), but actually steered it to a towering height. Today, that singular vision has remained a loud evidence of rare entrepreneurial and managerial acumen. And anywhere at all where the discourse is entrepreneurial acumen and mastery of the business landscape, his views are accorded a diligent attention.
Welcome to the illustrious life thus far of Otunba Michael Olasubomi Balogun, whose birthday celebration is sign-posting the entirety of the Nigerian landscape this season. Like already inferred, his accomplishments are legion, and have ensured a range of warm appellations after his name. FCMB and the values it represents are just ready testimonies to his good business sense, but are obviously not the only ones. Born at Ijebu-Ode in Ogun State on 9, March 1934, the story of Otunba Balogun's life in full or perspective speaks volumes. Not only has he achieved success but lets the streams of his success to flow like living water to others. The attribute is what has earned him, the tag of constructive philanthropist.
And unlike many who glory in whatever achievement they have made, he credits such a privilege to the Almighty Himself, in both words and indeed. So, after prowling the lawns of Nigeria's business districts, and winning its cherished laurels on account of his diligence, he returns to the hose of the Lord to sow seeds of comfort to the less privileged. It was this way that devoted substantial part of his private resources towards the care and service of the less privileged in his immediate community and Nigeria at large. He has also invested in institutions for the health care and welfare of the children.
Though seemingly born with a kind heart, and resolution to succeed, Otunba Balogun did not however leave his life to chance. istead, he paid the price of diligence enrolling in the necessary institutions of learning, preparing himself for the life of success that he currently is living. Some of the institutions he attended included the famous Igbobi College, Yaba, Lagos where he passed out with Cambridge School Certificate in Grade One in 1952. the London School of Economics (LSE) where he read Law, having having passed with distinction (3 subjects) at the GCE Advanced Level as one of the pioneer students of the Nigerian College of Arts, Science & Technology, Ibadan.   He graduated from LSE with Second Class Honours Degree in June, 1959 and was called to the English Bar in December, 1959.
A mixture of brain and fortune saw him winning sponsorship of the then Western Regional Government for special training in Legal Drafting in Whitehall and the City of London with particular specialization in financial legislation, instruments and agreements.   The energetic young man also served as a Crown Counsel in both the Ministry of Justice of the then Western Nigeria and subsequently as Assistant Parliamentary Counsel in the Federal Ministry of Justice in Lagos.
At then Nigerian Industrial Development Bank (NIDB), where he spent about nine of active years, his input is still a point of reference. He was the first Principal Counsel and Company Secretary, and also worked at the International Bank for Reconstruction and Development (IBRD), otherwise known as the World Bank, and its private sector affiliate, the International Finance Corporation (IFC) both in Washington DC.
Following personal developments in the area of stock broking, he, in 1973, was appointed the Director in charge of the operations of Icon Securities Limited, a wholly owned subsidiary of NIDB.   Like a man with a vision, the alluring conditions of work in these environments did not becloud his reasoning. A proof of this was that not long after, he, in association with other colleagues, saw to the conversion of Icon Securities into a merchant bank, he followed it up with the establishment of Icon Stockbrokers Limited, a foremost stock broking firm, which he subsequently headed.
Following the establishment of Icon Limited (Merchant Bankers), this quintessential personality was seconded to that bank as an Executive Director.  During this time, he represented Icon on the Council of the Nigerian Stock Exchange (NSE) and he distinguished himself in the handling of many capital issues on the Exchange. He resigned in December 1977 to set up his own company, City Securities Limited, which was the first institution in Nigeria to combine Issuing House and Stockbroking businesses under one roof.
Another major turn in his entrepreneurial life took place in 1979, as he single-handedly set up the first wholly Nigerian owned merchant bank, "First City Merchant Bank Limited". The clarity of the vision setting up FCMB could be seen in its stable and strong running till date, especially against the background that many of its contemporaries have since gone under. Today, any informed analyst would highly reckon with the great achievements of this rare founder, marked by continued growth and legions of recognitions and acknowledgments .
Under his leadership as
There are more reasons why Otunba Balogun is styled a rare entrepreneur. The difference is that he is able to achieve a rare balance in profiteering. His is investment with a human face, because as much as profit in his operations rise, there is also an increase in his commitments to society through Corporate Social Responsibility. While some are executed directly by him as a person, others are tackled via the organisations associated with him.  In 1987, he was the first in Nigeria, through First City Merchant Bank Limited, to endow a Professorial Chair in a University when at the University of Ibadan he set up a Chair for Capital Market Studies in the Department of Economics and Finance.
For instance, he is the brain behind the a Research Fellowship in the Legal Department of the University of Lagos, with no less an ambitious commitments at such institutions as  the Olabisi Onabanjo University, Yaba College of Technology, African Leadership Forum, the Children's Emergency Unit in the University Teaching Hospital, Ibadan as well as the Ijebu-Ode General Hospital. Whereas just a modest gesture by some others are given loud mentions in the media, not so his numerous interventions. For example, he was the one who built and fully equipped air-conditioned 40-bed Children's Centre at the Ijebu Ode General Hospital.
Otunba Balogun explained that the gesture was in fulfillment of the promise he made in 1994 to build a world class health centre to cater for children, "as part of my contribution to Nigeria's health sector".  He had previously toured the institution and was saddened by the level of disrepair, especially the children's emergency wards/wing.  He recollects: "We were being taken round the hospital and a cousin of mine, a physician, Professor Olumade Adeuja, said I should come to the children's ward. I followed him. When I got there, a drip stand was being passed from one bed to the other and before it could get to the other bed, the child who was to receive the drip died. Tears rolled down my eyes and from that day I swore that I would spend most of the rest of my life seeing to the welfare, survival and healthcare of children"
On his constant reference to God, he says, ''I have always been close to God. Let me tell you a bit of my background. My two parents were very religious but they were Muslims. When I was at Igbobi College, I was drawn to attend service. Incidentally, my late mother was educated. I confided in her that I was going to convert to Christianity. The late Bishop Segun, who was a priest at Porogun Church in Ijebu Ode, converted me at the age of 13. Having accepted Jesus, I just found myself loving Him". Not only does he love God but loves reading the scripture: "the more I read the more I get to know God and the more I love Him. I became so much involved in talking about Christ".
Like it or not, a disciplined lifestyle has helped him to steer off harm's way by building a very strong character. "There is nothing that I did that I wish I had not done. I have no regret over any of my past actions. When I was starting FCMB, I said I was coming with a culture of excellence and I defined what the culture of excellence would be. I was the first to create a special dining room for banks. I was the first to insist that my staff should be wearing dark suits. I wouldn't say that I am anything more than a human being but there was the unseen hand of God holding me. If I come again, I would do all that I have done again".
Makes no mistakes about it, he probably would not have achieved what he has, today, without a dependable home front. To that extent, he does not joke with the fellow who keeps that front. He says of his wife: "God gave her to me. Like all young men I sowed my wild oats. One day, I was with a friend of mine and there were two girls coming. I told my friend, "Taiwo, I am no longer interested in running after these ladies. Look at that young girl coming, I am going to date her and mould her to what I want." My friend did not believe me. But the moment I picked one of the two girls, I believe there was a manifestation of God's influence on my choice".
Each passing day so many years after, has seen to the confirmation of this assertion. And even as he reflects, he dreams of a life of even greater impact on society. "I want my God to use me. I want to spend the rest of my life giving my service to God and humanity. I want my God to give me the opportunity of showing my appreciation".   For a man that to date has awarded over 300 scholarships to many Nigerians at secondary and tertiary levels, there is no better way to demonstrate modesty.
He endowed, perpetually, an annual award of scholarships to the best students in Muslim College, Ijebu-Ode in honour of his late father; and also set up another scholarship endowment in honour of his mother known as "Iye Subomi Scholarship". Otunba Balogun has endowments for the Nigerian School for the Blind at Oshodi, and he has also instituted, through FCMB, an Annual National Marathon Championship for Disabled Athletes. He has single handedly endowed churches or even the establishment of dioceses in some Christian denominations in Nigeria.
On the socio-cultural front, e is no less a giant. He is the main inspiration for "Otunba Tunwase Foundation" to cater for all his philanthropic endeavours and services to the community.  On his 60th birthday, when he commenced the construction of the "Otunba Tunwase National Paediatric Centre (OTNPC,  he also handed over a cheque of N10 million to the Chairman of the Management Committee to start off the construction.   In August 2000 when he presented his Memoirs, "The Cross, The Triumph and The Crown", he specifically directed that all proceeds from the sale of the book should be channeled to the completion of the Project. In December 2011, he handed over the ONTPC to the University of Ibadan. And on June 7, 2013, Otunba Balogun wholly donated the Paediatric Centre, valued modestly at N3.7billion, to the University of Ibadan at a signing of Deed of Total Gift ceremony.
Otunba Balogun is known for playing no less engaging roles in several social and cultural organisations in the country, and most of these are actively impacting the society. Among many other positions, he is a Fellow of the Nigerian Institute of Management in recognition of his contribution to the development of Corporate Management & Leadership; Chairman of U.I. Ventures Limited; recipient of the American Biographical Institute Inc's Distinguished Leadership Award for outstanding contributions to the development of Investment Banking.
Others are the University, the University of Ibadan's Degree of Doctor of Laws (Honoris Causa) in recognition of his outstanding achievements both in the field of Law and his contributions to the socio-economic development of Nigeria. a Merit Award for philanthropic services to Ogun State in particular and the country as a whole, and also the Ijebu Development Association award and Council Membership of a number of multi-national Chambers of Commerce. The Chartered Institute of Bankers of Nigeria made him a Fellow of the Institute for his pioneering and outstanding contribution to the Banking Industry.
In January, 1994, the President of the Republic of Italy conferred on him the prestigious honour of "Cavaliere" dell'Ordine "Al Merito della Repubblica Italiana" which means, "Knight of the Order of Merit of the Republic of Italy". Other recognitions of note include The Olori Omo-Oba Akile Ijebu by His Royal Majesty, the Awujale of Ijebuland, Baba Oba of Ijebu Ife by the Ajalorun of Ijebu Ife;  the Asalu-Oba of Ijebu Mushin, and the Asiwaju of Ijebu Christians by the entire Christian community in Ijebuland.
It is no surprise that the Ogun State University, now Olabisi Onabanjo University, awarded him a honorary degree of the Doctor of Science in Management Sciences (D. Sc. Management Sciences, Honoris Causa) in recognition of his numerous contributions to the development of the banking industry and philanthropic works.  As a mark of highly disciplined life, he is never swallowed up by just one area of endeavour, but attends to all with commendable gusto.  This was how one account captured it: ''Otunba Balogun is an author, a prolific writer and a distinguished opinion leader''.  In these capacities, he has contributed remarkably to the formulation of Nigeria's economic policies.  In recognition of his distinction in this area, he was appointed at the inception of the new democratic dispensation, a member of the National Presidential Advisory Committee on the Recovery of the Nigerian economy.
He is a Fellow of the Chartered Institute of Stockbrokers, Fellow of the Nigerian Institute of Management, Fellow Chartered Institute of Bankers, Former Deputy President now Life Vice President of the Nigerian British Chamber of Commerce, Council Member of the Lagos Chamber of Commerce and Industry, Chairman, Primrose Investments Limited; Chairman, Bluechip Holdings Limited; Chairman, Swiftdrill (Nigeria) Limited Chairman, Primrose Properties Investments Limited and Director of a number of other companies.
He is married to Olori Abimbola Adetutu Balogun (nee Ayoola), The Yeye Olofin of Ijebu-Ife, The Yeye Tunwase of Ijebu, and The Yeye Oba of Ode Remo.  They have four sons who are all accomplished professionals in Finance, Stock-broking, Banking and the Legal practice. There is no doubt that this is one life that has succeeded in impacting legions of other lives, leaving far-reaching developments in the larger society. It is for this reason that there is a rallying call for wide celebrations across the land now that he has turned another year.
I Know My Husband Likes Women – Olori Sekinat Elegushi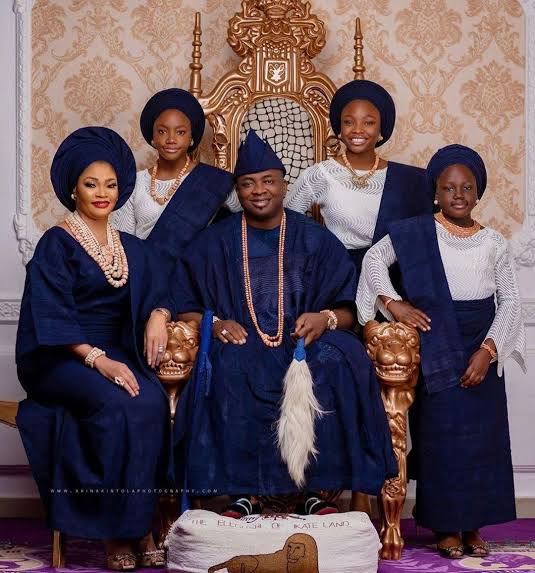 Olori Sekinat, the first wife of Oba Saheed Ademola Elegushi, Elegushi of Ikate-Elegushi, said she is not bothered by her husband's love for women.
In an interview with BBC Yoruba, Sekinat, who married the monarch in 2003, said she knew at the beginning of their relationship that the monarch loves women.
The queen, who argued that all men are promiscuous, said she decided to continue with the relationship because of her love for him.
"My mum had a shop at Lagos Island. That's where the king saw me and picked interest in me… I gave him a chance and we became friends," she said.
"However, I told him that I had a boyfriend at the time but he said there's no problem with that since we were only going to be friends.
Whenever I tell him that I'm going to see my boyfriend, he usually insists on accompanying me there. In fact, he knew my boyfriend then.
"In 2003, he proposed to me. I love him and he also loves me… despite the fact that he had other women in his life.
"For someone like him, who loves women, I ought to have turned him down that I cannot cope but we got along till he proposed and we got married."
The monarch took a second wife in 2019, Olori Hadizat Elegushi.
Reflecting on how she copes with the monarch's love for women, she said: "God has given me a patient and enduring spirit since childhood, my husband knows that I don't disturb him on issues that have to do with women.
"That is because I know he truly loves me, and he always puts me first. So, I'm not scared because I know no one can take my place.
"It's basically all men, it does not have to do with my husband alone. It is now left for the wife at home to handle the situation well. There is no man that is not promiscuous, it's not possible except those that are yet to be born."
How Green Space Recyling's Yemi Megbope Allegedly Dupes Investor Of N42million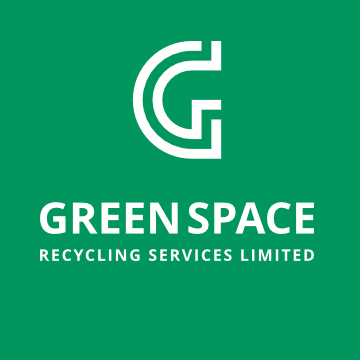 Being a sustainability adherent, Joshua Adegbola participated in a seminar organised by the Lagos Business School in 2019 with the hope that the platform would connect him with the right people and ultimately propel him into realising his lifelong ambition – owning a recycling plant.
During the seminar, he met Yemi Megbope, who was equally a recycling enthusiast, and thought his prayer had been answered.
Yemi Megbope.
After the exchange of ideas and an extensive conversation on recycling, Megbope offered Adegbola a stimulant – an invitation to her recycling plant in Ikorodu, Lagos.
"I paid a visit to her factory called Green Space Recycling Services Ltd. in Ikorodu in 2019 and was impressed by what I saw. I became so excited that I expressed my desire to set up something similar to hers," Adegbola said.
The N34 million invoice Megbope sent to Adegbola
The PSP operator said he began making payments to Megbope in tranches but was forced to ask for a refund when he noticed a grey area in the agreement they had.
"When I started having doubts about all the things she told me, I took my money back from her. However, when she gave me assurances that my funds were safe, I started paying the money back to her in tranches," Adegbola said.
"She said there was no problem and that I should reach out to her anytime I was ready.
"I asked her what it would cost me to set up a similar recycling centre, especially in the area of getting all necessary equipment needed for the business, and she said she would find out and get back to me."
Adegbola said he reached out to Megbope in June 2020 when he felt he was ready to start the business.
"When I told her I was ready, she gave me a quotation of N29.2 million and a list of the equipment that would be transported to Nigeria from China once I made payment," Adegbola said.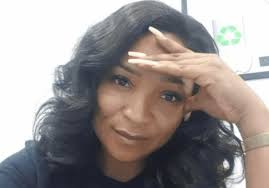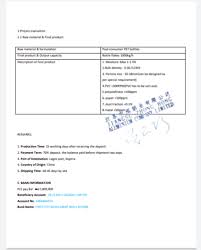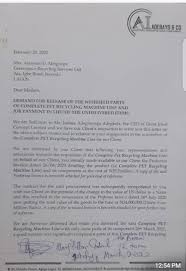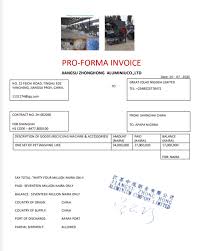 "When she gave me the list, I told her I personally didn't have that kind of money but there were people that could borrow me."
The moment Adegbola recommenced payment for the equipment he needed, the narrative changed.
"After paying a considerable amount out of the N29.2 million she said the equipment would cost me, she reached out to me and said the dollar exchange rate had changed and that I now had to pay N34 million," Adegbola said
"I couldn't go back at that point, so I had to make the additional payment she requested.
"In February 2021, I completed the payment after I was able to raise the money from friends.
"Mogbope told me my equipment would arrive Nigeria in March, 2021.
"For me to be able to clear the machines when they eventually arrive the Apapa port, she initially told me, it would cost N4.6 million. But later, she said it would cost me N6.6 million.
"At the end of the day, the entire amount I paid to Mogbope was N42,080,000 million. It was also agreed that the equipment I ordered would come in 'two full containers.'"
WHAT ADEGBOLA ORDERED VERSUS WHAT HE GOT
Yemi Megbope
The goods did arrive the Apapa port in March, 2021, as Megbope promised. However, they did not come in "two full containers" as promised and this sent an immediate signal to Adegbola that something was not right.
"When the goods arrived, I noticed they were scattered in six different containers," the PSP operator said.
"I also saw that they loaded other peoples' goods with mine in all six containers. I quickly sensed that the equipment she had ordered on my behalf was not even up to two containers and that was why she had them scattered in other people's containers."
Just like he had suspected, when the machines were brought out, Adegbola realised that they were not complete.
"Without wasting any further time, I decided to confront her about the incomplete machines that were delivered to me," Adegbola said.
"This was when she said the money I paid her could not buy the whole equipment and that she only later decided to buy the most important ones I would be needing among them.
"She added that I should still be able to start my plant with the incomplete but key machines that were delivered to me. She even advised me to buy the missing ones locally.
"I became so sad because the equipment Megbope handed over to me were not worth N42 million. I also became quite depressed because I knew I had been defrauded."
THE ACTUAL COST OF THE MACHINES MEGBOPE COLECTED N40M FOR AND STILL DID NOT DELIVER
Adegbola told us that he decided to do an independent finding online to know the actual cost of the machine Megbope collected over N40 million for.
"Luckily for me, I came in contact with the actual Chinese company that Megbope purchased the equipment from and they sent me all relevant correspondents on the inquiry I made," Adegbola said.
"I then requested for an invoice from the company, and when they sent it, the equipment she collected about $100,000 from me for – because as of then a dollar was still being exchanged for N430 – was less than $25,000!
"This meant that the actual cost of all the equipment was within the region of N15 million.
"How could she have collected almost triple the actual amount from me and still not deliver all the equipment I needed? I was really mad."
"Despite making over N27 million off me, she still chose not to deliver the complete equipment. Is that not wickedness?"
THE MEETING
Adegbola told our correspondent that he later scheduled a meeting with Megbope to allow both parties fashion out a solution on the matter.
"In the meeting, I told her my findings and the actual amount the Chinese company told me the equipment cost and she gave an excuse that she didn't go to China herself," Adegbola said.
"She also claimed she made the purchase through an intermediary.
"I then asked her, 'You claimed to have used an intermediary, yet after swindling me this much, you still did not deliver all I requested for?'"
Adegbola said he insisted that Megbope get in touch with the intermediary so he could speak to him directly but she became evasive.
"I told her I paid for two containers so that my equipment wouldn't get mixed up with those of others. It was clear she had my equipment scattered in different containers because of the fraud she wanted to perpetrate," he said.
THE FAILED PROMISES THAT FOLLOWED
Adegbola said he had been asking Megbope to deliver the outstanding equipment since March, 2021, but she had continued to give him excuses.
In February, he got his lawyer to write her a demand letter.
First Demand Letter Adegbola Wrote to Megbope
"In February 2022, I got my lawyer to write her a letter demanding that she address my concern by making the other outstanding equipment available," Adegbola said.
First Demand Letter Adegbola Wrote to Megbope
"Her lawyer wrote us back that the reason I did not get all the complete equipment was that there was 'a mix up from China'. He also said they would be delivered soon. Till date, however, there has been no further response from them.
"I later asked her to pay me the equivalent of the outstanding equipment so that I could make the purchase on my own but she still did not respond."
Adegbola said he wrote another letter to Megbope in September but still did not get any favourable response.
Message Between Agebola and Megbope
"She later sent me a series of WhatsApp messages to ask me where I would want her to deliver the items to. I sent the address to her and to her lawyer also," Adegbola said.
"Till we speak, she still has not delivered them."
Another Demand Letter Written in March
Adegbola said he had been getting messages from his creditors to repay the loans he collected from them between 2020 and 2021.
I don't know why she doesn't want me to flourish," Adegbola said.
"The loan that I secured in order to pay her for the equipment has now risen to over N80 million because of the interest I am supposed to pay on it. It has continued to accumulate interest at a compounding rate.
"She has killed my business and I know she is after my life. One of the things that can throw a man into depression is debt, especially when it is an unserviceable debt.
"Every day, I wake up, go about my business and come back home to an ever-increasing debt, and this is because Megbope has decided to hold on to what could have brought forth the income I could have used in repaying the debt.
"It's been over 20 months since I made the payment to her."
REVELATION FROM THE SOURCE
Final Demand Notice Issued in October
Adegbola said he later reached out to a Chinese contact who also knew about the development.
What the Chinese contact revealed to me was disturbing," Adegbola said.
"He told me that Megbope sold my equipment to another person. I also was able to establish that she paid around N15 million for the equipment and kept over N27 million for herself. Yet she did not supply all she was supposed to supply to me.
"I challenged her to bring out the list of equipment she ordered and the prices that were given to her by the manufacturers, but she never released the actual price list to me. She only sent me the total sum I was to pay."
Adegbola said that apart from the N27 million fraud, Megbope had also refused to deliver essential machines like a rising tank, three screw loaders and one hot washing tank to him.
"It has been a tormenting journey. It is an episode that can make you lose your mind," the PSP operator said.
'OUR LAWYERS ARE ALREADY SORTING ISSUES OUT'
When contacted Megbope for comments on the matter, she said her lawyer was already working with Adegbola's lawyer to get the issue resolved.
"He already told a lawyer to write to me on the issue. I have also contacted mine and they are already exchanging correspondence," Megbope said.
When she was further asked whether she would like to react to the allegation levelled against her, she said she preferred to allow her lawyer do his job.
"When lawyers are having conversations, it is always better to allow them do their job. At the end of the day, the legal route is like the ultimate [sic]," she said.
After the conversation Megbope had with our reporter, she again reached out to Adegbola in November 2022, promising to deliver the equipment in one week. But she failed again in making good the promise.
My 3 Daughters Can Stand Shoulder-to Shoulder With Any Man — Olori Sekinat Elegushi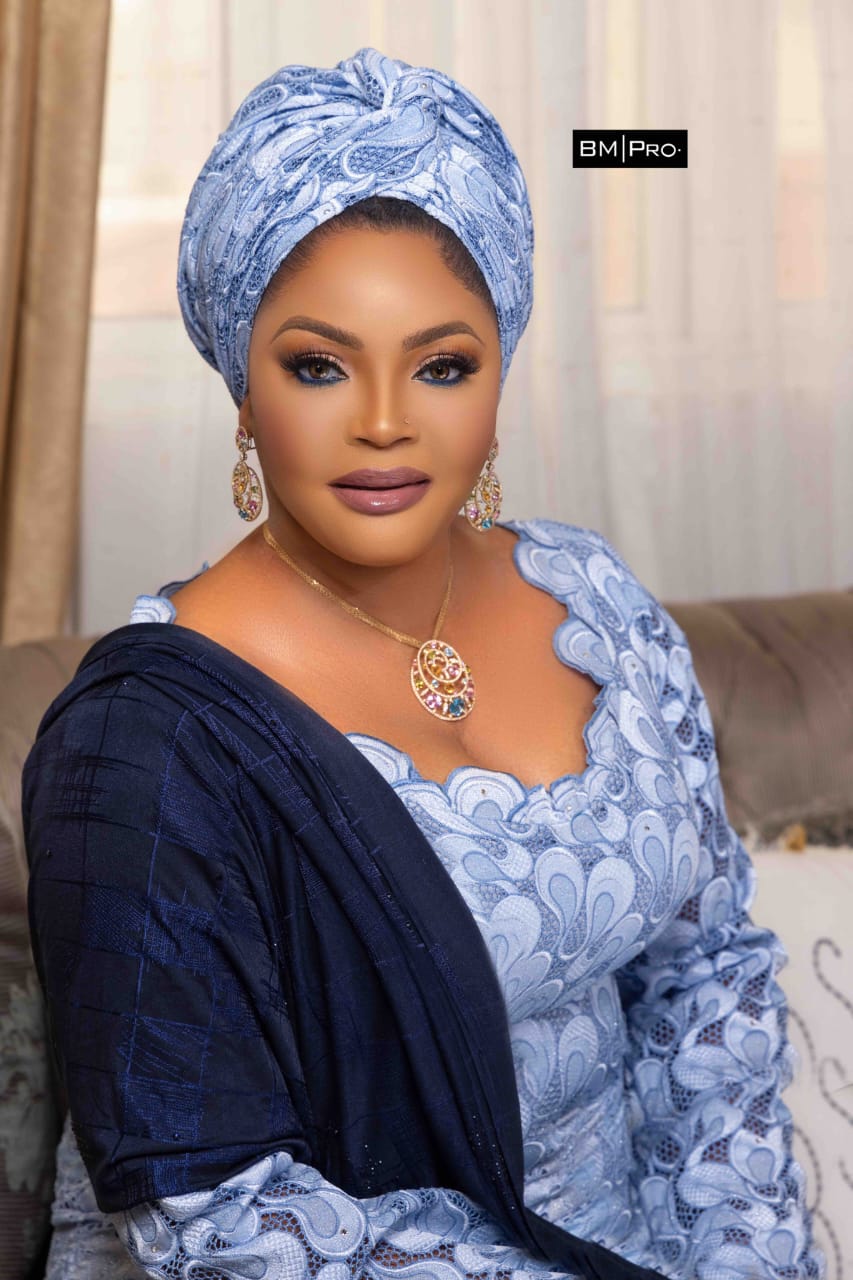 Olori Sekinat Aramide Elegushi, wife of Lagos popular traditional ruler, Oba Saheed Ademola Elegushi, has revealed that she is not bothered about not producing an heir for her husband.
In a recent interview with BBC News, the elegant Queen of Ikate Kingdom said she is not worried but has been so blessed to have three adorable daughters together with Oba Elegushi—who she married in 2003— and they have both raised the girls to stand shoulder to shoulder with their male counterparts in any part of the world.
She admitted that while women are not allowed to sit on the Elegushi royal throne, her daughters are capable of competing on an equal footing with men anywhere in the world.
"I never believed I wouldn't have a male child but God in His infinite mercies gave me three beautiful daughters. Of course when it comes to ascending the throne, female children cannot inherit the throne. But I am so proud of my daughters because there is no place where any of their male counterparts stand, my daughters will stand shoulder-to-shoulder with them," Olori boasted in the interview released on Wednesday and conducted in the Yoruba language.
The Olori's experience of successfully raising her three daughters has inspired her passionate love for the underprivileged and showing love to children through her Quality and Selfless Empowerment, QSE Foundation.
Speaking passionately about the foundation which holds annual children's parties, and always well attended by several children in the community and beyond, Olori Sekinat said: "We care for mothers and their children. We have also been able to help many women in the community. The face of the kingdom has really changed. We have been able to introduce some modernity into the way things are done."
Fielding questions on how different women swarm around her charming and well-heeled husband; Olori Sekinat said she has never been bothered by this as she claimed that it is natural for her husband to be attracted to different women because of his look and status as a first class modern monarch.
She however expressed confidence in her husband's love and knowing that he prioritises her above every other woman. "God has given me the virtues of patience and endurance since I was young. My husband knows I don't make a fuss about other women because I know he loves me and puts me first," she exuded.
Olori Sekinat recalled meeting the king as a student at her late mother's shop on Lagos Island, but he did not tell her anything about his royal status.
She claimed to have voiced concerns when her husband was selected for the throne at the time he —Oba Elegushi— was already rising politically and on the verge of getting the ticket to represent his people in Eti Osa at the House of Representatives but the wishes of the people prevailed.