NSPMC MD, Abbas Masanawa's Unlawful Financial Transactions As Aide To CBN Governor Godwin Emefiele Exposed!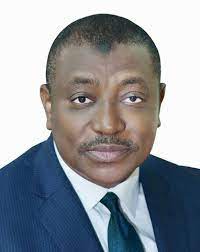 In 2014, former President Goodluck Jonathan ordered a reform of the Nigerian Security Printing and Minting Company (NSPMC). While this breathed new life into the 'near comatose' corporation, many Nigerians were unaware that the CBN financial gang used this opportunity to install their stooge Mr Abbas Umar Masanawa as the Managing Director, despite his previous appointment as an Aide to the Central Bank Governor, which included numerous violations of the law.
Investigations revealed that on 2nd October 2012, while working in Zenith Bank, Mr Masanawa established Preferred Global Company with the registration number RC 1068515 and the address NO.16, Lakeview Homes, Kado, Abuja, FCT. The company's board of directors includes Aminatu Abbas, Muhammad Abbas Masanawa, Faruk Abbas Masanawa, Al-Amin Abbas Masanawa, and Fatima Abbas Masanawa.
Mr Masanawa struck gold two years later, in September 2014, when he was appointed by the Federal Government as the Special Assistant and Chief Liaison to the Governor of the Central Bank of Nigeria, Mr Godwin Emefiele, his former boss at Zenith Bank.
He continued to operate the company allegedly utilizing it to move funds and execute contracts, with payments made to his bank accounts regularly in violation of the Federal Government Public Service Rules which states that public officers must not be Directors in private companies.
A detailed investigation into Mr Masanawa's dealings revealed that he operated an account with Eco Bank. Block 1, Flat FD Close, Gwarimpa, Abuja, is the address on the bank account with the number 3913000290, which also serves as his salary account where his allowances are remitted. He also has two Zenith bank accounts with the numbers 2020023667 and 1020010820. Preferred Global Company Limited, which he established in 2012, has a First Bank account number of 2024061878. While the corporate address is No 16, Lakeview Homes, Jabi, Abuja, the phone number associated with the account to receive notifications, +2348035074700, has been validated as Mr Masanawa's number.
Checks on Masanawa's account from 2015, when he should have shut down Preferred Global or stepped aside as its director, revealed a lot, as he was running the company account on his own and transferring money regularly to his account.
The large withdrawals and deposits continued in 2016 when a firm called Summit Signature Interservice, registered with RC 1337654 and located at No 3, Sambiero Crescent Maitama Abuja, was brought into the game. Mr Masanawa caused N300 million to be paid from Preferred Global Business Limited to Summit Signature five months and three weeks after the company registration on November 17, 2016.
Summit Signature received N40 million from Masanawa's company on December 1st of the same year. Fifteen days later, N40M was transferred from Summit Signature account to Preferred Global company account. Interestingly, N300 million was paid from Preferred Global Company Limited to Summit Signature on the same day, with subsequent investigations detailing a consistent flow of funds between Preferred Global and Summit Signature.
As an Aide to the CBN Governor Godwin Emefiele, Mr Masanawa continued in his impunity as he was also paying money into his company account, evidenced in an electronic funds transfer (NEFT) of N16.7 million he made on 7th September into Preferred Global Company account. The year 2017 was a harvest for Mr Masanawa as he made massive withdrawals from the Preferred Global company account unperturbed. He took N6 million out of the account on March 15th and subsequently took N5.5 million out on July 10th, with another N11 million withdrawn on August 15th. Preferred Global wired N9 million to his account on November 8th as he received another N6M from the company on December 27, 2017.
Details of what most of this monies are used for would be revealed in our second edition of this article….
Ago Palace on fire as pregnant mother, two children killed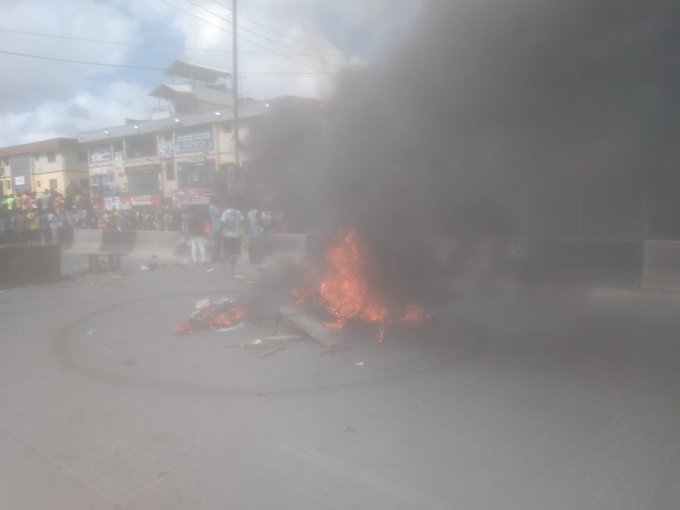 Crisis has erupted in the Ago Palace Way area of Lagos after a vehicle being chased by an official of the Lagos State Traffic Management Authority, LASTMA, rammed into a tricycle, killing a pregnant woman and her two children.
The tricycle operator was also killed in the accident which occurred on Tuesday morning.
Eyewitnesses alleged that one of the LASTMA officials at Okota Roundabout was trying to take over the steering of a Toyota Sienna vehicle from the driver while in motion.
It was alleged that the driver had violated traffic rules.
In the process, the vehicle lost control and rammed into a tricycle on Bayo Oyewale Street.
The pregnant woman was said to be taking her children to school when tragedy struck.
The incident sparked a protest, as an irate mob descended on the LASTMA official.
However, the timely intervention of a team of policemen saved the official from being lynched, as the officers fired tear gas cannisters to disperse the mob.
The policemen also cleared the barricade mounted on the road by the protesters, as they whisked the LASTMA official away.
TINGO MEDIA BOSS, EBUWA MARTINS BURIES MUM IN PORTHARCOURT, RIVERS STATE.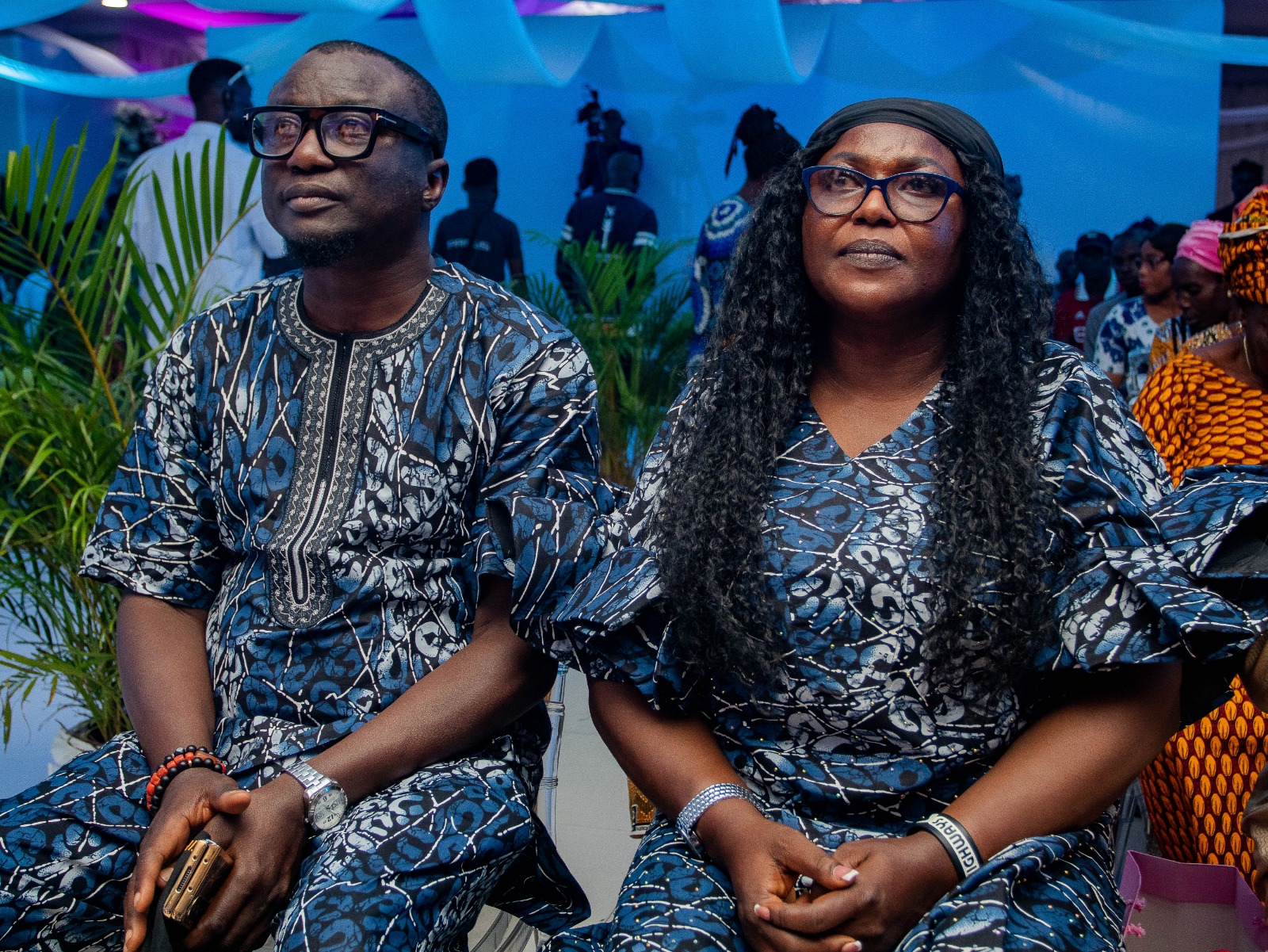 •Details Of The 2-Day Event
It was a life well spent for late Princess Karina Namikpoh who passed on at the age of 68 a few weeks back. A grand burial was staged for her by her children led by the only son, Ebuwa Martins along with his elder sister, Madam Blessing E. Agbonwaneten all together gave mama a befitting burial.
It was a collage of top celebrities from the entertainment industry and socialites who stormed the wake keep, funeral service and grand reception in honor of late Princess Karina. Ebuwa Martins pulled a big one as many important personalities honored him by giving his mum a grand burial. The burial rites started with a wake-keep service at The Azny Place, Louise Drive, New GRA Port Harcourt, Rivers State while the funeral service took place at The church followed by a grand reception which was held at The Palacio Events center, Woji Road, Phase 2 Port Harcourt.
On the band to thrill guests was the popular Groove Guys, alongside with one of Port Harcourt finest Dj DSA. While many professional vendors were in charge of the surplus foods and expensive drinks. SOCIETY REPORTERS captured how the party went.
LATE PRINCESS KARINA NAMIKPOH LIVED A GOOD LIFE
For Mama when she was alive, she enjoyed the fruits of her labor. She was described as a caring and compassionate woman who looked after her children. She was a woman with a large heart who embraced everyone she came across. She was known to be a giver and no wonder, many testified to her generous nature. She died fulfilled shortly after she turned 68.
EBUWA MARTINS THE PERFECT HOST
Mama's popular son, Ebuwa Martins, who is also mama's only son, was up and about at the event. He was seen mostly around all the tables making sure every guest at the party was well catered for. He was indeed the perfect host who shouldered the Mama's boy mantle for his sister and made sure everyone was fine. He was seen decked in a beautiful blue color complete buba and sokoto for the reception proper. He is well-loved by all and no wonder many celebrities, and many of his class mates (IMMACULATE CONCEPTION COLLEGE OLD BOYS ASSOCIATION ) all came out to celebrate with him as he buried his mum.
THE BOND BETWEEN EBUWA MARTINS AND HIS MUM
If you are close to Ebuwa, you will notice he does not joke with his mum. He loved his mum dearly and was always in close communication with her most time. Though Ebuwa was not by her side when she passed on, but he was one of the last to speak with her before she passed on. And in his amazing tribute, he eulogized his late mum who instilled many life lessons in him. While giving the vote of thanks at the wake keeping he said, "Tribute to my Dearest Mother* That you are no longer with us is yet to fully dawn on me. It was indeed a great privilege and honour to have such an alluring, enchanting and assiduous woman as my mother. You woke up early in the morning to pray for me after not sleeping all night due to prayers and praise worships. We talked on the phone almost everyday; We gisted about your joys: past, present, and the future.
Mummy, you were truly One in a million. You were a strong woman, a caring and generous mother. A warm and God-fearing woman. Your caring nature was displayed in the way you would call to check up on us when you had not heard from my sister or myself in a while. Certainly, I will miss the manner you called to check on me. You made it a point of duty to call and pray for each and every one every first day of the month. My mother was a very warm, compassionate and vibrant woman, who always went out of her way to help others. You were always willing to give so much of yours to others and I have tried to emulate that act of generosity myself.
The emotional Ebuwa Martins also talk about how he procrastinated to have seen his mum before she passed on, In his words; " I am sorry for procrastinating many times to come and see you mummy, I will always postpone seeing you to another time in as much as we talk often but it is so unfortunate that my visit was to see your corpse."
Speaking further he admitted that his late mum lived a very good life and will never be forgotten in a hurry. "You lived a good life and we will not forget you in a hurry".
Children learn different things, either positive or negative, from their parents. However, the lesson learnt from Mama's life has been a tremendous blessing for me. My mother impacted my life in such a way that words are inadequate to describe my feelings. Certainly, you cared so much for your children, grandchildren and for those who are not yours, especially your tenants. Mother was virtuous, elegant, circumspect, and intelligent. Now that you have transited, rest in paradise, my adorable mother, as you join the band of celestial angels. Enjoy your deserved peace with the Lord, and may your kind-hearted soul continue to rest in the bosom of the Lord Jesus Christ.
ABOUT EBUWA MARTINS'S ONLY SISTER
To give Mama a befitting burial was also Ebuwa Martins's sister who also supported him from beginning to the end. She stood out and made sure the programme went as planned. Mama was survived by two successful children. Mama's only son is Ebuwa Martins, a top Lagos businessman and CEO of Tingo Mobile a fintech company, and his elder sister Madam Blessing E. Agbonwaneten, they all looked good for the event.
AGN PRESIDENT SIR EMEKA ROLLAS, NOLLYWOOD STARS TAKE THE FRONT SEAT
It will be surprising not to see celebrities from the entertainment industry at the event because Ebuwa Martins shared a very robust relationship with the industry cutting across music and Nollywood sector. In fact many people always see him as an entertainer and this is also very obvious because of his support for the entertainment industry in diverse ways..
They have a business relationship and also storm social events together, they are always like 5 and 6. It was payback time for Ebuwa MArtins as the Nollywood's finest stood solidly behind him, and for many hours, dined and wined before they took their leave. They were seated at the front table.
Among those who graced the event was the President of Actors Guild Of Nigeria, Sir Emeka Rollas (MON), Sir Victor Osuagwu, Steve Eboh, Tony Nnaji, Ify Eze, Kelvin Uvoh..
Others are; Segun Arinze, Collins Ejike, Sarah Sweet, Chioma Emenike, Tracy Edwin, Dera Content amongst many others.
OVATION BOSS, BASHORUN DELE MOMODU'S BRIEF APPEARANCE
For Bashorun Dele Momodu, society is his life, he is very popular within the social milieu and also very well connected. He pulled a big one at the party as he flew into Port Harcourt at the early hours of the day. Give it to the impresario himself, hardly will you see any A-class gathering that Bashorun Dele Momodu does not fit in. He is very relevant. He also shares a very close brotherly friendship with Ebuwa Martins. He was one of the first callers at the event.
IMMACULATE CONCEPTION COLLEGE OLD BOYS ASSOCIATION BENIN CITY STOOD BY HIM
Highly and fully represented were the popular Immaculate conception college old boys association Benin city. They outdid themselves at the party. They were over 30 in number who all came to honor one of their own. They were conspicuously seen everywhere around the hall. making sure Ebuwa Martins had a hitch-free event. Some of those in attendance were: Mr Edafe Erhie (Vice President), Mr Bruno Sobotie , Mr Osagie Agbonwaneten, Mr Sunny Obazee, Mr Nedo Osayande, Mr Ralph Obasogie, Mr Tommy Ebohon,  Mr Oghenekevwe Roland Okpe (Welfare Officer), Mr Tony Udoroh, Mr Osahon Osawaru (PRO), Mr Ogbebor Osahon Dally (Fin Sec), Mr Onaiwu Thomas Eghobamien, Mr Efosa Egieoze ( Sec), Barrister Patrick Okonjo, Barrister Alfred Iduhon.
Others are; Mr  Ejiro Roland, Mr Clifford Eruotor, Arc Aimanesi Omokpo, Mr Olaniyi Olufemi, Barrister Rogers Omodia, Mr Abdul Segun Benjamin, Mr Osagie Egbon. Mr Edwin Obasogie (FCA), Mr Job Eromosele, Mr Ogaga Obiebi, Prescious Osazuwa.
BY : SUNDAY ADEBAYO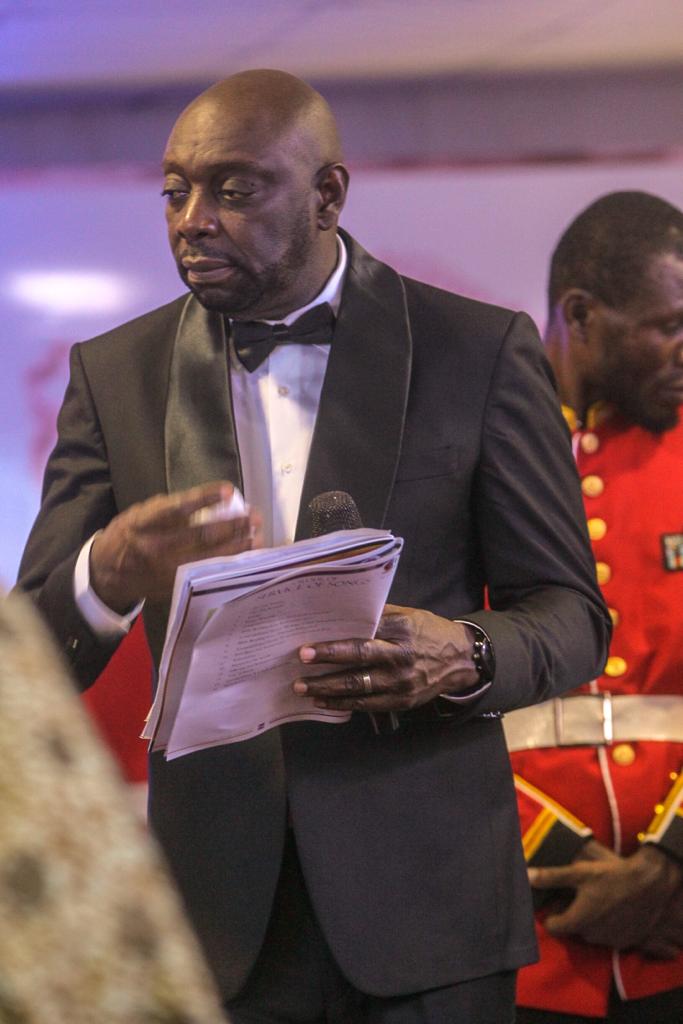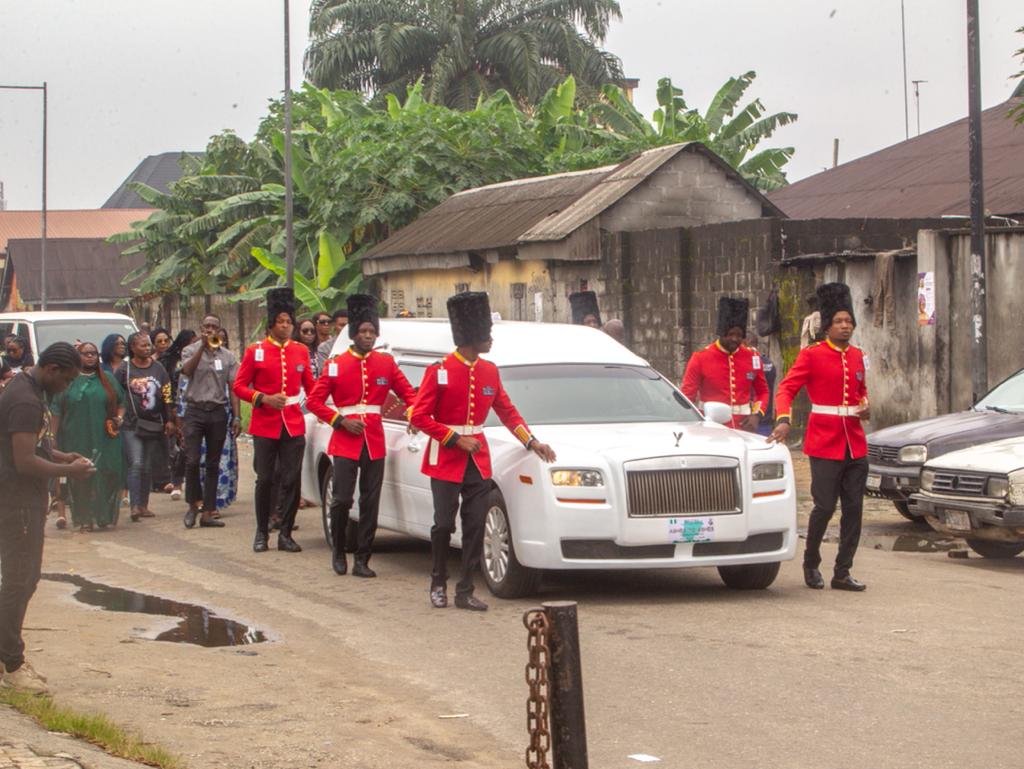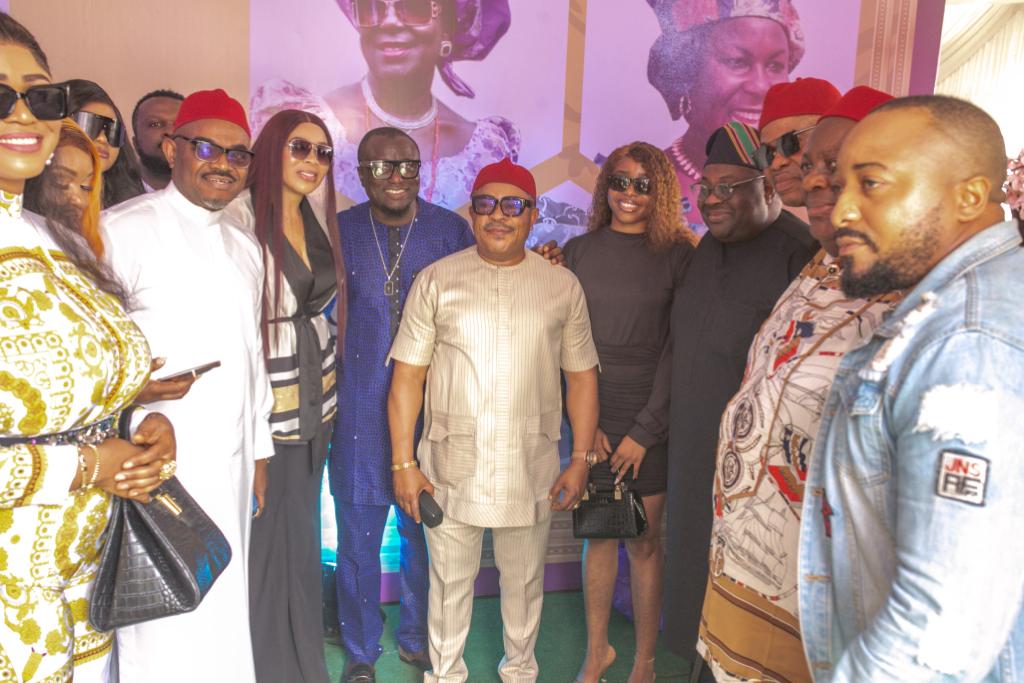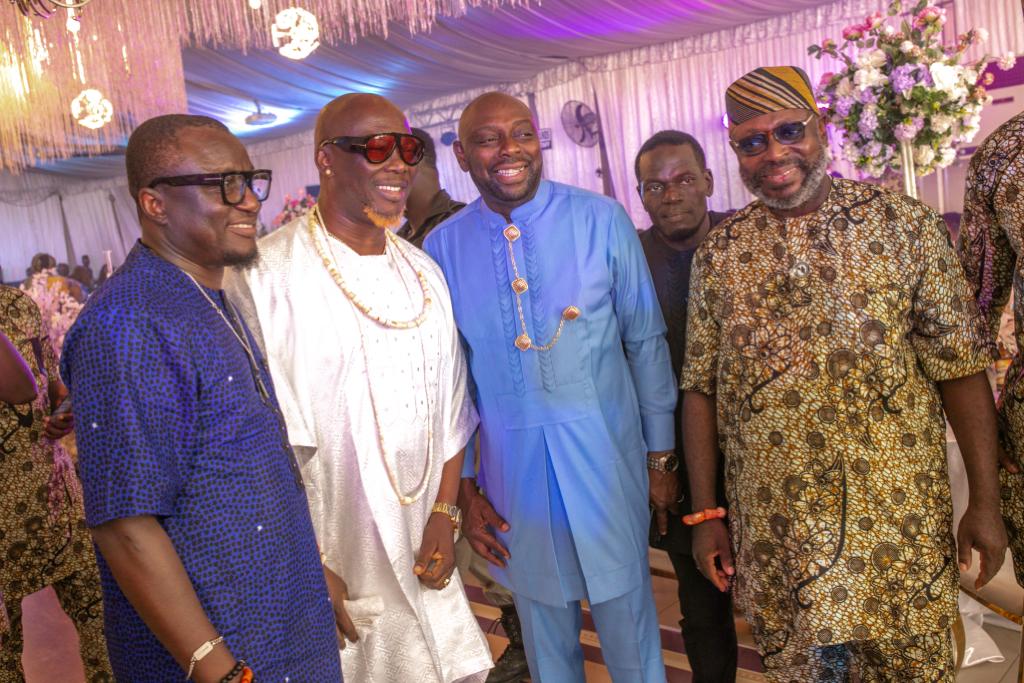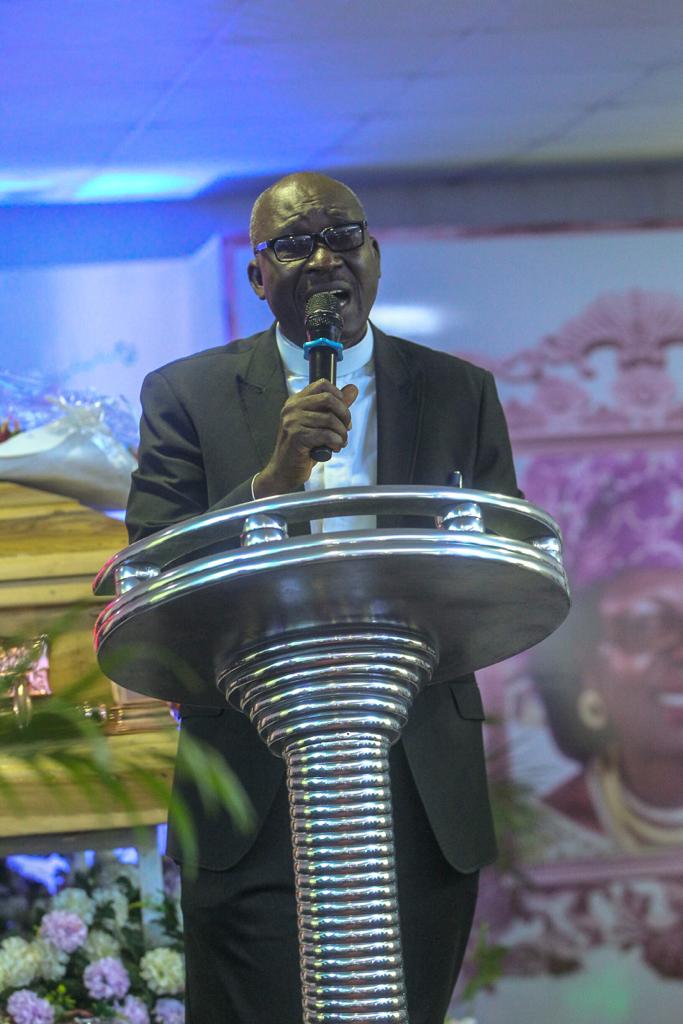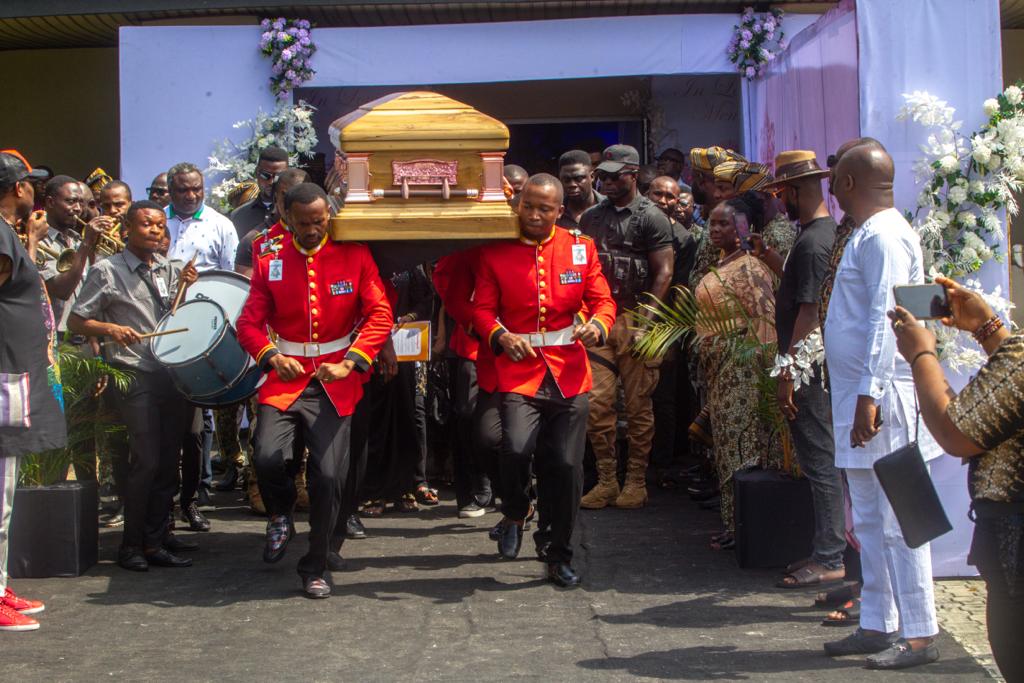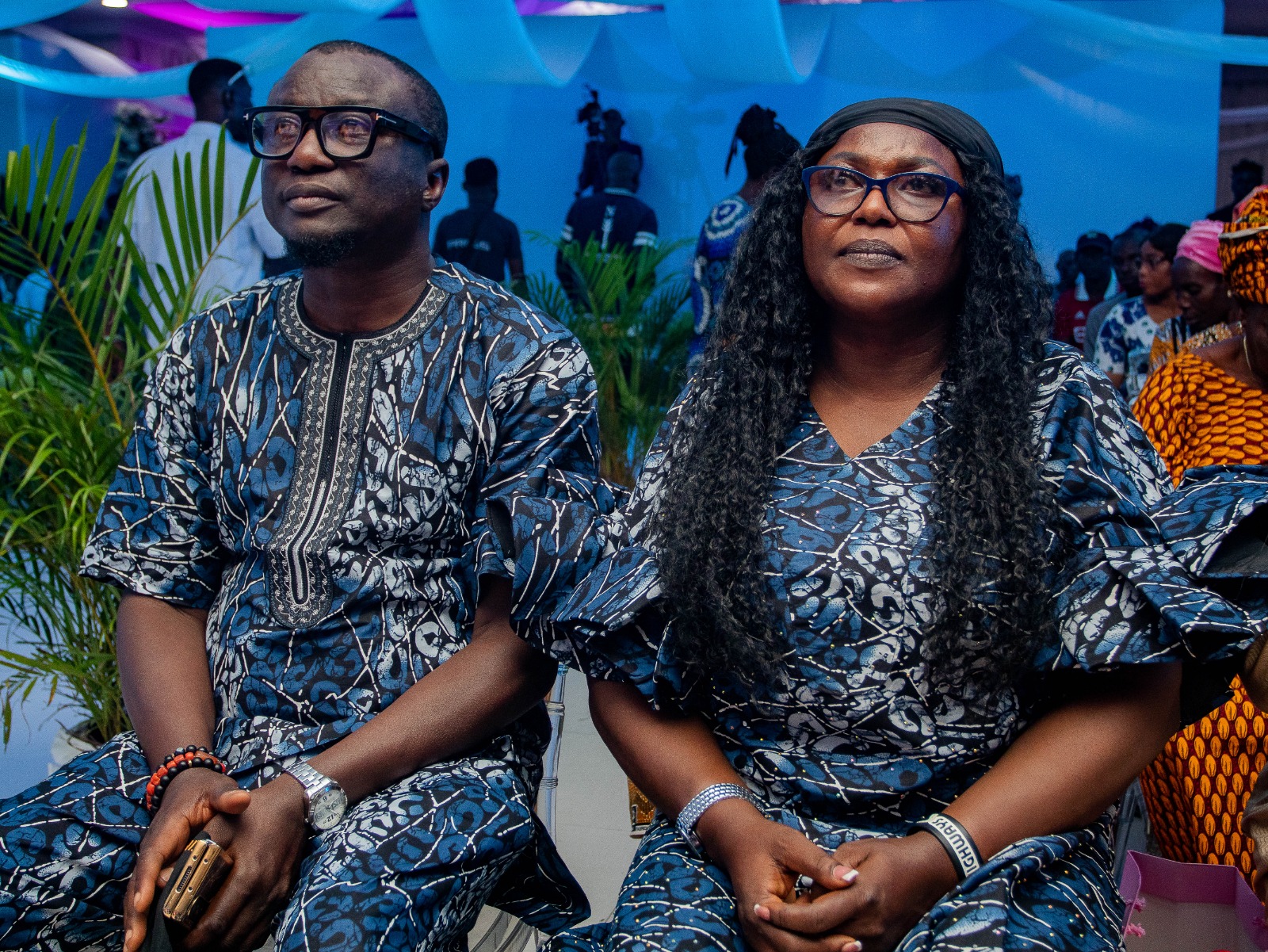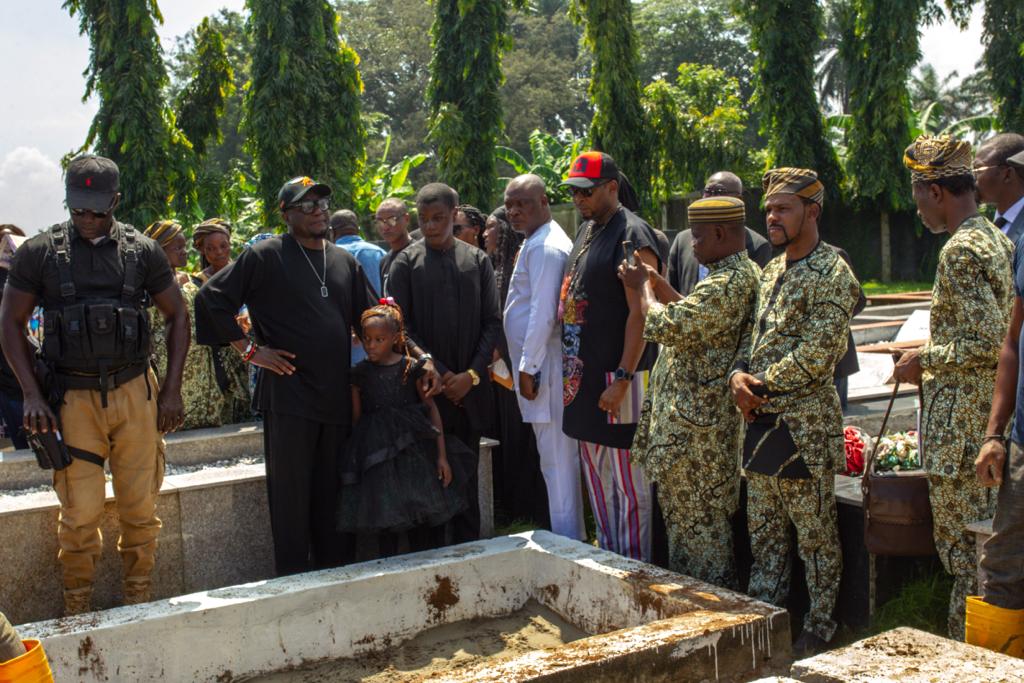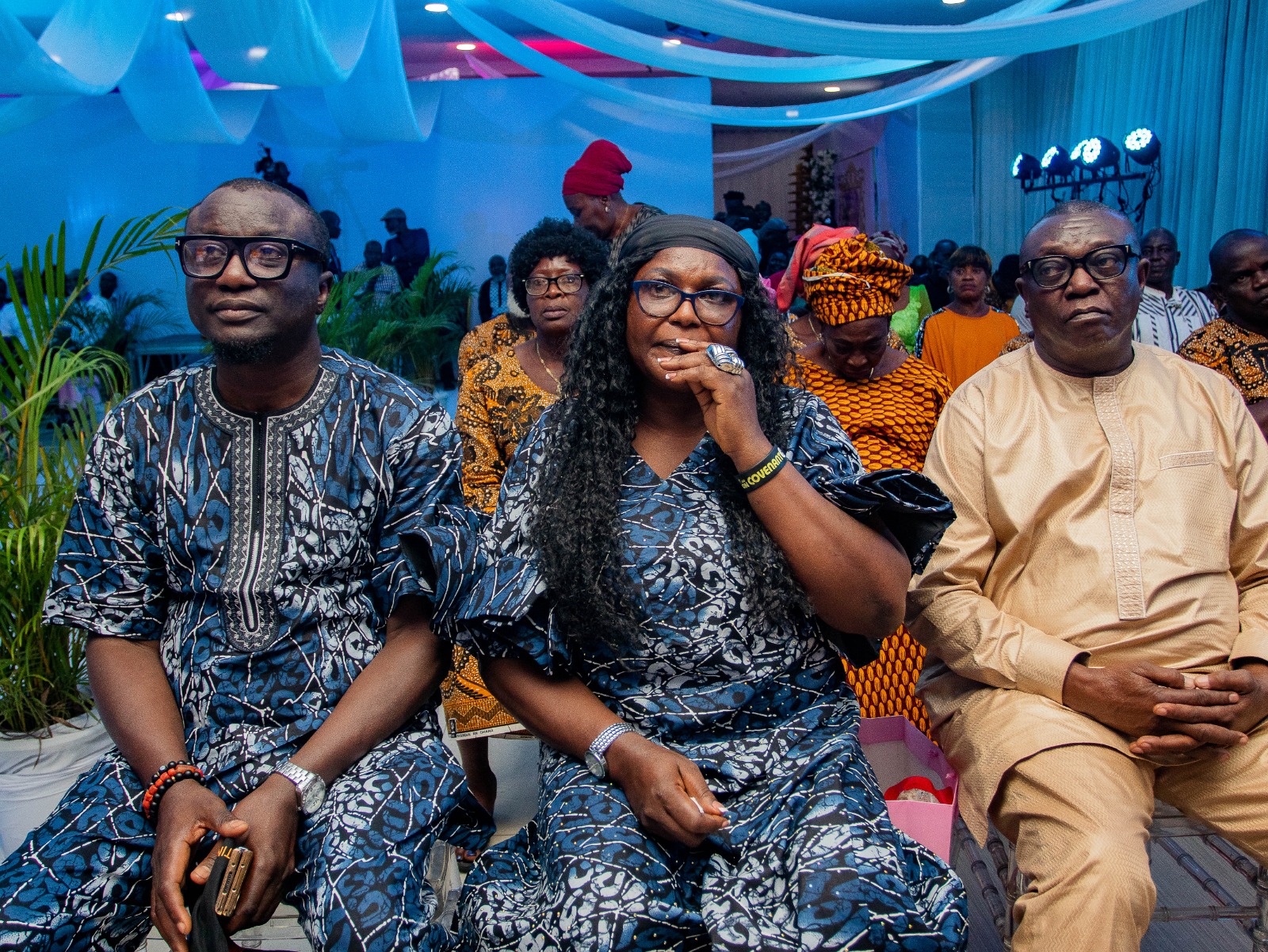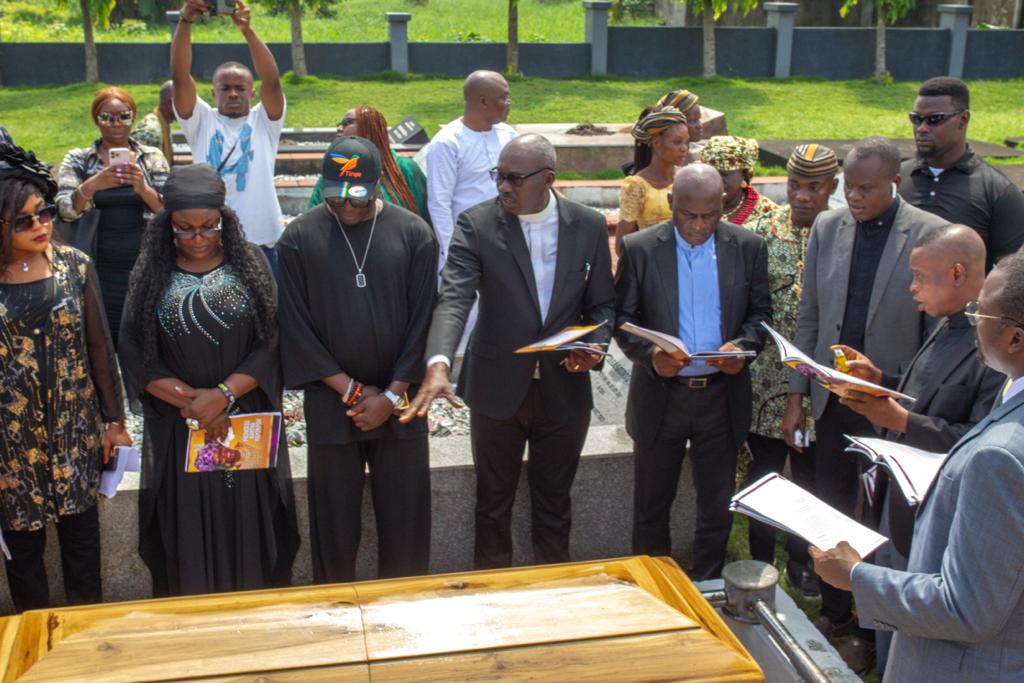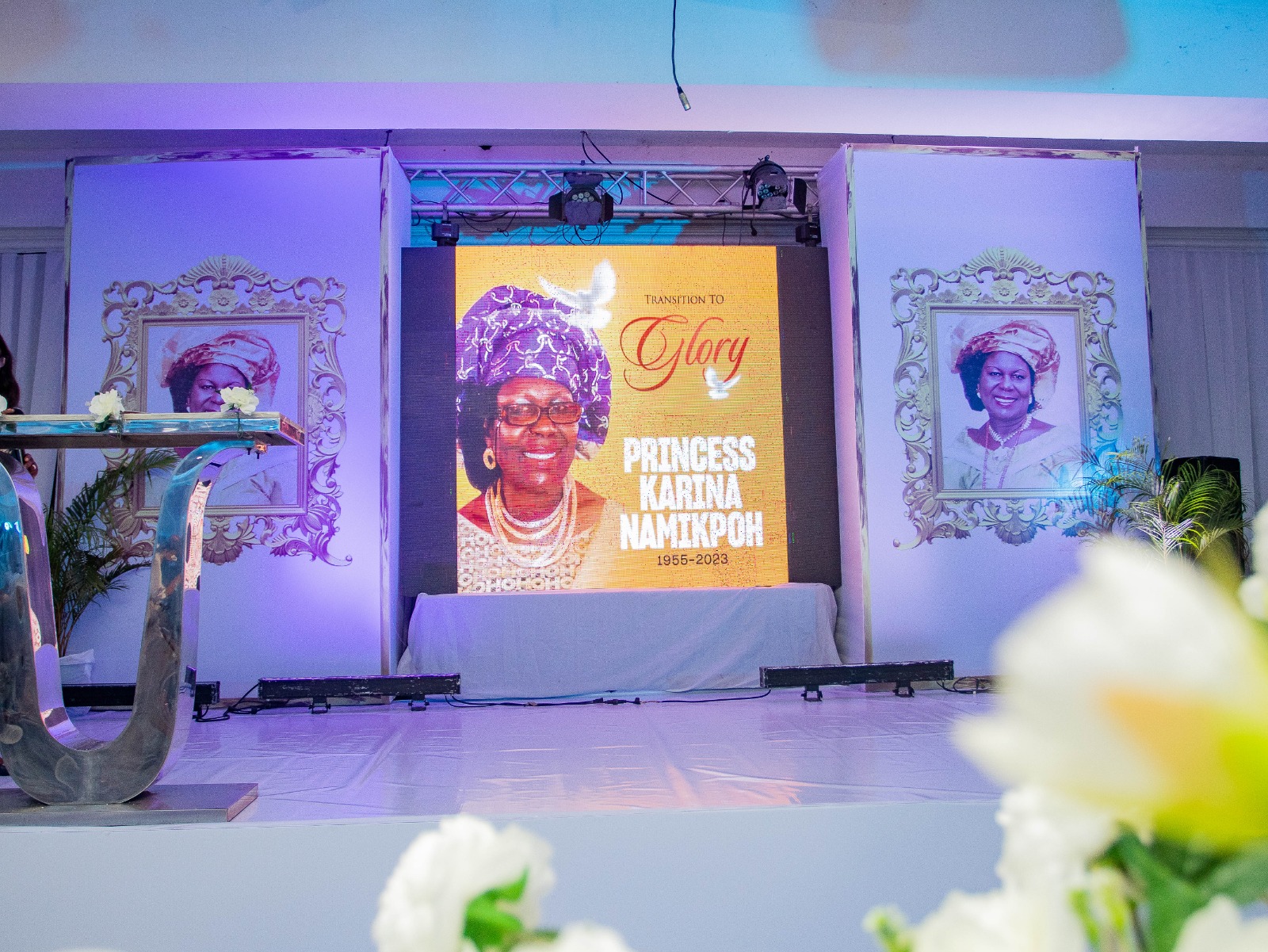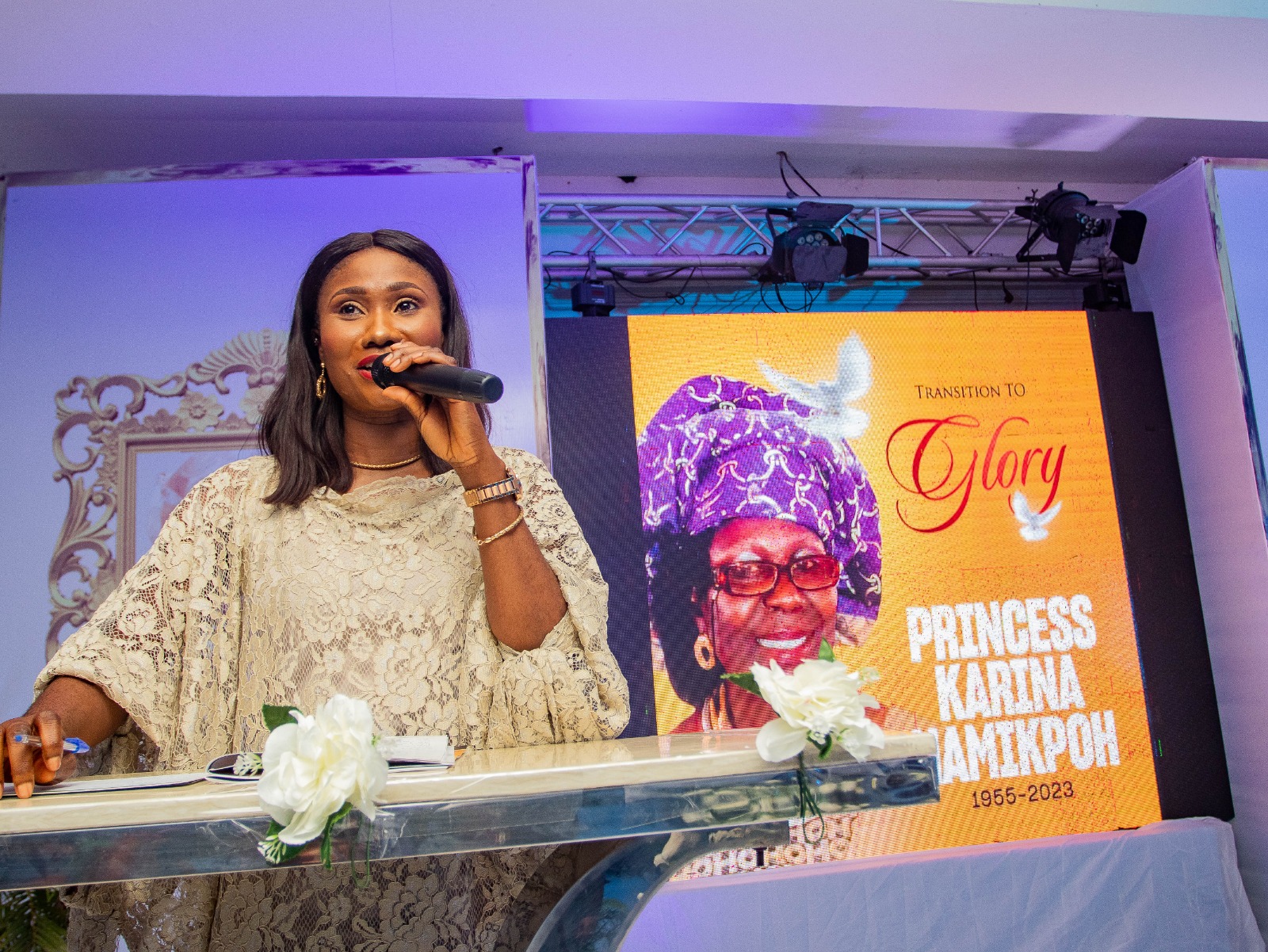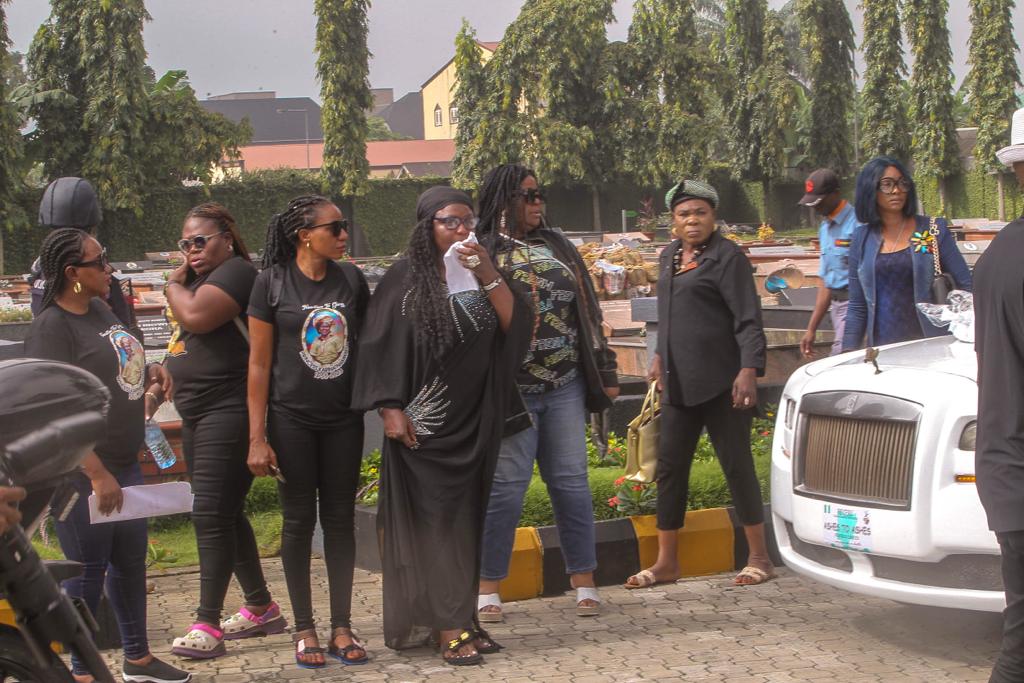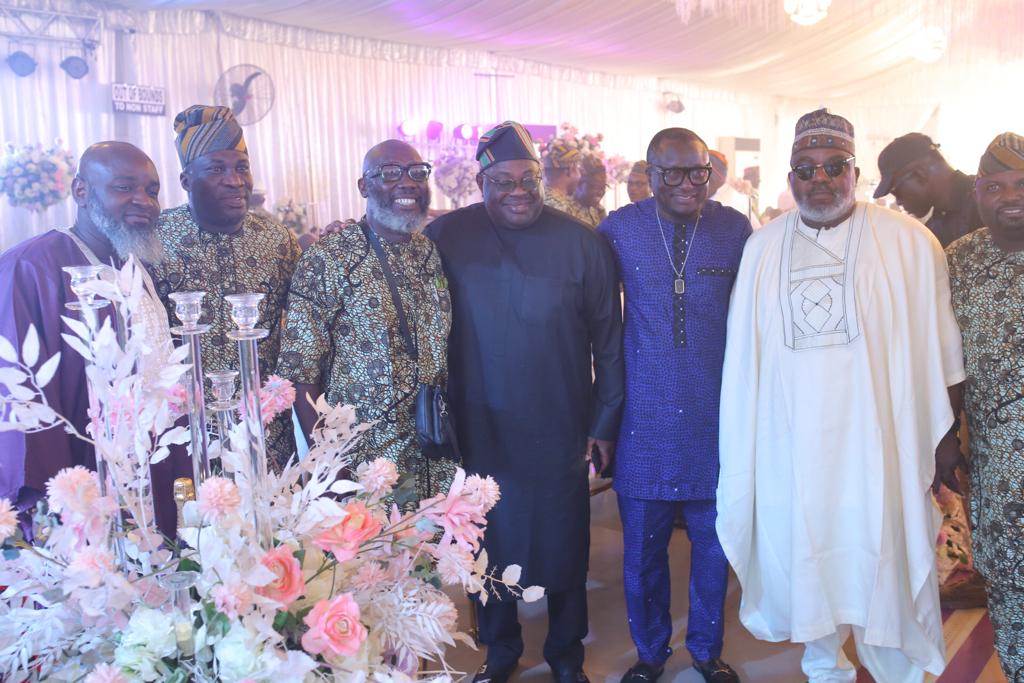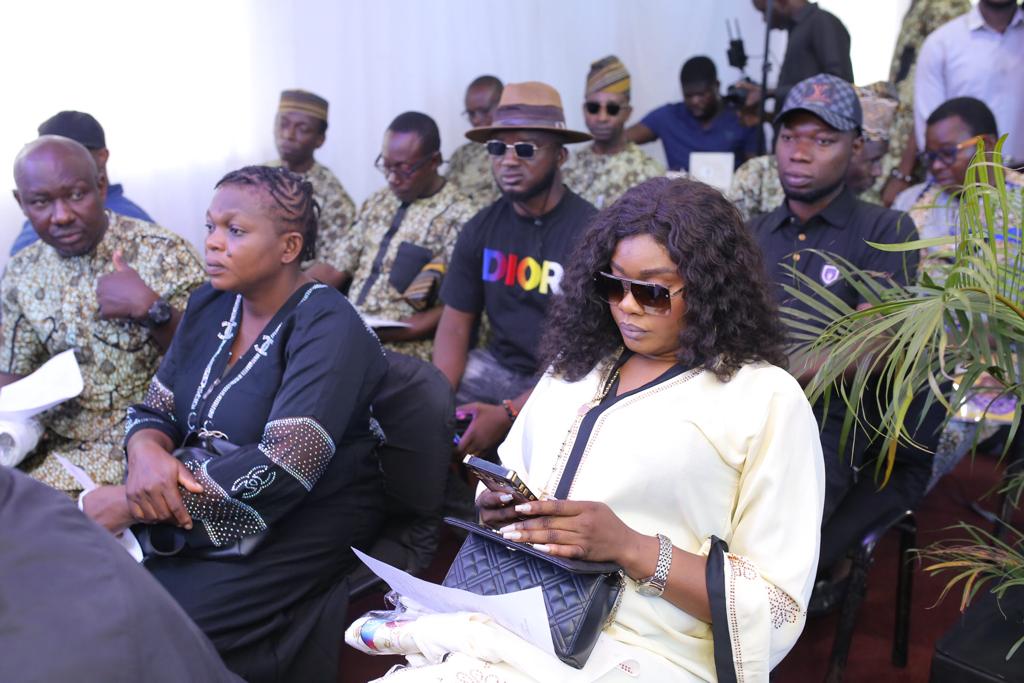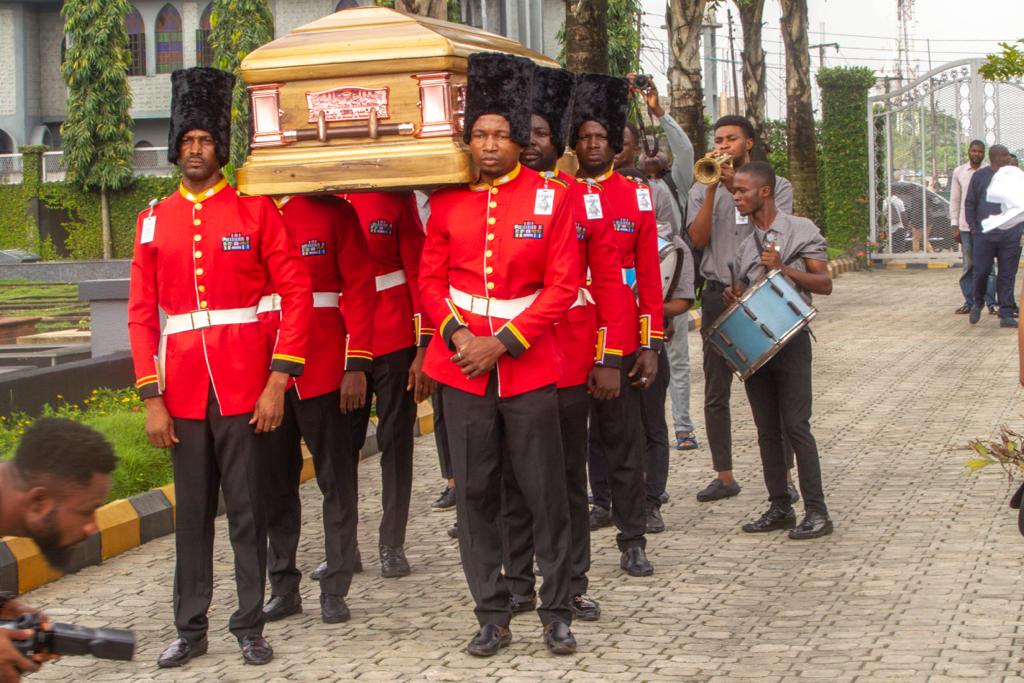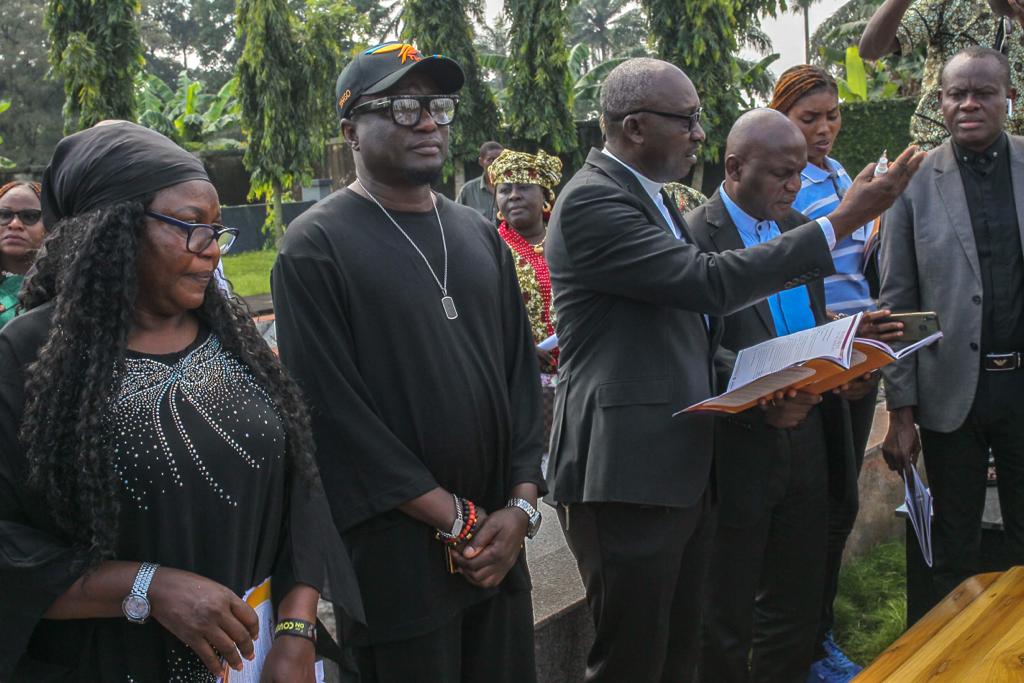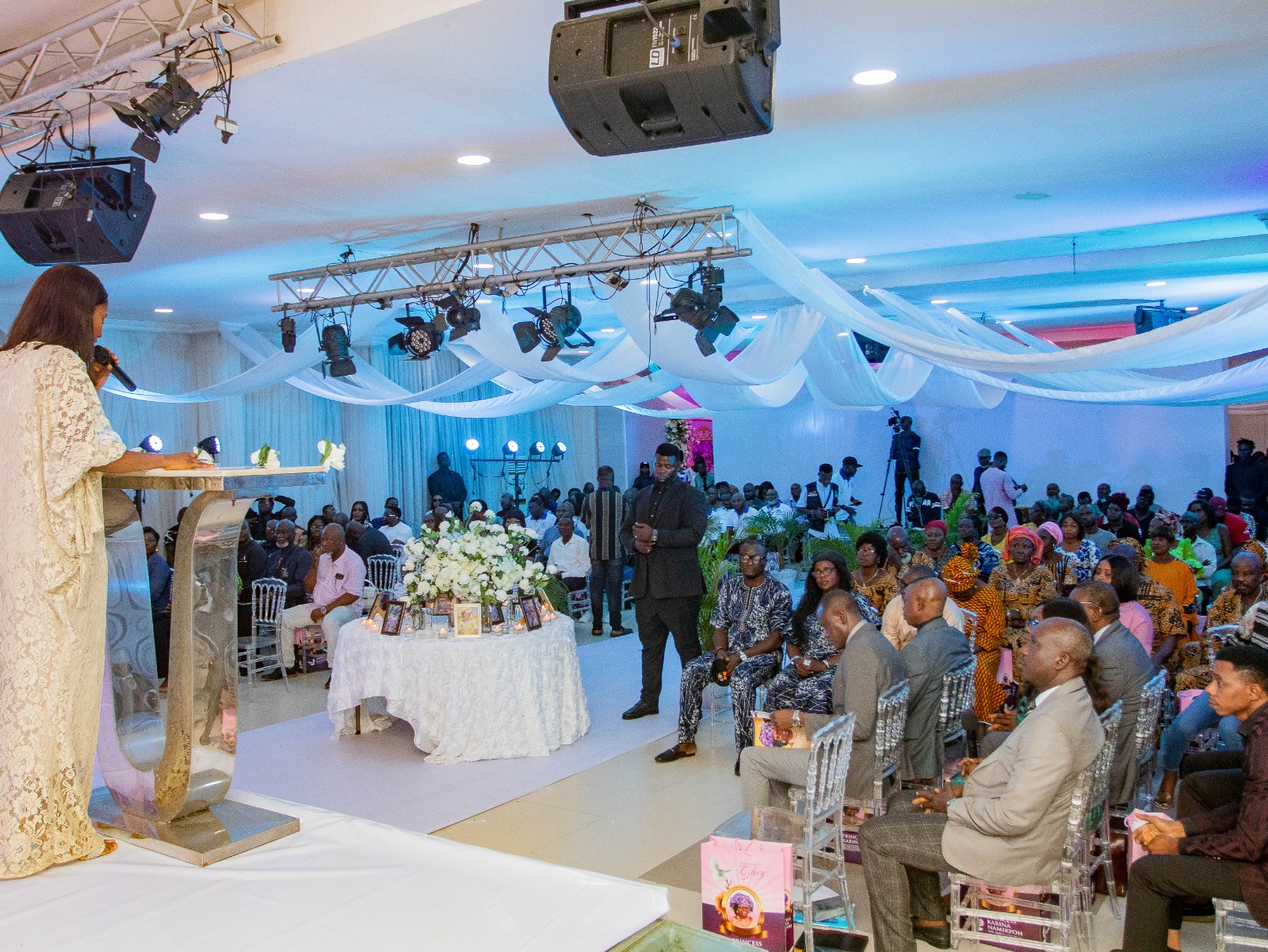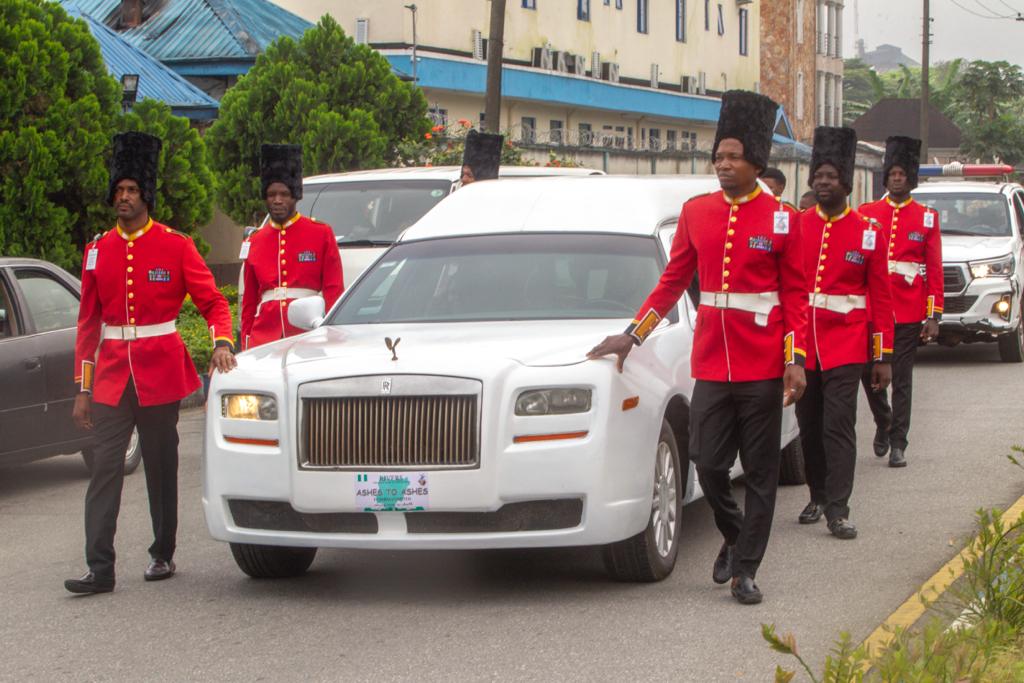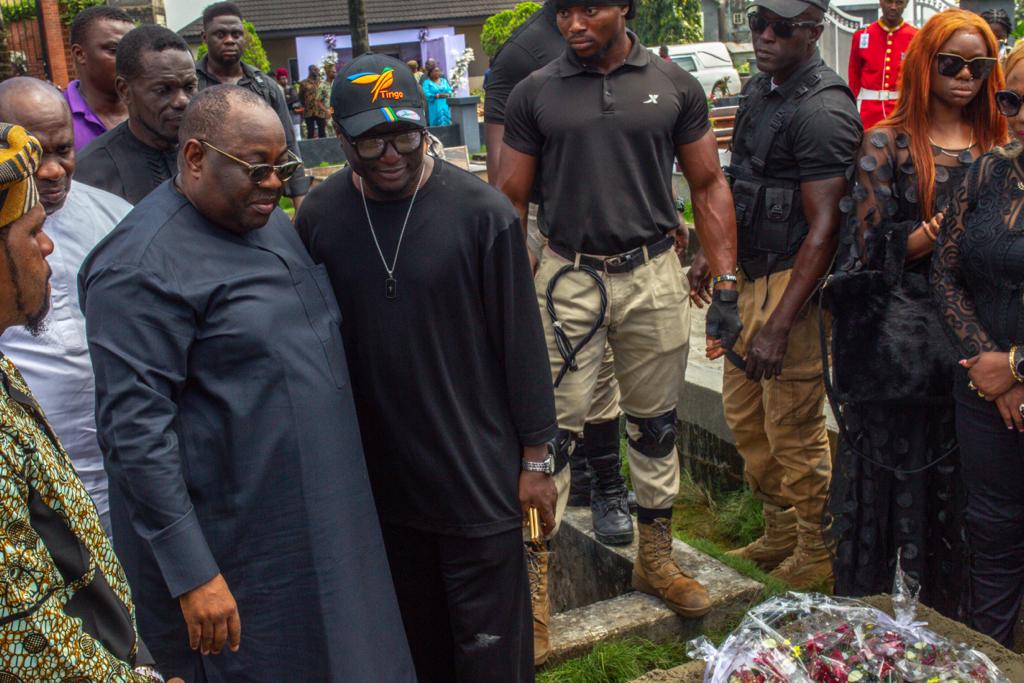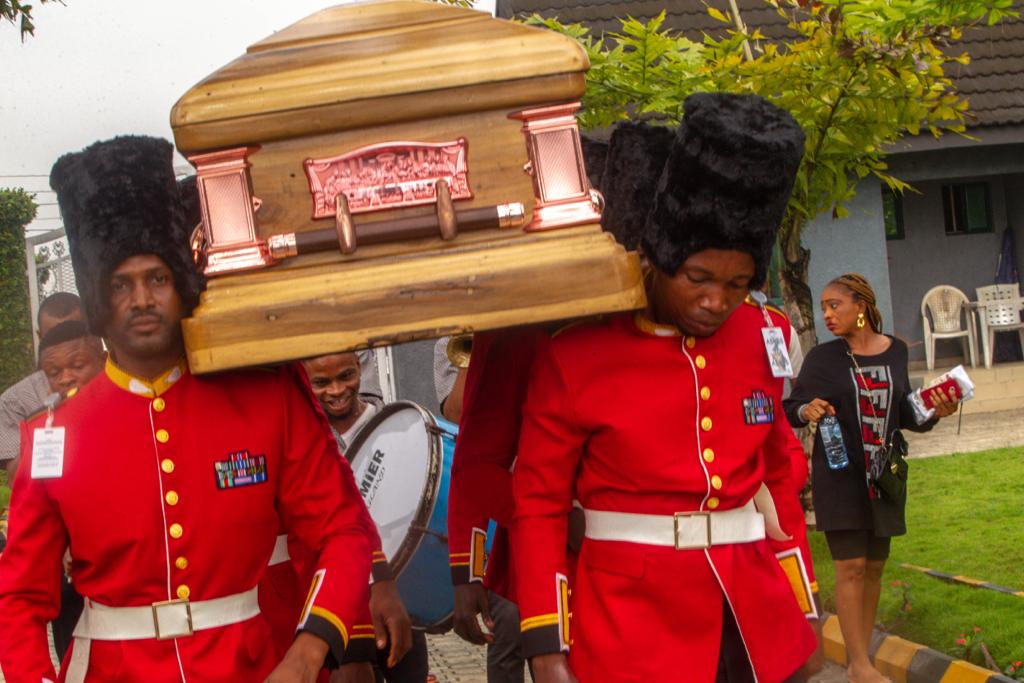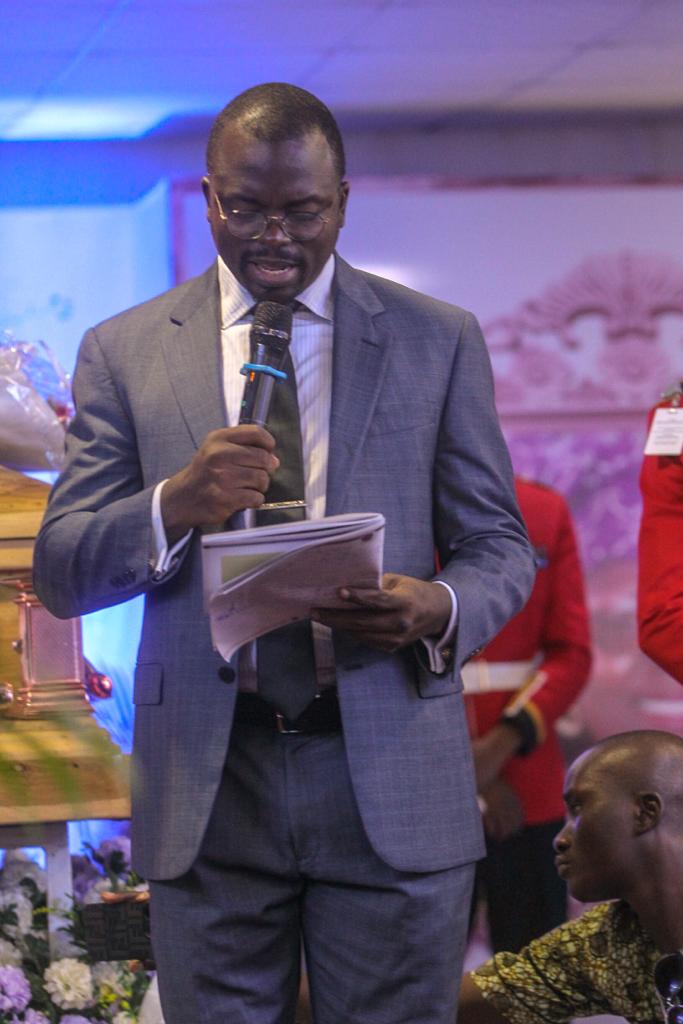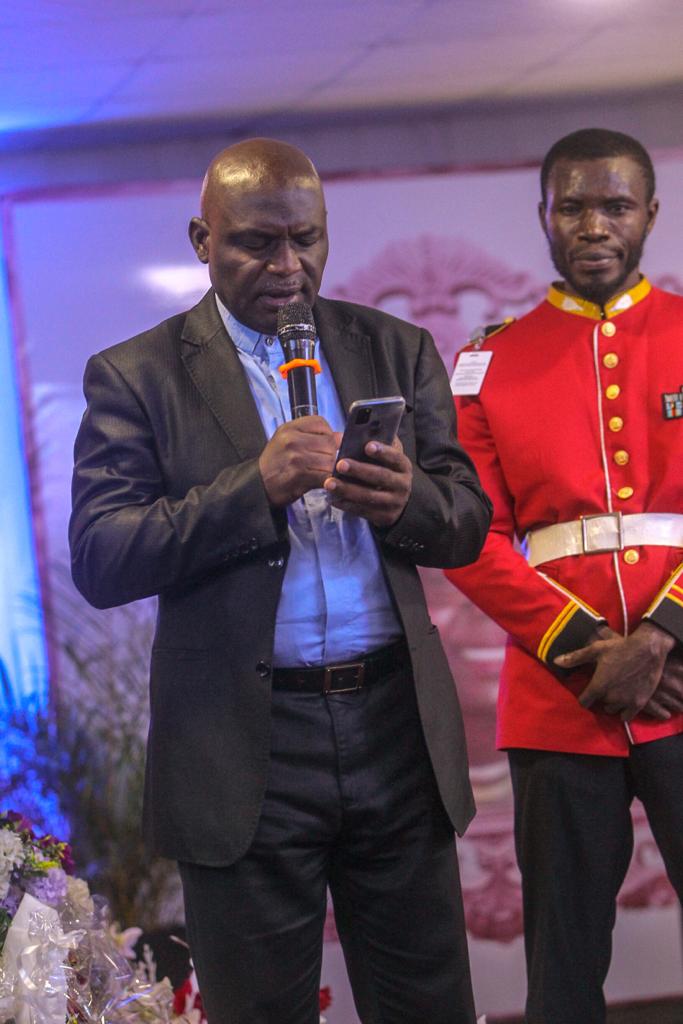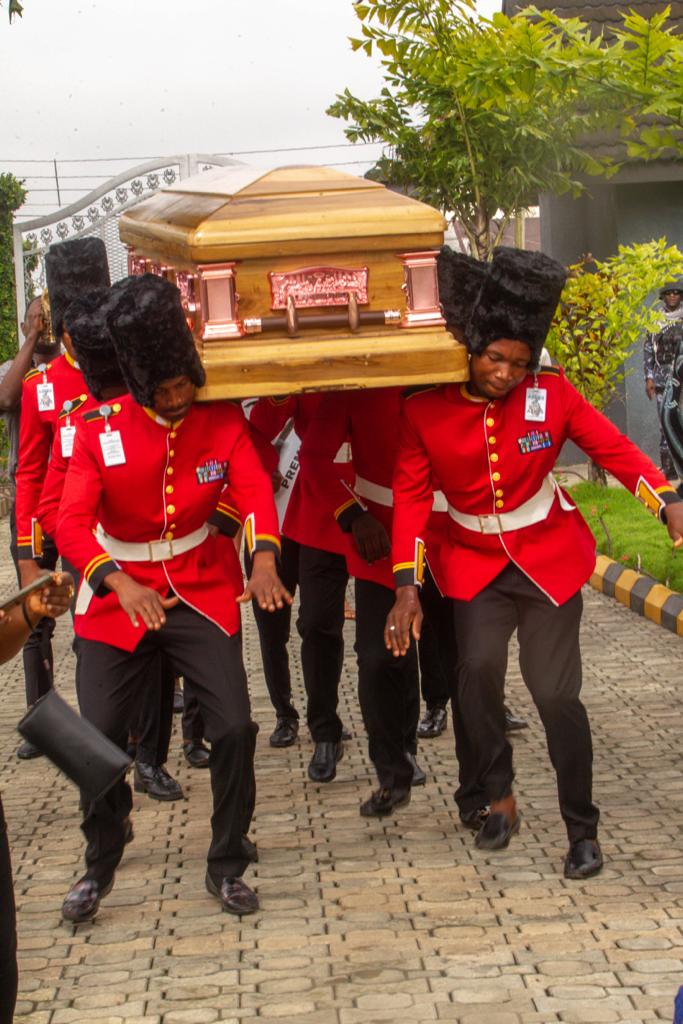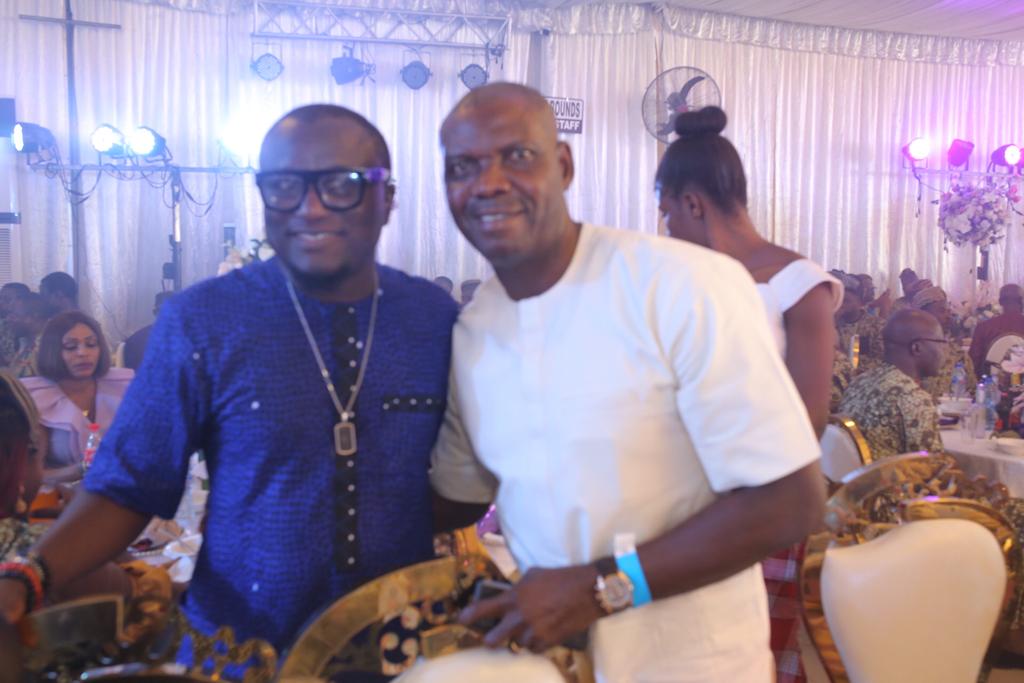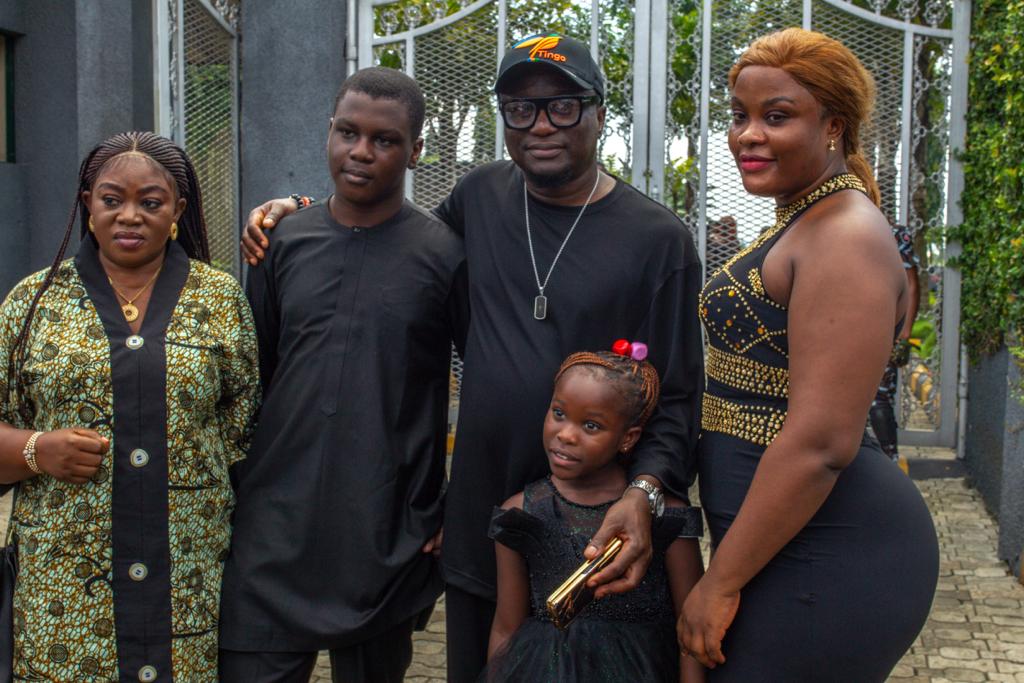 LAGOS SET TO HOST SHOPPING FESTIVAL WITH SPICE OF ENTERTAINMENT IN DECEMBER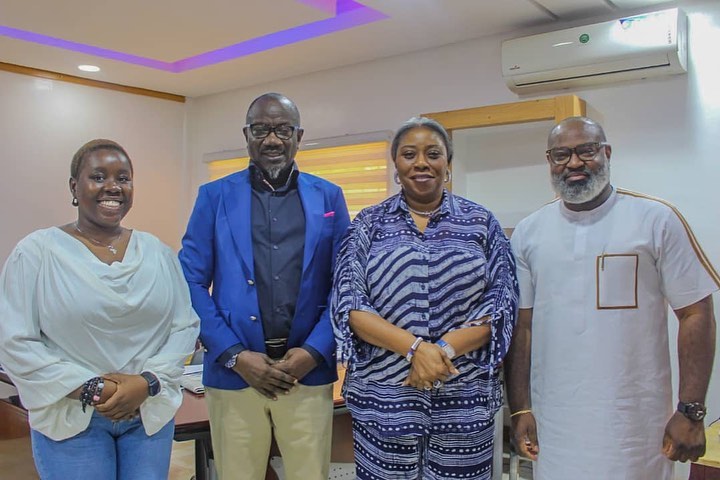 Lagos State is set to experience a unique Shopping Festival that will be a fusion of commerce and entertainment that will stamp her destination proposition as a premium destination for business and leisure in December.
The Honourable Commissioner for Tourism, Arts and Culture, Mrs. Toke Benson-Awoyinka disclosed this during the visit of a delegation from the organisers of the planned Lagos Shopping Festival to the Ministry on Tuesday, adding that she is excited and anticipatory of the good development.
The Commissioner declared that the Lagos Festival is an idea whose time has come and that the State Government, through the Ministry, is excited about it and will collaborate with the organisers to bring it to fruition
Earlier, the Managing Director of Chain Reactions Africa and leader of the delegation, Mr. Israel Jaiye Opayemi said the team is on a working visit to the Ministry to finalise discussions on the plan for the first of its kind Shopping Festival in Nigeria to be held between the 8th and 15th December in Lagos State. Opayemi said, the idea of the Lagos Shopping Festival is to put the City in the league of other global cities such as Dubai, Istanbul and others with Shopping Festivals attracting thousands of tourists yearly. According to him, the Lagos Shopping Festival is not just targeted at bringing tourists to Lagos to shop but to experience the slice of entertainment we serve the world.
According to Opayemi, the idea is to keep Lagos open for business, entertainment and tourism for 24 hours and seven days. He further promised that, Lagos City will be awake for entertainment and commerce which is expected to boost employment and spike economic growth in the State as over 1000 offline merchants and over 5,000 online merchants will participate in the shopping festival. The targeted audience includes international and local tourists, luxury brands, designer brands and MSMES.
"The Festival is billed to be held in different venues across the State such as Eko Atlantic, TBS, Ikeja City Mall, Palms Shopping Mall and Festival Mall amongst others simultaneously for seven days non-stop. Lagos will be awake 24/7, there will also be musical performances by a number of A-list Nigerian Artistes, a Gaming Arena, Children's Arcade and a Luxury Pavilion where luxury brands will be on sale at the festival.
Opayemi also informed that other attractions during the week-long programme will include a celebrity auction, street parties, fashion shows, fireworks, food showcase and cultural parades by the different local governments and film shows.
#AGreaterLagosRising
#lagostourism
#LASG