Nollywood actor allegedly abducts, defiles 14yr-old girl in Canaanland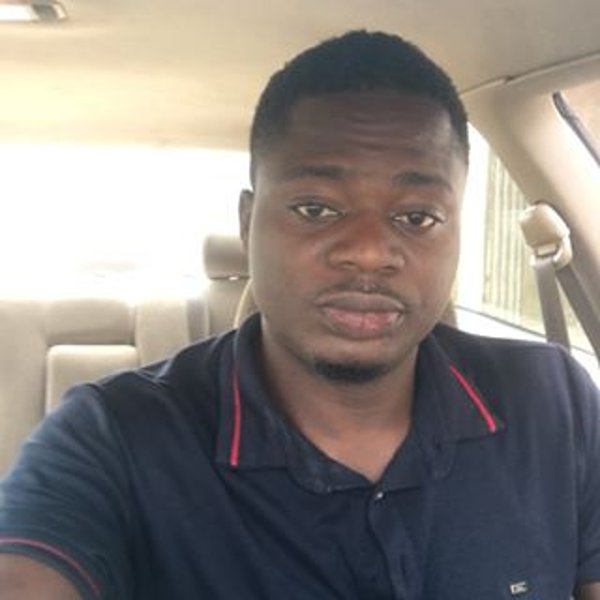 While Nigerians are still grappling with a popular Nollywood actor's alleged defilement case in court and the rude shock that accompanied it, an unpopular actor may be walking the route of spotlight without paying his due.
Aliu Oladele Gafar, a filmmaker and chief executive of Main Page Concept, a feature film and television production company, has been accused of allegedly abducting a 14year old girl and took sexual advantage of same.
The girl, Aina Bolarinwa, went missing late on Thursday evening, July 29, 2021, in Sango area of Ogun State and investigations by the her guardians revealed that she was in the movie maker's custody till the following day.
It was shocking to realise that contrary to the dictates of the producer of Peregun's profession, the girl was not scripting nor acting; the actor allegedly used her to satisfy his sexual desire.
Peregun, which featured the producer himself, Ibrahim Chata, Yewande Odukoya, Dupe Jaiyesinmi and many others, boasted of being selected for the New York Independent Cinema Awards, according to a July 10, 2021 post by the producer on his Facebook account.
"It's PEREGUN year … I'm honored and excited… New York Independent Cinema Awards selected PEREGUN to be included in festival…. Alhamdulilahi 
 Thank you all for the love … Second selection of the month 
," he wrote excitedly.
Either due to the excitement or a way to boost his chances at the awards, Gafar allegedly decided to defile an underage girl in his house behind the popular Canaanland, the campus of Winners' Chapel (Living Faith Church), an Evangelical megachurch in Ota, Ogun State.
According to the victim's foster mum, Oluwakemi Sunday, who narrated the girl's ordeal to Freelanews' correspondent, Ade Oluwaferanmi, it was confirmed that the filmmaker, who is popularly known as Boda Ali in Peace Estate, Zone 4 Arobieye, abducted the girl.
"In the evening of Thursday, July 9, 2021, my daughter, Aina, said she wanted to go and fetch water at Boda Ali's house and I told her not to go as it was already late. I instructed her to do that the following morning before going to work. Boda Ali usually allowed the community to fetch water for free in his compound.
"She then returned the bucket and went outside to monitor a small shop I operate outside the house with her sister. We usually close the shop around 10pm daily.
"According to the story her sister later told me, while at the shop, Boda Ali came around and beckoned her over. Aina went to him and they started chatting. Suddenly, they disengaged when they noticed that someone was approaching and Aina returned to the shop where I sell breads and other petty things.
"Later around 10:30pm, Boda Ali called Aina again when the coast was clear and they continued their discussion before Aina returned to the shop.
"A friend's daughter, who was on her way to buy something at my shop, later told me she had to run back out of fear when she saw someone hiding in push, whispering 'Aina, se kia! Aina, se kia!' (Aina, hurry up!)
"She went back home to call her sister to accompany her because she was afraid of someone hiding in the bush around Aina's house. On getting to the spot, they realised it was Boda Ali who they greeted and they all went their ways," Oluwakemi narrated.
Freelanews corespondent, Oluwaferanmi, was informed that when Aina's foster mum became worried when she suddenly realised Aina was not in the house sleeping with her siblings.
She told us that she went to outside to wake her to lock the shop and come inside thinking maybe she must have slept off.
"I was initially annoyed and sat in front of the house waiting for her, wondering when she started being wayward.
"While waiting, I saw Boda Ali who greeted me and walked on. Few minutes later, he walked past the shop on his return journey," the foster mum, who didn't see anything strange in that at the time, narrated.
After a long wait and no signs of Aina, she placed a call across to her own friend whose children are also Aina's friends to find out from them if they had seen Aina; their responses were negative.
"On Friday's morning, I went to the woman again and told her the girl didnt sleep at home. The woman now called her children, who later told us they saw Boda Ali hiding in the push and whispering Aina hurry up. And my daughter, who was with Aina at the shop also claimed that she called Aina twice when she was chatting with Boda Ali because it was getting late but she didn't answer her.
"So I went to Boda Ali's house and asked him if he had seen Aina because she came to fetch water yesterday. And he replied that he had not and wondered why she wouldn't return home 'when she is not a small girl; a girl of 16 to 17years old'.
"I told him that Aina may be endowed with breasts but she is just 14years old," Oluwakemi countered Gafar.
So immediately, the filmmaker volunteered to search for the missing child with the mum while he kept comforting her to calm down that he was convinced Aina was okay.
"I hope you have not raised alarm," Gafar allegedly asked the mum and she answered that she had not.
Late in the evening of Thursday, the physically depreciated Aina was seen wondering along the road far away from her home when a bike headlight shone on her and a friend of the mum recognised her.
"My friend brought her back to the community and I was sad to see how haggard she was looking," she explained.
Aina narrated how Gafar lured her into his house and disflowered her forcefully.
"I'm appealing to the relevant authority to please come to our aid and ensure that justice is served," Oluwakemi wailed.
According to our correspondent following up on the case, Freelanews can confirm that movie maker has been missing since the case leaked and calls made to his number didn't connect as at the time of publishing this report.
BANGER! AKHERE DROPS NEW SINGLE 'FOLLOW ME'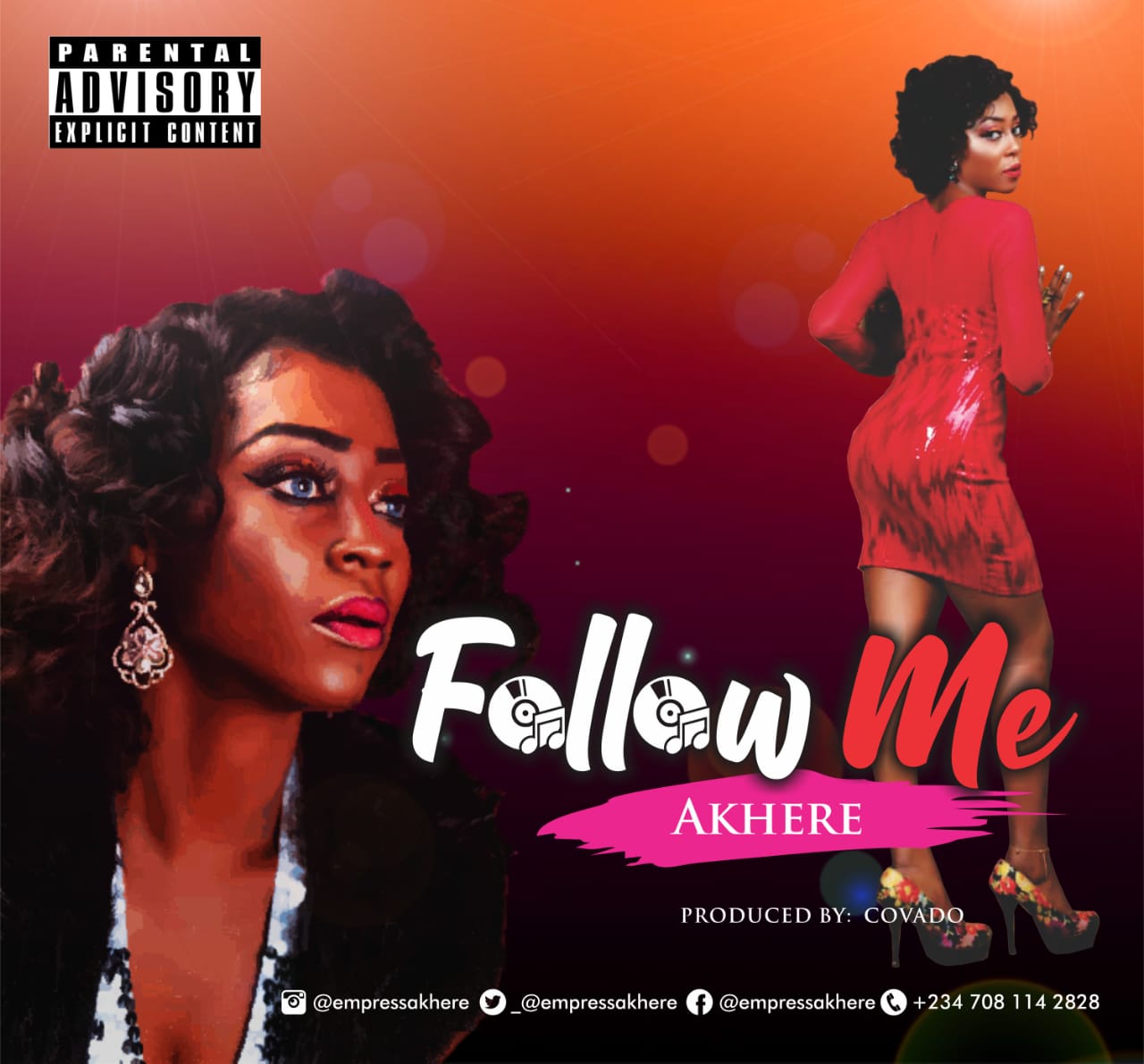 The music industry is set to enjoy a new spanking song entitled- 'Follow Me' from the reputable sexy sensational music act popularly known as Akhere.
Information available revealed that the new song, Follow Me is a classy Afro Pop produced by talented beat master Covado and it was mixed and mastered by Suka Sounds.
The self acclaimed Afro Pop queen has been in the game for long and it's high time she made all the music lovers around the world to follow her just like she expressed in her brand new single- Follow Me.
Akhere is positioned to do something different from what others are doing in the industry and ready to go all the way to achieve her dreams as one of the music entrepreneurs that would make a great change in the entertainment industry, disclosed an associate.
She is no doubt a bundle of talents who is a good stylish dancer, song writer and composer that is rare to find among her peers in this part of the world.
Follow Me in no time would become the new national anthem in the music industry in Nigeria and beyond. And before her new single, she has on record good songs like Gaga, Cover Me, Udoh, I refuse To Die, Babylon City, Mr. Deejay, IrinIse (Man of Steel) and On My Mind.
The pretty and talented artiste born Blessing Akhere Okpiaifo is back bigger and better in the Nigeria entertainment world with special plans to explore the showbizness because of her unending passion for the music industry.
Akhere loves Nigerian music and she so motivated by some artistes that are creative and original doing what they know how to do best just like her.
From the industry watchers, we gathered that Follow Me is set to take over the airwaves and further finding revealed that it will be officially released on various top music online stores and hubs for download by the second week in August 2021 by good music lovers in Nigeria and abroad. And, she is working on her new single promotions across board for all her esteemed numerous fans around the world.
According to Akhere, she disclosed that 'The Nigerian music industry is very competitive but she is trying to be unique in her own way'. She emphasized just Follow Me for the best of music.
As part of the communication plans to take her music business to the next level, Akhere is working in concert with Kanbitoons Company, which is basically in-charge of her media management, public relations and promotions in and outside the country.
I have no power to bring down Iyabo Ojo, Nkechi Blessing As I Am Not God- Jide Kosoko Surrenders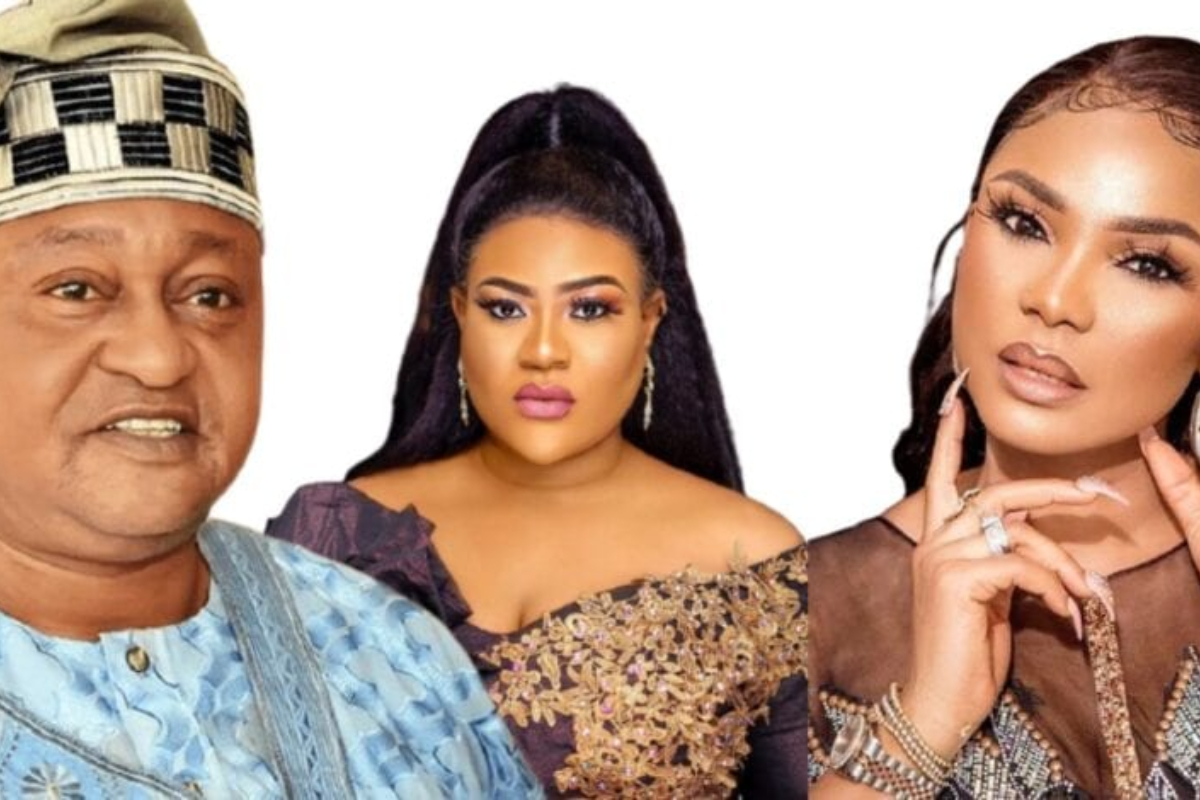 Veteran Nollywood actor, Jide Kosoko, has backtracked on a statement he made during a press conference organised by the Theatre Arts and Motion Pictures Practitioners Association of Nigeria and the Elders of Nigerian Motion Picture, where he mentioned that he can bring down actresses — Iyabo Ojo and Nkechi Blessing.
In the 11-minute video shared on the actor's verified Instagram page, he started out by saying the viral TAMPPAN conference was not to support Baba Ijesha.
He noted that contrary to his outburst, he has no power to bring anyone down as he is not God.
Kosoko described the actresses as his kids, saying he would never want to see their downfall as he, among others, paved the way for their success in the film industry.
He said, "On my outburst about frustrating Nkechi out of the industry, it depends on the way you are thinking. Like many of you said, I am not God. I have no power whatsoever to frustrate anybody out of anywhere. What I said was an attempt to soften Iyabo Ojo and Nkechi Blessing because I consider them as children.
"If for any reason you offend your father and he says 'I will slap you and you will not use that eyes to see anything again', are you saying that your father is willing to make you go blind? That is not correct.
"I also went ahead to say that they are our children. I believe we contributed to their success and it would be stupid of us to bring them down. What we are saying is just to soften them from continuously using derogatory statements against TAMPPAN and the Yoruba film industry."
The legendary thespian further seized the opportunity to note that he would never be in support of rape.
"First and foremost, I want you to know and go and check all the presentations; the meeting was not about supporting Baba Ijesha. I personally condemn any act of rape and I also pleaded that the law should be allowed to take its course. That is all I have said.
"The Yorubas say that a guilty person will never go unpunished. Also, an innocent person should not be treated as a guilty one. That is my belief. We mentioned at the conference that we frown at any act of rape.
"Having said that, the conference is not about Baba Ijesha. The conference was not against Iyabo Ojo's stance fighting for the minor. There was no time we said what Iyabo Ojo is doing about fighting for the girl is wrong; we never said so. Please, do not get us wrong. What we are saying is this; that Iyabo Ojo should desist from mentioning TAMPAN and Yoruba film industry in a derogatory way.
"Baba Ijesha is a colleague in the Yoruba movie industry, but you cannot because of one person condemn the entire association or condemn the entire industry. That is what we want to correct and that is why we gave the warning that enough is enough."
Kosoko pleaded that people stop putting TAMPAN and the entire Yoruba film industry into Baba Ijesha's issue.
According to him, whether Baba Ijesha likes it or not, he will be dealt with by the law.
He added that the conference was also used to dissociate the association from Olofa Ina's utterances and the interview he granted within the court premises.
Kosoko said, "That is not what we are and he does not represent us. It is not 'we' that he was representing. I believe he was emotionally carried away by Iyabo Ojo's comment. We are not part of that."
Tito Da.Fire, Wouter Kellerman, LIRA Represent Africa For #InternationalDayOfYoga2021 Song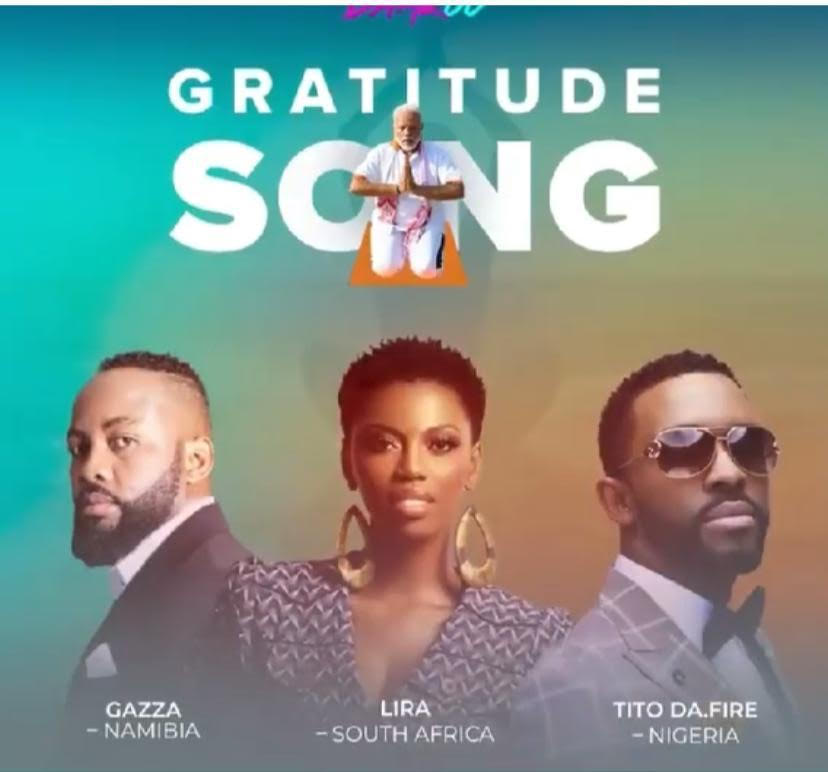 Afrobeats fusion artiste, Tito Da.Fire, Grammy Award-winning, Flutist Wouter Kellerman and singer, LIRA of South Africa have been selected by India Prime Minister, Narendra Modi alongside prominent Indian musicians to feature in a song and video for #InternationalDayOfYoga2021.
Below is the Youtube Link:
June 21 is the day approved by the United Nations general assembly to celebrate Yoga across the globe.
In keeping with the theme — Yoga For Wellness — the government of India released a theme song on International Yoga Day 2021.
Shot across all the continents, covering the length and breadth of the country, the theme song features legendary singers like Kailash Kher, Shankar Mahadevan, Sonu Nigam, Shaan, KS Chithra, Daler Mahendi, Wouter Kellerman, Tito Da.Fire and several other international artists.
For Tito Da.fire, the path to greatness consists of having a strong and genuine desire, a good purpose, and also having good company along the way. Teaming up with people of like-minds has, in a way, helped him walk through life for greatness.