NIGERIAN FASHION BRAND – NONNISTICS SET TO SHOWCASE AT THE NEWYORK FASHION WEEK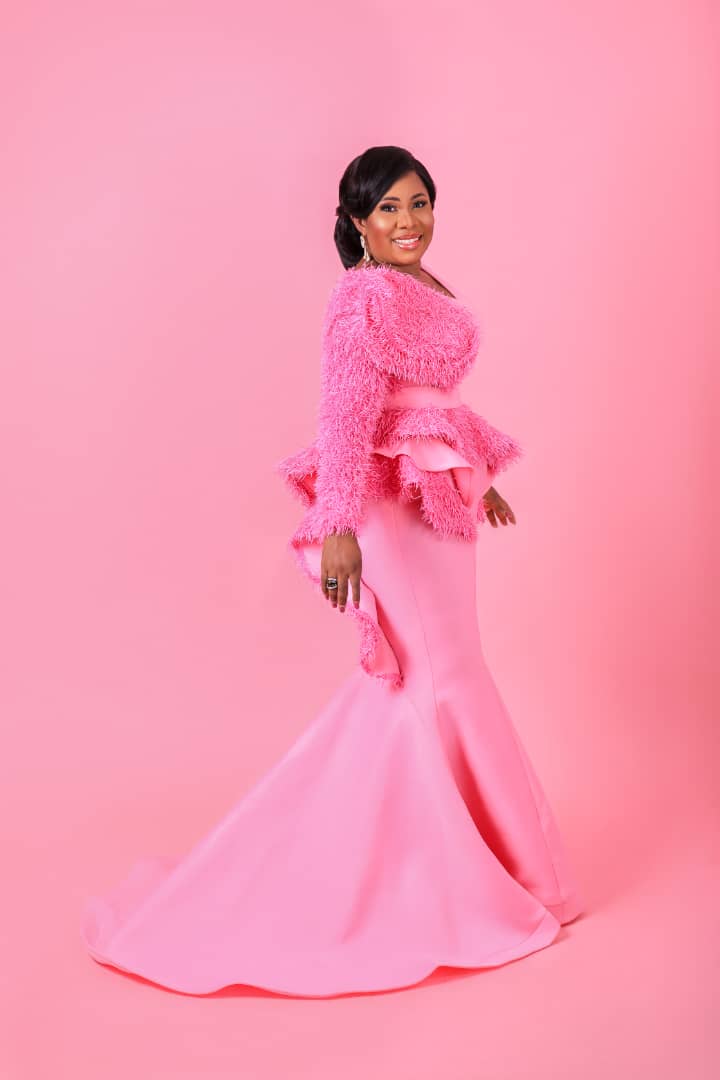 One of Nigeria's fast rising and versatile design house – Nonnistics will be participating at the prestigious New York Fashion week this season. Creative director- Nonye Goodie – Obi ,who will be representing Nigeria this year, will be showcasing the ERIN collection on Saturday 7th September at the Pier 59 , Chealsea Piers , Newyork. The fashion week which will be taking place from the 5th to 11th September has other top brands like – Margret Garisson(USA) , Empire Collection ( UK), Arti (Australia ) , Lontessa(Singapore) etc also in attendance .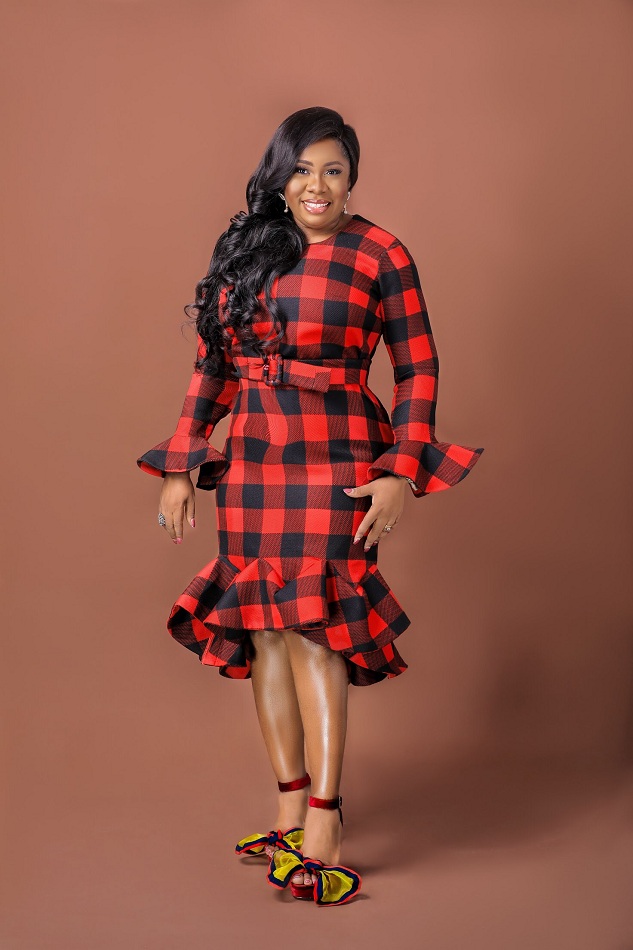 About Nonnistics
The brand Nonnistics is a versatile design house operating from Lagos, Nigeria. Their first international debut was at the Glitz Africa Fashion Week in Accra in 2018 . It was via this platform the brand unveiled its soon to be launched bridal line which has since become one of the top bridal brands in Nigeria. Nonnistics as a clothing label started operations in November 2017. In October 2018, the brand CEO won an industry award as The Most Versatile Designer of the Year and was nominated for another industry award alongside older brands for The Best Designer of The Year Award. In a short while, the Nonnistics brand has become a household brand of repute with their pieces gracing major red carpet events in and out of Nigeria by the A-list Celebrities in the Nigerian Entertainment Industry. Some including – The Academy (OSCARS) member and veteran Actress, Omotola Jalade-Ekeinde.
Both the CEO- Nonye Goodie – Obi and her brand- Nonnistics have enjoyed major press in cover edition publications of top notch magazines and prominent fashion blogs in Nigeria.
PDI Takes Telehealth To Grassroots Northern Communities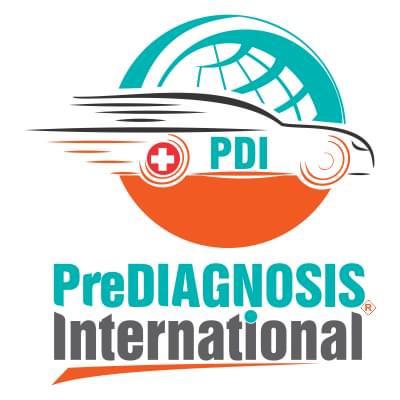 Pre Diagnosis International has commenced a programme of spreading its service base to various parts of the country in the bid to push for greater adoption of innovative telehealth among the country's vulnerable and underserved communities. The company announced the first of such tactical moves for the North Central and North Western parts of the country in a recent disclosure that the PDI 24/7 Doctors' Hotline and the PDI Telehealth App have been remodeled to serve the needs of the Northern people in the Hausa language.
According to a media statement signed by the Managing Director of PDI, Dr. John Iguve, the company's foray into Kano, Jigawa, Kaduna, and Abuja is in furtherance of PDI's determination to meet the target of delivering efficient and affordable modern healthcare to 20 million poor and vulnerable Nigerians between 2020 and 2030.
Dr. Iguve explained that the four cities were selected for the pilot scheme of the PDI 20-2030 Reach, Rescue, and Fortify project in the North after the successes recorded in the South West area over the last two years. He said plans to extend the reach to every nook and corner of the Northern region were already afoot.
"We are happy to announce that we are moving a step further in our campaign to make affordable healthcare services available at the doorstep of the people especially the poor and the vulnerable across Nigeria. Our recent decision to establish strong presence in the Northern part of the country is aimed at helping more Nigerians to enjoy access to basic affordable telehealth. As a semi-philanthropic hybrid health service company, PDI is determined to lead in the efforts to ensure public health care delivery to the poor and vulnerable through our bouquet of mass-market targeted medical services", he explained.
LAGOS BRIDAL FASHION WEEK IS HERE……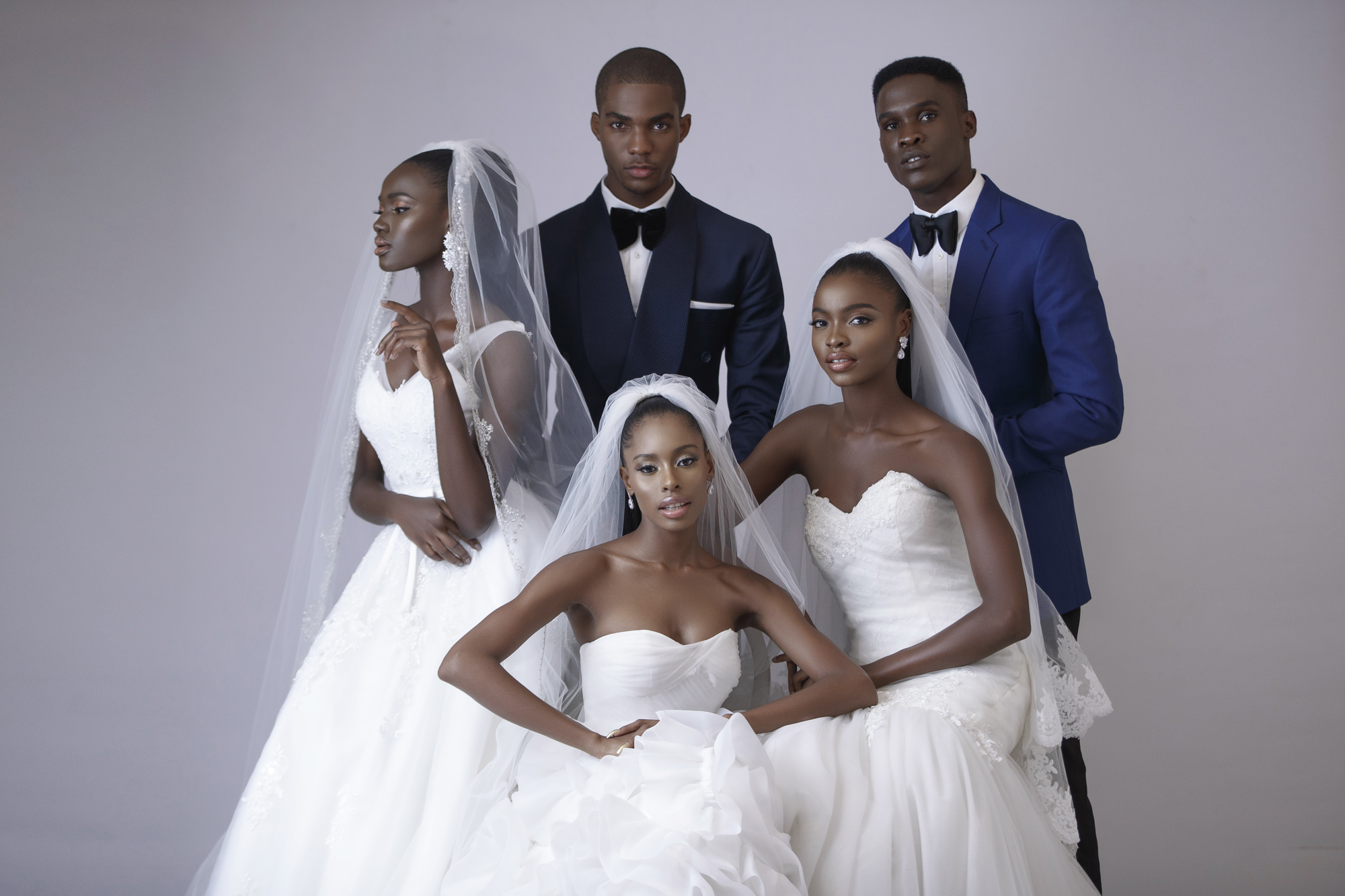 Lagos has become a hub for shopping for bridals across Nigeria, buyers from across the country throng into the city of Lagos to explore the various markets and variants of bridal outfits, accessories and designers as well. So it can safely be said that Lagos has become the go-to market for bridal or wedding shopping's. And having noticed this trend and in a bid to solidify the market not just in Nigeria, but Africa as a whole, and the multi-billion naira industry, Call Her Classic Fashion Agency, have put up the maiden edition of the Lagos Bridal Fashion Week (LBFW), which is scheduled to take place from May 4-May 6th 2018 at the Federal Palace Hotel, Victoria Island, Lagos.
Ayomide Amosun-Dabiri of Call Her Classic, who spoke about the three day event at the press conference said LBFW will cater to the needs of weddings, which are a 'huge part of our culture' in the country. She also described Nigeria as the hub of weddings in Africa and LBFW will showcase the latest in terms of bridal fashion in Nigeria.
"I believe that there is no reason why people from other parts of Africa, at the very least, are not coming into Nigeria to buy stuffs, buy products for their wedding, buy outfits for their wedding," said Amosun-Dabiri.
"So, those are the kind of markets we're trying to look at, in terms of capturing patronage. We're kind of the bridal fashion capital within Africa."
The LBFW would have two features, there would be a daily runway show which is open to the public and a BFW bridal boutique for local and international vendors from other African countries, UK, USA and Dubai. Also there would be exhibitions and sales of clothes, shoes and accessories between 10am and 6pm by exhibitors such as Bridals by Ivy, Buwie Fabrics, CLAN, Fuxion Trends, Donna Tyler Jewellery and Duke and Dexter, Perfect Occasion Bridals, Love Tims, Patrick Ayanski and Honey and Cherish.
Most importantly designers such as Andrea Iyamah, Mai Atafo and April by Kunbi would have daily installations at the venue.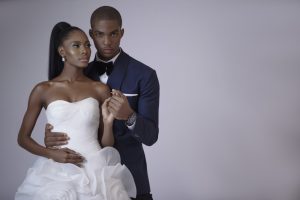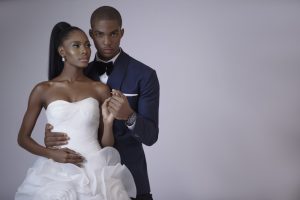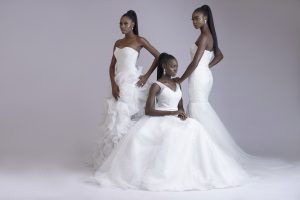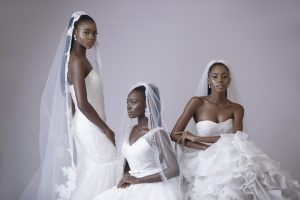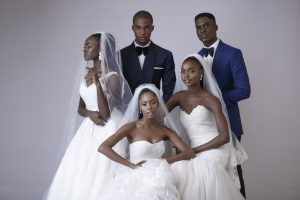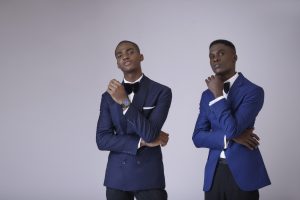 The second feature of the three day fashion show will be runway shows by invited designers by 6pm each day. Day one would have models strutting in bridal outfits by Elizabeth and Lace, Shadiat Alaasoke, Bibi Lawrence, Elvira Jude and Yemi Shoyemi. Day two, the likes of Mazelle, Otumemine, Patrick Ayanski, Yinka Alli (UK), Alonuko (UK), David Tlale (SA), Kimono Kollection and Brides by Nona (USA), will show their designs. While day three would have Magnetic Elegance, Valerie David, Taryor Gabriels, Toju Foyeh, Hudayya, Ese Azenabor (US) and Kosibah (UK) thrill the audience.
Professionals in the wedding industry would have the opportunity to be tutored by professionals and the designers would learn from them and also attendees would be able to meet one-on-one with the designers for advises and consultations on budgeting for weddings and what to wear.
Black Opal Nigeria would be on ground as the official makeup sponsor of the event, according to Tolani Aremu from Black Opal, "you can't have bride and will not have make-up involved."
Miabo brings her magic to Miliki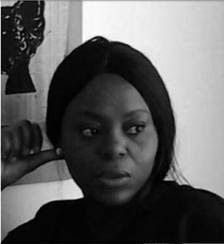 Miabo Enyadike, who has taken part in several group and solo exhibitions in different parts of the world, will hold a solo exhibition in Nigeria titled Inspire.
The exhibition opens on Friday March 23, 2018 at MILIKI on 7B Etim Inyang Crescent, Victoria Island, Lagos, Nigeria. The Private VIP Viewing will open between 7pm-10pm, while the public viewing will run from Saturday March 24 to Thursday March 29 between the hours of 3pm – 6pm daily.
"Art is the way I see things, always through the objects and materials that I see around me. I am Inspired by these everyday materials that are ordinary to us, yet manifest great Art," said Enyadike, who lives in Johannesburg, South Africa.
Miabo is a sensitive artist who draws inspiration from humanity and nature. Her work lays emphasis on colour and abstract expressions. It is interpreted, in her own subjective visual impression, leaving no boundaries, except an idea of the subject matter.
Some of the exhibitions at which she has showcased her work include: the Joburg Fringe in Johannesburg, Rotterdam Art Fair, Parallax Art Fair Chelsea, Art Resilience at the St. Frajou Museum in France and several solo and private shows.
Educated at the Rivers State College of Education, University of Ibadan, Nigeria and the Inscape Design College, Johannesburg, South Africa, the artist was the recipient of a Ford Foundation award and grant for contemporary art in 2006.