NEW EDITION OF THE 12 PROPHECIES COMING OUT FROM PROPHET EMMANUEL DARE OLADEJO
12 PROPHECIES (NEW REVISED EDITION TODAY 13TH OF OCTOBER, 2014). READ AGAIN FOR FRESH INSIGHT.
GOD DIRECTED US AS A CHURCH TO PROCLAIM THESE PROPHECIES TO ALL PEOPLE WORLDWIDE. READ AND SHARE WITH OTHERS.
12 PROPHECIES OF WHAT SHALL HAPPEN SHORTLY IN OUR WORLD. RE-READ AND SHARE. GOD HAS REVEALED NEW MILLENIUM REVELATIONS TO HIS PROPHET, AS REVELATION IS A CONTINUOUS THING AND REVELATION IS LIKE LOOKING AT THE MIRROR WHICH MAKES US TO SEE WHAT SHALL HAPPEN DIRECTLY IN THE PHYSICAL WORLD. MIRROR CANNOT FAIL BUT REVEAL ACCURATELY AS YOU SEE YOURSELF IN THE MIRROR, IT'S THE SAME THING USING THE POWER OF THE PROPHET TO SEE PROGRAM OF GOD MAN IN THE REAL WORLD. IT'S FROM GENERATION TO GENERATION, FROM A PROPHET TO ANOTHER PROPHET TILL ETERNITY; I HEREBY INTRODUCE THE NEW MILLENIUM REIGN OF CHRIST REVELATION FOR YOU PEOPLE OF THIS GENERATION. (THIS MAN HAS BEEN HEARING GOD FOR THE PAST 20 YEARS PLUS AND HIS WORD NEVER FALL TO THE GROUND, MEANING ALL HIS PROPHECIES USUALLY COME TO PASS). CHECK NEW MILLENIUM BULLETINS ON MY PAST POST OR PAGES FOR MORE INFORMATION TO THE NEW MILLENIUM.
1. THE LORD SAID ALL PEOPLE THAT TURN THE GOOD NEWS TO BAD NEWS SHOULD VACATE THE PULPIT BECAUSE WE DON'T NEED THEM AGAIN. SOME PEOPLE ARE FOUND OF POSTING ACCIDENTS, BAD OCCURRENCES ON FACEBOOK AND OTHER INTERNET PLACES WHILE SOME CHRISTIANS SPECIALIZE IN SONGS OF DEATH, COMDEMN PEOPLE, ETC TO THE EXTEND OF DEMONSTRATING COFFIN FOR PEOPLE TO SEE IN THEIR VIDEOS (CHRISTIANS MUCIANS ESPECIALLY). BE CAREFUL SO THAT YOUR MINISTRIES SHALL NOT DISAPPEAR PREMATURELY OR LET SAY THEIR MINISTRIES SHALL SOON DISAPPEAR LIKE BROKEN BALLON. PEOPLE DOING THIS MUST UNDERSTAND WHAT I AM TALKING ABOUT. PREACH GOOD NEWS AS THE LORD COMMANDS. ANY SONG OR MESSAGE THAT CANNOT BRING JOY TO THE PEOPLE MUST BE STOPPED. THOSE TRACTS, BOOKS, BULLETINS ETC THAT TALKS OF DEATH AND UNNECESSARY SUFFERING FOR CHRIST SHOULD BE REMOVED OR YOU THE WRITTERS BE REMOVED. LET YOUR MESSAGES AND SONGS BE IN THE DIRECTION OF NEW PARADISE WORLD AND PROSPERITY WITH LIFE WITHOUT END BECAUSE ALL SUFFERINGS AND DEATH SHALL SOON DEPART COMPLETELY FROM THE WORLD. GOSPEL MEANS GOOD TIDINGS AND LET IT REMAIN SO. PREACH THE GOODNESS OF GOD ONLY, DEVIL BROUGHT EVIL TIDINGS AND HE WAS NO MORE. HELL, HEAVEN AND DEATH ARE BAD NEWS. ENDURANCE AND SUFFERING FOR JESUS MESSAGE IS A BAD NEWS. JESUS HAD SACRIFICED HIS LIFE ALREADY AND FORGOT ABOUT IT BECAUSE HE HAS DESTROYED THE POWER OF THE CROSS. YOU CAN ONLY FUNCTION UNDER THE NEW COVENANT OF NEW PARADISE WORLD AND PRAYER IS NOT NEEDED AGAIN BEFORE MIRACLE TAKES PLACE. YOU CAN PUT YOUR HEAD UNDER THIS PROPHETIC COVERAGE FOR NEW POWER AND ANOINTING.IF YOU DON'T BELIEVE IN THIS NEW PLAN, FORGET THE POWER YOU ARE USING. YOU SHALL SEE MANY PEOPLE WITH FREE TESTIMONIES EVERYWHERE; GOD HAS DONE IT IN THE SPIRIT ALREADY. IN CONCLUTIONS, BAD NEWS LIKE THIS SHALL SOON DISAPPEAR FINALLY FROM THE WORLD AUTOMATICALLY.
2. PEOPLE THAT SPECIALIZE ON END TIME, HEAVEN, DEMONS AND HELL MESSAGES SHOULD STOP THE NONSENSE OR ELSE THEY DIE OR LOSE THEIR MINISTRIES. (GOD HAS REARRANGED THE SPIRIT WORLD BY REMOVING KINGDOM OF DARKNESS, HELL AND HEAVEN; THEREFORE YOUR CALLING IS NOT VALID AGAIN. I JUST HELP YOU TO WARN BECAUSE YOUR MINISTRY CANNOT STAND AGAIN UNLESS YOU CHANGE IN TIME BECAUSE NOBODY SENDS YOU TO PREACH THOSE BAD NEWS IN THE FIRST PLACE ) THEY SHOULD HANDLE THE MESSAGE OF BOOK OF REVELATION WITH REVELATION IF NECESSARY, ITS SYMBOLIC, ITS THE SPIRIT OF GOD ONLY THAT CAN INTERPRET CORRECTLY. BE CAREFUL FOR ALL THE END TIME MOVIES LIKE MEGGI-DO, AND OTHERS, THEY CREATE UNNECESSARY FEAR IN THE HEART OF PEOPLE. CHRISTIAN BATTLE IS SPIRITUAL FROM AGES AND SO SHALL IT BE NOW. THE BATTLE IN THE BOOK OF REVELATION IS BETWEEN GOD, ANGELS AND THE KINGDOM OF DARKNESS AND IT HAS ENDED ALREADY BETWEEN LATE 2011 AND MIDDLE OF 2013. HEAVEN AND HELL FIRE WERE CLOSED DOWN AT THE SAME TIME, I WITNESSED IT THROUGHOUT AND COMFIRM MORE SINCE THEN BECAUSE I HAVE POWER TO VISIT THE SPIRIT WORLD 24/7 OPEN EYES OR CLOSE EYES, IT'S GRACE FROM GOD, YOU MUST HAVE A GRACE TOO. ERASE ALL THE PHYSICAL MENTALITY BATTLE OF END TIME OR THE RAPTURE GIVEN TO YOU BY PAUL; HE IS NOTHING THAN STUBORN FANATIC THAT WROTE NONSENSE UNREALISTIC LETTERS TO PEOPLE FROM PRISON SAYS THE SPIRIT OF GOD. PAUL NEVER HONOURED THE WORK OF THE PROPHETS OF HIS TIME AND THAT WAS WHY HE CAUSED PROBLEM IN RELIGION TILL DATE.STOP FOLLOWING LETTER OF PAUL BUT REVELATION OF GOD PER TIME. 666 IS NOT A NEW THING BUT A SPIRITUAL NO IN THE SPIRIT, DON'T BOTHER TO KILL YOURSELF BECAUSE OF IT, EVEN IT WAS NO MORE BECAUSE GOD CLEARED IT WITH DARKNESS.ITS A LEVEL IN THE KINGDOM OF GOD OR DARKNESS THAT ANGEL CAN REMOVE WITH A FINGER AND THEY HAD REMOVED IT. (LET THOSE PREACHING HELL AND HEAVEN, THOSE VISITING THE PLACE BEFORE PRAY FOR THE CURRENT MESSAGE OR GO BACK THERE OR ELSE, THERE MINISTRIES SHALL BE CLOSED DOWN SOON OR THEY DIE AGAIN IN THE PROCESS. THE DOCTRINES OF HELL AND END TIME FOR ETERNITY WERE INHERITED FROM THE OLD SCHOOL&STUBORN FOREFATHERS, WHO THOUGHT PEOPLE ONLY THE LOGO BUT GAVE NO CHANCE FOR THE VOICE OF GOD. LET GOD TEACH YOU ALONE. THE ISRAELITE ARE STILL EXPECTING FIRST COMING OF JESUS LIKE MONSTER OR ANGEL TILL NOW WHEN JESUS HAD COME AND GONE BACK TO THE SPIRIT , LIKEWISE THIS GENERATION EXPECTING SOME SUPER MANIFESTATION OF JESUS. DON'T LET YOUR CASE BE LIKE THOSE ISREALITES BUT LOOK FOR REVELATION OF JESUS SECOND COMING. IT'S IN QURAN; YOU CAN ASK THE MUSLIM COMMUNITY. JESUS MAY PASS BY YOUR SIDE UNKNOWINGLY IN THIS PRESENT GENERATION, SAYS THE SPIRIT OF GOD). JUDGMENT HAS PASSSED, LAST DISPENSATION HAD GONE 2013 SEPTEMBER, THE NEW DISPENSATION OR AGE HAS STARTED 2013 AND IT'S THE NEW MELLENIUM THAT JESUS SHALL APPEAR AS A PERSON, NORMAL HUMAN BEING TO RULE THE WORLD AND THAT IS WHY IT IS CALLED MILLENIUM REIGN OF JESUS. WHEN YOU SEE JESUS APPEARING NOW, WHAT PROBLEM DO YOU HAVE AGAIN? ASK HIM ANY OTHER QUESTION!
THE BIBLE THAT CLOSED DOWN HELL AND DEATH IS ISAIAH 28:14. ( ISAIAH 28:18A And your covenant with death shall be disannulled, and your agreement with hell shall not stand;)THE BIBLE THAT CLOSED DOWN DARKNESS IS JUDE 6.( 6 And the angels which kept not their first estate, but left their own habitation, he hath reserved in everlasting chains under darkness unto the judgment of the great day.). THE DARKNESS WERE FALLING ANGELS AND ALSO CALLED PIGS IN THE QURAN BECAUSE PIGS ARE DIRTY, THE UNCLEAN SPIRIT, SIMPLY SAY DEMONS. REMENBER ALWAYS NO MORE PRAYER, FASTING OR VIGIL OF ANY TYPE, JUST WAIT FOR GOD TO COMPLETE HIS WORK IN YOUR LIFE. TAKE PRACTICAL STEPS AND DON'T MIND ANY IGNORANT LEADER THAT FORCES YOU TO PRAY AGAIN OR TO LIVE AN UNREALISTIC HOLY LIFE, THEY SHALL SOON BOW FOR GOD. I AM A TERRIBLE PROPHET.
ANYWAY, IF THE NEW PLAN OF GOD IS NOT OKAY FOR YOU AND YOU STILL WANT TO GO TO HEAVEN, YOU HAVE FREE TICKET. YOU CAN EASILY GO TO YOUR GRAVE BY REMOVING YOURSELF OR YOU CAN OFFEND THIS PROPHE TO MAKE IT EASIER. THE ANGEL CAN HELP YOU IN THE SPIRIT TO REMOVE YOU; JUST A COMMAND FROM ME, THE WORK IS DONE. YOU MAY NOT LIVE LONGER BEFORE YOUR DEPARTURE COMES, 1, 2 OR 3 YEARS AND IT MAY BE EARLIER, DEPENDS. I HAVE SEEN SOME FALLING WITHIN A YEAR BEFORE. IN A NUT SHELL, NO MORE HEAVEN, HELL, DARK KINGDOM, AND ALL OTHER SOURCES OF BAD NEWS WERE REMOVED BY GOD ALMIGHTY. YOU SHALL COMFIRM THE FINAL OUTCOME WHEN THING HAPPEN IN THE PHYSICAL WORLD OR WHEN THE HOLY SPIRIT TAKE YOU IN JOURNEY TO THE SPIRIT WORLD ANY TIME FROM NOW. SOME PEOPLE HAVE COMFIRMED ALREADY.
3. ALL THE EVIL MEN, RITUAL PEOPLE THAT USE HUMAN BEING FOR MONEY AND OTHER PURPOSES AND THE MINSTERS OF THE GOSPEL THAT DERAILED POWER OF DARKNESS TO DO THE WORK OF GOD ARE GOING SOON OR SOME ARE GONE ALREADY SINCE LAST TIME I RELEASED THIS PROPHESY. YOU WILL NOT REMEMBER THEM AGAIN. THEY SHALL FALL FLAT, HOW ARE THE MIGHTY FALLING AND THE WEAPONS OF WAR PERISH. GOD HAS ALREADY CONCLUDED THEIR CASE IN THE SPIRIT, THEY ARE EMPTY VESSEL LIKE SAMSON WITHOUT KNOWING SO THAT THEIR FALLING SHALL BE SUDDENLY.MANY BISHOPS, PASTORS,APOSTLES,EVANGELISTS,TEACHERS,HERBALISTS, AND SUCH LIKE ARE NO MORE EXISTING IN THE SPIRIT. –CURSED BE PERSON WHO SAYS WHEN THE LORD HAS NOT COMMANDED. PRAYER CAN NOT CHANGE IT, FASTING IS A WASTE OF TIME. ALL EVIL RULERS TROUBLING THE LIFE OF PEOPLE ARE GOING. THEY ARE EMPTY NOW LIKE THE CHAFF WHICH THE WIND DRIVES AWAY PSALM 1:4. IF YOU COMBINE WICKEDNESS KILLING PEOPLE BECAUSE OF POLITICS, YOU ARE EMPTY TO DISAPPEAR SOON. ALL THE MONIES FROM RITUAL PEOPLE ARE CROSSING SUPERNATURALLY TO THE INNOCENT PEOPLE IRRESPECTIVE OF RELIGION. SOME OF THESE PEOPLE MAY HAVE SOME GRACE IF THEY QUICKLY HIDE UNDER THIS PROPHETIC GRACE OR OTHER GENUINE MEN OF GOD THAT BELIEVE IN THE NEW PARADISE WORLD PLAN BUT I AM NOT GIVING 100% ASSURANCE AND THEY MAY STILL LOSE SOME OF THEIR BELONGINGS ESPECIALLY WHEN THEY RESPOND LATE. SOME MEN OF GOD AND SECULAR RICH PEOPLE THAT DERAILLED MONEY FROM DARK POWER ARE ALREADY HAVING SOME PROBLEMS AND IF YOU ARE SENSITIVE, YOU MUST KNOW THE PROPHECY IS HAPPENING.
FURTHERMORE, NO CHARM OF ANY KIND OR ANYTHING DONE IN A CONTRARY WAY SHALL WORK AGAIN FROM NOW OR SOON, FOR MONEY OR ANYTHING ELSE. GOD HAS CONVERTED ALL THE POWERS FROM PHYSICAL TO SPIRITUAL POWER WHERE ONLY GOD CAN CONTROL THEM. THROW AWAY THE CHARMS AND AMUNATIONS BECAUSE IT'S USELESS. YOUR TALISMAN IS USELESS ETC.
3. THERE SHALL BE EXCESS MONEY IN THE WORLD AND PEOPLE SHALL BE BLESSED BEYOND ORDINARY ESPECIALLY THE CHILDREN OF GOD (YOU MUST KNOW EVERYBODY IS SAVED IN THE SPIRIT NOW IRRESPECTIVE OF RELIGION, THEREFORE WE ARE ALL THE CHILDREN OF GOD). MONEY IS NOT VANITY IF IT'S FROM GOD. ONLY DEMONIC MONEY IS VANITY BECAUSE THE MONEY FROM DARKNESS SHALL SOON DISAPPEAR, I SAW IT CLEARLY IN THE SPIRIT. ENJOY YOUR LIFE BECAUSE THE THINGS ON EARTH ARE MADE TO BE ENJOYED, ONLY YOUR SPIRIT AND SOUL GOES TO HEAVEN OR HELL IN THE LAST DISPENSATION AND WE ARE NOT CANDIDATE OF DEATH BECAUSE DEATH SHALL SOON ROUND UP. GOD CREATED THE WORLD FOR OUR ENJOYMENT FOREVER AND THE TIME TO ENTER THE COMPLETELY JOY AND HAPPINESS IS ALREADY AT HAND. I MEAN IT HAS STARTED IN THE SPIRIT ALREADY AND YOU SHALL BE BLESSED TOO. LAST WEEEK, GOD SHOWED ME FROM PSALM 24:1 THE PERCENTAGE THAT HE GAVE ME FROM TOTAL INHERITANCE OF THIS WORLD. I CANNOT TELL IT NOW UNTILL WE ENTER THE NEW WORLD COMPLETLELY BECAUSE SOME ENEMIES MAY DIE INSTANTLY. COUNT YOURSELF LUCK TO BE IN THIS GENERATION IF YOU DON'T KILL YOURSELF WITH FANATIC. NO PRAYER AND FASTING IS NECESSARY. NOTHING SPIRITUAL NEEDED AGAIN TO BE RICH THAN TO BE REGURLAR IN THE HOUSE OF GOD, THAN TO PAY YOUR TITHES AND OTHER OFFERINGS REGULARLY.THAN TO KEEP YOURSELF UNDER A PROPHETIC COVERAGE LIKE ME OR OTHER MINISTER AS GOD LEADS YOU.IF YOU CAN DO ALL THESE THINGS AND YOU CAN BE HARDWORKINGTOO, YOU SHALL BE RICH. THE QURAN SAID THAT EXCESS MONEY SHALL PROCEDE THE COMING OF JESUS IN THIS NEW MILLENIUM WORLD. IF YOU ARE ON TOP WITHOUT PAYING YOUR TITHES AND OTHER OFFERINGS, YOU ARE COMING DOWN SOON BECAUSE THE NEW DISPESATION CANNOT PERMIT IT LIKE THE FORMER DISPENSATION WHERE PEOPLE OWNED GOD AND ESCAPED. THEREFORE, DON'T RUN FROM MOUNTAIN TO MOUNTAIN WHEN YOU HAVE PROBLEMS SOON, JUST SUBMIT TO GOD IN PAYING YOUR TITHES AND OFFERINGS TO YOUR ORDAINED PROPHETS OR PASTORS.
YESTERDAY AS I WAS GOING OUT, I SAW A LIZARD PASSING AND THE LORD SAID SEE THAT LIZARD, IT WAS ONE OF THE LIZARD YOU SAW IN YOUR DREAM 5 YEARS AGO. THAT NIGHT DURING 7 DAYS VIGIL ORGANISED IN THE CHURCH, I SAW MYSELF GOING TO UPSTAIRS WITH OTHER PEOPLE WORLDWIDE. WHEN WE GOT TO THE TOP, I SAW A READY MADE STEW AND OTHER FOODS AT ONE SIDE AND I WENT THEIR TO TAKE THOSE FOODS BUT I SAW OTHER PEOPLE INCLUDING SOME OF MY MEMBERS THEN WHO WERE FIGHTING WITH SOME LIZARDS AT ONE SIDE UNTIL I WOKE UP. I NEVER KNEW THE MEANING OF THE REVELATION UNTIL YESTERDAY THAT THE LORD TOLD ME THE MEANING. IT SIMPLY MEANS THAT THE DREAM WAS TALKING ABOUT THIS TIME AND A LITTLE TIME TO COME. THE BATTLE HAS ENDED FOR EVERYBODY WORLDWIDE BUT SOME PEOPLE ARE STILL FIGHTING THE DEAD ENEMIES WHICH WERE THE LIZARDS. EVEN WHEN THOSE LIZARDS WERE DEAD, THEY STILL CONTINUE TO HIT THEM WITH STICKS. I CHOSE TO BELIEVE AND WENT FOR THE BLESSING BUT THAT YESTERDAY I SAW SOME OTHER PEOPLE JOINED ME AND LEFT THE EVIL ANIMALS ALONE. THAT IS TELLING US THE WORLD BATTLE HAS ENDED WORLDWIDE AND YOU JUST NEED TO OBEDIENT AND WAIT FOR YOUR BLESSINGS.
5. THERE SHALL BE MASS SALVATION FROM KINGDOM OF DARKNESS TO THE KINGDOM OF GOD. NO MORE DARK KINGDOM AND ALL PEOPLE AUTOMATICALLY REMAIN THE CHILDREN OF GOD FOREVER. ALL RELIGIONS SHALL BE ONE BECAUSE THAT IS THE MAIN PURPOSE OF GOD AND THERE IS NO UNIQUENESS IN ANY RELIGION. GOD HAS SAVED ALL PEOPLE IN THE SPIRIT BY HIMSELF AND NOBODY SHALL BE OUTSIDE BECAUSE ALL SHALL WALK TO THE HOUSE OF GOD WILLINGLY. ANGELS HAVE PREACHED TO ALL PEOPLE IN THE SPIRIT ACCORDING TO REVELATION 14:6. IN A SHORT SENTENCE, ALL RELIGIONS WORLDWIDE SHALL BECOME ONE ONLY. NO MORE DISCRINATION OF ANYBODY BECAUSE NO MORE SIN ATTACHED TO ANYBODY IN THE SPIRIT. YOU ONLY NEED TO FOLLOW GOVERNMENT LAWS AND BE AT PEACE. NO FEAR OF ANYTHING, MEN CREATE SIN FOR THEMSELVES. YOUR RELIGION LEADERS CREATE SINS AND NOT GOD. WHERE DID SEE JESUS COMDEMNING ANYBODY THROUGH THE BIBLE. NO PLACE. EVERYBODY SHALL BECOME HOLY TO THE LORD BECAUSE NOBODY WILL HAVE CAPACITY TO COMMITE EVEIL AGAIN. ISAIAH 4:3 3 And it shall come to pass, that he that is left in Zion, and he that remaineth in Jerusalem, shall be called holy, even every one that is written among the living in Jerusalem: ( THE WHOLE ISAIAH 4 WAS MEANT FOR THIS MILLENIUM PLAN, YOU CAN READ ALL REVELATIONALLY, BECAREFUL FOR LETTER OF THE WORD). THE WORLD SHALL EXPERIENCE PEACE UNLIMITED. THERE SHALL NOT BE PHYSICAL DISASTER AGAIN AND DOMESTIC VIOLENT SHALL DISAPPEAR. NO WEAPON OF WAR SHALL REMAIN AND FORGET ABOUT ROBBERY AND ASSASSINS. EVERYBODY SHALL BE ONE, BROTHERS AND SISTERS AND LOVE OF GOD SHALL SPREAD WORLDWIDE. READ THE WHOLE BOOK OF JONAH TO SEE HOW MERCY OF GOD CAN WORK. NINEVEH TODAY IS PARIS FRANCE, THE MOST BEAUTIFUL PLACE IN THE WORLD BEFORE NEW YORK CITY JOINED. GOD STARTED THE NEW MILLENIUM PLAN SINCE WHEN HE FORGAVE THE NINEVITES AND HE HAD FORGIVEN ALL PEOPLE AT THE TIME OF NINIVEH BECAUSE YOU WERE CREATED ALREADY AT THAT TIME JUST TO BE BORN. HE LINED UP PARADISE WORLD FOR THEM AFTER REPENTANCE. THE FORE FATHERS OF THE AMERICANS WERE PRAYER WARRIORS AND THEY CHASED MAJORITY OF THEIR DEMONS TO AFRICA AND THAT IS WHY THEY BECEME ADVANCED EARLY. GOD SENT THE DEMONS OF OTHER ADVANCED COUNTRIES AWAY BEFORE NOW BY HIMSELF IN THE SPIRIT AND THAT IS WHY THEY DEVELOPED EARLY. NOW THAT GOD HAD REMOVED THE OTHER DEMONS WORLDWIDE, WAIT FOR A RAPID DEVELOPMENT WORLDWIDE.
6. THE WORLD SHALL CHANGE TO PHYSICAL PARADISE BECAUSE THAT IS THE ORIGINAL PLAN OF GOD, THERE SHALL BE NO MORE VIOLENT, PREMATURE DEATH, SICKNESS, AND EVIL ANIMALS LIKE LIZARD, MOSQUITOES, COCOROACHES, ETC ARE DISAPPEARING. GUN AND OTHER KILLER MATERIALS SHALL NOT WORK AGAIN OR THEY WILL JUST DISAPPEAR. H.I.V AIDS SHALL SOON DISAPPEAR COMPLETELY BECAUSE THE RESPONSIBLE DEMONS WERE NO MORE, I SAW THEM GOING. IF YOU ARE A VICTIM, GO FOR TEST UNTILL IT'S NO MORE THERE. MADNESS SHALL DISAPPEAR FROM THIS WORLD, ALL MAD PEOPLE SHALL BE TREATED OR HEALED PARMANENTLY. IT MAY BE IN THE CHURCH OR ANYWHERE, THE MAD PEOPLE WILL JUST BECOME NORMAL WITHOUT PRAYER OR TREATMENT. YOU CAN COMFIRM MORE FROM JEHOVAH WITNESS ABOUT ANIMAL LIFE IN THE NEW PARADISE WORLD BECAUSE THEY ARE PREACHING THE TRUTH. CHECK THEIR MESSAGES TOO ON DOMESTIC VIOLENT. THAT MUST TELL YOU THAT NEW THINGS SHALL HAPPEN IN ALL AREAS, I DON'T NEED TO MENTION ALL ONE BY ONE, ANYTHING GODD HAPPENING NOW IS FROM THIS NEW PLAN OF GOD. NO UNCURABLE DISEASES SHALL SURVIVE. WOMEN SHALL GIVE BIRTH EASILY AND NO MORE BARRENNESS. EVERY WHERE SHALL BE PHYSICALLY GLITTERING MORE THAN NEW YORK CITY, TO BE BUILT WITH NEW TECHNOLGY HOUSE STRUCTURES FOR TOTAL CONVINIENCE OF MEN. (SEE ISAIAH 65:17 TO 25). THE VERSE 20 OF THAT BIBLE IS CONCILLED BY ISAIAH 28:18 FINALLY, NO MORE DEATH AT ALL SOON. IT SHALL CONTINUE TO BE MORE IMPROVED TILL ETERNITY. YOU DON'T NEED TO SEARCH FAR FOR EXAMPLES; IT HAS STARTED IN ADVANCED COUNTRIES. BETTER WORLD SHALL BE BUILT EVEN IN ADVANCED COUNTRIES WHERE THEY THINK THEY HAVE ALL. THE WHOLE WORLD SHALL BE EXTRAL ORDINARILY SUPERB IN BEAUTY. NO MORE BAD CARS ON THE ROAD SOON AND NO MORE THE TYPE OF MOTORCYCLES THAT HARM HUMAN BEING EASILY SOON, YOU SHALL SOON SEE. AFRICA AND OTHER COUNTRIES SHALL BE GLITTERING SOON, TRUST THIS PROPHET. EVEN THE NATURAL CREATIONS SHALL BE AFFECTED TOO IN A POSITIVE WAY. FOR EXAMPLE, FARMING SHALL FAVOUR MAN KIND MORE. SUN SHALL FAVOUR MAN KIND MORE. LANDED PROPERTIES SHALL INCREASE MORE BECAUSE SEA SHALL DISAPPEAR ACCORDING TO REVELATION 21:1. DUE TO THE FACT THAT PEOPLE SHALL NOT DIE AGAIN, PEOPLE SHALL INCREASE TO OCCUPY THE LANDED PROPERTIES AND MANY OTHER PHYSICAL WORLDS AROUND THAT THE SCIENTISTS HAVE DETECTED SHALL JOIN THIS WORLD TO MAKE IT BIGGER AND THE ENLARGEMENT SHALL BE TO ETERNITY. JUST WAIT FOR ANYTHING EXCELLENT. KNOWLEDGE SHALL INCREASE IN SCIENCE, TECHNOLOGY AND OTHER AREAS BECAUSE GOD HAS REARRANGED ALL BRAINS. DANIEL 12:4
7. PEOPLE SHALL LIVE A LUXURY LIFE MORE AND MORE INCLUDING CHRISTIANS, PASTORS BECAUSE THERE SHALL BE EXCESS MILLIONAIRES, BILLIONAIRES, TRILLIONAIRES, ZILLIONAIRES, EVEN PEOPLE SHALL BE BLESSED TO THE POINT OF JILLIONAIRES, ALL IN DOLLARS. THERE SHALL BE EXCESS PRIVATE JETS AND HELICOPTERS (AIRBUSES GENERALLY). IT'S THE WILL OF GOD FOR YOU TO BE PART. THE TECHNOLOGY IN THE AVIATION SHALL BE GREATLY INCREASED. PEOPLE SHALL USE LUXURY CARS AND OTHER USABLE THINGS. IN A NUT SHELL, MONEY SHALL BE EXCESS FOR ALL BUT IN DIFFERENT LEVELS BECAUSE GLORY DIFFERS AND PEOPLE CANNOT WORK OR MAKE RESEARCH AT THE SAME LEVELS BUT BE SURE ALL SHALL BE BLESSED BECAUSE NO MORE POVERTY SPIRIT IN THE WORLD ALREADY AND GOD HAS GIVEN EVERYBODY GLORIES ACCORDING TO OUR CAPACITIES. THE NUMBERS OF EXTRAL ORDINARY RICH PEOPLE SHALL MULTIPLY.
8. DOLLAR SHALL BECOME UNIVERSAL CURRENCY. ALL OTHER CURRENCIES SHALL BE REMOVED INCLUDING NAIRA BECAUSE THERE SHALL SOON BE A UNIVERSAL RULER, THE WORLD PRESIDENT, NOT AMERICA PRESIDENT BUT A SINGULAR GOVERNMENT THAT WILL RULE THE WHOLE WORLD, ALL OTHER GOVERNMENT SHALL BE SUBDURED UNDER HIM. THE MAN SHALL BE A MAN OF GOD, IT'S TO OUR BENEFITS, AND GOD WILL DO IT AND NOT THE DEVIL AS SOME UNREASONABLE PEOPLE USUALLY INTERPRET. THEY THINK GOD IS A ROBOT. (NO MORE DARKNESS). THE KINGDOM OF DARKNES HAD GONE ALREADY (THE BATTLE THAT ENDED THE KINGDOM OF DARKNESS FINALLY TOOK PLACE FROM LATE 2011 TO MIDDLE OF 2013). IT WAS THE SAME BATTLE THE QURAN MENTIONED SHALL END THE PIGS, THE UNCLEAN SPIRIT AND JUDE 6 ALSO COMFIRMED IT. SOME PEOPLE CALLED IT ARMAGEDON, IT WAS SPIRITUAL BATTLE AND NOT PHYSICAL BECAUSE NOBODY SEES THE DEVIL EXCEPT GOD IN THE SPIRIT HIMSELF. THAT IS SIMPLE INTERPRETATIONOF ALL WHAT THE RELIGIONS WERE DOING FROM AGES AND THE BATTLE WON ALREADY RECENTLY. YOU WERE NOT INVOLVED IN THE BATTLE AND THAT WAS WHY YOU DID NOT KNOW THE TIME. SATAN TOO WAS A DEMON AND ALL OTHER DEMONS NOW IN THE BOTTOMLESS PIT, WHICH IS THE NORMAL SPACE IN THE SPIRIT THAT HAS NO END. THEY SHALL BE COMPLETELY DESTROYED AND NO DEVIL IS COMING BACK AFTER 1000 YEARS. THE MAN JOHN ONLY SAW THE VISION TIILL 1000 YEARS IN SOME SECONDS AND HE NEVER SAW THE COMPLETE JUDGMENT AND THAT IS WHY YOU MUST KNOW REVELATIONS CONTINUE AND GOD SPEAKS TILL ETERNITY. YOUR WAKING UP THIS MORNING WAS A VISION 2000 YEARS AGO AND ALSO VERY IMPORTANT IN THE PROGRAM OF GOD. GOD CANNOT RELEASE ALL THE MESSAGES TO ONE PERSON IN A DAY, IT CONTINUES AS PROPHETS ARISE. ONE SHALL TAKE OVER FROM ANOTHER AND THAT IS WHY THOSE FOOLS THAT ROUND UP THE BIBLE HAD MADE A GREAT MISTAKE BECAUSE THEY HAVE NO SPECIAL VALUE BEFORE GOD FOR DOING THE RUBBISH. THEY WERE JUST EARLY CHRISTIAN LEADERS AND NOT ANY HOLY SPIRIT. JESUS NEVER WROTE ANY BIBLE BUT THE DISCIPLES THAT LISTEN TO DISCIPLES AND EYES WITNESS DISCIPLES. NOBODY KNOWS THE MIND OF CHRIST EXCEPT THE HOLY GHOST AND THAT IS WHY YOU MUST LISTEN TO GOD FOR FINAL REVELATION. THE BIBLE IS MORE THAN THAT BUT THOSE PEOPLE COMPILING IT PUT ONLY THOSE THINGS THEY BELIEVED. FOOLS, GO FOR HISTORY AND REVELATION BEFORE YOU KILL YOURSELF BECAUSE IF YOU DO ANYTHING CONTRARY TO ME, YOU ARE GONE FOREVER, I NEV ER JOKE IN MY LIFE. NEW BIBLE IS COMING SOON FOR THE NEW DISPENSATION; THIS NEW MELLENIUM THAT STARTED ON THE 28TH OF SEPTEMBER, 2013 BY 3:52 PM SATURDAY AFTERNOON, THE MILLENIUM THAT PHYSICAL JESUS SHALL REIGN.
9. SOME GREAT MINISTERS OF GOD MAY LOOSE THEIR MINISTRY OR CHURCH IF THEY ARE STUBBORN TO THEIR OWN DOCTRINE AND NEVER LISTEN TO THE HOLY SPIRIT FOR THE NEW PLAN AHEAD. SOME MAY DIE BECAUSE THEY MAY HINDER THE MOVE OF GOD. JUST WAIT AND SEE, YOU WILL KNOW A PROPHET IS TALKING. FOR EXAMPLE, A RENOWNED MAN OF GOD CHANGED TO HIS OWN DOCTRINE BY COMMANDING TO BE BAPTIZING IN THE NAME OF JESUS ALONE INSTEAD OF TRINITY THEY WERE USING BEFORE, THEREFORE SENDING A LOT OF PEOPLE AWAY FROM THE CHURCH. THE LORD SAID THE MAN MAY FALL IF CARE IS NOT TAKEN BECAUSE HE HAS STARTED HIS OWN DOCTRINE; PRIDE HAS CREPT IN THOUGH HE HAS BEEN WARNED SEVERALLY AGAINST PRIDE. THOSE STUBBORN TO THE DOCTRINES OF ENDTIME AND UNREALISTIC HOLINESS DOCTRINE OF PAUL SHALL GO. YOU MUST KNOW THIS PROPHECY IS COMING BIT BY BIT TOO. THE RING LEADER OF HOLINESS PREACHERS IN NIGERIA THAT NEVER RESPECT REVELATION FELL ON THE PULPIT RECENTLY, I SAW IT BEFORE IT HAPPENED AND IT WAS A WARNING FOR HIM TO CHANGE, IF NOT, HE SHALL DISAPPEAR, HOLD ME BY MY WORD. YOU JUST HAVE A LITTLE GRACE MORE. THIS ONE IS SIMILAR TO NUMBER 2 BUT A LITTLE DIFFERENT BECAUSE IT TALKS ABOUT THE HOLY THAN THOU MEN OF GOD RATHAN THE MESSAGES THEY ARE PREACHING. THEY HAVE GRACE HERE TO CHANGE OR ELSE THEY LOSE THEIR MINISTRIES. IN A NUT SHELL, THEY HAVE THE GRACE TO LISTEN TO THE VOICE OF GOD FOR THE NEW PROGRAM AND JOIN US, THE WONDERFUL GOOD NEWS PREACHERS BUT IF THEY ARE STUBORN TO OPPOSE GOD IN THIS NEW PLAN, THEY SHALL DIE MASSIVELY.
10. WARNING TO THOSE PEOPLE THAT DO THOSE THINGS THAT AFFECT THERE PHYSICAL BODY LIKE TOO MUCH FASTING (FASTING HAS NO EFFECT AGAIN SUPERNATURALLY AS PRAYER IS USELESS), EATING UNBALANCE FOOD WHEN YOU HAVE MONEY TO CONTROL IT, BOXERS AND WRESTLERS,(WRESTLING AND OTHER ABNORMAL BODY SPORTS SHALL DISAPPEAR LIKE SMELLING AIR SOON) ETC. YOU MUST KNOW THAT IF YOUR BODY IS WEEK, NOTHING THE HOLY GHOST CAN DO ABOUT IT, THE SPIRIT SHALL COME OUT OF THE PERSON EASILY, WHICH RESULTS TO DEATH. TAKE CARE OF YOUR BODY. VISIT MEDICAL DOCTORS AND OBEY THEM, THE PROFESSIONAL AND NOT ANYBODY, GOD CREATED THEM FOR THE PURPOSE.YOU ARE NOT TO DIE AGAIN SOON AND IT SHALL BE SOONER, USE YOUR BODY WELL TO QUALIFY FOR THE NEW WORLD. ABNORMAL BODY CANNOT STAY IN THE NEW WORLD. THERE ARE PEOPLE WITH WEEK BODIES ALREADY; MOST OF THEM MAY NOT MAKE IT TO THE NEW WORLD. THERE ARE PEOPLE DIED IN THE SPIRIT ALREADY, SOME SHALL BE CORRECTED BUT OTHERS SHALL SURELY DIE, THEREFORE BECAREFUL THE WAY YOU TREAT YOUR BODY (SOME OF THESE PEOPLE DIED IN THE SPIRIT BECAUSE OF EVIL THEY INVOLVED IN THE PAST AND THEY HAVE EATEN A LOT OF TERRIBLE THINGS OR MAKE A TERRIBLE CONVENANT IN THE PAST). IT'S BODY THAT YOU NEED TO SURVIVE IN THE PHYSICAL WORLD. IF YOU ARE A SMOKE AND DRUNKERD, YOU ARE UNDER PROBATION; YOU MAY DIE BEFORE THE NEW WORLD. YOUR SURVIVAL TO THE NEW WORLD IS SLIM IF YOU DESTROY YOUR BODY WITH WHAT YOU EAT. ROBBERS AND OTHER GUN MEN, BEWARE BECAUSE YOU MAY DIE BEFORE THE NEW WORLD. DRUG ADDICT, BECAREFUL NOT TO KILL YOURSELF BEFORE THE NEW WORLD SOON. SOME PEOPLE HAVE MADE IT TO THE NEW WORLD ALREADY AND DEATH HAS NO POWER OVER THEM AGAIN. OUR BODY IN THE NEW WORLD SHALL NEVER GROW OLD AGAIN MEANING NOBODY SHALL BE OLD.
DO BETTER SPORTS LIKE FOOTBALL, TENNIS, BASKET BALL, RUNNING, ETC AND DO AWAY FROM ANY SPORT THAT IS DANGEROUS. ALWAYS DRIVE WITH SENSE AND BECAREFUL SO THAT YOU DON'T KILL YOURSELF WITH CARELESSNESS. WARNING TO AVIATIONS, YOU MUST MONITOR YOUR AIRPLANES VERY WELL, NO MANAGEMENT OF ANY KIND IN TAKING CARE OF YOUR PLANE AND OTHER THINGS YOU ARE USING BECAUSE THE HOLY SPIRIT SHALL DEAL WITH YOU IF YOU FAIL. NO DISABLED PERSON CAN MAKE IT IN THIS NEW DISPENSATION, THEY SHALL DIE UNLESS THOSE ONES THAT RECEIVE SUPERNATURAL MIRACLE OF HEALING AND THEY MAY NOT BE MANY. THOSE DISABLED THAT MAY DIE SHALL BE BORN WITH NEW BODY LATTER. PEOPLE OF THE NEW WORLD SHALL BE SHINING WITH NEW BODIES, NEVER IN THE HISTORY BEFORE.IT MEANS YOUR BODY WILL CHANGE SOON AND ALL FAULTS IN THE BODY SHALL DISAPPEAR. REMEMBER YOUR DEAD RELATIVES SHALL RESSURECT ONE DAY LATTER IN THE FUTURE. WITH GOD ALL THINGS ARE POSSIBLE; YOU DON'T NEED TO THINK THE WAY IT SHALL HAPPEN, LEAVE THAT FOR GOD LIKE ME. SOME DEAD PEOPLE IN THE PAST SHALL COME AS A NEW BABY BUT WE PROPHET SHALL RECOGNISE THEM. THEY SHALL COME THROUGH THE SAME FAMILY AS A NEW BORN BABY. OGUN, THE GOD IRON IS COMING AS A BABY. OYA, THE WATER GODDESS IS COMING AS A BABY ETC. IN A SHORT SENTENCE, LET YOUR BODY BE IN GOOD CONDITION ALL THE TIME. YOU SHOULD STOP THINKING TOO MUCH BECAUSE OF YOUR PROBLEMS BECAUSE YOU SHALL NOT SEE THOSE PROBLEMS AGAIN SOON. SOME PEOPLE BELIEVE DEATH IS THE FINAL BUS STOP AND THEY MIS-USE THEIR BODIES, IT'S WRONG NOW TO DO THAT. DEATH IS NOT THE FINAL BUS STOP BUT LIFE FOREVER.
11. THE LORD TOOK ME IN TO THE DEEPER SPIRIT WORLD CALLED HEAVEN (NOTHING THERE AGAIN LIKE THE FORMER DISPENSATION WHEN THE SPIRITS OF THE DEAD WENT THERE, THE PLACE IS FREE IN THE ATMOSPHERE UP THERE) BY YOU PEOPLE AND REVEALED A LOT OF THINGS TO ME. THE LORD SAID YOU PEOPLE SHOULD NOT FOLLOW THE IGNORANT TEACHERS IN THE BODY OF CHRIST BECAUSE THEY TEACH THE COMING OF JESUS THE 2ND TIME IN A WRONG WAY. KUDOS TO PASTORS THAT ARE SILENT ABOUT IT BECAUSE THEY ARE WISE. JESUS IS NOT COMING IN A MAGIC WAY OR ANY EXTRA-ORDINARY WAY THAN NORMAL BIRTH THAT HE CAME 2000 YEARS AGO. LET GOD KILL ME IF I LIE AN INCH. TO CONFIRM THE MATTER, THE LORD TOOK ME TO THE QUR'AN, THE HOLY BOOK OF ISLAM TO SHOW ME JESUS IS COMING AS NORMAL PERSON, AS SON OF MAN AS HE USUALLY SAID IN THE BIBLE AND HIS REIGN SHALL BE AROUND 40 YEARS OF AGE(40 PLUS TO BE PRECISE). IT MEANS HE SHALL BE BORN AND GROW UP TO 40 PLUS BEFORE HIS REIGN STARTS, BEFORE GLORY AND HOLY SPIRIT EXPOSES HIM AMONG US. THE MANIFESTATION OF JESUS SHALL BE IN THIS GENERATION AND THE MILLENNIUM REIGN SHALL NOT BE ONLY 1000 YEARS YOU PEOPLE PUT IN YOUR BRAIN SYSTEM BY YOUR RELIGION LEADERS BUT IT SHALL BE FOR ETERNITY, THOUSANDS UPON THOUSANDS WITHOUT END. IT SIMPLY MEANS THE REIGN SHALL BE BY JESUS MILLENNIUM UPON MILLENNIUM NON STOP. MILLENIUM IS A DIVISION OF CALENDAR LIKE YOUR NORMAL 24 HOURS A DAY, 7 DAYS A WEEK, 30 DAYS A MONTH, 12 MONTHS A YEAR TILL 1000 YEARS A MILLENIUM. JESUS IS REIGNING FOR ETERNITY WITH YOU ALIVE BUT DIVIDED IN MILLENNIUMS FOREVER. THERE WILL ALWAYS BE CELEBRATION OF MILLENIUM AS YOUR NORMAL YEARS.
THE GOVERNMENT SHALL REST UPON HIS SHOULDER AND THE RULING TEAMS ARE NOT SPECIAL THAN ANYBODY CHOSEN TO RULE IRRESPECTIVE OF RELIGION, RACE, COLOUR ETC ACCORDING TO YOUR DESTINIES AND PURPOSE FROM THE FOUNDATION OF THE WORLD. IT CAN BE YOU OR ANY OTHER IN A SIMPLE EXPLANATION TO BE ANY LEADERSHIP POSITION. JESUS IS COMING AMONG US AS FATHER AND BROTHER, PASSING THROUGH OUR EDUCATIONAL SYSTEM AND OTHER SECULAR NORMAL LIFE, MARRY AND GIVING BIRTH BEFORE WE RECOGNISE HIM AMONG US AROUND 40, 40 YEARS PLUS TO BE NAMED EMMANUEL , HIS PARENT NAMED HIM EMMANUEL WITHOUT HIS PRE-KNOWLEDGE, AS PROPHET ISAIAH RECORDED FROM ANY TRIBE YOU CAN MENTION AND HIS KINGDOM SHALL BE ESTABLISHED IN UNITED STATES OF AMERICA AS PROPHET JOSEPH SMITH SAW BEFORE (ISAW IT BEFORE I COMFIRMED THROUGH WHAT PROPHET JOSEPH SMITH SAW LONG TIME AGO, IT'S EASY FOR PROPHETS TO SEE THINGS IN THE SPIRIT). YOU DON'T ARGUE WITH PROPHECIES OR PROPHETS BUT WAIT TO SEE THE MANIFESTATION IN A SHORT WHILE. TRUTH IS STUBORN AND HOW LONG LIES MAY BE FLYING AROUND, THE TRUTH SHALL CATCH UP ONE DAY AND REMOVE THE LIES. THOUGH PROPHET SMITH WAS NOT AROUND AGAIN WHAT HE SAW AND WROTE DOWN IS STILL COMING TO PASS SOON THOUGH MAJORITY OF YOU PEOPLE OPPOSE IT. IF YOU THEREFORE OPPOSE WHAT GOD WANTS TO DO, YOUR CASE MAY BE LIKE THAT MAN THAT OPPOSED THE PROPHET OF GOD AT SAMMARIA IN THE OLDEN DAYS. HE DIED BEFORE THE PROMISE CAME TO PASS THE SECOND DAY, BECAREFUL TO HELP YOU LIVE.
AWARDS FOR THE PEOPLE THAT RECOGNISE JESUS
THERE SHALL BE AWARDS FOR PEOPLE THAT FIRST RECOGNISE THE PERSON OF JESUS IN THIS NEW MILLENIUM, STILL IN THIS PRESENT GENERATION. THE FIRST 1 TO 3 AWARDS, THE FIRST 10, ETC. YOU CAN ASK THE HOLY SPIRIT IN A SHORT PRAYER, YOU CAN ASK THE ORACLE OF "ORUNMILA" OR ANY OTHER DIVINITION, IT'S THE SAME THING. ANYTIME YOU RECOGNISE THE PERSON OF JESUS, ASK THE PERSON OF JESUS PHYSICALLY BECAUSE HE MUST KNOW HIMSELF AND HE CANNOT BE MORE THAN ONE WORLDWIDE. IF YOU COMFIRM FROM HIM, YOU CAN NOW TELL ME TO RECORD YOUR NAME DOWN FOR FUTURE AWARDS. DON'T REVEAL IT TO ANY OTHER PERSON NOW UNTIL WE RELEASE YOU TO DO SO FOR THE PURPOSE OF THE AWARDS.
12. THIS LAST ONE IS THE FULFILLMENT OF WHAT PROPHET ISAIAH SAW THAT SHALL TURN TO WHAT IS CALLED PERFECT MARRIAGE IN THIS NEW AGE OR DISPENSATION. WHAT THE PROPHET SAW MUST COME TO PASS ONE DAY ESPECIALLY GOOD THINGS LIKE THIS. I SAW THE WAY I LIVE MY LIFE ON A DAILY BASIS AND NEVER FAIL SINCE 20 YEARS PLUS THAT I HEAR GOD CLEARLY. I WROTE SOME DOWN LIKE ISAIAH WROTE IT DOWN AND NOTHING EVIL IN POLYGAMY OF GOD. HE USED THE FIGURE 7 BECAUSE THE STARTING RATIO SHALL BE 1 TO 7 MEN TO WOMEN, WHICH IS NOW ACCORDING TO WORLD POPULATION. MANY CHILDREN WERE LINE UP IN THE SPIRIT TO COME TO THE WORLD AND WIFE CANNOT BE ONE IN THE NEW MILLENIUM WORLD WHERE DEATH HAS NO POWER OVER ANYBODY. HOW MANY CHILDREN CAN ONLY ONE WIFE HAS? IT'S JUST ONLY FEW CHILDREN. MY PRESENT WIFE COULD ONLY GIVE ME 3 CHILDREN NOW BEFORE SHE RETIRED TILL THE NEW WORLD. THE OTHER CHILDREN ASSIGNED TO COME THROUGH YOU AND I SHALL BE FROM OTHER WIVES. HAS ANYBODY COME TO THE WORLD WITHOUT SEX? NOBODY! THAT MEANS SEX IS NOTHING SINFUL TO GOD BECAUSE IT HAS A PURPOSE.
MARRIAGE SHALL BE A CONTINUOUS THING AS GOD REVEALED TO THE PAST PROPHETS THAT LISTEN TO HIM AND NOT SPECIALISE ON THE LOGO DOCTRINES OF THEIR OWN OR THEIR FORE FATHERS IN FAITH. FOR EXAMPLE, PROPHET Brigham Young (1801-1877) THAT TOOK OVER FROM PROPHET JOSEPH SMITH MARRIED 27 TIMES BEFORE HIS DIEATH. HE HAD 59 CHILDREN FOR GOD AND HE EVEN MADE HEAVEN IN THE LAST DISPENSATION BEFORE GOD CLOSED DOWN HEAVEN. NOW DEATH SHALL ROUND UP SOON AND YOUR MARRIAGE HAS NO LIMITATION IN ANY NUMBERS OF WIVES, THEY CAN BE 5, 10, 20, ETC AT A TIME DEPENDS ON THE FINANCIAL CAPACITY THAT GOD GAVE TO YOU (YOU MARRY THEM TOGETHER IN 5, 10, 20, 50 ETC AND YOU DO ANOTHER IN THE FUTURE AS YOU ARE EXPANDED MORE. I KNOW SOME MEN HAVE LOST THEIR FAITH IMMEDIATELY. SEX IS TO GIVE BIRTH TO CHILDREN MAJORLY AND NO MORE PROSTITUTION IN THIS NEW MILLENIUM WORLD BECAUSE ALL THOSE PROSTITUTES YOU SEE SHALL SOON GET MARRY TO THEIR HUSBANDS. ALL THE PROBLEMS IN MARRIAGE IN THE LAST DISPENSATION WERE BECAUSE DEMONS WERE AROUND AND THE PROBLEMS WERE NOT LIMITED TO POLYGAMY ALONE, MONOGAMY ALSO HAD A TERRIBLE PROBLEMS. PROBLEMS GENERALLY IN LIFE CAME FROM DEMONS AND NOT OUR ACTIVITIES IN THE WORLD, NOW EVERYTHING SHALL FALL IN LINE. THIS NEW ESTABLISHED MARRIAGE INSTITUTION SHALL BE MOST WONDERFUL OF ALL, THE POLYGAMY BY THE HOLY GHOST. NO MORE WITCHRAFT FOR ANYBODY TO JOIN AND NO MORE CHARM TO RESPOND IN THE SPIRIT. ALL THE WIVES SHALL BE IN HARMONY AND LOVE. ANY HOUSE WIVES THAT MISBEHAVE FROM THE BEGINNING SHALL BE REMOVED BY THE HOLY GHOST, THE TOO TERRIBLE HOLY GHOST THAN THE FORMER DISPENSATION. ANY LEADER THAT OPPOSES THE NEW MARRITAL PLAN SHALL GO SOON, YOU SHALL SOON SEE. EVEN ANY PRESIDENT OF NATIONS THAT CREATES LAWS AGAINST POLYGAMY SHALL BE REMOVED.
ISAIAH 4:1 AND IN THAT DAY SEVEN WOMEN SHALL TAKE HOLD OF ONE MAN, SAYING, WE WILL EAT OUR OWN BREAD, AND WEAR OUR OWN APPAREL: ONLY LET US BE CALLED BY THY NAME, TO TAKE AWAY OUR REPROACH.
SOME SPIRITUAL FANATICS WHO MAY PROOF STUBBORNNESS OF KNOWING THE LOGO OF THE BIBLE AND QUR'AN MORE THAN EVERYBODY MAY BE DISAPPOINTED WITH THIS SCRIPTURE. THEY ARE IGNORANT FOOLS BECAUSE THEY ARE THE MOST HOLY AND KNOWLEDGEABLE IN THEIR OWN SUBMISSION. NOBODY FORCES ANYBODY, ITS A PROPHESY FOR ALL AND A CHOICE AT THE SAME TIME. IT'S COVER UNDER THE LAW AND IF YOU ACCUSE OR DISTURB THE PEACE OF ANYBODY DUE TO YOUR RELIGION BELIEVE, YOU SHALL BE LIKEWISE CHARGED TO COURT. I HAVE NO FATHER OR MOTHER OR BROTHER IN THE LORD TO RESPECT IN THIS REGARD. EVEN MY WIFE OR ANY OTHER FAMILY MEMBER CAN NOT BE SPARED IN THIS ISSUE, BEWARE. ALL ANTI-POLYGAMY MESSAGES AND MOVIES SHOULD BE REMOVED FROM THE MARKET TO HELP YOU MAINTAIN YOUR GLORY IN THE NEW WORLD.
THE LORD SAID THE FULFILLMENT OF THIS SCRIPTURE (AND OTHERS NOT YET ANALYZED) ABOVE SHALL SOON MANIFEST OR IT HAS STARTED MANIFESTING BECAUSE YOU ARE FREE UNLESS YOU PUT YOURSELF IN BONDAGE, YOU CAN MARRY MORE WIVES FROM TODAY IF YOU HAVE FINANCIAL CAPACITY. IT'S HIDDEN FROM AGES TILL NOW BECAUSE DEMONS MUST LEAVE FOR CHILDREN OF GOD TO BE FREE FOREVER FROM THEIR ATTACKS, GOD ATTACKS NOBODY. IT'S NOT EVIL TO MARRY MANY WIVES AS MANY PEOPLE OBSERVE BUT FOR EVERYBODY AS GOD HAS ORDAINED IT FOR NOW. ALL EYES WILL SEE IT BECAUSE THE SPIRIT OF GOD SHALL REVEAL IT TO EVERYBODY (MY MESSAGE IS STILL FROM THE SPIRIT OF GOD IF YOU HAVE ENOUGH FAITH TO BELIEVE). THERE SHALL BE EXCESS MONEY AND THERE IS NO MORE POWER OF DARKNESS TO SCATTER HOMES. ALL THE EVIL HAPPENING TO PEOPLE NOW IS JUST THE REFLECTIONS OF WHAT DARKNESS HAS DONE IN THE PAST, THEY SHALL SOON DISAPPEAR, DEATH, SICKNESS, POVERTY ETC SHALL BECOME STORY SOON. THE EFFECT OF DARKNESS SHALL SOON GO. PRAYER OR NO PRAYER, YOUR INNER SPIRIT SHALL WITNESS THAT IT'S THE TRUTH. THAT IS WHY GOD HAS SENT SOME CHURCHES IN THE PAST TO PROCLAIM THE NEW PLAN BEFORE NOW, THOSE CHURCHES ARE NOT CULTIST AS SOME FOOLS CALL THEM BUT THEY RECEIVED GENUINE REVELATION FROM GOD. E.G JEHOVAH WITNESS, THE CHURCH OF CHRIST, THE CHURCH OF JESUS CHRIST OF LATTER DAY SAINTS (FELL BECAUSE THE NEW LEADER REJECTED POLYGAMY), ETC. SOME OF THESE GOOD CHURCHES MAY FALL IF THEY REFUSE TO INCLUDE POLYGAMY, TITHES, ETC IN THIS NEW DISPENSATION.
WHAT I AM SAYING DIRECTLY IS THAT PEOPLE SHALL BEGIN TO MARRY MANY WIVES INCLUDING PASTORS, EVANGELIST, BISHOPS, PENTECOSTALS AND ALL OTHER SECT OF CHRISTIANITY OR ANY OTHER RELIGION. THE 7 WOMEN STANDS FOR PERFECT MARRIAGE AND THEY SHALL BE MORE THAN 7, DEPENDS ON THE CAPACITY OF THE MAN, SAYS THE SPIRIT OF GOD. 7 WOMEN IS JUST THE BEGINING GOD STILL CONFIRMED IT THROUGH THE BOOK OF ESTHER THAT KING AHASUERUS AND KING DAVID MARRIED SO MANY WIVES THAT WERE NOT RECORDED IN THE BIBLE OR IN ANY HISTORICLE BOOKS. THAT WAS WHY ESTHER COULD NOT SEE THE KING IN TIME. (NOTE THAT THE POPULATION OF FEMALE ARE MANY COMPARE WITH MALE, SO SHALL IT CONTINUE SAYS THE SPIRIT OF GOD, NOTHING CAN CHANGE IT FOR THIS NEW DISPENSATION BECAUSE GOD HAS ESTABLISHED IT IN THE SPIRIT ALREADY TO FULFILL THE MAIN PURPOSE OF CREATION IN THE BOOK OF GENESIS,TO INCREASE AND MULTIPLY AND FILL UP THE EARTH. BIBLE STUDENTS MUST KNOW THE PLACE IF THEY PERMIT THE HOLY SPIRIT. IT'S MALE BELOW 30% AND FEMALE ABOVE 70 FOR NOW. IT SHALL INCREASE IN THAT DIRECTION; SOON IT SHALL BE 20% MALE TO 80% FEMALE. ANY FURTHER ADJUSTMENT CAN HAPPEN IN THE FUTURE BECAUSE NO MORE DEATH, LIFE CONTINUES). PEOPLE SHALL MARRY AS MANY WIVES AS POSSIBLE TO THE POINT OF THOUSANDS, MILLIONS, EVEN BILLIONS BECAUSE THE WORLD HAS NO END AGAIN AND WE SHALL LEAVE TO ETERNITY (YOU MUST KNOW I WILL HAVE THE GREATEST NUMBERS OF WIVES FOR YOU TO HAVE REST OF MIND AND IF YOU REFUSE TO MARRY MORE, I SHALL JOIN YOUR FUTURE WIVES WITH MY OWN, I SEND NOBODY. GOD HAS JOINED EVERYBODY WITH THEIR WIVES IN THE SPIRIT ALREADY). THOUGH I SEE MANY OF MY WIVES ON A DAILY BASIS, I NEVER TAKE ACTION BECAUSE I AM WAITING FOR THE RIGHT TIME SOON; THIS INFORMATION MUST ENTER PRINTED COPY TO THE WHOLE WORLD FIRST BEFORE I SELECT FIRST SET OF MY WIVES, 50 OR 100 TO MARRY THEM IN A DAY FOR WORLD GIANT MARRIAGE. SOME OF MY WIVES HAVE GONE, THEY ARE STILL COMING BACK). THAT IS UNCOUNTABLE YEARS WHICH CAN BE TRILLIONS UPON TRILLIONS; WE SHALL LEAVE WITH A GLORIOUS BODY THAT CANNOT SEE CORRUPTION AT ALL. EVERYTHING WITH EASY AND GOD HAS ADJUSTED THE BODIES IN THE SPIRIT ALREADY. MORE POWER OF SEX IS COMING UPON MEN. FREE YOUR MIND OF SIN, NO MORE SIN. SOME OF OUR BROTHERS THAT ARE STILL ROBBERS AND OTHER BAD CHARACTER SHALL SOON REPENT IF THEY DON'T KILL THESELVES, BE HAPPY.
LADIES BECARE FUL BECAUSE THIS ONE SHALL SURELY AFFECT YOU NEGATIVELY IF YOUR CHARACTER IS BAD ESPECIALLY THOSE MARRIED ALREADY. THIS IS TIME YOUR EGO IS COMING DOWN. I DON'T ""SEND ANYBODY", I AM A CALLED PROPHET AND NOT JUST ANY MINISTER IN ANY OTHER OFFICE, PROPHET IS DIFFERENT, TO HELP YOU. WE HAVE SOME PROPHETS WHO NEVER LIVE WITH THE FAMILY BECAUSE ANYTHING CAN HAPPEN; I AM WARNING YOU LADIES OR WOMEN AHEAD. GOD BLESSES YOU AS YOU BLEND TO THE VOICE OF GOD FOR THIS TIME. (PRAY TO KNOW THE UNIQUENESS IN PROPHETIC OFFICE OR STUDY OLD TESTAMENT VERY WELL, THE ORIGINAL BIBLE). IF YOU ARE SURPRISED, GO FOR HISTORY. ANY LADY THAT OPPOSE THIS NEW PLAN OF MARRIAGE AND BECOME PROUND SHALL BE REMOVED OR REMAIN UNMARRIED TILL ETERNITY. YOU MAY BECOME USELESS BECAUSE GOD CREATED YOU FOR THE PURPOSE AND ONCE YOU REFUSE TO SURPORT THE POLYGAMY PLAN OF THE HOLY GHOST, YOU ARE GONE. THIS INCLUDES MEN THAT MAY OPPOSE THE PLAN. I JUST TELL YOU TO HELP YOU. THERE ARE EXCESS LADIES AROUND; MEN ARE FREE TO GO TO OTHERS IF A LADY REFUSES WITHOUT LOOKING BACK. LADIES TOO ARE FREE TO REVEAL THEIR INTEREST TO THE MAN THEY FEEL SHOULD BE THEIR HUSBAND AND IF HE TURNS YOU DOWN, BE FREE, AND NO LOSE. THE SAME RULE FOR ME AS A PROPHET OF CHANGE TO THE NEW MILLENIUM BUT I KNOW ALL MY WIVES SPREAD WORLDWIDE. IF YOU APPROACH ME AND YOU ARE NOT ONE OF MY WIVES, SIMPLE, WE BECOME CASUAL FRIEND AND I WILL LEAD YOU TO YOUR HUSBAND. YOU MUST KNOW NOTHING CAN OCCUPY THE WORLD WITHOUT FULFILLING A GOOD PURPOSE OF GOD. LADIES MUST KNOW GOD SHALL BLESS THE HUSBANDS GREATLY AND THE WIVES AND CHILDREN SHALL HEAD ALL THE INVESTMENTS BEFORE OUTSIDERS CAME AS SUBORDINATE. THAT IS HOW GOD WANTS IT FOR NOW. WIVES SHALL BE GREATLY BLESSED AND THE FIRST WIVES BECOME THE QUEENS. DON'T BE REPLACED LIKE VASTI. MEN YOU ARE FREE TO MARRY LEGAL DIVORCEES AND THE WIDOWS. LADIES DON'T HIDE YOUR IDENTITY. IF YOU HAVE CHILDREN, TELL THE MAN. IF YOU ARE A DIVORCEE, TELL THE MAN ETC.THIS NEW PLAN MAY AFFECT THE LADIES THAT ARE RICH IF THEY REFUSE TO SUBMIT TO THE NEW PLAN, BOTH MARRIED AND SINGLE LADIES. DON'T RY GOD AND HIS PROPHET.(2 CHRONICLE 20:20 ¶ And they rose early in the morning, and went forth into the wilderness of Tekoa: and as they went forth, Jehoshaphat stood and said, Hear me, O Judah, and ye inhabitants of Jerusalem; Believe in the LORD your God, so shall ye be established; believe his prophets, so shall ye prosper.)
SOME OF YOUR LEADERS ARE HAVING MARITAL AFFAIR SECRETLY BECAUSE OF HEAVY BURDEN YOU PUT ON THEM AND INTIMIDATION OF PEOPLE WORLDWIDE (NOT RELIGION LEADERS ALONE BUT ALL LEADERS WORLDWIDE INCLUDING THE POLITICIANS), RELEASE THEM NOW OR I CAN NOT SAY WHAT MAY HAPPEN TO THE OFFENDERS. AND IF YOUR RELIGION HINDERS YOU FROM MARRYING MORE WIVES, YOU CAN LEAVE THE PLACE INSTANTLY.
CURSED IS THE PERSON THAT SAYS WHEN GOD HAS NOT SPOKEN. I AM CURSED OF GOD IF I LIED.
FINAL WARNING: (FOR PEOPLE OPPOSING THE PROPHET AND THIS WORK ONLY)
I HAVE NOBODY TO RESPECT IN THIS NEW VISION. I HAVE NO SPIRITUAL FRIEND, SON, DAUGHTER, FATHER, MOTHER, FELLOW ETC TO REGARD AS PER THIS WORK THAT GOD GAVE TO ME. IF IT DOES NOT LOOK LIKE GOD TO YOU, YOU ARE PERMITTED TO EXCUSS ME TILL ETERNITY OR TILL YOU DIE. IF YOU ARE A FANATIC AND OPPOSE THIS THING THAT I AM DOING, LET CALLED IT A QUIT. IF YOU SEE ME AT THE RIGHT SIDE, QUICKLY PASS THE LEFT. YOU NEED TO BECOME MY ENEMY IMMEDIATELY IF YOU ARE MY FRIEND BEFORE OR ELSE IF YOU OPPOSE OR COME TO PREACH OR CONSEL ME IN WHAT YOU BELIEVE IS RIGHT, I SHALL REMOVE YOU FINALLY FROM THE WORLD AND YOU MAY NOT MAKE IT TO THE PHYSICAL NEW WORLD, NEW MILLENIUM. IT TAKES TIME TO DISAPPEAR SPIRITUALLY BUT ONCE YOU ARE REMOVED AND YOUR GLORY REMOVED, YOU ARE OFF THE SCREEN. WHERE DO YOU SEE JUDGING HIS PROPHET BECAUSE OF ANYBODY BEFORE IN THE BIBLE TIME OR OUR DAYS NOW? IMPOSSIBLE. GOD WILL RATHER JUDGE PEOPLE OPPOSING HIS PROPHET IN ANYTHING THAT YOU MAY THINK YOU ARE RIGHT. WHEN SOME PEOPLE ABUSED MOSES FOR MARRYING MORE WIVES, GOD NEVER SAID ANYTHING ABOUT THE MARRIAGE BUT PUNISHED THE OPPOSING SIDE DESPITE THE FACT THAT THEY DREAMNT AND SAW VISION TOO. EVEN HIS BLOOD SISTER WAS PUNISHED WITH LEPROSY FOR 7 DAYS. THAT MEANS MARRIAGE WHETHER MONO OR POLYGAMY IS A GOOD THING BUT GOD HAS CHOOSEN POLYGAMY FOR FOREVER NOW. I HAVE AUTHORITY AND POWER TO DO IT AND THAT IS WHY I AM WARNING YOU. I THINK EVERYBODY IS FREE UNDER THE LAW TO PRACTISE ANY RELIGION, EVEN MY BIOLOGICAL PARENTS CANNOT DISTURB WHAT I AM DOING, WHY YOU FANATIC? BECAREFUL FOR ME IN YOUR WORDS AND THOUGHTS. IF YOUSEE ME TO START WITH ONLY 50 WIVES, DON'T EVEN SAY ANYTHING TO OPPOSE ME OR YOU SEE ME LIVING MY FREE LIFE. I CAN GO TO THE EXTEND OF TAKING YOU TO COURT APART FROM SPIRITUAL JUDGMENT. I CAN ALSO TAKE UP ANYBODY'S CASE YOU OPPOSE IN THE WORLD BECAUSE THIS MINISTRY IS SENT TO SET PEOPLE FREE FROM YOUR LAWS. YOU ARE TO SEPERATE FROM ME TODAY TILL ETERNITY. YOU MUST KNOW I DON'T LISTEN TO BEGGING AFTER YOU HAVE OFFENDED ME ESPECIALLY CONCERN THIS WORK THAT I AM DOING. YOU MUST BECARE FUL NOT TO CROSS MY PATH AT ALL, TAKE MY WARNINGS INTEAD OF BEGGING LATER. FORGIVENESS DOES NOT ERASE HISTORY IN MY AGENDA. ALL THE MESSAGE OF FORGIVENESS THEY PREACH IN YOUR CHURCH DOES NOT MOVE ME AN INCH. I HAVE NOBODY TO JUDGE ME AS A PROPHET WITH AUTHORITY TO CHANGE THE WORLD TO NEW MILLENIUM WORLD, NEW DISPENSATION. I AM A TERRIBLE PROPHET AND YOUR SPIRITUAL LEVEL NOTWITHSTANDING. YOU CAN BE THE MOST RECOGNISE GENERAL OVERSEER IN THE WORLD, A FINGER IS ENOUGH TO PULL YOU DOWN OR TO REMOVE FINALLY AND YOU CAN BE MOST TERRIBLE HARBALIST IN THE WORLD, I CAN DO ANYTHING FOR YOU IN THE SPIRIT. ANYWHERE YOU SEE ME NOW OR IN THE FUTURE, GO ON YOUR OWN AND NEVER COMMENT ON WHAT I AM DOING BECAUSE I AM A DEBTOR TO GOVERNMENT CRIMINAL LAWS ONLY. IF YOU ARE A PRESS MAN, BECAREFUL TO WAY YOU CARRY MY NEWS BECAUSE THAT MAY END YOUR CARRIER. IF YOU THINK I AM JOKING, TRY ME AND SEE. I NEVER JOKE WITH MY WORD AND IT'S COSTLY BEFORE I GOT TO THIS SPIRITUAL HEIGHT. THE HOLY SPIRIT HERES KILLS ANYHOW IN THE SPIRIT AND ONCE YOU ARE GONE IN THE SPIRIT, YOU ARE GONE ALREADY. YOU BECOME A DEAD BODY. HE ONCE KILLED SOMEONE IN THE SPIRIT, THE MAN DIED 6TH DAY IN THE SPIRIT AND DIED PHYSICALLY A YEAR AND A MONTH AFTER. I HAVE NO TIME TO MENTION MORE. SOME HAVE DIED ALREADY IN THIS PROCESS, BEWARE.
REVISION
THESE PROPHECIES ARE SUBJECT TO REVISION OCCATIONALLY AS ADDITIONAL REVELATION COMES AND THINGS ARE CHANGING IN THE PHYSICAL WORLD. ALWAYS BE READY TO READ AGAIN FOR YOUR INFORMATION. AS YOU READ, MORE GLORY AND HONOUR ARE COMING FOR YOU.
I AM EXECUTIVE PROPHET EMMANUEL 'DARE ÖLADEJO OF THE PEOPLE OF GOD MILLENIUM MINISTRIES, (A NEW DISPENSATION CHURCH MINISTRIES), IBADAN. NIGERIA. 08034064474. FACEBOOK:http://facebook.com/pastordareemmanuel.oladejo. (FORMERLY THE SWORD OF DELIVERANMCE MINISTRIES)
ADDRESSES
1. SW8/15, OLUAYOOLA AVENUE, CHALLENGE, IBADAN, NIGERIA. (PHONE NO: 08034064474)
2. P.O BOX 1579, DUGBE, IBADAN, NIGERIA. (ALWAYS PUT PHONE NO TO SEND ANYTHING TO THESE ADDRESSES). 08034064474.
ARMS OF THE MINSTRIES
1. LIVINGSPRING ANOINTED MILLENNIUM CHURCH
2. ACHIEVERS TEAM INTERNATIONAL (INTERDENOMINATIONAL MINISTRY)
3. NEW MILLENIUM PROPHETIC OUTREACH MINISTRY
4. WELFARE FOR ALL OUTREACH MINISTRY (OPERATION NO MORE POVERTY AND FOOD FOR ALL)
5. JESUS BUSINESS VENTURE MINISTRY LIMITED
6. EQUIPING THE OVERCOMERS MINISTRY (PERFECT KNOWLEDGE OF GOD BY REVELATION ONLY)
7. JESUS ACADEMICS INITIATIVES (ELEMENTARIES AND TERTIARIES)
8. PARADISE WORLD PROJECTS ESTABLISHMENTS (NEW WORLD PLANNERS)
9. THE PERFECT MARRIAGE MILLENNIUM MINISTRY INTERDENOMINATION (ISAIAH 4:1)
10. THE NEW MILLENNIUM KINGDOM HERRITAGE PUBLICATION MINISTRY
11. ETC.
CONTRIBUTIONS AND DONATIONS
CONTRIBUTE FAITHFULLY TO THIS KINGDOM WORK AND U SHALL BE GREATLY REWARDED.
INTERNATIONAL ACCT INCLUDED
THE PEOPLE OF GOD MILLENIUM MINISTIES (NEW DISPENSATION CHURCH MINISTRY) UNDER THE LEADERSHIP OF EXECUTIVE PROPHET EMMANUEL DARE OLADEJO (G.O) KINDLY INVITES YOU TO CONTRIBUTE TO THE GROWTH OF THE CHURCH AND MINISTRIES (FORMERLY THE SWORD OF DELIVERANCE MINISTRIES).
PAY TITHES, TITHE OF TITHES, OFFERINGS, DONATIONS, THANKSGIVING OFFERINGS, ETC TO THE ACCOUNTS BELOW.
ACCOUNT DETAIL: NAME: OLADEJO EMMANUEL DARE
FIRST BANK: NO:2008107882.
SKYE BANK NO:1013674728.
FIDELITY BANK: NO:4020894668.
GUARANTY TRUST BANK(GTB) NO:0128983015
CHURCH ACCOUNT DETAIL:
UNION BANK. NAME: THE SWORD OF DELIVERANCE MINISTRIES. ACCT.NO: 0034531328 ADDRESS: SW8/15, OLUAYOOLA AVENUE, CHALLENGE, IBADAN.
PHONE:08034064474.
INTERNATIONAL PAYMENT OR PAYMENT OUTSIDE NIGERIA
DOMICILIARY ACCOUNT OR FOREIGN ACCOUNT FOR DOLLAR, POUND STERLING OR EURO
GT BANK WORLDWIDE
NAME: OLADEJO EMMANUEL OLUDARE
NO:0138594643
OR SUMMIT ANY CHEQUE OR MONEY ORDER OF ANY BANK WORLDWIDE TO THE FIRST BANK ACCOUNT ABOVE OR SEND THE CHEQUE TO OUR ADDRESSES BELOW.
OR USE SWIFT, RIA FINANCIAL, WESTERN UNION MONEY TRANSFER OR GTFX(ORGANIZED BY GTBANK) FOR FOREIGN TRANSFERS.
NAME: PROPHET OLADEJO EMMANUEL OLUDARE OR THE SWORD OF DELIVERANCE MINISTRIES. (FOR MINISTRY MONEY)
ADDRESS:
1. SW8/15, OLUAYOOLA AVENUE, CHALLENGE, IBADAN. (PUT PHONE NO: 08034064474)
2. P.O BOX 1579 DUGBE, IBADAN, NIGERIA. (PUT PHONE NO: 08034064474)
PHONE:08034064474,07081198925,08054168143,08101192289,08098727591.
CHURCH NEEDS. KEYBOARD CHURCH HALLS POWERFUL PUBLIC ADDRESS SYSTEM CHAIRS GENERATOR BUS ETC.
NOTE BEHIND:
THESE PROPHECIES WERE OUT SINCE 2013 AS 11 BEFORE GOD ADDED ANOTHER ONE. THERE IS ANOTHER SHORT PROPHECIES FROM ANOTHER PROPHET FROM EGYPT WHICH CONFIRM THE AUTHENTICITY OF THE ABOVE PROPHECIES AND YOU CAN SEE IT ON THE VOICE OF AUSTRALIA OR ON MY FACE-BOOK. IT TALKS ABOUT WORLD MAP WILL CHANGE IN 2014. LET ME KNOW WHEN YOU RUN IT. A PICTURE IS ATTACHED.
Nigeria Independence Fiesta 2023: Lagos Airport Hotel  to Host Green and White Party.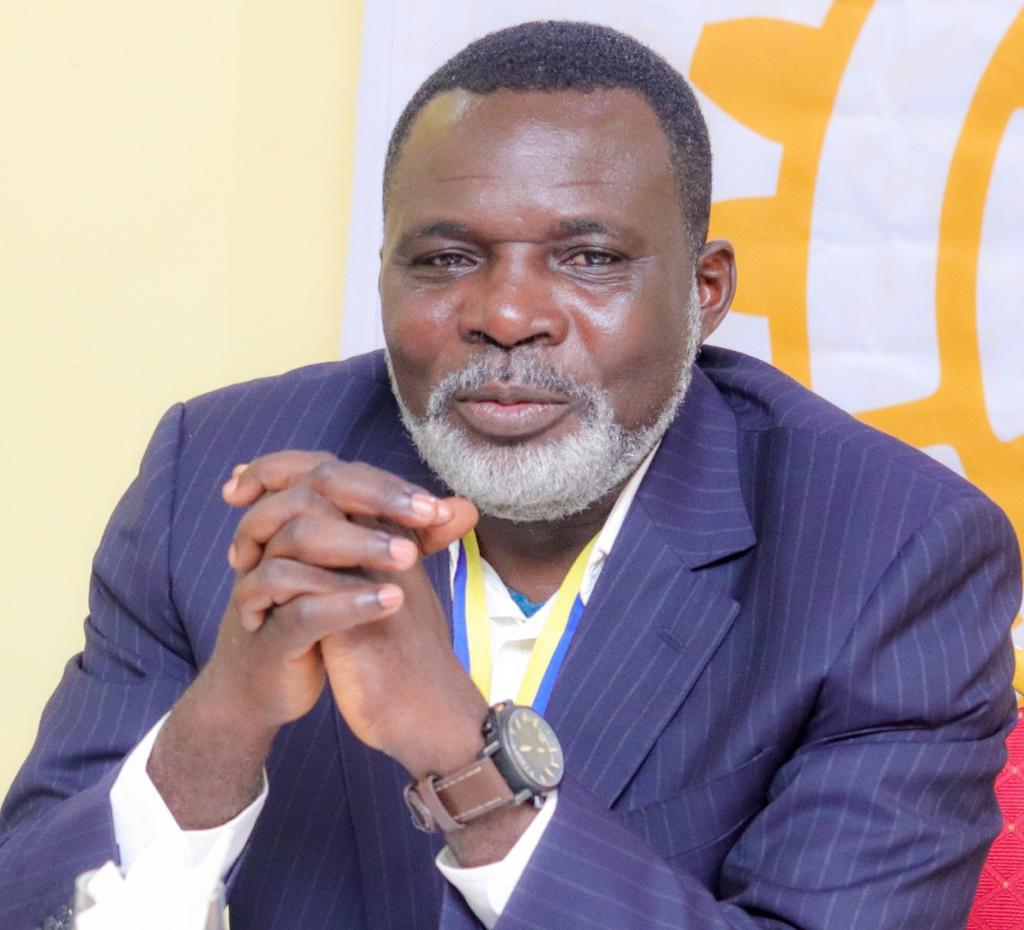 A front line Nigerian events and communications company, PRIMAA Productions and Promotions, has announced a 3-day unlimited and exciting fun-packed "Nigeria Independence Fiesta" in celebration of the nation's 63rd independence anniversary.
The event has been scheduled to be held at the prestigious Lagos Airport Hotel, Ikeja from Saturday September 30 to Monday, October 2, 2023.
Speaking about the event tagged "Green and White Party," the organisers led by Prince Adeyemi Aseperi-Shonibare of Primaa Productions and Promotions, said the "event is designed for Nigerians to commemorate the 63rd anniversary and share a special day with families and friends in a very moderate but exquisite manner.
On her part,  the General Manager,  Lagos Airport Hotel, Mrs. Folashade A. Awe (FCA ) said; the "events are also aimed at providing a platform for an exciting get-together for associates, colleagues, families and friends on the national day is going to be fun parked days of celebration at the exclusive pool side of the prestigious Lagos Airport Hotel, Ikeja, Lagos. The events are packaged to deliver an outdoor unforgettable and exciting social event in celebration of Nigerians' uniqueness."
"The 3-day event which is to be celebrated with Nigerian contemporary music and dance will have a good number of Nigerian musicians and comedians thrilling and entertaining their fans in spectacular ways. The artists include Don P,  Kenny J, Hismusic, Young Lop, ACENUNKY, LYRIKA, Helix, Oluwafrozy, Macqelin, Omalicha(BlazeG), Emoh Grand and many more.
MC MACAVALI and MC 525, with the reputable DJ AK are going to be the DJ for the 3 days of unlimited fun of music, dance, comedy, swimming competitions, games and many more."
The event is supported by Fresh FM, Goldmyne TV, Landmark Media limited, LASAA and exclusively packaged by 3P and Lagos Airport Hotel, Ikeja. It promises to be an exciting weekend with gate opening between 9am and 5pm daily and evening events from 7pm till fade.
Interestingly aside the entertainment galore and side attractions,  the Gate Pass also goes with specific benefits. While a child with N2,000 will have free drinks and an adult with N3,000 will be entitled to free drink ,a couple paying N5,000 gate pass will also get free drinks, and a family of four is N10,000  and will get free drinks.
Every ticket also attracts a 20% discount on Airport Hotel rooms. Your ticket can also win you a weekend getaway at Lagos Airport Hotel. (With Terms and conditions )
The dress code for every attendee is a touch of Green and White.
For Sponsorship and Support, please call : +2348138661114 or +2348033077759.
LAGOS AIRPORT HOTEL, HOTELIER OF DISTINCTION.
Rotimi Ajanaku, others make Ministerial Team Lead of Power Minister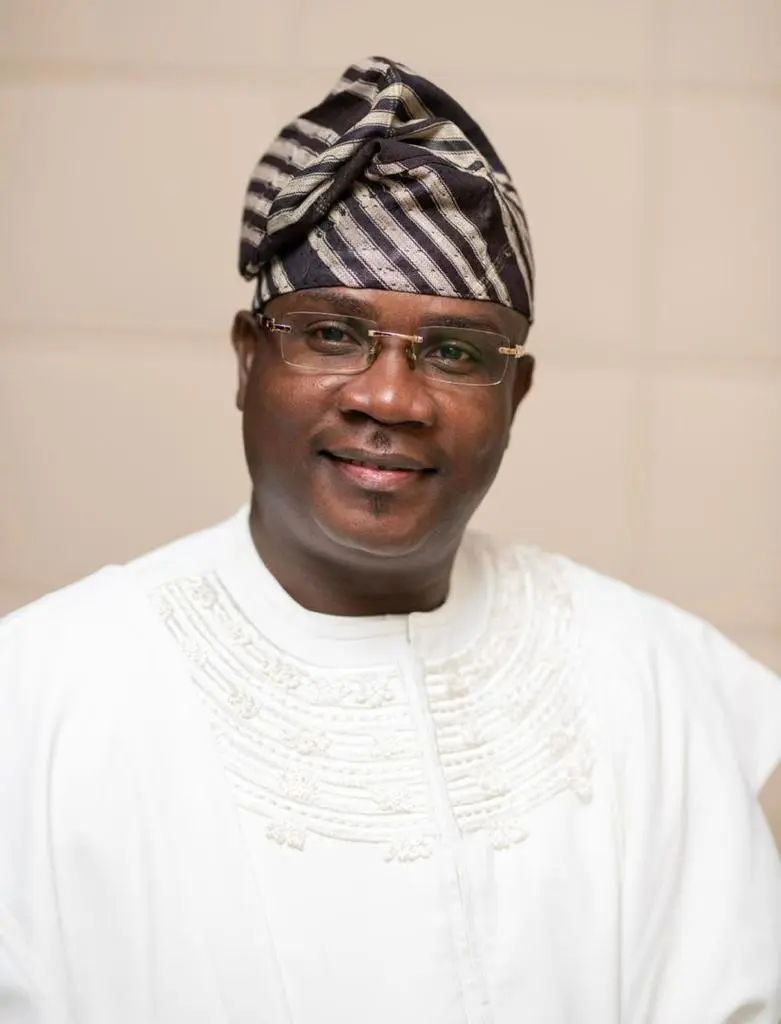 The Ministry of Power is pleased to announce the commissioning of a dynamic and experienced ministerial team dedicated to providing technical support, project delivery coordination, stakeholder management, and media relations within the ministry. This strategic move aims to strengthen the ministry's existing capabilities and enhance its efforts in delivering efficient and sustainable power solutions to the nation.
Under the visionary leadership of the Honourable Minister of Power, the newly formed team will play a crucial role in driving key initiatives, ensuring seamless project monitoring and execution, fostering collaboration with stakeholders, and effectively communicating the ministry's objectives and activities to the public.
The appointed team members bring a wealth of expertise and diverse backgrounds, enabling them to contribute effectively to the ministry's goals. Their collective knowledge and experience will be instrumental in achieving the vision of providing reliable and affordable power supply for all citizens.
The key responsibilities of the ministerial team include:
1. Technical Support & Project Coordination
The technical support team will play a crucial role in assisting the Minister of Power in carrying out his responsibilities effectively. They will provide support to Minister of Power in the areas of Policy and Regulation Research and Analysis, Briefing and Documentation, Project tracking, coordination and harmonisation, Technical Expertise, Crisis Management, International Cooperation, Monitoring and Evaluation.
Team Lead : ADEDAYO OLOWONIYI
A seasoned professional with proven success conceptualizing strategies and directing multicultural teams to streamline operations, improve fiscal health, and propel business growth across Africa. He established and steered entities in Nigeria, Senegal, Kenya and Angola.
He has over 10 years' experience as CEO of multinational companies in Africa, and 15 years' experience in the power sector in Africa. Adedayo was the first Nigerian CEO and Country Manager for ABB, and the Vice President Business Development and Managing Director for MAN Diesel & Turbo, a German manufacturer of turbines, engines and compressors for power generation and oil & gas applications.
He possesses in-depth knowledge and understanding of the power sector in Sub- Saharan Africa and its challenges. Adedayo has vast international experience within multiple countries, including the United Kingdom, United States, Switzerland, South Africa, Nigeria, Senegal, Kenya, and Angola.
He will be supported by other seasoned professionals and specialists across the Power Sector value chain as well as Institutional technical partners from UKNaif, AfDB, USAID, and the World Bank.
2. Stakeholder Coordination
As a stakeholders' coordinating team to the Minister of Power, the primary responsibility of the team is to manage and facilitate effective communication and collaboration between the Minister and various technical and political stakeholders in the power sector. This includes Stakeholder Mapping, Relationship Building, Policy Advocacy, Public Relations, Political Analysis, Political Strategy, Conflict Resolution, Political Intelligence and Political Risk Assessment.
*Team Lead: ROTIMI AJANAKU
Rotimi, a Law graduate is a skilled stakeholder engagement specialist with a strong background in public relations and diplomacy. Responsible for managing relationships with key stakeholders in the power sector, fostering collaboration, and addressing stakeholder concerns to promote a conducive environment for power sector development.
Rotimi will be supported by other stakeholder liaison officers across the country.
3. Media Relations Team
As a media advisory team to the Minister of Power, the role of the team is to provide strategic guidance and support in managing media relations, public communications, and reputation management. This includes Media Strategy, Media Relations, Message Development, Media Monitoring, Crisis Communication, Media Training, Content Creation, Reputation Management, Media Campaigns, Media Analysis and Reporting.
Team Lead: Bolaji Tunji
Bolaji Tunji was Special Adviser, Communication and Strategy to Senator Abiola Ajimobi, Governor of Oyo State, Nigeria, until May 29, 2019. He retained the position after the public service, working with the Ex- Governor and was Senator Abiola Ajimobi's Special Adviser when he was nominated the Deputy National Chairman (South) of the All Progressives Congress (APC) the ruling political party in Nigeria.
Prior to his appointment, he was Executive Director (Special Duties) and a member of the Board of The Sun newspaper.
An astute journalist with wide network in the media industry, he set up and was pioneer Managing Director/Editor-in-Chief of New Telegraph newspaper, a national publication. He was also Editor, National Mirror newspaper, having edited the Sunday Mirror title, from the same stable, for about three years.
A graduate of the Obafemi Awolowo University, Ile- Ife, Osun State, Tunji, a former classroom teacher, began his journalism career with Nigeria's The Guardian newspaper in March 1993 where he spent eight years before resigning as a Correspondent to join Daily Independent as pioneer Deputy News Editor in September 2001.
The Ministry of Power is confident that the commissioning of this exceptional ministerial team will significantly bolster its capacity to address the challenges and opportunities in the power sector. By leveraging their combined expertise and collaborative approach, the team will contribute to the sustainable development of a robust and reliable power infrastructure that meets the growing energy needs of our nation.
He will be supported by other seasoned media specialists covering the conventional print and electronic media as well as the New media.
US President, Joe Biden Appoint Nigerians Osagie Imasogie & Chinenye Ogwumike As Advisers.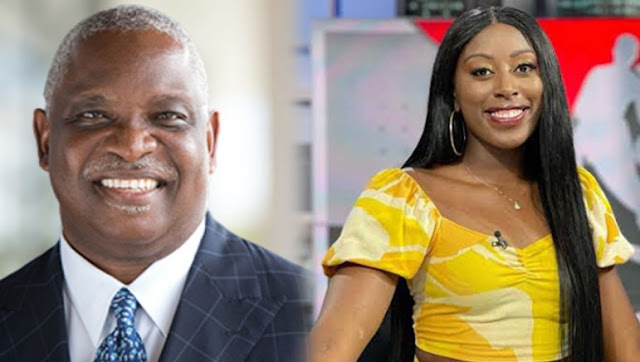 The United States President, Joe Biden, has appointed two professionals who are of Nigerian descent as special advisers.
Both Osagie Imasogie and Chineye Ogwumike were part of the 12 members of the President's Advisory Council on African Diaspora Engagement in the United States.
The appointment was contained in a statement released by the State House on Wednesday.
The members include Silvester Scott Beaman who will chair the council, Mimi E. Alemayehou, Rosalind Brewer, Viola Davis, Helene D. Gayle, Patrick Hubert Gaspard, C.D. Glin, Osagie Imasogie, Almaz Negash, Chinenye Joy Ogwumike, Ham K. Serunjogi, and Kevin Young.
The members of the council will serve for the 2023-2025 term.
According to the statement, the establishment of the council was aimed at enhancing dialogue between United States officials and the African Diaspora.
"The Council's members include individuals who have distinguished themselves in government, sports, creative industries, business, academia, social work, and faith-based activities.
"They will provide invaluable guidance to reinforce cultural, social, political, and economic ties between the U.S. and Africa, and promote trade, investment, and educational exchanges between the United States and Africa," the statement read in part.
Below are the profiles of both Imasogie and Ogwumike
Osagie Imasogie
Osagie Imasogie is Chairman of the Investment Bank and SEC/FINRA registered Broker-Dealer, Quoin Capital and Quoin Advisors. In addition, Osagie is a co-founder of PIPV Capital, a private equity firm that is focused on the life sciences vertical and has invested over $1 billion into that industry. Prior to co-founding PIPV Capital, he established GlaxoSmithKline Ventures and was its founding Vice President. Osagie has held senior commercial and R&D positions within pharmaceutical companies such as GSK, SmithKline Beecham, and DuPont Merck.
He has also been a Price Waterhouse Corporate Finance Partner as well as a practicing attorney with leading U.S. law firm, Schnader, Harrison, Segal & Lewis. Osagie is a serial entrepreneur and investor who serves on the board of a number of financial institutions such as FS-KKR Capital Corp and Haverford Trust, institutions that cumulatively manage over $28 billion. He is an adviser to Brown Advisory, a firm that manages in excess of $140 billion. Osagie is the Vice-Chair of the Executive Committee of the Philadelphia Museum of Art and a member of the Executive Committee and Chair of the Nominating & Governance Committee of the Philadelphia Orchestra and Kimmel Center.
In addition, Osagie is a Trustee of the University of Pennsylvania, a member of the Executive Committee of the University, and is also the Chairman of the Board of the University of Pennsylvania Carey Law School, where he is an Adjunct Professor of Intellectual Property. Osagie holds LLM degrees from the London School of Economics and the University of Pennsylvania Carey Law School, and is a member of the New York State Bar in addition to being admitted to practice in other jurisdictions.
Chinenye Ogwumike
Chinenye "Chiney" Ogwumike is a 2-Time WNBA All-Star for the Los Angeles Sparks and a full-time, multi-platform ESPN host and NBA analyst. Chiney stars on ESPN daily on ESPN's NBA Today and NBA Countdown, and also stars on the court as a forward for the Sparks. Chiney is a proud first generation Nigerian-American, born in Cypress, Texas. The 1st overall pick in the 2014 WNBA Draft, she graduated from Stanford University with an International Relations degree under the mentorship of Dr. Condoleezza Rice.
Chiney led Stanford to three Final Fours while distinguishing herself in academics, earning multiple honors for her academic success, including being named the 2014 Capital One Academic All-American of the Year and the Pac-12 Women's Basketball Scholar-Athlete of the Year. Chiney Ogwumike was the 2014 WNBA Rookie of the Year and is a 2-Time WNBA All-Star (2014, 2018). She served as the vice president of the WNBA Players Association (WNBPA) from 2018 to 2022, instrumentally helping negotiate the groundbreaking 2020 collective bargaining agreement.
In August 2020, Chiney became the first Black woman to host a national, daily sports-talk radio show. The 2021 Forbes 30 Under 30 honoree also holds the title of Executive Producer, producing an ESPN Films documentary "144" on the 2020 WNBA season. In 2018, Chiney became a full-time multi-platform ESPN NBA Analyst, becoming one of the youngest national sports studio analysts and one of the only full-time professional athletes to currently hold a regular national sports media position. She has made numerous trips to Nigeria, Rwanda, Kenya, and South Africa with NBA Africa and other nonprofits to help launch youth empowerment and education initiatives, using basketball as a tool for development.