New CBN Deputy Governor, Bayo Adelabu Erects Massive Event Centre, Guest Houses In Ibadan Within 4months …stifles protests over building in residential area.
New Deputy Governor at the nation's apex bank, Central Bank of Nigeria – Mr Bayo Adelabu just perfected yet another new move.
He just perfected the erection of what is widely labelled 'a massive event centre and guest houses' in Ibadan, Oyo state.
The grand child of southwest politician whose character has assumed folklore status amongst many things over usage of rarity expression, peculiar mess ( transformed Penkelemess with local usage) built the hospitality in an area identified as Akinola Maja street, Jericho, Ibadan, Oyo state.
The construction was reportedly perfected within a period of four months.
Sources claim a chunk of the material used for the building and interior outfiting were imported.
Insiders disclosed the banker is not keen on being associated with the projects.
His identity was unveiled during protests by residents over citing a buildings for commercial purposes in exclusively residential area.
The area the events centre and guests houses are located are described as Government Reserve Area.
Informants claim the banker had quelled the protests using contacts within the government to smoother attempts at trouble- and contractors on site lobby some
of the 'agitators' to plead for peace.
Handlers of the better promise managers of the place- when it opens – would definitely afford any form of inconvenience to people of the area with their operations.
Mr Adelabu is in charge of  Financial System Stability, FSS, Directorate at the CBN.
Before his appointment, the banker with over 22yrs experience was an Executive Director and Chief Financial Officer, CFO at the First Bank of Nigeria Plc.
…Society Now.
2023 Ogwashi-Uku Carnival Holds 25th Dec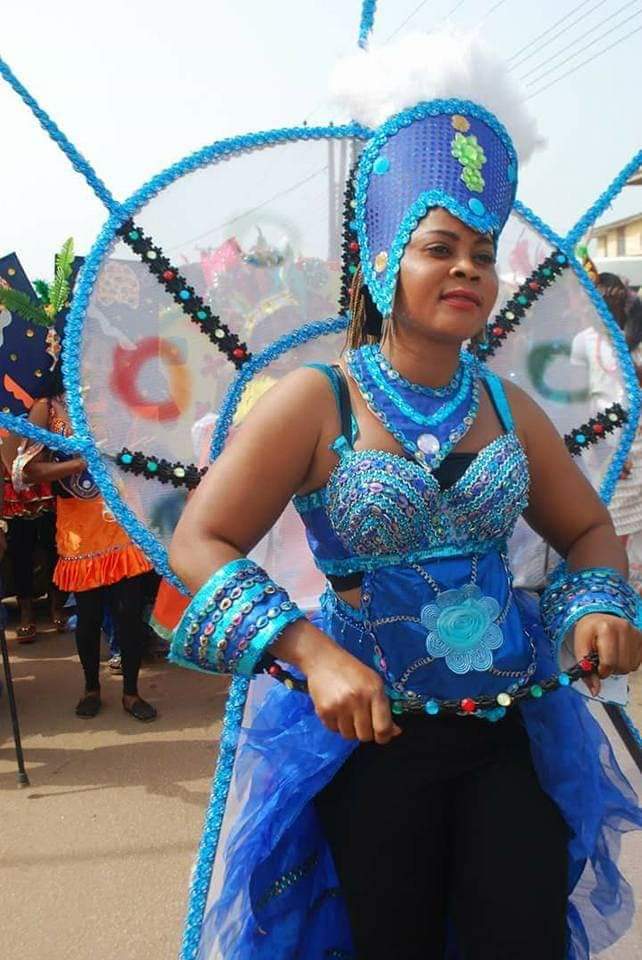 The Ogwashi-Uku Carnival, the biggest carnival in Delta state is set to hold its 13th anniversary carnival on the 25th December 2023.
The Founder/Chief Host of the Carnival, Anthonia Oguah disclosed this in a press statement on Thursday.
Ogwashi-Uku Carnival is a celebration of the rich cultural heritage of the Ogwashi-Uku people in Delta State, a period to merry, bond and reunite with loved ones from Nigeria and the diaspora.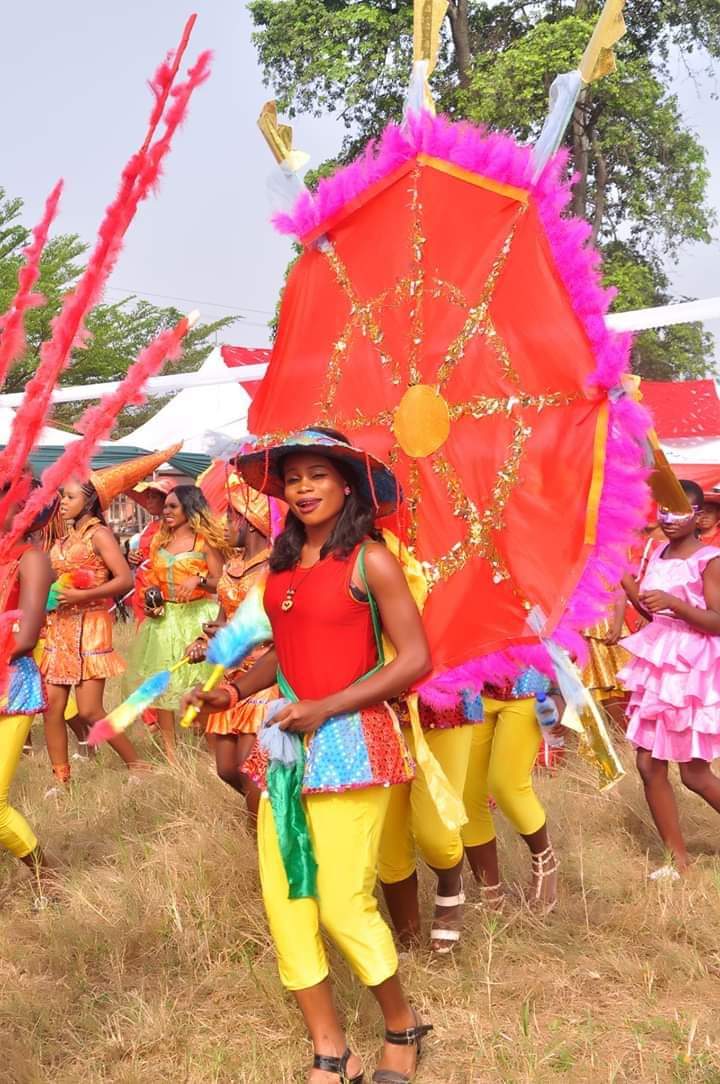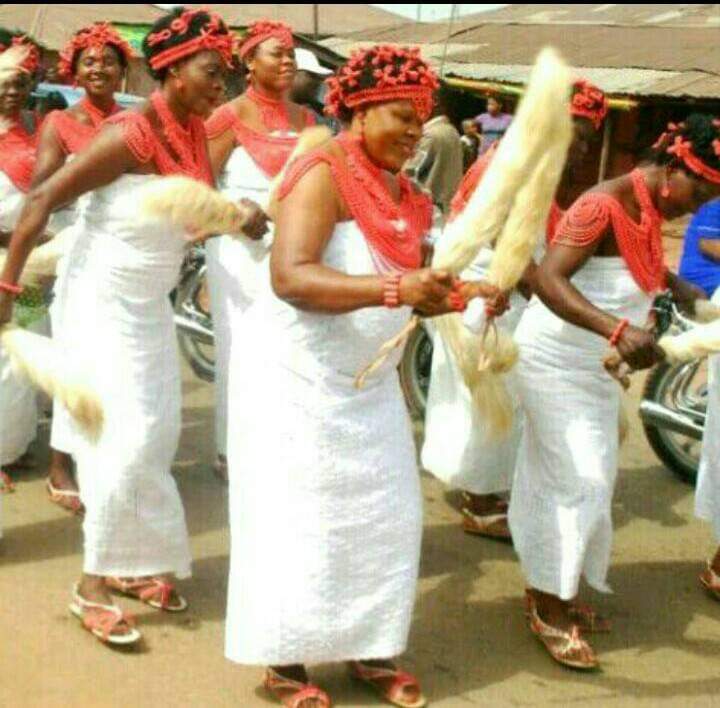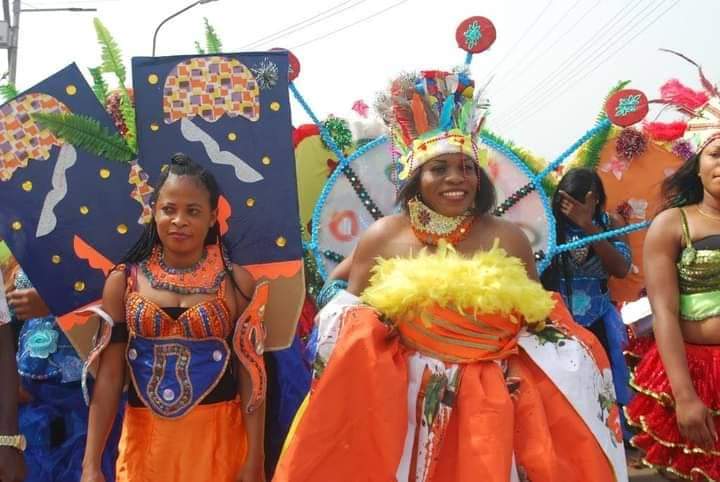 This season, the Carnival will feature road walk, Fashion Parade
Cultural Dance Troupes
Local Delicacies and lots more.
It is sponsored by Ogwashi-Uku Association USA Incorporated.
Oguah promised that this years carnival is going to be a special one with lots of varieties and great Ogwashi-Uku sons and daughters all over the world from far and near.
She said this year's event will surpass other previous carnivals because she and her team have really worked hard to put the carnival together, studying the past Ogwashi-Uku Carnivals they have held and have planned excellently well to put this year's event together.
"It's going to be something big and different,very interesting, exciting and entertaining with lots and lots of fun,fully packed," the statement said.
ONDEA Unveiled as Headline Sponsor For 2023 Lead Awards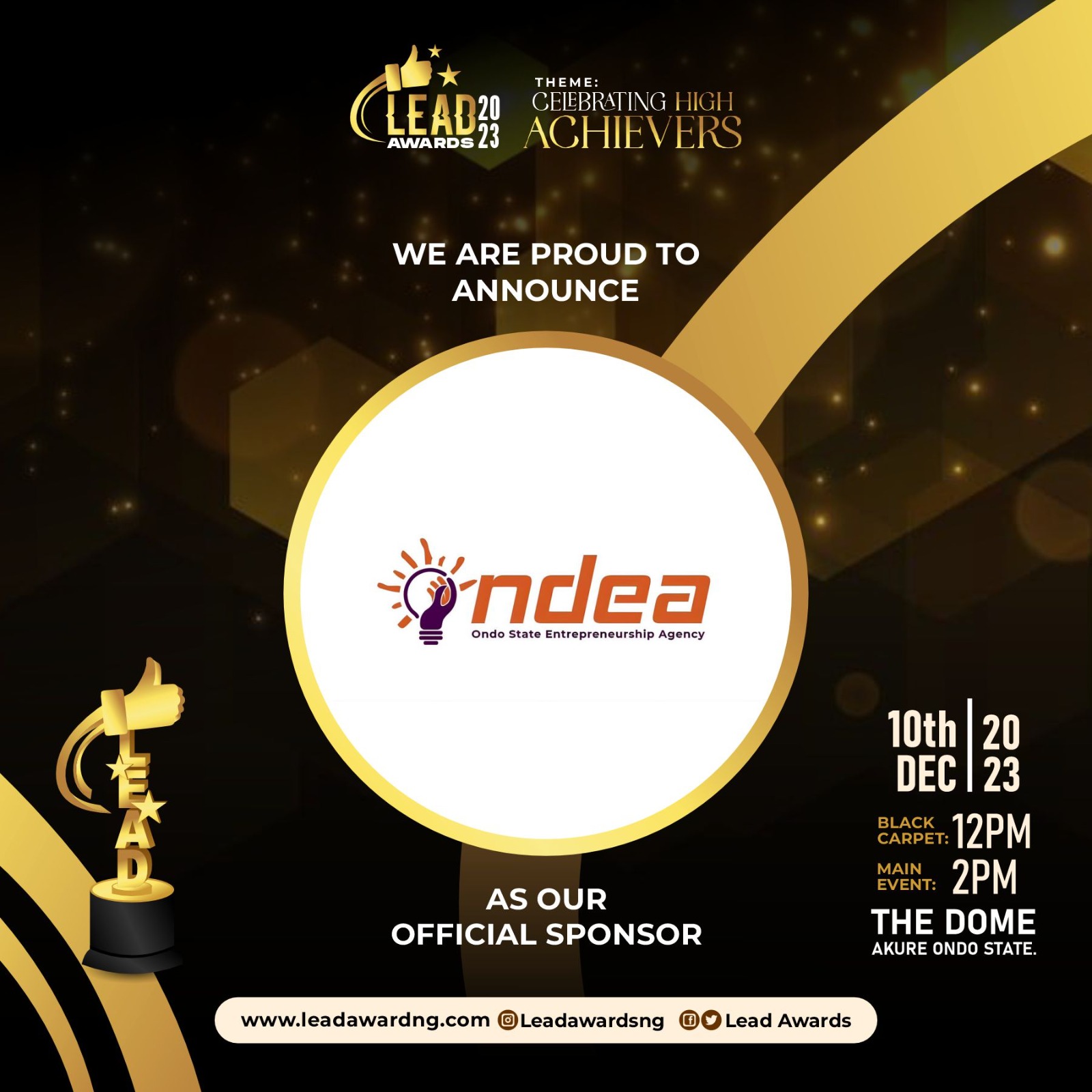 Project Lead Africa is thrilled to announce Ondo State Entrepreneurship Agency (ONDEA) as the official sponsor for the 2023 Leadership Excellence and Dignity Awards. According to the organizers, the 2023 Lead Awards ceremony promises to be bigger and better, with the support of leading organizations driving innovation and growth within and outside Ondo State.
In a press statement made available to journalists in Lagos, the Principal Consultant and Executive Director, Project Lead Africa, Mr. Abiola Alaba Peters said "We are glad of this collaboration, having Ondo State Entrepreneurship Agency (ONDEA) as our headline sponsor for this year, is such a honor, the aim is to inspire more these generations to keep doing more for our dear Sunshine state".
Also referred to as "Ondo State Most Prestigious" Leadership Excellence and Dignity Awards is an annual award ceremony that celebrates individuals and organizations that are proudly Ondo State indigenes.
Themed, 'Celebrating High Achievers", "the 2023 Lead Awards aims to unearth the giants of the Sunshine state that are yet to be celebrated" says the Project Director, Adebukola Oba, who also confirmed that the event will showcase a new wave of super creative and talented individuals, including organizations that are eager to take Ondo State to the next level.
On his part, the Special Adviser to the Ondo State Governor on Entrepreneurship Development, Dr. Summy Smart Francis (hc) stated that the ONDEA's decision to sponsor the 2023 Lead Awards was borne out of the desire to inform, educate and encourage creative's and other professionals, particularly young people in Ondo State.
Mr. Smart who is also the founder and President Africa's Young Entrepreneurs (A.Y.E) while thinking His Excellency, the Executive Governor of Ondo State, for providing the platform for young people to thrive in the state, express his enthusiasm to speak and interact with fellow compatriots at this year Lead Awards.
While Lead Awards aim to drive collaboration, foster partnerships, and provide a platform for quality leaders to share insights that can shape future generations, Ondo State Entrepreneurship Agency (ONDEA) which is an initiative of Akeredolu led administration, aimed at providing professional guidance to local entrepreneurs, empowers SMEs and MSMEs in Ondo State.
Associate sponsors for the 2023 Lead Awards include Dejavu Hotels, AutoProbe, Shaunze Royal and Aristo Games & Bristrol among others.
EFCC ARRAIGNS COUPLE FOR ALLEGED N2.7BN FRAUD IN LAGOS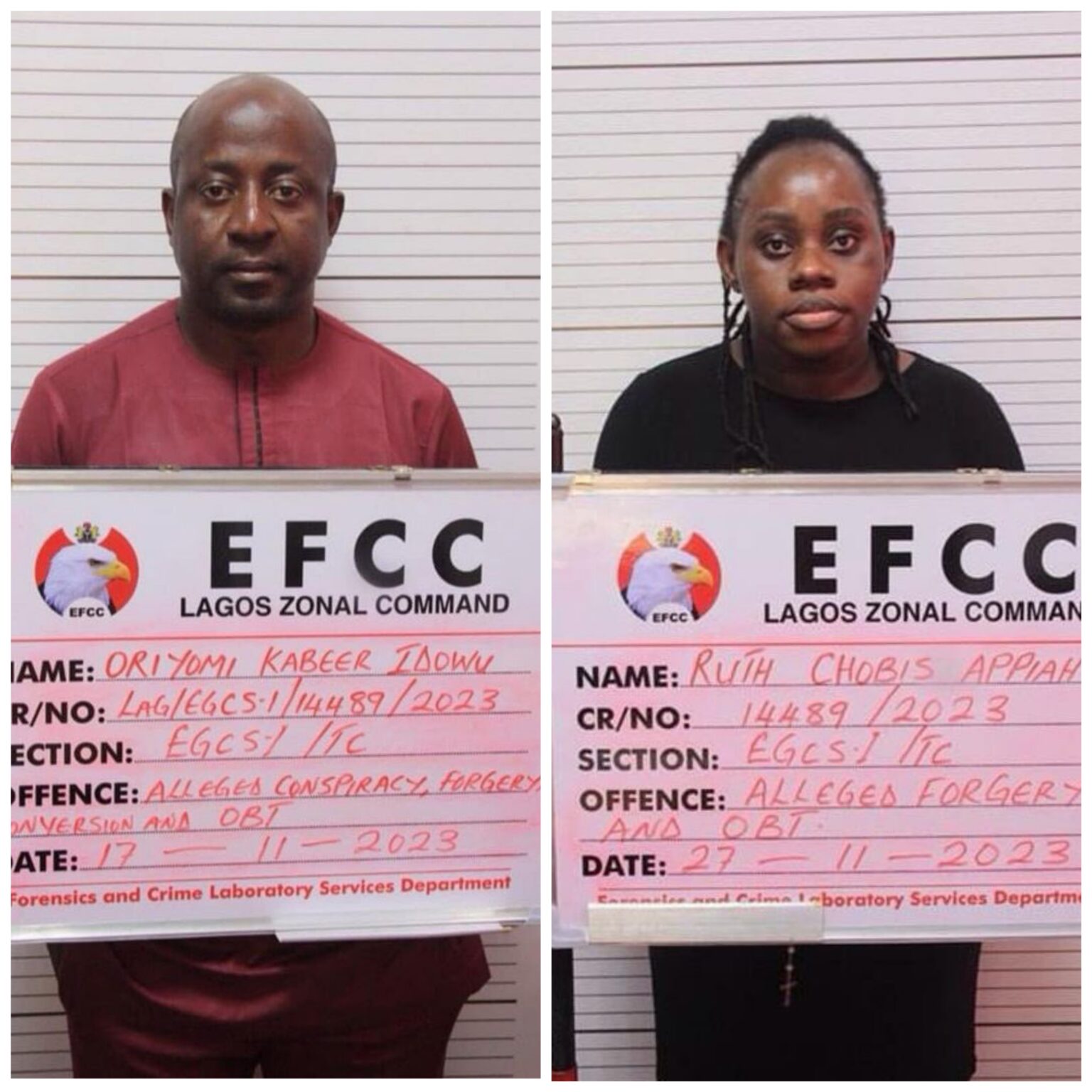 The Economic and Financial Crimes Commission, EFCC, on Tuesday 28 November arraigned a couple, Oriyomi Idowu and Ruth Idowu, before Justice Mojisola Dada of the Special Offences Court sitting in Ikeja, Lagos on 20-count charges bordering on obtaining money by false pretence, money laundering, stealing, retention of stolen property, and forgery to the tune of N2,757,188,000.00 only.
The couple were arraigned alongside Food Commodity Processing Enterprise, Bonway Food Processing Company Limited, Samee Idowu Company Limited and Farmex Integrated Companies Limited, which all belong to Ruth Idowu.
One of the counts reads: "Ruth Sameeha Idowu, aka Loiry Ventures, Oriyomi Kabeer Idowu, aka Yocli Ventures, Food Commodity Processing Enterprise, Bonway Food Processing Company Ltd, Samee Idowu Company Limited, Farmex Integrated Companies Limited, sometime in 2023 in Lagos, within the jurisdiction of this Honourable court, converted the sum of N10,000,000 to purchase a GLK Benz, purchase sum derived from converting the sum of N500,000,000 belonging to Creditpro Business Support Services with the aim of disguising the illegal origin of the funds."
Another count reads: "Ruth Sameeha Idowu, aka Loiry Ventures, Oriyomi Kabeer Idowu, aka Yocli Ventures, Food Commodity Processing Enterprise, Bonway Food Processing Company Ltd., Samee Idowu Company Limited, Farmex Integrated Companies Limited, sometime in 2023 in Lagos, within the jurisdiction of this Honourable court, dishonestly retained the sum of N936,619,876 in your UBA bank account, property of Creditpro Business Support services knowing same to be funds fraudulently obtained from Creditpro Business Support Services."
The defendants pleaded "not guilty" to the charges when they were read to  them.
In view of their pleas, prosecution counsel, Bilikisu Buhari, prayed the court for a trial date and the remand of the defendants  at a Correctional Facility.
Counsel to the first defendant, G. Onwubuya, informed the court of the bail application of his client, which had yet to be served on the prosecution.
He prayed the court to remand the defendants in the EFCC custody and also sought a short adjournment for the hearing and determination of the bail application.
In her objection, Buhari informed the court that the holding facility of the EFCC was already overstretched.
She also told the court that the appropriate place, following arraignment, was a Correctional Centre.
The Judge held that there was no bail application before the court for the second defendant, whose counsel, J.J. Ogunyemi, had yet to file.
Consequently, Justice Dada adjourned the matter till December 15, 2023 and ordered that the defendants be remanded at the Correctional Centre "pending hearing and determination of their bail applications".