ALL YOU NEED TO KNOW ABOUT THE NEW OONI OF IFE, PRINCE ADEYEYE ENITAN OGUNWUSI……+ Never Seen Pix!
Forty-one years ago in the ancient city of Ile-Ife, a prince was born into the Giesi Ruling House, Ojaja Royal Compound of Agbedegbede in Ile-Ife. He was named Adeyeye Enitan.
Many years before the birth of the young prince, it was predicted that a child of prominence that would impact the lives of mankind would be born into the family at exactly 1pm. Indeed, Adeyeye came into this world at exactly 1pm on a Thursday, the 17th of October, 1974. With the news of the arrival of a new born prince, he was specifically named Adeyeye by his grandfather Pa. Joseph Olagbaju Adewole Ogunwusi Jnr. The name Adeyeye in English translates to 'A Crown Befitting for a King'; Pa Ogunwusi on setting his eyes on the new born prince began to call him Adeyeye Ooni from that very day till he passed away. The young prince's late mother also named him Enitan which in English translates to 'A child of great story'.
Prince Adeyeye Enitan Ogunwusi is the 5th direct descendant of the Giesi Ruling Family (Ooni Ojaja Orarigba – Ayikiti ninu Aran reigned form 1878-1880, he was the 44th Ooni of Ile-Ife to rule. He begat Adegosan Adewole Ogunwusi, who was an extremely powerful prince in Ile-Ife and a war veteran that never lost any battle for Ile-Ife and the Yoruba race. He begat Pa Joseph Olagbaju Adewole Ogunwusi (Jnr.), a very bold prince who took after his father. He begat Prince John Oluropo Ogunwusi, a radio and television anchor and star presenter that spanned the entire mid-1980s to early 21st century in the South-Western part of Nigeria. He begat Prince Adeyeye Enitan.
Prince Adeyeye Enitan Ogunwusi was quietly delivered into the humble family of Prince Ropo and late Margaret Wuraola Ogunwusi (Ile Opa family compound, Ile-Ife). Like the proverb, "A golden fish has no hiding place", young prince Ogunwusi's excellence and outstanding acumen would soon start to announce it for the world to see.
Prince Adeyeye is best described as an astute entrepreneur driven by turning impossibilities to 'possibilities'. The Young Prince's power of imagination has set him aside, hence, revolutionizing his approach to creativity and innovation. He is a distinct achiever with the conscience of youthful excellence.
The ambitious young Prince with exceptional business ideas delved into Engineering, Procurement and Construction (EPC) locally and abroad for over 12 years. He is also actively involved in the development of over 2,500 housing units with various consortia of developers within the last 8 years.
In Nigeria, he set up and fostered strong trade relationships through the Association for International Business (AIB) with presence in over 200 member countries across the globe. One of the laudable achievements of this body includes the trade facilitation between the United Arab Emirates (Jebel Ali Free Trade Zone Development) and the Federal Government of Nigeria through the Nigeria Investment Promotion Commission (NIPC).
Furthermore, Prince Adeyeye Enitan Ogunwusi led the Government delegation to Canada in 2002 that promoted strategic alliances through a partnership with the Ondo State Government on solid mineral (Bitumen, Dimension Stones, Granite, etc.) potentials of the state, which gave rise to the formation of the 'Amalgamated Mining and Exploration Company Limited' – wholly owned by the Ondo State Government. In addition, he facilitated the development of Sparkwest Steel Galvanizing Plant (the only steel Galvanizing Plant in Nigeria), National Iron Ore Mining Company Limited and Jakura Mines resuscitation projects, which has eventually become the major limestone feedstock to Obajana Cement Plant in Kogi State, Nigeria.
Prince Adeyeye Enitan Ogunwusi was involved in the trading and marketing of commodities as the main facilitator for Dangote Group's break into the 'up-country supply chain consortium' between 1996 and 1999. To mention a few, he also traded for Dohagro Allied, Global Apex, Olam, Clemco, Stallion Group and Milan Group at about the same period. This was where he gained his expertise in marketing which till date is one of his core strengths. He also facilitated the biggest Lead and Aluminum recycling plant set up in Nigeria by the National Steel Company of India in Ota, Ogun State.

In 2002 Prince Adeyeye Enitan Ogunwusi was able to revitalize the processing of rice and setting them into different groups and sub categories. In addition he was able to donate rice and tilling equipments to the Oyo and Ogun State chapters of the "Rice Farmers Association of Nigeria". The Young Prince was a major force in propagating the Ofada rice production; which was made possible under the chairmanship of Alhaji Abubakar Wodi of the "Rice Farmers Association of Nigeria".
The industrious Prince began his strides in the Real Estate sector with various dredging and land reclamation projects in Lagos State. Prince Adeyeye is the initiator of Essential Homes, a real estate product launched in January 2014, formed to deliver affordable upscale homes to middle and low income earners. The 1st phase of the product (the Southpointe Estate, Lafiaji Road-Lekki, Lagos State) started in February 2014 and has been successfully delivered within a year with approximately 60% occupancy recorded. This attests to the huge market demand and acceptability of the Essential Homes brand. He also led the team that developed the prestigious Northpointe Estate Phases I, II, III and Midland Court on Chevron Drive, Lekki, Lagos.
In addition, Prince Adeyeye has successfully undertaken numerous multi-billion Naira projects across Lagos and its environs; Jacob Mews Estate Yaba, Lakeview Park I and II Estate Lekki, the ongoing Golden Leaf Estate, Lekki and Grand Lake Estate Ajah, Lagos. The Lord's Estate which is in partnership with Oba Adedapo Tejuosho, the piling of Lagos Home (a residential project powered by Lagos State Government), Ilubirin, Lagos and the upcoming Ife Grand Resort and Leisure.
Prince Adeyeye has a clear track record of community development starting with his home town. Four years ago, during the occasion of his Mum's funeral, the community was without any form of electricity. The Prince embarked on a 'Power Project' to install transformers and light poles that generated electricity which till date is serving the good people of that community.
This 'Power project' was also extended to the other parts of the town. The Lafiaji community, off Orchid Hotel road, Lekki – Epe expressway, Lagos also benefitted from his community development projects with the opening up and reconstruction of 6.5km road, with a 1.1km green extension without Government intervention. He also made possible the electrification of this whole stretch powered by his company, Gran Imperio Group.
Within a year, to actualize his dream of the development of one of the best resorts in Nigeria, he led a team that opened up a remote jungle called Inagbe Island in Amuwo-Odofin LGA, Lagos. His vision and creativity transformed Inagbe Island into a whole new community offering world class relaxation and recreational facilities. The multi-billion Naira Inagbe Grand Resorts and Leisure, Lagos, Nigeria is the first of its kind in the whole of West Africa bounded by the Lagos Lagoon and the Atlantic Ocean. With this feat, he is set to increase the country's GDP through tourism and reduce unemployment by providing direct and indirect employment. At the launch of  this magnificent project in December 2013, The Managing Director of First Bank plc., Mr.Bisi Onasanya, told The National Newspaper(published on December 13,2013) that tourism remain a veritable means of  entrepreneurship and a source of revenue for Nigeria. Hence, it should be given necessary support. At the unveiling of the signage of the resort, Mr Bisi Onasanya said" It is a shame to some of us that we have waited this long for a younger person to come and wake us up and show us what we are able to do."
Prince Adeyeye is very passionate about people and their pursuit of happiness. Alongside his vibrant personality, he is very down to earth and enjoys being in the midst of his workers. He celebrates and dances with them, dines with them, cracks jokes and of course gets on the work grind with them.
Early this year, Prince Adeyeye disclosed his plans to take Ile-Ife to greater heights by rebranding the ancient town and replicating the Grand Resort in Ile-Ife, having already acquired a good land mass for the project. On the 7th of March 2015, Prince Adeyeye was a recipient of the prestigious NIDSA (National Ife Descendant Students' Association) GOLD AWARD for 2015 on the occasion of the Ife Day celebration.
He is a grassroot fellow to the core, whose humility is second to none and a lover of youths. As a philanthropist, Prince Adeyeye has sponsored numerous less privileged children and youths in his hometown of Ile-Ife and likewise in Lagos where he lives. Many youths till date are beneficiaries of Prince Adeyeye's scholarship platform.
Prince Adeyeye is currently an employer of over 300 indigenous youths at the Inagbe Cocowood Factory-Essential Homes Furniture brand, which is the first of its kind in Nigeria using 100% indigenous raw materials for production. He has over 450 direct employees across his various companies and over 3000 indirect employees.
Prince Adeyeye Enitan Ogunwusi is a Director on the Board of Imperial Homes Mortgage Bank Limited, (formerly GTHomes) which is a leading National Mortgage Bank and former subsidiary of one of the biggest banks in Africa; GTBank plc.
He is also a Director at Fina Trust Microfinance Bank Limited; one of Nigeria's foremost Microfinance Banks focusing on SMEs and micro credit facilities.
He is the founder and Managing Director of Gran Imperio Group, which is the holding company of his Real Estate and Construction, Manufacturing, Facilities Management, Leisure and Tourism companies in Nigeria.
EDUCATIONAL BACKGROUND & FAMILY LIFE
Prince Adeyeye Enitan Ogunwusi attended Sobuola Memorial Nursery and primary school, Ibadan and completed his primary school education at Ibadan District Council (IDC), Akobo, Ibadan. He then attended the prestigious Loyola College, Ibadan in 1985, led by Reverend G.B Daramola, the principal of the college. He later proceeded to Ile Ife at Saint Peter's Secondary School, Omi Okun, Ile Ife led by Late Johnson Adebisi.
He holds a Higher National Diploma in Accountancy from the Polytechnic Ibadan, where he started cutting his teeth in outstanding entrepreneurship, even as a student. To mention a few, the royal prince of Ile-Ife (the source) is a member of some dignified professional bodies namely; Institute of Chartered Accountants of Nigeria (ICAN), an Associate Accounting Technician and a certified member of the Institute of Directors (IOD) Nigeria. He is also an active member of the Global Real Estate Institute (GRI) having participated at various levels.
He is married to Adedokun Adebisi Ogunwusi and blessed with a daughter, Adeola Aanuoluwapo Ogunwusi.
To be a Prince in Yoruba land in itself is outstanding. However, to be a prince of the source, Ile-Ife, the Cradle of Civilizations is to be truly blue-blooded. The young Prince is very passionate about what he believes in; people and possibilities and thus has achieved giant stride from his very youthful age.
Prince Adeyeye Enitan Ogunwusi over the years has fostered numerous remarkable partnerships with dignified Royal Fathers of Lagos(Yoruba Land) in some of his Real Estate developments; HRM Oba Saheed Elegushi, Kusenla III, Elegushi of Ikate Land, Lagos(Development of Lake View Park 2, Lafaji, Off Orchid Hotel Road, Lekki-Epe expressway), HRM the Ooni of Ife, Oba Okunade Sijuwade, (development of Northpointe Estate, Chevron Drive, Lekki, Lagos), HRM Oba Oyekan, Onilado of Ilado-lnagbe Island, Lagos(Development of Inagbe Grand Resorts and leisure, Lagos), HRM Oba Adedapo Tejuoso, The Oranmiyan Osile Oke Ona of Egba Land, Abeokuta (development of the Lord's Estate, Buckswood College Abeokuta), HRM Oba Oloruntoyin Saliu, The Oloworo of Oworonsoki, Lagos (partners in the proposed Oworonsoki Redevelopment Scheme, Lagos), HRM Oba Akinloye, Ojomu of Ajiran Land, Lekki – a host to several developments which Prince Adeyeye has embarked on. HRM Olofa, Oba Mufutau Muhammed Gbadamosi (partnership during the rice and sugar merchandising for Dangote Group and others).
Prince Adeyeye Enitan Ogunwusi is indeed a highly dignified man, fearless and daring, a self-made man who not only has passion for his home town but for his country as a whole. He has forged respectable alliances with some of the most esteemed Royal fathers, leaders and kings of our time. It is without doubt that the young prince of Ile –Ife through his vision to impact the lives of everyone around him and his fervent passion for humanity has broken grounds as an investor in people and a preservationist of the cultural heritage of Ile-Ife. He is loved and highly admired by the people of Ile-Ife and importantly, he remains in tune with his roots and tradition.
JUST IN: Tinubu Meets Ibori, Wike, Makinde In Abuja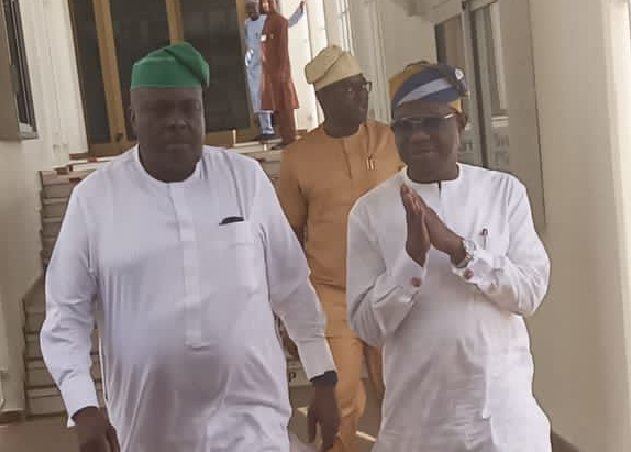 President Bola Tinubu is currently holding a closed door meeting with James Ibori, former Governor of Delta state; Nyesom Wike, the immediate past Governor of Rivers state; and Seyi Makinde, the Oyo State Governor.
The meeting is taking place at the President's office in Aso Villa.
Reports say the three politicians arrived at the Aso Rock Villa at about 4:20om on Friday, 2 June, 2023.
Details shortly…
Court Orders Union Bank To Pay Former Manager N20.2m Over Wrongful Termination…….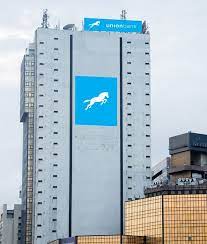 Justice Maureen Esowe of the Lagos division of the National Industrial Court has ordered the Union Bank to immediately pay the total sum of N20, 261, 810 million to one of its retired staff, Asenime Claire Ojuzo.
The judgment sum according to Justice Esowe, is the shortfall of gratuity Union Bank ought to pay Mrs. Asenime, upon her retirement.
Justice Esowe made the order while delivering judgment in a suit marked NICN/LA/534/2017, filed by a retired officer and the bank.
The claimant, a former senior manager at Union Bank, through her lawyer, Chief Paul Omoijiade, had asked the court to "declare that the purported approval by the bank of the claimant's withdrawal from service which the Claimant did not apply for was wrong.
"A declaration that the purported determination of the Claimant's contract of service by Union Bank is wrongful, same having been done without due process as laid down in the bank's handbook and the bank's custom and practice.
"A declaration that the purported removal of the claimant from his employment as Senior Manager (SM) without due process amounts to redundancy for which the claimant is entitled to redundancy benefit.
"A declaration that Union Bank is in arrears of N18, 114, 600 million, in the payment of the Claimant's gratuity.
"A declaration that the deduction of the sum of N16,106,219.66 million, as outstanding loans, status car, unearned medical, outstanding status generator, and car from the claimant's gratuity is unlawful.
"An order of the honourable court directing Union Bank to pay to Ojuzo the sum of N16,106,219.66 million, deducted from the claimant's gratuity.
"An order of the honourable court directing Union Bank to pay to Ojuzo the sum of N18,114, 600 being a shortfall in the gratuity paid to her.
"An order of the honourable court that the bank pays the sum of N12 million, to the Claimant as compensation for the defendant's wrongful and unlawful action withdrawing the claimant's services without due process.
"An order of the honourable court for the payment of interest at the rate of 20% on the deductions and withheld gratuity under paragraphs (f) and (g) above.
"An order of the honourable court that the bank pay to the claimant the sum of N1 million, being the cost of litigation.
During the trial of the suit, the claimant told the court that she was a staff of the bank until her employment was wrongfully withdrawn on November 22, 2013, and her terminal benefits were never paid in full.
She also told the court that Union Bank also deducted the sum of N16, 106, 219.66 million, which the bank referred to as outstanding loans, unearned housing, status car, and unearned leave from her benefit, adding that, said she never applied for withdrawal service, therefore, the withdrawal of her services is tantamount to redundancy.
Defending the suit, Union Bank through its witness, Francis Idiaghe, who was led by Feliz O. Ogungbemi, told the court that there is no provision in the Trust Deed of variation that the claimant or any employee of Union Bank can remain in service till the age of 60. Rather, than underemployment, either party can determine the contract by giving a month's notice.
The witness told the court that the Defendant, exercising her right under the contract, determined the contract by a letter of withdrawal of service dated November 22, 2016, issued to the claimant. Adding that the sum of N16,106,219.66 million, deducted from the claimant's terminal benefits covers the loans (N13,683,188.86 million) taken by the claimant during the pendency of her employment and the outstanding and unpaid money (N2,247,210 million) covering the cost of her status car and a generating set.
Union Bank in its final written address, asked the court to determine "Whether the claimant is entitled to a declaration that the withdrawal of the Claimant's employment is unlawful.
"Whether the Claimant having been paid her terminal benefit and having accepted same, can be heard to complain that his contract was not properly determined.
"Whether the termination of the Claimant of employment by the Defendant amounts to redundancy.
"Whether the Claimant is entitled to the sum of N18,114,600.00 (Eighteen Million One Hundred and Fourteen Thousand Six Hundred Naira) as outstanding gratuity from the Defendant.
"Whether the deduction of the sum from the Claimant's terminal benefit in the liquidation of Claimant's outstanding staff loans, status, generator loan, and unearned medical is unlawful.
"Whether by the evidence placed before this Honourable Court, the Claimant is entitled to damages in the sum of N12 million.
"Whether the Claimant is entitled to interest at the rate of 20% on the alleged outstanding gratuity and the amount allegedly deducted from her gratuity.
"Whether the Claimant is entitled to the sum of N1 million, as cost of litigation."
Justice Esowe, in her judgment on the suit after the evaluation of parties' submissions, and citing plethora of legal authorities, held that: "having gone through the claimant's claim, evidence led in support, the defendant's defense, evidence led in support, with the final written submissions of Counsel on both sides, this Court, while adopting all the issues formulated by Counsel, has distilled a sole issue for determination, to wit: Whether the Claimant has proved his case to be entitled to the reliefs sought." culled: Business Hallmark.
Dr. Ope Banwo Speaks On Transitioning  Naija Lives Matter Organization To Non-Partisan Mode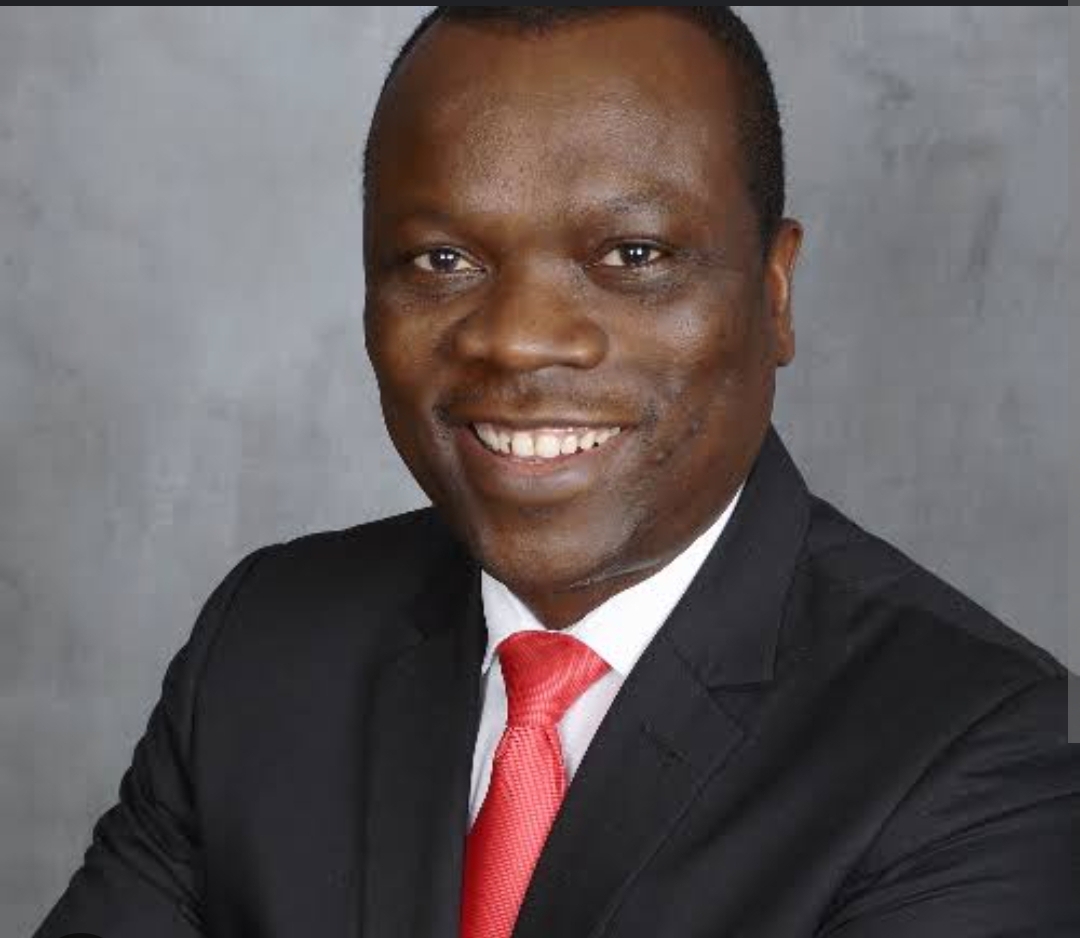 ***Says Organization Will Now Focus On Projects To Improve Nigerian Lives
Dr. Ope Banwo, the founder of Naija Lives Matter (NLM), a non-governmental organization committed to better lives for Nigerians has explained the organization's decision to refocus its priorities.
In a statement released on Tuesday, Dr. Banwo stated that the organization's mission and goals extend beyound the 2023 elections, electioneering campaigns, and politics.
According to him, the process of the organization had been clearly communicated from its very beginning to avoid any accusations of opportunism or policy inconsistencies, which are unfortunately common in our country when disagreements arise.
He said; "Since 2011, the NLM organization has consistently de-emphasized its partisan support for any specific candidate after the elections and campaigns are over, enabling it to concentrate on its global mandate of making Naija lives matter to all Nigerians, irrespective of their political affiliations.
"When Naija Lives Matter endorsed Peter Obi as our chosen candidate in August 2022, we made it clear that our partisan involvement would solely extend until the conclusion of the elections. Subsequently, we would focus on other aspects of our mission and goals, for which our organization was founded in 2011.
"In the past, we supported Jonathan through the GEJ project, rallied behind Buhari through the Buhari4Naija project in 2015, and even had a Moghalu4Naija project before eventually endorsing Peter Obi for the 2023 elections.
"Our commitment is not irreversibly tied to any particular politician; it lies in what we believe is in the best interest of Nigeria and its people," Dr. Banwo said.
With the transition, NLM now moves beyond the recent election cycle, with a current focus on organizing projects aimed at making the lives of all Nigerians better.
"Henceforth, we shall therefore leave the legal and political affairs to lawyers and politicians, and respect the decisions of the courts, whatever they may be.
"In alignment with our mandate and the previously declared engagement period for the 2023 elections, we hereby inform our members that Naija Lives Matter will now shift its focus towards other aspects of our charter such as mass non-partisan mobilization on national issues, youth empowerment training, workshops, community assistance services for the less privileged in Nigeria, and other activities.
"In light of this new direction, we will convene meetings with our state directors and cell leaders to announce additional NLM initiatives that extend beyond politics in the coming days. These initiatives will focus on non-partisan national mobilization, youth empowerment through training and workshops, and community-building responsibilities.
"All our threads on WhatsApp and other social media platforms will once again be dedicated to NLM as we officially conclude the Peter Obi Nation Project for the 2023 elections," Dr. Banwo noted.
Thanking members of the Peter Obi Nation Project of the NLM organization for their tremendous efforts during the 2023 elections, Dr. Banwo said that together they fought valiantly in a highly contested electoral process, adding that together they gave as much as they got in the very bitter partisan electioneering campaign for the organization's endorsed candidate, Peter Obi.
"We did not compromise and many of us even paid the price of alienating some of our long-term friends in the heat of partisan battle.
"To this end, I am immensely proud of every individual involved in this monumental battle, and it has been an honor serving as the Chief Vawolence Officer for Naija Lives Matter side of things during this 2923 election cycle. We also offer No apologies for our passionate campaign for what we passionately believed in. It was what it was.
Acknowledging the fact that many individuals who joined NLM's special Peter Obi Nation Project were primarily interested in supporting the Labour Party (LP) presidential candidate, and may not share NLM"s broader mandate and NGO charter, Dr. Banwo said that the organization would understand if those solely focused on partisan politics choose to disassociate themselves from the NLM organization across it numerous groups and threads, adding that the organizational continuity transcends any single election cycle.
"To be clear, this pivot by NLM does not mean we no longer support Peter Obi. We continue to stand behind his 2023 mandate which we believed in, wholeheartedly. Nevertheless, our organization was not established solely for this election cycle. We have followed the same refocusing approach after the elections in 2011 and 2015. Although the intensity of this cycle was undeniable, our policy remains intact.
"We hope that our fellow compatriots engaged in the highly intense campaign for 2023 will understand and respect our decision to shift away from combative partisan politics at this juncture. Instead, we aim to engage the Tinubu government in a non-partisan yet critical manner, reminding them of their promises and holding them accountable. Should the courts later remove him from office, we will also celebrate. But for now, we have a country to assist in governance."