ALL YOU NEED TO KNOW ABOUT THE 2016 CARD EXPO AFRICA
CBN CardExpo Africa 2016 seeks to connect buyers and suppliers of Retail payments' and eCommerce technology and services through our platform which is Nigeria's largest vendor marketplace for card and mobile payment in Africa.
The CardExpo Africa 2016 is in top gear to deliver beyond expectations. We have signed on board major eCommerce companies and are poised to expose them to a collection of complementary service providers in Logistics, Payments switches and wholesales for broader stock options.
Ecommerce is driving massive economic growth across Africa. Currently, retail payment claimed a larger volume in mobile and web payment in 2014.
Investors interested in Africa can look forward to unique openings and possibilities in this segment.
An array of expert analysts, thought leaders and decision makers are lined up to discuss, interact and postulate the future of eCommerce in Africa with Nigeria as the springboard. They include:
The prospective Keynote Speakers Mr Godwin Emefiele, Governor CBN (Special Guest of Honor), Mr. Suleiman Barau Deputy Governor Operations CBN (Special Guest of Honor), Mr. Chidi Umeano Director Shared Services CBN (Guest Speaker), Mr.Gunther Mull CEO Dermalog Germany (Guest Speaker), Mr. Eyo Bassey Francis MD/CEO Payporte.com (Guest Speaker), Mr. Herbert Wigwe MD/CEO Access Bank (Guest Speaker), Mr. Ifie Sekibo MD Heritage Bank (Guest Speaker), Mr. Timothy Oguntayo Manging Director Skye Bank (Keynote Speaker), Mr. Peter Amangbo Managing Director Zenith Bank (Keynote Speaker).
The Conference Speakers Mrs. Omokehinde Ojomuyide Vice President & Area Business Head MasterCard Worldwide, Mr. Marek Zmyslowski MD HotelOga, Kushal Dutta's Managing Director Jovago.com, Mr. Ade Ashaye Country Manager Visa West Africa, Mr. Sefik Bagdadioglu Managing Director Kaymu Nigeria, Juliet Ehimuan, Country Manager, Google Nigeria, Mr.Barry Coetzee, CEO iVeri Payment Technology, South Africa, Mr. Obinna Ekezie MD Wakanow.com, Mr. Valentine Obi Chief Executive Office eTranzact International Plc, Mr. Shola Adekoya, MD Konga Nigeria, Akua Nyame-Mensah Managing Director Larmudi.com
The conference will commence from June 14th to June 16th at Eko Hotel, Victoria Island Lagos.The culmination of the conference on June 16th is an Awards and Dinner Ceremony which would play host to top executives' of the Retail Payment and ecommerce industries.
It will take place on Thursday 16th June, 2016 at Eko-Hotel & Suite, Victoria Island Lagos. The CBN CardExpo Africa Dinner and Awards will be hosted by Multi-Award winning international Broadcaster, Wofai Samuel.
This spectacular evening presents an opportunity to celebrate industry egg-heads among the cheers and admirations of peers.
Alongside the industry awards and recognition,
members of the audience will win up to One Million naira in shopping vouchers courtesy of Konga.com.
Visit www.cardandatmmobilexpo.com for more information.
Oando Clean Energy, Cross River State, Sign MoU on Renewable Energy Infrastructure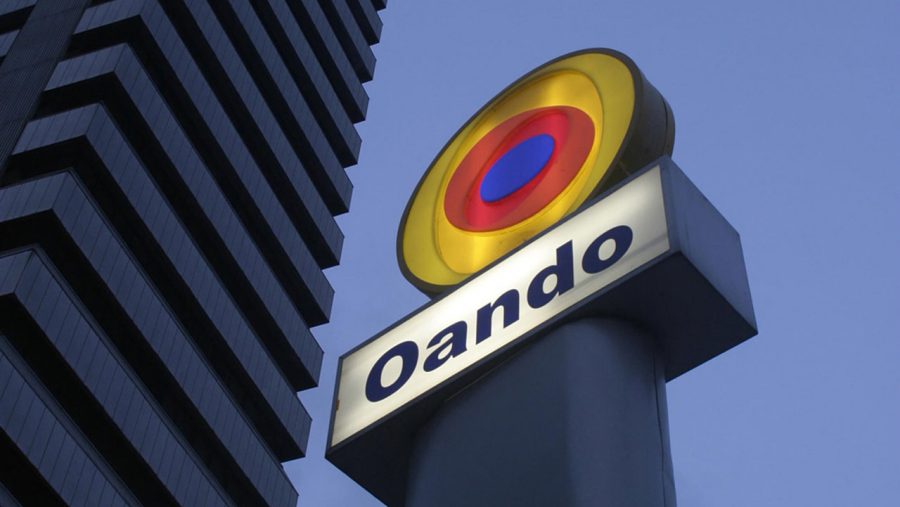 Oando Clean Energy (OCEL),  the renewable energy business subsidiary of Oando Energy Resources and the Cross River State Government have  signed a memorandum of understanding (MoU) for the rollout of electric vehicles for mass transportation within the state at the ongoing 28th edition Conference of the Parties (COP28) in Dubai, United Arab Emirates (UAE).
The move in setting up an electric vehicle (EV) assembly plant, is expected to create jobs for local indigenes as well as build a 100MW wind plant for power generation.
Representing the Governor of Cross River State, Bassey Otu at the MoU signing was the state's Commissioner for Special Duties, Oden Ewa, saying the landmark agreement marked a significant step forward in the state's journey toward a cleaner and more sustainable future. He said: "The MoU paves the way for the transitioning of our mass transit system to cleaner and less expensive fuels while also allowing for the use of our natural resource, wind, to provide electrification for our people.
"I commend Oando Clean Energy for their innovative solutions that address the impact of climate change in Nigeria and her citizens."
According to Oando , it said,  as  a company, it has committed to ensuring that this journey to a cleaner and more sustainable energy future is as seamless and as easy as possible.
"This is by putting our confidence in, not only the technology but the partnership and ensuring that the Cross River State government and her people reap the benefits of generating power from sustainable sources". The statement read.
Oando's Clean Energy's scope spans the entire 35 states of the federation and the federal capital, promising to create a cleaner, more viable energy ecosystem for Nigeria and the  people of Cross River.
In attendance at the side event were amongst others, Minister of Niger Delta Affairs, Abubakar Momoh;  Minister of the Environment, Abbas Balarabe;  Minister of State for Environment, Dr. Kunle Salako; Commissioner for Special Duties, Cross River State, Mr. Oden Ewa, among others.
House Of Representatives Issues Warrant Of Arrest On Central Bank Governor, Cardoso, Accountant-General, 17 Others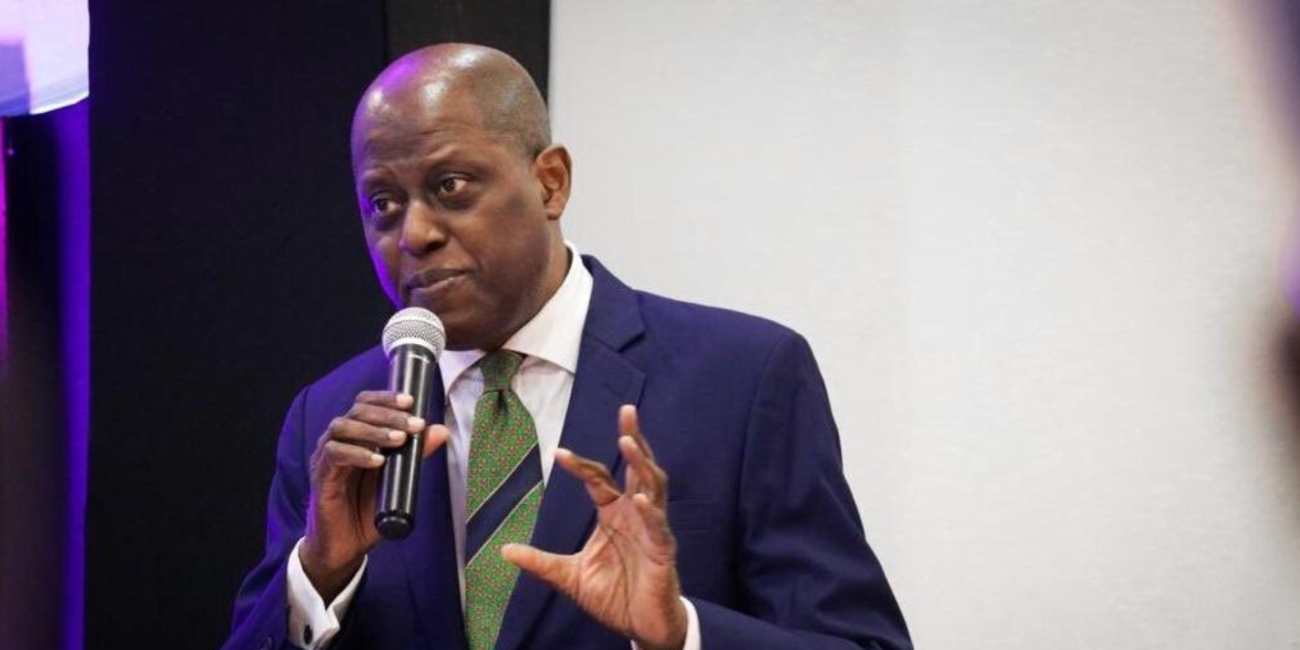 The House of Representatives' Committee on Public Petitions has asked for a warrant of arrest to be issued on the Governor of the Central Bank of Nigeria (CBN), Olayemi Cardoso, the Accountant-General of the Federation (AGF), Oluwatoyin Madein, and 17 others over refusal to appear before it to answer questions on their operations.
It was gathered that the issuance of the arrest warrant was sequel to the adoption of a motion moved by Fred Agbedi, representing Ekeremo/Sagbama Federal Constituency of Bayelsa State on the platform of the Peoples Democratic Party (PDP) at the committee's hearing on Tuesday.
Agbedi, while moving the motion, said that the arrest warrant had become imperative following the attitude of the invitees, adding that the parliament worked with time and the CEOs had been invited four times but failed to respond to the invitations.
Agbedi said that the CBN Governor, the AGF and the rest of the invitees should be brought to appear before the committee by the Inspector General of Police through a warrant of arrest after due diligence by the House Speaker, Rep Tajudeen Abbas.
The Chairman of the Committee, Micheal Irom (APC-Cross River), in his ruling said that the Inspector-General of Police should ensure the invitees were brought before the committee on December 14.
It was gathered that the petitioner, Fidelis Uzowanem, had earlier said that the petition was anchored on the Nigeria Extractive Industries Transparency Initiative (NEITI) 2021 report.
Irom said, "We took up the challenge to examine the report and discovered that what NEITI put together as a report is only consolidation of fraud that has been going on in the oil and gas industry.
"It dates back to 2016 because we have been following and we put up a petition to this committee to examine what has happened.
"The 2024 budget of 27.5 trillion that has been proposed can be confidently funded from the recoverable amount that we identified in the NEITI report.
"It is basically a concealment of illegal transactions that took place in NNPCL; they have been in a sink with some oil companies where some companies that did not produce crude were paid cash core, an amount paid for crude oil production."
FCTA uncovers illegal oil refining warehouse in Abuja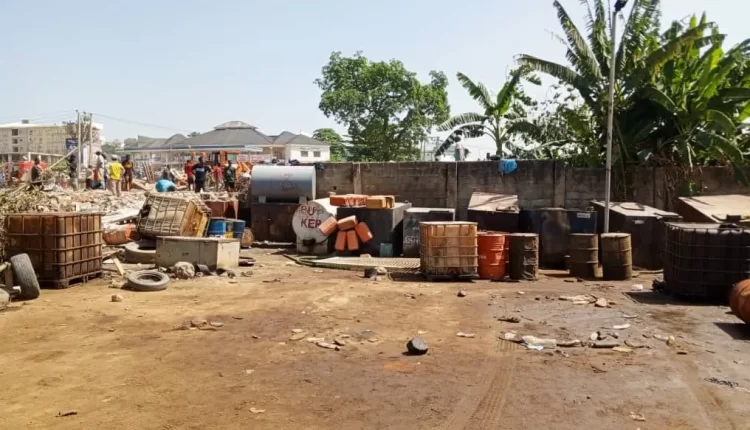 In continuation of the city cleaning exercise, Authorities of the Federal Capital Territory Administration (FCTA) with operatives of security personnel have uncovered an illegal oil refining warehouse in Mabushi, opposite Mobile filling station on Ahmadu Bello way in Abuja.
The Director, Department of Development Control, FCTA, Mukhtar Galadima after the operation on Thursday, said the illegal refining site was discovered during the continuation of the city cleaning exercise.
According to him, about three to four plot of lands designated for commercial purposes have been converted to an area where oil and diesel are being adulterated and circulated to other parts of the city.
Galadima explained that the city sanitation task force will look into the provision of the law and make necessary recommendations to the FCT Administration for further actions on the plots used for the activity.
He said there was no arrest but the items used in carrying out the illegal refining have been impounded.
Galadima said, "During the continuation of our city sanitation exercise in Mabushi opposite Mobile filling station on Ahmadu way, we discovered an illegal refining site where oil and diesel are being adulterated, we have done the needful by moving the items to Nigerian Security and Civil Defence Corps.
"From what we have seen so far, about three or four pilot of lands designated for commercial purposes have been converted to unapproved activities, which we believe the owners are fully aware, there will be consequences.
"We are going to look at the provision of the law and make necessary recommendations to the FCT Administration"
He said the administration will continue to go tough on activities being carried out without government approval,  especially revocation of the titles.
Collaborating, Head, operations FCT Directorate of Road Traffic Service (DRTS), Deborah Osho said the city management team during the exercise also discovered that most of the areas in the Nation's capital have been converted to illegal car mart and motor parks.
She disclosed that fifteen vehicles have so far been impounded since the operation commenced about two days.