N3bn Fraud: EFCC Arraigns Ex-NSITF Boss, Ngozi Olejeme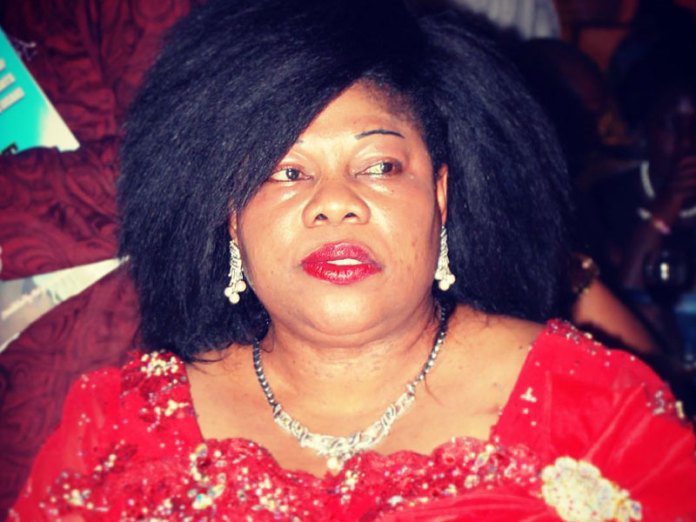 The federal government on Thursday arraigned a former Chairman of the Board of the Nigeria Social Insurance Trust Fund (NSITF), Ngozi Olejeme, on a nine-count charge of abuse of office and fraud to the tune of N3 billion.
She was arraigned before Justice Maryam Aliyu of the Federal Capital Territory (FCT) High Court in Jabi, Abuja.
She however pleaded not guilty to all the charges.
The Economic and Financial Crimes Commission (EFCC) had earlier declared Olejeme as a wanted person in relation to the said offences.
In the nine-count charge, the anti-graft agency specifically accused Olejeme of abusing her office and position as then boss of NSITF. She was also accused of receiving bribe and awarding contracts without due process, among others.
However, following her not-guilty plea, the counsel to the EFCC, Steve Odiase, requested a date for the commencement of trial as well as the remand of the defendant pending trial.
Responding, Olejeme's lawyer, Paul Erokoro (SAN), informed the court about his client's bail application, which he urged should be granted either on self recognisance or on liberal terms.
Erokoro said the defendant returned to the country in 2017 on her own volition on hearing that she was declared wanted for questioning by the EFCC.
He said she reported to the EFCC, questioned and was granted bail, adding that she has been reporting to the EFCC since then.
Erokoro assured the judge that since the defendant has remained faithful to the bail granted her by the EFCC, she will be available for trial.
He added that the bail application was based on medical grounds, which include that she has been diabetic and hypertensiive for 30 years; she, in recent time, had four surgeries in the United States and South Africa.
Erokoro told the court that the defendant suffered heart failure four months ago and also contracted COVID-19, but is currently recovering from it.
He said the defendant is scheduled for one follow-up surgery next month in South Africa, and that his client would apply for permission to travel for that purpose.
However, Odiase while not opposing the bail application, argued that she be ordered to produce a surety pending the conclusion of the trial.
In a short ruling, Justice Aliyu adjourned till Friday for ruling on the bail application and ordered that the defendant be kept in the custody of the EFCC.
In one of the counts, Olejeme was alleged to have "dishonestly received the sum of N22,200,000.00" from a contractor with NSITF into her personal account No. 32327505058110 at GT Bank.
Olejeme was also accused of receiving $48,485,127.00, which was dollars equivalent of some funds received from contractors as "kickback".
Enugu Ex-Comm.Dr. Victor Nnam To Spend Christmas In Prison Custody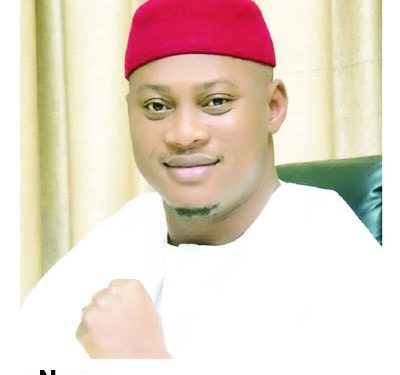 The embattled Enugu ex-commissioner for Lands and Urban Development, Dr. Victor Nnam, who was remanded in Enugu Correctional Centre on December 3, 2021 after his arraignment at Federal High Court, Enugu on criminal charges bordering on forgery will spend Christmas in the custody, following his inability to get someone who will surety him on bail, investigation reveals.
Sources close to him disclosed yesterday that Nnam is finding it extremely difficult to get a surety that will meet up with the stringent bail conditions as people have abandoned him to his fate.
"The most annoying aspect of it is that his immediate family is disappointed and unhappy with his actions and inactions.
"They warned and advised him against his actions, but he refused to listen. He was misled by some disgruntled politicians, who gave him false promises and supports initially. They have abandoned him now.
"He was seen weeping like a baby in the prison on Saturday, asking God to forgive him and touch the hearts of those he revoked their lands illegally to forgive him," a close friend disclosed.
ACA 2021: AWARDS' RECIPIENTS GEAR UP TO TAKE THE CENTRE STAGE FOR THE 2ND EDITION IN DECEMBER 12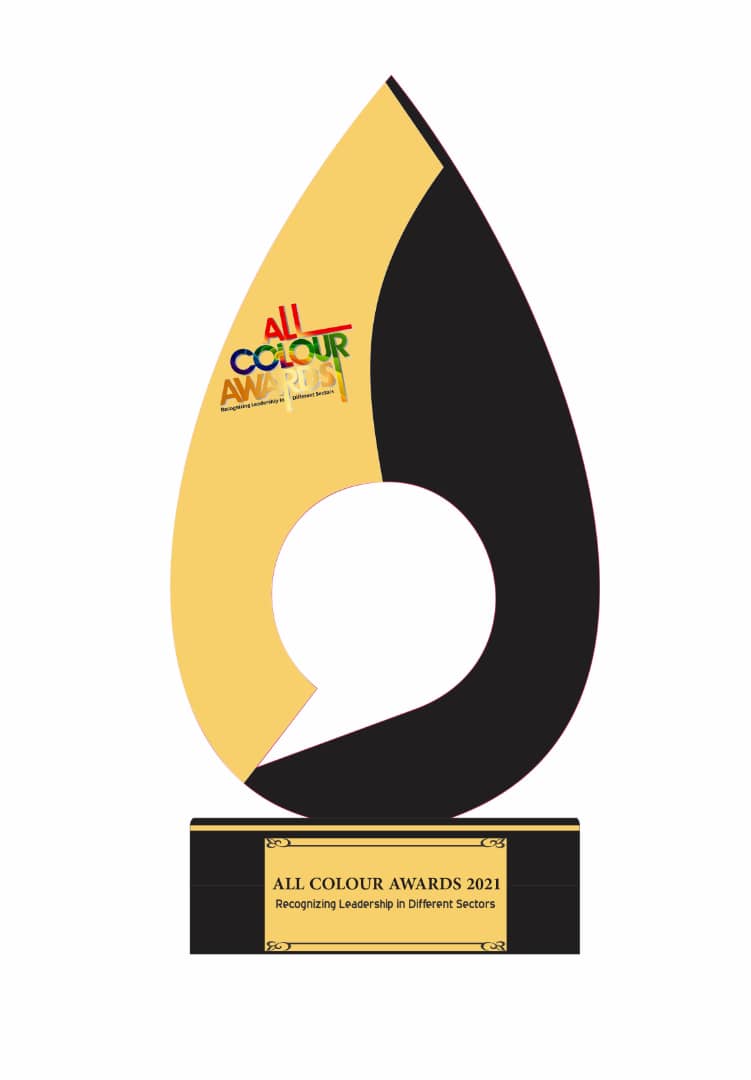 Kanbitoons Company in association with Afrika Konnekt News Network (AKNN) is ready to host the exclusive 2nd Edition of All Colour Awards (ACA 2021) in Lagos, Nigeria.
The annual and colourful event-project with glitz and glamour is created to honour and recognize leadership in different sectors in Nigeria with limitless imagination and bold execution to foster unity and positioned to soar awardees/recipients beyond known boundaries. It is definitely a veritable platform for awardees to leverage and increase their perception profile.
To kick off the event for this year, the organizers have started a countdown to herald the All Colour Awards (ACA) with the objective of the resource team not just to organize an award but a memorable event that will help the recipients/awardees gain strong recognition and consumer empathy.
No doubt, checks revealed that the nominees and eventual recipients/awardees for the special recognition awards would be selected via vigorous credibility tasking process by a clinically designated body of judges in the Selection Panel and Advisory Board respectively for the anticipated unfolding success.
Added Information also revealed that the All Colour Awards (ACA) project is an exclusive event arranged to unite and amplify Nigeria's top businesses, connect creativity, brands, achievers' excellence and reward by honouring and promoting the reputable individuals, organizations and brands that have secured high populace and consumer rating in their respective categories.
According to Mr. Ayo Sogbuyi, the Chief Executive Officer of Afrika Konnekt News Network (AKNN) he disclosed that his company came on board to partner with Kanbitoons Company in the spirit of making merry with the A-list awardees in various industries in Nigeria for brands leverage, trend attraction, business and human networking and above all to promote unity in our colourful industries and many more he divulged of his partnership.
The talk of the town All Colour Awards (ACA 2021) like no other is billed to take place on Sunday December 12, 2021 at Abelinis Hub, located at No. 1, Erinola Salako Street, Behind Excellence Hotel, Ogba Lagos, Nigeria.
The awards' recipients at the exclusive maiden edition of All Colour Awards (ACA 2019) are:
Sifax Group – Best Indigenous Conglomerate Brand of the Year; Creativexone Limited-Brand Management Advertising Agency of the Year; Wall & Ace Legal Practitioners – Most Outstanding Law Firm on Regulatory and Contractual Legal Issues of the Year; Zebra Insurance Brokers Limited –Most Resourceful Insurance Broker of the Year; 12 Baskets Foods Limited –Best Innovative Finger Foods Brands of the Year; Abelinis Limited – Best Innovative Event-Marketing Company of the Year; Brand Vision Media Limited –Best Creative Branding & Printing Company of the Year; Z-Edge Consulting –Most Innovative Consulting Service Provider of the Year; Samson Adewale (Mr. Miracle) – Best Afro Rock Musician In Diaspora of the Year; The Architects Place Limited – Best Architectural Design & Construction Company of the Year; Laffmatazz –Most Outstanding Comedy Brand of the Year; Mr. Pele Adesoji Clement –Most Outstanding Business Personality of the Year; Olatokunbo Foundation –Most Outstanding Humanitarian Foundation of the Year; Adedeji Michael Ademola –Best Use of Educational Technology Initiative of the Year; Eye Candy Innovative Concepts –Best Innovative Ushering & Event Management Brand of the Year.
The creator of the All Colour Awards (ACA) Mr. Kanbi Owolabi is very thankful and appreciates the reputable individuals, brands and organizations that made the maiden edition a huge success and he looks ahead to a bigger and better exclusive 2nd edition.
The must attend exclusive 2nd edition of the All Colour Awards (ACA 2021) is set to take the centre stage as a spectacular event for all tradition, all costumes and all glamour in grand style.
Rotary Club of Ikeja Hosts 2021 Foundation Dinner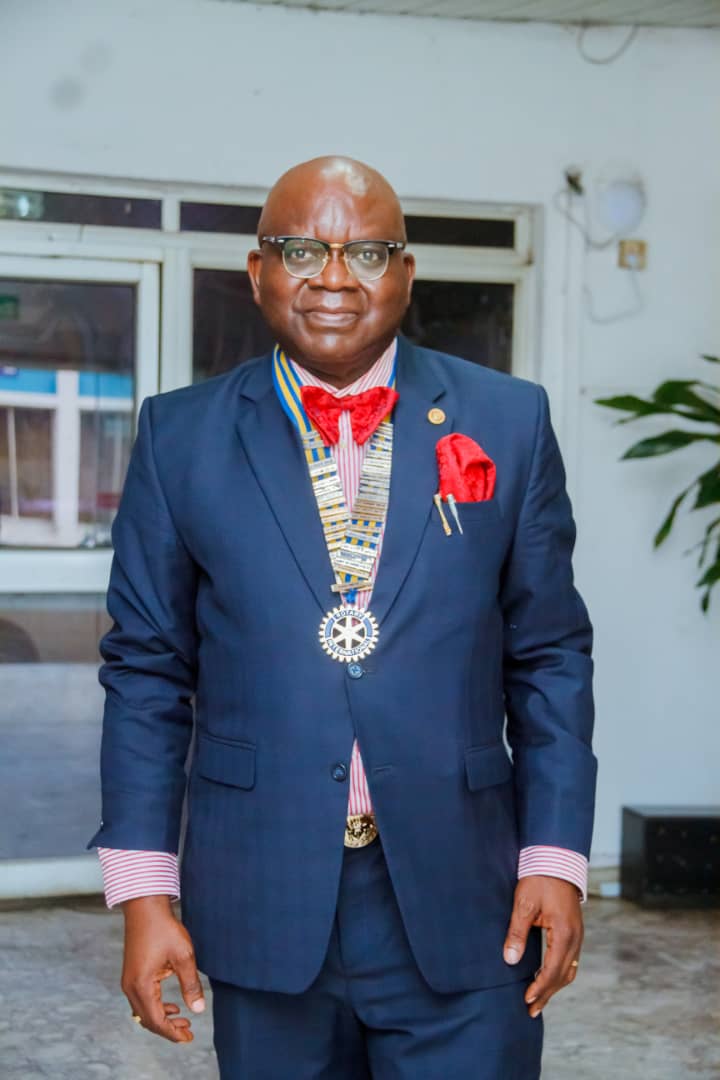 All is set for this year's Rotary Club of Ikeja's Foundation Dinner cum Fundraising, which is scheduled to take place today, Monday, November 29, 2021.
The Foundation Dinner which will take place at Erith Apartment and Suites, Opebi, Ikeja Lagos will have Past District Governor, Dr. Wale Ogunbadejo as the Guests Speaker.
Speaking on the Foundation Dinner, the Foundation Director, Rotarian Lanre Lawal said the Foundation Dinner which is a yearly event is held to raise funds for the Rotary Foundation.
According to Rotarian Lawal, ''The Foundation Dinner will not only be an evening of fine dining, great wine and engaging entertainment but it will also an excellent evening of networking.''
While corroborating the Foundation Director, the President of Rotary Club of Ikeja, Rotarian Gbenga Badejo (FCA) added that the event would also afford the club the opportunity to encourage individuals who have excelled in their fields of endeavour in the society to be Paul Harris Fellows.
Rotarian Badejo said that ''At Rotary Club of Ikeja, we are always setting standard and keeping faith to the ideals and tenets of the Rotary International.
''Like we do every year, we will be hosting the Rotary Foundation Dinner and Launching, and our goal is always to out-do our past.
''This year, we will not only be inducting and decorating new members into our club but also decorating some Paul Harris Fellows.
''The ultimate goal is to raise funds for the Rotary Foundation and we are determined to do so, after all our club since establishment over five decades ago has been at the forefront of providing service to others, promoting integrity and advancing world understanding, goodwill, and peace through our fellowship of business, professional and community leaders.''