My Story: Journalist Assaulted By Femi Fani-Kayode Speaks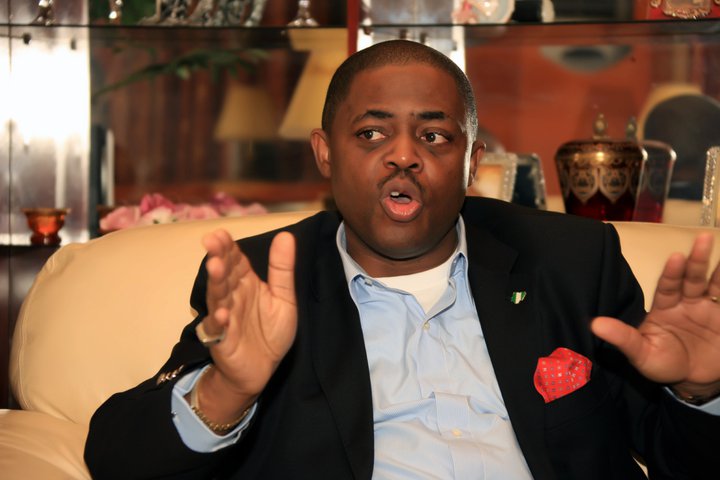 One that has risen to become spokesman to the president of a country and later a minister aside other important public offices should be seen as one that is a diplomat and statesman.
But Chief Femi Fani-Kayode failed in his public carriage last week when he rounded up his visit to Cross River State where he spent about a week, probably on the ticket of the state governor, Prof Ben Ayade.
To climax the visit, he had asked Alhaji Rasheed Olanrewaju of the AIT to invite some media houses so that he can relay report about his extensive guided tour of Ayade's projects mostly in the southern part of the state.
The invitation was kindly extended to Daily Trust newspaper, a frontline national newspaper, I work for since early 2011.
I obliged the invitation not that I was deliberately left out of the guided tour led by Ayade but so that it would afford me opportunity to hear more from the former minister why he said if the national PDP secretariat denied Gov Ben Ayade the honour to control all party structures in the state, he, Ayade and good number of politicians in the party would pull out of the party. Of course, it would be interesting to read and see his body language over his new found romance with Ayade, I thought.
The press briefing was fixed for Thursday 20 August 2020 by 10.30am at Ayade's private hotel situated adjacent to his palatial house in the State Housing Estate Calabar.
The hotel was believed to be moribund before now but having been refurbished, distinguished persons and government guests are routed there instead of to the massive, well furnished Lakeside hotel in Tinapa Business Resort owned by the state government or other presidential lodges in Calabar which are now reportedly vandalised or converted for private use.
The government house press crew including Channels TV, NTA, state owned Cross River Broadcasting Corporation, AIT led by Mr Christian Ita, the chief press secretary, Imani Odey (special adviser to Ayade on electronic media) and Rasheed Olanrewaju, correspondent of AIT (chairman of government house press crew). Other journalists from some national papers present included, Mr Gill Nsa-Abasi of NATION, Aniekan Aniekan of ORACLE Today, David Odey of the PUNCH, Richard Ndoma of the Leadership, George Odok of NAN, Ikechukwu Uche of Vanguard, etc.
FaniKayode came with his own media team and security details, including Police officers, some of them who he shouted at even in front of journalists carried his baggage.
The former minister spent over one hour speaking highly of Gov Ayade, extolling his academic and political qualities and how that his acumen, sagacity, intelligence and versatility have largely been ignored even with massive, gigantic and plethora of projects he has initiated in the state.
FKK said he lives in the northern part of the country. He said he was in Cross River to see his friend, Ayade whom he has been pulled to due to his extraordinary achievements and though with about the poorest federal allocation yet he has been able to perform more than those with much state resources.
He said soon after the COVID19 lockdown was lifted, he visited Zamfara,Anambra and five other states to meet with the governors, to appraise extent of their projects.
He said although a PDP man yet the visit was across party lines. For instance, at Anambra state where he was hosted by Willie Obiano, an APGA governor, he could see that he was constructing the biggest airport in the country. But when he shared the secret with Ayade, Ayade told him he has already acquired nearly a quarter of Obudu LGA where he hails for an international cargo airport, that his own will, on completion, be the biggest in the country. According to FKK, he agreed with them over what he saw in both States, having himself built the Port Harcourt airport when he was aviation minister.
He spoke about how Bakassi was unjustly ceded to Cameroon when he was in Obasanjo's government, and how the Supreme Court also nailed the plight of Cross River by almost simultaneously ruling that the entire 76 oil wells once owned by the state now belong to Akwa Ibom State, thereby making Akwa Ibom the richest in the country. He pleaded that federal government should revisit both thorny issues, and also create a special status for Cross River.
Time for question. Christian Ita moderated. But Olanrewaju interjected and sought permission from the ex-minister that questions be limited to what FKK has said. But FKK himself said, "There is no problems at all. They should ask any manners not questions", that he is equal to the task.
Many asked questions. Gill Nsa of the Nation, for instance, asked whether his national tour had any political undertone such as having presidential ambition. A reporter from the state owned TV asked whether some of the 33 projects he said Ayade has embarked upon such as the 278km superhighway from Bakassi to the border of Benue State as well as the Deep sea port were not, in fact, White Elephant projects. FKK disagreed strongly and said what Ayade needs is Federal Government to take over the projects and that Nigerians would see that the superhighway for instance will boost trade and integrated Nigerians.
Now the question that would break the carmel's back! When I was recognised, I asked, "Sir, please you did not disclose to us who is bankrolling you…..". FFK did not allow me to land with the question when he threw caution to the wind and shouted at me, and said the press briefing was over.
He then rained terrible abuses on me, calling me unprintable names; that I was sponsored to come and ask and insult him.
"How dare you ask me such a very stupid question! I know that you, a hungry-looking, brown envelop journalist, you are sponsored to ask me such insulting question. You can look into my eyes and ask me such demeaning question! I cannot take that!
"I am a very rich lawyer who has been in government; who has been detained many times by governments. I have a very rich background. How can you ask who is bankrolling my tours of the states. It is very insulting, and I cannot take that. You are very stupid. I know your publishers, I will call them in next few minutes. You have to be fired. I cannot answer any more questions from you or from any other reporter. This conference has ended. I have very short temper…..", he said.
It took the intervention and pleas from chief press secretary to Governor Ayade, Mr Christian ita and other journalists before the ex-minister would leave the Daily Trust reporter, saying "You can go ahead and write your rubbish. I have marked you".
When he returned to his suite, he sent one of his security aides to further threaten me. The man accosted me, saying what effrontery do you have to ask such a stupid question, and what was my next action.
Sensing how tensed up the atmosphere was, I said to the man, " I had apologized to the ex-minister. If the usage of the word 'bankroll' was offensive to him, then i withdraw it. What more should I do?". I then sneaked away.
Now the ex-minister is circulating a doctored video claiming I was rude to him. What could be farther from the truth! I have a modest background and well trained as a high priest to respect people of all standing. Please note too that I am a Bishop in the Brotherhood of the Cross and Star, which exalted stand can never allow me to descend to insulting public figures or anyone.
This is also to colleagues that have called to express unhappiness that I did not 'give it back to FKK'.
The aforelisted journalists should be asked if I made any other statement aside the question.
Global Day Of Prayer With Rev Chris Oyakhilome Starts This Friday (See Posters & Dates)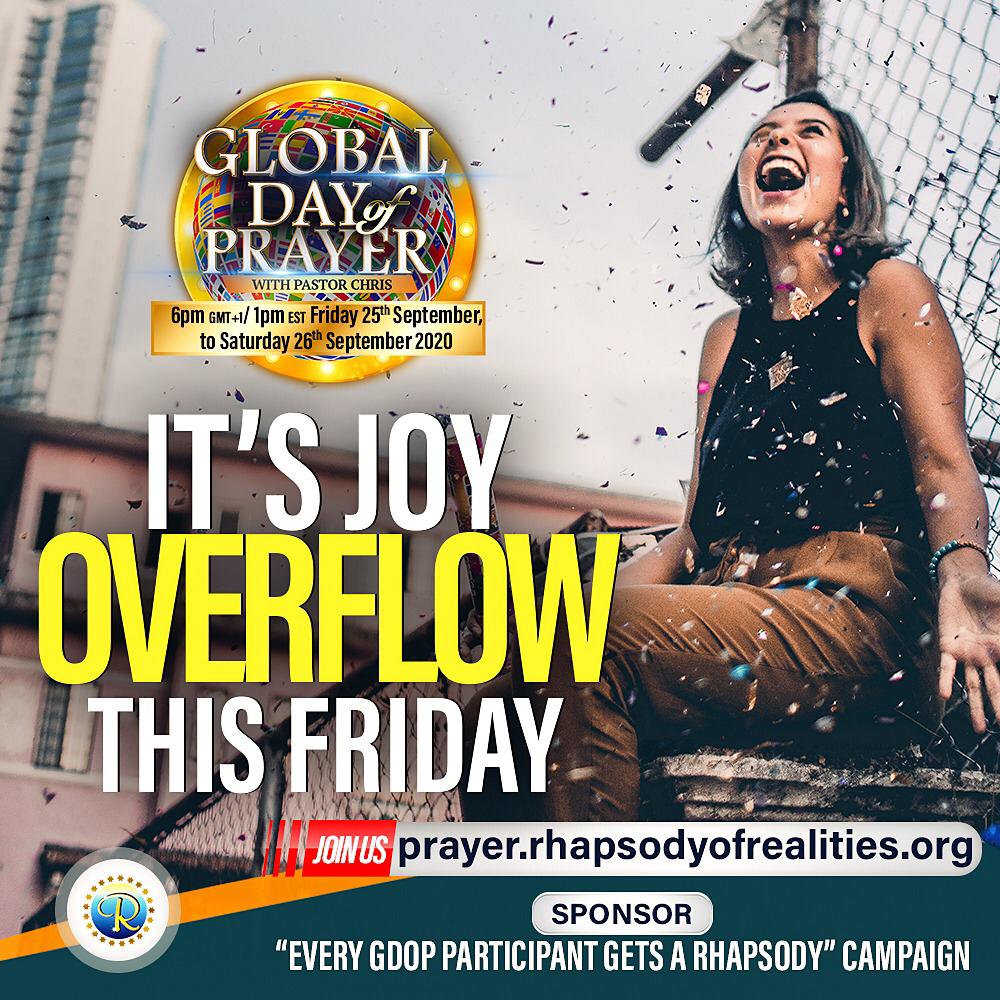 As you get ready for overflowing joy this Friday 25th September 2020, you will receive answers to your prayers. #globaldayofprayer #gdop #pastorchris.
Report by online media platform, TRIXX NG stated that the Believers Loveworld Incorporated also known as Christ Embassy will begin its international day of intercession 2020 Friday 25th by 6pm to Saturday 26th September 2020.
Being a Man sent from God and a unique minister of the gospel of Jesus Christ, Rev Chris Oyakhilome's Spirit-filled and anointed leadership will continue to propel a dynamic, multifaceted and global ministry at this year's programme.
You can join in
https://prayer.rhapsodyofrealities.org/ And on all their social media handles. You will surely share your testimonies with joy overflow.
NIS releases entry procedures as international flights resume Saturday, Sept 5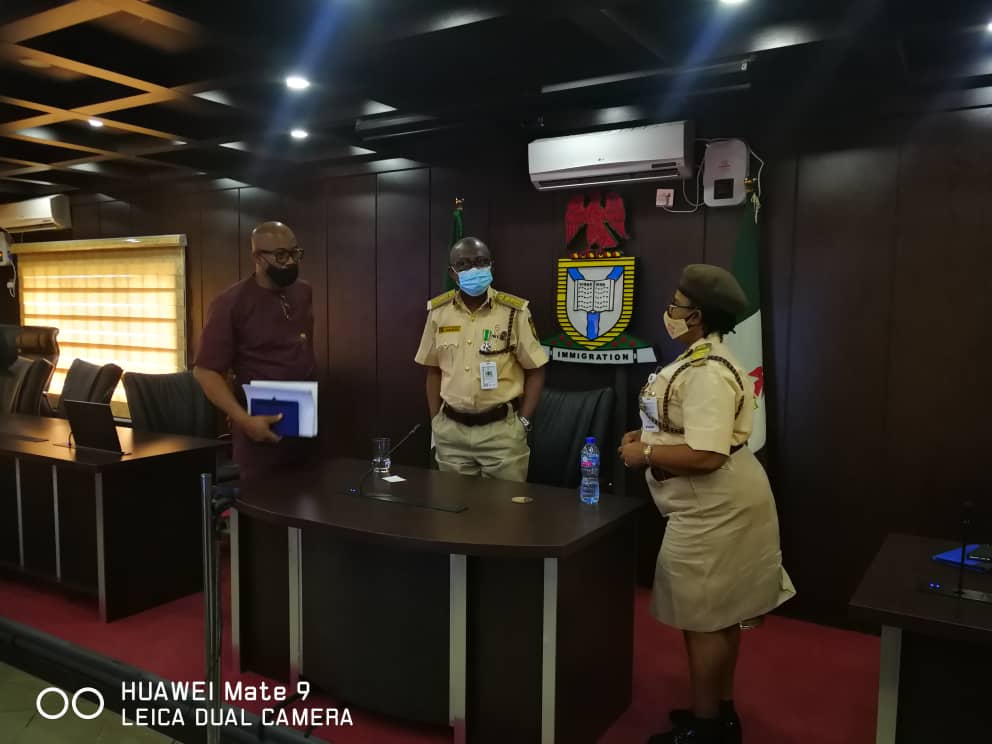 The Comptroller General, Nigeria Immigration Service, Mr. Muhammad Babandede says the NIS has implemented procedures for international flights resumption and visa payment.
Babandede said this during a virtual meeting with stakeholders to address travel concerns and automation of Travel Work Permit on Wednesday in Abuja.
In a statement issued by the NIS Public Relations Officer, Mr. Sunday James, Babandede said the procedures were in line with Federal Government's approval for the commencement of international flight operations from September 5.
Babandede said Murtala Mohammed International Airport, Lagos; and Nnamdi Azikiwe International Airport, Abuja, were earlier approved by the Minister of Interior, Rauf Aregbesola, for the implementation.
This, he said, was vide letter Ref. No. MI/PM/16012/S.366/Vol.ll/ dated 6th April, 2020 on waiver for visa payment due to COVID-19, closure of land borders and suspension of international flights.
According to him, the NIS, in exercising its statutory mandate, wishes to implement as follows.
"All migrants in Nigeria whose permits expired from 23rd March to 5th September, 2020 have extension.
"All migrants with evidence of confirmed return tickets scheduled to travel out of the country were to be issued free extensions to enable them depart on or before 15th September, 2020.
"All migrants whose permit or visitor's pass expired before 23rd March, 2020 will pay overstay penalty for the number of days stayed before the lockdown on 23rd March, 2020.
"All resident migrants whose permits expired outside the country from 23rd March, 2020 shall be allowed entry into Nigeria with the expired permits on or before 25th September, 2020.
"Such returning holders of expired permits and their dependents are to renew the permits within 30 days of arrival to Nigeria to avoid sanctions under relevant Immigration laws.
"All migrants who processed payments for visa-on-arrival and other categories of visas from the Nigerian Missions before 23rd March 2020, are to apply for re-validation.
"This should be done by uploading copy of the previous payments via cis-evisa@immigration.gov.ng not later than 15th September, 2020.
FacebookTwitterWhatsAppShare
Heritage Bank to stimulate economic growth with youth empowerment schemes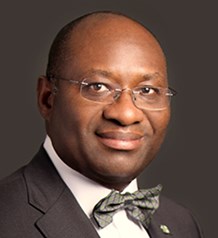 As part of its further response to deal with the global economic challenge occasioned by COVID-19, Heritage Bank Plc has reiterated commitment to deepen its support to young entrepreneurs in Nigeria to grow their businesses either as start-ups or prospective business owners. This, the bank said, is in line with its culture as timeless wealth partners, which would impact positively on the nation's socio-economic development.
The MD/CEO of the bank, Ifie Sekibo stated that Heritage Bank was mindful of the devastating impact of the pandemic to the nation's economic system, hence as an institution at the forefront of investing in human capital development for critical economy recovery, "we will up our game to empower Nigerian youths who are one of the bedrock of any vibrant economy," he added.
He disclosed that one of the channels churned out in partnering the youths to leverage their talents and contribute their quota to the growth of the economy, was the use of financial inclusion strategy which would be adopted to boost entrepreneurship development, as this is critical to Heritage Bank's mission to create, preserve and transfer wealth across generations.
He further explained that Heritage Bank's various entrepreneur schemes in the support for business had always focused on dependable job-creating sectors, such as agricultural value chain (fish farming, poultry, snail farming), cottage industry, mining and solid minerals, creative industry (tourism, arts and crafts), and Information and Communications Technology (ICT).
Sekibo restated that the aim of Heritage Bank being at the forefront of youth empowerment is to emancipate the latent entrepreneurial spirit in the teeming youths to unleash their support to the growth of the economy.
His words: "At Heritage, nothing else is more fulfilling than to groom-to-empower young aspiring start-up entrepreneurs, as we mentor them to grow and become large corporates enlisted on the Nigerian Stock Exchange.
"In recent times, we have worked with private and public sectors- The Next Titans, HB Lab, Creative Nigerian Summit, National Festival of Arts and Culture (NAFEST), NYSC and the Central Bank of Nigeria to support youths and young entrepreneurs to grow their businesses as a start-up or prospective business owners.
He also reiterated that the bank had continued to make efforts to lead the recovery of the Nigerian economy through championing several empowerment schemes such as the Prime Women Builders Foundation of Nigeria, Youth Innovative Entrepreneurship Development Programme (YIEDP), Centre for Values in Leadership (CVL) on Young Entrepreneurship Business Training Programme (YEBTP), Young Entrepreneurs and Students (YES) Grant and Nigerian Young Professional Forum (NYPF), amongst others.