MY PLANS FOR OYO STATE COME 2019- LOWO OBISESAN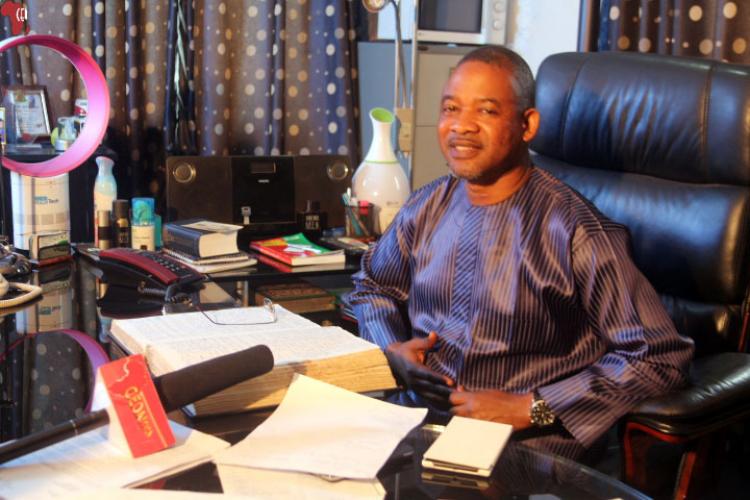 Politics in Nigeria has always been filled with so many hassle and tussle however, Nigeria has proven that it can sustain democracy and the people are ready to do what it takes to make this happen. And one of such individual is LOWO OBISESAN, a former commissioner in Oyo state, who now eye the position of the number one man in the state under the platform of Labour Party (LP). He spoke with SUNDAY ADEBAYO, on his plans to run for Oyo State Governorship and the past leaders method of leadership.
Q: Who is Lowo Obisesan?
A: I am a lawyer by profession, am one of the chief in the line of Lubadan of Ibadan land, the chairman for the black and white law firm and groups and TM African foods UK and a member of TM boutique in France.
Q: As a successful business man and a barrister what triggered your interest in politics
A: Actually, I am a lawyer like I earlier said, and the way things are going in Nigeria politically am not really happy about it and have not been so happy to attach myself. I and some good friends weighed the options of joining politics then and felt it was better to wait and join at a later time. If you believe that politics is what everybody should get themselves involved in, if really we want to get our society better the best way is to participate in it and based on that we decided that it's true that some of this people that are engaging themselves in this politics are not doing it the way it is supposed to be done and we that believed in the way it is suppose to be done is why don't we join the rest and that's the reason why we find ourselves in the mist of politicians.
Q; Now that you in the mist of politician something is always applicable in Nigerian environment especially when they are talking about god fathers and peoples interest in a particular party. Why your choice of Labour Party instead of the major ruling party that people supposedly believe in.
A: You know for the mere fact that some people are doing certain things in a particular way and that thing is not right does not mean we should join them. I was once in ACN that eventually transformed to APC but when I discovered that things were not done in the right way in my state I decided to let go of the party. Also when you consider other parties particularly PDP you can see that PDP is the type of the party where grabbers are many and people like that don't have the interest of the people they want to govern at heart but how to enrich themselves at the detriment of the innocent people of the country and particularly my state and you can see the way things are now.  PDP brought us into this problem with APC bringing us out of the problem, see what we are experiencing people are suffering; the fear of God is not in the mind of this people that we can refer to as the leaders of the society.
Q: As a successful business man and as a leader what do think they are not getting right, the so called politicians?
So many things, because the fear of God is not in their mind in the first place, in the other way round in a situation where one believes that he should have a god father before you get to where you are going you hardly do anything in the right way. Let me give you an example when I became commissioner in Oyo State in 2011, I was so lucky to be among those commissioners through the ticket of Abudurazees  Alao  of blessed memory, he was my mentor and god father at that time. I discovered that when you get to where you are going through this people we hardly do the right things, but  I remember one time I was given an assignment to ensure that Ibadan gets better and clear, one of the property of this late god father was among of the once that obstructed the project and I went to see him, "Baba you said if I want to do this job I should do it rightly and you told me that there is not 99.9% loyalty but 100% I want to be loyal to the government and your property is obstructing my job,"  he said, "go and get it removed." That kind of man is very rear. Majority of these so called politicians who find themselves in this position believe that they were placed there to do whatever they tell you, even when its wrong. I ran away from bribery and corruption.
Thirdly, I avoided unreasonable favour. I remember there was a rule in the environmental sanitation guidelines that when you park on the road your vehicles will be towed. One of my best friends happens to be victim and he wanted me to exonerate him, I refused.  The truth is, by the time we discover we should stop unnecessary favor for people and understand that everybody is equal before the law only then will we be able to get to where we are going.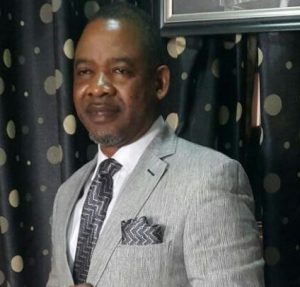 Q: I want to believe that Oyo State has been in shambles over the years with different governors and political leaders that they have had in the past, what are you going to do differently from what others have been doing irrespective of  your past antecedent as a former commissioner and with the emphasis you made on ground due to your disciplinary way of handling matter, what are the things you going to do differently from what others have done to make Oyo State better place?
A: Am going to do so many thing that will be quite different from what others have done  and part of those thing is what have said that you should  have  fear of God do things according to what the law says ,don't believe that you should be in charge of the wealth of this country its only God that can bless you when you have those principle in you, you will discover that the money that's meant for the public is spent judiciously we be spent wisely and for you to achieve that majority of those who are in the end of this affair they don't have respect for the elders they are not cultured the sense of high disciple to give yourself a kind of  disciplinary nature is not in them, they tell lies a lot and believe that everything is money to make themselves the richest in this world .aside that if God says I will get there as governor of this state I will invite all people  who are blessed with wisdom OYO state is so lucky am a lawyer in my own area there lots people who are good in other areas some of us who are good in economy that could transform this state into wealth we have a lot of people who are sound in technology were going to invite them I won't see myself has an island there are lots of poor people that could not read and writer be that have this wisdom we ask for their own idea by the time we place everything together  were going to come out with positive result
Q: In the past people use to believe that majority of people that get to where ever they are aspirating to are the people that make their way there either rightly or wrongly but for you now who have a lot of contends who are also running for the same position you are looking up to now if you eventually become the governor of Oyo State would you say your antecedent took you there or people just like you?
A: If it has been destined for me to be the Governor of Oyo State nobody can stop it and I put everything in the hand of God. Friends, political leaders, economist and people who control the wealth have been urging me to come out for more than 2years now. They have been telling me that for everything I have done that time let them push and support me but I have always been telling them that they should assist me in requesting help from God and it's not a thing of do or die. When you want to serve people must you get there by all cost, majority of our leaders in Labour Party are people who believe in doing things at the right time and they have fear of God they believe in doing things in a procedural manner, that's the reason why people like myself, Hon Olatunji Murphy, Gbenga Olayemi, Poopola and Agboro and many others we maintain our stands
Q: As a God fearing citizen there is something we all believe in politics that if you don't have a god father or don't believe in god fatherism it will be hard before you get there, what's your own believe when it comes to god fatherism?
A: I don't believe in that. I don't share the idea and the principle because the issue of god fatherism is the one that leads us into this problem, god father will push you and support you then when you win he starts to control you he we never let you deliver. I have a lot of political leaders and mentors who are principled?
Q: If you can give us in a clear terms as a citizen of Oyo State and as someone who has worked in the government in the past if you want to analyze the Senator Ajimobi government what would you say?
A: Senator Ajimobi is my leader, my brother; he has been my Oga before I can't say anything about his government for now. I am grateful to him people know me as a lawyer if not for Ajumobi I won't be known in politics. When I was first made the Commissioner of Establishment and Habitat what he said about me I will never forget he said, because you are honest and straightforward and to cap it all you have the means but you didn't steal money in government. I will never run him down because God has used him for me one time and if anything is wrong or the way he is running his government is wrong its left for our people to decide that can be done perfectly when the next election comes.
Q: What are your major point agenda if you eventually become the next governor of Oyo State, what are the key areas you would love to concentrate on that you think we have been lacking in the past years?
A: Our economic needs to be improve considerably if I tell you what I have in found in line with what my leaders have been discussing which we have in our plan people contesting for 2019 might steal it so I won't say it, if God says I we be there I will make sure that I work properly on the economy.
Q: You don't look to be the kind of  socialite or a social person how do you unwind in respective of your busy schedule as a business man and now that you going into politics?
A: I cannot fake big man there are many in our society they don't have anything doing than to engage in problem practices and are the people you we see in parties spraying money when I want to enjoy myself I made a small gathering with my friends' people of my like mind.
Q: What's your take on fashion what determines what you wear and how you look
A: Am a black and white man. My designers know what I want. I like dressing and I use the best things when I want to dress up, nice wrist watch and rings that's the way I was brought up.
Yoruba is A Very Difficult Race, Affected By Ego – Oba Fredrick Akinruntan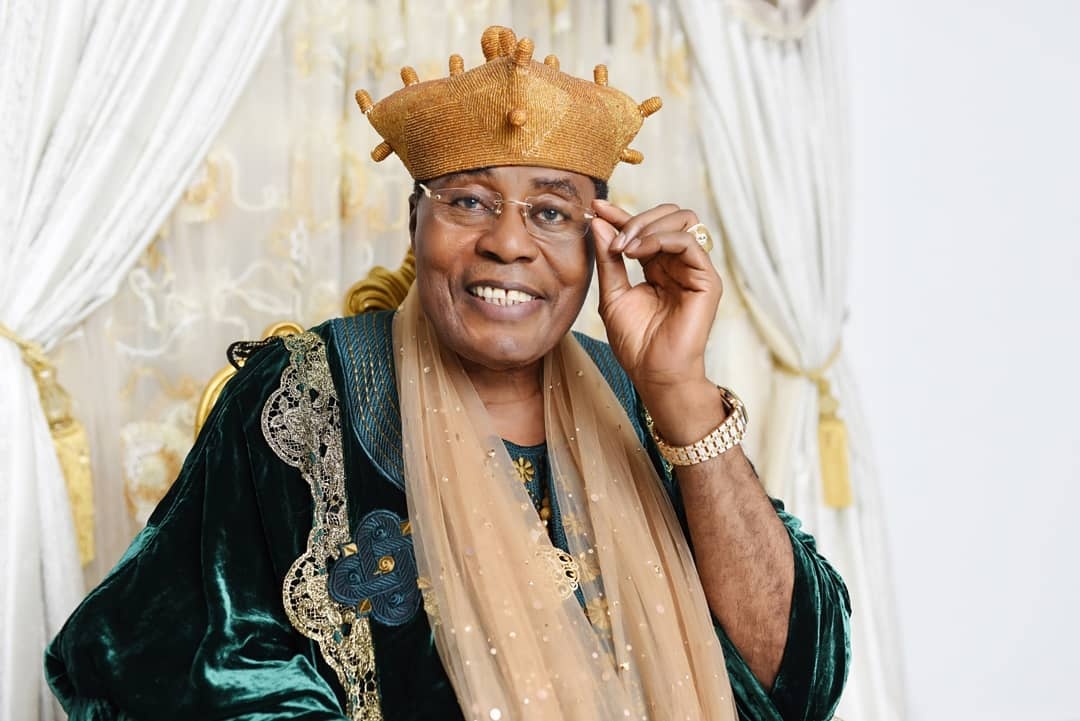 Oba Dr. Fredrick Obateru Akinruntan is the traditional ruler of Ugbo Kingdom, an ancient riverine town in Ilaje Local Government, Ondo State, southwestern Nigeria.
Rated by a financial magazine, Forbes, as the richest monarch in Nigeria and second richest on the African soil. With a net-worth and conglomerate spanning into billions of dollars, Olugbo has his hands litters across many pies of business littered across the world with choice properties at highbrow areas across the world.
Oba Akinruntan is currently the Chairman of the Ondo State Council of Obas, the Chairman of Yoruba Obas Conflicts Resolution Council. He also shoulders an academic title as the Chancellor, Olusegun Agagu University of Science & Technology, Okitipupa, Ondo State.
The reputable philanthropist blessed with a large heart of Gold is also a recipient of National Honours, Commander of the Order of Niger (CON).
In this interview, the Okoro Ajiga 1, Paramount Ruler, and Prescribed Authority of Ugboland, revealed some mind-blowing information affecting the Yoruba race. He addressed other salient issues by setting the records straight, correcting distorted history connecting Ile-Ife and Ugbo…
Enjoy…
What's the position of Ugbo in Yoruba connectivity?
Oba Akinruntan: The position of Ugbo in Yoruba connectivity still remains what it is. It is a historical fact that cannot be affected by the passage of time or circumstances. Nobody can change it! I am the first, the oldest throne in Yoruba Land. The position of Ugbo in Yoruba history cannot be contradicted by anybody. Nobody can say no to that sacrosanct position of Ugbo in Yoruba oral or written history because it is there for all to see. A lot of people are grumbling and murmuring; I see them as cowards. They are very cowardly and are not even coherent in their stuttering cowardly counterclaims that to all intent and purpose stand logic on its head because my father, Oranfe is the progenitor of Yoruba Land. Oranfe, a half man , half spirit being is the father of Obamakin who is my ancestral father and whose dynasty founded Ile Ife and he reigned as the aboriginal Paramount ruler of Ile Ife. Ife was known at that time as Ugbomokun; So I am claiming it as the owner of Ile Ife and that claim I lay claim to is not just narratively pure but historically correct! I am still claiming it up till tomorrow.
Who exactly is Obamakin Osangan gan?
Oba Akinruntan: Osangangan Obamakin is the son of Oranfe. They are the owner of Ile-Ife. His father , Oranfe is the owner of Ife; Obamakin is the owner of Ife, thus, myself, I am the owner of Ife. We are still claiming it up till tomorrow! That's the fact! Let me tell you one thing: in Ife today, if they want to get anything from god, they will say, " haa baba mi Oranfe, Iwo loni Ile Ife, Joo je ki ohun ti mo n wa temi lowo…( My father Oranfe, you are our progenitor; let our heart desires be granted!) That's how they pray up till today. They won't mention the name of any particular Oba, but they always remember the name of their forefather , Oranfe. That's it!
In your book " A history of the oldest throne in Yoruba Land" which you published in 2016, you talked about pre dynastic struggles that existed in the time line of Yoruba history. Can you shed more light on that?

Oba Akinruntan: Now in Ife, we are the owners of that place . We have 16 communities in Ile Ife. A lot of scholars testified to the existence of these sixteen communities and acknowledged them in their scholarly work. A Professor of the Obafemi Awolowo University, Ile Ife, Prof. Wande Abimbola acknowledged it that the Olugbo and his ancestors are the owners of Ife. He also said before we left Ife, nobody asked us to leave. We left on our own volition. He noted that Olugbo left Ife to his new place on his own free will. Part of the evidence we have to show the whole world is the fact that we are the husband of Moremi Ajasoro. She is our wife. You can see that we have it here to show the whole world. You see, the fact is there, nobody can contradict it. Look at my book since 2016, nobody has been able to fault or contradict it till date. So , what are we saying? Historical fact speaks for themselves. Not only that book, OAU, Ile Ife acknowledged this fact too in their 'Odu: a journal of West African Studies – New series No 46'. If my book is not authentic they won't acknowledge my historical view point; you know OAU for that. So anybody can say anything they like but they can't confront me because I gaurd my loins with the truth, fact, incontrovertible fact of history of the significance of Ugbo in Yoruba historical relevance.
You are the Chairman of Peace and conflict resolution council among Yoruba royal fathers. What can you say about unity among Yoruba Obas?

Oba Akinruntan: Very good! Brilliant question! Yes, we have been doing that, trying to reconcile Yoruba royal fathers in order to foster unity amongst us. Don't forget Yoruba is a difficult race. Let me be sincere to you and to myself, Yoruba is really a very difficult race. There is one thing we call egoism; that's the major problem affecting us. Some of the conflict issues we have among the royal fathers boil down to egoism and complex. To make the matter worse, a lot of people without the royal blue blood assume the royal stool. So we have challenges curbing and reining in egoistic proclivities and tendencies. In those days before you can become an Oba, you must not be a south paw, you must not be bald headed or hunch backed; if your father is still alive, you can't assume the royal stool. It wasn't possible in ancient Yoruba Land! You are getting me? If you are nine fingered or nine toed, meaning you are not complete, you can't become an Oba. If you are a stammerer or you are a twin, you can't be an Oba. If you are a female or child of a female kindred to the throne, you can't be an Oba. The problem we face now is that our tradition has been bastardised , a lot of the things we held dear in our culture had been watered down and have become severely tinkered with and adulterated . My dear brother, those are the kind of challenges we are facing that we are taking our time to correct. The second one is if there is conflict between two royal fathers , we try to settle it amicably between them and we settle a lot of cases. One thing is I don't do any of these things for anyone to praise me. I can call my colleague royal father who has an issue with another and try to settle the issue and no one else needs to know.
Let's talk about Ode Ugbo, your kingdom. How far have you developed this great land of your great ancestors?
Oba Akinruntan: Beautiful question! You see, I am not trying to be boastful, but the truth be told, this palace is one of the best in the world. I have 25 bedrooms and 14 palatial living rooms in this sprawling palace. If the United States of America' s President visits, he will be conveniently hosted in this palace; I think that's worthwhile enough! This monument wasn't here until I ascended the throne of my fathers in 2009. I have changed a lot of things and given this kingdom a facelift. I have restructured the architecture of this terrain. The new things you can see around are the things I changed when I became the Olugbo. Of course, I have empowered my people who are fishermen with modern boats ; I have offered innumerable scholarships to our young ones from secondary school to university level, among other notable things I have done to contribute to the well being of my people. Opposite my palace here, we are planning to build one of the best hospitals in Nigeria . It's in the pipeline and it's coming up very soon. I am a private individual, but in my capacity, I have contributed a lot to this land. Before I ascended this throne, Ugbo was a no go area for so many people because of the fear of communal insecurity and threat to life. All that have stopped now! When I came, I told them anyone who tries nonsense, constitutes nuisance or dares to turn my kingdom to a canvas of blood where people are killed would be summarily dealt with and would wind up in jail. I told them all the wanton killing must stop; anyone who tries it is going to jail. And all the insecurity to life stopped! I am glad to say that peace , once alien to Ugbo, has returned to the land since I assumed the throne in 2009. I thank God for that. I have sent all the criminal elements bolting out of Ugbo and my people are enjoying peace and tranquility. I am a peacemaker in the mould of Henry Kissinger of the US White House way back whose name was synonymous to peace in the White House.
Kabiesi, do you think your tenants, the oil companies have done enough for the oil rich Ilaje nation?

Oba Akinruntan: No! They haven't. They always promise to do this and that ; I haven't seen them do anything except for the promises. I am going to 11 years on the throne now, all they have been doing is promises, promises and promises.
How far have you been able to cope with life as a royal father?

Oba Akinruntan: Well, I am enjoying it. I am on the throne of my forefathers, so it's for me a great pleasure . Before I became the Olugbo, I have been a successful business man by all standard. So, I have been a moderately excellent dresser all the way. Now that I am an imperial royal father, I am always in tune with royal fad and fashion , always very careful with what I wear because I always make statement with my outfit: my cloth, my shoe, my crown, my royal staff, even my car , they always rhyme. I am very stylish person with my royal Vogue and this has come a long way. I could remember vividly as a business man , I went to the US in 2007; I was invited by President Bill Clinton to the White House for an award. I could still recall my dapper blazers and all. I bought my outfit at Rosiny in London. The shoe I wore too, I bought the pair at Rosiny also in London. My tie alone was fifty thousand pounds ! So , when they saw me, they marveled at my dress sense. After the whole event and the photo opp' and we had shaken hands, Bill Clinton told me I am an admirable man, an outstanding Nigerian with an admirable sense of dressing. I asked him there and then , Mr. President, how did you single me out of so many business elite corp in Nigeria for the honor and award? Bill said they profiled me and my business concern and concluded I have made an impact in my business life deserving of mention and global recognition. He said, how many Nigerians can give account of their grass to grace rise in the business world in my country? Only a few! He said my background and integrity accounted for the honor the White House has bestowed on me. If you look at my profile, I put it there that I started my oil business from bottle to gallon, to Jerry can, to drum , to dispensing pump before I could have a fueling station. That is my grass to grace story. America wants to know how you started your business, so, my profile really impressed them. My background is transparent and my business is transparent as well, strong enough to pass the test of integrity and due process. So, all along I have been taken things in my stride and I have been enjoying every bit of it. I have coped well so far and I have no course to regret my decision to occupy the stool of Olugbo.
What is responsible for your daring courage?

Oba Akinruntan: (smiles) . You see my courage is the function of my mindset. A clear conscience doesn't fear accusation. I am always daring because I have nothing to fear. It's God who has given me a lion heart oo!You don't dare he whom God himself has specially made and not regret it! Yet, I don't have or use anything ; it's God!
What do you have to tell people about Coronavirus pandemic ravaging the country?

Oba Akinruntan: Well thank you for that. Coronavirus is real! Coronavirus is real; coronavirus is real. Our people are encouraged to please note that this virus is a novel virus which cure has not been found and it kills within days. I want to appeal to my people in Ilaje, Ondo state and Nigeria to adhere to all the COVID 19 safety protocols as prescribed by the covid 19 Presidential Task Force. Watch your hands regularly, use hand sanitizer, wear your face masks if you are going out and if it's not essential, stay indoor! I want to thank our Governor, Oluwarotimi Akeredolu for his sustained campaign for safety across Ondo state concerning the deadly coronavirus. The Governor is concerned about our safety, so each person should please take responsibility for a healthy living so that we all can survive the pestilence.
How about palliatives. Have you thought of giving your people palliatives ?

Oba Akinruntan: Most definitely , yes. I was the first in this country to give palliatives to my people. I gave them food items and money and it cut across the kingdom. I told you earlier that the well being of my people is my concern. I have given them palliatives and I will still give them again and again until this covid 19 challenge clears off. Ondo state government in the able leadership of our Governor, Oluwarotimi Akeredolu (SAN) had also presented Ondo state people with palliatives. I thank him for that too.
Finally Your Imperial Majesty, your advice to your people?

Oba Akinruntan: thank you very much. I preach peace among the people of Ode Ugbo. Without peace there can't be development. I preach contentment because when people are not contented with what they have, their activities brew trouble and unrest. I preach love among my people. Let's love ourselves so that together we can work for the growth of our kingdom.
I want to tell my people to be patient with the Ondo state government because Gov. Akeredolu meant well for us. He has promised us the Deep sea project; he has promised us Ugbo / Ilaje free trade zone. If we have these two alone, even me, I don't have to go to Lagos again. That's why we all need to support Governor Oluwarotimi Akeredolu's second term bid because he is a man of his words.
I want to appeal to our youths to run away from crime. They should not do "Yahoo yahoo" because it doesn't last. Our young ones who are ladies should not go into prostitution. It's not a way of life.
And above all, let's all us learn how to trust God because He knows what is best for us.
UBA Rewards 100 customers with N100,000 amid COVID 19 Meltdown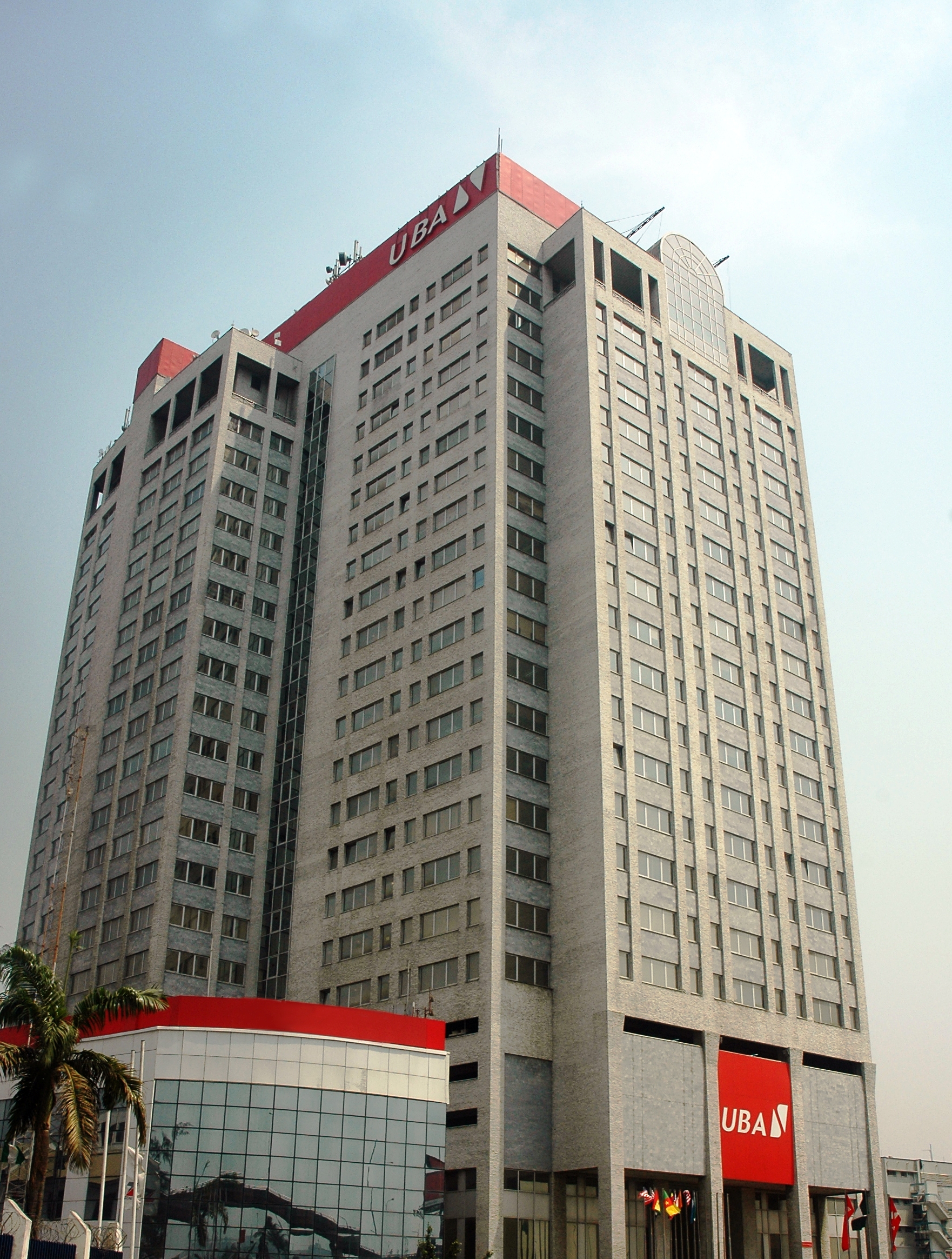 UBA Gives customers reason to Cheer ….100 customers rewarded with N100,000 Each
Pan African Financial institution, United Bank for Africa (UBA) Plc has again given its loyal customers reason to cheer as it rewarded 100 loyal customers with N100,000 each in the UBA Bumper account draw.
The draw, which took place at the UBA Head office on Tuesday, was held via the Facebook platform in strict compliance with social distancing rules as directed by the Federal and Lagos State Government where 100 more customers emerged winners through a transparent draw.
When contacted, the customers who emerged winners of the draw agreed that the total reward of N10m is timely and would be very useful in assisting them especially in the face of the Coronavirus Pandemic currently ravaging the world with attendant effect on incomes of individuals.
UBA's Group Head, Consumer and Retail Banking, Jude Anele, spoke about the bank's excitement to be able to put smiles on the faces of as much as 100 customers at this critical time when livelihoods and lives are being threatened by the Covid-19 pandemic.
"These are difficult times indeed with little to cheer about because people are going through trying times. However, for us in UBA, we want our customers to know that we are in these together, that is why we have taken it upon ourselves to reward those that have kept our business going with their loyalty. With this reward, we want to encourage them to stay happy and safe even as they continue to aim for their dream regardless of the present challenges," Anele said
Anele noted that, the bumper draw is also in line with the bank's mission of creating superior value for its stakeholders while encouraging saving cultures among Nigerians, adding that "We have in recent times deepened our focus on the most important aspect of our business – the customers we serve. Hence, our huge investment in technology to make banking easier and seamless across all our product channels and that is why we most recently introduced new offerings such as this Bumper Account, with our customer in mind as it is expected to deliver improved value to them.
Explaining the modalities for the draw, Anele said that all new and existing customers need do to qualify for the draw is to ensure that they have a minimum deposit of N5,000 in their UBA Bumper Account. "Current UBA customers are to dial *919*20*1# to migrate to the UBA Bumper Account whilst potential customers should dial *919*20# if interested in opening a UBA Bumper Account," he added.
​​​​​​​In the first draw which was held live during the official launch in Lagos, a total of 100 customers emerged winners as the Bumper to Bumper Crooner, Wande Coal serenaded guests with his famous hit songs to the delight of all present.
The Group Head Marketing & Customer Experience, Michelle Nwoga, explained that the Bumper account was created specifically with the customer in mind, adding that UBA truly puts its customers first and will stop at nothing to ensure they have the right solutions to support their needs. "We are committed to delivering exceptional service and will always seek to excite our customers at every interaction. We back our words with action and that is why a total of 100 customers emerged winners at the last draw which also took place here," she said.
She added that a monthly shopping allowance of N100,000 for a year is also up for grabs. "No fewer than 5 account holders will get a whopping N2 million each across all participating regions every quarter. This account is open to both existing and new customers of the bank who save a minimum of N5,000," Nwoga added.
Mafulul Emmanuel King, one of the winners who was called on the phone, could not hide his joy when he was announced as one of the winners. "I am still very amazed. I never knew I could get lucky and win. All my life, I have never won anything like this, and I am very happy that I won this time. What a time to get lucky than now when this Corona Pandemic has affected my business severely. You cant imagine how relieved and delighted I am. God bless you guys, thank you so much UBA," he said.
​​​​​​​Another winner, Bello Aishat, who could not also believe it when her name was contacted screamed for joy, saying "you don't know what this means to me at this very difficult time! This bank keeps touching and supporting lives. The same way they supported both the federal and state governments and some African countries with a whooping N5billion. I am convinced UBA truly cares and I am proud to bank with UBA. Thank you so much, you have touched me beyond words at a trying time," she concluded.
Why We Must Name And Shame Rapists In Nigeria – Bunmi Dipo-Salami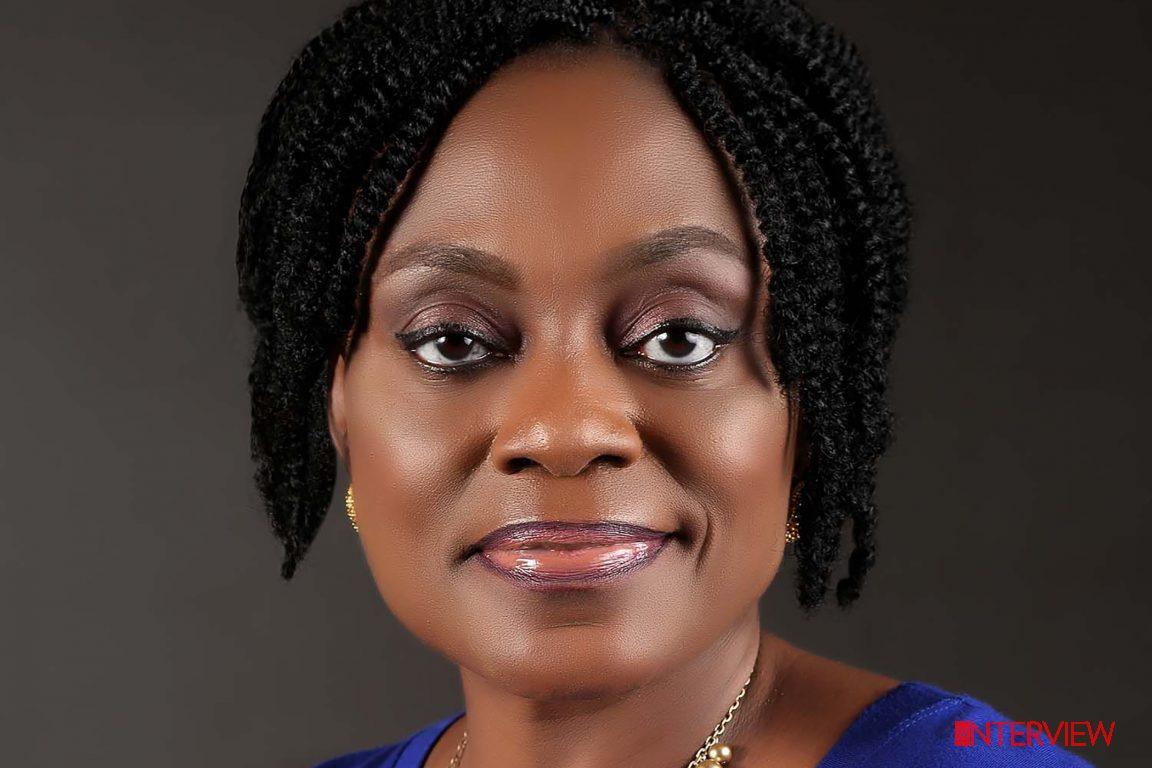 The Executive Director, BAOBAB for Women's Human Rights, Mrs Bunmi Dipo-Salami, says the death penalty needs to be adopted for rape cases in Nigeria.
Mrs. Bunmi Dipo Salami is the executive director of BAOBAB for Women's Human Rights. She tells The Interview why drastic measures must taken against the prevalent rape culture in Nigeria…It's a must read!
BAOBAB for Women's Human Rights will be launching a campaign to name and shame perpetrators and enablers of Sexual Violence against women and girls in Nigeria, today July 15, 2019, what informed this effort?
Well, as you are well aware, women and girls have always been the major victims of sexual violence and various forms of abuse around the world.
Today in Nigeria, sexual violence against women has been on the rise and its intensity has assumed an alarming and endemic proportion in the last couple of years.
Despite the fact that there are laws protecting them on paper, women and girls continue to be victims of gender-based violence and misogynistic practices by evil-minded perpetrators by the minute.
Recently, cases of violence against women and girls are so rampant that a week hardly goes by without terrifying cases being reported.
Most of these women and girls are not believed and most times they are shamed and stigmatised for trying to get justice.
Regrettably, most culprits and perpetrators of violence and abuse against women and girls are still out there walking freely and preying on other women and girls.
Eliminating violence against women and girls is one of our core areas at BAOBAB.
We realise, however that Nigerians easily forget about previous cases and only focus on the freshest cases, thereby making it easy for perpetrators to simply disappear into the crowd!
That was why we designed a campaign to accentuate the issue by keeping the debates on the front burner.
This is our own way of making the evil they committed live with them forever. Also, it is to serve as a deterrent to other rapists or potential rapists in our midst.
We believe the campaign will make people wary of culprits and perpetrators of violence against women and girls, and above all enlighten people to say no to rape and put an end to misogynistic practices against women and girls.
What kind of outcome are you hoping to have at the end of the campaign?
One of the reasons rapists get away with the crime is that society has a way of violating the victims of rape all over again when they speak up.
That happens when we disbelieve or blame them for putting themselves in the line of the rapists.
With this Name & Shame Project we are saying to victims and survivors that we believe their account of a rape incident and we stand with them as they call out their rapists.
We hope that at the end of this social media campaign, more sexually abused women and girls would have the courage to speak up and name their abusers and seek the justice they deserve.
We also hope that Nigerians will continue to see the value in shaming those violators who set out to destroy the lives of women and girls with their evil acts.
Moreover, we hope that naming and shaming perpetrators and enablers of sexual violence against women and girls will be a red flag to culprits and supporters of sexual abuse on women and girls.
We believe the campaign will make people wary of culprits and perpetrators of violence against women and girls, and above all enlighten people to say no to rape and put an end to misogynistic practices against women and girls.
Despite the fact that there are laws protecting them on paper, women and girls continue to be victims of gender-based violence and misogynistic practices by evil-minded perpetrators by the minute
What kind of support do you require from the rest of us for this campaign?
We are all in this together because no individual or organisation can single-handedly end the war against women and girls in Nigeria.
So the support we require is for every concerned citizen to join us in this fight against perpetrators and enablers of sexual violence against women and girls in Nigeria.
We expect netizens to make the faces of alleged rapists go viral and to also to share stories available to them with us.
The reign of silence is over. Stand up, speak up and point out the culprits you know as we fight together to put and end to sexual violence and all forms of abuse against women in Nigeria.
We believe the campaign will make people wary of culprits and perpetrators of violence against women and girls, and above all enlighten people to say no to rape and put an end to misogynistic practices against women and girls
What factors do you think are enabling the rape culture in Nigeria?
Sexual violence is fast becoming the norm due to prevalent beliefs, attitudes, and practices, which normalise, excuse and tolerate rape.
It is unfortunate that every day, we make conscious or unconscious decisions that perpetuate the culture of rape in our society.
The role of patriarchy in the inferior and second-class status of Nigerian women and girls has long been established as a factor enabling the culture of rape.
That is why they are always at the receiving end and take the blame for every form of violence perpetrated against them by men.
The patriarchal nature of our cultures and religions puts power and control in the hands of men at the expense of women of all ages.
That is why our society blames the woman for being raped, thereby enabling the culture of rape.
That is why Nigerians would start asking questions like ''What was she doing there?' 'What was she wearing?' 'Maybe she wanted it' and so forth instead of calling for the head of alleged rapists.
When we blame, shame or disbelieve rape victims or survivors; refuse to punish the culprits; and blame the devil, we are complicit in an act of rape, permitting and encouraging a culture of sexual violence against women and girls.
Some blame poverty, unemployment and other factors for the increase in rape cases in Nigeria but we think that women are becoming more and more of an endangered specie because misogyny as displayed by the hatred, prejudice and contempt Nigerian men have against women.
I say this because though Nigeria is not the only patriarchal society in the world, it is one of the countries where women and girls suffer vicious and toxic manifestations of gender-based violence and social exclusion. That is why there is so much impunity in exercising male privilege and sexual violence.
The support we require is for every concerned citizen to join us in this fight against perpetrators and enablers of sexual violence against women and girls in Nigeria
From what we have seen so far, it's obvious that sexual molestation in Nigeria is far more endemic that we had all thought; what can we do as individuals and collectively as a people?
It has indeed become endemic and this has gone on for too long unchecked, despite all the efforts at different levels.
So we have to be deliberate in ending sexual and all other forms of violence against women.
It is heartwarming that Nigerians are deploying technology to good use with our active use of social media to report cases and link hands to bring perpetrators to book.
That has no doubt brought the discourse from the margins to the centre on all fronts. We need to continue to call out the rapists among us, shame them and help fight for justice for victims.
Women should not keep quiet in this fight; they have to support and help fellow women and girls because one woman's problem anywhere is all women's problem everywhere.
Together and collectively, we can stand up against perpetrators of violence against women and girls and bring them down.
It is up to us to live in a society free of sexual abuse and violence against women and girls.
In addition, we have to be proactive by providing sexuality education to boys and girls in primary and secondary schools, as well as make conscious efforts to reorient men by teaching our boys about respect for a woman's personal space.
We cannot continue to regard issues of sexuality as taboo. We just have to be open about sexuality. We simply cannot continue to let people live like animals.
We also have to support survivors of sexual assault by creating a society were victims are helped to overcome the trauma of the assault by providing them with psychosocial support, punishing sexual offenders severely and publicly shaming rapists. When survivors get justice, they will heal faster.
Much as I am against the death penalty I think we are at a point where we have to take drastic measures to protect Nigerian girls and women from the war unleashed on them by the perpetrators of sexual violence
NAPTIP has said it would soon open a national sex offender register for rapists; what are your thoughts on this?
That was actually one of the best news of the year because we will now have data of the culprits.
It is anticipated that having that information will make our work easier as the data will make it easier to develop intervention strategies, enable us identify the wolves among us, and we can better protect ourselves from them when we see them around.
Would you also advocate the death penalty for rapists in Nigeria as being demanded by senators?
Much as I am against the death penalty I think we are at a point where we have to take drastic measures to protect Nigerian girls and women from the war unleashed on them by the perpetrators of sexual violence.
So, that may be an option to life imprisonment. That will surely help reduce the incidences of rape in our society as offenders will have an idea of the fate that would befall them if they dare break the law.
It is in our hands to make things happen. If we really want the war on rape to stop the policy of death penalty on rape in Nigeria needs to be adopted.
What's your last word for rape victims?
I don't even know where to begin but I can only seize this opportunity to encourage them to speak up, to let them know that I believe them, that it was not their fault and that well meaning Nigerians will ensure they get justice.