Morola Babalola, The Maven Of Real Estate Business In Nigeria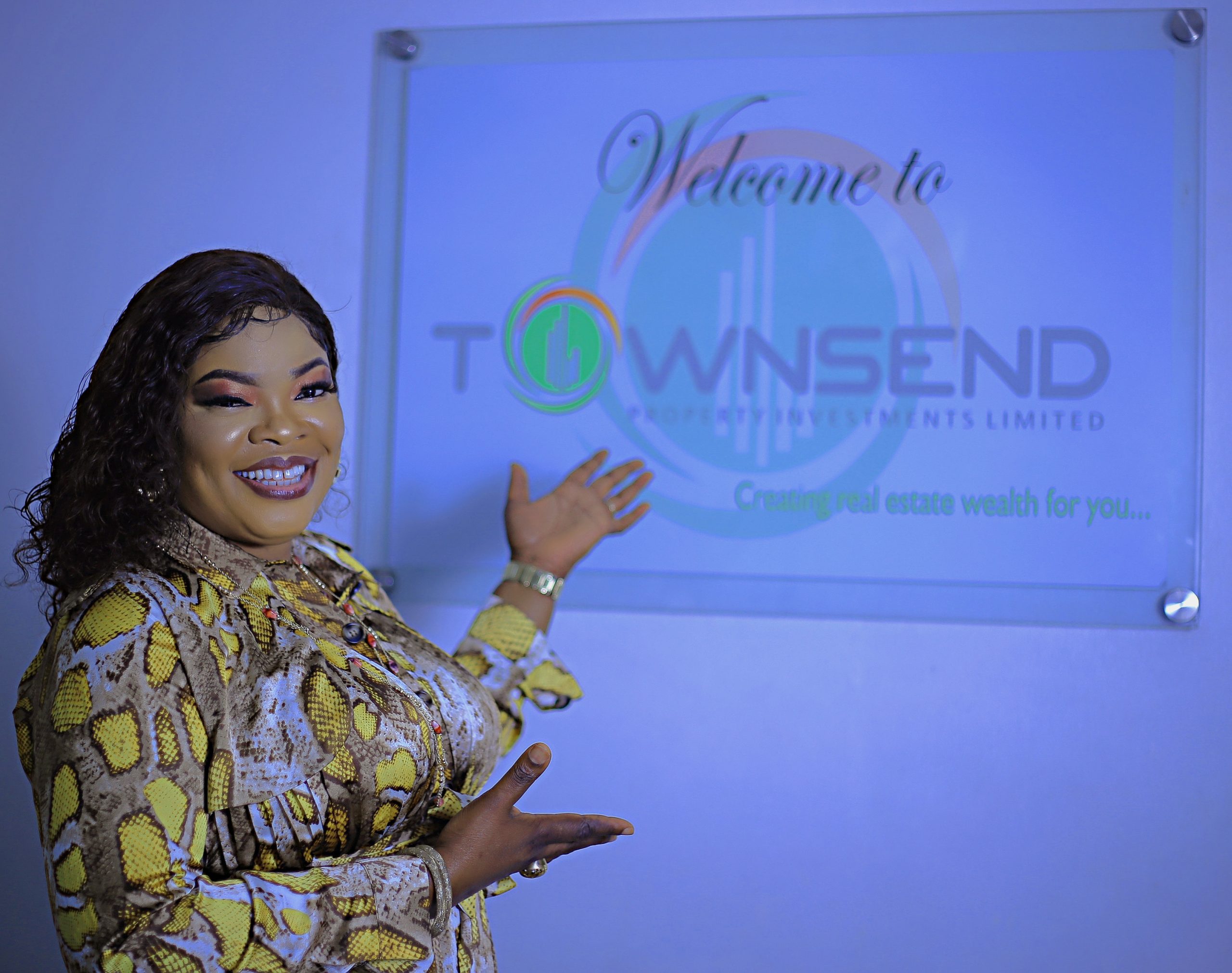 When it comes to the business of Real Estate in Nigeria, the name Morola Olabisi Babalola is definitely worthy of some accolades and encomium. Driven by her passion to create impact and see many rise from the scratch of shelter, to live among the high and mighty in the society, coupled with her spirit of hard work and wealth of experience, she has turned the fantasies of countless number of families into fantastic realities.
No doubt, when Morola was going into the Nigerian property business, she had one goal at the back of her mind, to help those who would not have dreamt of owning a house, not just to own a house, but to own it among the high class. Her imprints in the industry have shown that she set out to impact the actual end-users, people who are actually in need of homes, reaching out to new families who are just growing up with the creation of "middle-income-homes" in the high-ranked area of Lekki and Victoria Island. She is said to have been one of the realtors that broke the fallow ground of that area. Today, many professionals, families, small and medium business owners who are now proud house owners, have her to thank.
As if that was not enough, Morola in her bid to ensure no one is left out no matter their level of income, pioneered a housing cooperative "Affordable Housing Cooperative Society Ltd" which is aimed towards seeing tenants become landlords of the houses they rent, empowering members and putting their dreams right in their hands. (Watch out for the unveiling of this very soon)
With about two decades of experience, the Ogun state-born mother of three began her career in real estate when many were still scared of venturing into the sector. She has been exposed to the industry right from the beginning. As a pioneer staff with the foremost real estate company, Primewaterview Limited, Morola started most of the housing units in the company, with individual units in Oniru. At the time, she was also the head of Corporate Services in charge of marketing and managing high net worth individuals.
Morola's hard work, passion and creativity saw her climb the ladder of greatness when she was deservedly promoted to become the Managing Director of PWV Management Services (a subsidiary of the group company) where she turned the subsidiary around from drowning into a profitable venture and later the Group MD and Chief Executive Officer of Primewaterview Holdings Limited in 2012, after the resignation of the erstwhile GMD and CEO, Adetunji Ogunwusi. She practically organized the facility management and other subsidiary companies for the firm.
After selflessly serving under the Primewaterview company for close to 20 years, Morola finally emerged with her own, Townsend Property Investments Limited, a seasoned and fast-growing indigenous real estate Company with a passion for affordable and comfortable housing development, in 2017. Although the company had been incorporated earlier, the full operation began in the year 2017. It is interesting to know that this was a period when the country's economy was being shaky, but Morola was born to succeed even in the stormy weather. Almost immediately, Townsend hit the ground running with the launch of a 38-unit home in Lekki delivered to the subscribers on the 5th of February, just as promised. At the moment, some other massive, outstanding housing projects are in the pipeline.
With Townsend Properties Limited, Morola is setting a new goal post for others to follow, with the launching of real estate into various other sectors, like tourism, with partnership deals with international organizations like the African Union, AU. This is geared towards building tourist destination centers across the state of the federation. This is in a bid to create a more comfortable and stress-free experience for tourists. This initiative will see tourists in a whole new world of a fascinating experience.
Day Of African Child 2021: Evolving Women in Politics (EWIP) Celebrates With African Children…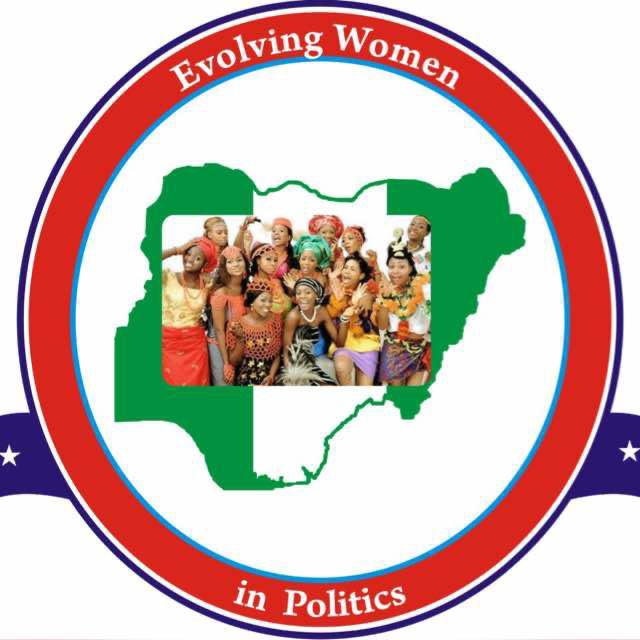 On June 16, 1976, in Soweto, South Africa, about 10,000 black school children marched in a column more than half a mile long, protesting the poor quality of their education and demanding their right to be taught in their own language.
Hundreds of young students were shot – the most famous of them being Hector Pieterson, who died at the age of 12. More than 100 people were killed in the protests of the following two weeks and more than 1000 were injured.
This act left a big impact in Africa and, as a result, all African countries decided in 1991 to commemorate this day each year as the Day of the African Child.
The African Union leads the process and initiates the theme for each year, which all member countries adapt and celebrate in their respective countries.
Kenya has not been left behind and since 1991 the day has been celebrated by Kenyan children holding duty bearers to account by presenting memorandums that articulate their issues in line with the theme.
The Evolving Women in Politics EWIP, in Nigeria, has chosen to celebrate with the African children this year as a sign of unification with other African countries.
The general objective of the celebration of the DAC is to call attention to the linkages between the Sustainable Development Goals and the African Children's Charter.
According to the Vice President of EWIP, Hajia Raliat Anako Abdulsalam Founder of the Raliat Anako Abdulsalam Foundation (RAAF), The goal is to inspire states to accelerate efforts towards realizing all children's rights as provided by the African Charter on the Rights and Welfare of Children, as a contribution towards accelerating the promotion and protection of all children's rights in Africa.
She added that this year 2021, it aims to set out the relevance of the 2030 agenda for sustainable development for children in all countries on the African continent.
President of EWIP, Hajia Fatima Bello, CEO of Jumrash Aso Oke, added that this year's celebration of the DAC provides a platform to reflect on the African continent's flagship development agenda – Agenda 2063, the Committee's Agenda 2040, and how they apply to children in Africa today.
BY: SUNDAY ADEBAYO
THE RISING PROFILE OF 'TEEMARK LIMITED' UNDER NEW MD/CEO- TAIWO FUNMILOLA ADENIKE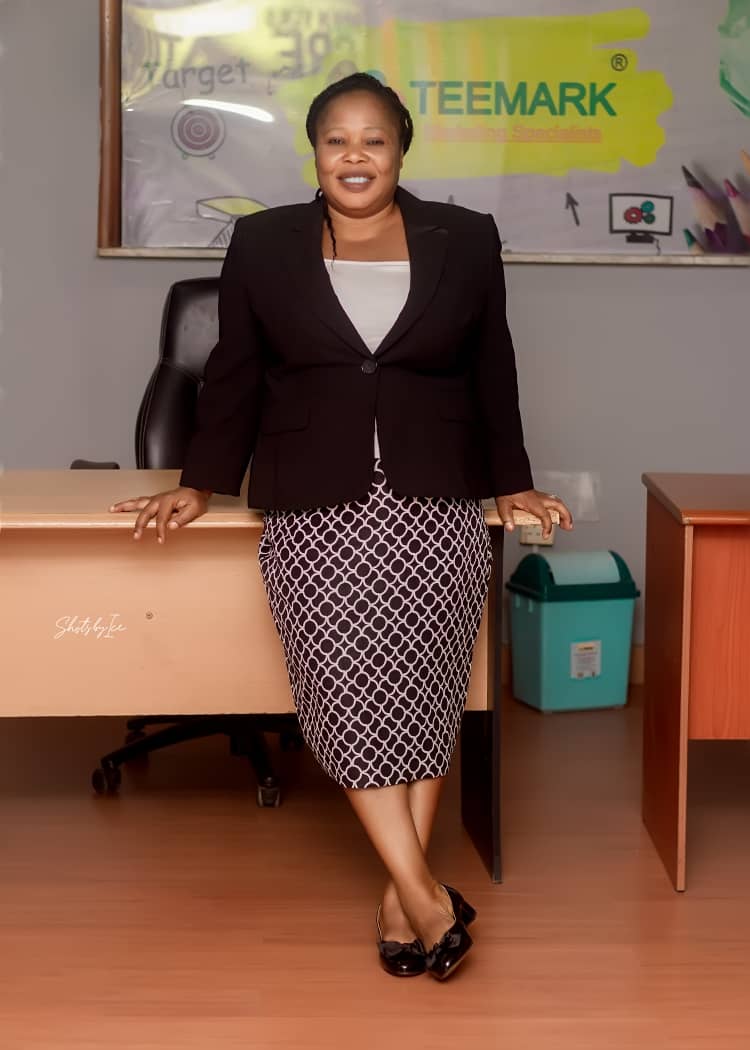 Teemark Limited has been fully rebranded under the new management and leadership of Mrs. Taiwo Funmilola Adenike the unassuming educational guidance and counseling professional and one of the leading prolific writers, bestselling authors and speakers in conferences and seminars around the world.
She became the MD/CEO of Teemark Limited after the demise of the founding chairman, Dr. Taiwo Adebayo Ayodeji who is a renowned digitalized marketing communication and brand development management consultant in the foray of Africa and Europe.
From the onset, Mrs. Taiwo Funmilola Adenike started the company Teemark Limited, with her goal-getter husband Late Dr. Taiwo Ayodeji in March 1997. And, she has been an instrument to the growth and development of the organization over the years.
Information available revealed that Teemark Limited is an all-round marketing communications consultancy hub with a strong passion for pinpointing and cultivating strategic business prototypes to help their esteemed clients' target, attract and retain sustainable businesses through the various communications briefs/projects they execute on their behalf.
The vision of the organization is to be the ideal marketing communications, advertising management, events, entertainment and branding solutions provider firm in Nigeria and beyond.
The rebranded company that has taken the business to the next level specializes in the new wave of digital advertising using diverse technological base channels to create strategic awareness for brands and healthy growth in an era of business uncertainties.
Believe it or not, the outstanding mission is to continually add value to their clients' personalities and businesses in the short and long term whilst making every client's project they handle a memorable one by bringing dreams to life.
The niche offering of the marketing specialists and communication arm of Teemark Limited involves advertising, branding, event management, brand activation, large format printing, media relations, content development, public relation, general printing and publications.
Teemark Limited resource team includes; seasoned professionals in the art and marketing of ideas generation for brand growth and clients memorable experiences. Other attributes include diagnosis of brand challenges, marketing research based on terms and conditions and partnership relationship in building client/consumer community.
According to Mrs. Taiwo Funmilola Adenike, the Managing Director/CEO, she said: "We are fond of doing what is right no matter what to deliver great services to our clients and with updated ideas to help brands remained competitive in the market place."We are a highly creative advertising and marketing agency you can trust in this part of the world."
She further emphasized that the company approaches all projects with one thing in mind 'Creating a target experience for returns on capital employed (ROCE)'.
The talk of the town headquarters of Teemark Limited, a business solution provider, is strategically located at 8, Agboola Aina Street, Off Toyin Street, Ikeja Lagos.
Other companies and publications affiliated to Teemark Limited Group are Great Steps; general printing firm, Peniel Oat Book House; publishing company and Teemark Travels & Tours in Nigeria and Kenya.
Prominent Businessman and Politician Abisoye Fagade Loses Mum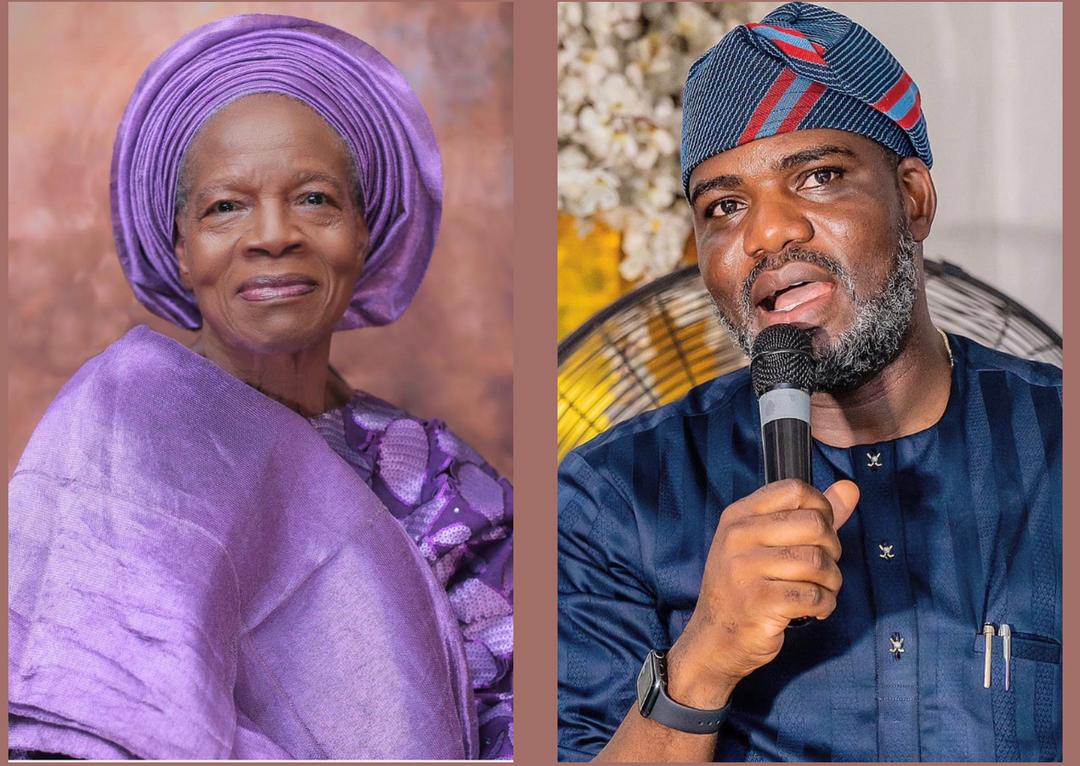 Abisoye Fagade, prominent businessman, PR guru and new age politician, is bereaved.
His mother, Deaconess Comfort Omoladun Fagade, died on Sunday, June 13, 2021, after a brief Illness.
She was aged 78.
Fagade, the CEO of Sodium Group and convener of Oyo Si Ma Dun, OSMD Network Summit, took to his social media handles to mourn his mother.
According to him, "Goodnight Mummy. You were a mother indeed, an Abiyamo tooto. You were my teacher, my prayer champion and my intercessor. You were so beautiful in and out. Thank you for everything. Adieu, Mummy mi."
A devoted Christian and doting mother, Deaconess Fagade trained as a teacher, where she distinguished herself as a professional with selfless focus and instinctive humanitarian mission.
Upon her retirement from the teaching service as an headmistress, Deaconess Fagade devoted the rest of her life to the service of God, the church, her family and humanity.
A native of Ibadan, Oyo State, she was widowed after the death of her husband, Pa David Oladokun Fagade, in August 2005,
Deaconess Fagade is survived by six children and many grandchildren.
Her burial ceremony has been slated to hold on August 5 and 6, 2021, in Ibadan.