Monumental Fraud Rocks Zamfara State …… + How Gov Yari Milked The State Dry Eighteen Years After Creation…..
Zamfara State till date remains a traditional rural state due to some lapses, gross non-performance and corruption by virtually all the previous administrations of the state. In this analysis, Society Reporters takes a peep at the state and the impediment that deters the progress and revealed that democracy still stands a chance to survive, only if the main actors can give the necessary inputs in real terms. For a long time, Zamfara indigenes have prayed for salvation and solace especially, this is what the political class in Zamfara lack, a sense of dedication, patriotism and commitment. Most of them are not even fair to themselves much less for those that gave them the mandate. Pundits averred that the attitude in itself is inimical to democratic ideals and consequently anti democratic and by extension autocratic, a situation where anything can go when money is involved is very disastrous and unfortunate. Truly, democratic set up in Nigeria were full of corrupt practices. It is the same practice that had hindered the state from economic growth and infrastructural development, despite collecting over N370Billion as statutory allocation from the federation account within the period.
Investigations revealed that Governor Abdul Azees Yari's administration, has failed by the judgment of majority and in fact by his own admission and to register an appreciable success. His failures were indeed followed by his inability to fight corruption, or better still his choice to allow carefree attitude of people in the corridors of power to continue dominating the system. Our findings revealed that everything remains as it use to be, even worse. Money from the public treasury were used to achieve political ends, an episode where government tendered cash allegedly forwarded to top politicians for victories is still the public funds. And none of them has given any explanation in that respect. This administration has not made sincerity and dedication as their hallmark, which is why they have not built a strong economic base and a conducive Zamfara State. The money they were alleged to have looted is more than the little they spent for public projects during this administration. The evil calamity they inflicted on the masses is still haunting the common masses. The state has been placed into a waste basket. Ask them, is the money they stole into their accounts not enough to service the debt the state owes? After robbing the state of its resources, they still went to disgrace its image in the world. Governor Yari on assuming power, worsened the debt crisis in the state by securing illegal loan of N4Billion allegedly with high interest rate for some supposedly Sharia projects. The facility was secured without the approval of the state House of Assembly and before the constitution of the State Executive Council. Questionable projects that are not priority to the immediate needs of the people but were created to favour the economic interest of friends, associates and conduit pipes was awarded by Yari in violation of due process and from all analysis over inflated. Governor Yari is perhaps today the most widely travelled state governor in Nigeria, with a record of spending over N2Billion on expenses incurred on hotels, food and air craft charter across Nigeria, revealed by an insider that pleaded anonymity. His frequent travels to Dubai, London and Saudi Arabia, according to the source have cost the poor people of Zamfara State more than N500Million within less than one year according to the source. Within the same period, Zamfara owing to Yari's negligence and disregard to the welfare of the people has lost the services of more than 20 medical doctors, due to nonpayment of their salaries and failure to effect the payment of their allowances and salary increments. Investigation also reveals that nearly 50% of the highly substandard but inflated projects Yari has embarked upon was concentrated in his home town of Talatan Mafara, a move condemned by citizens of the state as irresponsible for a leader that was elected by all the people of the state. Another source who pleaded anonymity told this online media that Yari was warned by his Malam not to relocate to the Government House, hence his illegal decision to remain in his home at Talatan Mafara, since he was elected and incurring huge expenses in the process and subjecting the police and other security agents to divide within the Government House in Gusau and the governor's house at Talatan Mafara. Among all the former governors of Zamfara State according to those interviewed by Society Reproters, "Yari in less than one year through his conduct, policies and vision has proven to be the most insensitive with no clear policy direction. From creation, the state has never got any direction or focus due to poor financial management by the past leaders of the state. The whole system has become faulty democratically as there was no trust or truth in the system. The influx of the youth to the urban areas increased the rate of political thuggery in the state. According to Malam Bello Gusau, "it is shameful and disgraceful that the world has stepped into a global village, yet Zamfara is yet to locate its level, in dire need of development. The failure of all the government is because they did not have a sense of purpose, direction and focus. The gravity of the whole offence lies drastically and terrifyingly on the past leaders who left power to Governor Abdul'azeez Yari. While Yari had continued to plunder as the case of his predecessors, pundits believed that he inherited virtually nothing from the past governors. But considering the kind of leadership and lack of accountability Zamfara witnessed in the last ten months under Yari, the incumbent governor and his predecessors are to be collectively blamed for the backwardness of the state and for allowing so called contractors to defraud the state with nothing commensurate in return. Pundits also averred that if Yari is indeed serious in fighting corruption he must start with himself by stopping his unnecessary foreign and domestic trips and ensure sanity and transparency in awarding government contracts and in determining who or which company is qualified. They also said that Yari should start the war on corruption by subjecting his blood brother, Ja'afaru Dan' auta to the EFCC for investigation, because according to them the stupendous wealth Dan'auta is intimidating the people with which he didn't have prior to the emergence of his brother as governor must be investigated to convince the people that Yari is sincere and committed to fight corruption. They said virtually all the commissioners of Yari are redundant because all issues that has to do with money is now under the authority and monopoly of Dan'auta, Usman Sahabi Kaura and Alhaji Sani Jega. "The situation in Zamfara is unfortunate. Dan'auta is illiterate and has nothing before his brother became governor. Usman Sahabi has been cheating Zamfara and making Millions since Yarima was governor. If the governor is serious Dan'auta, Usman Kaura and Sani Jega must go to jail for the financial crimes they are committing against Zamfara and its citizens", Bello said. But many believed that if the way Yari has started by reducing government to impact on the economic lives of few privileged in the state is anything to go by, he will go down as the worst governor Zamfara State has ever had. For now and in view of the typical leadership direction of Yari, the hope of getting a governor that will transform the state and its economy has been dashed in Yari.
Union Bank, WACOT Rice Kick Off Financial Inclusion Drive for Smallholder Farmers in Kebbi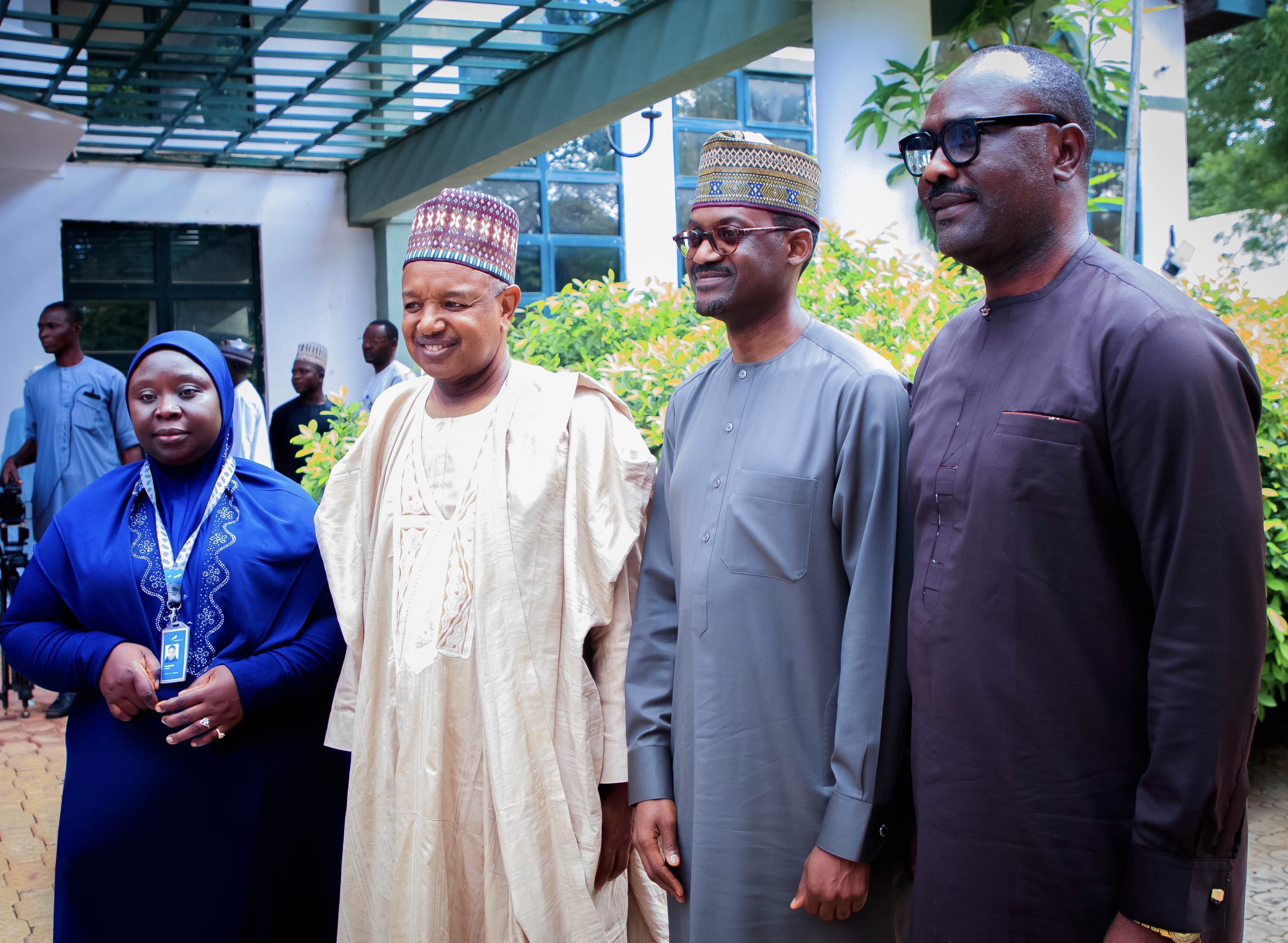 As part of Union Bank's commitment to driving financial inclusion in Nigeria, the Bank has partnered with WACOT Rice Limited – a rice processing company, to financially include 6,000 local farmers including youth and women in Kebbi State.
The Kebbi Financial Inclusion Drive (KFID) which will cover four Local Government Areas – Argungu, Augie, Suru, and Dandi – is a critical part of WACOT's Argungu Outgrower Expansion Project funded by United States Agency for International Development (USAID) West Africa Trade Hub. This program is set to resolve the overwhelming financial inclusion deficit within rural communities in Kebbi.
The financial inclusion initiative is being implemented with technical support from National Identity Management Commission (NIMC), to help the farmers acquire the relevant documentation and identification required to open bank accounts.
Union Bank will facilitate account opening and expand its agency banking network to cover the areas while supporting its agents on ground with digital banking solutions to enable seamless transacting and account management.
Farouk Gumel, Chairman WACOT and Board Chair, Union Bank was on ground in Kebbi State to kick-off the drive and paid a visit to the Kebbi state Governor, Senator Abubakar Atiku Bagudu to discuss expanding the programme state-wide.
In his recent keynote address at the recently concluded and  Chartered Institute of Bankers of Nigeria (CIBN) Conference, Mr. Gumel said:
 "As we work towards achieving financial inclusion to reach the unbanked, we must commit the same resources and investments to rural-local customers as we have done to urban-global clients to help create the growth that will lift us all to collective prosperity."
WACOT Rice is a subsidiary of TGI Group. TGI Group, through another of its subsidiary Titan Trust Bank, recently acquired Union Bank in a landmark transaction which was announced in 2021.
FIRSTBANK PARTNERS VERVE INTERNATIONAL, MAKES CUSTOMERS MILLIONAIRES IN THE FIRSTBANK VERVE CARD PROMO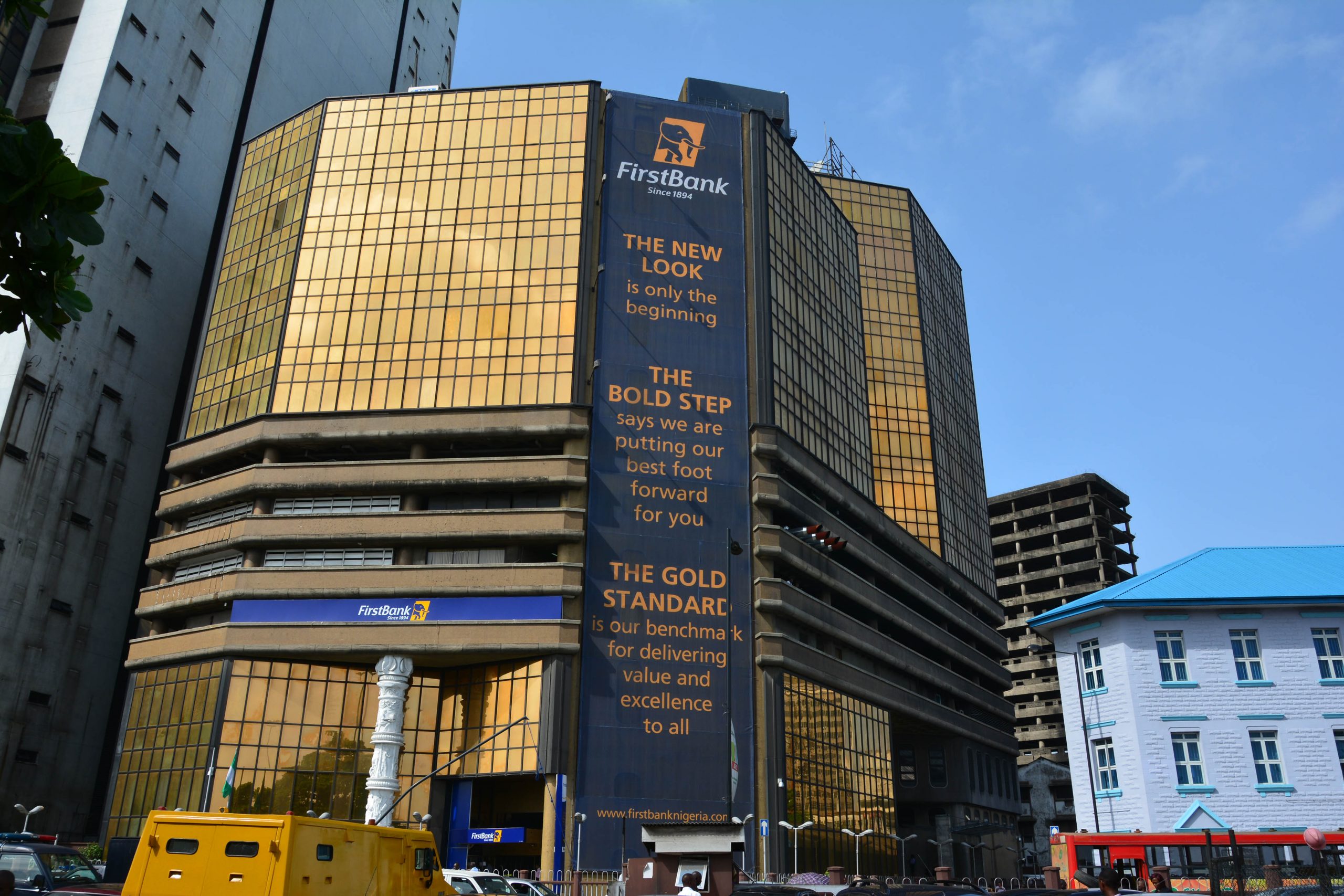 In partnership with FirstBank – Nigeria's premier and leading financial inclusion services provider – Verve International, Africa's leading payment technology and card business, has launched its third National Consumer promo designed to reward users of FirstBank verve card with exciting gifts and cash prizes to appreciate their patronage and use of the card to carry-out their electronic banking transactions.
The ongoing 2-month promo will end on 30 October 2022 as 20 customers (10 customers per month) with the highest transaction count during the promo will be made millionaires, winning the sum of N1 million each. Also, N20,000 will be won by 25 customers monthly.
On the other hand, 2620 FirstBank verve cardholders that double their transactions every week, stand a chance to enjoy 10% cashback capped at N2,000 per customer.
Speaking on the promo Chuma Ezirim, Group Executive, e-Business & Retail Products, FirstBank said "we appreciate our partnership with Verve Card through the years; a partnership of empowerment and opportunities which include growing the economy, supporting new businesses and preventing unemployment. FirstBank verve card holders are encouraged to keep using their cards as it is a card offering that promotes safe, convenient and rewarding digital banking experience with 20 customers standing a chance to be millionaires at the end of the promo."
Verve card is a secure debit card that allows cardholders to conveniently meet their daily financial needs such as payment for goods and services, airtime recharge, bill payments, funds transfer, etc. Verve card is accepted across all ATMs, POS, Web and Mobile Platforms in Nigeria.
The promo is also opened to new verve cardholders as non-verve cardholders are encouraged to visit the nearest FirstBank branch today to pick up a Verve card and start getting rewarded!
Only recently, FirstBank – in partnership with Verve – rewarded over 2601 FirstBank verve cardholders with various prizes; including N20,000 cash prize, N10,000 cash prize, N10,000 worth of airtime; power generating sets, refrigerator, cooking gas, smart TV and the grand prize of a brand-new car to a lucky winner.
Federal Government Orders University Vice-Chancellors To Reopen Schools, Begin Lectures Amid 7 Months Lecturers' Strike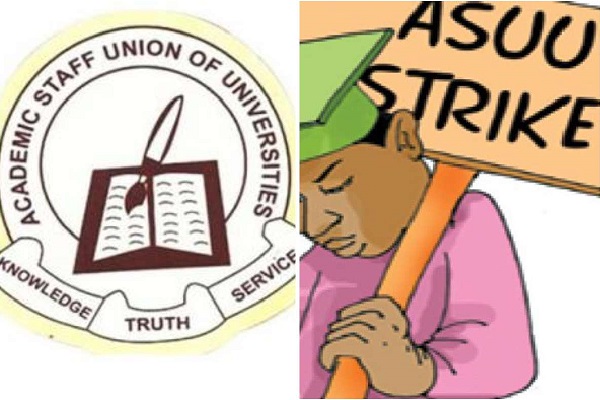 The government issued the directive through the National Universities Commission (NUC), and a letter signed by its Director, Finance and Accounts, Sam Onazi, on behalf of the Executive Secretary of the commission, Professor Abubakar Rasheed.
The Nigerian government has directed vice-chancellors to re-open universities and allow students to resume lectures immediately.
The government issued the directive through the National Universities Commission (NUC), and a letter signed by its Director, Finance and Accounts, Sam Onazi, on behalf of the Executive Secretary of the commission, Professor Abubakar Rasheed.
The letter which The PUNCH obtained on Monday, was reportedly addressed to all vice-chancellors; Pro-Chancellors and chairmen of governing councils of federal universities.
"Ensure that ASUU members immediately resume/commence lectures; Restore the daily activities and routines of the various University campuses," the letter partly reads.
We had reported that the National Industrial Court of Nigeria (NICN), on Wednesday, September 21, 2022, ordered the Academic Staff Union of Universities (ASUU) to call off its ongoing nationwide strike.
It reported that the umbrella body of the lecturers in public universities had declared a warning strike on February 14, to force the Nigerian Government to implement agreements it earlier signed with the union.
The agreement stipulated how university education would be funded for better improvement.
The strike has since rolled over and is now in its seventh month following the government's failure to implement all the agreements.
Several meetings between ASUU and the Federal Government have ended in a deadlock.
Consequently, the Federal Government went to court to challenge the strike.
The government through its counsel, James Igwe, prayed the court for an interlocutory injunction restraining ASUU from taking further steps as regards the strike, pending the determination of the substantive suit.