Meet 50 Chicks Rocking Olabisi Onabanjo University[OOU]…….
Olabisi Onabanjo Univeristy, Ago-Iwoye (with annex in Ijebu-Igbo and the School of Medicine at Sagamu) is one of the most popular state's universities in Nigeria. The school is famous for the quality of students it churned out yearly especially in the Medicine, Law and Mass Communication departments and also for her social activities. Most of today's entertainment personalities especially in the Yoruba movie circuit graduated from the school. In this edition, We bring to you top girls rocking the social and academic scene in the school with contributions from Fuziberry and Confessor. Enjoy!
Lawal Omobusola is one of the most popular faces in OOU, thanks to her activities on campus as a PR person, event planner, model and a business entrepreneur. She's a 400 Level student of Microbiology.
you can follow her on Twitter: @wumzy90 : Instagram: Biset_olaspride
Meemi is a fashionista and the CEO of Trendy Outfitters. A movie and book freak. Popoola Aminat Abisoye is a 400 Level mass Communication student.
Her Twitter and Instagram: Meemilishuz
Amigun Funke aka Fuziberry is a socialite by all standards. A final year student of Industrial and Labour Relations is among the chics that set the pace of social activities in OOU. This stylish chic loves cooking, reading and looking good. She recently won the OOU SUG Award for Most Fashionable Female and has several award to her credits, she's no doubt classy and trendy.
Olaide Oyeyemi popularly known as Moonshine is a Geo-physics final year student. She loves organizing events and has several awards to her credit. An event organizer per excellent.
Fatimoh Awonuga popularly known as Confessor is the arrow head of the annual Nigerian Campus Feminine Marathon and Awards event and also the publisher of Campus Ladies magazine. She's currently a final year student of Industrial and Labour Relations.
Olamide Alawoya, sexy and stylish are two words to best describe this pretty damsel who is fast turning into one of the most-sought-after female actresses in the Yoruba genre of Nollywood. Mimi as her friend use to call her is a final year student of Economics. This fashionista loves looking good and having fun.
Doyin Onitiri aka Prettyslim is a model and loves taking pictures. She's quite popular on campus because of her good looks. She's a final year student of Mass Communication.
Bouqui is a play girl who loves smiling and making friends. Bukola Durojaiye recently won the Miss Posh awards at the OOU Social Awards.
Taiwo and Kehinde are one of the most popular twins on Nigerian campuses. These duo popular known as Twinny Posh are stylish and trendy. Taiwo is a student of Industrial and Labour Relations while Kehinde is studying Business Administration. The petite sisters are popular faces at most OU social gatherings. Instgram: @taiwotwinnyposh       @kehindetwinnyposh
Moji Rasaq is a classy and trendy dresser. This Performing Art student is always a talk of the town mostly because of her classy fashion sense.
Bukky Talabi, she's your girl next door. Friendly and always sweet to be with, no social gathering in OOU is complete without this trendy chic.
Yemi Agbaje aka Posh Narry is a fun loving girl who loves hanging out with her clique of friends. She also love looking good and she's in her final year studying Industrial and Labour Relations.
Olaitan Olaide aka Priceless is a 400 level student of English and Performing Arts.
Oluwatoyin Tijani popularly known as Spetty is one of the chics rocking OOU and she's a 400 level student of public Administration.
Faderin Funmilayo is a 400 Level student of English, she's popularly known amongst her friends as Mzpee em. You can hook up with her on Instagram: empressodunayo
Bolarinwa Omolara is a 400 Level student of English. She's popularly called Beelarah on campus.
Awonaike Mariam popularly known as Naike on campus is a 400 Level student of Plant Science. She's one of the popular models in OOU and she loves the showbiz and entertainment world with passion. Hook up with her on Twitter: @Queennaike and Instagram: Queennaike
Mz Ruthy as she's poplaurly known on campus is one of the popular freshers in OOU. Adeyeye Oluwatomisin is 100 Level student of Education.
Wusu Bolanle Medese populalrly known as Bolta is a 400 Level Microbiology student.
Akinyemi Dolapo aka DollyP studies Philosophy and she's in her 400 levels.
Damilola Saliu is one of the popular fashion entrepreneurs on campus. This student business woman currently runs a fashion retailing business popularly known as Adorable's Wardrobe. She's humble and stylish, traits that endear her to many people on campus.  She's currently a 300 Level student of Industrial and Labour Relations.
Temitope Ojo popularly known as Flourish is a 300 Level Business Administration student.
Opara Onyinyechi Gift is a pretty chic by all standards. This Microbiology student's hobbies include dancing and traveling. She's Video Vixen, a model and a hot figure on campus.
Jumoke Oyesanya aka Jumybanty is a 400 Level student of Performing Arts.
Isoken Iyare is also one of the chics rocking the OOU campus and she's studying Performing Arts and she is in her 400 Levels.
Adeola Feyikemi, known as Diva amongst her friends is a 500 Level student of Mass Communications.
Inuwa Ammal Thelma is another fresher making her impact felt on campus. She's a cute girl who is studying English and she is a 100 Level student.
Adebanjo Yetunde popularly known as Yettystones is a 400 Level student of Microbiology.
Shodiya Funke popularly called Fadorita by friends is a 400 Level student of Philosophy.
Soetan Olawunmi aka Phamous is a 500 Level student of Industrial and Labour Relations. You can follow her on Tiwtter @keekeebold
Olabisi popularly called Sexy eyes by her cream friends is a 500 Level student of Industrial and Labour Relations.
Damilola Irebowale is one of the most popular socialite in OOU. An endowed 400 Level student Philosophy rocks the campus.
Winnifred Ogero is a 300 Level Chemistry student with Divalander as her nick name. She's into Interior Decorating business and owns and outfit called Glamour Interior Decors.
Coker Atinuke is a 500 Level Agric Economics student. She's quite sophisticated and frequently travels out of the country.  She have won many awards in OOU the likes of Most Expensive, Most Fashionable, Outstanding Personality, Most Influential, etc and  currently the Vice President for National Association of Agricultural Science Student, OOU Chapter. She's actually beauty mixed with brain.
Daramola Happy Mayowa, this 300 Level Mass Communication student cruises around campus in a Honda Baby Boy car and likes to hang out with her clique of naughty but funny friends.
Abimbola Oluwatoyin is a 300 Level Mass Communication student who loves fashion and looking good every time. She lives a quiet life on campus adnd you can hook up with her on Instagram:
– Acada Mag.
Three months after marriage crash, Bolanle Ninalowo steps out with actress Damilola Adegbite (VIDEO)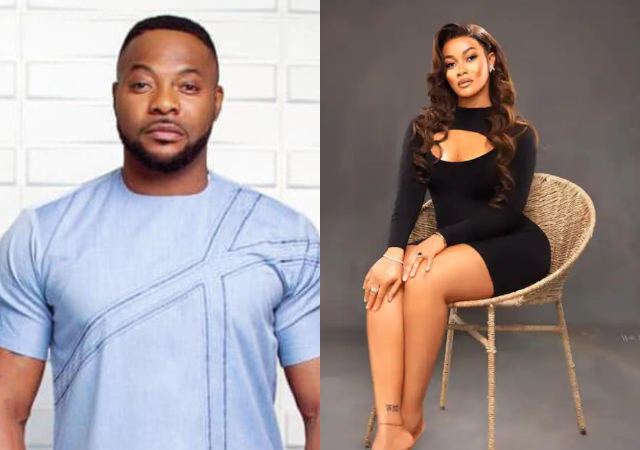 Three months after announcing the end of his marriage to wife, Bunmi, actor Bolanale Ninalowo, has stepped out with actress Damilola Adegbite.
There were speculations weeks back that the pair were an item.
In an Instagram post on Wednesday, the actor confirmed the speculation by sharing a video of himself with Adegbite with the caption, "That hateful energy – too pricy! Love dont cost a thang #LovePeaceAndLightOnly. Maka 🦍 #BOLDAMEE ♥️."
Adegbite was married to Ghanaian actor, Chris Attoh. The marriage, which produced a son, Brian, crashed in 2017.
https://www.instagram.com/reel/C0g42gVMFy_/?utm_source=ig_embed&ig_rid=2388f3cc-451b-488a-a754-5b8a50f9d8d7
Sinatra's Place, others to host maiden Computer Village Awards December 10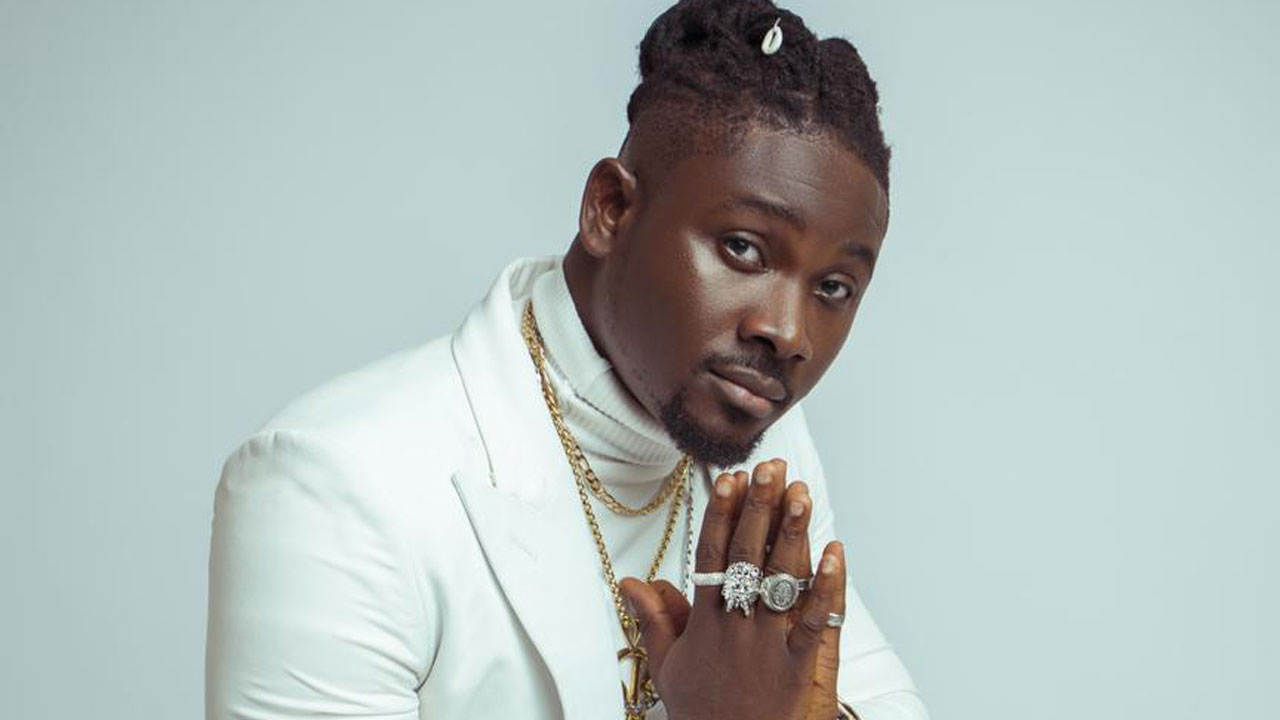 Sinatra's Place, a lifestyle and entertainment hub, is set to host the maiden edition of Computer Village Awards (CVA) on Sunday, December 10.
The award was conceived by the management of S&G Concept and MetroNews Nigeria, as a reward system for players in the popular Lagos Computer Village, located in Ikeja, Lagos. The event is billed to become an annual event.
According to the Publisher of Metronews, Otunba Femi Davies, "CVA is an idea that was conceived to recognize individuals and organisations who have distinguished themselves in the industry during the year in review."
"In reality, Lagos Computer Village is the gadget and tech hub of Nigeria. An award like this has been a long time coming. It is highly needed to encourage growth and stimulate healthy competition."
While speaking on the categories available, Davies revealed that for the first edition, there are 24 award categories. "This inaugural award is designed to honour 24 different individuals and businesses operating in different spheres of the market," he explained.
On the awards model, he explained that the selection process involves a jury, and to maintain the integrity of the jury, it is made up of eminent journalists, bankers, customers, and other stakeholders within the industry.
The awards, according to the organisers, will also cover social accomplishments alongside tech and financial achievements.
On the bandstand is Nigerian multiple award-winning cross-over music star, SB, who's ready to serenade his fans with original Afrocentric musical performance.
Partners on the initiative, aside from MetroNews and Abinibi Events Cottage, include Society Reporters, Sinatra's Place, Coca-Cola, Henessey, House 9 Hotels, Avid Waters, among other corporate sponsors.
Just In: ICPC, police clears D'banj of N-Power fraud, rape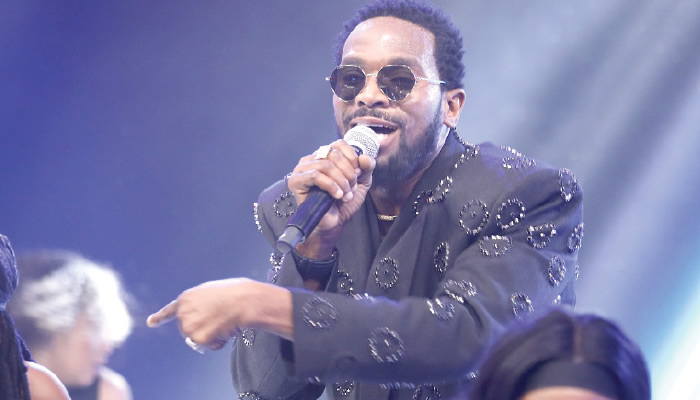 Popular singer, Dapo Oyebanjo, aka D'banj, has been cleared of rape and N-power fraud allegations by the Nigeria Police Force and the Independent Corrupt Practices and Other Related Offences Commission, respectively.
In separate documents exclusively obtained by our correspondent on Friday, the police and the anti-graft agency gave the singer a clean slate in separate clearance reports upon completion of investigations with incontrovertible outcomes on the innocence of the singer.
In an affidavit deposed by Toheeb Lawal of Abuja-based law firm, Law Corridor, before District Court of Abuja, wherein the reports of the NPF investigation, and clearance from the ICPC were exhibited and marked exhibits A and B, the legal practitioner averred that the police and the ICPC cleared the singer of rape and fraud allegations.
Society Reporters reports that in 2020, the singer was accused of rape and the Inspector General of Police ordered an investigation into the allegation.
In a report dated November 14, 2023 with case number CR:3000/X/FHQ/ABJ/SEB/T.1/VOL 18/284, and signed by ACP YY Abubakar of the Special Enquiry Bureau at the Force Criminal Investigations Department at the Force Headquarters in Abuja, the police said the matter was investigated but there was no evidence to substantiate the claim.
The report read in part, "The allegation was investigated.
The complainant, witnesses and suspects made their statement. Investigation was extended to the Glee Hotel Lagos, where the staff on duty on the date of the alleged incident, made their statement.
"The management and staff of the Glee Hotel averred that the first suspect was not seen in the hotel on the date of the alleged incident, neither was he given a spare key to gain access to any room in the hotel, where the complainant lodged, and they have only one key to each room, which completely debunked the allegation of the complainant. The management of the hotel also held that it had no record to show that complainant checked into the hotel as a guest on the alleged date and she did not at any time, raise alarm, complain or report any indecent, assault or rape.
"There is no medical report on the victim to ascertain that she was raped. 4There is no adduced facts and corroborative evidence to substantiate the allegation of rape against the suspect. Prima-facie offences of Indecent Assault, Rape and Intimidation is not made out.
"However, the complainant, through her counsel, Ojoge, Omileye & Partners, submitted a later dated 17th July, 2020, to the DIG Force CID, to voluntarily withdraw the petition and discontinue the investigation."
Also, sometimes late 2022, the ICPC accused D'banj of diversion funds associated with the N-Power Programme of the Federal Government.
However, after its investigation, the ICPC said that D'banj was not guilty of any fraud allegation. In a response to an inquiry, the commission cleared D'banj of any infraction on the matter.
The clarification was dated November 29, 2023 with document number ICPC/OPS/SDD/SPT.LG/31/23.
"The commission investigated issues of fraud in the administration of the N-POWER Scheme where Mr Daniel Oladapo Oyebanjo's name came up. However, there was no prima-facie case of fraud against him.
"Kindly be advised that Mr Daniel Oladapo Oyebanjo is not under investigation with the Commission for any fraud-related offence," the ICPC clearance partly read.
D'banj's lawyer, in his deposition filed before the Chief District Court of the Federal Capital Territory at Wuse Zone 2, Abuja, also averred that the singer was never a government official and never had any access to government funds and that the N-power campaign he supported was free and was never paid a penny by anyone or the government.