The Media can make or break economy, says Bunmi Oke. President AAAN
Bunmi Oke is the President of Association of Advertising Agencies of Nigeria (AAAN) and the representative of the industry at the national conference going on in Abuja. Aside all that, she is the Chief Operation Officer/Executive Director of 141 Worldwide, an advertising service company. She recently clocked 50 having put in 28 years in the industry.
In this interview with GODDIE OFOSE and REGINA WHENU in her office in Lagos, Oke speaks on the role of the media in building business and nation, and on how Nigeria will remain one of the most attractive markets for foreign direct investment.
With all sense of responsibility and humility, there is a subject called crisis management. And if it wasn't a difficult situation, it wouldn't have to be a subject of research on its own. One unfortunate thing about any crisis is that nobody knows how they are going to act because you cannot rehearse or prepare for a crisis.
Some people are experts in crisis management because they've managed so many. The reaction and the time must be looked at because it's a new problem which nobody has encountered before in the history of Nigeria.
I don't think anybody prepares for crisis in this part of the world. Advanced nations have learnt that they need to prepare for crisis management but we are yet to learn.
There is need for a new level of communication management. Appropriate method of reaction to crisis situations and the communication strategy to handle these periods must be implemented. The National Emergency Management Agency (NEMA) must step up its game by educating Nigerians on how to prepare for crisis management.
An average individual cannot just handle communication crisis. You need a team of professionals to do this. We do not realise how important communication management is during any challenge in the country. Foreign intervention so far, even in terms of measurement of achievement, is not much. But the difference is that they are communicating what they are doing daily.
Look at the Malaysian Airline crash. Nothing has happened since that day, they still have not found even a bicycle spoke, but they've managed the emotions of the people, families of victims and everyone around the world because of adequate communication strategy. Now, people are prepared for the worst. Everybody dreads the unforeseen, but it is well managed. That has been communication management.
We are at a level in Nigeria where we've got to start doing things professionally. It looks like everybody can do that, but no, you need to have professionals.
How best can the government address insurgency, especially in respect of security information?
We need to be frank and match ourselves with countries that have fast-tracked development, like Dubai, which took a conscious effort. They are now marketing those countries in such a way that would make them attractive. It is driven both by the government and private sector. We must remember that there is collective effort in security in the sense that everybody must be their neighbour's keeper.
We must not turn a blind eye when things happen. There should be a national re-orientation for citizens and the government at all levels where everybody takes up the responsibility to be informal ambassadors. If people meet, what impression would I create in their minds? You must be an informal ambassador of your country, of yourself, of your local government and of course of your state.
And until we all take up that mantle to say I must play my part, the government cannot do everything. By doing the right thing, the government can also be forced to take responsibility at their own level by the time we take up our own.
You don't see most foreigners talk negatively about their country, yet their countries are not perfect. You see foreigners coming here on a daily basis. They were all here at the World Economic Forum, which got negative publicity because of insecurity in the country.
The government will do its best, people will come because risk is part of life, but my point is, if it was so bad there must be something good. In every situation, something good will come out of it.
That is why I say the media is powerful. The media has the power to make or break any business or country. The media should embark on a conscious campaign to rebuild Nigeria. Besides, media marketing communications also have a huge role to play. We can write the copy line, media can do the press releases; we can work with government to expose these materials. This conscious effort would produce good result for us instead of waiting for the government all the time.
How close are we to that Nigerian dream?
I have no prophetic capability, so I cannot answer that question categorically. Many things defy the odds. When people say this is how things are done globally, you find out that it defies the odds here.
For instance, it is only in Nigeria that a 36-year-old is still referred to as youth. You will see a man who is 75 years old, who will say he is just starting life when he should be in the departure lounge.
In all sense of responsibility, I think united we stand, divided we fall. When the house is not united, you cannot do anything. I think we should wait and let time tell, because who would have believed that Chibok was going to be a global issue. It has brought out our humanness; it has brought out the importance of the media, the importance of digital technology, and borderless communication, and so many things.
As time goes on, many Nigerians will understand the power of social media, and by the time we get to conclusions, and it is an open discussion, Nigerians will take up the topic they agree with or don't agree with. Those days when you put things under the table are gone, that is why proceedings are done in the open. Everybody finds out that you are speaking not just for yourself.
Why are there no mergers and acquisitions in advertising when banking, oil and gas, manufacturing and other sectors thrive on them?
We shouldn't take any industry in isolation of its growth chart. Just like in marketing. Look at the life cycle of advertising in Nigeria, let's face it, a lot of the pioneer advertising have been individuals. They are entrepreneurs who have paid their dues. Therefore if you build something, it's unlikely that you want to let it go just like that. It's the sentiment.
In other countries the life cycles of the companies are different. They've come to a point when they realise that united we stand, divided we fall. They've realised that a one man-business normally dies with that person. That's why you find out that a lot of the multinationals have passed from two or three generations to what they are today. They are not in the first generation of the owners, so to speak. The life cycle of different countries reflect on that type of thinking.
As we all get to the middle age and start moving up, the thinking is going to change. In digital technology, we are going to see a new crop of thinking that might be totally different. Things are going to change. There are still going to be multinational and local industries that require the services of marketing communications consultants.
How has marketing communication faired in the past three decades?
I started my career in Grant advertising at 22, and if I'm going to be 50, that means one way or another I've been in the industry for 28 years. I only took a break, a biological break when I had my children. I have always been in media and marketing communications.
One thing I have learnt is that our industry is very much dynamic. You have to always change with the time to remain competitive. The education you have today is only going to be valid for two years, not to talk of now with digital technology. The point I'm bringing out is that I learnt two things. Always try and anticipate the need to develop yourself at any point so that you can be relevant. You must be consistent with what goes on. The body will age, but the brain does not have to age. So to keep the brain youthful, you have to keep in touch with reality. Dynamism is what determines this industry.
The second thing I discover is that if you want to play, I always like the idea of playing at the international level but with local knowledge. And that has been a personal dream. I want to be able to go to anywhere in the world and fit in. This means that I have to keep myself abreast of communication language.
The other part I also discovered is that you need very much to be a good team player to be able to evolve. I have had the opportunity to work with different people and discovered that everybody has individual skills that are harnessed when the strength is brought together. If somebody is a good copywriter and doesn't have a product to sell, he will languish in the dark.
Is the advertising industry immune to falling standards?
We have to be careful, because standard can be misconstrued. In marketing communication, we must evolve communication plans that help to project the businesses, services and products that have a brand issue or a communication issue at hand. Don't forget that businesses are also evolving. When you say falling, it could be relative and that is why I find it very difficult to answer your question.
For instance, more people attend school now in Nigeria; but in terms of quality, written and spoken English, three decades ago, if somebody finished Standard Six in Nigeria, they would write very good English. Now you have people who are leaving university who cannot construct good sentences in English. And they would say more people are now getting tertiary education.
I have my personal standards, but that does not mean it is something that must come across the board. For example, I do not like to use fingers to eat food like eba and amala, and it's not a matter of being posh. I just don't want the thing to get stuck in my fingers because I keep long nails.
Professionalism is what I like to measure against world class standard. That is in terms of delivery, turn-around time and ability to solve problems. It doesn't mean that the materials that come from the UK are necessarily the material that would fly here. But we can meet some certain basic standards.
What is the industry's position at the confab?
For now, what we are trying to do is let the government understand the need to use marketing communication services to market Nigeria for greater development, and that starts by using the mixture of both professionals and those who work in communication mix to come together and reposition Nigeria. Without it, there is nothing we would do.
Whatever the government comes out with, I still believe it is critical to have an organ of government that has established marketing communication. For instance, every embassy should be a marketing outlet for Nigeria, and we must also have a unified structure there. Even our orientation campaign should be internally generated.
So there is a lot of work to be done, but professionally. Let's borrow a leaf from what the multinationals do when they are launching a new product, they see it as a business which must bring in returns. Why can't we see Nigeria as a business, and do everything to re-position it so that it can bring in the much-needed returns?
House Of Representatives Issues Warrant Of Arrest On Central Bank Governor, Cardoso, Accountant-General, 17 Others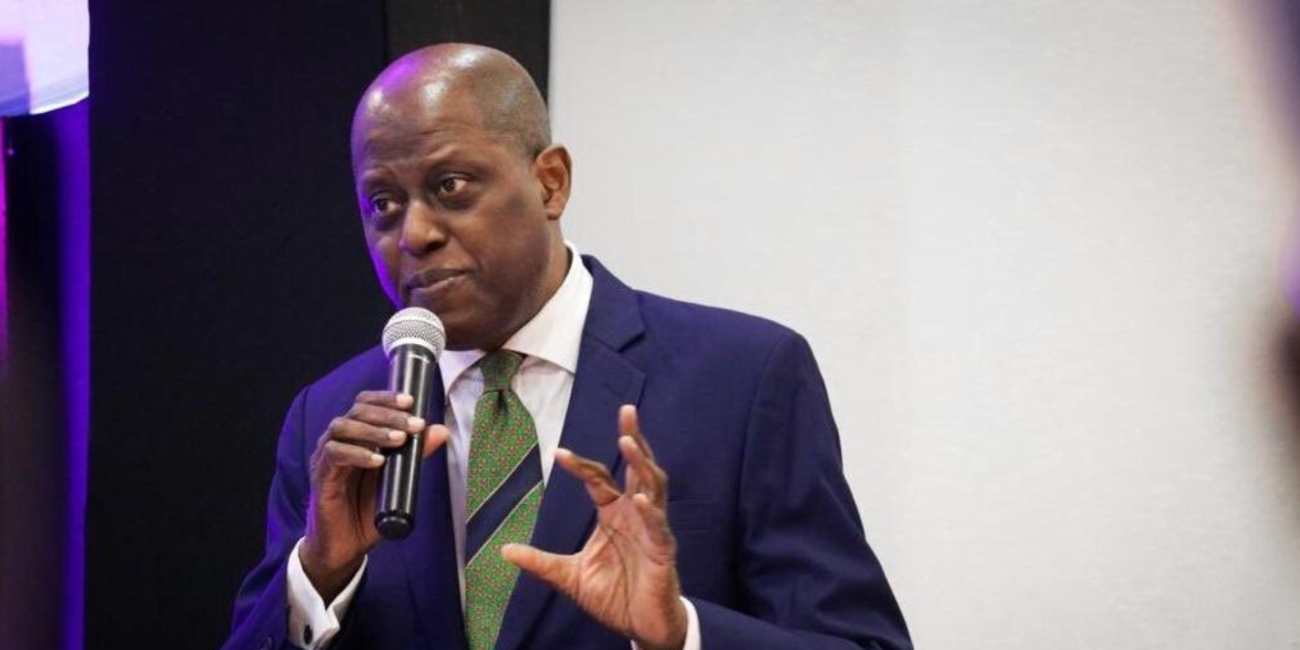 The House of Representatives' Committee on Public Petitions has asked for a warrant of arrest to be issued on the Governor of the Central Bank of Nigeria (CBN), Olayemi Cardoso, the Accountant-General of the Federation (AGF), Oluwatoyin Madein, and 17 others over refusal to appear before it to answer questions on their operations.
It was gathered that the issuance of the arrest warrant was sequel to the adoption of a motion moved by Fred Agbedi, representing Ekeremo/Sagbama Federal Constituency of Bayelsa State on the platform of the Peoples Democratic Party (PDP) at the committee's hearing on Tuesday.
Agbedi, while moving the motion, said that the arrest warrant had become imperative following the attitude of the invitees, adding that the parliament worked with time and the CEOs had been invited four times but failed to respond to the invitations.
Agbedi said that the CBN Governor, the AGF and the rest of the invitees should be brought to appear before the committee by the Inspector General of Police through a warrant of arrest after due diligence by the House Speaker, Rep Tajudeen Abbas.
The Chairman of the Committee, Micheal Irom (APC-Cross River), in his ruling said that the Inspector-General of Police should ensure the invitees were brought before the committee on December 14.
It was gathered that the petitioner, Fidelis Uzowanem, had earlier said that the petition was anchored on the Nigeria Extractive Industries Transparency Initiative (NEITI) 2021 report.
Irom said, "We took up the challenge to examine the report and discovered that what NEITI put together as a report is only consolidation of fraud that has been going on in the oil and gas industry.
"It dates back to 2016 because we have been following and we put up a petition to this committee to examine what has happened.
"The 2024 budget of 27.5 trillion that has been proposed can be confidently funded from the recoverable amount that we identified in the NEITI report.
"It is basically a concealment of illegal transactions that took place in NNPCL; they have been in a sink with some oil companies where some companies that did not produce crude were paid cash core, an amount paid for crude oil production."
FCTA uncovers illegal oil refining warehouse in Abuja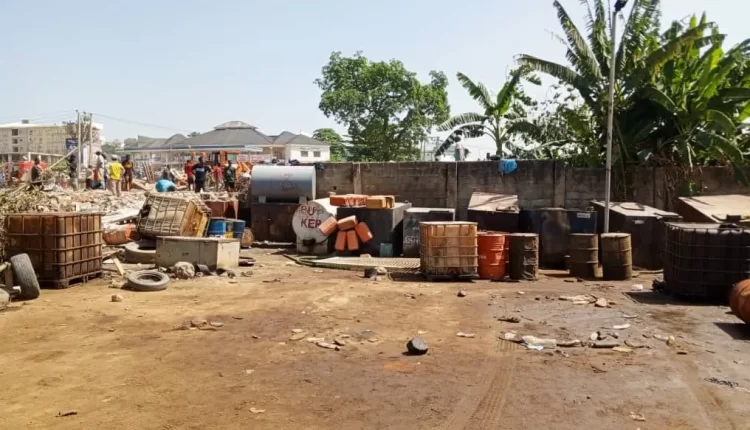 In continuation of the city cleaning exercise, Authorities of the Federal Capital Territory Administration (FCTA) with operatives of security personnel have uncovered an illegal oil refining warehouse in Mabushi, opposite Mobile filling station on Ahmadu Bello way in Abuja.
The Director, Department of Development Control, FCTA, Mukhtar Galadima after the operation on Thursday, said the illegal refining site was discovered during the continuation of the city cleaning exercise.
According to him, about three to four plot of lands designated for commercial purposes have been converted to an area where oil and diesel are being adulterated and circulated to other parts of the city.
Galadima explained that the city sanitation task force will look into the provision of the law and make necessary recommendations to the FCT Administration for further actions on the plots used for the activity.
He said there was no arrest but the items used in carrying out the illegal refining have been impounded.
Galadima said, "During the continuation of our city sanitation exercise in Mabushi opposite Mobile filling station on Ahmadu way, we discovered an illegal refining site where oil and diesel are being adulterated, we have done the needful by moving the items to Nigerian Security and Civil Defence Corps.
"From what we have seen so far, about three or four pilot of lands designated for commercial purposes have been converted to unapproved activities, which we believe the owners are fully aware, there will be consequences.
"We are going to look at the provision of the law and make necessary recommendations to the FCT Administration"
He said the administration will continue to go tough on activities being carried out without government approval,  especially revocation of the titles.
Collaborating, Head, operations FCT Directorate of Road Traffic Service (DRTS), Deborah Osho said the city management team during the exercise also discovered that most of the areas in the Nation's capital have been converted to illegal car mart and motor parks.
She disclosed that fifteen vehicles have so far been impounded since the operation commenced about two days.
Central Bank To Freeze Accounts Without BVN, NIN From April 2024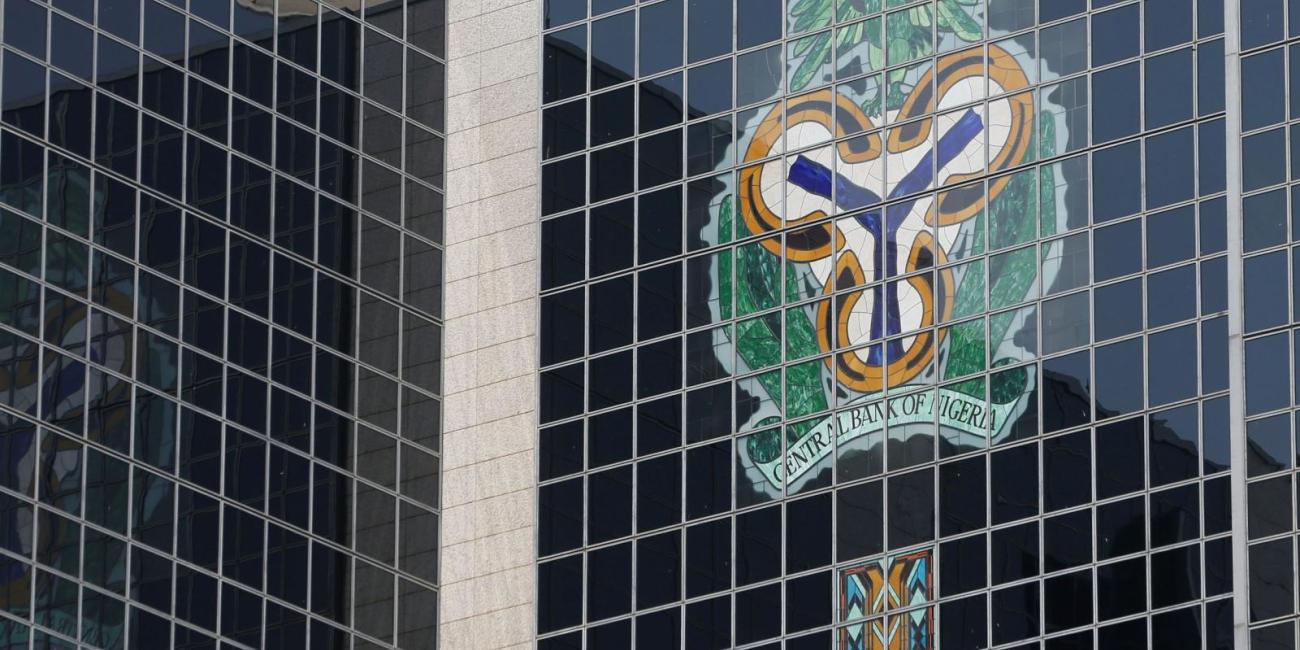 The Central Bank of Nigeria (CBN) said on Friday that it will freeze accounts without a Bank Verification Number (BVN) or National Identification Number (NIN) from April 2024.
This is according to a Friday circular by the apex bank which said a BVN or NIN verification will be "conducted shortly".
It also said all BVN or NIN attached to accounts/wallets must be electronically revalidated by January 31, 2024, according to the circular by the CBN Director of Payments System Management Department Chibuzo Efobi, and the Director of Financial Policy and Regulation Department Haruna Mustapha.
More details later….