The Media can make or break economy, says Bunmi Oke. President AAAN
Bunmi Oke is the President of Association of Advertising Agencies of Nigeria (AAAN) and the representative of the industry at the national conference going on in Abuja. Aside all that, she is the Chief Operation Officer/Executive Director of 141 Worldwide, an advertising service company. She recently clocked 50 having put in 28 years in the industry.
In this interview with GODDIE OFOSE and REGINA WHENU in her office in Lagos, Oke speaks on the role of the media in building business and nation, and on how Nigeria will remain one of the most attractive markets for foreign direct investment.
With all sense of responsibility and humility, there is a subject called crisis management. And if it wasn't a difficult situation, it wouldn't have to be a subject of research on its own. One unfortunate thing about any crisis is that nobody knows how they are going to act because you cannot rehearse or prepare for a crisis.
Some people are experts in crisis management because they've managed so many. The reaction and the time must be looked at because it's a new problem which nobody has encountered before in the history of Nigeria.
I don't think anybody prepares for crisis in this part of the world. Advanced nations have learnt that they need to prepare for crisis management but we are yet to learn.
There is need for a new level of communication management. Appropriate method of reaction to crisis situations and the communication strategy to handle these periods must be implemented. The National Emergency Management Agency (NEMA) must step up its game by educating Nigerians on how to prepare for crisis management.
An average individual cannot just handle communication crisis. You need a team of professionals to do this. We do not realise how important communication management is during any challenge in the country. Foreign intervention so far, even in terms of measurement of achievement, is not much. But the difference is that they are communicating what they are doing daily.
Look at the Malaysian Airline crash. Nothing has happened since that day, they still have not found even a bicycle spoke, but they've managed the emotions of the people, families of victims and everyone around the world because of adequate communication strategy. Now, people are prepared for the worst. Everybody dreads the unforeseen, but it is well managed. That has been communication management.
We are at a level in Nigeria where we've got to start doing things professionally. It looks like everybody can do that, but no, you need to have professionals.
How best can the government address insurgency, especially in respect of security information?
We need to be frank and match ourselves with countries that have fast-tracked development, like Dubai, which took a conscious effort. They are now marketing those countries in such a way that would make them attractive. It is driven both by the government and private sector. We must remember that there is collective effort in security in the sense that everybody must be their neighbour's keeper.
We must not turn a blind eye when things happen. There should be a national re-orientation for citizens and the government at all levels where everybody takes up the responsibility to be informal ambassadors. If people meet, what impression would I create in their minds? You must be an informal ambassador of your country, of yourself, of your local government and of course of your state.
And until we all take up that mantle to say I must play my part, the government cannot do everything. By doing the right thing, the government can also be forced to take responsibility at their own level by the time we take up our own.
You don't see most foreigners talk negatively about their country, yet their countries are not perfect. You see foreigners coming here on a daily basis. They were all here at the World Economic Forum, which got negative publicity because of insecurity in the country.
The government will do its best, people will come because risk is part of life, but my point is, if it was so bad there must be something good. In every situation, something good will come out of it.
That is why I say the media is powerful. The media has the power to make or break any business or country. The media should embark on a conscious campaign to rebuild Nigeria. Besides, media marketing communications also have a huge role to play. We can write the copy line, media can do the press releases; we can work with government to expose these materials. This conscious effort would produce good result for us instead of waiting for the government all the time.
How close are we to that Nigerian dream?
I have no prophetic capability, so I cannot answer that question categorically. Many things defy the odds. When people say this is how things are done globally, you find out that it defies the odds here.
For instance, it is only in Nigeria that a 36-year-old is still referred to as youth. You will see a man who is 75 years old, who will say he is just starting life when he should be in the departure lounge.
In all sense of responsibility, I think united we stand, divided we fall. When the house is not united, you cannot do anything. I think we should wait and let time tell, because who would have believed that Chibok was going to be a global issue. It has brought out our humanness; it has brought out the importance of the media, the importance of digital technology, and borderless communication, and so many things.
As time goes on, many Nigerians will understand the power of social media, and by the time we get to conclusions, and it is an open discussion, Nigerians will take up the topic they agree with or don't agree with. Those days when you put things under the table are gone, that is why proceedings are done in the open. Everybody finds out that you are speaking not just for yourself.
Why are there no mergers and acquisitions in advertising when banking, oil and gas, manufacturing and other sectors thrive on them?
We shouldn't take any industry in isolation of its growth chart. Just like in marketing. Look at the life cycle of advertising in Nigeria, let's face it, a lot of the pioneer advertising have been individuals. They are entrepreneurs who have paid their dues. Therefore if you build something, it's unlikely that you want to let it go just like that. It's the sentiment.
In other countries the life cycles of the companies are different. They've come to a point when they realise that united we stand, divided we fall. They've realised that a one man-business normally dies with that person. That's why you find out that a lot of the multinationals have passed from two or three generations to what they are today. They are not in the first generation of the owners, so to speak. The life cycle of different countries reflect on that type of thinking.
As we all get to the middle age and start moving up, the thinking is going to change. In digital technology, we are going to see a new crop of thinking that might be totally different. Things are going to change. There are still going to be multinational and local industries that require the services of marketing communications consultants.
How has marketing communication faired in the past three decades?
I started my career in Grant advertising at 22, and if I'm going to be 50, that means one way or another I've been in the industry for 28 years. I only took a break, a biological break when I had my children. I have always been in media and marketing communications.
One thing I have learnt is that our industry is very much dynamic. You have to always change with the time to remain competitive. The education you have today is only going to be valid for two years, not to talk of now with digital technology. The point I'm bringing out is that I learnt two things. Always try and anticipate the need to develop yourself at any point so that you can be relevant. You must be consistent with what goes on. The body will age, but the brain does not have to age. So to keep the brain youthful, you have to keep in touch with reality. Dynamism is what determines this industry.
The second thing I discover is that if you want to play, I always like the idea of playing at the international level but with local knowledge. And that has been a personal dream. I want to be able to go to anywhere in the world and fit in. This means that I have to keep myself abreast of communication language.
The other part I also discovered is that you need very much to be a good team player to be able to evolve. I have had the opportunity to work with different people and discovered that everybody has individual skills that are harnessed when the strength is brought together. If somebody is a good copywriter and doesn't have a product to sell, he will languish in the dark.
Is the advertising industry immune to falling standards?
We have to be careful, because standard can be misconstrued. In marketing communication, we must evolve communication plans that help to project the businesses, services and products that have a brand issue or a communication issue at hand. Don't forget that businesses are also evolving. When you say falling, it could be relative and that is why I find it very difficult to answer your question.
For instance, more people attend school now in Nigeria; but in terms of quality, written and spoken English, three decades ago, if somebody finished Standard Six in Nigeria, they would write very good English. Now you have people who are leaving university who cannot construct good sentences in English. And they would say more people are now getting tertiary education.
I have my personal standards, but that does not mean it is something that must come across the board. For example, I do not like to use fingers to eat food like eba and amala, and it's not a matter of being posh. I just don't want the thing to get stuck in my fingers because I keep long nails.
Professionalism is what I like to measure against world class standard. That is in terms of delivery, turn-around time and ability to solve problems. It doesn't mean that the materials that come from the UK are necessarily the material that would fly here. But we can meet some certain basic standards.
What is the industry's position at the confab?
For now, what we are trying to do is let the government understand the need to use marketing communication services to market Nigeria for greater development, and that starts by using the mixture of both professionals and those who work in communication mix to come together and reposition Nigeria. Without it, there is nothing we would do.
Whatever the government comes out with, I still believe it is critical to have an organ of government that has established marketing communication. For instance, every embassy should be a marketing outlet for Nigeria, and we must also have a unified structure there. Even our orientation campaign should be internally generated.
So there is a lot of work to be done, but professionally. Let's borrow a leaf from what the multinationals do when they are launching a new product, they see it as a business which must bring in returns. Why can't we see Nigeria as a business, and do everything to re-position it so that it can bring in the much-needed returns?
JUST IN: Tinubu Meets Ibori, Wike, Makinde In Abuja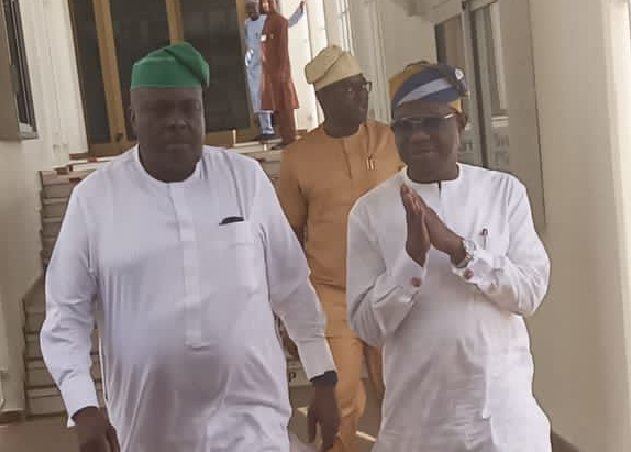 President Bola Tinubu is currently holding a closed door meeting with James Ibori, former Governor of Delta state; Nyesom Wike, the immediate past Governor of Rivers state; and Seyi Makinde, the Oyo State Governor.
The meeting is taking place at the President's office in Aso Villa.
Reports say the three politicians arrived at the Aso Rock Villa at about 4:20om on Friday, 2 June, 2023.
Details shortly…
Court Orders Union Bank To Pay Former Manager N20.2m Over Wrongful Termination…….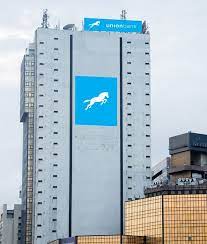 Justice Maureen Esowe of the Lagos division of the National Industrial Court has ordered the Union Bank to immediately pay the total sum of N20, 261, 810 million to one of its retired staff, Asenime Claire Ojuzo.
The judgment sum according to Justice Esowe, is the shortfall of gratuity Union Bank ought to pay Mrs. Asenime, upon her retirement.
Justice Esowe made the order while delivering judgment in a suit marked NICN/LA/534/2017, filed by a retired officer and the bank.
The claimant, a former senior manager at Union Bank, through her lawyer, Chief Paul Omoijiade, had asked the court to "declare that the purported approval by the bank of the claimant's withdrawal from service which the Claimant did not apply for was wrong.
"A declaration that the purported determination of the Claimant's contract of service by Union Bank is wrongful, same having been done without due process as laid down in the bank's handbook and the bank's custom and practice.
"A declaration that the purported removal of the claimant from his employment as Senior Manager (SM) without due process amounts to redundancy for which the claimant is entitled to redundancy benefit.
"A declaration that Union Bank is in arrears of N18, 114, 600 million, in the payment of the Claimant's gratuity.
"A declaration that the deduction of the sum of N16,106,219.66 million, as outstanding loans, status car, unearned medical, outstanding status generator, and car from the claimant's gratuity is unlawful.
"An order of the honourable court directing Union Bank to pay to Ojuzo the sum of N16,106,219.66 million, deducted from the claimant's gratuity.
"An order of the honourable court directing Union Bank to pay to Ojuzo the sum of N18,114, 600 being a shortfall in the gratuity paid to her.
"An order of the honourable court that the bank pays the sum of N12 million, to the Claimant as compensation for the defendant's wrongful and unlawful action withdrawing the claimant's services without due process.
"An order of the honourable court for the payment of interest at the rate of 20% on the deductions and withheld gratuity under paragraphs (f) and (g) above.
"An order of the honourable court that the bank pay to the claimant the sum of N1 million, being the cost of litigation.
During the trial of the suit, the claimant told the court that she was a staff of the bank until her employment was wrongfully withdrawn on November 22, 2013, and her terminal benefits were never paid in full.
She also told the court that Union Bank also deducted the sum of N16, 106, 219.66 million, which the bank referred to as outstanding loans, unearned housing, status car, and unearned leave from her benefit, adding that, said she never applied for withdrawal service, therefore, the withdrawal of her services is tantamount to redundancy.
Defending the suit, Union Bank through its witness, Francis Idiaghe, who was led by Feliz O. Ogungbemi, told the court that there is no provision in the Trust Deed of variation that the claimant or any employee of Union Bank can remain in service till the age of 60. Rather, than underemployment, either party can determine the contract by giving a month's notice.
The witness told the court that the Defendant, exercising her right under the contract, determined the contract by a letter of withdrawal of service dated November 22, 2016, issued to the claimant. Adding that the sum of N16,106,219.66 million, deducted from the claimant's terminal benefits covers the loans (N13,683,188.86 million) taken by the claimant during the pendency of her employment and the outstanding and unpaid money (N2,247,210 million) covering the cost of her status car and a generating set.
Union Bank in its final written address, asked the court to determine "Whether the claimant is entitled to a declaration that the withdrawal of the Claimant's employment is unlawful.
"Whether the Claimant having been paid her terminal benefit and having accepted same, can be heard to complain that his contract was not properly determined.
"Whether the termination of the Claimant of employment by the Defendant amounts to redundancy.
"Whether the Claimant is entitled to the sum of N18,114,600.00 (Eighteen Million One Hundred and Fourteen Thousand Six Hundred Naira) as outstanding gratuity from the Defendant.
"Whether the deduction of the sum from the Claimant's terminal benefit in the liquidation of Claimant's outstanding staff loans, status, generator loan, and unearned medical is unlawful.
"Whether by the evidence placed before this Honourable Court, the Claimant is entitled to damages in the sum of N12 million.
"Whether the Claimant is entitled to interest at the rate of 20% on the alleged outstanding gratuity and the amount allegedly deducted from her gratuity.
"Whether the Claimant is entitled to the sum of N1 million, as cost of litigation."
Justice Esowe, in her judgment on the suit after the evaluation of parties' submissions, and citing plethora of legal authorities, held that: "having gone through the claimant's claim, evidence led in support, the defendant's defense, evidence led in support, with the final written submissions of Counsel on both sides, this Court, while adopting all the issues formulated by Counsel, has distilled a sole issue for determination, to wit: Whether the Claimant has proved his case to be entitled to the reliefs sought." culled: Business Hallmark.
Dr. Ope Banwo Speaks On Transitioning  Naija Lives Matter Organization To Non-Partisan Mode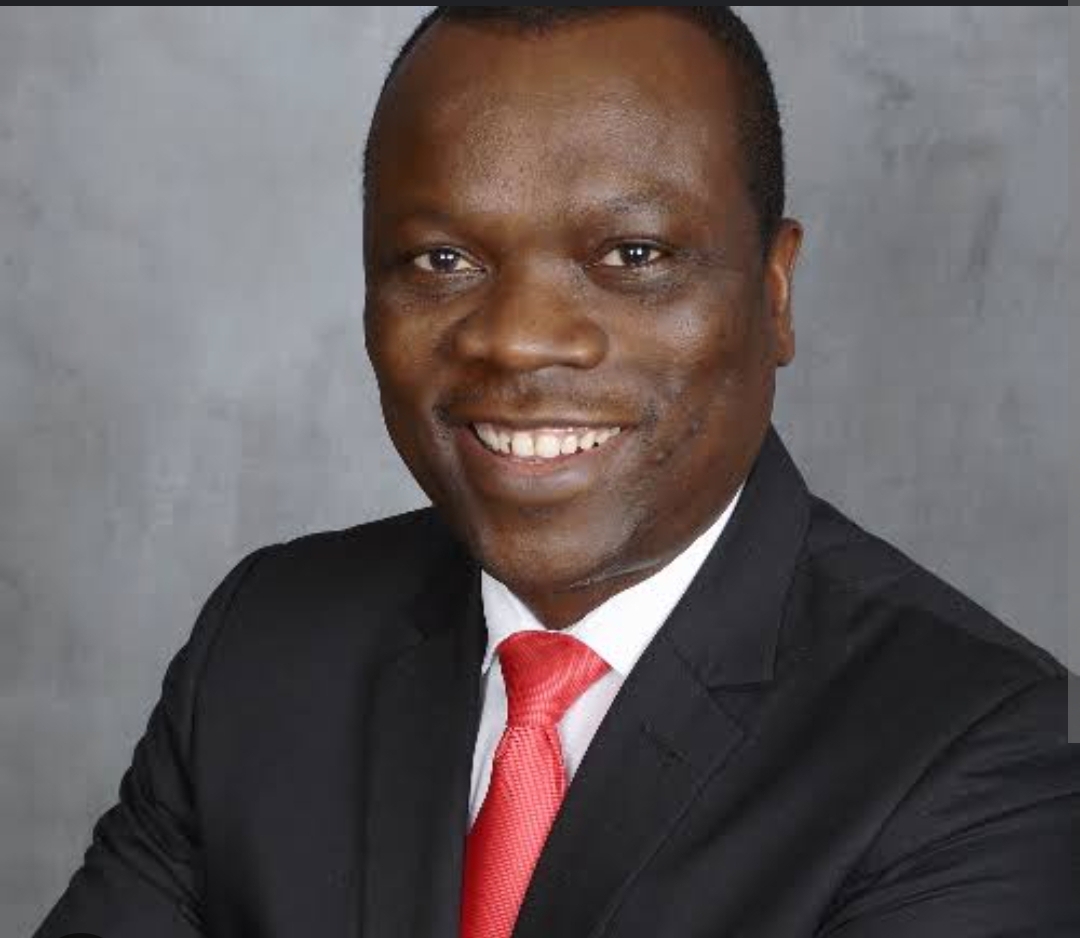 ***Says Organization Will Now Focus On Projects To Improve Nigerian Lives
Dr. Ope Banwo, the founder of Naija Lives Matter (NLM), a non-governmental organization committed to better lives for Nigerians has explained the organization's decision to refocus its priorities.
In a statement released on Tuesday, Dr. Banwo stated that the organization's mission and goals extend beyound the 2023 elections, electioneering campaigns, and politics.
According to him, the process of the organization had been clearly communicated from its very beginning to avoid any accusations of opportunism or policy inconsistencies, which are unfortunately common in our country when disagreements arise.
He said; "Since 2011, the NLM organization has consistently de-emphasized its partisan support for any specific candidate after the elections and campaigns are over, enabling it to concentrate on its global mandate of making Naija lives matter to all Nigerians, irrespective of their political affiliations.
"When Naija Lives Matter endorsed Peter Obi as our chosen candidate in August 2022, we made it clear that our partisan involvement would solely extend until the conclusion of the elections. Subsequently, we would focus on other aspects of our mission and goals, for which our organization was founded in 2011.
"In the past, we supported Jonathan through the GEJ project, rallied behind Buhari through the Buhari4Naija project in 2015, and even had a Moghalu4Naija project before eventually endorsing Peter Obi for the 2023 elections.
"Our commitment is not irreversibly tied to any particular politician; it lies in what we believe is in the best interest of Nigeria and its people," Dr. Banwo said.
With the transition, NLM now moves beyond the recent election cycle, with a current focus on organizing projects aimed at making the lives of all Nigerians better.
"Henceforth, we shall therefore leave the legal and political affairs to lawyers and politicians, and respect the decisions of the courts, whatever they may be.
"In alignment with our mandate and the previously declared engagement period for the 2023 elections, we hereby inform our members that Naija Lives Matter will now shift its focus towards other aspects of our charter such as mass non-partisan mobilization on national issues, youth empowerment training, workshops, community assistance services for the less privileged in Nigeria, and other activities.
"In light of this new direction, we will convene meetings with our state directors and cell leaders to announce additional NLM initiatives that extend beyond politics in the coming days. These initiatives will focus on non-partisan national mobilization, youth empowerment through training and workshops, and community-building responsibilities.
"All our threads on WhatsApp and other social media platforms will once again be dedicated to NLM as we officially conclude the Peter Obi Nation Project for the 2023 elections," Dr. Banwo noted.
Thanking members of the Peter Obi Nation Project of the NLM organization for their tremendous efforts during the 2023 elections, Dr. Banwo said that together they fought valiantly in a highly contested electoral process, adding that together they gave as much as they got in the very bitter partisan electioneering campaign for the organization's endorsed candidate, Peter Obi.
"We did not compromise and many of us even paid the price of alienating some of our long-term friends in the heat of partisan battle.
"To this end, I am immensely proud of every individual involved in this monumental battle, and it has been an honor serving as the Chief Vawolence Officer for Naija Lives Matter side of things during this 2923 election cycle. We also offer No apologies for our passionate campaign for what we passionately believed in. It was what it was.
Acknowledging the fact that many individuals who joined NLM's special Peter Obi Nation Project were primarily interested in supporting the Labour Party (LP) presidential candidate, and may not share NLM"s broader mandate and NGO charter, Dr. Banwo said that the organization would understand if those solely focused on partisan politics choose to disassociate themselves from the NLM organization across it numerous groups and threads, adding that the organizational continuity transcends any single election cycle.
"To be clear, this pivot by NLM does not mean we no longer support Peter Obi. We continue to stand behind his 2023 mandate which we believed in, wholeheartedly. Nevertheless, our organization was not established solely for this election cycle. We have followed the same refocusing approach after the elections in 2011 and 2015. Although the intensity of this cycle was undeniable, our policy remains intact.
"We hope that our fellow compatriots engaged in the highly intense campaign for 2023 will understand and respect our decision to shift away from combative partisan politics at this juncture. Instead, we aim to engage the Tinubu government in a non-partisan yet critical manner, reminding them of their promises and holding them accountable. Should the courts later remove him from office, we will also celebrate. But for now, we have a country to assist in governance."