MARK KUCHER – The Master of Falsehoods
On October 6, 2020, NextGen Mining, a company with over 75 years of collective experience of prospecting, exploration and mining of precious metals in Nevada, entered into a Letter of Intent (JMX LOI) with JMX, LLC for the Jessie Project located in Nevada. The LOI expired on February 2, 2021. The Company has a lawsuit pending in the Second Judicial District Count of the State of Nevada and for the County of Washoe against JMX, LLC, Donn Gunn, Mark Kucher and Thomas Mancuso, former Managing Director for breach of contract and fiduciary duties relating to JMX LOI. The lawsuit is still ongoing as of August 2021.
FALSE STATEMENTS FROM MARK KUCHER DATED 2019. Taken from the prospectus: https://dlpresourcesinc.com/ management-directors/

Mark D. Kucher, Advisory Board
Mr. Kucher brings over 35 years of mining investment banking, company creation and shareholder wealth creation. He is currently the Managing Director and Chief Investment Officer of the Bank of Nevis International
https://www.pressreader.com/ canada/stockwatch-daily/ 20191016/282449940790318
Shell Summary for Oct. 15, 2019 – PressReader
https://www.pressreader.com
› canada › stockwatch-daily
16 Oct 2019 — The eighth shareholder of DLP is Mark Kucher. ..In February 2019, he became a managing partner of Bank of Nevis International, a bank …
So KUCHER became a managing partner in BONI in 2019? Is that possible? BONI was wholly owned by Bank of Nevis Limited then and there is no mention of a Mark Kucher in their financials for that year. So, did Kucher make a statement to the Toronto Stock Exchange (TSX) that he knew was not true and all because he wanted boost his corporate profile to benefit himself on the Board of DLP? The TSX should please tell us.
THE BAD MIND OF MARK KUCHER
NEVIS people beware there a waah wolf among yuh He's coming tuh tek everything. Yuh job yuh haad wuk an laba him wa lef yuh wid nuttin. Empty cupboard frustration an tears.
Dis elderly man who like di jink a likkle too much is among yuh suh beware. Bad mind, ongle fi himself. Always ongle fi himself. Kucha fos everyone else laas.
Mark Kucha dem kno him inna Nevada dem kno him inna Canada. Be careful Be careful him ave a lang history of legal cases an nearly all always bout funds breach of contract
He's fooling yuh him cyaa fool di people him run away from
Nevis people open yuh eyes St kitts people open yuh eyes!
'Anointed' Aspirant Of Ekiti First Lady Allegedly Diverts Billions Of Naira Earmarked For APC Council, Ward Executives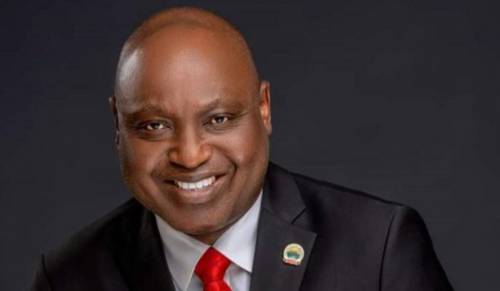 A governorship aspirant and immediate past Secretary to the Ekiti State Government, Biodun Oyebanji, has been accused of diverting billions of naira allocated to his former office by Governor Kayode Fayemi for local government and ward executives of the All Progressives Congress.
Oyebanji is the anointed aspirant of the First Lady, Bisi Fayemi.
Some APC members, who spoke with SaharaReporters, had earlier alleged that Mrs Fayemi was backing the aspiration of Oyebanji against her husband's wish.
A local government executive member of the party told SaharaReporters that a stipend of N20,000 each was allocated to the office of the Secretary to the State Government monthly to be given to party executives but Oyebanji diverted the funds for three years.
"Can we please ask Oyebanji to account for this huge sum. It's no hidden facts again that all the ward excos across the 177 ward receive monthly stipend of N10,000 while that of 16 local government area take home N20,000 monthly.
"In a simple arithmetic: There are 26 excos in each ward. Thus, 26 × 177 = 4602 ward excos with cost implications monthly of: 4602 × N10,000 = N46,020,000 (N46m) and annually, 12 × N46,020,000 = N552,240,000 (N552.24m) and in the past 3 years: N552,240,000 × 3 = N1,656,720,000 (N1.656bn).
"Let us also go down to the local government exco: there are 16 LGAs with 26 excos in each of the local government: the arithmetical calculation is therefore as follows: 26 × 16 = 416 with cost implications monthly: 416 × N20,000 = N8,320,000 (N8.3m) and in one year: N8,320,000 × 12 = N99,840,000 (99.84m) and in 3years: N299,520,000 (299.5m)
"Can we therefore ask our annointed candidate to tell us and Ekiti people, irrespective of party affiliation how these tax payers money were distributed and expended totalling N1,956,240,000. (1.956bn). That's about 2billion."
Speaking further, the APC chieftain said, "Whatsoever a man sows, that shall he reap. He was at different times a different person to different individuals. He was the chief strategist to Michael Opeyemi Bamidele during the Senate struggle in 2010.
"The chief strategist to Oluomo Segun Osunkolu for senatorial contest, chief strategist to Senator Olubunmi Adetunmbi, but what was the outcome of all these, even same nomenclature to Akinlayo Kolawole.
"We must all remember that all these victims of Mr Strategist are at their various positions of authority at no contribution or participation as Micheal Opeyemi Bamidele currently representing Ekiti Central, while Olubunmi Adetunmbi represents Ekiti North, while several others that have paid to the chief strategist for consultancy are also at their various positions without any contributions of this "perfect strategist".
"With the above, I will also like to remind one of the All Progressives Congress aspirants in Ekiti, particularly in person of Biodun Oyebanji of the seeds he had sown in the past. Maybe he has forgotten that a day like this will come when he was boasting before aspirants before now, under the guise of "consultancy" to collect huge sum to be their campaign consultant, using a prominent sin of Iyin-Ekiti and a current minister as a ploy to convince the aspirants then to enter his traps.
"Some of his antics can easily come to mind of some of the current aspirants as they have fallen his victims, he is the only person who can give account of how much he had collected, little did they know that he was loading his account to launch attack and political war against them in future and the time is now.
"Of particular note was the over N28million he collected from an aspirant in 2017 to work for him as his campaign consultant, it is no doubt that his conscience would have been kicking in case he had forgotten, but is it even easy to forget a deal of N28million where N18million was released immediately in cash.
"After a lot of threat joined by a serving female House of Representatives members from Ijero-Ekiti axis, he collected the balance of the N10million and the compensation for the female federal lawmaker, I leave them to their conscience.
"As if that was not enough, he simply approach the aspirant that the serving Minister had directed them to work for a particular aspirant, who later became the party candidate and won the election, the tenure is about to end and the compensation is the current chess on the table.
"This convinced me beyond expectation that he does not need the seat, but that some leaders came together to send him on an errand. This brought about another Yoruba adage that: 'Ti won ba ran ni n'ise eru, a maa nfi ti omo je ni o'. Mr Annointed, can you be generous and kind enough to let us know those who have come to collect any money under any guise for your ambition.
"You have collected money from aspirants like you now before this day, and even vowed not to contest any election, even as low as ordinary councillor, and if anyone sees your poster anywhere, that maybe it's your obituary, I pray that God did not take your words for your vow, 'tori wipe, eyin ni ohun, to o ba ti jade, ko see ko pada'. A word is enough for the wise, but it is always good to guide our actions, not for today, but future purposes."
When contacted, spokesperson for the Biodun Oyebanji Campaign Organisation, Raheem Akingbolu, asked our correspondent to text him.
He, however failed to respond to the question sent to him hours after acknowledging it.
How Ondo Government Concealed Death Of Student In School Owned By Wife Of APC Chairman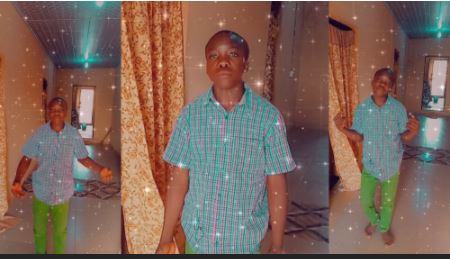 The Ondo State Government is doing everything possible to cover up details surrounding the death of Ojo Emmanuel Oluwafemi, a 16-year-old JSS 3 student of CAC Grammar School, Akure, who passed away on January 11, 2022.
Parents of the student were called by a teacher in the school on the afternoon of that day that Oluwafemi was ill and had been rushed to a hospital for treatment.
But when the boy's father got to the hospital he didn't meet his son at the emergency room of the hospital.
He was later directed to meet the teacher at the hospital gate where he saw Oluwafemi being brought in dead by a commercial taxi driver, who disappeared from the place immediately.
Principal of the school, Mrs Oluwapelumi Adetimehin, stated that Oluwafemi looked healthy and bubbly when he got to school that fateful Tuesday.
However, another account of events leading to Oluwafemi's death claimed that he attempted to jump through a window but hit his head against the post and collapsed in the process.
He was said to have been given hydrocut injection by a nurse at the school's clinic at about 9:00am before being taken to hospital around 1:30pm.
Physician of the deceased's family, Dr Ilesanmi Micheal, in a recent interview insisted that it was only a qualified and certified medical doctor that was permitted to administer hydrocut injection on anyone.
Investigation has, however, revealed that the the Ondo State Government was doing everything to cover up circumstances surrounding the death of the boy because the school's principal was wife of Chairman of Ondo State All Progressives Congress, Engr Ade Adetimehin.
According to a reliable source, the deceased's parents had no intention to speak to the press about the death of their son until they started hearing contradictory accounts of what must have happened to their son.
They wondered why none of the school teachers volunteered to take the boy to the hospital in their cars and why the state government had to offer them money two days after the boy's death.
Mother of the deceased student, Prophetess Omolade Ojo, revealed that there were details about the death of her son that the school was hiding from the the public.
Reps Probe Attorney-General Of Federation, Malami, IGP Over Police Invasion Of Magodo Estate In Lagos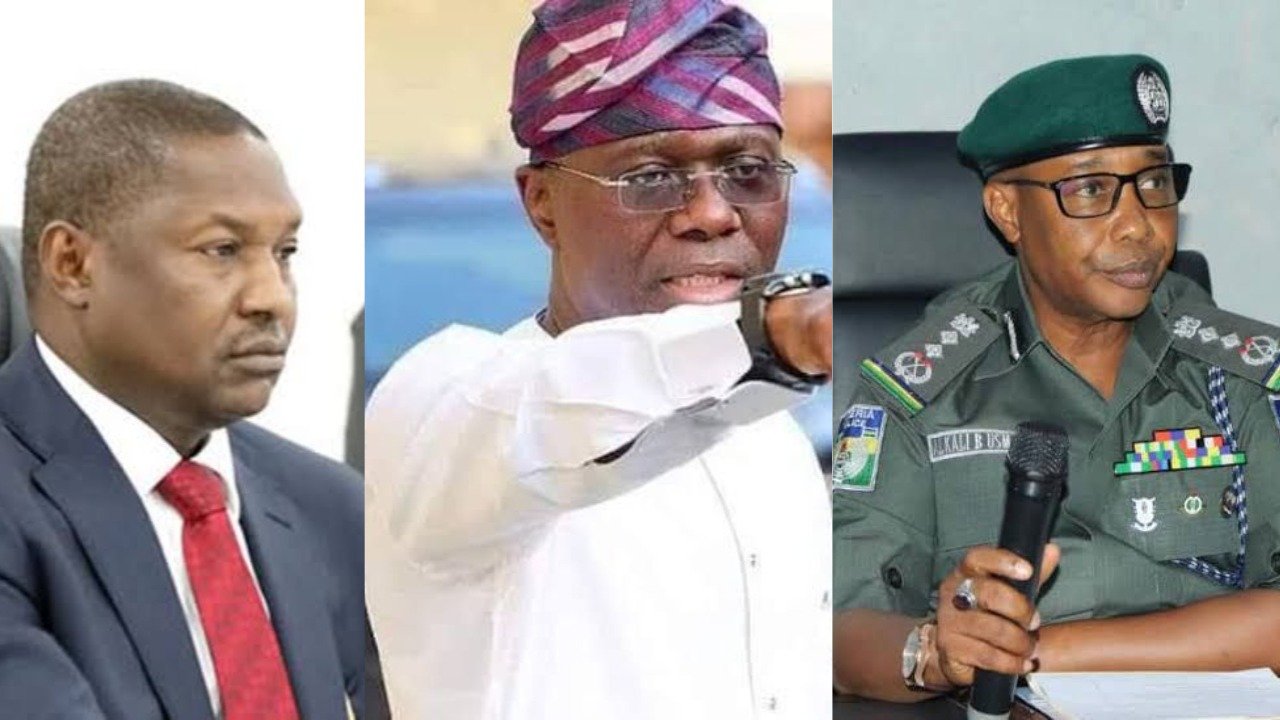 Lawmakers at the House of Representatives on Tuesday mandated its Committees on Justice, Public Petition and Police to investigate the involvement of the Attorney-General of the Federation, Abubakar Malami, and Inspector-General of Police, Usman Baba Alkali, over their alleged involvement in the police invasion of Magodo Estate in Lagos.
It was learnt that the committees are to ascertain the alleged attempt to destabilise the peace of Lagos State and scuttle the ongoing settlement process and enforce an illegality.
The committees will also appropriate sanction for any police officer found culpable in the illegal enforcement and breakdown of law and order.
This was after a motion of urgent public importance moved at the plenary by Ademorin Kuye and Rotimi Agusoye at the Wednesday plenary.
Kuye recalled that the residents of Magodo GRA Phase 2, Shangisha, Lagos, woke up on the morning of December 5, 2020 to the sight of hundreds of armed thugs, stern-looking and fully armed policemen and members of the Shangisha Landlords Association purportedly to execute a judgment.
"The judgment that was supposedly being enforced was delivered in 2012 by the Supreme Court in Military Governors of Lagos State & Ors Vs Adebayo Adeyiga & Ors in Appeal No SC/112/2002 wherein the apex court affirmed the judgment of the Court of Appeal and the High Court delivered on the 31st of December 1993 in suit No ID/795/88.
"The declaratory judgment of the Supreme Court only recognised the judgment creditors as being entitled to the allocation and reallocation of 549 plots of land in Shangisha Village, not possession of any land.
"Several attempts have been made by the Lagos State Government from 2012-2015, to settle the matter amicably making different engagements with the judgment creditors presenting a proposal for reallocation in the Magotho Residential Scheme within the Badagry area of the state which some of them accepted.
"The Lagos State Government again in 2016 initiated a settlement to reallocate Ibeju Lekki Coastal Scheme located in the Ibeju Lekki Area but this was rejected by the lead plaintiff Chief Adebayo Adeyiga, as government continue to dialogue with majority of the judgment creditors to reach a concession towards implementing the judgment
"Despite the ongoing settlement efforts and the pendency of an interlocutory injunction dated Dec 1st 2020 before the Court of Appeal seeking an order restraining him and his agents, Chief Adeyiga purportedly encouraged by the Attorney-General of the Federation and the Inspector-General of Police stormed the estate with unknown bailiffs and armed security operatives to execute a judgment that was purportedly delivered by Lagos High Court.
"The execution being presently executed through the office of the AGF with the connivance of the IGP is illegal as only the Lagos State Deputy Sheriff can execute same and not thugs aided by Police men.
"The highhandedness and reckless show of force on the 5th of December, 2021 and the 4th day of January 2022 in Magodo by Chief Adeyiga and his cohorts in blatant disregard to Order 8 Rule 17 of the Supreme Court Rules 2014 and Section 37 of the Enforcement of Judgment and Order Part III of the Sherriff and Civil Process Act, LFN 2004 can lead to loss of lives and properties and ultimately breakdown of law and order.
"The Attorney-General of the Federation is destabilising Lagos State by using is office to back this illegality as a meddlesome interloper and the instrumentality of state – the Nigeria Police Force and their illegal court bailiffs, to scuttle ongoing settlement between the Lagos State Government, Magodo GRA 2 residents and the judgment creditors," he said.
The motion was supported by majority of the members when put to voice vote by Speaker Femi Gbajabiamila and was eventually adopted.