MADE IN UNILAG: DR. D.K OLUKOYA SET TO BE HONOURED AGAIN!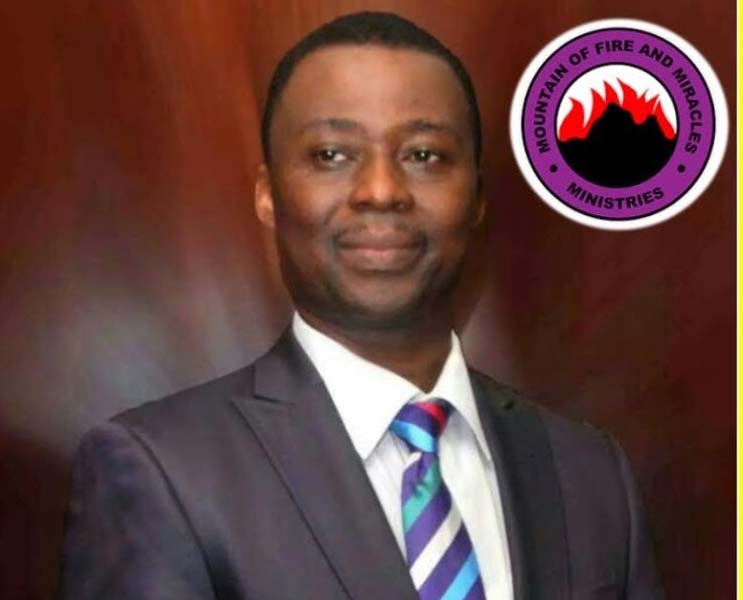 Dr. Daniel Kolawole Olukoya, the General Overseer and founder of Mountain of Fire and Miracles Ministries (MFM), is set to receive an honour well deserved at the 50th convocation ceremony of the reputable University of Lagos billed to take place from April 1 to 5, 2019.
The pastor, author and televangelist is an outstanding graduate product of the famous university who values education and a man after God's heart. Over the years, he has exhibited great philanthropy by supporting and sponsoring the less privileged students in Nigeria beyond the walls of his reputable bible believing church MFM.
As a first class graduate from the University of Lagos in 1980 with an outstanding degree in microbiology, he proceeded on scholarship to the University of Reading in Reading, Berkshire, England for his Doctorate degree (PhD) in Molecular Genetics.
He, thereafter, returned to Nigeria and worked as a geneticist at the Nigerian Institute of Medical Research (NIMR), Yaba-Lagos. As a researcher, and to his credit, he has published over 80 scientific publications. Beyond the academics, his research and work on cloning of genes is very remarkable making him the first person to clone genes in this part of the world.
In a benevolent act, Dr. Daniel Olukoya and his adorable God-fearing wife established the Daniel & Fola Biotechnology Foundation, a registered NGO, to train young Nigerian citizens in molecular biology and biotechnology. This is an absolutely outstanding effort from the unassuming man of God with a view to helping mostly indigent youths.
It's no gain saying that the pastor and founder of Mountain of Fire and Miracles Ministries values people's lives more than any material thing in the world and cherishes education so much so that he sponsors thousands of students on scholarship, privately, through his ministries.
It is, therefore, indisputable that he is an honourable man that deserves the great honour from the University of Lagos as he has also supervised over 30 PhD students, most of who are presently doing very well in their chosen fields around the world.
Those in the know, say it is not a surprise that the Governing Council and Senate of the University has identified Dr. Daniel Kolawole Olukoya as befitting of being conferred with an honorary doctorate degree at this year's convocation ceremony where the citadel of learning, will also be graduating 12,811 students this year.
Apart from the acclaimed scholar and clergyman, Dr. D.K Olukoya, other notable personalities such as Mr. Jim Ovia, the founder of Zenith Bank and Mr. Lateef Okunnu, the former Minister of Works and Housing in Nigeria would also be conferred with honors.
On record, Dr. D.K Olukoya has received many awards such as: Special Awards for Excellence in Research and Administration (SAFERA 2012); Top Great African Achievers Leader's Legacy Awards, South-Africa 2013; Outstanding Christian Leader's Awards, Quintessence African Leader of Integrity Merit Award 2014; Humanitarian Personality of the Year 2013 Award; Merit Award at the 6th Herbert Macaulay Memorial Lecture; United Nations Humanitarian International Award; Zik Legacy Prize for True Leadership National Award; The Distinguished African Icon Award 2015 and many more.
To Dr. Olukoya, beyond his degrees and awards, the preacher of the word of God believes that the most important thing today is to ensure that those firsts in God's kingdom do not become the last and miss salvation.
UBA Revamps Kiddies, Teens Accounts; Customers to Get 13th Month Reward, Scholarships, Other Benefits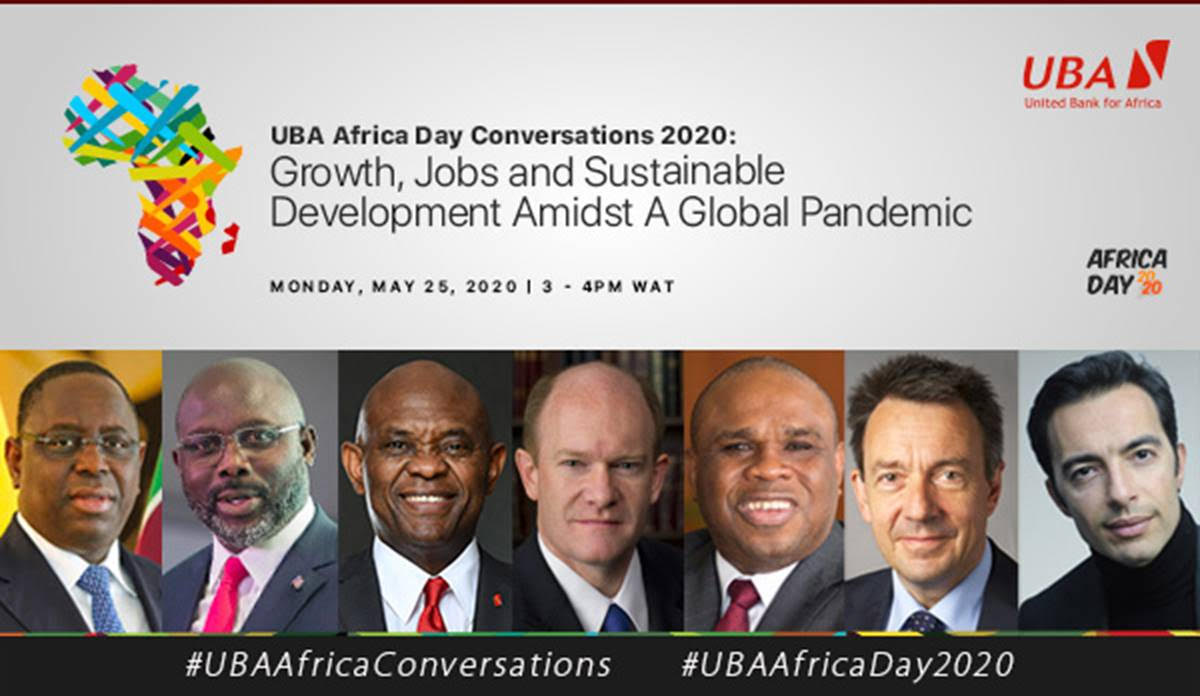 Pan African financial institution, United Bank for Africa (UBA) Plc, is set to reward consistent customers with a 13th month cash reward as well as access to scholarships in the upgraded and revamped UBA Kiddies and Teens Accounts.
To qualify for these exciting rewards, customers need to maintain a minimum balance in these accounts which have been designed to enable parents and guardians save for their children aged between 0 – 12 years for the UBA Kiddies Accounts and from 13 to 17 years for UBA Teens Account, whilst also teaching the kids money management skills.
Breaking this down to both old and new customers, UBA's Group Head Marketing and Customer Experience, Michelle Nwoga, said, the Children banking proposition have been revamped with new offerings to assist parents imbibe the culture of savings in their kids from a very tender age.
To enjoy the 13th month reward all the customer needs to do is maintain a standing instruction of saving a minimum of N5,000 for 12 months and they are rewarded automatically; in the same vein, for the Scholarship reward of N200,000; the customer simply needs to maintain a standing instruction of saving a minimum of N10,000 for six months to qualify for a bi-annual draw.
In addition to saving for their child's future, holders of the UBA Kiddies and Teens accounts can also get discounted healthcare plans.
Nwoga said, "Typically, conversations about money start at home, when parents open their child's first account and the kids start asking questions about money. It's one of the most important conversations a parent has with their child, hoping to set them on the right track to managing money responsibly.
"And that is why we have introduced exciting benefits and rewards to these account holders to make it easier for parents as they help their kids develop financial and money management skills. Our Kiddies and Teens Account offers parents an opportunity to give their children a head start in life by starting to save for their future early, Nwoga stated.
In a similar development, UBA recently upgraded its mobile and internet banking applications, introducing lots of new, exciting and interactive features to aid banking, while allowing customers to perform unlimited transactions from the comfort of their mobile phones
UBA's Group Head, Consumer & Retail Banking, Marketing, Jude Anele, who expressed delight with the upgrade said that the bank's numerous investments into digital transformation has begun to yield good returns for customers, going by the reviews already received.
"I will like to let you know that all the investments we have made over the years in the area of technology will begin to yield now, because already UBA's new Mobile Banking App demonstrates our resolve to provide unparalleled experience across all our channels is in line with UBA's vision to dominate Africa's digital banking space," Anele said.
The United Bank for Africa is a leading pan-African financial institution offering banking services to more than twenty million customers globally. With footprint in 20 African countries and presence globally in the United Kingdom, the USA and France, UBA is connecting people and businesses across Africa through retail, commercial and corporate banking, innovative cross border payments and remittances, trade finance and ancillary banking services.
Governor Dapo Abiodun's Great Strides in One Year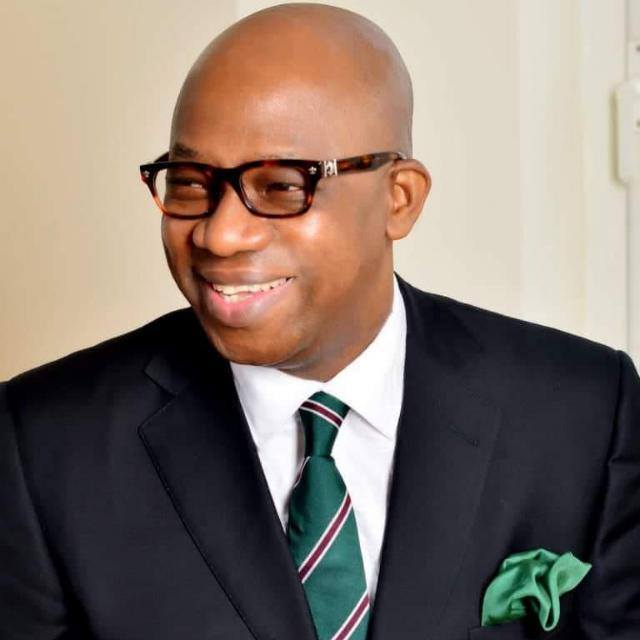 When my friend, Dr. Dapo Abiodun, told me he wanted to stand for office as Governor of Ogun State I have to admit I was very concerned and said as much to him. I didn't understand why someone who had achieved his level of success in the oil and gas industry would want to move into politics. Anyone who was familiar with the Ogun State political landscape at the time knew that he had a very difficult fight ahead of him. Almost two years later, I have to doff my hat to Governor Dapo Abiodun.
As I had envisaged at the start, the road to the governorship was indeed a difficult and rocky one but in hindsight, I am pleased that he embarked upon it. Some would say that the fact that he was sworn in as governor on his birthday speaks to the fact that he was destined for the role. Unsurprisingly, when I expressed my concerns about his political ambitions to him he stood his ground firm based on his strong conviction on the role he believed he could play in the development of his beloved Ogun State. I now take it as a lesson to us all that where the vision is compelling, the fight is undoubtedly worth it.
A year after being sworn into office, I am very pleased to see that the drive and the determination that took Abiodun into office is slowly bringing transformation to Ogun State. As we all know from bitter experience, getting into office is one thing; executing on promises, however, is quite another matter.
A key pillar to Abiodun's transformation strategy is Ogun State's proximity to Lagos State, the economic capital of the country. Due to the gradual urban sprawl, there are areas of Ogun state already wrongly seen as being part of Lagos State. Instead of sulking, the governor is seeking to capitalise on this by working to position Ogun State as a second economic hub. The five-year Ogun State Economic Transformation Project (OGSTEP) developed by the governor and his team is a comprehensive effort that is designed to propel the state into a high-income one that is both inclusive and sustainable.
The programme is expected to lift Ogun State's gross national income and raise per capita income, meeting the World Bank's threshold for high income states. A key anchor of OGSTEP is to foster greater private sector participation in the State's economy with a particular focus on improving the business-enabling environment, strengthening agri-food value-chains and upgrading the skills development and capacity building sectors.
I strongly believe that the current COVID-19 pandemic has brought to the fore the fact that "government alone cannot do it." The only way that Nigeria as a whole, and Ogun State specifically, will make the necessary progress is for government, private sector and non-governmental organisations (NGOs) to work collaboratively together to drive things forward. With this in mind, the intention is that OGSTEP will also be used to implement reforms to the public sector in order to facilitate the smooth implementation of the state's social and economic plans.
OGSTEP is still in its implementation phase (full-blown project implementation is expected to commence in October 2020) but it's clear that the governor and his team have already started making good progress on the key focus areas – infrastructure, social development, education, youth empowerment & employment, and agriculture.
On the infrastructure front, the Ogun State government has commenced the construction of some major state roads; the roads from Owode to Idiroko, Osi Otta to Ikola, and Ijebu-Ode to Epe, to name a few. Also, given the importance it holds to the state's economy, it has also undertaken palliative repair works along the Lagos-Sango-Abeokuta dual carriageway. Given his stated strategy of benefiting from the state's proximity to Lagos, it only makes sense that there is easy access between the two capital cities.
Still on infrastructure, the government has also successfully restored portable water supply by the Water Corporation to Abeokuta and 14 other communities, including Ikenne. This effort has added 7,000 more homes to the state's water supply system. I think this is particularly timely given the current pandemic. We've all heard so much about the importance of hand-washing to reduce the spread of the pandemic but this becomes "grammar" when people have no access to water. The state still has a way to go to achieve 100% water connectivity but this has definitely been a big step in the right direction.
The second key focus area of social development is a hydra-headed beast; one that cannot be tackled in just a year. Again, for me, the key thing is ensuring that the state is on the right trajectory; not just showing intent but actually beginning to take concrete steps to address the myriad of issues.
First and foremost, especially at a time like this, we must look at healthcare. In the recent past, the governor has installed a molecular lab at Olabisi Onabanjo University Teaching Hospital (OOUTH) as well as commissioning five well-equipped isolation centres in the state. I hope to God that not all the isolation centres will end up being required but this is definitely one area where it is better to be safe than sorry. I read a quote mid-March as the pandemic started spreading aggressively across the globe that, "Only time will tell whether you over-reacted or under-reacted but better to find you did the former than the latter." With this in mind, Abiodun also increased the payment to health workers by 200%, and provided a special risk allowance and life insurance for personnel treating COVID-19 patients.
To bolster the fight against the pandemic, qualified private hospitals have also been identified and enrolled as incident centres to widen the coverage of COVID-19 support at this time. On the side of the populace, the government has been donating protection masks and distributing palliatives to the people to reduce the risk of contagion and to alleviate the suffering caused by the pandemic.
From a security standpoint, the governor has procured 100 '4X4' patrol vehicles and 200 motorcycles to aid the security officers in their work. The reality is that there can be no serious policing without mobility. We all know someone (even if not our own personal experience) who has called out the emergency services only to be left waiting for an inordinate amount of time as they make their way to the incident location. Thankfully that narrative is slowly changing in Ogun State.
In response to the highly contentious farmer/herdsman issue, the state has inaugurated cattle herders and farmers' conflict resolution and peacekeeping committee. This rightly moves the conversation away from the usual blame game, to resolving the arising issues on both a holistic and a case by case basis.
Regarding education, Abiodun and his team have also successfully rehabilitated 236 schools over the year – one school per ward, across the state. Given the current social distancing realities, the state has also collaborated with Microsoft to design a remote learning system for its education sector, Ogun Digital Classroom, for primary and secondary schools on OGTV, DSTV and GoTV from Mondays to Fridays. We are all fast reaching the conclusion that aside from the loss of lives, one of the saddest outcomes of the pandemic is the significantly increased number of out-of-school children. Rather than whining about the situation, we need to focus on developing practical and sustainable solutions to the problem.
As a step towards addressing the lingering unemployment issue (which we all know eventually leads to a security issue), the governor approved the absorption of over 1,000 Administrative Staff College of Nigeria (ASCON) 2018 entrants into the civil service and the payment of nine months' salary arrears. The state also successfully negotiated a new minimum wage with minimal contention; no mean feat. In addition, the state has undertaken a series of youth empowerment programmes including a graduate unemployment youth scheme and the distribution of palliatives.
Last, but by no means least, is the governor's work in the agricultural sector. I for one have read with increasing concern, several articles about food security over the last few weeks. With everything going on in Nigeria in particular, and the world as a whole, the country can simply not afford a food security crisis. The human and economic cost is unthinkable. It was, therefore, a huge relief to learn of the various programmes that the state has undertaken in the agriculture sector in the last year. The initiatives include the commissioning of Ogun State Agricultural Technology and Innovation Centre, the facilitation and distribution of funding and inputs to 3,500 cassava farmers, and putting frameworks in place to attract private sector investment to the sector, amongst others.
So a year into his tenure as the executive governor of Ogun State, I am pleased with my dear friend, Governor Abiodun, because not only did he succeed in winning the hearts and minds of his Ogun State brothers and sisters, he is also making good progress in transforming their lives. My prayer for him is that just as he has achieved great success in his first year, may God grant him the wisdom and strength to continue to do right by his people.
BY SEGUN SENBANJO
COVID-19: Laredo Chops Reach out To The Front-line Workers In Lagos Isolation Center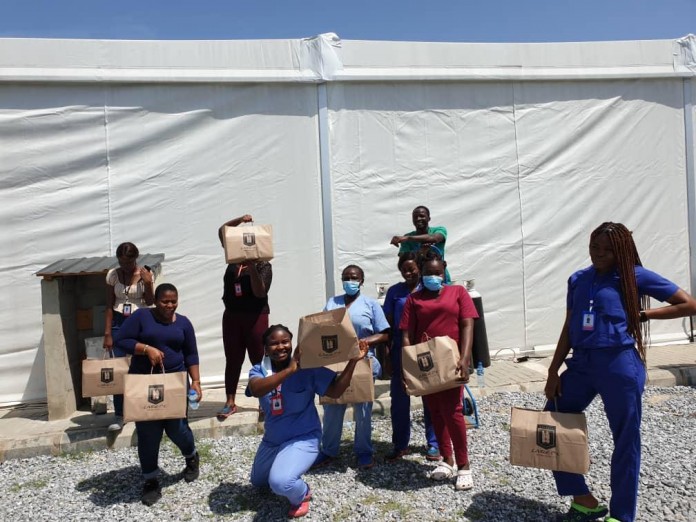 King of small chops, Laredo Chops has reached out to some frontline workers with his sumptuous small chops and finger foods in a way to give his support in the fight against Covid-19.
The frontline workers that include medical doctors, nurses, support staff took delivery of the priceless chops on Tuesday, 19th Of May 2020 with so much gratitude.
According to a letter obtained by us from the Chief Executive Officer of Laredo Chops, Mr. Olanrewaju Jimoh; this move is a way of showing appreciation to all frontline workers who have been on the 'battlefield' ensuring the war against Covid-19 is won.
Also, he noted that there is a need to celebrate the frontline workers, hence, the need for his magnanimous move.
The astute businessman however prayed for those who have been affected by the virus, and asked God to heal them.
Furthermore, he urged Nigerians to adhere strictly to the laws and orders that have been put in place by appropriate authorities to prevent this deadly virus from spreading beyond the present level in the country.
It will also be noted that Mr. Olanrewaju Jimoh has been so active in this humanitarian gesture; since the inception of the total lockdown in Nigeria, giving out cash, gift-items, and foodstuffs to support the vulnerable people in the society.