"WHAT LIES WITHIN" (THE MOVIE) PREMIERE AUGUST 31ST 2017
What Lies Within chronicles 24 hours in the life of a happily married woman and her pregnant sister-in-law who are unwittingly thrust into the center of an incident that could have far reaching consequences on their lives and those of their loved ones.
The drama¬-thriller, premiering on the 31st of August is directed by trained film maker, VANESSA NZEDIEGWU and co-produced TOPE TEDELA,  PAUL  UTOMI and VANESSA NZEDIEGWU.
Vanessa Nzediegwu a former presenter of "box Office" a gold myne production, studied Filmmaking in Los Angeles, C.A, USA where she obtained a Diploma in Directing from the New York Film Academy (NYFA) and worked on her first short film project in Hollywood with HBO Director John krokidas.
Afterwards,  she has been on several works such as "Black November" appeared in a series of television shows and films like BBC West trust TV Series "Wetin Dey", M-Net Series "Edge of paradise" and a host of others. She has written and directed a few short films and documentaries such as Tangled Minds, The Oando foundation film documentary on child literacy with a special focus on "The girl child" and a behind the scenes look at the unveiling of the Africa Magic Igbo channel amongst other things.
As a talented artist, Vanessa's works have been purchased and displayed at several art festivals both locally and internationally. Her most recent exhibition was at the just concluded Pan African Art and Film festival (Los Angeles, U.S.A. She is the founder of the art foundation popularly known as ETA (Extremely Talented Artists)that helps nurture and provide a platform for up coming artists by showcasing their works.
On the other hand, Tope Tedela (christened Temitope Christopher Tedela) is a Nigerian actor and sensational producer whose professional acting began in 2006 when he was cast as Julian on Popular TV Drama: Edge of Paradise while pursuing his degree in Mass communications at the University of Lagos, Nigeria.  Since then, he featured in Niyi Towolawi's Twisted and Super Story in 2007 and after a hiatus to complete his degree, he returned and has starred in films like A Mile From Home, A Soldier's Story, Out of Luck, Surulere.  He has also starred King Invincible, Ojukokoro, Slow Country and will be seen in Catcher and the telenovella, Jemeji amongst other projects. Tedela's work has earned him several awards including the Africa Magic Viewers' Choice Awards (AMVCA) and Nigeria Entertainment Awards (NEA).
Apart from producing WHAT LIES WITHIN, PAUL UTOMI HAS written and directed a couple of short films as a trained actor and directed at The Centre for Film and Video Excellence. He has appeared in several Award winning and nominated short films such as B Negative, Leeway to name a few and has taken on lead roles in a few soon to be released feature length films like Apostates, In My Fathers House and O Town and television shows and movies like Heaven, Living Close To You, Lekki Wives, Gidi up, Shuga amongst others.
The Economics graduate of Lagos State University is also a television presenter and a voice over talent. He has presented several episodes of shows such as AM Express Sports and Hello Motor including radio jingles, infomercials, audio books and documentaries. He is an avid reader, script writer, sports and health enthusiast and occasionally helps out at the motherless baby home in his neighborhood.
Paul Utomi is also television presenter and a voice over talent. He has presented several episodes of shows such as AM Express Sports and Hello Motor and  he  has also lent his voice to radio jingles, infomercials, audio books and documentaries.
He studied Economics at and took courses in Acting and then Directing He recently wrote and directed a couple of short films and acted in a promising new television show called Plus 234 as well as appearing in  a pilot for an action TV drama series titled S.T.I.D.
Apart from the strong collection of producers the film is blessed with, it also has a strong cast list of actor   ooorrrr  features actors like MICHELLE DEDE, KEN ERICS-UGO,  EBELE OKARO,  PAUL UTOMI, TOPE TEDELA, KIKI OMEILE, OKEY UZOESH, YAW, ODENIKE, VANESSA NZEDIEGWU,  VANESSA KANU among other upcoming acts. WHAT LIE WITHIN would be released nationwide on the 8th of September, 2017.
Three months after marriage crash, Bolanle Ninalowo steps out with actress Damilola Adegbite (VIDEO)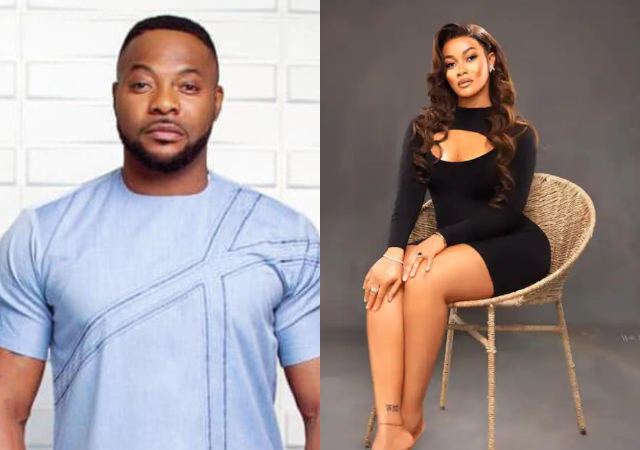 Three months after announcing the end of his marriage to wife, Bunmi, actor Bolanale Ninalowo, has stepped out with actress Damilola Adegbite.
There were speculations weeks back that the pair were an item.
In an Instagram post on Wednesday, the actor confirmed the speculation by sharing a video of himself with Adegbite with the caption, "That hateful energy – too pricy! Love dont cost a thang #LovePeaceAndLightOnly. Maka 🦍 #BOLDAMEE ♥️."
Adegbite was married to Ghanaian actor, Chris Attoh. The marriage, which produced a son, Brian, crashed in 2017.
https://www.instagram.com/reel/C0g42gVMFy_/?utm_source=ig_embed&ig_rid=2388f3cc-451b-488a-a754-5b8a50f9d8d7
Sinatra's Place, others to host maiden Computer Village Awards December 10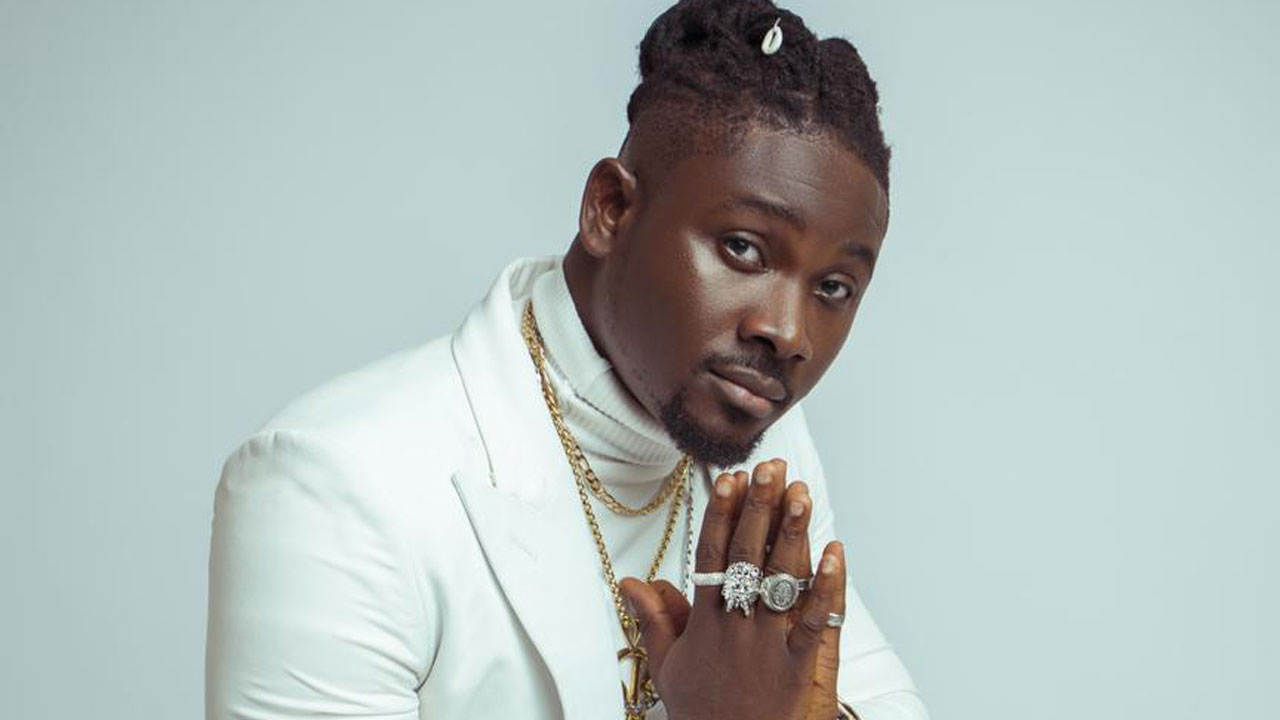 Sinatra's Place, a lifestyle and entertainment hub, is set to host the maiden edition of Computer Village Awards (CVA) on Sunday, December 10.
The award was conceived by the management of S&G Concept and MetroNews Nigeria, as a reward system for players in the popular Lagos Computer Village, located in Ikeja, Lagos. The event is billed to become an annual event.
According to the Publisher of Metronews, Otunba Femi Davies, "CVA is an idea that was conceived to recognize individuals and organisations who have distinguished themselves in the industry during the year in review."
"In reality, Lagos Computer Village is the gadget and tech hub of Nigeria. An award like this has been a long time coming. It is highly needed to encourage growth and stimulate healthy competition."
While speaking on the categories available, Davies revealed that for the first edition, there are 24 award categories. "This inaugural award is designed to honour 24 different individuals and businesses operating in different spheres of the market," he explained.
On the awards model, he explained that the selection process involves a jury, and to maintain the integrity of the jury, it is made up of eminent journalists, bankers, customers, and other stakeholders within the industry.
The awards, according to the organisers, will also cover social accomplishments alongside tech and financial achievements.
On the bandstand is Nigerian multiple award-winning cross-over music star, SB, who's ready to serenade his fans with original Afrocentric musical performance.
Partners on the initiative, aside from MetroNews and Abinibi Events Cottage, include Society Reporters, Sinatra's Place, Coca-Cola, Henessey, House 9 Hotels, Avid Waters, among other corporate sponsors.
Just In: ICPC, police clears D'banj of N-Power fraud, rape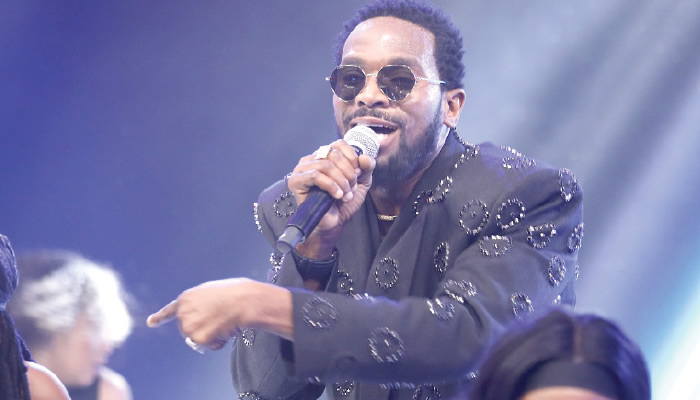 Popular singer, Dapo Oyebanjo, aka D'banj, has been cleared of rape and N-power fraud allegations by the Nigeria Police Force and the Independent Corrupt Practices and Other Related Offences Commission, respectively.
In separate documents exclusively obtained by our correspondent on Friday, the police and the anti-graft agency gave the singer a clean slate in separate clearance reports upon completion of investigations with incontrovertible outcomes on the innocence of the singer.
In an affidavit deposed by Toheeb Lawal of Abuja-based law firm, Law Corridor, before District Court of Abuja, wherein the reports of the NPF investigation, and clearance from the ICPC were exhibited and marked exhibits A and B, the legal practitioner averred that the police and the ICPC cleared the singer of rape and fraud allegations.
Society Reporters reports that in 2020, the singer was accused of rape and the Inspector General of Police ordered an investigation into the allegation.
In a report dated November 14, 2023 with case number CR:3000/X/FHQ/ABJ/SEB/T.1/VOL 18/284, and signed by ACP YY Abubakar of the Special Enquiry Bureau at the Force Criminal Investigations Department at the Force Headquarters in Abuja, the police said the matter was investigated but there was no evidence to substantiate the claim.
The report read in part, "The allegation was investigated.
The complainant, witnesses and suspects made their statement. Investigation was extended to the Glee Hotel Lagos, where the staff on duty on the date of the alleged incident, made their statement.
"The management and staff of the Glee Hotel averred that the first suspect was not seen in the hotel on the date of the alleged incident, neither was he given a spare key to gain access to any room in the hotel, where the complainant lodged, and they have only one key to each room, which completely debunked the allegation of the complainant. The management of the hotel also held that it had no record to show that complainant checked into the hotel as a guest on the alleged date and she did not at any time, raise alarm, complain or report any indecent, assault or rape.
"There is no medical report on the victim to ascertain that she was raped. 4There is no adduced facts and corroborative evidence to substantiate the allegation of rape against the suspect. Prima-facie offences of Indecent Assault, Rape and Intimidation is not made out.
"However, the complainant, through her counsel, Ojoge, Omileye & Partners, submitted a later dated 17th July, 2020, to the DIG Force CID, to voluntarily withdraw the petition and discontinue the investigation."
Also, sometimes late 2022, the ICPC accused D'banj of diversion funds associated with the N-Power Programme of the Federal Government.
However, after its investigation, the ICPC said that D'banj was not guilty of any fraud allegation. In a response to an inquiry, the commission cleared D'banj of any infraction on the matter.
The clarification was dated November 29, 2023 with document number ICPC/OPS/SDD/SPT.LG/31/23.
"The commission investigated issues of fraud in the administration of the N-POWER Scheme where Mr Daniel Oladapo Oyebanjo's name came up. However, there was no prima-facie case of fraud against him.
"Kindly be advised that Mr Daniel Oladapo Oyebanjo is not under investigation with the Commission for any fraud-related offence," the ICPC clearance partly read.
D'banj's lawyer, in his deposition filed before the Chief District Court of the Federal Capital Territory at Wuse Zone 2, Abuja, also averred that the singer was never a government official and never had any access to government funds and that the N-power campaign he supported was free and was never paid a penny by anyone or the government.