LG Election Crisis : Self Acclaimed Tinubu's Loyalist, Hon. James Faleke Turns Self To Mini god In Ojodu LCDA…… + Suspends Party Exco Member
Few weeks ago, we reported the current crisis rocking All Progressive Congress Lagos state chapter on the upcoming local government election.
However the situation on Friday24th March, 2017 took another dimension in Ojodu LCDA when a member of House of Representatives representing Ikeja federal constituency Hon. James Abiodun Faleke waded into the crisis as the ward leader of the constituency. The self-acclaimed Tinubu's Loyalist allegedly told the party executives in Ojodu sometimes ago that Asiwaju Bola Ahmed Tinubu ordered former 19 local executives chairman who just finished one term to return to office without primaries.
In swift response to this development some local government executives agreed while some did not agree.
Ojodu local development area is one the affected area where over 90 percent of the party excos had totally refused the coming back of Mr Julius Oloro.
The excos has shown their grievances and total rejection of Mr Oloro when they organise a well-managed protest to party leaders within the constituency, also a letter has been written to Tinubu to please consider the excos demand by allowing them to do primaries.
After all this, on Friday the Kogi born cum Lagos politician Hon. James Faleke in his capacity single handedly called for a meeting with the excos of the ward, where he suspended the youth leader of the ward Mr. Akeem.
In this regard, a reliable source revealed to us that ' Faleke's reign in Ojodu is coming to an end gradually because nobody in that axis is ever praying for the return of Oloro as LG chairman in Ojodu'. He said further that not up to 10 excos can point out to what Oloro did in his first 3years reign as chairman talk less of the common electorate on the street.
A reliable source, very close to Faleke also confided in Society Reporters NG that Faleke himself is allegedly not in support of Oloro but he has negotiated Oloro's return with a popular Lagos lawyer, a Senior Advocates Of Nigeria (SAN) if he wins Kogi's election tribunal. But now that he didn't win the tribunal why is he still clamoring for Oloro's return at the expense of right thinking Ojodu APC executive members. He said ' they should please help them ask Faleke why Oloro must return '.
He said further that ' Our indefatigable leader, a man of honour, highly respected, man of the people who knows the value of party executives and will always stand by the people, Asiwaju Bola Ahmed Tinubu, will not impose a man like Oloro on us in Ojodu'. Grassroots politics must be sustained for us to win subsequent elections.
One of the party leaders in Ojodu said Faleke during Kogi Gubernatorial campaign told the Kogi people that he is back at home fully to consolidate on what is on ground and that he has no interest in Lagos politics anymore, but "to my surprise the same Faleke wants us to follow a man who has failed us woefully, is that possible" He inquired.
We also gathered that Faleke has been alleged to be threatening party executives and aspirants on Oloro's issue claiming they are going against Asiwaju's wish.
When we contacted Honorable James Faleke on the above allegations he told us this is his ward and he is the head and has the right as a democrat to move some motions to the above claims, and agreed to the fact that he truly suspended the youth leader of the ward at their last Friday excos meeting.
"You are talking about my ward now, The youth leader that was suspended has been my boy since 2003, and I wasn't at home, I was in Abuja when I heard that the council held a meeting at the local government secretariat and the youth leader led some members of hoodlums and thugs to the meeting threatening them, and damaged a lot of things at the secretariat and destroyed many things that belong to traders around."
He added that he cannot keep his fingers crossed and some so called people will be destroying his ward in the name of playing politics.
In his word Hon. Falake stressed further:
"I heard my ward youth leader was among them. And I called the ward exco for a meeting where he (Youth Leader) was invited and I asked him if he ever mentioned it to any party exco members when they went to threaten them. And he said no".
And he himself is also trying to contest for the position of councilor in this same ward, and yet he went to the place and destroy party properties, so I asked him if he can invite those who came to the place, that until then, I moved a motion for him to be suspended which is within my right.
And the motion was supported by the majority of the party members. He yelled.
We asked him further if it was true according to what we heard that the 23 members did not support except for just 6 members that supported his motion for the suspension, and in his rhetorical response he asked if that was what we were told.
"Is it what they told you that you believe, or what I'm telling you".
Adding further that, "I am a democrats and I understand the game of democracy, so that was why I invited them all to the meeting. Just two people refused to support and I told them that it is your right not to support.
As a leader of the ward it is still my right to find peace within my ward and take necessary actions to the effect. What if somebody had died at the crisis, what do you think people will be saying by now. So I concluded for him to go back and get those people".
He was asked on his position on the issue of Oloro, and he made the record straight that, "if they don't want Oloro it's not a problem but let the people decide. So it's not any ones right to carry gun and also destroy the properties at the secretariat".
We have 16 people campaigning and all of them are my people and I cannot be one sided as a good leader in my ward. And all of them know that I can't campaign against any of them, but if the party says this is the direction we want to go who am I to say no. He established.
Our former report on this can be find here: http://societyreportersng.com/index.php/news-and-reports/item/1566-crisis-rocks-lagos-apc-over-lg-poll
Ecobank Alerts Customers on Sim Card Fraud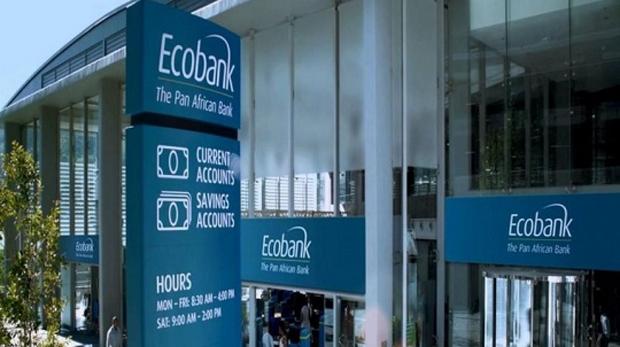 Ecobank has once again, raised alarm on the dangers of SIM swap fraud, stressing that fraudsters could use it to impersonate them.
In a message to customers via email, the bank explained that SIM swap fraud occurs when scammers use your phone number to access your accounts.
According to the bank, "Scammers impersonate you and trick your mobile phone's carrier into activating a SIM card, which gives them control over your phone number. It means scammers could potentially enter your username and password when logging onto your online banking platform and then receive the SMS verification code to access your account.
"Protect yourself against SIM swaps, don't share personal information that fraudsters could use to impersonate you (such as your mother's maiden name or birthplace) on social media. Never reveal your logins and passwords for your mobile phone, online bank, or credit card accounts to anyone. Please always report any suspicious activity".
Ecobank also reminded the customers that the bank will not ask them to provide their personal or financial information, stressing that when they receive an email that includes a link to a website, they should ensure that the website is legitimate before visiting the site.
Ecobank further, urged customers not to respond to emails, SMS and unsolicited calls from people they don't know asking for your personal or banking information.
Bribery: UK court restricts Diezani's movement, EFCC begins extradition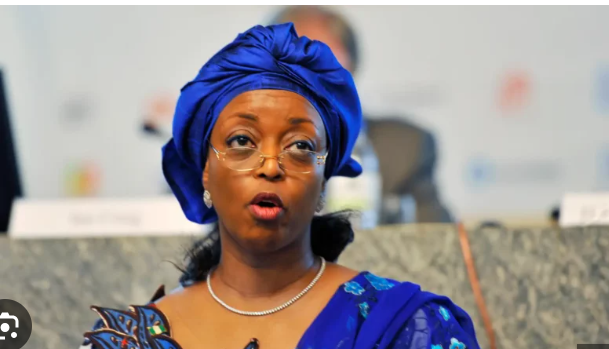 A former Minister of Petroleum Resources, Diezani Alison-Madueke, on Monday, appeared before the Westminster Magistrates' Court in the United Kingdom over an alleged £100,000 bribe.
The district judge, Michael Snow, granted Alison-Madueke a £70,000 bail.
Snow further imposed other terms on Alison-Madueke including an 11 pm to 6 am curfew, an electronic tag to be worn by her at all times and a £70,000 surety to be paid before she could leave the court building.
Although she did not formally enter a plea, her attorney, Mark Bowen, informed the court that she would plead not guilty, Reuters reported.
Her next court appearance will be on October 30 at Southwark Crown Court, which deals with serious criminal cases.
In August, the UK's National Crime Agency said it suspected that Alison-Madueke had accepted bribes in return for awarding multi-million-pound oil and gas contracts.
In a statement published on its website, NCA said the ex-Nigeria minister "is alleged to have benefitted from at least £100,000 in cash, chauffeur-driven cars, flights on private jets, luxury holidays for her family, and the use of multiple London properties.
"Her charges also detail financial rewards, including furniture, renovation work and staff for the properties, payment of private school fees, and gifts from high-end designer shops such as Cartier jewellery and Louis Vuitton goods."
In March 2023, the NCA also provided evidence to the US Department of Justice that enabled them to recover assets totalling $53.1m linked to Diezan's alleged corruption.
Head of the NCA's international corruption unit, Andy Kelly, said the "charges are a milestone in what has been a thorough and complex international investigation. Bribery is a pervasive form of corruption, which enables serious criminality and can have devastating consequences for developing countries. We will continue to work with partners here and overseas to tackle the threat," Kelly added.
Diezani was the minister of petroleum resources from 2010 to 2015 during the administration of former President Goodluck Jonathan.
Shortly before Jonathan handed over to President Muhammadu Buhari in 2015, she left the country for the UK.
The Economic and Financial Crimes Commission alleged that the former minister stole $2.5bn from the Nigerian government while she was a minister.
Efforts by the EFCC to arraign her have been unsuccessful as she has not returned to Nigeria since 2015. But the anti-graft agency said on Monday that it had commenced an extradition process to bring Diezani back to Nigeria to face trial.
The spokesperson for the EFCC, Dele Oyewale, said, "The EFCC welcomes, with keen interest, the arraignment of former Minister of Petroleum Resources, Diezani Alison-Madueke, at the Westminister's Court in London, United Kingdom, following alleged bribery allegations.
"Although the charges preferred against her at the London court, are diametrically different from the 13 counts, bordering on money laundering that the EFCC has raised against her, it is instructive to note that criminality is criminality, irrespective of jurisdictional differences. No crime can go unpunished. The money laundering charges for which Madueke is answerable to the EFCC, cover jurisdictions in Dubai, the United Kingdom, the United States of America and Nigeria.
"To bring the former Minister to trial in Nigeria, an arrest warrant has been obtained and extradition proceedings have been initiated. The commission is on course on her trial. She will soon have her day in our courts."
Mike Adenuga-led Conoil rewards shareholders with N1.73 billion dividend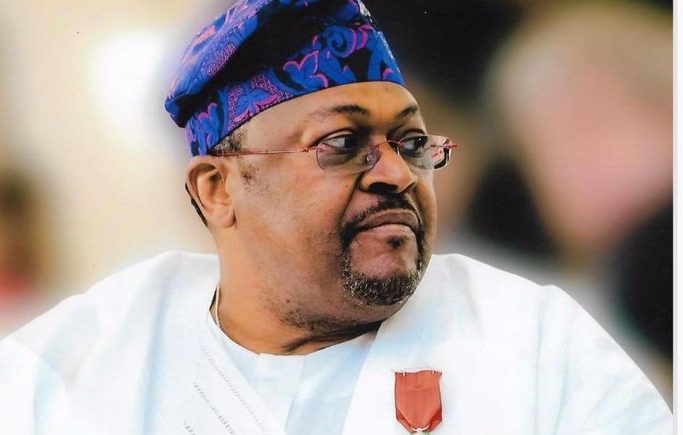 Conoil Plc declares a substantial $2.2 million dividend for fiscal year 2022. 
Shareholders to receive N2.5 per share in recognition of Conoil's outstanding financial performance. 
Mike Adenuga's leadership drives Conoil's profit before tax up by 60% in 2022.
Leading petroleum marketing firm Conoil Plc, headed by the third-richest man in Nigeria and multibillionaire businessman Mike Adenuga, has declared a sizeable dividend distribution to shareholders of N1.73 billion ($2.2 million).
The $2.2-million payment, which is the last dividend for Conoil's fiscal year 2022, is equivalent to N2.5 ($0.00319) per share for all 693,952,117 of the company's outstanding common shares.
At Conoil's 53rd Annual General Meeting, which took place on September 22, 2023, in Uyo, Akwa Ibom State, shareholders accepted this choice.
According to the information reaching us, the final dividend, which recognizes Conoil's outstanding financial performance in its 2022 fiscal year, will be deposited to shareholders' accounts on September 29, 2023.
Conoil's profit before tax increased dramatically under Adenuga's direction, rising from N3.83 billion ($4.9 million) in 2021 to N6.13 billion ($7.84 million) in 2022 while confronting various obstacles and a challenging working environment. During the same period, earnings after tax rose by an equally astounding 60%, from N3.08 billion ($3.94 million) to N4.96 billion ($6.35 million).
The increasing profitability of the petroleum-marketing subsector boosted Conoil's profits per share to N7.14 ($0.0091), a stunning 60.8 percent rise over the N4.44 ($0.00568) generated in 2021.
The company's board of directors decided to approve a final dividend of $2.2 million, or N2.5 ($0.00319) per share, as a result of this exceptional achievement.
Conoil has strengthened its position as a major player in Nigeria's petroleum marketing sector under the shrewd leadership of Adenuga. The business is well known for its proficiency in the marketing of a variety of lubricants sold under the "Quarto" brand, including diesel, kerosene, gasoline, aviation fuel, and other liquids.
Adenuga, a well-known telecom tycoon and one of Africa's wealthiest billionaires, continues to have majority ownership in the oil marketing firm of 74.4 percent, or 516,298,603 shares, further solidifying his position as a key player in the continent's oil sector.
Conoil's dedication to providing value to its shareholders and its tenacity in overcoming obstacles in the Nigerian market are both shown by this dividend payment.