LG Election Crisis : Self Acclaimed Tinubu's Loyalist, Hon. James Faleke Turns Self To Mini god In Ojodu LCDA…… + Suspends Party Exco Member
Few weeks ago, we reported the current crisis rocking All Progressive Congress Lagos state chapter on the upcoming local government election.
However the situation on Friday24th March, 2017 took another dimension in Ojodu LCDA when a member of House of Representatives representing Ikeja federal constituency Hon. James Abiodun Faleke waded into the crisis as the ward leader of the constituency. The self-acclaimed Tinubu's Loyalist allegedly told the party executives in Ojodu sometimes ago that Asiwaju Bola Ahmed Tinubu ordered former 19 local executives chairman who just finished one term to return to office without primaries.
In swift response to this development some local government executives agreed while some did not agree.
Ojodu local development area is one the affected area where over 90 percent of the party excos had totally refused the coming back of Mr Julius Oloro.
The excos has shown their grievances and total rejection of Mr Oloro when they organise a well-managed protest to party leaders within the constituency, also a letter has been written to Tinubu to please consider the excos demand by allowing them to do primaries.
After all this, on Friday the Kogi born cum Lagos politician Hon. James Faleke in his capacity single handedly called for a meeting with the excos of the ward, where he suspended the youth leader of the ward Mr. Akeem.
In this regard, a reliable source revealed to us that ' Faleke's reign in Ojodu is coming to an end gradually because nobody in that axis is ever praying for the return of Oloro as LG chairman in Ojodu'. He said further that not up to 10 excos can point out to what Oloro did in his first 3years reign as chairman talk less of the common electorate on the street.
A reliable source, very close to Faleke also confided in Society Reporters NG that Faleke himself is allegedly not in support of Oloro but he has negotiated Oloro's return with a popular Lagos lawyer, a Senior Advocates Of Nigeria (SAN) if he wins Kogi's election tribunal. But now that he didn't win the tribunal why is he still clamoring for Oloro's return at the expense of right thinking Ojodu APC executive members. He said ' they should please help them ask Faleke why Oloro must return '.
He said further that ' Our indefatigable leader, a man of honour, highly respected, man of the people who knows the value of party executives and will always stand by the people, Asiwaju Bola Ahmed Tinubu, will not impose a man like Oloro on us in Ojodu'. Grassroots politics must be sustained for us to win subsequent elections.
One of the party leaders in Ojodu said Faleke during Kogi Gubernatorial campaign told the Kogi people that he is back at home fully to consolidate on what is on ground and that he has no interest in Lagos politics anymore, but "to my surprise the same Faleke wants us to follow a man who has failed us woefully, is that possible" He inquired.
We also gathered that Faleke has been alleged to be threatening party executives and aspirants on Oloro's issue claiming they are going against Asiwaju's wish.
When we contacted Honorable James Faleke on the above allegations he told us this is his ward and he is the head and has the right as a democrat to move some motions to the above claims, and agreed to the fact that he truly suspended the youth leader of the ward at their last Friday excos meeting.
"You are talking about my ward now, The youth leader that was suspended has been my boy since 2003, and I wasn't at home, I was in Abuja when I heard that the council held a meeting at the local government secretariat and the youth leader led some members of hoodlums and thugs to the meeting threatening them, and damaged a lot of things at the secretariat and destroyed many things that belong to traders around."
He added that he cannot keep his fingers crossed and some so called people will be destroying his ward in the name of playing politics.
In his word Hon. Falake stressed further:
"I heard my ward youth leader was among them. And I called the ward exco for a meeting where he (Youth Leader) was invited and I asked him if he ever mentioned it to any party exco members when they went to threaten them. And he said no".
And he himself is also trying to contest for the position of councilor in this same ward, and yet he went to the place and destroy party properties, so I asked him if he can invite those who came to the place, that until then, I moved a motion for him to be suspended which is within my right.
And the motion was supported by the majority of the party members. He yelled.
We asked him further if it was true according to what we heard that the 23 members did not support except for just 6 members that supported his motion for the suspension, and in his rhetorical response he asked if that was what we were told.
"Is it what they told you that you believe, or what I'm telling you".
Adding further that, "I am a democrats and I understand the game of democracy, so that was why I invited them all to the meeting. Just two people refused to support and I told them that it is your right not to support.
As a leader of the ward it is still my right to find peace within my ward and take necessary actions to the effect. What if somebody had died at the crisis, what do you think people will be saying by now. So I concluded for him to go back and get those people".
He was asked on his position on the issue of Oloro, and he made the record straight that, "if they don't want Oloro it's not a problem but let the people decide. So it's not any ones right to carry gun and also destroy the properties at the secretariat".
We have 16 people campaigning and all of them are my people and I cannot be one sided as a good leader in my ward. And all of them know that I can't campaign against any of them, but if the party says this is the direction we want to go who am I to say no. He established.
Our former report on this can be find here: http://societyreportersng.com/index.php/news-and-reports/item/1566-crisis-rocks-lagos-apc-over-lg-poll
Appeal Court Reinstates Adeleke As Winner Of Osun Governorship Poll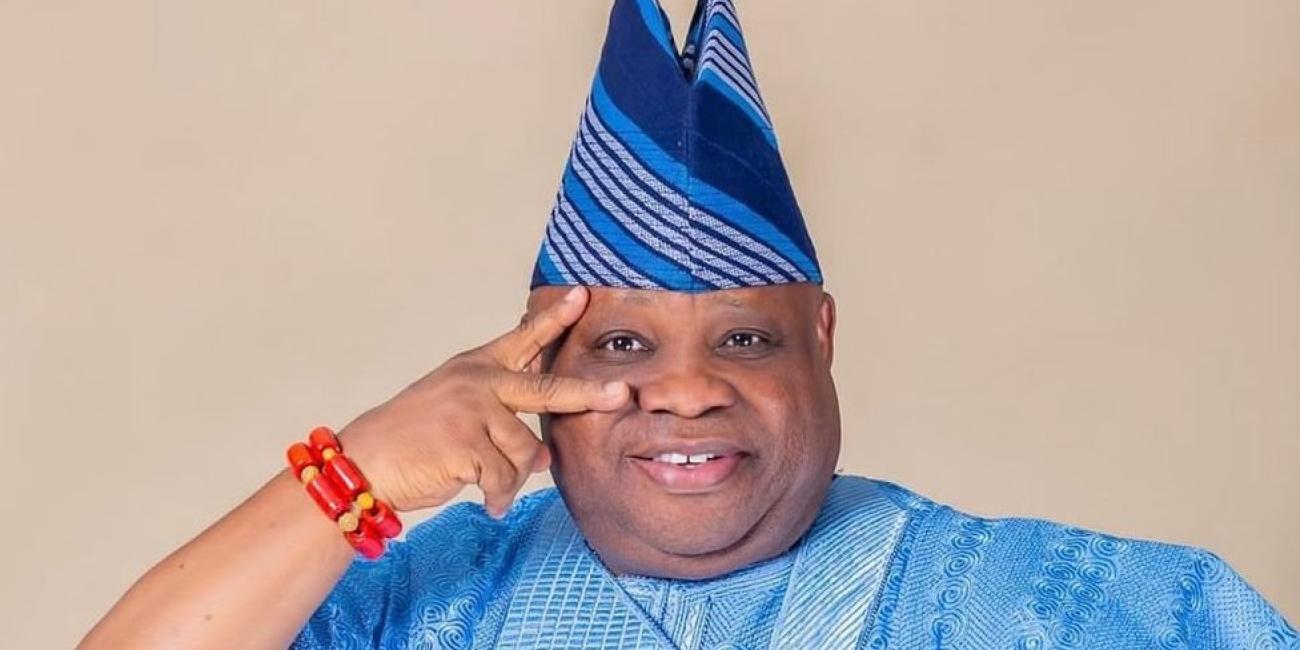 The Court of Appeal in Abuja has ruled that Governor Ademola Adeleke of the Peoples Democratic Party (PDP) is the winner of the Osun state governorship election.
At its sitting on Thursday, the appellate court nullified the judgement of the election tribunal declaring Gboyega Oyetola of the All Progressives Congress (APC) winner of the election.
Oyetola was declared the winner by the election tribunal after he went to court to challenge the victory of Adeleke, as announced by the Independent National Electoral Commission (INEC).
Delivering judgment on January 27, two out of the three-member panel held that the former governor was able to prove that there was over-voting in some of the polling units.
Adeleke had rejected the judgment, describing it as "a miscarriage of justice" and "an unfair interpretation against the will of majority of voters".
In the 31 grounds of appeal, Adeleke begged the court for "an order setting aside the whole decision of the tribunal".
He also sought "an order striking out the petition for want of competence and jurisdiction or in the alternative, an order dismissing the petition on the merit".
Adeleke submitted that the tribunal exhibited bias when it said: "The second respondent cannot 'go lo lo lo lo' and 'buga won' as the duly elected governor of Osun state."
The appellate court, in a unanimous decision by a three-member panel of Justices on Friday, held that the appeal the governor lodged to challenge his sacking by the Osun State Governorship Election Petition Tribunal, was meritorious.
Aside from setting aside the judgement of the tribunal, the court, in its lead judgement that was delivered by Justice Mohammed Lawal, awarded N500,000 cost against APC and its candidate, Oyetola.
Travel Agent, Abioye Abolaji arraigned for visa fraud linked to 77 applicants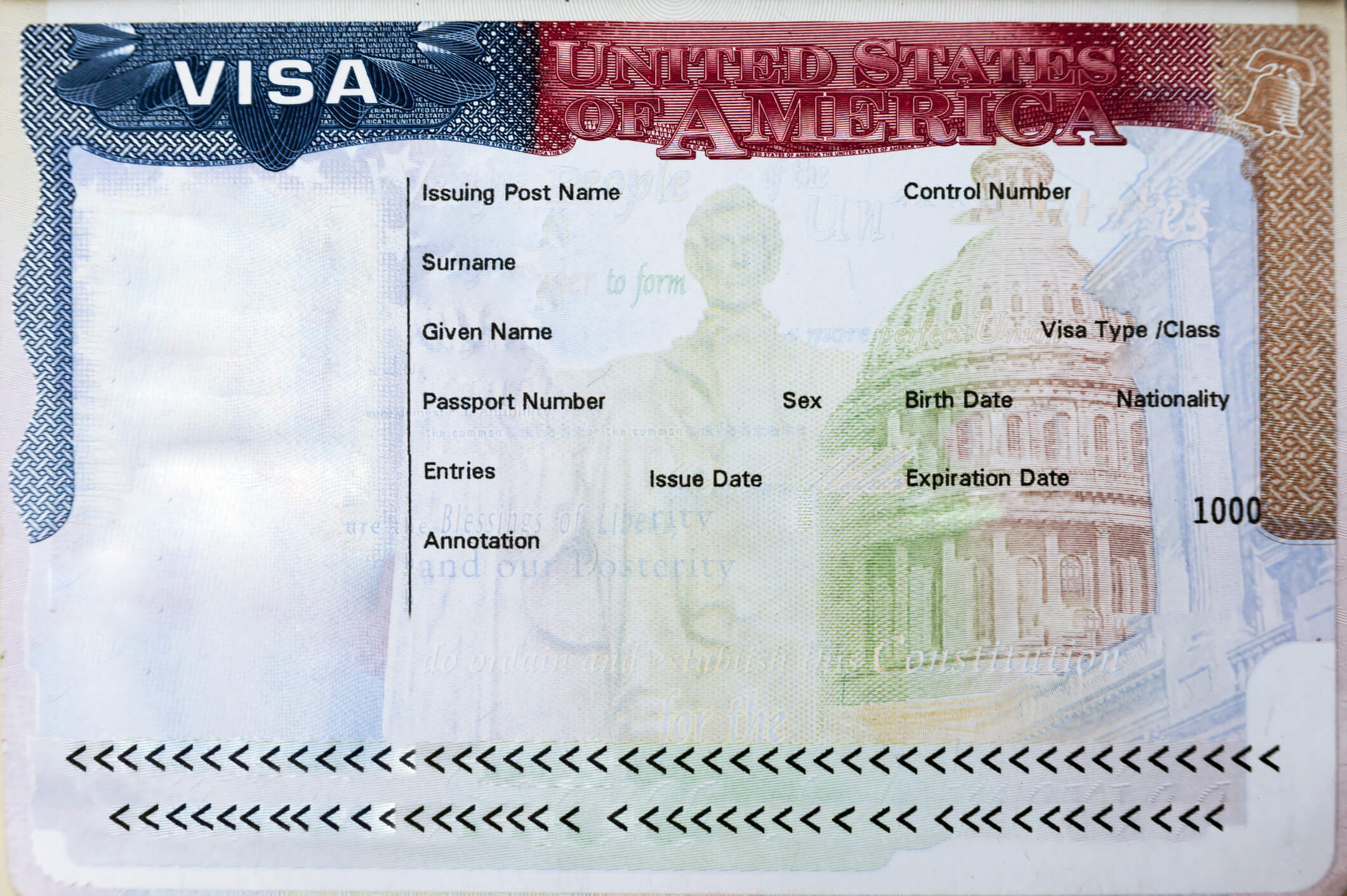 The Police Special Fraud Unit in Lagos State has arraigned a travel agent, Abioye Abolaji, for alleged visa racketeering, including the forging of the United Nations invitation letters for no fewer than 77 visa applicants in the state.
The spokesperson for the PSFU, SP Eyitayo Johnson, in a statement on Thursday, said Abolaji was arraigned on 11 counts bordering on alleged forgery, obtaining money by false pretence, false representation and stealing.
He said, "The arrest of the suspect was in furtherance to a petition from the Diplomatic Security Services Regional Security office at the United States Consulate General, Lagos, which requested a discrete investigation into forged documents submitted by certain C-2 visa applicants to the Non-Immigrant Visa Unit of the USCG. The C-2 visa is an NIV category reserved for participants at United Nations conferences/events.
"An investigation by the USCG and the PSFU into 77 C-2 applications from 24 organisations in Nigeria to attend two separate conferences, including the 67th session of the UN Commission on the Status of Women and the UN 2023 Water Conference scheduled to take place in New York between March 22 and 24, 2023, revealed that most of the applicants are not qualified for the visa classification they applied for because the applicants provided forged UN invitation letters.
"The applicants, who claimed to be employees of Osun and Sons Agricultural Venture, Ray D. Exclusive Electrical Contractor, or ACE Technoresources Integrated Services, planned to attend the UN Water Conference as representatives or nominees of these organisations but investigation revealed that none of the organisations is in consultative status with the UN and that the employment of most of the applicants had no bearing to either of the referenced UN conferences."
Johnson said further information elicited during police interviews of the visa applicants led to the arrest of Abolaji, who was described as the arrowhead of a notorious syndicate that specialised in visa fraud.
"Consequently, the Commissioner of Police, PSFU, Adepoju Ilori, advised prospective visa applicants to desist from patronising document vendors/visa racketeers for the processing of category B-1 and B-2 visas or any other travel documents.
The CP further encouraged applicants to research the procedure/requirements of visa for their intended country of destination or to approach the diplomatic section of the PSFU for guidance in order not to fall victim to visa racketeers. The unit is currently on the trail of other members of the syndicate," the statement said.
I Never Told Anyone That I Will Die Soon – Odumeje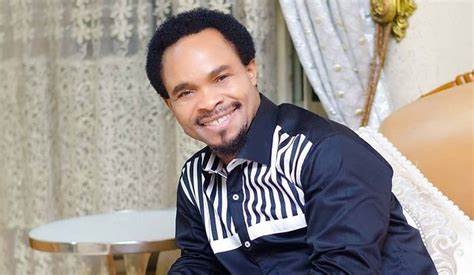 Controversial Anambra-based fiery pastor, Chukwuemeka Ohanaemere, popularly known as Odumeje has dismissed the rumour saying that he declared he would die soon.
Report had emerged that Odumeje, during Sunday service at Mountain of Holy Ghost Intervention and Deliverance Ministry, Onitsha, said he had completed his assignments on earth and was time to go.
The reports also alleged that the death announcement might not be unconnected with the demolition of part of his church recently by the State Government.
According to the reports, while the news came to some members of the congregation as surprise, others wept, saying they don't want him to leave them soon.
But speaking on phone, Okoye described such news as untrue, saying the prophet never instructed his son, David to take care of his house after his death.
She said, is not true (that prophet Odumeje said during Church service last Sunday that he will die soon).
You know that some people when they want to destroy someone's image, they will write something with your name and put it in a YouTube and say that you said it.
The prophet never instructed his son, David to take care of his house and that he will die soon.