Leading in Africa: UBA to expand footprint to 25 African countries Group Chairman Elumelu reconfirms Africa network as strategic priority, pledges further capital for African growth
The United Bank for Africa (UBA) Group recently held its first ever Senior Leadership Forum reflecting the strategic importance and growth potential of its pan-African business. UBA Group Chairman Mr. Tony O. Elumelu convened the Forum to review the impressive growth that the bank's African network had made over the past 11 years and to provide a platform to reaffirm and embolden its strategic goals.
The Forum brought together 90 participants, including the entire Board of UBA, all Chairmen and all CEOs of UBA subsidiaries across Africa and the United Kingdom. It was timed to coincide with UBA's Annual General Meeting and Group Board Meeting.
"We are one bank, the United Bank for Africa", Mr. Elumelu said as he opened the Forum. "Bringing together our senior leadership talent from across the continent and the distinguished leaders who chair our subsidiary businesses is a powerful demonstration of our commitment to forge one bank for Africa."
"As long-term investors and, may I say, pioneers in pan-African commercial and investment banking, we are deeply committed to the markets in which we operate and to harnessing the potential represented by the wider African economy. Our intention is to be the leader in African financial services, and our recent transactions show this. We see clearly the potential of Africa" said Mr. Elumelu.
UBA subsidiaries operate in 18 African countries and now contribute more than 25 per cent to Group operating revenue. UBA is increasingly recognized as a strong pan-African brand, hailed for democratising banking in its countries of operation whilst participating in landmark financial transactions, including:
· A USD$1.2 billion oil financing agreement with NNPC and Chevron where UBA provided funding for Chevron and NNPC to develop 36 new oil wells that will significantly expand Nigeria's oil production capacity
· A USD $315 million facility to the Government of Ghana for road projects on the strength of Road Fund levies domiciled with UBA Ghana
· A US$250 million Crude pre-payment facility for Democratic Republic of Congo-based Orion Oil representing the largest reported transaction structured by an African investment bank in 2015 involving fresh capital within the African market.
· A 234 million Euro oil and gas financing deal with Société Africaine de Raffinage (SAR) of Senegal, which underscored its capacity to fund big ticket transactions across Africa
· A USD $180 million to Delta Energy Zambia for the procurement and supply of petroleum products to marketing companies in Zambia
· A USD$90m University of Dakar hostel construction project financed solely by UBA Senegal – African capital, building African infrastructure for African education
"We have done a lot but in many senses we are only beginning to reap the rewards of our network and potential. We are a truly pan-African institution and after this period of consolidation, we know that the continuing expansion of our Africa footprint is a key goal. We must ensure that we have presence in at least 25 countries in the near to medium term, starting from the UMOA and CEMAC zones," said Mr. Fogan Sossah, Chairman of UBA Senegal during the Forum.
In keeping with the objective of creating an institution worthy of the patronage of clients and the trust of regulators and governments, the three day forum focused on the critical issues and drivers for success across the continent. Seminars were held on Corporate Governance, Corporate Institutionalisation, Board Effectiveness, Compliance, Accountability and more.
Speaking on the breadth and depth of the Forum's individual sessions, Mrs. Gisele Mudiay, Chairman of UBA Democratic Republic of Congo said: "! Our aspiration for the next five years is to pool knowledge of our individual operating environments and leverage that knowledge to help our customers realize their business goals."
Noting the difficulties that exist in operating in the diverse economic environments across the African continent, Mr. Ekoto Mukete, Chairman UBA Cameroon said: "While we operate in challenging business environments, we benchmark ourselves against global standards, which means we are able to add real value to our stakeholders. This forum has ensured that we are an army of one, working in each corner of Africa and driving toward one common goal."
The approval of additional injection of capital into its East African subsidiaries in Uganda, Kenya and Tanzania was communicated at the forum as the group re-affirmed its committment to growth in its countries of operations across the continent.
Commenting on the importance of consolidating pan-African financial expertise and exporting the successful Nigerian model, incoming Group MD/CEO and previous head of UBA Africa, Kennedy Uzoka said: "I have experienced the potential of our pan-African businesses. I know that we can and I commit to ensuring our leadership across Africa. The Senior Leadership Forum reaffirms UBA's ambition to be the leading pan-African Bank across key indices – brand equity, human capital, customer service and profitability."
Other items on the agenda at the forum included Know Your Customer (KYC) and Anti-Money Laundering (AML) policies and compliance standards across the Group. The Group Compliance Officer Uche Ike stated that "compliance is non-negotiable. We operate as a global bank, in global centres. We have seen how swiftly internationally and within Africa banks have lost hard earned reputations through laxity in policy compliance and we will not tolerate this in UBA Group".
The Forum coincided with the 54th Annual General Meeting of UBA(where participants were also able to celebrate the Bank's strong financial performance) as the week long activities culminated in the dedication of staff at the annual UBA CEO awards ceremony.
UBA reported strong financial results in 2015, in what is largely recognized as a challenging macro environment. Gross earnings were N315bn whilst operating profits stood at almost N70bn. UBA Africa operations currently contribute approximately 25% of these earnings but are expected to grow significantly and over time contribute as much as 50% to overall Group profitability.
Oando Clean Energy, Cross River State, Sign MoU on Renewable Energy Infrastructure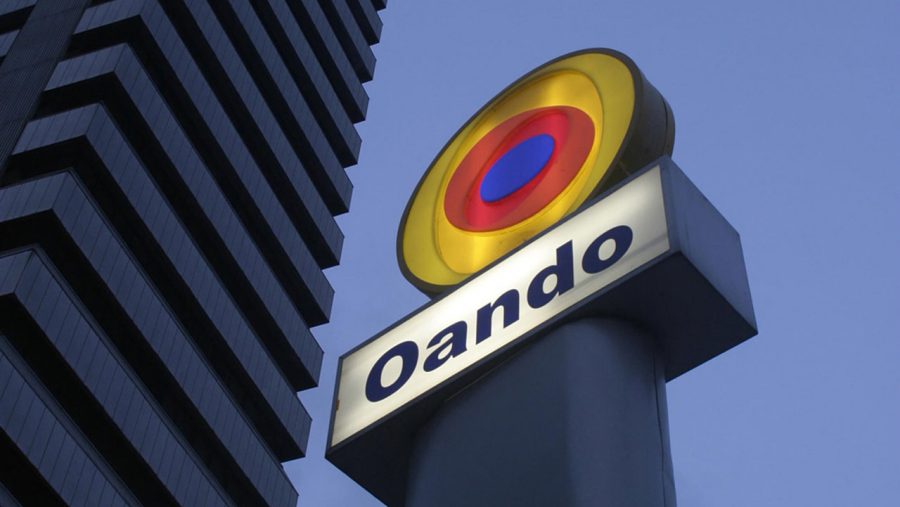 Oando Clean Energy (OCEL),  the renewable energy business subsidiary of Oando Energy Resources and the Cross River State Government have  signed a memorandum of understanding (MoU) for the rollout of electric vehicles for mass transportation within the state at the ongoing 28th edition Conference of the Parties (COP28) in Dubai, United Arab Emirates (UAE).
The move in setting up an electric vehicle (EV) assembly plant, is expected to create jobs for local indigenes as well as build a 100MW wind plant for power generation.
Representing the Governor of Cross River State, Bassey Otu at the MoU signing was the state's Commissioner for Special Duties, Oden Ewa, saying the landmark agreement marked a significant step forward in the state's journey toward a cleaner and more sustainable future. He said: "The MoU paves the way for the transitioning of our mass transit system to cleaner and less expensive fuels while also allowing for the use of our natural resource, wind, to provide electrification for our people.
"I commend Oando Clean Energy for their innovative solutions that address the impact of climate change in Nigeria and her citizens."
According to Oando , it said,  as  a company, it has committed to ensuring that this journey to a cleaner and more sustainable energy future is as seamless and as easy as possible.
"This is by putting our confidence in, not only the technology but the partnership and ensuring that the Cross River State government and her people reap the benefits of generating power from sustainable sources". The statement read.
Oando's Clean Energy's scope spans the entire 35 states of the federation and the federal capital, promising to create a cleaner, more viable energy ecosystem for Nigeria and the  people of Cross River.
In attendance at the side event were amongst others, Minister of Niger Delta Affairs, Abubakar Momoh;  Minister of the Environment, Abbas Balarabe;  Minister of State for Environment, Dr. Kunle Salako; Commissioner for Special Duties, Cross River State, Mr. Oden Ewa, among others.
House Of Representatives Issues Warrant Of Arrest On Central Bank Governor, Cardoso, Accountant-General, 17 Others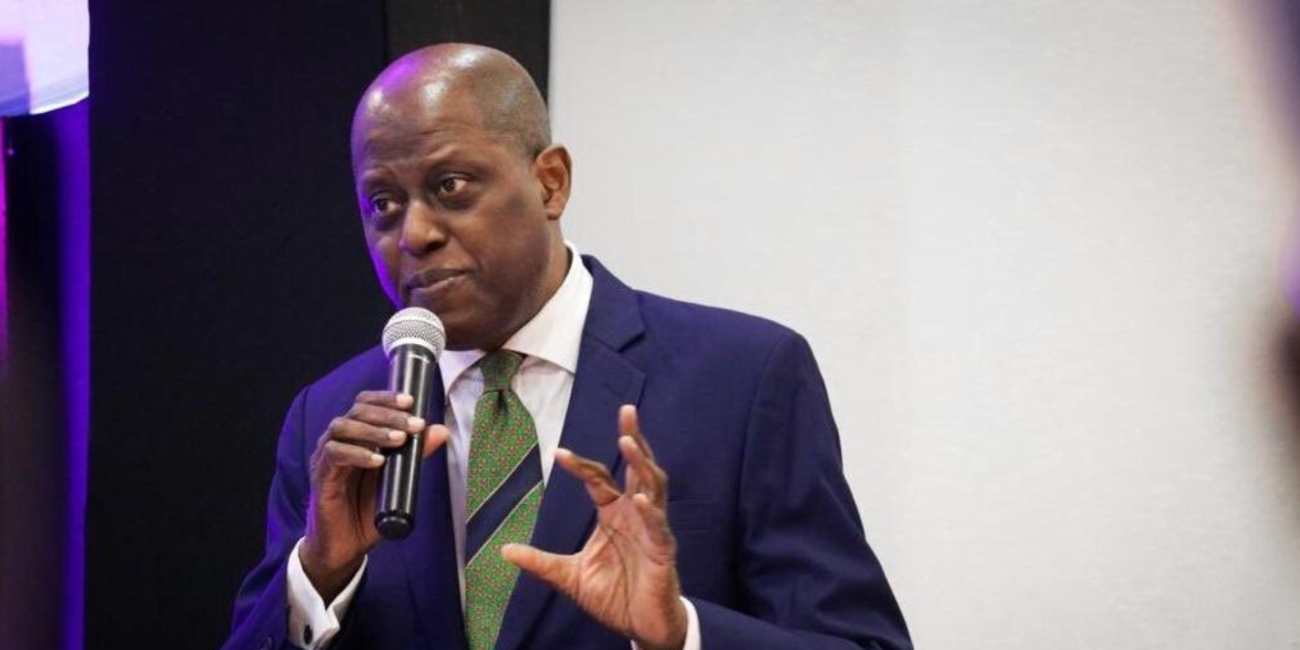 The House of Representatives' Committee on Public Petitions has asked for a warrant of arrest to be issued on the Governor of the Central Bank of Nigeria (CBN), Olayemi Cardoso, the Accountant-General of the Federation (AGF), Oluwatoyin Madein, and 17 others over refusal to appear before it to answer questions on their operations.
It was gathered that the issuance of the arrest warrant was sequel to the adoption of a motion moved by Fred Agbedi, representing Ekeremo/Sagbama Federal Constituency of Bayelsa State on the platform of the Peoples Democratic Party (PDP) at the committee's hearing on Tuesday.
Agbedi, while moving the motion, said that the arrest warrant had become imperative following the attitude of the invitees, adding that the parliament worked with time and the CEOs had been invited four times but failed to respond to the invitations.
Agbedi said that the CBN Governor, the AGF and the rest of the invitees should be brought to appear before the committee by the Inspector General of Police through a warrant of arrest after due diligence by the House Speaker, Rep Tajudeen Abbas.
The Chairman of the Committee, Micheal Irom (APC-Cross River), in his ruling said that the Inspector-General of Police should ensure the invitees were brought before the committee on December 14.
It was gathered that the petitioner, Fidelis Uzowanem, had earlier said that the petition was anchored on the Nigeria Extractive Industries Transparency Initiative (NEITI) 2021 report.
Irom said, "We took up the challenge to examine the report and discovered that what NEITI put together as a report is only consolidation of fraud that has been going on in the oil and gas industry.
"It dates back to 2016 because we have been following and we put up a petition to this committee to examine what has happened.
"The 2024 budget of 27.5 trillion that has been proposed can be confidently funded from the recoverable amount that we identified in the NEITI report.
"It is basically a concealment of illegal transactions that took place in NNPCL; they have been in a sink with some oil companies where some companies that did not produce crude were paid cash core, an amount paid for crude oil production."
FCTA uncovers illegal oil refining warehouse in Abuja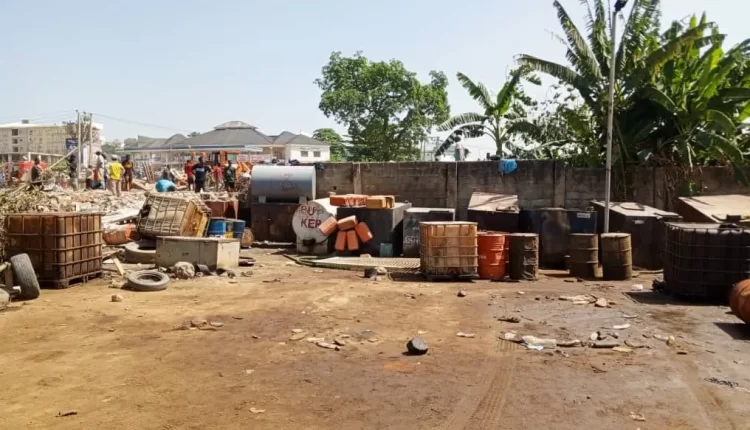 In continuation of the city cleaning exercise, Authorities of the Federal Capital Territory Administration (FCTA) with operatives of security personnel have uncovered an illegal oil refining warehouse in Mabushi, opposite Mobile filling station on Ahmadu Bello way in Abuja.
The Director, Department of Development Control, FCTA, Mukhtar Galadima after the operation on Thursday, said the illegal refining site was discovered during the continuation of the city cleaning exercise.
According to him, about three to four plot of lands designated for commercial purposes have been converted to an area where oil and diesel are being adulterated and circulated to other parts of the city.
Galadima explained that the city sanitation task force will look into the provision of the law and make necessary recommendations to the FCT Administration for further actions on the plots used for the activity.
He said there was no arrest but the items used in carrying out the illegal refining have been impounded.
Galadima said, "During the continuation of our city sanitation exercise in Mabushi opposite Mobile filling station on Ahmadu way, we discovered an illegal refining site where oil and diesel are being adulterated, we have done the needful by moving the items to Nigerian Security and Civil Defence Corps.
"From what we have seen so far, about three or four pilot of lands designated for commercial purposes have been converted to unapproved activities, which we believe the owners are fully aware, there will be consequences.
"We are going to look at the provision of the law and make necessary recommendations to the FCT Administration"
He said the administration will continue to go tough on activities being carried out without government approval,  especially revocation of the titles.
Collaborating, Head, operations FCT Directorate of Road Traffic Service (DRTS), Deborah Osho said the city management team during the exercise also discovered that most of the areas in the Nation's capital have been converted to illegal car mart and motor parks.
She disclosed that fifteen vehicles have so far been impounded since the operation commenced about two days.