Lagos Female Lawmaker, Mosunmola Sangodara In Certificate Forgery Scandal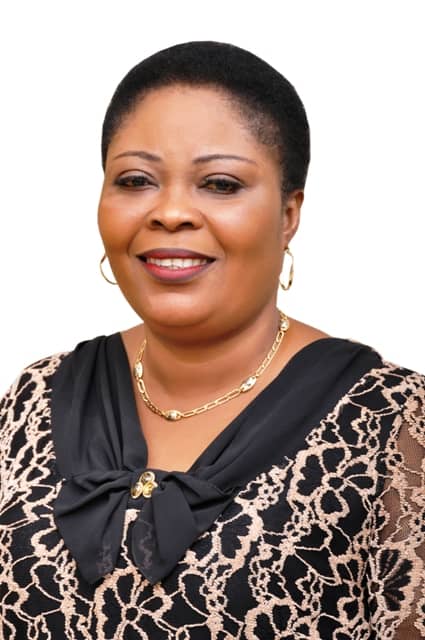 Just when the dust raised by 'the no school certificate' that's been rocking the polity lately is yet to settle down, it seems another female Lagos lawmaker, Honourable Mosunmola Sangodara has decided to take a notable position on the disreputable list of prominent Nigerians with certificate scandals attached to their names.
Recent investigations has it that the lawmaker, who is currently representing an urbane society like Surulere constituency 2 at the Lagos State House of Assembly, has fake credentials that she submitted to Independent National Electoral Commission (INEC) for the purpose of her election.
Mosunmola, we gathered has a fake Higher National Diploma (HND) certificate from Yaba College of Technology where she claimed she did her HND programme in Business Administration.
Her official profile on the Lagos House of Assembly (LAHA) Website supports the claim.
Meanwhile, the document obtained from the school detailing those who graduated from the school the year she claimed has no record of the lawmaker or anyone close to her name.
There is also no proof that the exemption letter she got from NYSC is genuine because it is strange that she got the exemption letter before she entered the school which is not in any way possible.
Many who are privy to the document she submitted wondered why she didn't do her calculation well when forging the document to have made such a blunder on the dates.
Although she claimed she was at a time at the Lagos state polytechnic for her OND and at another time at Yaba Tech for her HND, many are wondering why she couldn't stick to her WAEC result or at most that of her OND instead of her claim of Yabatech, which they feel was needless.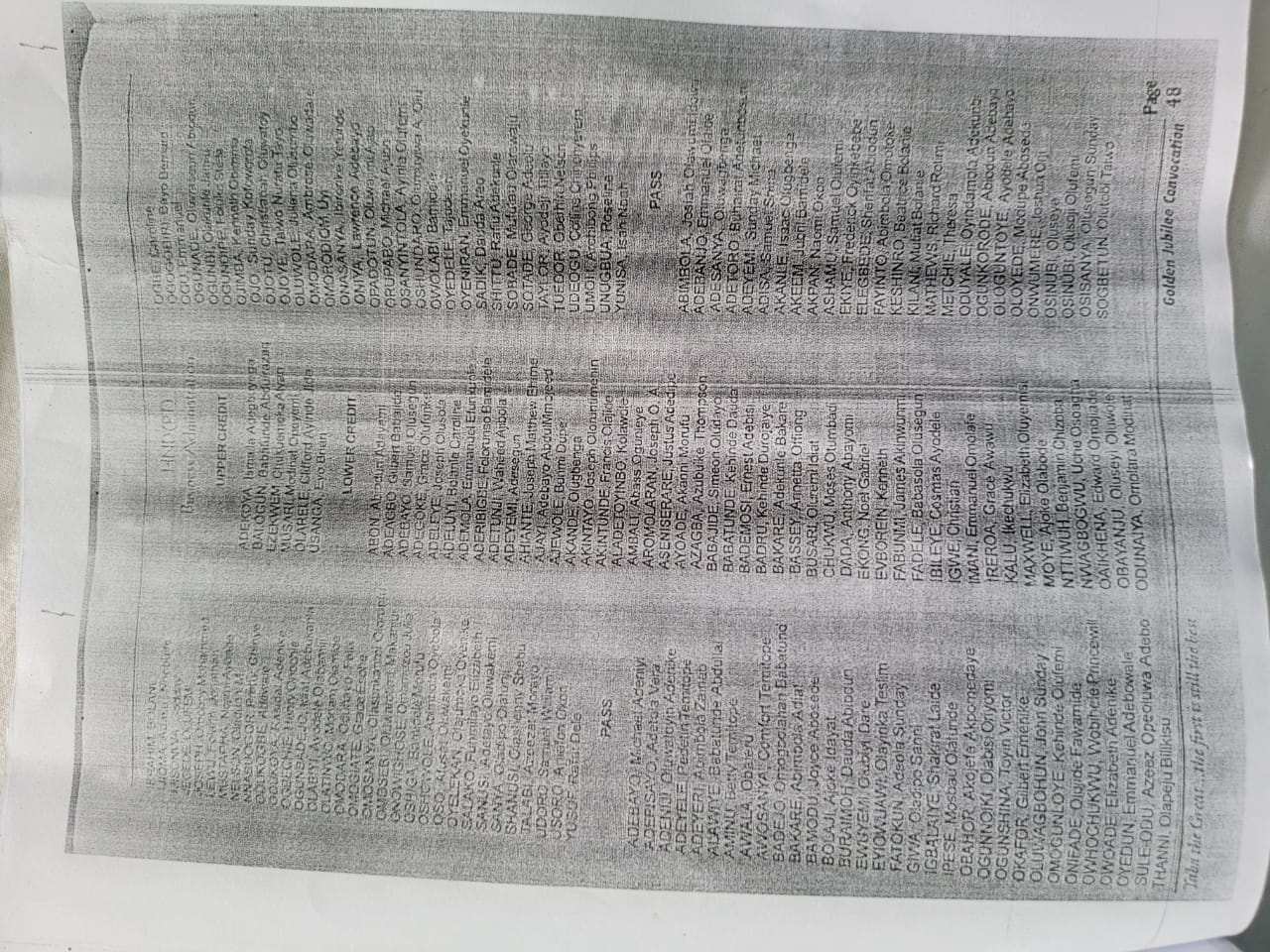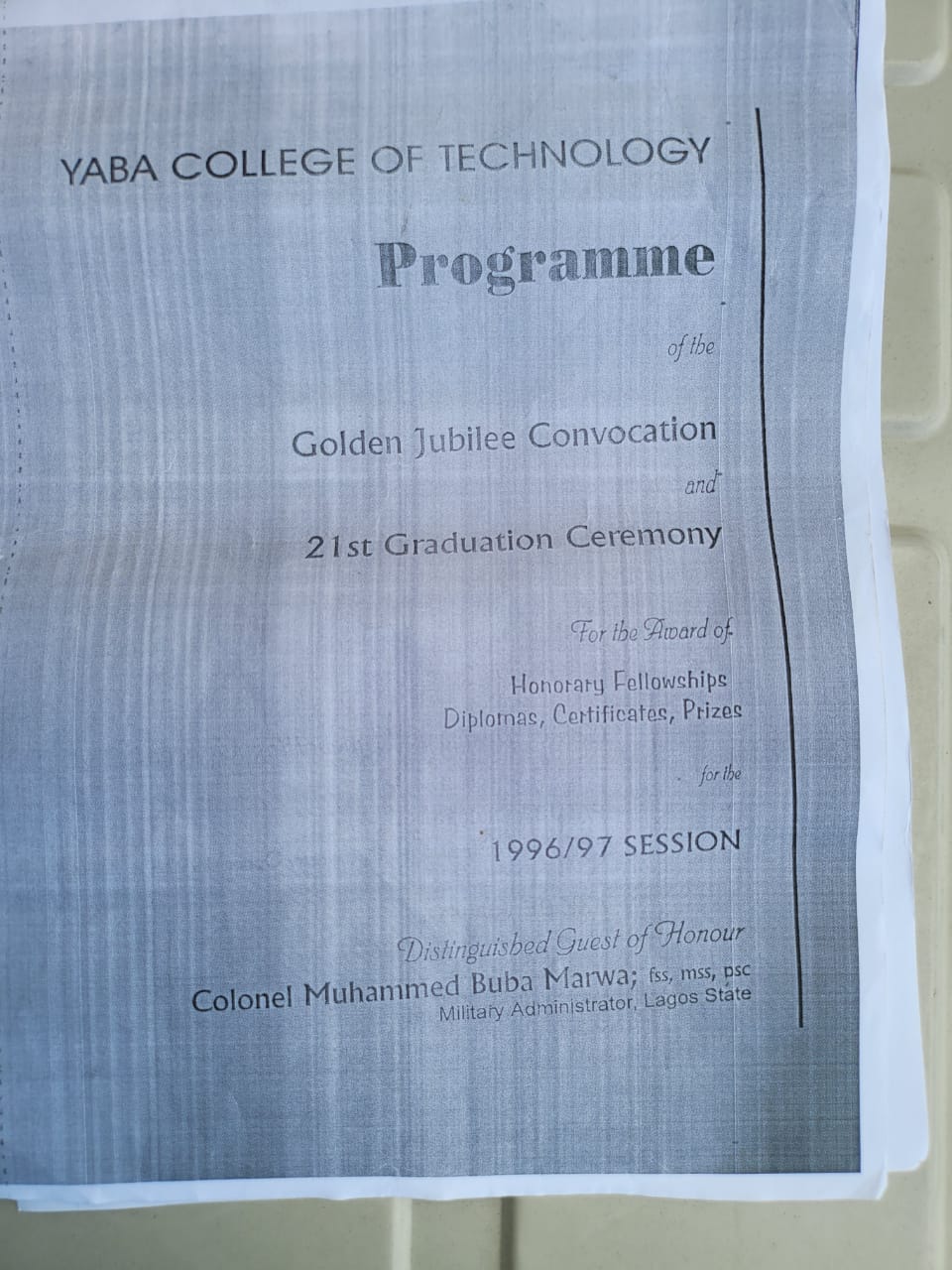 Also, swearing under oath is a major crime in the country and she shouldn't have sucked that bait of wanting to impress her people if truly she is wanted, they also reasoned.
Many of her constituents are appealing to all the antigraft agencies in Nigeria today to investigate the case and serve her the required punishment if she's found culpable aside the usual disqualification.
Since the inception of the recent democracy in Nigeria, many politicians especially lawmakers
have been exposed for this wrongdoing. In 1999, for example, a former Speaker of the House of
Representatives, Salisu Buhari, was entangled in several lies that led him into the Hollowed Chambers.
The disgraced lawmaker had falsified his age and academic endowments, claiming he had attended the
University of Toronto, Canada. This was refuted by the academy, while the Ahmadu Bello University, Kaduna State, had expelled him for using fake credentials to gain admission.
The embattled lawmaker eventually came out to apologize to the whole country.
Also, a serving senator, Dino Melaye, included Harvard University and the London School of Economics and Political Science as some of the schools he attended.
This turned out to be false, as both institutions denied his studentship.
Now, people are asking: will honourable Mosunmola do the Honourable thing by admitting and apologising? Only time will tell.
Ex-Skye Bank chairman Tunde Ayeni speaks on paternity scandal with former lover, Adaobi Alagwu.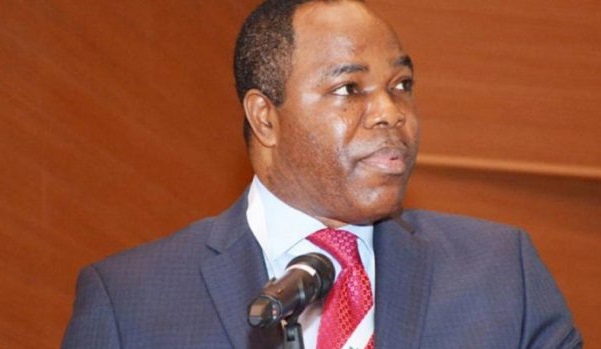 Former chairman of the board of directors of the defunct Skye Bank (now Polaris Bank) Tunde Ayeni has debunked a report that he reunited with his ex-lover Adaobi Alagwu.
Ms Alagwu, 30, a female lawyer based in Abuja, was said to be Ayeni's daughter's classmate when their relationship began.
The lawyer, it was gathered, wants him to admit he is the father of the baby girl she has and take responsibility for her.
Ayeni, however, admitted in a statement released by his media office that his affair with Alagwu set his family backwards and that he would not like to revisit his romance with her.
He said, "Ordinarily, the recent series of media reports linking my name with a lady, Adaobi Alagwu, should not deserve a response from me since the section of the media that is feasting on the issue seems to be uninterested in fact-finding, but mere sensationalism.
"But, given the possibility of even some discerning readers placing some value on the story, this short clarification and disclaimer become necessary.
"I wish to state that, indeed, Ms. Adaobi Alagwu and I had a relationship, which has since ended and, as well-meaning Nigerians can imagine, it was a mistake that has caused my family much pain which I regret and do not wish to continue reliving as a section of the media continues to make me do."
On the paternity of Alagwu's child, the businessman explained that the issue "is being resolved and will be resolved in due course but whichever way it is resolved, will never mean a rekindling of the ended relationship between myself and Ms. Alagwu."
Last year, the Economic and Financial Crimes Commission (EFCC) pulled back the N25.4 billion fraud case it filed against Ayeni and Skye Bank's former managing director, Timothy Oguntayo.
The commission's move followed an out-of-court settlement which the duo struck with the agency involving the forfeiture of about N15 billion in cash and assets.
Tony ELUMELU Celebrates 60th Birthday with Symposium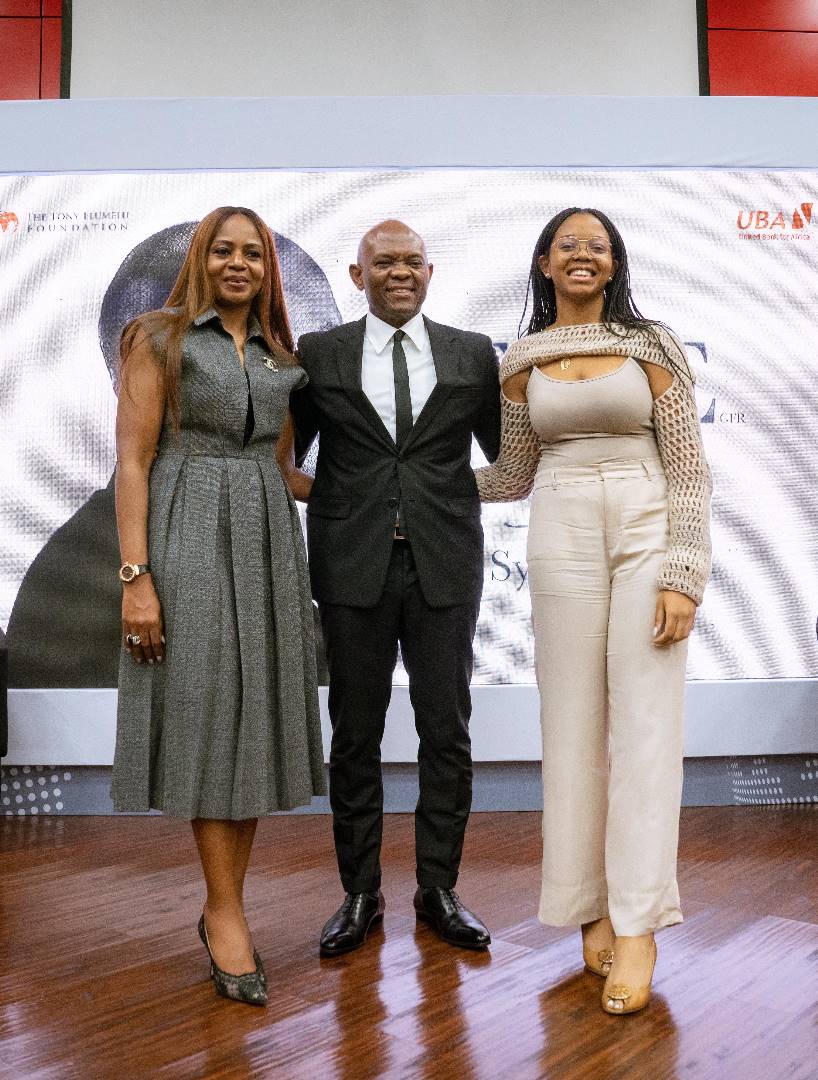 The Group Chairman, United Bank for Africa (UBA) Plc, Tony Onyemachi Elumelu, CFR, clocked 60 years on Wednesday March 23, 2023 and in commemoration of this event, a symposium was held in his honour at the Tony Elumelu Amphitheatre in UBA House.
The symposium tagged '60 for 60' was attended by 60 young beneficiaries of the Tony Elumelu Foundation Entrepreneurship Programme, friends and colleagues.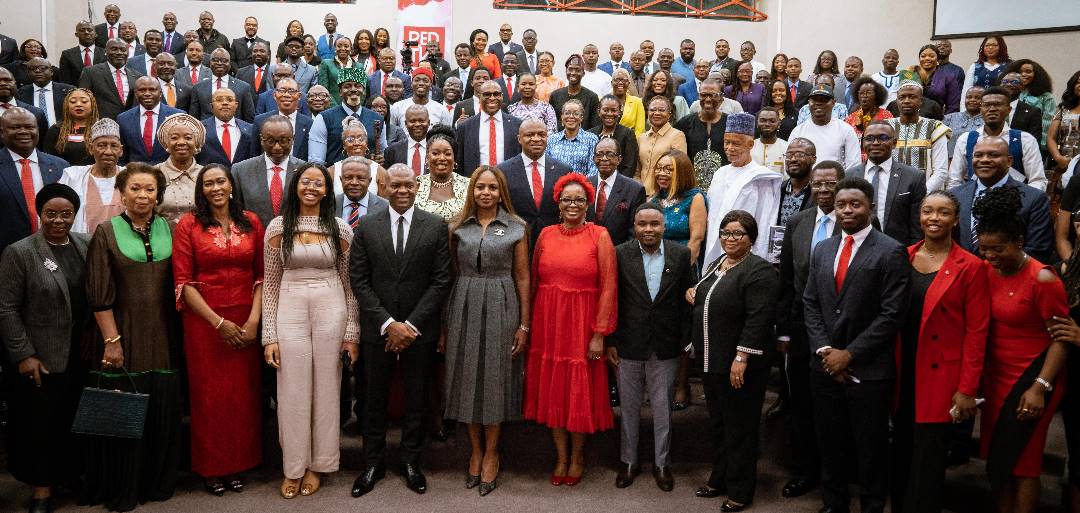 Seplat Sues Retired Founder Orjiako For Fraudulent Use Of Company's Letterhead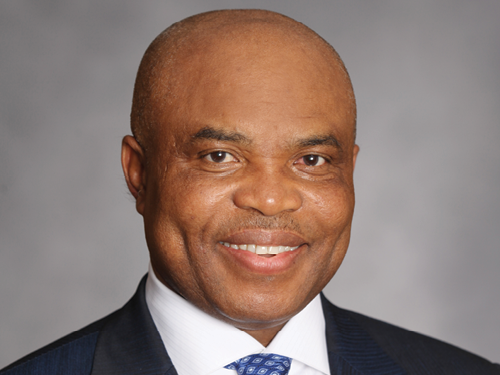 Seplat Energy Plc has cut ties with founder, A.B.C. Orjiako and Amaze Limited for transacting on behalf of the company without the approval of the board after retirement.
The energy company said it has also commenced legal action against its retired founder and Amaze Ltd.
The company made the disclosure in a filing seen by THE WHISTLER on Thursday and signed by Mr. Basil Omiyi, Independent Chairman, on behalf of the entire Board of Seplat Energy PLC.
The company said, "Seplat Energy Plc (Seplat Energy or the Company) announces the termination with immediate effect of the Consultancy Agreement between the Company's wholly-owned subsidiary and its co-founder, Dr. A.B.C Orjiako, acting through Amaze Limited.
"Under the Consultancy Agreement, Dr. Orjiako was obliged to provide defined assistance with certain external stakeholder engagements following his retirement from the Board after the 2022 Annual General Meeting in May 2022."
Orjiako first resgined in November 2021, eight days after Zenith Bank Plc received an order from a Federal High Court sitting in Lagos blocking Seplat from transacting with its embattled founder, Orjiako.