Lagos Female Lawmaker, Mosunmola Sangodara In Certificate Forgery Scandal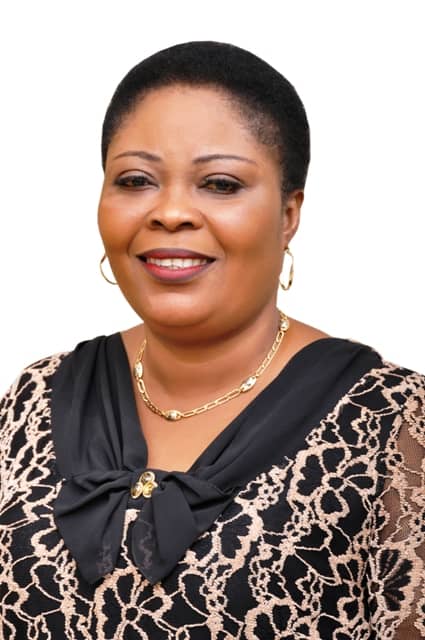 Just when the dust raised by 'the no school certificate' that's been rocking the polity lately is yet to settle down, it seems another female Lagos lawmaker, Honourable Mosunmola Sangodara has decided to take a notable position on the disreputable list of prominent Nigerians with certificate scandals attached to their names.
Recent investigations has it that the lawmaker, who is currently representing an urbane society like Surulere constituency 2 at the Lagos State House of Assembly, has fake credentials that she submitted to Independent National Electoral Commission (INEC) for the purpose of her election.
Mosunmola, we gathered has a fake Higher National Diploma (HND) certificate from Yaba College of Technology where she claimed she did her HND programme in Business Administration.
Her official profile on the Lagos House of Assembly (LAHA) Website supports the claim.
Meanwhile, the document obtained from the school detailing those who graduated from the school the year she claimed has no record of the lawmaker or anyone close to her name.
There is also no proof that the exemption letter she got from NYSC is genuine because it is strange that she got the exemption letter before she entered the school which is not in any way possible.
Many who are privy to the document she submitted wondered why she didn't do her calculation well when forging the document to have made such a blunder on the dates.
Although she claimed she was at a time at the Lagos state polytechnic for her OND and at another time at Yaba Tech for her HND, many are wondering why she couldn't stick to her WAEC result or at most that of her OND instead of her claim of Yabatech, which they feel was needless.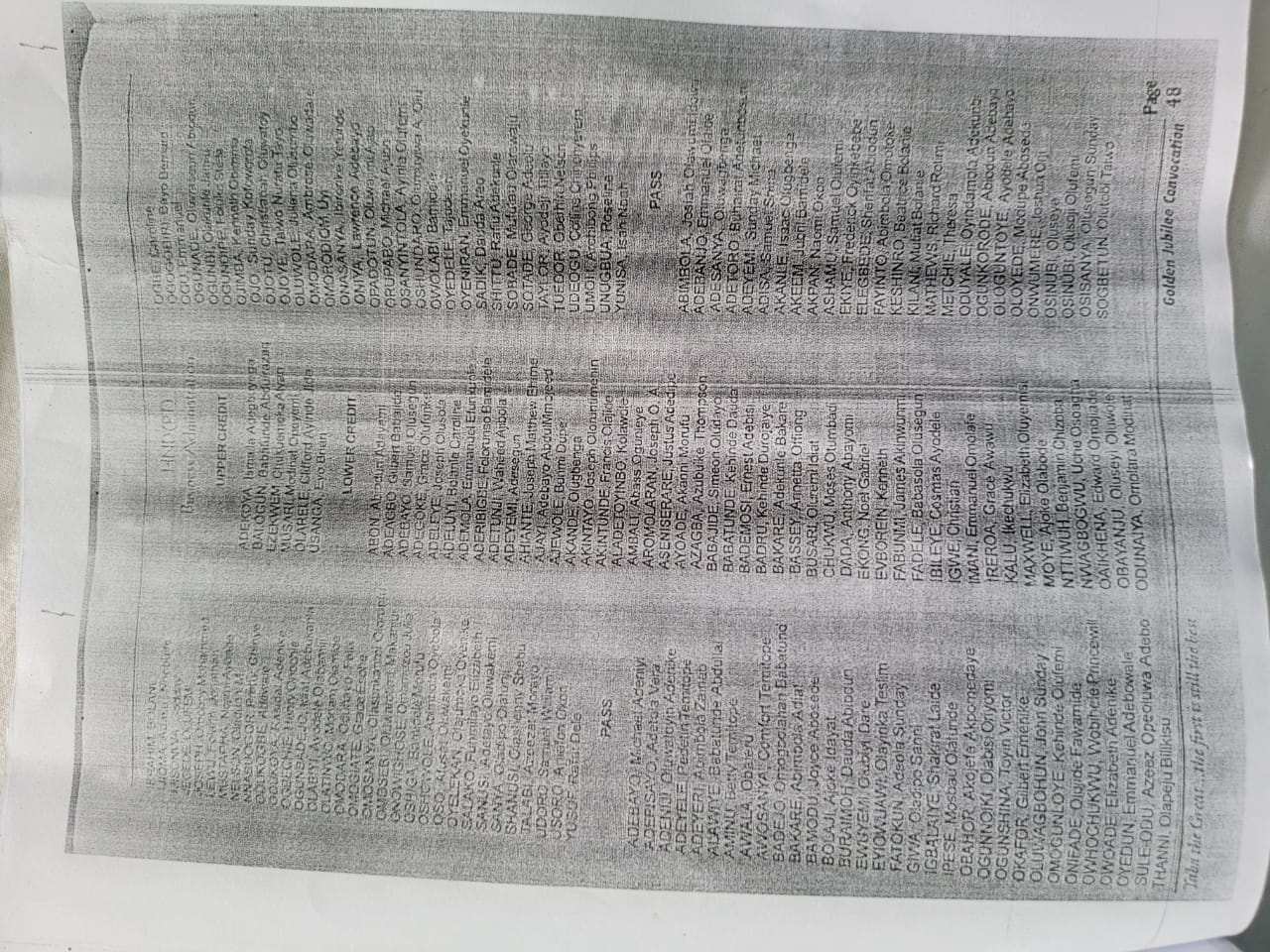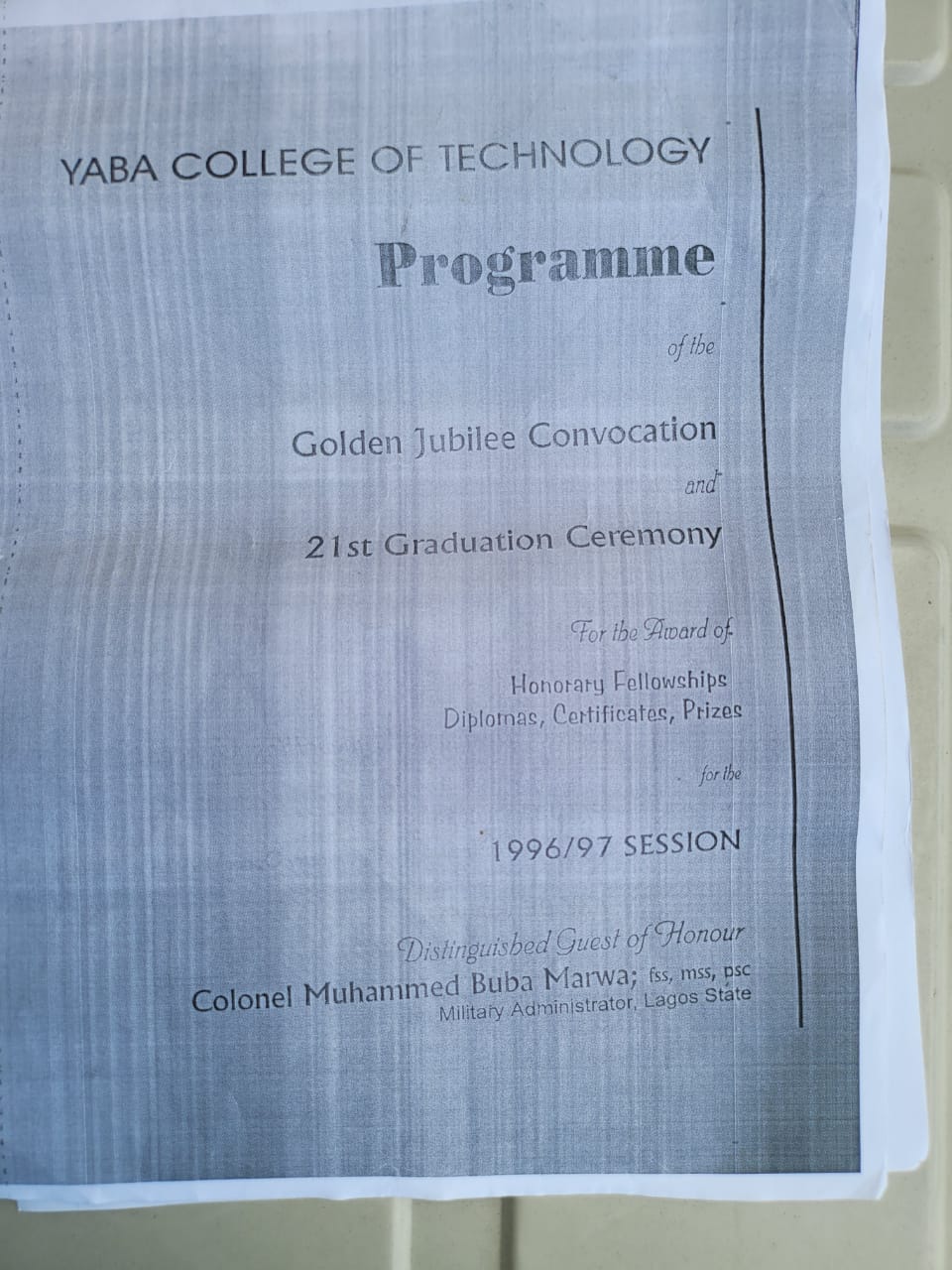 Also, swearing under oath is a major crime in the country and she shouldn't have sucked that bait of wanting to impress her people if truly she is wanted, they also reasoned.
Many of her constituents are appealing to all the antigraft agencies in Nigeria today to investigate the case and serve her the required punishment if she's found culpable aside the usual disqualification.
Since the inception of the recent democracy in Nigeria, many politicians especially lawmakers
have been exposed for this wrongdoing. In 1999, for example, a former Speaker of the House of
Representatives, Salisu Buhari, was entangled in several lies that led him into the Hollowed Chambers.
The disgraced lawmaker had falsified his age and academic endowments, claiming he had attended the
University of Toronto, Canada. This was refuted by the academy, while the Ahmadu Bello University, Kaduna State, had expelled him for using fake credentials to gain admission.
The embattled lawmaker eventually came out to apologize to the whole country.
Also, a serving senator, Dino Melaye, included Harvard University and the London School of Economics and Political Science as some of the schools he attended.
This turned out to be false, as both institutions denied his studentship.
Now, people are asking: will honourable Mosunmola do the Honourable thing by admitting and apologising? Only time will tell.
INNOSON VEHICLES SUES IMO STATE GOVERNMENT OVER N2.5B DEBT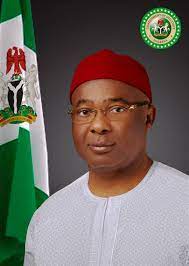 Nigeria's indigenous vehicle manufacturing company, Innoson Vehicles Manufacturing (IVM) has filed an over N2.5B lawsuit against the Imo State Government under the headship of Senator Hope Uzodinma over its failure to pay or service the debt of N2,547,666,435.00 (Two Billion, Five Hundred and Forty-Seven Million, Six Hundred and Sixty-Six Thousand, Four Hundred and Thirty-Five Naira) being the purchase price of the various IVM Vehicles including their parts which IVM manufactured, sold and delivered to the State Government but Imo State Governor or its government has refused and failed to pay same despite repeated demands and appeals.
The lawsuit which was filed by Prof. Joseph N. Mbadugha, SAN, FCPA of McCarthy Mbadugha & Co, the counsel to Innoson Vehicles coming against repeated attempts made by the Chairman of Innoson Vehicles Manufacturing, Chief Dr. Innocent Chukwuma OFR, to the Governor urging him to pay the company on the vehicles sold, and delivered to the State Government.
For the avoidance of doubt, sometimes in April 2021, His Excellency, the Executive Governor of Imo State, Senator Hope Uzodinma invited the Chairman/CEO of Innoson Vehicles, Chief Dr. Innocent Chukwuma to the Imo State Government House, Owerri where they discussed and agreed that Innoson Vehicles would sell and supply various specifications of its brand of Vehicles to the State Government which includes, inter alia;
1. 70 units of Innoson 5 Seater double cabin pick-up (IVM Carrier) 4WD
2. 10 units of Innoson 5- Seater double cabin military pick up (IVM G12)
3. 10 units of Innoson 5 seater single cabin military pick-up (IVM G12)
4. 100 units of a complete siren with public addressing system, revolving light, and street police light;
5. 2 Units of IVM Ambulance Vehicles
6. 20 Units of IVM G12 MS11
7. 20 sets of B. Canopy
The above vehicles which were valued at over N2.5B ($6.3M) were supplied in good faith to the Imo State Government based on an understanding with the Governor which arose after a special request that Innoson Vehicles grant the State the favor of paying for the vehicles after deliveries to them and which request was granted and honored.
The special and privilege request granted to the Governor turned into a nightmare for Innoson Vehicles and Its Chairman after Chief Chukwuma had at various times through several visits, phone calls, messages, and submission of letters requesting payment appealed to the Governor and his conscience to make total payments or set up a payment plan that will offset the debt.
The inability of the State Government to pay the aforesaid purchase price of the vehicles supplied has resulted in Innoson Vehicles having difficulties in fulfilling its loan repayment obligations to Keystone Bank Limited and Bank of Industry. These Banks granted their credit facilities at the rate of 10% interest and other fees therein. More so, it has led to the loss of profit arising therefrom and the accruing interest.
It is also interesting to note that as of July 27th, 2022, the over N2.5B worth of vehicles supplied to Imo State Government in April 2021 under the leadership of Hope Uzodinma with a dollar value of $6.3M is now worth $3.8M. Even if the money is paid today, the value of the money has depreciated by over 40%.
It is therefore based on this premise that Innoson Vehicle Manufacturing Company Ltd has begun the process of recovering its debts against the Imo State Government by slamming a lawsuit of over N2.5B with an interest rate of 10% on the entirety of the sum claimed at the High Court of Anambra State, Nnewi Division.
Ooni of Ife, Oba Enitan Adeyeye Ogunwusi Finds Love Again, to marry Nestoil Executive, Mariam Anako.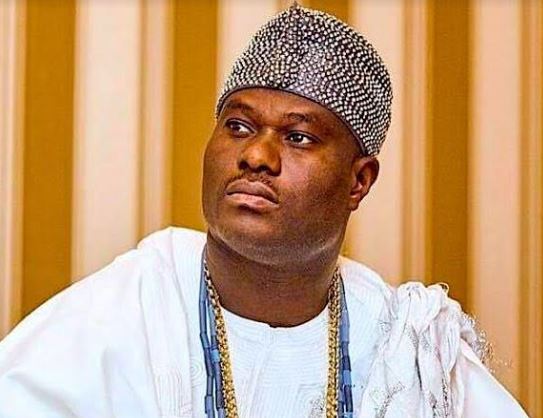 Youthful monarch and the Ooni of Ife, Oba Enitan Adeyeye Ogunwusi is giving love a chance again.
This is coming from the details of his alleged dalliance with the Administrative Manager of NestOil, Mariam Anako who is said to have been an item with the monarch for some time.
Those in the know claimed the Ooni has done everything possible to keep the relationship secret, judging by his past experiences with Queen Zainab and Queen Silekunola.
A source hinted that the relationship had undergone its first course, with the monarch meeting with the family of his lover in February of this year.
The indication that the Ooni was trying to settle for Mariam as his new wife was strengthened with the renovation of the quarters vacated by the last queen, Naomi, with news spreading round the Palace that a new wife is coming.
The new 'Olori' is most likely to move into the palace by August, the source revealed. Further checks also revealed that Mariam Anako is an indigene of Kogi State but grew up in Kwara.
The Ooni after being made king married Queen Zainab Otiti, the marriage didn't last as she left the Ife Palace.
The Ooni later married an Akure based preacher, Queen Silekunola who bore him a son.
Their marriage for unknown reasons did not also stand the test of time as the queen was ejected from the Palace.
This proposed wedding is the third and the more reason the Youthful monarch who is regarded a ladies man wants to protect at all cost.
Papermacheonline
Ekweremadu Organ Harvesting Scandal: Ekweremadu's Wife Granted Bail After One Month in Custody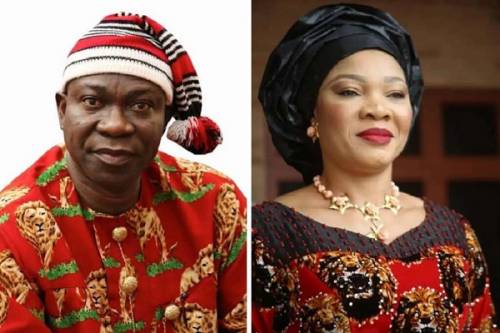 Beatrice Ekweremadu, wife of former Deputy Senate President Ike Ekweremadu, has been granted bail after one month in custody.
Ekweremadu and his wife, who are now on trial for claims of organ harvesting, appeared in London's Central Criminal Court on Friday, July 22, 2022.
How it all began: In June, the MP and his wife were accused of smuggling a 21-year-old into the UK in order to harvest his kidney for their sick daughter.
In his decision on Friday, Judge Richard Marks granted bail to Ekweremadu's wife.
The position is that I have granted bail to Beatrice subject to some fairly stringent conditions but I have refused bail to Ike," the judge was quoted to have said.
In a report released on Monday, July 25, 2022, Foundry Chambers, a law firm identified as representatives for the Ekweremadus stated,"Anu Mohindru Q.C., together with Szilvia Booker, at a hearing on 22/07/22 before the Common Sergeant at the Central Criminal Court secured bail for Beatrice Ekweremadu, the wife of the former Nigerian Deputy Senate leader, Ike Ekweremadu, who is charged together with her husband and Obina Obeta, said to be a middleman in relation to these arrangements with offences of arranging or facilitating the travel of David Nwamini Ukpo with a view to him being exploited, contrary to s.2(1) and 5(1) Modern Slavery Act 2015 and conspiracy to commit such an offence."
"The essence of the allegation against the defendants is that (using intermediaries) they recruited David Ukpo, a homeless Nigerian male living in Lagos and, on 22nd February 2022, brought him to the UK for the purposes of harvesting a kidney from him to be used for the benefit of their daughter.
"An application for bail on Friday was refused for Ike Ekweremadu but granted for Beatrice on strict conditions to ensure her attendance and obviate any concerns of her being a flight risk ahead of a plea and trial preparation hearing scheduled to take place on 4th August 2022 and a subsequent trial next year."