THE KSA I KNOW By Oloye 'Lekan Alabi, D
Oloye 'Lekan Alabi, D. Litt (h.c)
Agba Akin Olubadan of Ibadanland
Juju music maestro and king of World Beats, Dr. Sunday Adeniyi Ishola Adegeye, MFR, popularly known and called "KSA" was 70 years old on Thursday, 22nd September, this year. The talented musician and stage ace, was celebrated in Nigeria and other parts of the world.
Whereas the actual birthday (22nd September, 2016) was, as expected, celebrated in Ondo town, Ondo State, KSA's hometown and state, pre and post-event celebrations in form of concerts, lectures, dinners, parties etc were held in his honour in the United States of America, United Kingdom, Ile-Ife, Osun State, Ibadan, Oyo State, Lagos.
As I write this tribute, more KSA's 70th birthday celebrations are pending within and outside Nigeria between now and December, this year.
KSA continues to receive honour and admiration at home and abroad because of his immense talent as a musician, guitarist and dancer, but moreso due to his business acumen, humility, good cheer and integrity.
I have known and been close to KSA since my years as the entertainment editor of the now-defunct Sunday Sketch, Ibadan in the 1970s. The world's latest septuagenarian, among his other values, cherishes friendship.
We held the Ibadan-end of the global celebration of the three-time Grammy Award nominee at the Jogor Centre, Oke-Ado, Ibadan on Sunday, 2nd October, this year. The concert titled "KSA The Legend at 70" wherein 15 artistes of different genres of music entertained, attracted the royal presence of Kabiyesi the Olubadan of Ibadanland, His Imperial Majesty, Oba Saliu Adetunji, Aje Ogunguniso 1, and his Oloris, Dr. Yemi Farounbi, a former Ambassador of Nigeria to the Philippines and also a former General Manager of the former NTV Ibadan, Africa's first television station, now called NTA Ibadan Network Centre, the President of the Gospel Musicians Association of Nigeria (GOMAN) Evangelist Funmi Aragbaye, the Otun Balogun of Ibadanland and former Special Adviser to former President Sheu Shagari, High Chief (Dr) Femi Olaiya among others.
The good fortune of telling the world who King Sunny Ade, the celebrant is, fell on my shoulder at the Ibadan celebration.
Following is the re-cap of my presentation of the above title at the celebration:
" Three years before KSA's crowning as the King of music, I, in 1974, as the entertainment page editor of the Sunday Sketch, had conducted a public opinion survey on the social scene in Nigeria. In my review on Sunday, December 29, 1974 published on page 7 of the Sunday Sketch of the said date the people's verdict was that the then Sunny Ade was "the best dressed musician and his band, the African Beats, the largest crowd puller." I shall come to this very shortly, but let me quickly attempt the assignment given to me – that of telling the whole world the KSA I know."
"BIRTH
Born on 22nd September, 1946 in Ondo to the late Pa Samuel Adeniyi Adegeye and the late Mama Mariam (nee Adesida of Akure). Both parents were from royal families in Ondo & Akure respectively. At birth, KSA was christened Sunday Isola Adeniyi Adegeye.
KSA was the last of 11 children of which only the last three survived. Mama Mariam Adegeye had KSA when she was 50. His birth was predicted by a prophet who told his mother that she would bear a son whose fame would put Ondo, his hometown on the world map for good. But the prediction came with ONE condition – it would only be fulfilled if KSA's parents raised him outside Ondo. In addition , the prophet said mysterious things would happen to the child of destiny every five years until he turned 45. If he survived these mysterious occurrences, said the prophet, his parents should stop worrying about his safety. Thank God, KSA passed the 45 years mark 25 years ago!.
" EDUCATION
KSA's parents took no chances and moved to Osogbo. He started primary school education in 1954 at the African (Church) Primary School where he spent four years before moving to Methodist Primary School, also in Osogbo for two reasons – One, many of his friends at the African Primary School had moved to Methodist. Two, the young Sunny had become fascinated with Catholic priests and wanted to become one. The Methodist School was opposite St Benedict's School owned by the Catholics.
The youngman wanted to be close to Catholics as much as possible. He wanted to attend St. Benedicts, but was not given admission.
By the time Sunny completed primary school education, he had fallen in love with music and had taught himself to play drums. He was admitted into St. Charles Grammar School, Osogbo in 1960. According to him, the admission seemed to be the beginning of some great educational attainment. Hear him: "But, indeed it was the end. After one term, I lost interest, because I had been exposed to the sweet music of Sunday Ariyo (a bandleader) who happened to be our neighbour".
"To cut a long story short, Sunny dropped out of school, was arrested by music and early in 1963, he had got an offer from a band in Osogbo led by Idowu Owoeye, to go on a playing tour of Abeokuta. Even though Owoeye's band had not been invited to play at the coronation of the late Alake, Oba Adesina Gbadebo, there was a chance to make money because the trip coincided with Oba Gbadebo's coronation. The hope was dashed!
"The band got stranded in Abeokuta. After two weeks of frustration, hunger and desperation, Sunny, who had lied at home that he was going on school excursion to Lagos decided to face his destiny by running to Lagos to join, Brother Ayo, who had earlier abandoned the Owoeye band in Abeokuta to join Moses Olaiya ( the famous Baba Sala) in Lagos.
"After scaling many hurdles, luck smiled on him and he finally joined Brother Ayo and eventually the Moses Olaiya band in Idi Oro, Lagos from where he received the blessing of his boss, Moses Olaiya to form his own band, the former Green Spot band. The rest is history.
"In capturing my relationship with the King of World Beats, KSA, let me state that it started in the late 1960s, when he released the chart – bursting single play titled "1966 Challenge Cup". In 1963, my late father bought me my first transistor radio set. It became my inseparable companion and an outlet to local and world affairs, especially music. Those were the years of Nigeria's most- listened-to radio station, the defunct Western Nigeria Broadcasting Service (WNBS) and its sister station, the Western Nigeria Television (WNTV) – Africa's first television station, opened in 1959. The station was star-studded with giants like Yinka Johnson, Tunji Marquis, Kunle Olasope, Toun Adeyemi, Yomi Onabolu, Anike Agbaje-Williams, Julie Cker, Victor Adeniyi, Adebayo Faleti, George Jobartech, Bola Alo, Bola Barber (now Mrs Ogunlade).
"As a proud member of the "King of Boys Circle" led by our irresistible impessario, the late Chief Afolabi Majekodunmi alias " King of Boys" ., in the late 1960s, one was a regular attendee of WNTV's highbrow programme "Come, let's dance" featuring top bands including Sunny Ade's Green Spot Band which Later became the African Beats and compered by the late screen goddess-turned-lawyer, Auntie Toun Adeyemi. May her soul rest in peace. I came in contact with KSA then known as Sunny Ade and others like Obey, Okonta, Animashaun, Olorode, Suberu Oni, etc. By 1974, when I had become the entertainment page editor of the defunct Sunday Sketch and writer of the weekly column, "It's What's Happening", my relationship with Obey & KSA notched up.
"The KSA I know possesses some virtues which I now proceed to highlight. He is godly, philosophical, humble, loyal, creative, generous, humorous, disciplined, a teetotaler and non-smoker, natty and wealthy.
In summary, this is the KSA I know. Kabiyesi the Olubadan of Ibadanland, the Oloris, High Chiefs, invited guests, it is my great pleasure to congratulate KSA on his 70th birthday, as I wish him many more seasons of wellness, joy, creativity and contentment. Thank you
***Text of the paper, "The KSA I know" presented by Oloye 'Lekan Alabi in Ibadan, Oyo State at the concert to honour KSA on his 70 birthday on Sunday, 2nd October, 2016.
Full List: Newly Sworn In Lagos State Executive Council And Their Portfolio……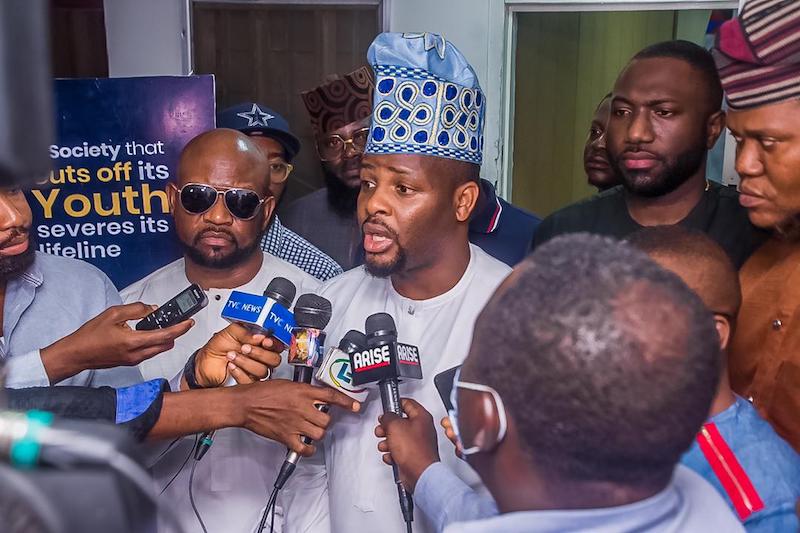 Governor of Lagos State, Mr Babajide Sanwoolu swears-in the Lagos State Executive Council, today at the Adeyemi Bero Auditorium, Alausa Ikeja.
Here are the executive council and their portfolio…….
Mr. Afolabi Ayantayo – Commissioner for Establishment Training and Pensions
Mr. Jamiu Alli-Balogun – Commissioner for Basic Education
Mr. Gbenga Oyerinde – Commissioner, Special Duties
Mr. Lawal Pedro (SAN) – Attorney-General and Commissioner for Justice
Mr. Mobolaji Ogunlende – Commissioner for Youth and Social Development
Hon. Ibrahim Layode – Commisioner for Home Affairs and culture
Mrs. Toke Benson-Awoyinka – Commisioner for Tourism
Olakunle Rotimi-Akodu – Special Adviser, Environment
Mr. Abdulkabir Ogungbo – Special Adviser, Taxation and Revenue
Engr. Abiola Olowu – Special Adviser, Commerce and Investment
Dr. Adekunle Olayinka – Special Adviser, Works (to report to the Deputy Governor)
Mrs. Bolaji Cecilia Dada – Commissioner for Women Affairs and Poverty Alleviation
Mr. Idris Aregbe – Special Adviser, Tourism Arts and Culture
Mr. Yakubu Adebayo Alebiosu – Commissioner Waterfront Infrastructure
Mr. Tokunbo Wahab – Commisioner for Environment
Hon. Bola Olumegbon – Special Adviser, Central Business District (CBD)
Dr. Oreoluwa Finnih-Awokoya – Special Adviser Health
Mr. Kayode Bolaji-Roberts – Local Government Affairs
Mr. Moruf Akinderu Fatai – Commissioner for Housing
Mr. Seun Osiyemi – Commissioner for Transportation
Ms. Barakat Bakare – Special Adviser, Housing
Prof. Akin Abayomi – Commissioner for Health
Mr. Gbenga Omotoso – Commissioner for Information and Strategy
Dr. Rotimi Fashola – Special Adviser Agriculture
Mr. Mosopefolu George – Commissioner for Economic Planning and Budget
Mr. Tunbosun Alake – Commissioner for Science and Technology
Ms. Ruth Abisola Olusanya – Commissioner for Agriculture
Mrs. Kaosarat Folashade Ambrose – Commisioner for Industries, Trade and Investment
Dr. Olumide Oluyinka – Commissioner for Physical Planning
Mr. Yomi Oluyomi – Commissioner for Finance
Dr. Jide Babatunde – Special Adviser E-GIS
Dr Afolabi Abiodun Tajudeen – Special Adviser, Political, Legislative and Civic Engagement
Hon. Sola Shakirudeen Giwa – Special Adviser Transportation
Dr Mrs Iyabo Oyeyemi Ayoola – Special Adviser, Central Internal Audit
Mr Ajigbotafe Akinyemi – Commissioner, Weath creation
Mr Nurudeen Lanre Yekini-Agbaje – Special Adviser, Rural Development and Chieftaincy Affairs
Mr Tolani Sule Akibu – Commissioner for Tertiary Education
EFCC arraigns Lee Fakino Nigeria Limited Director, Emmanuel Ajibola Obakin over N251.6m fraud in Ibadan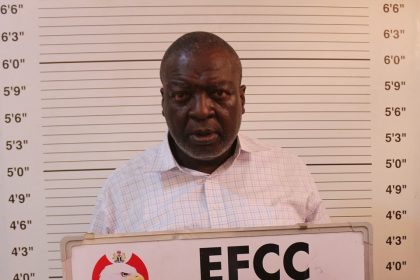 The Ibadan Zonal Command of the Economic and Financial Crimes Commission has arraigned Emmanuel Ajibola Obakin for allegedly stealing N251,685,000 belonging to a firm, Lee Fakino Nigeria Limited.
The EFCC made these declarations via a statement issued on Tuesday.
Wilson Uwujaren, Head, Media and Publicity of EFCC, in the statement, noted that the commission on Tuesday arraigned the suspect before Justice Ladiran Akintola of Oyo State High Court.
He added that the commission dragged the suspect to the court on a four-count charge bordering on alleged stealing.
It maintained that the suspect, one of the two directors of the company and a signatory to the company's account, committed the alleged offence in December last year.
The commission, while speaking further, revealed that the suspect allegedly withdrew the money without authorization and consent of the Managing Director and Chief Executive Officer, Akindele Fajemiyo.
The prosecution counsel, Oyelakin Oyediran, asked the court for a trial date.
It also prayed the court to remand the defendant in the correctional facility pending the determination of the case.
But, counsel to the defendant, Ibrahim Lawal, in his remarks, urged the court to admit his client to bail.
Akintola, after listening to the two parties, admitted the defendant to bail in the sum of N50 million and two sureties, preferably the wife and younger brother to the defendant, in like sum.
The judge then ordered that the defendant provide the court with his National Identification Slip and residential addresses.
He, however, adjourned the matter till 23rd October, 2023 for further hearing.
Former Managing Director Of NDDC, George Turnah, Two Others Jailed Six Years Over N2.9bn Fraud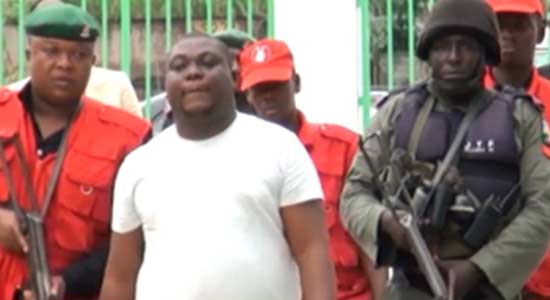 A Federal High Court in Port Harcourt, Rivers State, has convicted and sentenced George Turnah, a former Special Adviser to Dan Abia and former Managing Director of the Niger Delta Development Commission, and two others to six years in jail for acquiring money by deception.
Ebis Orubebe and Uzorgor Chidebere, who were sentenced alongside Turnah by Presiding Judge Justice A. T. Mohammed, were also found guilty of money laundering, conversion of funds, and forgery, all in violation of Section 1 (1) (a) of the Advance Fee Fraud and Other Fraud Related Offences Act, 2006, and punishable under Section 1(3) of the same Act.
The defendants were first arraigned by the Economic and Financial Crimes Commission (EFCC) in May 2017 and re-arraigned on January 25, 2021, on 23 counts of acquiring by false pretense, money laundering, and abuse of office totaling N2,894,500,000.
This was contained in a statement issued on Monday by the EECC spokesman, Wilson Uwujaren, and made available to newsmen.
The statement said, "They were jailed on Thursday, September 7, 2023, having been found guilty of charges preferred against them by the Port Harcourt Zonal Command of the Economic and Financial Crimes Commission.
"Count six of the charge reads: 'that you, George Turnah Alabh, Uzogor Silas Chidiebere, El-Godams Global Services Ltd., Turnoil and Gas Nigeria Ltd, Kolo Creek Petroleum Dev. Ltd, Celtic Pride Consult and Events Ltd, Yenagoa Mall Ltd, the Incorporated Trustees of Concerned Niger Delta Initiative, Adaka Boro Marine Services Ltd, Sugarland Integrated Farms Nig. Ltd, Geohan Telecommunication Nig. Ltd and others at large, on or about the 24th day of November 2014, at Port Harcourt, within the jurisdiction of this honourable court did take possession of the sum of Seven Hundred and Eight Million Five Hundred Thousand Naira (N708,500,000.00) which you reasonably ought to know that the money was obtained by a false pretence from the Niger Delta Development Commission purportedly for the purpose of providing quick win jobs for 300 youths and women groups and thereby committed an offence contrary to Section 15(2)(d) of the Money Laundering (Prohibition) Act, 2011 as amended and punishable under 15 (3) of the same Act.'"
It added, "Count 23 of the charge reads: 'that you George Turnah Alabh in 2014 within the jurisdiction of this honourable court did receive the sum of $1000,000.00 (One Million United State Dollars) (at the exchange rate of N184 to a Dollar) cash from one Umar Lawal of Hakuri Global Concept exceeding the statutory limit without going through a financial institution and thereby committed an offence contrary to Section 1 (a) of the Money Laundering (Prohibition) Act 2011 (as amended) and punishable under Section 16 (2) (b) of the same Act.'"
According to the statement, they pleaded "not guilty" to the charges.
It added that the prosecuting counsel, I. Agwu, called several witnesses and tendered documents to prove the case against the defendants.
Justice Mohammed convicted and sentenced them to two years imprisonment each, starting from the date of their arrest.
The 1st defendant was ordered to pay N1,000,000 as an option of fine while the 2nd and 3rd defendants were to pay N500,000 into the Consolidated Revenue Account of the Federal Republic of Nigeria.
Additionally, the 4th, 6th and 10th defendants were to return the sum of N180,000,000. Other restitutions include, N5,000,000 traced to the 1st convict, N100,000,000 traced to the 6th and 10th convicts, and N50,000,000 traced to Optimal Standard. They are to be forfeited to the NDDC.
Others are N46,760,843.61, N494,371.86, N13,000,000, and N23,500,000 to be forfeited to the NDDC by the 9th, 4th, 2nd and 3rd defendants respectively.
Turnah was the political godson of former President, Dr Goodluck Jonathan.