Juliet Ibrahim's Movie 'The Number One Fan' To Premiere At The Silverbird Galleria, Lagos On The 4th Of July
All is set for the premiere of Juliet Ibrahim's debut flick as a producer,
'The Number One Fan' in Nigeria. The movie which premiered in Accra, Ghana
on October 25, 2013 is scheduled to hold its Lagos, Nigeria version come
July 4, 2014 at the Silverbird Galleria 133, Ahmadu Bello Way, Victoria
Island, Lagos.
The movie features Nigeria's Yemi Blaq, AY Comedian, KC Ejelonu as well as
Ghana's best; Kofi Adjorlolor, Prince David Osei, Eddie Nartey, Emmanuel
V. Mensah, Sonia Ibrahim, Stephanie Owusu, BBA stars; Selorm (Selly)
Ghalley, Keitta Ossei, Zainab , Juliet Ibrahim herself and a host of
others.
SYNOPSIS
The number one fan exposes the life of an average African movie star. It
highlights the love from fans, hatred from colleagues and the very real
problems that some face in their homes.
The movie features a lead character, Lala Gam-Hammond (actress) who got
bored with her acting career after winning multiple awards. She announces
her retirement in order to start a family with her husband. In her pursuit
of happiness, absolute tragedy strikes, and not without foul play. With so
many suspects, who's to blame? Where do you start?
The number one fan is filled with suspense and intrigue. It features great
actors from Sierra Leone, Nigeria, Liberia, America and Ghana. It's the
first ever movie to be produced by award winning Actress Juliet Ibrahim.
Find the official trailer below.
www.number1fanthemovie.com
MY DREAM IS TO PROVIDE AFfORDABLE ACOUSTICS FOR EVERY STUDIO IN AFRICA-MUSIC PRODUCER/ ACOUSTICS DESIGNER, DR GEE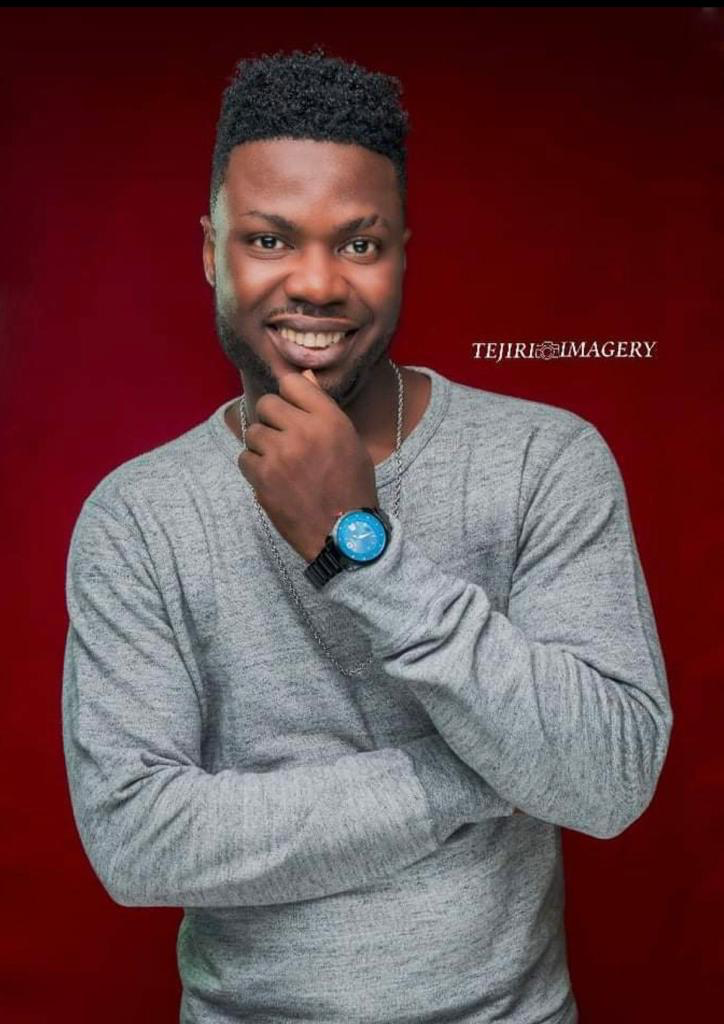 Emerging music producer turned acoustic designer, Gods time Maxwell Jatto a.k.a Dr. Gee, has audaciously declared that his goal is to have affordable acoustics produced by his company -Bounce Music in every studio across the continent of Africa , Dr.Gee said this decision was taken out of necessity.
The graduate of political Science, said he had to make the move in other to make his mark in the world of music.
He said "I decided to move into the world of acoustics when I felt I was not making enough income to look out for myself and my family and leave something I will be remembered for…"he continued in thesewords "What I always say to those who are close to me is that Nigeria is hard and good enough for us in show biz the industry is wide so you can move to something else if what you are doing presently is not paying you.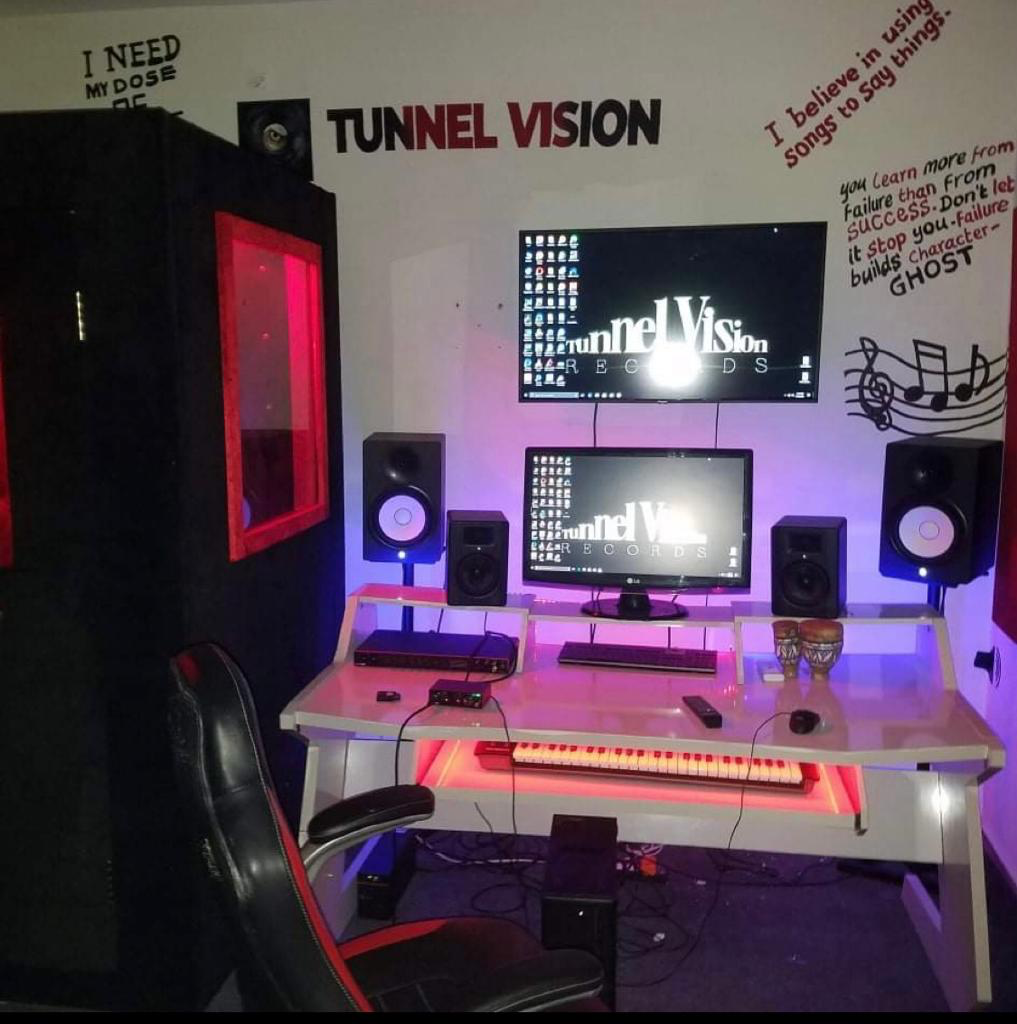 Is music production no more lucrative and has he left production and sound engineering? Not at all, it is still very lucrative if you feel the food it is putting on your table is enough, then continue but if you are like me make a move and do something else instead of complaining. As for your second question  I have not left production rather studio and acoustics designs gives me the opportunity to get more clients.
How  profitable has this been for him so far? We thank God that we are still in business  I know the big contracts will come in with time, but for now the joy I see on the faces of my customers is stil my great motivation. Can Dr.Gee share with us his biggest clients so far "wow they are many and I can't really remember them now because they are still growing stars but I can tell you that the studio of the Grammy award wining Vtech was designed by my company Bounce music from top to bottom and Eager boy is another great client of mind. As one involved in the technical aspect of music, what must Nigerian music stars not do in other to loose the global attention the industry is enjoying now? My brother we must not drop our standards and strive to even improve day by day, I am proud of the likes of Davido, Burna Boy and wiz kid if other follow their food steps we will rule for a long time to come
How can Dr.Gee and Bounce music be accessed? well we are on Jiji always but our major distributors are Auxel music and M-Tech and you can find us in major Alaba music stores.
Dr.Gee began his journey into the world of music at K-solo's music studio, where he studied as a producer and sound engineer gaining production credits in the albums of music greats like Timaya, Sunny Nnaji, MUMA Gee to mention but a few before setting up his personal business.
He is married with a son
Africa Film Academy: Epe Class Premiers Long Walk To Forever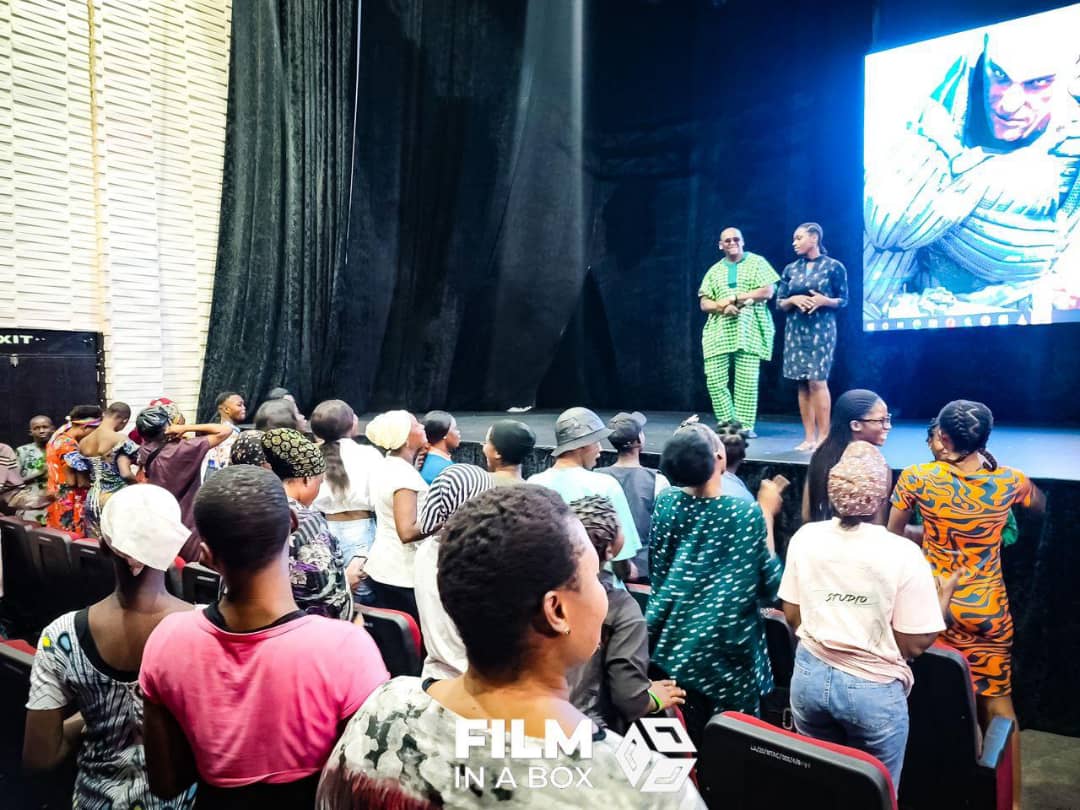 The excited faces and applause at the Lagos Theatre, Epe, Lagos could pass for the performance of A-list acts on the big screen. However, the noise were those of family members, friends, parents and classmates of the Epe class of the film project of students of Africa Film Academy (AFA) – Film in a box -premiering their 10 minutes short film; Long Walk To Forever.
The initiative by Peace Anyiam Osigwe in conjunction with the Lagos state government in building capacity in the entertainment industry in three local governments of Alimosho, Badagry and Epe is yielding positive results.
According to Enwai, the coordinator of the Epe project, the students had a four-week theory before embarking on the practical aspect of the project.
She said:  The purpose of the premiere is towards actualizing their project for Africa Film Academy (AFA). We came in and had a workshop with the students in different departments like acting, directing, scriptwriting, cinematography.  AFA  in conjunction with Lagos State put together a workshop for the indigenes of Epe, creative , people  who are interested in joining the entertainment industry. We had facilitators coming to take the students on acting, directing, scriptwriting , cinematography and then CDGN craft like costume design, makeup, production design, and set design. Unfortunately here in Epe, we have more of the makeup creatives. They finished with their workshop and the students out together a short film to showcase what they have learnt. We are hoping this would help the students move on from here into something bigger.  Lagos state has been good with grants and the rest. We are hoping they get some money and continue from where they have started but basically what happens is that after the workshop , they are broken into companies and each company is going to continue from where they stopped. They put together stuff and hopefully, they would be empowered. We wish for the best for them. We have a mentoring session that hasn't ended should they have any question, project or anything that they need help with."
For Habeeb Seidu,  Head, Strategy and Training, it was an amazing experience  having 220 students participate  in Epe alone which cuts across other areas like sound, editing and same for the film director, Olaoluwa Owoduni, indigene a graduate of Business Administration who described his experience as joyful. He plans to make good use of the knowledge he has gathered to climb to the next level.
The Producer, Toba Obafemi informed that the major cast were 14 but all the 25 students of the class including crew members were given roles.
Peter Chukwuemeka DG, the Executive producer who in his personal capacity has produced a flick is also grateful for the Lagos state for the opportunity and vowed to continue in production, directing and acting.
Though she agreed that her role was challenging and even got to a point of frustration, the lead actress, Nimot Hassan, weathered the storm and currently preparing for greater challenges in acting.
From this smile, one can observe that loverboy lead actor, Olayinka Rotinwa gave a good account of himself on screen.
Assistant director, Oluwaseyi Jimoh said that that it was not his first time in directing but he is happy to be part of the project.
Dickson Omolara Florence, who played the role of the bride's mother debunked her role as not her actual person off screen as she said that she is a gentle and kind woman.
Adding his voice to the many thanks showered on the Lagos state government as well as giving an overview of the project, Dean of the faculty, veteran actor, Keppy Ekpeyong –Bassey said: "What we do is to recruit interested participants in about Nine (9) departments of filmmaking. We have the mandate to capacity build the three local government areas; Alimosho, Badagry and Epe. And we have been doing this six (6) months at a stretch,  we have done it for some time, we have recruited some of the best brains as facilitators in the industry and the good part of it is that they are not just from the academia, we are having working practitioners also sharing experiences. We bring in people like Jide kosoko, probably Saidi Balogun, to share their experiences and encourage the participants at all levels. Today, the students in Epe have produced their first short film. They put a premiere together and that is what they are screening. They are now more motivated now than ever because they have seen themselves for the first time on the big screen. They are hearing the applause from their classmates, parents, friends who they invited and they are realising that they can do it. The important thing is not size of building capacity, it is the fact that it is translative and already they are producing films.
And the next level after this first short film which is like a class project, it is like that in each of the local governments where we are building capacity. We break the students into four companies randomly, everybody is mixed up with all participants and they are challenged to produce films. So, we have repertoire of short films which they have produced and all the things that would be uploaded shortly and you would see what these people have done in a short time is unbelievable. What that means is not that they are the best at teaching, it is the fact that they are hungry. The participants are rather enthusiastic and they also demonstrate a lot of passion and they are translating it. We are really excited about the Lagos state government. This is about the only government that is investing heavily in entertainment. Averagely we have 250 students in each of our local government. In this present exercise, we have built capacity in over 750 people. During the exercise because of the long duration, we give them a meal a day and we found out that some of them are not really as healthy as they look, so there is a medical team that comes in and check their sugar levels, heart beats and subsequently advise them on what to do. The scope our curriculum goes beyond the focal areas , so we included project management , mental health issues, personal hygiene, branding – those key areas to give them a more rounded feel about real life and help them key into that and take off. For instance, we started from Alimosho and since then, they have been producing their own films and sending us what they have done. We broke them into companies so that we can keep supervising what they do. Lagos state has also volunteered to give them loans and grants, all they have to do is, come together of the companies which we have created for them and pitch, then they will consider their pitch and give them grants or loans. It doesn't just stop now, it is a continuous exercise for them. This is a success story for me. I am waiting to see more. This vision of AFA is a Peace Anyaiam Osigwe initiative; the rest of us are just executing on her behalf."
AFRIMA 2022: PUBLIC VOTING STARTS SUNDAY AS PWC AUDITS AWARDS PROCESS

The voting portal for the 2022 edition of the All Africa Music Awards (AFRIMA) opened on Sunday, September 25, at 21:00 (CAT), to the public, globally, to decide the winners of each of the 39 award categories. 
The International Committee of the All Africa Music Award (AFRIMA), in conjunction with the African Union Commission (AUC), made this announcement, encouraging African music lovers to vote intensively using the voting portal live at www.afrima.org, before the portal closes on December 10, 2022, which is the eve of the awards.
More information on the voting process, which would also be audited by the International auditing firm, PriceWaterHouseCoopers (PWC), can also be found on the website, as well as AFRIMA's social media (Instagram/TikTok – @Afrima.official; Facebook – Afrimawards; Twitter – @afrimaofficial).
Like it did at the AFRIMA 2021 edition, the PWC, which has audited other major global awards including the Oscars, will audit the voting portal, collate the votes and present them at the awards.
According to AFRIMA's Executive Producer/President, Mike Dada, "AFRIMA'S core values of FACE IT – Fairness, Authenticity, Creativity, Excellence, Integrity and Transparency remain at the heart of our operations. With PWC, we are further reinforcing these value drivers, ensuring that we remain as inclusive, credible and authentic as always."
The list of nominees were unveiled globally, penultimate Wednesday, revealing a total of 382 nominations across all 39 categories.
The nominations, which have been greeted with positive acclaim across the world, are the fruit of a rigorous 10-day adjudication held by AFRIMA's 13-member jury, in July.
Also, only entries within the validity period of August 20, 2021 to August 5, 2022, were considered for nomination for this year's awards.
According to Mike Dada, the awards body remains the ultimate recognition of African music globally, also serving as a muse to other award bodies across the continent.
"We are not oblivious to the fact that there are some other award bodies that copy our nominations every year. As the ultimate recognition of African music, globally, we are a source of inspiration to both music gatekeepers and music lovers across the entire industry. AFRIMA continues to blaze the trail in celebrating African talent and developing our creative ecosystem, and this year's edition is a step further in that direction," he said.
On her part, the African Union Commission's Head of Culture, Mrs Angela Martins encouraged music lovers to vote decisively and objectively.
She said, "We have done our part. It is left to you the fans to now decide your winners. Remember that these categories are highly competitive and are based on merit. Let your votes help the best person(s) emerge as champion."
The 2022 All Africa Music Awards will now be held from the 8th to 11th December, 2022.
A special announcement will be made on the host country and location for the awards, on 30th September, 2022.
The AFRIMA awards ceremony will feature a 4-day fiesta of music, glitz, and glamour aimed at celebrating Africa, recognising talents and expanding the economic frontiers of the culture and creative industry on the continent.
The event is scheduled to commence with the welcome soiree, followed by the AFRIMA Music Village, the host city tour, Africa Music Business Summit, and the exclusive nominees' party and concluded with the live awards ceremony broadcast to over 84 countries around the world.
African music lovers can take part in the events on social media, live stream on the AFRIMA website at www.afrima.org and visit the social media platforms (IG/TikTok – @afrima.official; Facebook – Afrimawards; Twitter – @afrimaofficial; LinkedIn – AFRIMA) ), and they can watch the event coverage by tuning in to their local and cable TV providers.
In partnership with the African Union Commission, AFRIMA is a youth-focused music platform that recognizes and rewards the work and talents of African artistes across generations.
AFRIMA primarily stimulates conversations among Africans, and also the rest of the world, especially on the potential of the creative arts for fostering real human enterprise, as well as contributing significantly to social cohesion, as well as sustainable development in Africa.
The Programme of events is in line with the AU Agenda 2063 which outlines Aspiration 05 as the development of the arts and culture sector including its cultural and creative industries, to boost the development of the African economy.