Jonathan, Obasanjo, others absent at Buhari's inauguration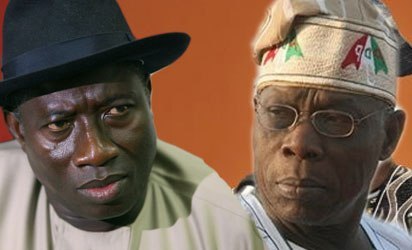 Former Presidents, Olusegun Obasanjo, and Goodluck Jonathan were absent at the Eagle Square, Abuja, where President Muhammadu Buhari and Vice-President, Yemi Osinbajo, took the oath of office for their second term in office.
No reason has been given for their absence. Ibrahim Muhammad, acting chief justice of Nigeria (CJN), has administered the oath of office on Buhari and Osinbajo.
More Questions On Ifeanyi Ubah's Forged Certificate Saga… …. Did NECO Just Confirm That Ubah's Certificate was Truly Forged?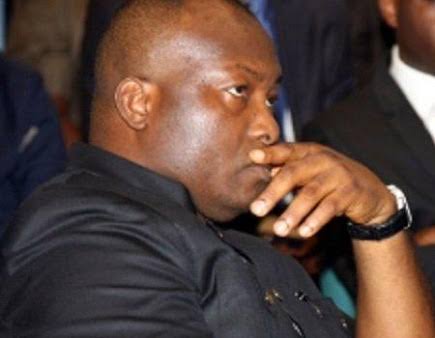 Nigerian lawmaker and owner of Capital Oil and Gas Industries Ltd Ifeanyi Ubah who had been enmeshed in various corruption scandals with the government is now caught in another web of falsehood, forgery and presentation of fake National Examination Council, NECO certificate to the Independent National Electoral Commission, INEC as a candidate of the Young Progressives Party, YPP in the last National Assembly election.
It does not take rocket scientific process to discover that the examination body has just confirmed that Ifeanyi Ubah submitted a forged certificate to INEC.
A news report yesterday that the Examination Council had affirmed the authenticity of the politician's certificate after he had been previously sacked by a Federal High Court in the Federal Capital Territory, FCT, Abuja, nullifying his election as the senator representing Anambra South.
The court had ordered INEC to withdraw the certificate of return issued to Mr. Ubah and issue a fresh certificate of return to the candidate of the People's Democratic Party, PDP Obinna Uzoh who came second in the election as the senator-elect of the district
However, a critical look at these two certificates reveals that NECO or someone is trying to assist the controversial business mogul to claim what does not belong to him. The certified copy presented and confirmed by INEC has the serial number; 303865920(note, 3038), while the copy NECO just confirmed as Ifeanyi Ubah's approved certificate comes with a serial number; 303565920(note, 3035).
A comparison of these two documents glaringly shows differences in signatures, stamp, logo, typeset font and so on. This means NECO's supposed affirmation of his certificate has further proved the forgery of the certificate and affirmed the judgment of the court that he submitted a fake NECO certificate to INEC.
Many who have taken a keen interest, in this case, are now wondering how the same certificate would have two different serial numbers, logo, font and signature. If we take the NECO certificate released by the examination body as Ifeanyi Ubah's certificate, then the initial one he submitted to INEC was indeed forged as declared by the Abuja High Court.
Efforts to reach Ifeanyi Ubah to comment on this controversy have been unsuccessful. On his part, Dr. Obinna Uzoh who the court has ordered to be sworn in as the senator representing Anambra South Senatorial district declined to comment on the issue since the case was likely to go before the Appeal Court. Ifeanyi Ubah has vowed to approach an Appellate Court to set aside the judgment of the High Court based on the supposed validation of his certificate by NECO.
Therefore, it appears Ubah is just trying to buy time after he had been sacked by Honourable Justice Bello Kawu of the Abuja Federal High Court on the 17th of January, 2020.
In his judgment, Justice Bello Kawu discharged his Ex-Parte Order suspending the execution of his Judgement in suit No. CV/3044/2018. The claimant in the suit filed the pre-election matter challenging the nomination of the 1st defendant, Ifeanyi Patrick Ubah, by the second defendant, Young Progressive Party, YPP for the Anambra Senatorial District Election.
Aware of his ousting, Ubah then filed several baseless motions in order to delay the course of justice, seeking to stay the execution of the judgment and set aside the judgment, claiming the court lacks the legal jurisdiction to return Uzoh as duly elected quoting section 285 (13) of the 1999 constitution as amended.
However, it is important to note that, where a primary is not held, any state or FCT high court or FHC has jurisdiction to entertain the case. In the case of Lau v PDP (2018) 4 NWLR (Pt. 1608) 60 at 110-111 and 123, the Supreme Court held thus: The law has moved on since the 1999 Constitution vested the Federal High Court with exclusive jurisdiction over any action for a declaration or injunction affecting the validity of any executive or administrative action or decision of the Federal Government or any of its agencies, which includes INEC. The current position of the electoral act, the Federal High Court and the High Court of a State or the Federal Capital Territory have concurrent jurisdiction to hear and determine disputes arising from the conduct of a party's primaries…
BY: SUNDAY ADEBAYO
UBA Rewards 100 Customers with N10m in New 'UBA Bumper Account' Promo
………N2M Up For Grabs Every Quarter
………N100,000 Monthly Shopping Allowance
Pan African financial institution, United Bank for Africa (UBA) Plc on Tuesday, launched the 'UBA Bumper Account', a hybrid account, targeted at transforming the lives of its customers. The new account is in line with the bank's mission of creating superior value for its stakeholders while encouraging saving cultures among Nigerians.
The account, carefully crafted to improve the lives of the UBA customers, will offer account holders an opportunity to win cash prizes of up to N2 million.
Speaking during the launch and monthly draw which was held at the UBA Head Office, in Lagos on Tuesday, the Group Head, Retail Banking, Jude Anele said, the New 'UBA Bumper Account' was created with the customer in mind.
Anele said, "We have in recent times deepened our focus on the most important aspect of our business – the customers we serve. Hence, our huge investment in technology to make banking easier and seamless, even as we introduce new offerings such as this Bumper Account, that will deliver improved value to stakeholders.
He explained that new and existing customers of the bank need to ensure they have a minimum deposit of N5,000 in their UBA Bumper Account to qualify for draws. According to him, current UBA customers are to dial 91920*1# to migrate to the UBA Bumper Account whilst potential customers should dial *919*20# if interested in opening a UBA Bumper Account.
In the first draw which was held live during the official launch in Lagos today, a total of 100 customers emerged winners as the Bumper to Bumper Crooner, Wande Coal serenaded guests with his famous hit songs to the delight of all present.
"A total of 100 customers emerged winners at the live draws which took place here today, and as you have seen, some of our customers here present were part of the lucky ones who won N100,000 each. From here on, lucky customers will win from N10,000 to N2 million each in the monthly, quarterly and targeted draws," Anele stated.
He added that a monthly shopping allowance of N100,000 for a year is also up for grabs. "No fewer than 50 account holders will get a whopping N2 million each across all participating regions. This account is open to both existing and new customers of the bank who save a minimum of N5,000," Anele noted.
Amos Wisdom, one of the winners present, could not hide his joy when he was announced as one of the winners. "I am still very amazed. Before I came here, I had the conviction that I would win. All my life, I have never won anything like this, and I am very happy that I won this time. Thank you so much UBA," he said.
Another winner, Ohagbelum Peace, who could not believe it when her name was announced said if she wasn't present herself, she would not have believed in promos like the UBA Bumper Account. "I am very grateful. This is a new experience for me and I am now a number one fan of UBA. This has re-enforced my belief for this bank."
The Deputy Director and Co-ordinator, National Lottery Regulatory Commission was present during the event to ensure that winners were properly selected in a fair manner without prejudice. She noted that the commission had worked with UBA in many promos in the past without any issues.
The Head Consumer Banking, Chiedu Ibeku appreciating the customers present, said, "we had two major objectives for this account which is to say a big thank you to our customers for being there and most importantly, to encourage a savings culture. Our intention is not only to reward loyalty but also to transform the lives of our customers for good".
"UBA will not relent, because we are aware that if our customers succeed, we ultimately succeed too and this will spur us on to make the desired impact in their lives," she said.
Africa's Development Agenda Must Prioritise Job Creation, Inclusive Growth and Gender Diversity for Peace and Stability on the Continent", Tony Elumelu Says at Dakar Forum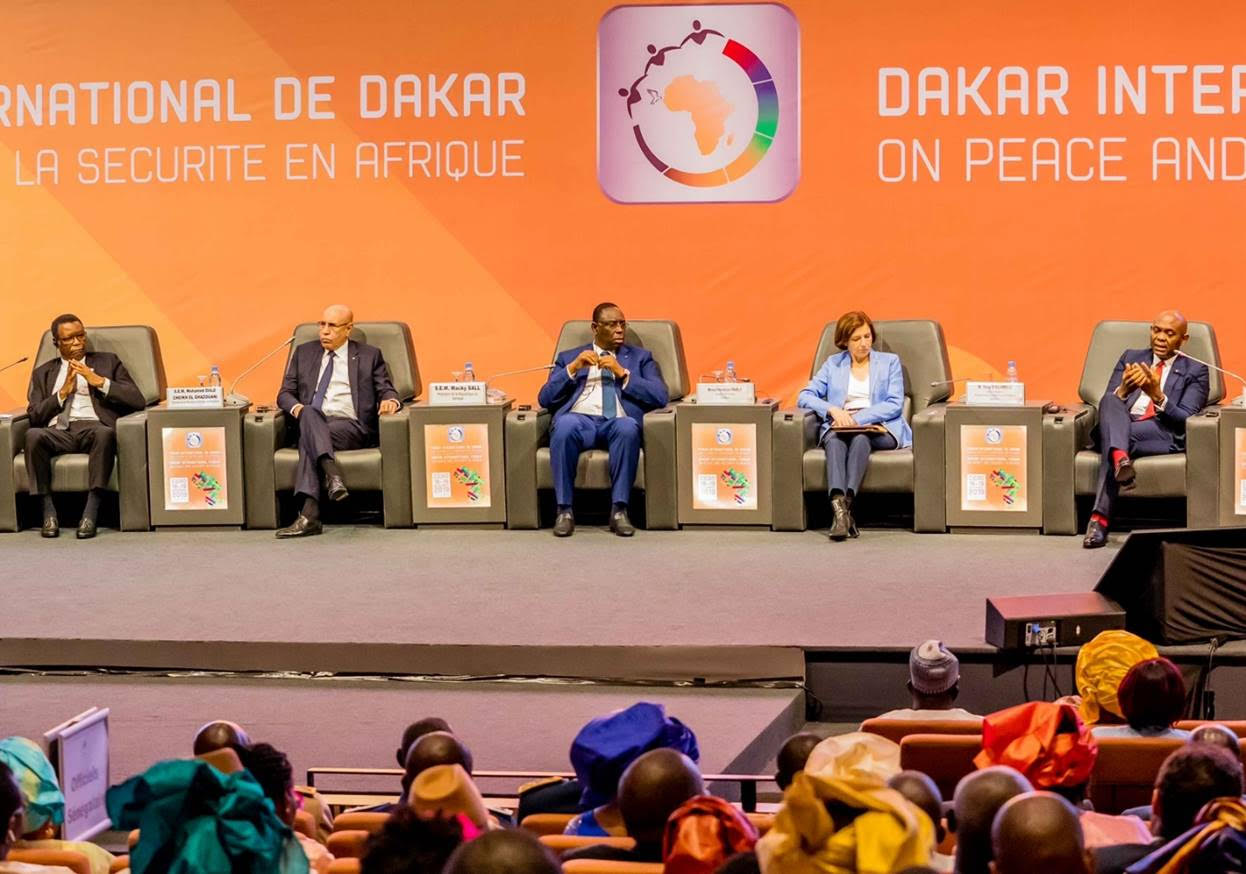 Tony. O. Elumelu C.O.N, Founder, Tony Elumelu Foundation (TEF) and Chairman, United Bank for Africa Group (UBA) proposed job creation for the youth, inclusive growth, and gender diversity as priority areas for Africa's development agenda to achieve peace and stability on the continent.
He said this while speaking on a high-level panel with His Excellences Macky Sall, President of Senegal, and Mohamed Ould Ghazouani, President of Mauritania. Other speakers on the panel include Florence Parly, Defence Minister of France; and Pierre Buyoya former President of Burundi and representative of the African Union.
Mr. Elumelu stressed the urgency in tackling poverty, the root cause of extremism in Africa. He said: "We know, and we say, that poverty anywhere is a threat to mankind everywhere. What manifests itself in what we call security breakdown or terrorism, or extremism is actually deeply rooted in poverty, in joblessness So with due respect, we can have 101 seminars like this but unless and until we begin to address these issues of poverty, joblessness amongst our young ones, they will continue to allow themselves to be brainwashed by people who see no future, and they will continue to engage in extremism."
He emphasised that while it is no doubt important to discuss weaponry, and other means to deal with insurgency, a lasting peace can only be attained in the long run by investing in our young people across Africa.
H.E. Macky Sall acquiesced to the need for the public sector to collaborate with the private sector to tackle poverty on the continent. He said: "Addressing the threats cannot be done on a standalone basis due to the fact that the challenges know no borders". He called for a more collaborative approach to alleviate violence and extremism to boost investments in Africa.
Mr. Elumelu cited the impact of the Tony Elumelu Foundation's $100 million Entrepreneurship Programme as one of the practical ways the private sector in Africa can intervene to bring about peace and stability on the continent. Speaking further, he referenced the partnership between the United Nations Development Programme (UNDP) and the Tony Elumelu Foundation (TEF) to empower 100,000 young Africans in 10 years with a focus on the Sahel region for its first year. Also mentioning TEF partnerships with other international development agencies such as GIZ and ICRC, Mr. Elumelu reiterated that only "activities and interventions like this will help to bring economic hope to people in this part of the world and they will become less involved in extremism. We support these young ones and we are beginning to see how their successes are translated into better and more secure communities".
Mr. Elumelu pointed out that businesses cannot flourish where there is extremism and people are afraid for their lives. It will be even harder to attract the global private capital needed for large infrastructure projects and long-term investments which can help to fix our economy.
Mr. Elumelu ended his session on an optimistic note, calling on all stakeholders to collaborate to win the war on poverty and insecurity. "There is a lot we all can do – the private sector, government, and development partners – in making sure that we focus on winning the war on terrorism; that we make sure we stem the migration of our young people crossing the Mediterranean through harsh conditions, in search of hope, when indeed we have more opportunities and resources in our continent. We need to work together to ensure that extremism is totally annihilated in Africa. It is possible but we need to work together to achieve this."