How investors stall govt's drive for private refineries…
Like a failed dream, the strategic plan to mobilise private interest in local crude oil refining may have run into a brick wall.
The licencees for private refineries have recoiled into their respective shells, seeking other opportunities in the oil and gas sector.
The Federal Government has since 2002 to date, issued over 39 licences to private operators to establish refineries of various capacities in the country, to lift the profile of local refining capacity from the current 445,000 barrels per day (bpd), a result of ill-maintained low capacity utilisation of four facilities owned by the government.
But so far, only the Niger Delta Petroleum Resources, located in Ogbelle, Rivers State, with Dr. Layi Fatona as the promoter, has commenced production of 1,000bpd of refined oil.  Also, Orient Petroleum Resources Plc has completed the detailed engineering, sourced the modules of its refinery and completed site acquisition, perimeter and topographical surveys, geotechnical, geological and hydro-geological surveys, site civil engineering works prior to construction of internal roads and reinforced concrete plinths for installation of refinery equipment.  But it is yet to start production.
Indeed, virtually all the licensed operators had serially defaulted on their respective deadlines to commence production, leading to licence withdrawals on their part, with even increased reluctance for mandate renewals as stipulated in the enabling law.
Factors cited as challenges for the takeoff of the various projects by the licensees included huge upfront start-up fee; lack of sovereign guarantees to secure cheaper loans from the international finance market; and uncertainty over guarantee of free market pricing policy.
Despite government's reconsideration of the start-up fee in favour of the licencees, the investors still failed to show serious commitment, thereby truncating initial objective of the private refineries' initiative.
However, a source at the Department of Petroleum Resources (DPR) told The Guardian that the agency had already processed new applications for private refineries and that they were now awaiting approval from the Ministry of Petroleum Resources.
The source said that the new applicants were depot owners who may not have the challenges of bank guarantees.
The source added that the 39 licences would have been able to process over 2.654 million barrels per day, which would have reduced the country's dependence on fuel importation.
For instance, Amakpe Refinery Plant, one of the companies that got a  licence was configured to process 6,000bpd of crude oil from Qua Iboe.
The existing four local refineries (445,000 bpd capacity) only contributed about four to 20 per cent in the past five years to the national Premium Motor Spirit (PMS) consumption in the country.
The Guardian's enquiries revealed that in May 2002, the Department of Petroleum Resources (DPR) granted licences to 18 private refineries to operate out of which only one was able to come on stream.
The successful applicants were: Akwa Ibom Refining and Petrochemicals Limited, Badagry Petroleum Refinery Limited, Clean Waters Refinery, Ilaje Refinery and Petrochemicals, Niger Delta Refinery and Petrochemical Company Limited, NSP Refineries and Oil Services Limited, Ode-Aye Refinery Limited, and Orient Petroleum Resources Limited.
Others were Owena Oil and Gas Limited, Rivgas Petroleum and Energy Limited, Sapele Petroleum Limited, Southland Associates Limited, and South-West Refineries and Petrochemical Company, Starex Petroleum Refinery Limited, The Chasewood Consortium, Tonwei Refinery, Total Support Refineries, and Union Atlantic Petroleum Limited.
As at 2010, Amakpe International Refinery Incorporated with capacity to process 12,000 bpd got its approval to operate revalidated in 2007, but got stuck due to political reasons in Akwa Ibom State.
Resources Petroleum and Petrochemicals International Incorporated with capacity to process 100,000bpd, located in Ikot Abasi, Akwa Ibom State, also got its Approval To Construct (ATC) revalidated in 2010. Sapele Petroleum Limited with 100,000bpd located in Sapele, Delta State, also got its ATC revalidated in 2010. Rehoboth Natural Resources Limited, with capacity to process 12,000bpd got permission to operate in 2008, but applied to convert ATC to Licence To Establish (LTE) as 2010.
Amexum Corporation with capacity to produce 100,000bpd, complained of lack of financing which stalled the project's takeoff. Antonio Oil, located in Ogun State, with capacity to produce 27,000bpd, commenced civil and structural works on its site, but was unable to go farther.
Gasoline Associates International Limited Refinery, located in Ipokia Ogun State, with 100,000bpd capacity got its LTC granted and was also unable to continue.
Ologbo Refinery Company Nigeria Limited, located in Ologbo, Edo State, with 12,000bpd capacity, completed its engineering package, but its licence was not renewed by DPR and could therefore not go further.
On the upfront start-up fee, DPR sources noted that 'ultimately, the government reconsidered and accordingly reduced the fee in line with investors' expectation; in spite of this concession, the investors still failed to show serious commitment; raising funds locally was obviously a problem, as bank interest rates of 20 per cent and above would make borrowing for such a project a suicidal mission!
'On the other hand, much cheaper foreign loans required certain sovereign guarantees that government did not consider necessary.  Other investors demanded a free market pricing policy that eliminated subsidies, as the uncertainty and time lag related to subsidy refunds could jeopardise the ultimate  success of such ventures.'
When it became evident to DPR in 2007 that the majority of the 18 oil refinery licencees in Nigeria did not have either the financial resources or engineering expertise or the zeal to follow DPR's specific guidelines,  it  cancelled all the outstanding licences and only a few reapplied under more strenuous guidelines.
The source said that when it became evident that the investors were complaining of the stringent conditions, the DPR removed the statutory $1million performance deposit required from investors, for the establishment of private refineries in Nigeria.
He said: 'The government had realised that the deposit requirement was a disincentive to investors who were willing to establish refineries in the country. The requirement, which is contained in the 'Guidelines for the establishment of hydrocarbon processing plant (Refinery & Petrochemicals) in Nigeria,' states that a $1million refundable deposit is to be made by an investor for every 10,000bpd refinery capacity to be established.
He stated that this move was part of government's strategy to encourage private sector participation in crude oil refining and also her desire to locally refine 50 per cent or more of Nigeria 's crude oil.
The DPR revoked earlier licences issued to investors in 2004, citing lack of credible milestones by the companies, and introduced the 2007 revised guidelines, which contained the $1million refundable deposit requirement.
He added that the government had reviewed the law that guides the establishment of private refineries and was now awaiting the final approval.
On the process of getting the licence, the DPR source stated: 'The first stage is to get a licence to establish. The next stage is the submission of the basic engineering design package of the plants to the DPR at the completion of which an approval to construct would be granted to only those who meet the specifications. Those firms given the licences usually have up to two years to meet the requirements of the second stage, or lose the preliminary licences.
'Successful applicants are expected to meet the necessary requirements under this stage within two years of issuance of the preliminary licences. Companies that fail to meet the above requirements within the stipulated period will automatically lose the preliminary licences.'
The last stage of approval is a licence to operate a future plant, which would affect only companies that successfully go through the second state.
He said that over the years, many of the applicants got stuck at different stages of the processes of the projects and their licences were withdrawn.
A top official of an International Oil Company (IOC), who spoke on the condition  of anonymity, tied  the company's participation in investing in private refinery to the quick deregulation of the downstream sector.
He said that a deregulation policy was the best solution to petroleum scarcity in the country, stating that it was the only condition on which the company would invest in building private refineries in the country.
According to the source, 'we believe that deregulation is the best way forward for the oil and gas industry and the country because if the sector is deregulated, private operators would be able to build new refineries and there would be healthy competition.
'We cannot go into refining because the business environment is not conducive right now.  The banks are not ready to give out loans for such investment and we cannot approach our shareholders. There are so many loopholes.  We do not know the quantity of fuel being brought into this country. Smugglers are smuggling fuel into this country on daily basis and how do you think we would be able to make it? It will not be easy competing with big refineries outside the country. Our company is selling off some of its refineries around the world because of its inability to compete.'
He stressed that if the issue of subsidy continued to drag, it would be difficult for practitioners in the industry to build a new refinery.
He said the company would continue to operate as a profitable and resilient organisation, able to compete effectively in a fully deregulated downstream industry.
Reacting to this development, the President, National Association of Chambers of Commerce, Industry, Mines and Agriculture (NACCIMA), Dr. Herbert Ajayi, called for an incisive review of the factors that made those previously granted licences for refineries not to start operations, with a view to putting right whatever could have been wrong.
'All private operators previously granted licences for refineries should be re-invited to partner the government and be assured of the supply of feed-stock of crude oil, the refusal of which, NACCIMA understands, aborted their intervention,' it urged.
He stressed the need for government to look critically into the law that abolishes illegal refineries.
He said: 'NACCIMA believes if these illegal refineries are made legal and is effectively done, it would boost local supply capacity of petroleum products, create jobs and invariably may also reduce prices when competition fully takes its course.
'We have watched with dismay the continuous destruction of small refineries classified by government as illegal in the country. We believe that the action of government/Ministry of Petroleum Resources is not the best given the current problem confronting the country in the petroleum sector; as it would further compound the sector's supply chain of petroleum products. To ensure strict compliance and standards with the laid down criteria by the operators of the small (but now legal) refineries, there is the need for the DPR to assume effective supervisory role,' he said. (Guardian)
More Troubles For Dangote Cement As Kogi Govt Demands 10 Per Cent Share, Orders Immediate Seal Off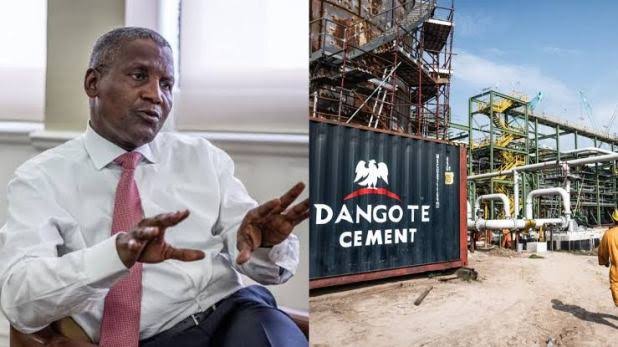 However, Dangote Cement is facing allegations of sharp practice from Kogi State government, Kogi Assembly as well as Akwa Ibom State.Already, the Kogi State House of Assembly has ordered stoppage to the activities of the company in two Local Governments in the State while investigations continue.

To make the claim possible, Kogi State House of Assembly ordered the management of Dangote Cement company to provide all necessary documents that have to do with the transfer of Obajana Cement Company owned by Kogi state government to Dangote Cement Company.

The House also directed that the documents signed at the establishment of the Company and relevant receipts of dues it claimed to have paid to Kogi State Government available at the next adjourned sitting date.

The speaker of Kogi State House of Assembly, Matthew Kolawole, gave the order after interim reports of the ongoing investigative hearing on Internally Generated Revenue (IGR) which was submitted by the ad hoc committee led by Hon. Isah Tenimu Umar, Member Representing Lokoja I Constituency and deliberated upon at the plenary on Wednesday.

Kolawole said this has become important in view of the claims and counterclaims between the Chairman of Kogi State Internally Generated Revenue Service (KGIRS) and representatives of Dangote Cement as the acting chairman of KGIRS, Salisu Enehe had earlier accused Dangote Cement Plc Obajana of forging its tax receipt during the investigative hearing by the State House of Assembly.

According to the State Revenue Boss, most of the figures the company claimed to have paid are totally incorrect, urging the company to check its record.

He added that despite the billions of Naira that company is making from the state monthly, it has failed to pay taxes that are due to the state and Lokoja Local Government Area.

Nigerians Getting ₦1,593,247 Per Week From ₦99,000 Investment in Amazon
Nigerians Getting ₦1,593,247 Per Week From ₦99,000.

In another development, Following the unrestrained environmental degradation in Ankpa and Olamaboro local government areas, Kogi state House of Assembly on Wednesday, directed the Commissioner of Police and Commandant of the Nigeria Security and Civil Defence (NSCDC) to seal off operations of Dangote Plc in the affected areas of the State.

The House gave the order during a public hearing on activities of Dangote Group in the state, especially on the the massive exploitation , environmental degradation and non compensation to the affected owners of the land and without revenue accruing to the state government.

The Speaker, Kogi state House of Assembly, Mathew Kolawole, charged the NSCDC commandant to ensure immediate implementation pending when the ad hoc committee on revenue clarifies some grey areas. Kolawole, who lamented the environmental degradation caused by mining activities on Kogi by the Dangote group and its subsidiaries, accused the multi national business concern of making billions in the state but yet fails to give back to it.

Akwa Ibom is also finding it difficult to collect its entitlement from the Dangote Group. According to reports from the place, the Itu Local Government blocked Dangote premises with their trucks because the company has refused to pay tax for more than two years despite pleas and series of warnings.
Union Bank, WACOT Rice Kick Off Financial Inclusion Drive for Smallholder Farmers in Kebbi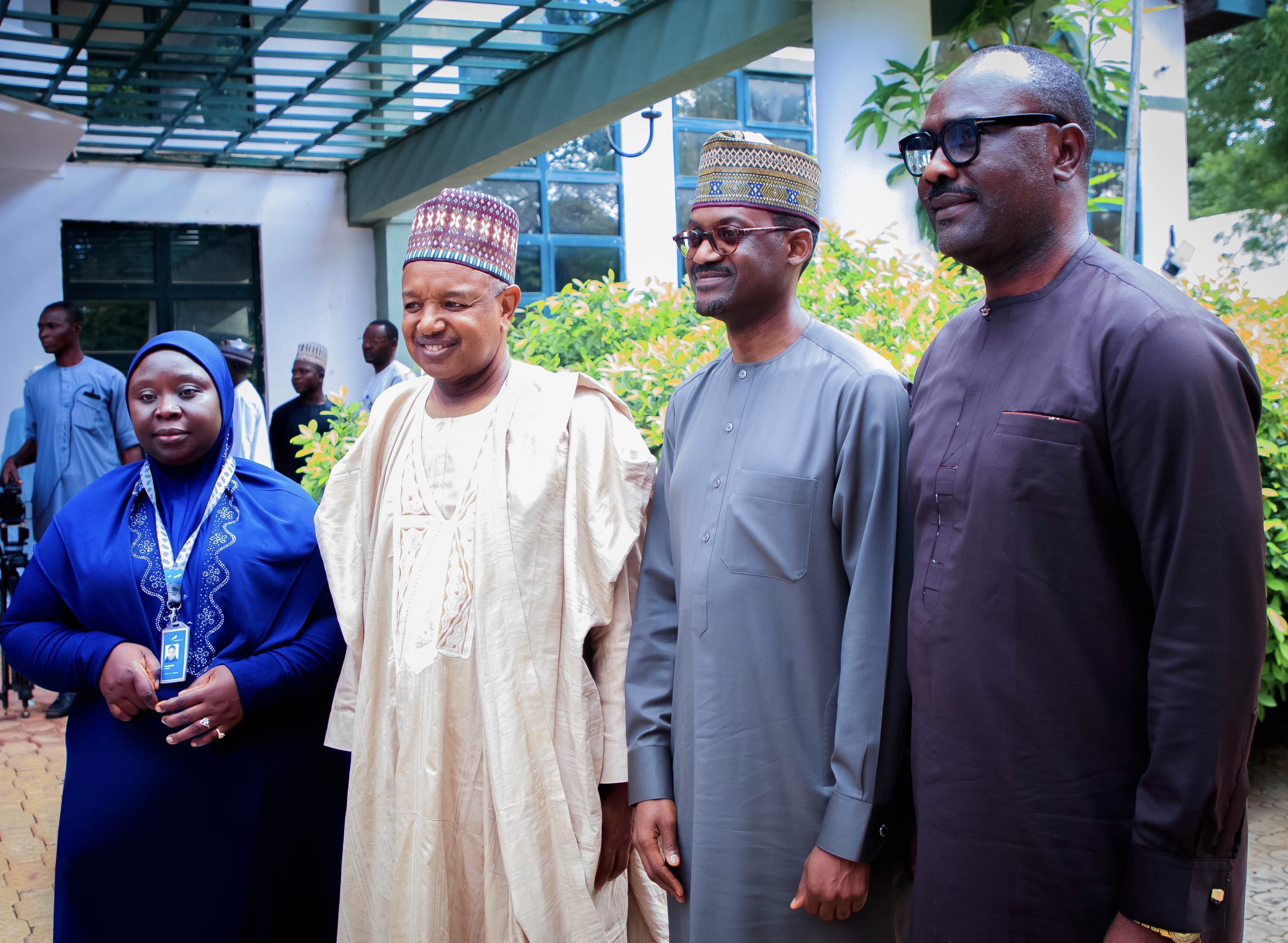 As part of Union Bank's commitment to driving financial inclusion in Nigeria, the Bank has partnered with WACOT Rice Limited – a rice processing company, to financially include 6,000 local farmers including youth and women in Kebbi State.
The Kebbi Financial Inclusion Drive (KFID) which will cover four Local Government Areas – Argungu, Augie, Suru, and Dandi – is a critical part of WACOT's Argungu Outgrower Expansion Project funded by United States Agency for International Development (USAID) West Africa Trade Hub. This program is set to resolve the overwhelming financial inclusion deficit within rural communities in Kebbi.
The financial inclusion initiative is being implemented with technical support from National Identity Management Commission (NIMC), to help the farmers acquire the relevant documentation and identification required to open bank accounts.
Union Bank will facilitate account opening and expand its agency banking network to cover the areas while supporting its agents on ground with digital banking solutions to enable seamless transacting and account management.
Farouk Gumel, Chairman WACOT and Board Chair, Union Bank was on ground in Kebbi State to kick-off the drive and paid a visit to the Kebbi state Governor, Senator Abubakar Atiku Bagudu to discuss expanding the programme state-wide.
In his recent keynote address at the recently concluded and  Chartered Institute of Bankers of Nigeria (CIBN) Conference, Mr. Gumel said:
 "As we work towards achieving financial inclusion to reach the unbanked, we must commit the same resources and investments to rural-local customers as we have done to urban-global clients to help create the growth that will lift us all to collective prosperity."
WACOT Rice is a subsidiary of TGI Group. TGI Group, through another of its subsidiary Titan Trust Bank, recently acquired Union Bank in a landmark transaction which was announced in 2021.
FIRSTBANK PARTNERS VERVE INTERNATIONAL, MAKES CUSTOMERS MILLIONAIRES IN THE FIRSTBANK VERVE CARD PROMO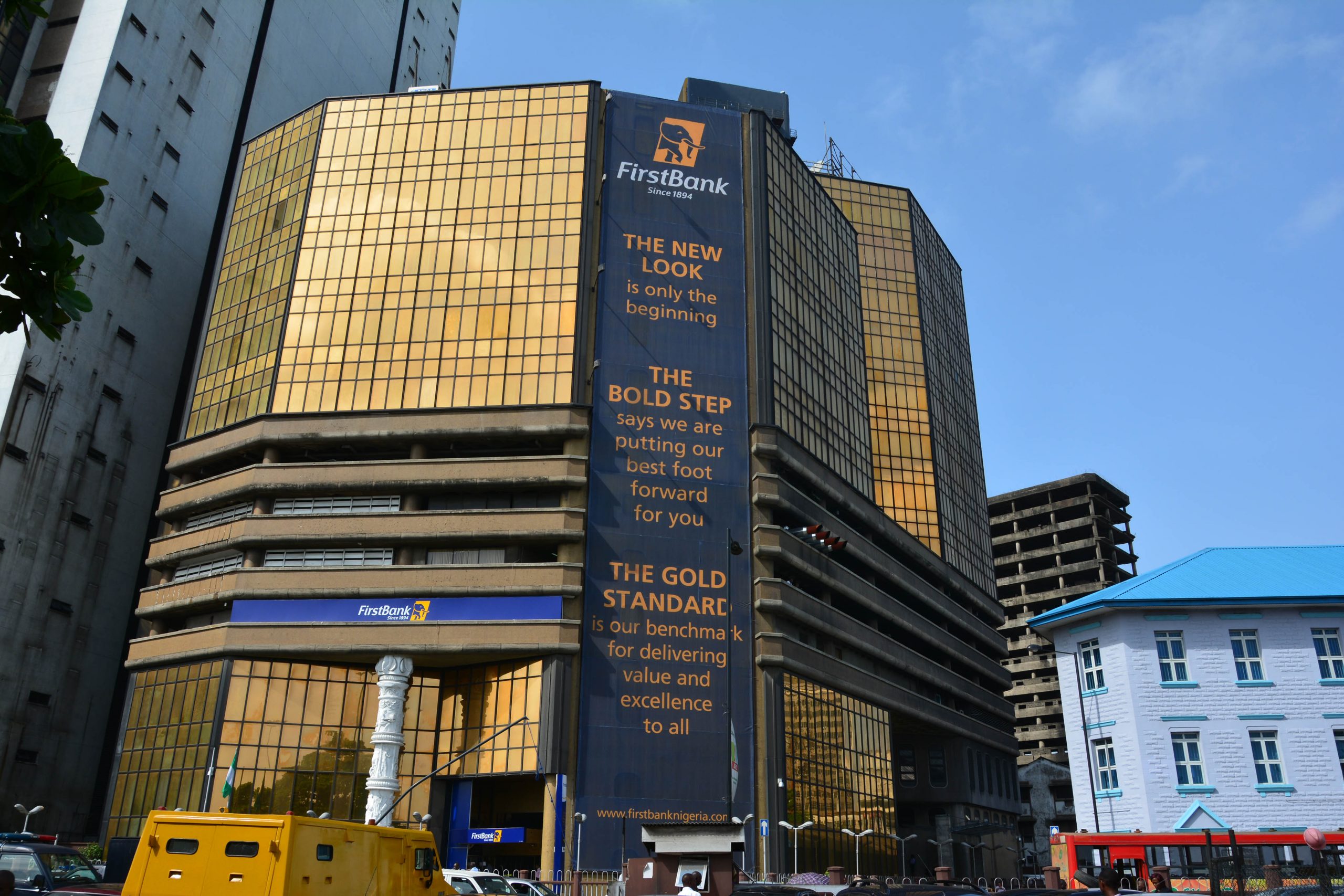 In partnership with FirstBank – Nigeria's premier and leading financial inclusion services provider – Verve International, Africa's leading payment technology and card business, has launched its third National Consumer promo designed to reward users of FirstBank verve card with exciting gifts and cash prizes to appreciate their patronage and use of the card to carry-out their electronic banking transactions.
The ongoing 2-month promo will end on 30 October 2022 as 20 customers (10 customers per month) with the highest transaction count during the promo will be made millionaires, winning the sum of N1 million each. Also, N20,000 will be won by 25 customers monthly.
On the other hand, 2620 FirstBank verve cardholders that double their transactions every week, stand a chance to enjoy 10% cashback capped at N2,000 per customer.
Speaking on the promo Chuma Ezirim, Group Executive, e-Business & Retail Products, FirstBank said "we appreciate our partnership with Verve Card through the years; a partnership of empowerment and opportunities which include growing the economy, supporting new businesses and preventing unemployment. FirstBank verve card holders are encouraged to keep using their cards as it is a card offering that promotes safe, convenient and rewarding digital banking experience with 20 customers standing a chance to be millionaires at the end of the promo."
Verve card is a secure debit card that allows cardholders to conveniently meet their daily financial needs such as payment for goods and services, airtime recharge, bill payments, funds transfer, etc. Verve card is accepted across all ATMs, POS, Web and Mobile Platforms in Nigeria.
The promo is also opened to new verve cardholders as non-verve cardholders are encouraged to visit the nearest FirstBank branch today to pick up a Verve card and start getting rewarded!
Only recently, FirstBank – in partnership with Verve – rewarded over 2601 FirstBank verve cardholders with various prizes; including N20,000 cash prize, N10,000 cash prize, N10,000 worth of airtime; power generating sets, refrigerator, cooking gas, smart TV and the grand prize of a brand-new car to a lucky winner.