INVESTOR: "Sujimoto, I want my $100,000 Investment back!"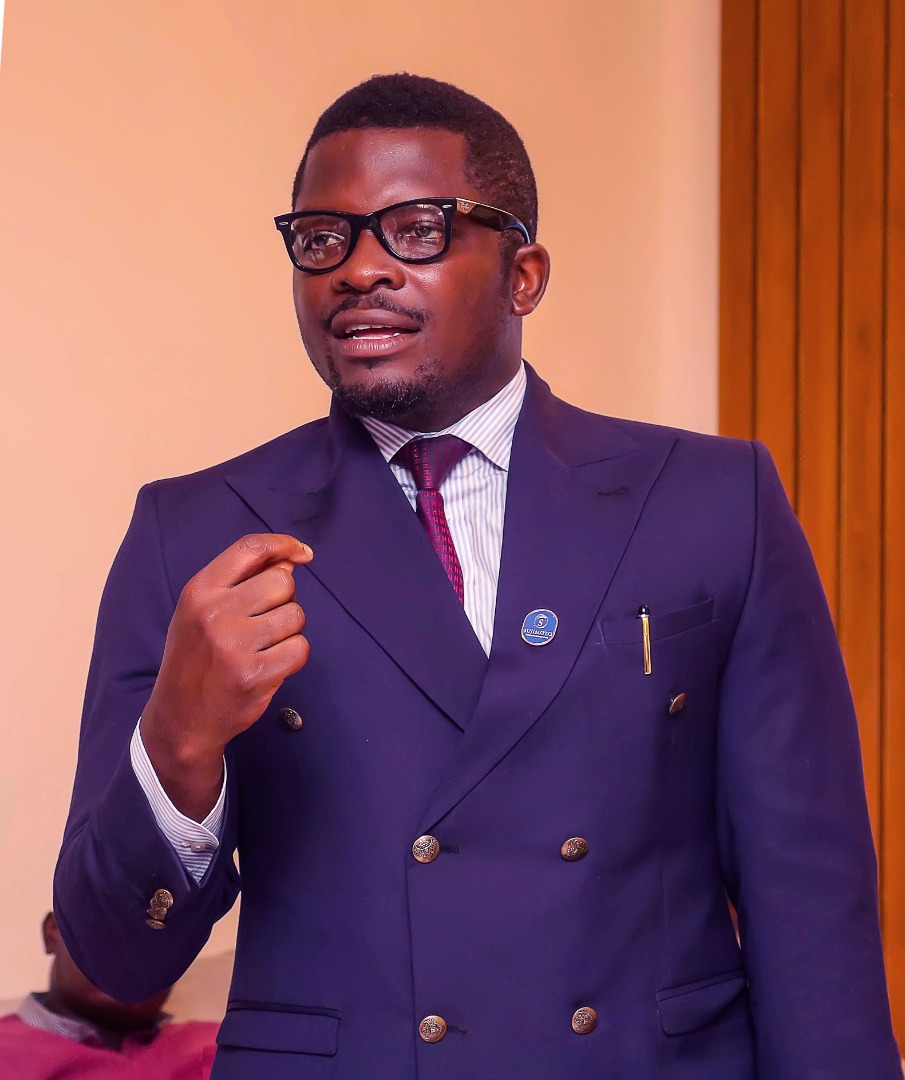 "Sujimoto, I want my money back!"
"I want the $100,000 initial deposit I made back."
"A lot of people are saying this dream is impossible, and you are too overzealous."
"No one has achieved such yet, especially not in Nigeria!" Her voice still echoes in my head.
And, I remember responding with, "Aunt, kindly exercise patience; the tenth floor at $1.5M is a great deal."
She had no idea that I had sold her a $4 million property for $1.5 million.
She continues, "In my 27 years of professional expertise, I don't believe this dream is achievable!"
These are statements and concerns I received from the chairman of a major insurance company that attended our 5th-anniversary celebration in 2019. Afterwards, she decided to invest in Lucrezia's off-plan before the commencement of the LucreziaBySujimoto's foundation. However, she cancelled the transaction and requested a refund. Thankfully, the money was still intact, and I refunded her immediately.
Just recently, she visited the mock apartment and was flabbergasted by the incredible work and speed we've achieved on the Lucrezia project. As one of our staff continued to negotiate with her over the price this time, she refused him, saying, "SUJI handed me this property for $1.5 million a few years ago before its foundation started, why are you now telling me to pay three times the price?"
I said to myself, "This is what happens when a pessimistic investor refuses to trust in the vision of tenacious entrepreneurs!"
Unfortunately, she can't afford it now, as the final unit we have is priced between $2.5 million and $4 million.
The best time to invest in real estate is to find a reliable developer with a wealth of experience and integrity. Then buy into his vision, now!
The best time to buy a property is to find a reliable developer with a wealth of experience and integrity, then buy into the vision now!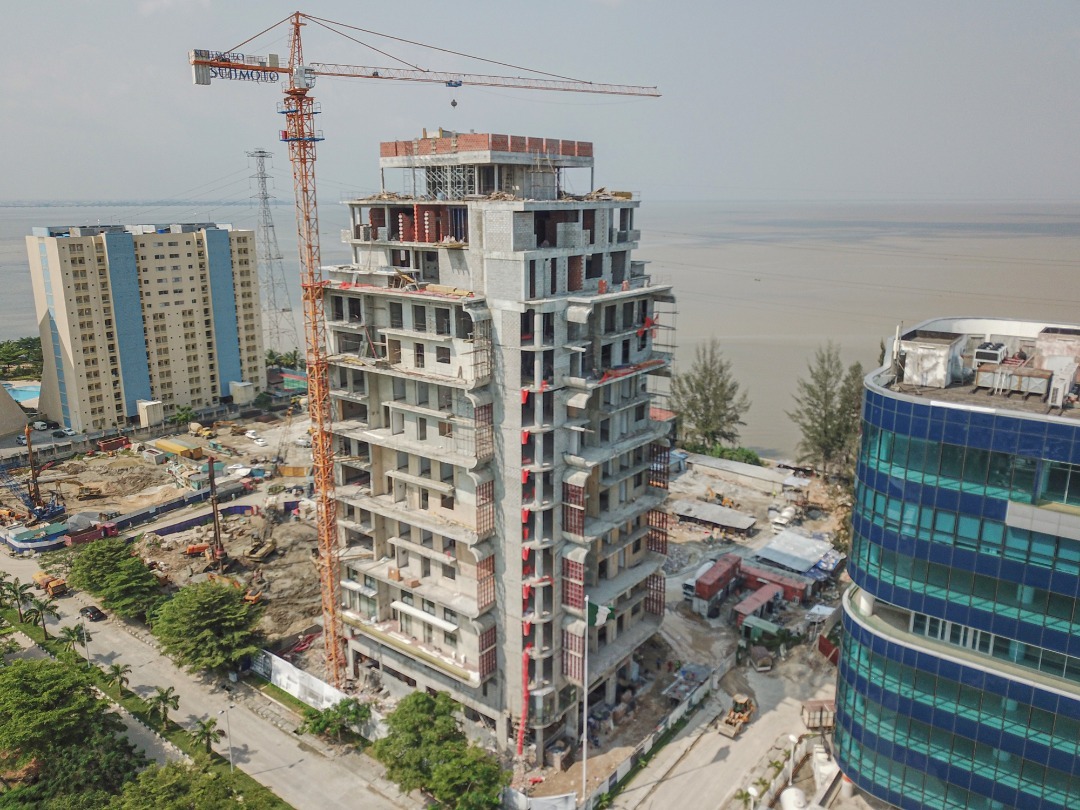 I remember vividly when we started Lucrezia —nobody believed us. The only person who believed in our dream and was more than happy to invest in it was the Managing Director of Providus Bank. A visionary leader who, despite all obstacles, sat at our side at every meeting, fighting for us and ensuring that everything we needed to complete the project was supplied.
Yes! Nobody told us it wouldn't be easy.
Nobody told us containers would spend months in port or foresaw the price of clearing a container, spiking from N4M to N9M.
Nobody warned us of the drastic exchange of the naira to the dollar, from N360 to today's rate of N750, giving us a deficit of over N5B.
Nobody told us COVID-19 would impact the global economy, which affected this project and shot up our costs by over 200%. Nobody reminded us of all these.
But these are the lessons we learn as energetic and uncommon entrepreneurs, as when we commit to a project, we ensure its successful execution against all odds.
This is one of our company's trade secrets. We believe in our goals of reinventing luxury living, which is a true motivation for putting our perpetual effort into developing what is now worth more than N50 billion.
Building a duplex is different from building a skyscraper; there are fundamental, technical, but essentially important details you need to know to build a skyscraper.
That's why all our technical and structural engineers are people with successful experience in the erection of skyscrapers across the globe. To reinforce our zero tolerance for mediocrity, we hired an Italian piling master with 28 years of experience to oversee the work of Nigeria's proclaimed best-piling company, as we were determined to establish a foundation of unwavering strength.
A total of 17,500 cubic meters of concrete was used to create one of the biggest piles and pile caps in the world, which has a 900 mm pile diameter and goes 45 meters deep with over 140 piles, making Lucrezia's foundation one of the most formidable foundations ever, one to endure a century and beyond.
We raised the building after the pilling from the ground floor to the 15th floor in 4 months, making it the fastest construction of a high-rise building in Nigeria with the use of bonded post-tensioning slabs, which are the only standards in Dubai for the construction of high-rise buildings, making Sujimoto the first indigenous company to use such technology.
To ensure that the facade installations are of the highest quality, we went above and beyond by recruiting the expertise of specialists and companies with proven track records in the fabrication of facades costing more than 1.5 billion naira.
Aside from the spectacular features—the IMAX cinema, the lobby, the virtual golf, a 345 square meter temperature-controlled pool, including a Jacuzzi and kids' pool, and a spa— A special place the residents and other special members of society can visit to indulge in the ultimate relaxation experience is Lucrezia. We have one of the finest salons for the convenience and comfort of our residents, as well as a creche to nurture future kings and queens. Also, to create ample space for car parking, we raised the ground floor higher to enable double parking racks.
We are hopeful and optimistic LucreziaBySujimoto will be completed by June 2023, and we'd be gazing up at Banana Island's tallest building. A 15-story ultra-luxury building with magnificent maisonettes and two of Africa's best penthouses wrapped in a rare façade material known as glass-reinforced concrete.
The $52 million architectural masterpiece towers 65 meters above the ground, with a combined livable space of 18,000 square meters reserved for the vital few and an incredible, mechanically powered, centralized AC system that would outperform any other company in Nigeria.
Our mockup flats are designed to exude and emanate the luxury of the Burj Khalifa in Dubai and the Shard in London. Zaha Hadid Porcelanosa, one of the best Noble prize architects in the world and the producer of the rarest sanitary wares by Porcelanosa, immensely contributed to this project, making us the only developer in Africa with such a level of rarity and class as it only available at 5-star hotels in Dubai and London.
With the proper quality control checks at every level, we made sure that all T's were crossed and all I's were dotted, ensuring thorough and rigorous quality control of every material, from the sand to the chandeliers, doors, sanitary wares, and others. Without a doubt, the project has been founded on resilience and determination. one of the most complex but successful projects ever, as everyone that worked on the project paid excessive attention to details.
As we near the end of this record-breaking project, we want to convey our deepest gratitude to Providus Bank for helping us develop one of the greatest condominiums in the African real estate market. And also, to our incredible staff, both local and international, which numbered over 300 people working day and night for the past 792 days to complete one of Africa's most iconic projects
LucreziaBySujimoto's penthouse, unquestionably the best penthouse in Africa, with a private golf garden, private elevator, private pool, and private gym, is still available to any audacious and daring individual. We also have one unit of the maisonette available for sale at a reasonable price.
You can contact the general managing director directly for further information or call 0809 124 3555.
Sijibomi Ogundele is the Managing Director of Sujimoto Group, the Czar of luxury real estate development, and the mastermind developer behind the infamous Giuliano. Our other audacious projects, such as the grandiose Sujimoto Twin Towers, the tallest twin towers in Africa, the regal Queen Amina by Sujimoto, a monument to royal affluence, and the magnificent LeonardoBySujimoto, Africa's most exclusive waterfront high-rise development, have etched an indelible imprint on Nigeria's skylines, a testament to their unrivalled mastery of luxury.
Furthermore, Sujimoto is dedicated to redefining luxury living with transformative experiences through intricately designed architecture and also searching globally for the world's most renowned thought leaders in architecture, art, hospitality, and innovation.
Ex-Skye Bank chairman Tunde Ayeni speaks on paternity scandal with former lover, Adaobi Alagwu.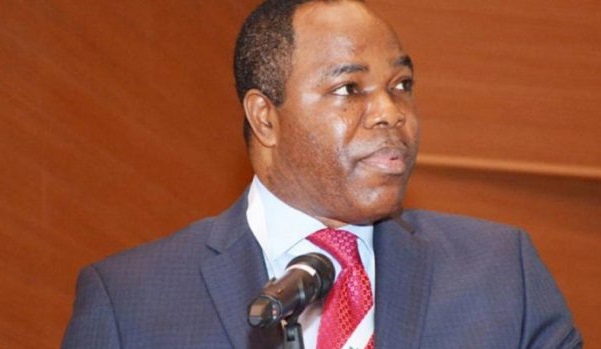 Former chairman of the board of directors of the defunct Skye Bank (now Polaris Bank) Tunde Ayeni has debunked a report that he reunited with his ex-lover Adaobi Alagwu.
Ms Alagwu, 30, a female lawyer based in Abuja, was said to be Ayeni's daughter's classmate when their relationship began.
The lawyer, it was gathered, wants him to admit he is the father of the baby girl she has and take responsibility for her.
Ayeni, however, admitted in a statement released by his media office that his affair with Alagwu set his family backwards and that he would not like to revisit his romance with her.
He said, "Ordinarily, the recent series of media reports linking my name with a lady, Adaobi Alagwu, should not deserve a response from me since the section of the media that is feasting on the issue seems to be uninterested in fact-finding, but mere sensationalism.
"But, given the possibility of even some discerning readers placing some value on the story, this short clarification and disclaimer become necessary.
"I wish to state that, indeed, Ms. Adaobi Alagwu and I had a relationship, which has since ended and, as well-meaning Nigerians can imagine, it was a mistake that has caused my family much pain which I regret and do not wish to continue reliving as a section of the media continues to make me do."
On the paternity of Alagwu's child, the businessman explained that the issue "is being resolved and will be resolved in due course but whichever way it is resolved, will never mean a rekindling of the ended relationship between myself and Ms. Alagwu."
Last year, the Economic and Financial Crimes Commission (EFCC) pulled back the N25.4 billion fraud case it filed against Ayeni and Skye Bank's former managing director, Timothy Oguntayo.
The commission's move followed an out-of-court settlement which the duo struck with the agency involving the forfeiture of about N15 billion in cash and assets.
Tony ELUMELU Celebrates 60th Birthday with Symposium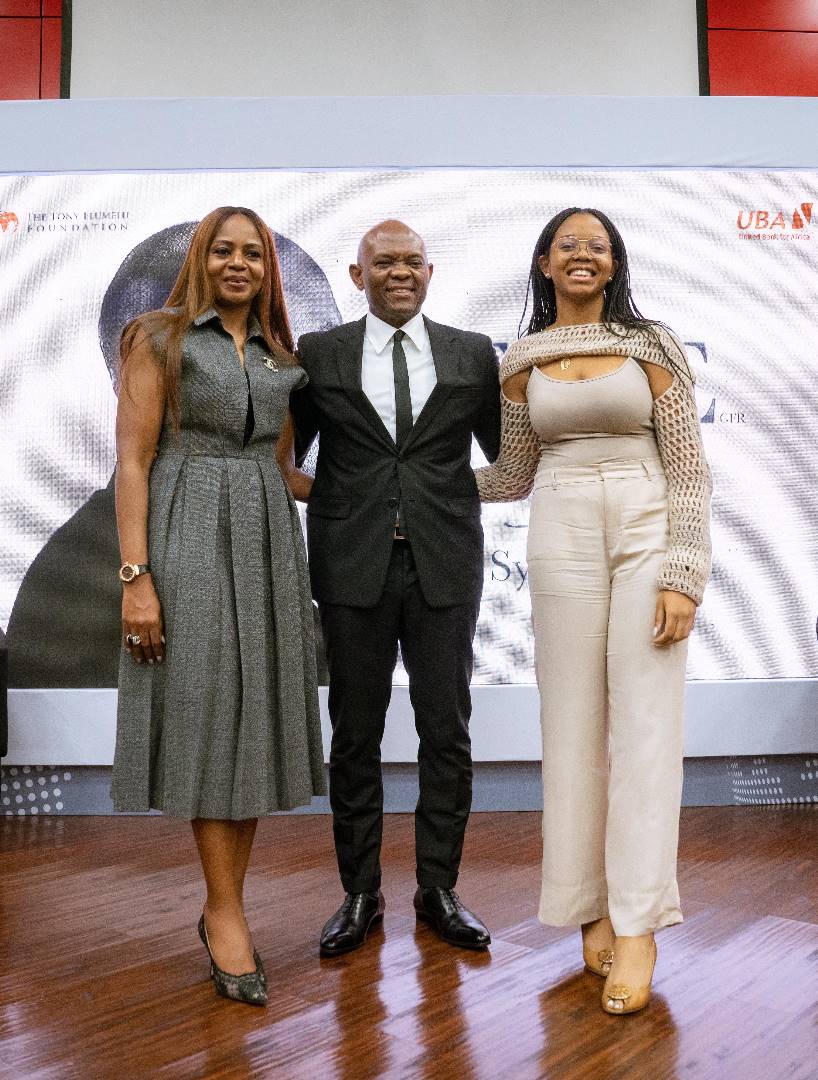 The Group Chairman, United Bank for Africa (UBA) Plc, Tony Onyemachi Elumelu, CFR, clocked 60 years on Wednesday March 23, 2023 and in commemoration of this event, a symposium was held in his honour at the Tony Elumelu Amphitheatre in UBA House.
The symposium tagged '60 for 60' was attended by 60 young beneficiaries of the Tony Elumelu Foundation Entrepreneurship Programme, friends and colleagues.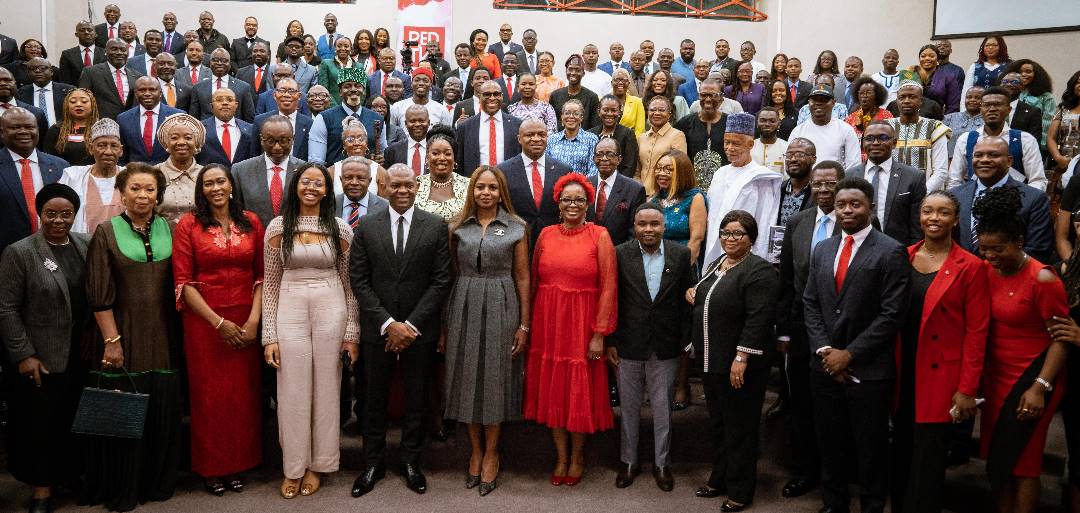 Seplat Sues Retired Founder Orjiako For Fraudulent Use Of Company's Letterhead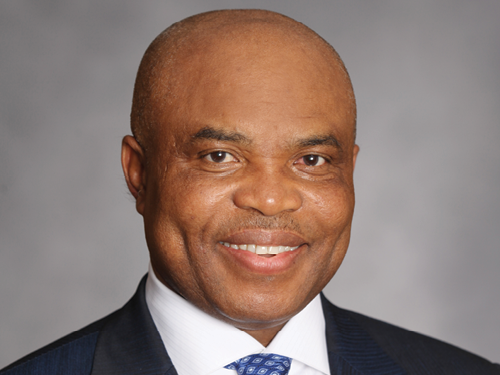 Seplat Energy Plc has cut ties with founder, A.B.C. Orjiako and Amaze Limited for transacting on behalf of the company without the approval of the board after retirement.
The energy company said it has also commenced legal action against its retired founder and Amaze Ltd.
The company made the disclosure in a filing seen by THE WHISTLER on Thursday and signed by Mr. Basil Omiyi, Independent Chairman, on behalf of the entire Board of Seplat Energy PLC.
The company said, "Seplat Energy Plc (Seplat Energy or the Company) announces the termination with immediate effect of the Consultancy Agreement between the Company's wholly-owned subsidiary and its co-founder, Dr. A.B.C Orjiako, acting through Amaze Limited.
"Under the Consultancy Agreement, Dr. Orjiako was obliged to provide defined assistance with certain external stakeholder engagements following his retirement from the Board after the 2022 Annual General Meeting in May 2022."
Orjiako first resgined in November 2021, eight days after Zenith Bank Plc received an order from a Federal High Court sitting in Lagos blocking Seplat from transacting with its embattled founder, Orjiako.