INTERVIEW: Why Lagos govt is establishing new universities – Governor Sanwo-Olu's adviser, Tokunbo Wahab.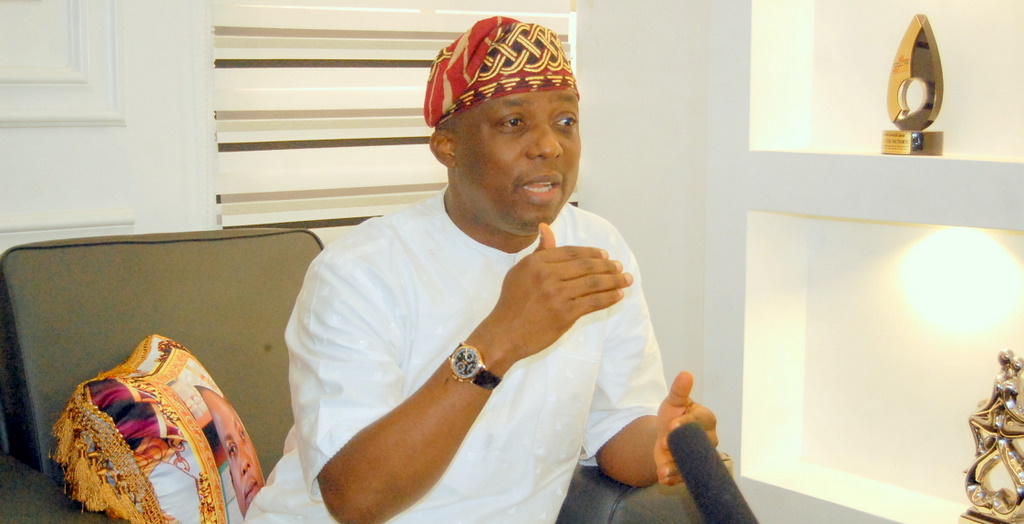 In this interview, the special adviser on education to Governor Babajide Sanwo-Olu, TOKUNBO WAHAB, speaks on why the state government is establishing two new universities
At a time when Nigerians are calling for improving existing public universities, the Lagos State government wants to establish two new ones. Is that a wise decision?
Basically, it's about changing the landscape backed by available data and doing the needful for the state's residents and Nigerians in general. Mr Babajide Sanwo-Olu's T.H.E.M.E.S Agenda is very clear and explicit. It stands for Traffic Management and Transportation, Health and Environment, Education and Technology, Making Lagos a 21ST Century Economy, Entertainment and Tourism, and Governance and Security. We have education and technology as the pillars.
When we came in, in 2019, we checked the key performance indicator (KPI) and the data showed that two of our tertiary institutions – Adeniran Ogunsanya College of Education (AOCOED), Ijanikin, and Michael Otedola College of Primary Education (MOCPED), Epe, were not performing at the optimum. They both had a combined enrollment of just about 5,000 as of December 2021. Yet, they were receiving roughly N5.5 billion annually as subvention.
We found out that to train an NCE student per year costs about N600,000. But what is the worth of the NCE certificate itself? We have recruited teachers back to back within the last three years of this administration and I can tell you that our criteria even say you must have a bachelor's of education (B.Ed) and not just NCE.
So you juxtapose this with the situation where the best students always want to go to universities, while the rest struggle to choose between polytechnics and colleges of education. Yet, the poor ones who opt for NCEs would be handed the children of the best to train in future when they manage to become teachers.
Also, statistics from the Joint Admissions and Matriculation Board (JAMB) revealed that in 2020, out of 574,782 candidates that applied to sit the Unified Tertiary Matriculation Examination (UTME) from the six states in the South West, Lagos State alone accounted for almost half of the figure at 240,829. But Lagos State has a single state-owned university while Ondo has three and Ogun, two. Not until recently when Osun and Oyo states went their separate ways on the Ladoke Akintola University of Technology (LAUTECH), Ogbomoso, the two also had more than one state-owned university. The implication is that our students from Lagos continue to struggle to gain admission to universities because other states usually introduce classification based on indigeneship.
Meanwhile, our only hitherto state-owned university, Lagos State University (LASU), Ojo, couldn't admit more than 5,000 at a go, yet the applications are very high in number. So, with this number, it is apparent that we have a ticking time bomb at hand which we felt we must address frontally.
We also have the issue of discrimination against HND holders, and as a state, there is little we could do because addressing such a policy issue lies almost entirely with the federal government. Except if you go for conversion, with a HND certificate you may not move beyond level 15 in the civil service.
So, sincerely yours, we need to call a spade a spade; NCE, OND and HND are simply no longer relevant. The discrimination against them in the labour market is too much. And if I should ask, why do you think the British, which bequeathed this system of education to us, scrapped its polytechnics more than 30 years ago? It is because they saw the future ahead of time. And it is even worse for NCE. We are recruiting people for our secondary schools in Lagos and we are asking them for Bachelor's degrees in education. You must have a B.Ed or diploma in education. So it is unfortunate but that is the reality of our time. The 21st century has gone beyond NCE holders. In fact, there is a report that says by 2020, 20 per cent of the jobs that will be available will be for degree holders.
So, consequently, we had to draft the law, approach the House of Assembly, and thankfully, Mr Governor insisted that we must convince everyone and I am glad the Rt. Honourable Speaker agreed with us and bought into the vision. So we are happy that today, we have dotted all the "Is" and crossed all the "Ts". We now have two additional universities in Lagos State.
So by phasing out the state's polytechnic and colleges of education, what happens to the middle-level manpower that will be required in the new Lagos?
We are not oblivious of the fact that we would need skilled workers as middle-level manpower. But the reality is that we have found ourselves in a system that is too crazy about certificates. We cannot continue to keep schools that will eventually have no enrollment. So what we have done is to return to the past when we used to have strong technical colleges where the future of skilled workers can be prepared. We are currently ramping up our investment in technical colleges. In the first quarter, we are going to have about 50 comprehensive technical colleges.
In the past, if you had a flair for handwork, they would train and certify you. But these days, all our artisans are now foreigners. Today, if a child doesn't have the capacity to go to the university, the parents will still force the child to sit UTME, they will bribe to write WASSCE and push them there, and they will begin to struggle from first year. But with the technical colleges, we are trying to find a way to bring the old culture back, which we think will reduce the pressure on the university system because they could set up their businesses from there.
Beyond physical infrastructure, there are other academic criteria to be met before institutions can be upgraded to the status of a university. Do these schools have the required number of PhD holders?
Our academic brief has the details on that. For instance, between AOCOED and MOCPED, we have about 53 PhD holders when we merge them together, while LASPOTECH has about 60 PhD holders with about 30 others still pursuing their PhD in various fields. That is why we said there would be a transition period. For those that are not qualified yet, we will give them a definite window period to complete their PhD programmes. Meanwhile, they will still be lecturing in the subsisting structure of OND and HND programmes until the last set of students on the programmes graduates.
The major stumbling blocks to similar upgrades of institutions in the past have usually been the fate of the workers. How much assurance of cooperation do you have with the workers?
For us, since we now have the recognition, the implementation now goes to the issue of recalibrating the workers, re-classifying them, which is key. We have been engaging them for a while now, and we have assured them that the bigger picture should be the most important to us all.
Some of them who are chief lecturers don't even have students to challenge and task them. But since the position of chief lectureship doesn't exist in a university structure, they will have to be reclassified and adjusted to suit a system that will accommodate them in a new nomenclature. That's what we are trying to do.
Now, the engagement is still ongoing and I can assure you that everyone understands what it takes to adapt to life situations. Everybody just has fears – fears of what would happen to my job, can I survive in a new structure? And surprisingly, a chief lecturer earns more than a professor in a university. I found that out in the course of this transmutation exercise. So we have said to them that once they are reclassified, nobody will take their money but they must be ready to be adaptable to this wheel of progress.
So for us, we have said no one will be jobless, except it is expedient that there is nothing we can do about it. And that may happen when we have to merge the two colleges- AOCOED and MOCPED, and we eventually have excess faculty, then others should agree to go somewhere else. But we want to make it as seamless as possible, and as painless as possible.
What happens to the students currently running the ND, HND and NCE programmes?
Now, for the students, if you come in for a university degree, they will give you lectures under the university platform. For the hitherto existing programmes, they will continue to run until they finish. And for the NCE in particular, the two affected institutions were already running degree programmes in partnership with various universities including University of Ibadan, Ekiti State University, among others. So they already have the structures in place. What is left is just for them to own the programmes instead of running them in affiliation with other universities. So what we have done is that rather than cutting corners, they are now empowered to stand straight and acquire the required human resources and relevant tools.
You just mentioned acquiring tools and human resources, where will the huge resources needed come from?
I am very glad and proud to say that to avoid any itch, the government insisted on a reasonable take-off grant and there is a budgetary allocation for them in the 2022 budget. The take-off grant is very substantial but I would not be specific here.
Let me also say confidently that this governor in the past two years has ramped up the infrastructure deficit and tried to bridge the gap even in LASU. You can go and find out. Contractors have been mobilised to sites to give all these institutions a befitting world-class look.
In LASU for instance, the faculty of education is one of the biggest of the faculties, and so the new faculty of education being built will be one of the best in the country. And then, at the end of 2021, contractors were also mobilised to build a world-class tech hub there. It will be multifaceted and multi-disciplinary so that you can have space there.
When the governor came in 2019, he increased the tertiary institutions' subventions across the board and even gave them bailouts. One or two of them, with due respect, are owing pension funds. So we need to know who diverted the funds. You can't ask for a bailout without telling us who touched the funds. We can't do things the same way and expect a different result.
But we can confirm to you that students are still cramped together in certain classes in LASU, especially with the introduction of stream one and two sets. How do you now justify the creation of additional universities?
Now, realistically, when you have infrastructure deficits, you don't bridge it overnight. We have a very deliberate attempt to bridge it. We have done and are still doing that for LASU. So many structures are currently and simultaneously being put up, including those that had been abandoned for more than 13 years, such as the library building, among others. Because we understand that the government is a continuum, we have taken it upon ourselves not to leave any project abandoned. The three universities and other tertiary institutions are currently enjoying massive investments in infrastructure but we agree that we cannot do everything at once. And for your information, doing all these has in no way affected the sub-sectors of education, be it primary, secondary or other levels of tertiary education, such as the school of nursing and school of health technology. The governor has even taken up some responsibilities that ordinarily should be handled by the state's universal basic education board (SUBEB).
What the governor has just done is to be deliberate in his approach. Yes, we agree there is a deficit but within two and a half years of this administration, more than 1,000 schools have been uplifted and he is not even stopping at that. But the result will not come overnight, realistically. And I will tell you why. We have over 18,000 private schools in Lagos State, why are they thriving? Because they have seen a gap, a niche, a market and that market is because most of us, elite, with due respect, through the years, deliberately killed public schools. I am a product of a public school, you are a product of public school. Go to your hall of residence in OAU, compare it to when you were in school. Even then, it was not as good, but today it is just totally bad. I went to UNIBEN and when we got to its law faculty where we were trained, people were weeping. What happened? Government took its eye off the ball. What happened to the federal government colleges? Go back there today, you will be shocked.
Now if you would agree that the existing universities are in bad shape, why should we continue to build new ones instead of fixing the old ones? Do you agree with ASUU's request that new state-owned tertiary institutions should not benefit from TETFund grants in their first 10 years of existence?
For me, if I had my way, I would say don't just start giving them grants in their first years of establishment. Maybe 10 years may be too wide for the window, maybe for the first two and a half years to be sure that they can even sustain such institutions. Take, for instance, we are setting up two universities as a state, and I can give you the details and our sustainability plan. We know the enrolment number, the existing schools' internally generated revenues, how much we give them as subvention. So I believe it is in order to stop new public universities from accessing TETFund grants until we are sure of their sound footing.
Meanwhile, I am of the opinion that the existing policy that only professors should be vice-chancellors should be tinkered with. I believe professors should face academics and they can come in to function as deputy vice-chancellors in charge of academic matters. This is what we see in other parts of the world.
How affordable will the new universities be for the children of the common man on the streets of Lagos?
I can assure you that the fees will be as affordable as possible. And I am saying this because I know that, all over the world, university education is not cheap. But we are subsidising because we understand that the economy is poor and the social structure is really not there to help the people. For instance, LASU charges N57,000 for freshers. So, before the first set of students will come in, the schools will do the numbers to determine it.
Let me also give you an insight; do you know how much these schools currently charge for their sandwich degree programmes which are run in affiliation with other institutions? Their students pay up to N350,000. But we can't charge up to that because we want education to be accessible, yet we want to give quality to our citizens as Lagosians. That is the ultimate wish of the governor, for Lagosians to have the best.
Glo congratulates Nigerians on independence anniversary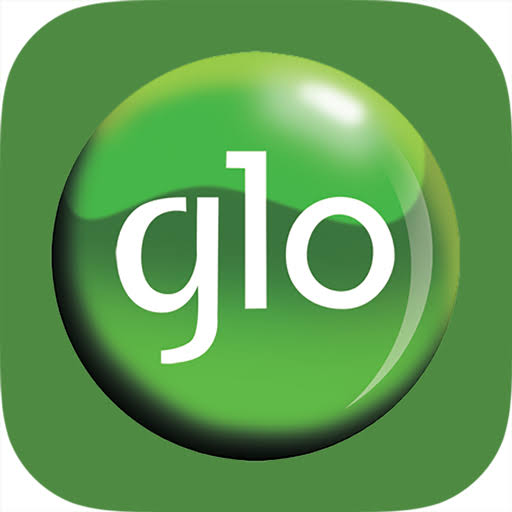 Total telecommunications solutions provider, Globacom, has congratulated Nigerians on the occasion of the country's 63rd independence anniversary celebration.
The company noted that the resilience of Nigerians since independence has been resposible for keeping the country forging ahead despite developmental challenges it has faced over the years.
In a statement released in Lagos on Saturday, Globacom said, "There is cause for Nigerians to celebrate as we have over the decades weathered the storm and made appreciable progress in several areas in our march to development".
"We believe that a major reason for joy is the resilience of Nigerians to rise through every obstacle and remain one united country bound in freedom, peace and unity. Our diversity has become a strong pillar in keeping us stronger to forge ahead with greater optimism".
The statement also encouraged Nigerians to look into the years ahead with positive expectations as the country continues to strive to overcome the challenges that other developing economies are also going through.
Globacom promised to continue to empower Nigerians with world-class telecommunication services to aid individual enterprise and national development.
AMCON's bid to return Arik Air to founder fails twice over N240.3b debt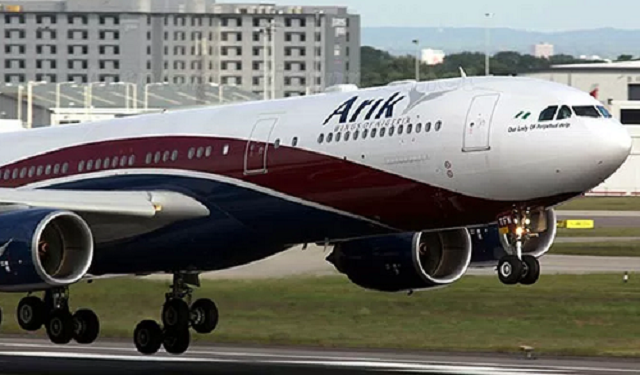 Fresh facts have emerged in the conflict of interest between the shareholders of Arik Air and the Asset Management Corporation of Nigeria (AMCON), with the latter showing evidence of failed attempts to return the airline to its founder.
AMCON and Arik Air (in-receivership), which had been accused of barring the major shareholders from access to the airline's headquarters, showed efforts at an amicable resolution of the difference, but for the yet unresolved payment plan for debt over N240.3 billion, as of May 2022.
Recall that AMCON, the special debt recovery vehicle of the Federal Government, took over Arik Air in February 2017 as part of measures to "save" the airline from "imminent collapse". AMCON had cited gross mismanagement by the owners of Arik, and debt above N300 billion.
In a recent twist to the development, the Chairman of Arik Air, Johnson Arumemi-Ikide, lately attempted to reclaim the airline's headquarters following a Federal High Court ruling that faulted AMCON on transparency, transfer of Arik's asset to float a new airline, and barring of Arumemi-Ikide and co. from the Arik Air facilities.
The Guardian yesterday learnt that the major shareholders of Arik Air, led by Arumemi-Ikide, had on at least two occasions – in 2018 and 2022 – called for amicable settlement of the debt, which were welcome by AMCON and Arik Air (in-receivership).
In a 2018 memo to AMCON, the shareholders had hinted at a ready investor willing to settle Arik's outstanding. The Management of AMCON agreed (subject to regulatory approvals) to settle the then indebtedness of Arik Air with the payment of the sum of N65 billion to AMCON in full, and the final settlement of AMCON's debt of N135.3 billion.
Also, payment of the sum of N26 billion to AMCON concerning Zenith Bank Plc's exposure was taken over in full and final settlement of all debts owed to Zenith Bank Plc. Payment of a sum equivalent to 65 per cent of the debt owed to Access Bank Plc (N7.6 billion) and EcoBank Plc (N5.2 billion), respectively. Furthermore, the condition that the company will bear the cost and expenses incurred post receivership.
It was agreed that, "Upon payment of the debts to AMCON and the banks, the receivership will be terminated and Arik Air Limited returned to its shareholders/owners alongside all documents and securities held by AMCON and the banks".
According to AMCON, "in response to repeated requests for a proof of funds, (the shareholder) introduced SJ Global as a potential investor. Unfortunately, their purported letter of funds in Citi Bank, Hong Kong, turned out to be spurious and fake. After this, the shareholder of Arik through various emails intimated AMCON about some expected funds from U.S."
Though AMCON continued to trust and proceeded to issue the offer for settlement, "the shareholders of Arik were unable to perform until the offer expired."
Again, following a December 2019 letter, the major shareholders of Arik approached AMCON for a meeting to negotiate a discount on the expired offer to pay N65 billion. The Receiver Manager invited them to a meeting with the Management team of AMCON. No further reply was received, though later blamed on the ill health of the Arik founder.
In a May 18, 2022 letter to AMCON, settlement proposals were again made by Arik Air shareholders. This includes the proposal to pay N18.2 billion as full and final payment for both AMCON and Zenith Bank exposure – 80 per cent discount on the sum of N91 billion (being the total of the N65 billion and the N26 billion in our April 11, 2018 offer).
Also, five per cent as a down payment in cash or asset or a combination of both and a balance payment over a 10-year tenure with a two-year moratorium. Balance at zero interest throughout the tenure and a further five per cent discount, if the balance is paid two years earlier.
The shareholders further, "request on AMCON to assist to remove Arik from CBN debtors list and assist to obtain funds for capital injection to rebuild the airline at BOI interest rate.
"AMCON to assist to get concessions from CBN for Arik Air to get access to foreign exchange directly from CBN to repair, refurbish grounded and presently unserviceable aircraft and purchase spares to restock for efficient operations of the Airline.
"AMCON to assist the Airline in discussions with various debtors when and if necessary. Once an agreement is reached, this will be presented to the court as a consent judgment and all cases in courts should be withdrawn by both parties."
AMCON, however, declined to accede to the proposal "as it does not meet settlement expectations."
Upon receivership in 2017, AMCON disclosed that "Arik did not have adequate cash available even for a week's operations. Out of the 30 aircraft on the records of the company, only eight aircraft were on the ground and immediately available for operations.
"The company was heavily indebted to Lufthansa Technic; its long-standing Maintenance Repair Organisation (MRO) and they had withdrawn their services and left Nigeria. They were replaced with Ethiopian Airlines (MRO). These were also being owed at the commencement of the Receivership.
"SAMCO Aircraft Maintenance Limited (SAMCO), a Dutch company responsible for maintaining the CRJs and the Q400s, was owed over EURO2.4 million representing nearly six months of obligations.
"Outstanding salaries owed to indigenous and expatriate staff. The work environment was toxic, with many disgruntled staff due to unpaid salaries. Salaries of the expatriate staff and crew were unpaid. Some since July 2016. Some Nigerian Pilots had not been paid since October 2016. In addition, salaries for other local staff had been outstanding since December 2016.
"Health insurance for the employees had expired and was not renewed. Staff and company pension contributions were unremitted for years.
"Recency training for many pilots necessary to certify pilots for the flight was suspended due to lack of funds. This involves simulator training, available abroad. All training schools were owed and had refused further credits. Thus, pilots were grounded, and many flights could not be properly crewed.
"Hotels housing crew and expatriate staff were not paid. In some cases, rents on the apartments of foreign crew/engineers were outstanding. The company was stranded. Arik was cancelling flights due to its inability to be fuelled on credit or to pay fuellers upfront as there were outstanding payments owed to aviation fuel suppliers.
"Outstanding insurance premium on the aircraft; etc. The insurance policy for the airplane fleet was due to lapse on Friday, 10 February 2017, and the Company was already owing N418.89 million as arrears of unpaid premiums. Lack of maintenance reserves. There was no Arik maintained reserve to overhaul planes.
"Leases on two A330 planes from subsidiaries of Standard Charter were outstanding for over six months. Mercator, the company with the rights and responsibilities for the management of the Passenger Service System and sale of tickets, was owed $2.5 million. They subsequently cut the company off from using the platform.
"Curiously, even the internet subscription offered by Globacom was suspended due to overdue payments. A good number of the aircraft were at different locations and in various states of disuse. Some of the aircraft had been robbed of vital parts."
Ogun border communities lament abandoned roads, frequent accidents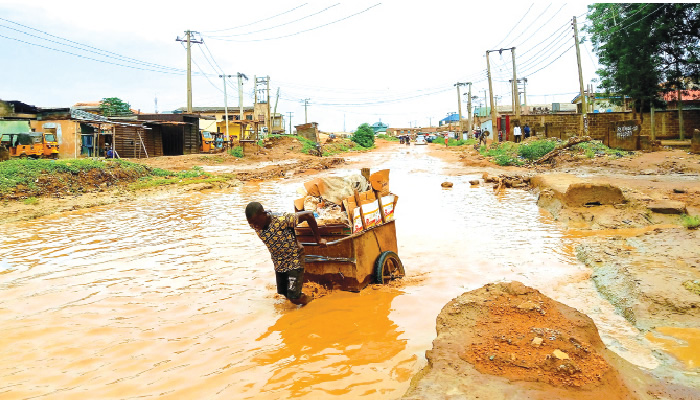 In this piece, VICTOR AYENI examines the hardship inflicted on residents of some Ogun State communities bordering Lagos State due to the neglect
For many residents of communities such as Alagbole, Akute, Lambe, Giwa, Agbado and Oke-Aro, in Ogun State, bad road is one challenge they have had to contend with for years, despite the successive governments in the state. The hardship it has foisted on them is easily imagined.
However, one thing central to these communities is that they border Lagos State.
Sunday PUNCH gathered that the Ogun State Government had in 2013 commenced the construction of the road linking the Ogun-Lagos border communities in the Ifo Local Government Area, from Ojodu to Oke-Aro.
To this end, many properties were demolished to pave the way for the dualisation of the road despite resistance from several property owners.
In spite of former Governor Ibikunle Amosun's lofty promise to complete the road in 24 months, after a decade, the road project has been abandoned leading to a series of road accidents and loss of lives.
When our correspondent visited Alagbole and Lambe communities during the week, it was observed that the road remained in bad shape as only one lane of it was being used by motorists, while the abandoned lane had been filled with deposits of mud.
A resident of Alagbole, Wale Ayanbisi, told Sunday PUNCH that the abandoned lane that the government did not fix had made many motorists to resort to one-way traffic, which has caused accidents.
He said, "The condition of this road is very bad. From Ojodu down to this place is a double lane, but only one of the lanes was fixed by the government, the other was not. So, most of the vehicles avoid taking the abandoned lane and this has led to a series of accidents that have resulted in the loss of lives.
"I have lived here for over four years and there have been cases of pedestrians crossing the road being knocked down because they were not expecting oncoming vehicles. I have seen people's blood splashed on these roads due to accidents.
"This past month, I was told someone was crushed to death by a car, and afterwards, the task force came around and began to arrest vehicle owners who took one-way traffic and fined them huge sums of money. It was baffling that they didn't seem so bothered about the state of the road that prompted vehicle owners to resort to taking one-way traffic."
Ayanbisi added that about a week ago, a commercial motorcyclist told him how he witnessed a collision between a vehicle taking one-way traffic and an oncoming motorcycle.
"This road is actually taking lives and causing much damage to vehicles. My neighbour has complained numerous times about the frequent damage to his car by the bad roads, which had continued to cost him a lot of money to fix."
A resident of Lambe, Bolaji Gbolahan, recalled that when Amosun was the governor, he embarked on demolition from Akute to Lambe to expand the road but that he reconstructed only one lane out of a two-lane road.
He added, "The project was abandoned. Not only were the owners of the demolished structures not duly compensated, the road was abandoned.
"There was also a bridge that the governor constructed that had even made things rather worse because whenever there is a downpour, the water flowing around it doesn't move due to the blockage of the water channels. In fact, most drivers prefer to bypass it.
"Prior to the 2023 election when people complained, only a lane of the road was fixed. Since then, vehicles can pass through the road, but whenever it rains there is traffic because the road is not motorable and cars are unable to pass through it due to potholes. A lot of vehicles frequently break down there."
Another resident of Lambe, Dayo Agbede, told our correspondent that oftentimes he avoided taking the road unless the outing was compulsory, because the road poses risks to commuters.
He added, "It has been like this for as long as I can recall and it seems to be getting worse. The road has big potholes and vehicles have no choice but to pass through them.
"The alternative is for commuters to pass through Abule Egba, Ijaiye going towards Sango side instead of passing through Agbado. I have seen motorcycles having accidents, especially during the rainy season because of the deep, thick mud that fills the road. There are times when tricycles spin and haul occupants into the flood. It's so traumatic.
"In 2013, they constructed flyovers in Alagbole, Akute, Giwa and another at Agbado. Up till now, only the one at Alagbole has been completed. The rest of these bridges have been abandoned."
On his part, a commercial driver in the area, Ibrahim Bada, accused the Governor Dapo Abiodun of being non-responsive to the discomfort that residents experience on the road.
He added, "Our governor has not been responsive to our persistent cries about the problems we are facing on this road. During the dry season, the dust here is terrible and during the rainy season, it is flooded.
"During the rainy season, there is heavy traffic and you would see people trekking from Ojodu Berger to Alagbole. The governor should please help us and do something. Our vehicles are getting spoilt on this road.
"This is why the transport fare on this route is higher than it is supposed to be. Commercial drivers and motorcyclists have to add the expenses of fixing their vehicles and bikes due to the bad state of the road to the fares levied on passengers."
A landlord in Akute, Mr Bayo Okelola, bemoaned how the road had disrupted economic activities in the area and caused people to relocate out of the community.
He said, "The bad road is really affecting economic activities because business owners are also badly affected. Every one of us is affected; even tenants have relocated and refuse to rent houses here knowing the ordeal they will be subjected to.
"The road project has been stalled several times since 2013 and we are tired of talking because we have done everything we know we could do to see things change, but will the government listen?"
However, the governor in a tweet via his official Twitter handle @dabiodunMFR on Monday, said in line with the current realities in the country and as part of efforts to ameliorate the effects of the removal of fuel subsidy on residents of the state, his administration had approved several measures for immediate implementation.
It partly read, "Immediate road infrastructure intervention, with all the local governments working with Community Development Associations and community leaders to submit three roads that require immediate intervention as part of the palliative programmes and support for Micro, Small, and Medium Enterprises through special schemes to boost production capacity and employment generation."
When contacted, the Chairman of Ifo Local Government, Moji Tawa, told Sunday PUNCH she would not comment on the telephone.
She stated, "Sorry, I won't give any comment on the phone. I have been quoted a number of times. When I talk like this, I will be quoted and I don't want to be quoted again, please. When we see, I can talk."
When contacted, the Special Adviser to the Ogun State Governor on Works and Infrastructure, Ade Akinsanya, said the road construction was ongoing and would be done in phases.
"The construction is ongoing from Sango-Ijoko and also from the Akute area. Construction is being done in phases. You can visit the ongoing work along Sango-Ijoko," he told our correspondent.
of crucial roads under construction