INTERVIEW WITH PARADISE MED SPA CEO……. ALL YOU NEED TO KNOW ABOUT THA MOST SORT AFTER SPA IN TOWN!
JENNIFER ENGELS IS THE CEO OF PARADISE MED SPA, ONE OF THE MOST SORT AFTER MASSAGE PARLOR AND SALON IN LEKKI LAGOS. IN THIS INTERVIEW WITH SOCIETY REPORTERS NG, SHE TOLD US THE MOST UNIQUE FACTORS OF PARADISE MED SPA AND WHY NIGERIAN CELEBRITIES PREFER THE SPA TO MANY OTHERS…………… ENJOY!
Let us know more about Jennifer Engels?
Answer: I am a very creative person with a genuine love for people and a passion for anything beauty and fashion. I have been in the beauty industry for 20 years and am one of those lucky people who knew intuitively what I wanted to do with my life at a very young age.
Why do you love hair styling?
Answer: I view hair styling as sculpting. I have always been hungry for inspiration and love creating things with my hands. I believe hairstylist are artist and visionaries. I become overjoyed when I am able to assist a client and help to transform their look. The look in the client's eyes when they are finished; so happy; feeling beautiful and attractive. Some even walk differently when they are thru and hold their head up just a little bit higher. That is just a peak at some of the reasons I love my job.
Why did you decide to set up Paradise Medspa and what are your expectations?
Answer: It has always been my husband's dream to one day return back to his roots and share all of his knowledge, education and experience that he gained while living and working abroad as a physician in the states. So when we felt the timing was right we took the plunge. We came up with Paradise Salon, Medspa and Medical Center as a way to combine our passions and talents. His for medicine and cosmetic medical procedures and mine for beauty, fashion and complete wellness. Our expectations are to grow and add value within our community and offer the people here in Nigeria excellent medical care, all the cosmetic services people usually have to go abroad for and of course a High, Upscale, American standard brand of hair, skin and wellness that people can rely on.
Can you state some of the challenges you have faced as a new business in Nigeria
Answer: So far we haven't had any major challenges. If I had to name one it would be learning how to deal with the electricity differences from where I come from.
Compare the beauty business between Nigeria and US?
Answer:To be honest there really aren't that many differences other than styles and products. Beauty is universal and people everywhere like to look and feel their best.
What services can one get on the spot when he/she walks into Paradise Medspa Lekki?
Answer: Clients have many fabulous options to choose from for a last minute stop to our facility. You can opt for a facial, hairstyling, fixing, weaving, braids, retouch, Mani/Pedi, Massage, Barber cut, wax and teeth whitening just to name a few.
You are also a cosmetologist, tell us about it?
Answer: Being a master cosmetologist, I specialize in many areas of beauty not just hair. My training was very extensive.
What are the common beauty mistakes Nigerian women make and how do you think they can correct it?
Answer: The use of bleaching cream. I see so many clients per day regarding their stretch marks and how we can help to remove them. But when we do our consultation we find out that most of the time it is a bleaching cream that they have used that has broken down the collegen production and has caused them to develop severe stretch marks. They can correct it by first stopping the use of bleaching cream to prevent further damage and then come see us for stretch mark removal.
You are married to a Nigerian, tell us what you love most about your husband?
Answer: There are so many qualities I love and admire bout my husband that is it difficult to pick just one. He is sincerely the most intelligent man I have ever known and I find that very attractive. Also his passion for helping people makes me love him so much as we share that common trait.
What are your expectations for Paradise Medspa in the near future.
Answer: My expectations for Paradise Salon, Medspa and Medical Center are to get rooted in our community and be of maximum service to our clients.
House Of Reps committee indicts oil firms for tax evasion….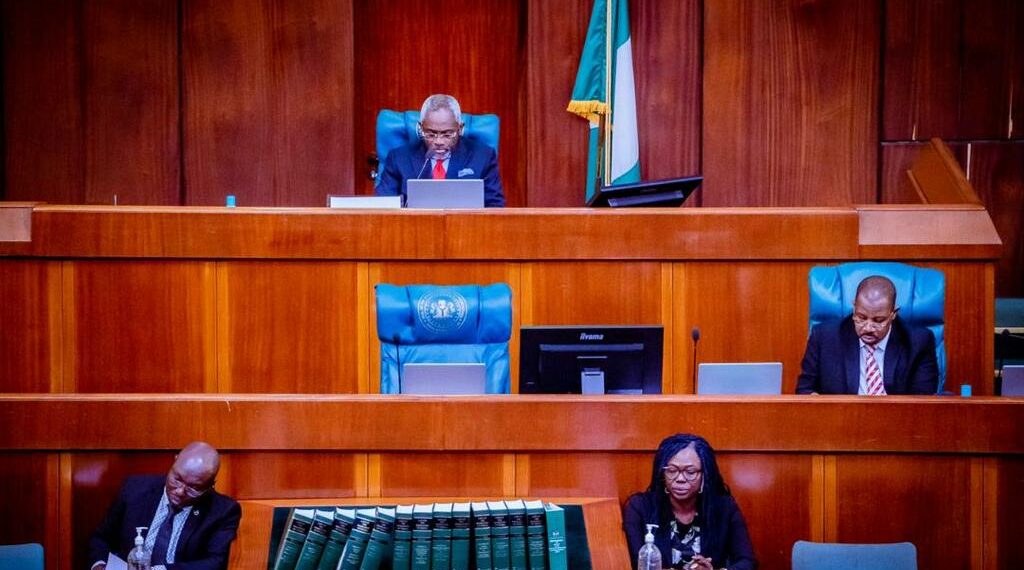 ….As FIRS rejects allegations by the House Committee that he is not doing enough to recover outstanding taxes and bring evaders to book..
The House of Representatives ad hoc committee investigating the Structure and Accountability of Joint Venture (JV) Business and Production Sharing Contract (PSC) of NNPC has indicted several oil companies for alleged tax evasion to the tune of trillions of naira.
The committee also blamed and seek the prosecution of the Chairperson of the Federal Inland Revenue Service (FIRS), Mamman Nami, for allegedly not doing enough to recover the outstanding taxes from the oil companies, a charge the FIRS boss rejected, saying his agency is working hard to bring all tax evaders to book.
Responding to the allegations levelled against his boss by the committee, the spokesperson for the FIRS chairperson, Johannes Oluwatobi Wojuola, described the claim as untrue, telling PREMIUM TIMES the tax agency is investigating and prosecuting several tax offenders.
According to the report obtained by the News Agency of Nigeria (NAN), investigation by the committee span 1991 till date with alleged tax evasion running into trillions of naira.
The report is expected to be laid before the lawmakers this week.
The ad hoc committee investigation, chaired by Abubakar Fulata, revealed that the JVs and PSCs of NNPC sold Nigerian oil at lowest cost to their own subsidiaries in a "tax haven".
The committee alleged that the company subsequently sold the same oil to other buyers at full price, while inflating the cost of their Nigerian production operations and under-reporting the volume of oil they produced.
This, apart from outright circumvention of the Nigerian tax laws, the committee said is abusive and contrived tax avoidance scheme to minimise their tax liability.
The ad hoc committee is praying the house to adopt the recommendations with a view to bringing sanity in the oil and gas operation in Nigeria.
This according to the report of the committee would be a greater benefit to the citizens.
The committee report also showed that all international and national oil companies who enjoyed capital allowance in Nigeria had no Certificate of Acceptance of Fixed Asset (CAFA) as prescribed by the Industrial Inspectorate Act.
The report, however, said all oil companies that benefited from capital allowance without obtaining CAFA as prescribed by the Industrial Inspectorate Act be made to refund all the monies to the government treasury.
NAN reports that on 1 November, 2022 the House ad hoc committee investigating the structure and accountability of the Joint Venture (JV) Businesses and Production Sharing Contracts (PSCS) of the Nigerian National Petroleum Limited began probing oil companies accused of tax evasion.
The probe was at the backdrop of alleged tax evasion by some oil companies operating in Nigeria, which led to the constitution of the committee by Speaker Femi Gbajabiamila.
Mr Fulata, at a meeting with stakeholders in the oil and gas industry, cited relevant sections of the 1999 Constitution as amended.
"This committee is relying on Section 88 and 89 of the 1999 Constitution of the Federal Republic of Nigeria as amended and we are asking heads of agencies who failed to forward their submissions to do so.
"This committee cannot fail in its mandate and we might resort to the use of Police and other security agencies to compel heads of agencies to do so."
Mr Fulata decried that tax evasion by oil companies, particularly the International Oil Companies (IOCs) has negatively affected the revenue for the country.
Mr Fulata has expressed disappointment that several letters of invitation sent out to some organisations were not responded to, revealing that those who responded did so shabbily.
NAN reports that on 16 November, 2022, the house committee summoned the chairman of the FIRS.
The representatives of the FIRS, a director and special assistant, were not permitted by members of the committee to make presentations as they insisted that only the chairman is expected to speak on behalf of the agency.
The FIRS representatives had earlier told the committee that the service does not have access to the Stock Certificate of crude oil being lifted.
The representatives said the tax agency only relied on the invoice produced and presented to it by the oil companies. The committee then described the arrangement as ridiculous.
(NAN)
Dapo Abiodun, Amosun Trade Words Over Dangote Refinery Siting In Lagos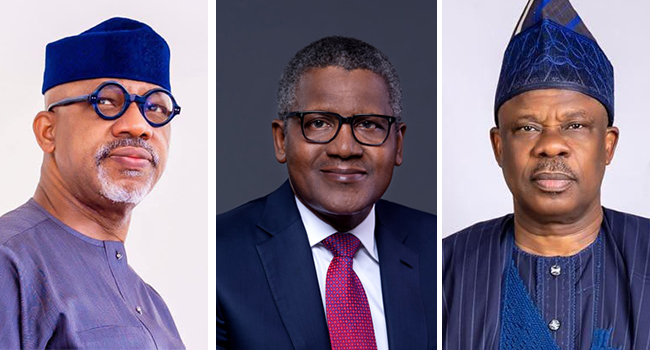 Ogun State Governor, Dapo Abiodun and his predecessor, Ibikunle Amosun have traded blames over the siting of the Dangote Petroleum Refinery and Petrochemical Plant at the Lekki Free Trade Zone in Lagos State.
The refinery with capacity to produce 650,000 barrels per day which is owned by Africa's richest man, Aliko Dangote was inaugurated on Monday by President Muhammadu Buhari and four other African Presidents.
A chieftain of the Peoples Democratic Party (PDP), Segun Sowunmi reportedly blamed the Ogun State Government for losing the siting of the behemoth Dangote Refinery to neighbouring Lagos State.
Interestingly, both Amosun, who was the Ogun State governor from 2011 to 2019; and Abiodun who has been the governor since 2019, attended the inauguration of the refinery.
The two politicians are members of the All Progressives Congress (APC) but operate from opposing camps in the state with Amosun preferring another candidate over Abiodun who won his re-election in the March 2023 poll.
'Amosun Frustrated Dangote's Efforts To Locate Refinery In Ogun'
In a statement, Abiodun's Chief Press Secretary, Kunle Somorin said it is painful that the huge investment that should have accrued to the state was lost, especially when the mega project had been initially planned to be located at the Olokola Free Trade Zone, in the Ogun Waterside Local Government Area of the state.
"In truth, everyone knows that Segun Sowunmi is referring to the immediate past governor, Ibikunle Amosun, as the man who frustrated the efforts to locate the refinery in Ogun State.
"We are all aware that the penultimate administration made appreciable and concerted efforts to ensure that the Olokola deep sea port and other ancillary projects in the OKFTZ, become a reality, by rallying major players in the oil and gas sector, including Dangote Group.
"The present governor, Dapo Abiodun, served as the Chairman of the Committee on the Olokola Free Trade Zone projects during the first term of the immediate past governor," the statement partly read.
Dangote Took Business Decisions — Amosun
However, Amosun, in a counter-statement by his media office signed by Bola Adeyemi, said the Olokola Free Trade Zone project was not solely owned by the Ogun State Government.
He noted that Dangote took a business decision by siting the refinery in Lagos after initial consideration for the Olokola Free Trade Zone.
"From its conception in 2007, it was a Joint Venture. The Federal Government of Nigeria owned the majority 51%, Ondo State Goverment (14.5%), Ogun State Goverment (14.5%), and strategic core investors (20%). Alhaji Aliko Dangote, according to the information availed us when we took office, subsequently bought, and took over the 20% equity of the core investors," the statement partly read.
"Ogun State was a minority equity stakeholder only, without proprietary strength and capacity to take sole decisions on the Joint Venture enterprise.
"As mere holder of 14.5% equity interest, it is most uncharitable for anyone to churn out lies that Ogun State was in a position to unilaterally frustrate the project or was responsible for the logjam.
"With respect to all sides, it accords more with logic to appreciate the fact that Alhaji Aliko Dangote took business decisions of his own in accordance with the goals of his business strategy and risk assessment.
"No amount of concocted lies, blackmail and orchestrated falsehood will blight these unparalleled facts.
"It is, therefore, interesting to read that the present Ogun State governor holds me responsible for allegedly scuttling the Olokola project."
FrieslandCampina WAMCO DDP Revolution Delivers Nigeria's First Girolando Crossbreeds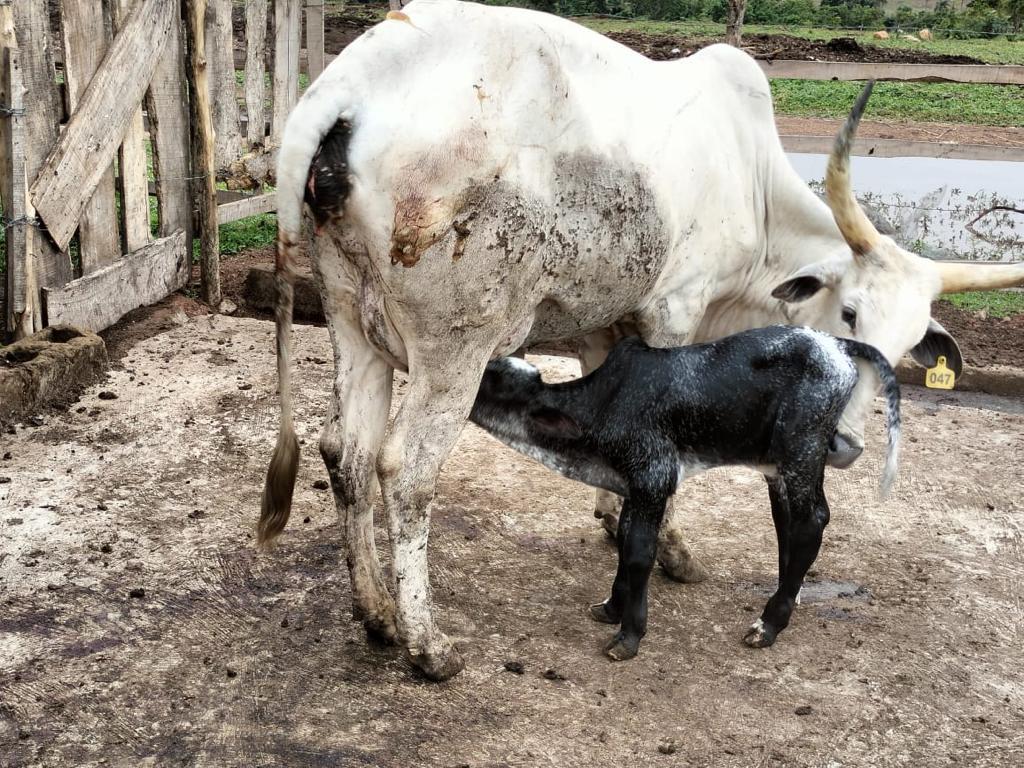 FrieslandCampina WAMCO DDP Revolution
Delivers Nigeria's First Girolando Crossbreeds
FrieslandCampina WAMCO has announced the successful crossbreeding and birth of 25 Crossbreed Girolando calves achieved locally across various farms in Oyo, Ogun and Kwara states, thus spearheading a production revolution and transformation of Nigeria's dairy sector.  
The announcement made by the dairy company's Executive Director, Corporate Affairs, Ore Famurewa, explained that the Girolando breed is a composite of 'Milking Gir' from Brazil and Holstein Friesian from the Netherlands and has produced tremendous results for many decades in Brazil, leading to its transformation to a world power in dairy production. 
"In addition to having a high milk yield, the Girolando breed is heat-tolerant, tick-borne disease resistant and possesses other characteristics ideal for production in tropical countries like Nigeria. The Girolando calves are the first generation of a new high milk producing breed in Nigeria" Famurewa said.
FrieslandCampina WAMCO continues to contribute to the development of the dairy sector and national food security through its Dairy Development activities and partnerships such as the Value4Dairy Consortium.
Launched in April 2021, the Value4Dairy Consortium made up of four strategic partners namely FrieslandCampina WAMCO (Nigeria's foremost dairy Company), URUS (the largest cow genetics company in the world), Barenbrug (a leading grass seed company) and Agrifirm (a leading feed and supplement company in the Netherlands).
The consortium is making progress in implementing sustainable strategies to fast-track growth and development of the Nigerian dairy sector, with proven track records in various agri-related value chains.
Two partners of the Consortium, FrieslandCampina WAMCO and URUS Group LP, the global leader in cattle breeding and dairy herd management programs, selected the Girolando breed for introduction to Nigeria and subsequently signed an agreement with a local breeding farm-SMAP Farms Limited. The strategic partnership will maximize success in crossbreeding and increased milk yields on local farms in a sustainable way.
In 2022, 1400 Girolando semen straws were produced and 610 artificial inseminations achieved, and 25 Crossbreed Girolando calves have been birthed till date. FrieslandCampina WAMCO sees this key milestone achievement as an important step to give smallholder farmers access to affordable good yield dairy cows in Nigeria.
FrieslandCampina WAMCO and other partners of the Value4Dairy Consortium remain committed to providing scalable solutions to agri-related challenges in the Nigerian dairy sector.