INTERVIEW WITH PARADISE MED SPA CEO……. ALL YOU NEED TO KNOW ABOUT THA MOST SORT AFTER SPA IN TOWN!
JENNIFER ENGELS IS THE CEO OF PARADISE MED SPA, ONE OF THE MOST SORT AFTER MASSAGE PARLOR AND SALON IN LEKKI LAGOS. IN THIS INTERVIEW WITH SOCIETY REPORTERS NG, SHE TOLD US THE MOST UNIQUE FACTORS OF PARADISE MED SPA AND WHY NIGERIAN CELEBRITIES PREFER THE SPA TO MANY OTHERS…………… ENJOY!
Let us know more about Jennifer Engels?
Answer: I am a very creative person with a genuine love for people and a passion for anything beauty and fashion. I have been in the beauty industry for 20 years and am one of those lucky people who knew intuitively what I wanted to do with my life at a very young age.
Why do you love hair styling?
Answer: I view hair styling as sculpting. I have always been hungry for inspiration and love creating things with my hands. I believe hairstylist are artist and visionaries. I become overjoyed when I am able to assist a client and help to transform their look. The look in the client's eyes when they are finished; so happy; feeling beautiful and attractive. Some even walk differently when they are thru and hold their head up just a little bit higher. That is just a peak at some of the reasons I love my job.
Why did you decide to set up Paradise Medspa and what are your expectations?
Answer: It has always been my husband's dream to one day return back to his roots and share all of his knowledge, education and experience that he gained while living and working abroad as a physician in the states. So when we felt the timing was right we took the plunge. We came up with Paradise Salon, Medspa and Medical Center as a way to combine our passions and talents. His for medicine and cosmetic medical procedures and mine for beauty, fashion and complete wellness. Our expectations are to grow and add value within our community and offer the people here in Nigeria excellent medical care, all the cosmetic services people usually have to go abroad for and of course a High, Upscale, American standard brand of hair, skin and wellness that people can rely on.
Can you state some of the challenges you have faced as a new business in Nigeria
Answer: So far we haven't had any major challenges. If I had to name one it would be learning how to deal with the electricity differences from where I come from.
Compare the beauty business between Nigeria and US?
Answer:To be honest there really aren't that many differences other than styles and products. Beauty is universal and people everywhere like to look and feel their best.
What services can one get on the spot when he/she walks into Paradise Medspa Lekki?
Answer: Clients have many fabulous options to choose from for a last minute stop to our facility. You can opt for a facial, hairstyling, fixing, weaving, braids, retouch, Mani/Pedi, Massage, Barber cut, wax and teeth whitening just to name a few.
You are also a cosmetologist, tell us about it?
Answer: Being a master cosmetologist, I specialize in many areas of beauty not just hair. My training was very extensive.
What are the common beauty mistakes Nigerian women make and how do you think they can correct it?
Answer: The use of bleaching cream. I see so many clients per day regarding their stretch marks and how we can help to remove them. But when we do our consultation we find out that most of the time it is a bleaching cream that they have used that has broken down the collegen production and has caused them to develop severe stretch marks. They can correct it by first stopping the use of bleaching cream to prevent further damage and then come see us for stretch mark removal.
You are married to a Nigerian, tell us what you love most about your husband?
Answer: There are so many qualities I love and admire bout my husband that is it difficult to pick just one. He is sincerely the most intelligent man I have ever known and I find that very attractive. Also his passion for helping people makes me love him so much as we share that common trait.
What are your expectations for Paradise Medspa in the near future.
Answer: My expectations for Paradise Salon, Medspa and Medical Center are to get rooted in our community and be of maximum service to our clients.
House Of Representatives Issues Warrant Of Arrest On Central Bank Governor, Cardoso, Accountant-General, 17 Others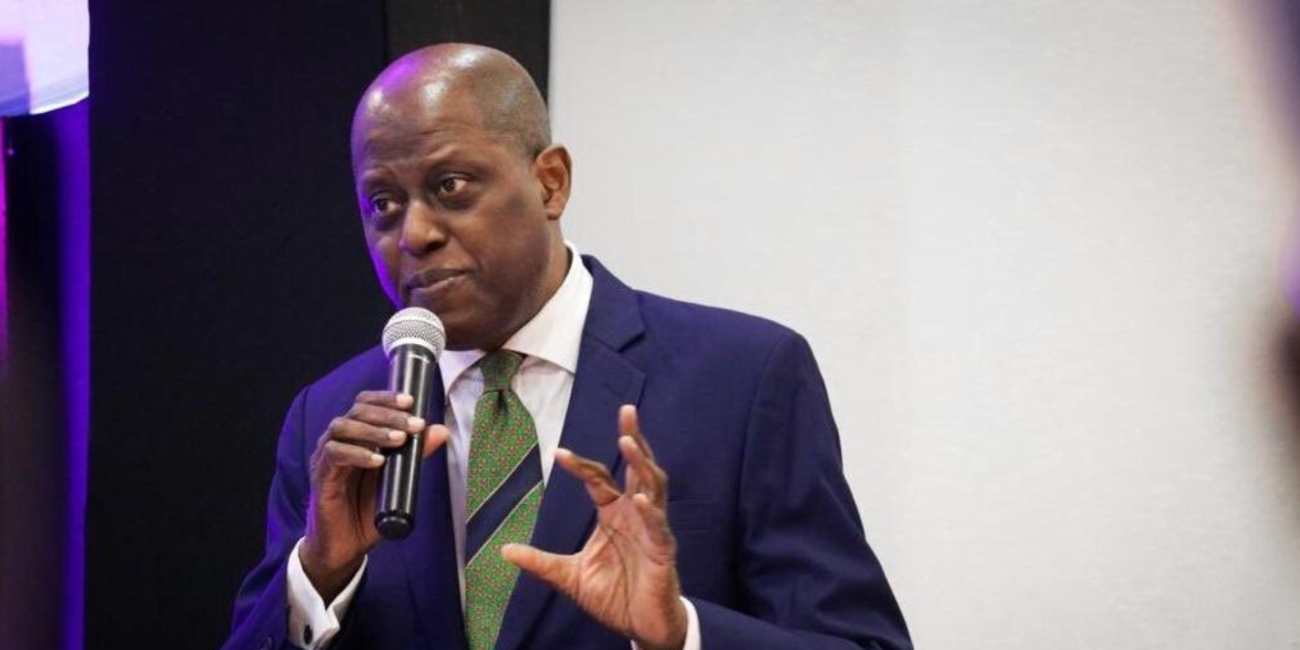 The House of Representatives' Committee on Public Petitions has asked for a warrant of arrest to be issued on the Governor of the Central Bank of Nigeria (CBN), Olayemi Cardoso, the Accountant-General of the Federation (AGF), Oluwatoyin Madein, and 17 others over refusal to appear before it to answer questions on their operations.
It was gathered that the issuance of the arrest warrant was sequel to the adoption of a motion moved by Fred Agbedi, representing Ekeremo/Sagbama Federal Constituency of Bayelsa State on the platform of the Peoples Democratic Party (PDP) at the committee's hearing on Tuesday.
Agbedi, while moving the motion, said that the arrest warrant had become imperative following the attitude of the invitees, adding that the parliament worked with time and the CEOs had been invited four times but failed to respond to the invitations.
Agbedi said that the CBN Governor, the AGF and the rest of the invitees should be brought to appear before the committee by the Inspector General of Police through a warrant of arrest after due diligence by the House Speaker, Rep Tajudeen Abbas.
The Chairman of the Committee, Micheal Irom (APC-Cross River), in his ruling said that the Inspector-General of Police should ensure the invitees were brought before the committee on December 14.
It was gathered that the petitioner, Fidelis Uzowanem, had earlier said that the petition was anchored on the Nigeria Extractive Industries Transparency Initiative (NEITI) 2021 report.
Irom said, "We took up the challenge to examine the report and discovered that what NEITI put together as a report is only consolidation of fraud that has been going on in the oil and gas industry.
"It dates back to 2016 because we have been following and we put up a petition to this committee to examine what has happened.
"The 2024 budget of 27.5 trillion that has been proposed can be confidently funded from the recoverable amount that we identified in the NEITI report.
"It is basically a concealment of illegal transactions that took place in NNPCL; they have been in a sink with some oil companies where some companies that did not produce crude were paid cash core, an amount paid for crude oil production."
FCTA uncovers illegal oil refining warehouse in Abuja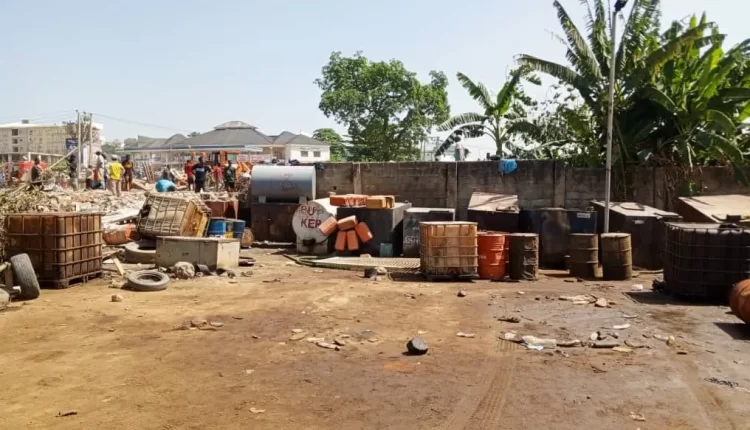 In continuation of the city cleaning exercise, Authorities of the Federal Capital Territory Administration (FCTA) with operatives of security personnel have uncovered an illegal oil refining warehouse in Mabushi, opposite Mobile filling station on Ahmadu Bello way in Abuja.
The Director, Department of Development Control, FCTA, Mukhtar Galadima after the operation on Thursday, said the illegal refining site was discovered during the continuation of the city cleaning exercise.
According to him, about three to four plot of lands designated for commercial purposes have been converted to an area where oil and diesel are being adulterated and circulated to other parts of the city.
Galadima explained that the city sanitation task force will look into the provision of the law and make necessary recommendations to the FCT Administration for further actions on the plots used for the activity.
He said there was no arrest but the items used in carrying out the illegal refining have been impounded.
Galadima said, "During the continuation of our city sanitation exercise in Mabushi opposite Mobile filling station on Ahmadu way, we discovered an illegal refining site where oil and diesel are being adulterated, we have done the needful by moving the items to Nigerian Security and Civil Defence Corps.
"From what we have seen so far, about three or four pilot of lands designated for commercial purposes have been converted to unapproved activities, which we believe the owners are fully aware, there will be consequences.
"We are going to look at the provision of the law and make necessary recommendations to the FCT Administration"
He said the administration will continue to go tough on activities being carried out without government approval,  especially revocation of the titles.
Collaborating, Head, operations FCT Directorate of Road Traffic Service (DRTS), Deborah Osho said the city management team during the exercise also discovered that most of the areas in the Nation's capital have been converted to illegal car mart and motor parks.
She disclosed that fifteen vehicles have so far been impounded since the operation commenced about two days.
Central Bank To Freeze Accounts Without BVN, NIN From April 2024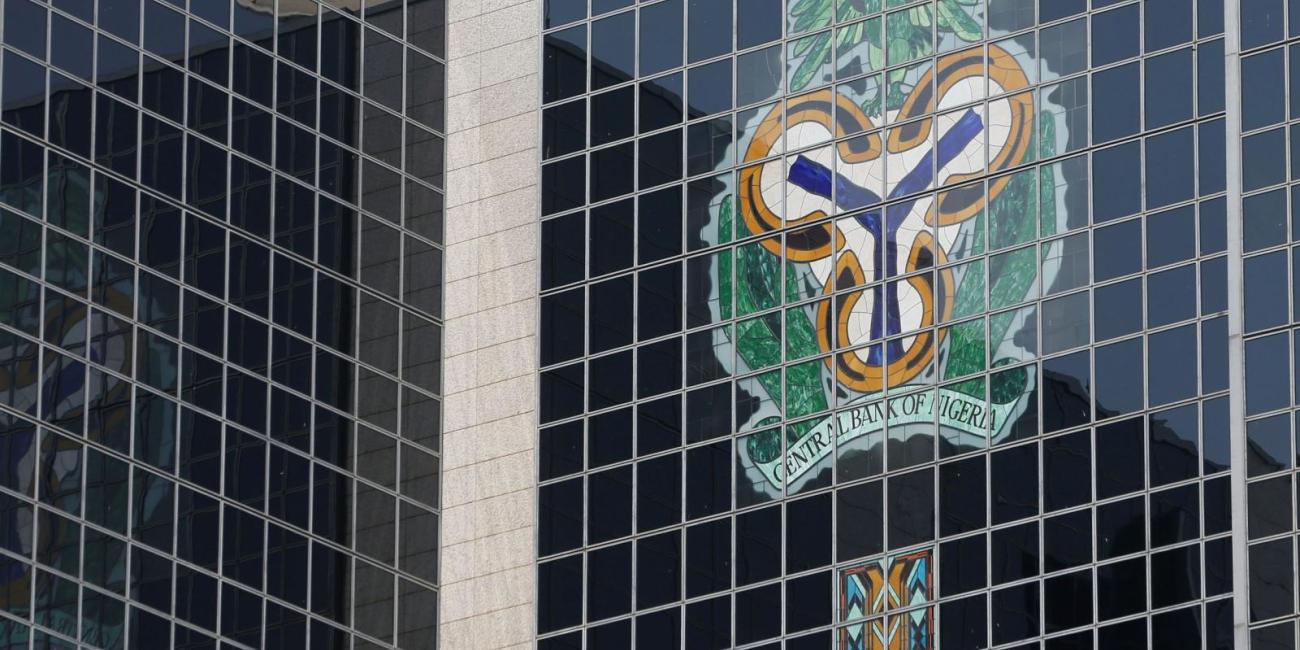 The Central Bank of Nigeria (CBN) said on Friday that it will freeze accounts without a Bank Verification Number (BVN) or National Identification Number (NIN) from April 2024.
This is according to a Friday circular by the apex bank which said a BVN or NIN verification will be "conducted shortly".
It also said all BVN or NIN attached to accounts/wallets must be electronically revalidated by January 31, 2024, according to the circular by the CBN Director of Payments System Management Department Chibuzo Efobi, and the Director of Financial Policy and Regulation Department Haruna Mustapha.
More details later….