INTERVIEW: What Boko Haram Terrorist Fighters Told Me – Governor Kashim Shettima..
Governor Kashim Shettima is, probably, Nigeria's most troubled state Chief Executive Officer (CEO) at the moment. Before he was voted into power in the 2011 governorship election, the insurgency in Borno State had begun to fester. In spite of all peace moves and military action, the crisis has not been brought to an end.
In this exclusive interview conducted last Wednesday, Governor spoke on the abduction of over 200 school girls of Government Girls Secondary School, Chibok some two weeks ago, the state of emergency, the Boko Haram crisis generally, among many other contemporary issues
What's the latest good news that you have for the parents of the 270 school girls abducted by Boko Haran two weeks ago? What are you doing about their rescue?
That incident is one nightmare that troubles me very much – as a father and leader. It remains the worst in my entire life. As a father I can imagine what a parent feels when a daughter is in the hands of abductors who are very capable of forceful marriage, rape, slavery and who are against education. As I said at a courtesy call earlier today, we are at a brokenhearted time in our dear Borno State because as we speak, over 200 precious daughters of Borno, 200 young enterprising school girls working towards a bright future, are being detained somewhere by our fellow men who claim to be devoted Muslims, whereas Allah who created all of us, has mandated us to protect women, to support them, to serve them with special attention and to even spare them during Islamic holy wars that the Boko Haram claim to be fighting.
As I said on Wednesday during the swearing-in of our new Grand Khadi, which your paper published, in Islam, a woman that grows from a girl-child is supposed to be treated as gold. Islam requires that a man should be the one to prepare meals and serve a woman but when a woman chooses to cook she should be paid for cooking that meal unless she forfeits being paid and offers to serve the man free.
Our noble Prophet had only one surviving child that was a girl who grew to become a woman. Allah destined it to be so. As a Prophetic tradition goes, heaven lies at the feet of mothers, this is the extent to which Allah has dignified the girl-child, but these misguided vandals, descendants of the Kharytes, have turned every cherished concept, belief, norms and values in Islam upside down.
The day after that attack, I wasn't myself when I read the reaction of one of the fathers of the girls. He said he would have preferred to see his daughter's corpse than have her abducted by insurgents. I can't explain to you how depressed I was that day. I pray no leader in this country ever goes through the trauma I am passing. When my daughter comes around me and I look into her eyes, I fight to hold back tears. I imagine what our 200 daughters and their biological parents are going through. Their parents are in unimaginable trauma. It is a terrible thing but we are very hopeful that insha Allah they will be rescued. We are being careful about the information we release regarding these our abducted daughters so as not to compromise their safety.
How could that kind of abduction take place in a state where we have a state of emergency?
The attackers used deception. Just to recall the unfortunate incident, on April 14, 2014, some gunmen numbering about 100 stormed the Government Secondary School, Chibok at about 11:45pm. Some residents had it that the attackers pretended to be offering help to the girls. I was told that they misled the girls into believing that the school was about to be attacked and they were there to move them to safe locations. But then how do you reconcile the fact that the attackers razed down the school? If they were there to save them, the students wouldn't expect them to destroy the entire school. The school has a population of 1,610. Five hundred and thirty registered for this year's WAEC and NECO exams. Initially, we all got information that only 129 science students were in the hostel at the time of the attack. But as we later came to unfortunately realise when I visited the school, over 200 girls were missing. But out of them, 53 girls are safely back, security agencies are working very hard along with volunteers. We are giving them all the support they need to complement the efforts of the Federal Government and we are very hopeful to have all of them.
Was it true security operatives didn't want you to visit Chibok after the attacks due to security threats?
The visit to Chibok was one decision I had to make against fears over my safety raised by my security details. There was intense fear about the safety of the route to Chibok from some point within Borno. That is while approaching Chibok, it was thought that insurgents could hide around the route for ambush or they could bury explosives or possibly plan a suicide attack. My security details advocated that it was best for us to drive to Yola through routes outside Borno or charter a flight and fly to Yola in Adamawa and then join a convoy that should travel ahead of us to Chibok. Without being proud, I saw that suggestion as embarrassing. I asked myself, if as a governor, with all my normal security details and extra security support I can get, there is a 'No-Go-Area' for me in my state, then what about other citizens who, by compelling reasons would have to drive through the dreaded route? I was told that others may drive freely at that time, but I would be a big target. I respected all the opinions and appreciated concerns over my safety, but I couldn't bear remaining in Maiduguri while parents were in Chibok crying and rightly demanding for leadership.
So, along with Senator Mohammed Ali Ndume, who is a very courageous man, we went to Chibok through the route in Borno, the security agencies took good proactive steps. But despite all the assurances, many of my appointees who usually join my convoy abandoned me. Some said they had some work and smartly gave excuses to be absent. Some switched off their phones so they couldn't be reached. Some travelled ahead so they would have good reasons not to be around. Others who were with us the previous night didn't even come near the Government House on the day of the trip.
I don't blame any of those that doged that trip; they are human, fear is a natural element. It was my constitutional and moral duty to provide leadership no matter how tough the times might be. I needed to support victims regardless of whatever we are doing to support security agencies and community policing through civilians. So much effort is being put in place by the security forces; we are doing everything to support them by way of complementing the efforts of the Federal Government. Look, tough times don't last forever but tough people do. Borno will insha Allah get out of this. No one thought Maiduguri was going to become as peaceful as it is today. There was a time when insurgents were openly brandishing weapons on the streets of Maiduguri, serially murdering people. Many people thought it would take years before the city would be safe but, today, Maiduguri is safe and so are most of our urban centres of Biu, Monguno, Bama, Mobbar and others. Borno has gone through wars in its over 1000 years of history. We will come back stronger insha Allah. We are resilient people, you can see from our youths, the civilian JTF. Together as a people, more united by insurgent-inspired sorrows, we will rebuild Borno to a greater level by Allah's power, Allah is above any evil war that man can wage no matter how tough.
Why do you think these girls were abducted, from your own analysis?
I have read many publications in trying to understand the workings of insurgents so that as a Government, we know better, how to manage our unfortunate situation in Borno. Insurgents kidnap for many reasons. Generally, kidnapping and extortion are two of their sources of funding terror activities. Men are kidnapped sometimes to be forcefully recruited, brainwashed or probably induced with something and made to become fighters. In some cases, they are led to battles in a guarded way such that they can hardly escape. Some luckily escape, though. Women are sometimes kidnapped for the purpose of using them as human shield or to use them for domestic activities and in some cases there are some of the insurgents who have a sort of belief in forcefully marrying abducted women so that they give birth to children that will inherit the sect's struggle in order to sustain a chain of terror, even after the parents are killed.
There is also the element of kidnapping to bargain for the release of detained sect members but this can hardly work. Insurgents can only succeed in doing this under a strongly controlled territory where they, for instance, control an entire state or some local government areas. Insurgents do things that will attract publicity, such as kidnapping. Generally, terrorists crave for and bask in the oxygen of publicity.
Will Borno State pay if the sect demands for ransom?
Payment of ransom to terrorists under the anti-terror laws of Nigeria, which are in force, is regarded as terrorism financing, which is a very serious offence. When you pay ransom you are giving money to insurgents to procure arms and unleash havoc on more people. You end up rearming them. However, any news about the freedom of these girls, any calls for negotiations will be a very cheering news that might even be of interest to the Presidential Dialogue Committee that is still working. I am sure the committee might view that as another avenue to accelerate negotiation for peaceful resolution.
The security will also be needed to advise on whatever comes up in that regard. As you know, the issue of these girls is not just a national affairs, but a global one now. It is very unfortunate that Borno State has, in the last two weeks, dominated the airwaves and pages of newspapers for the very wrong reasons. Any time, I hear this issue mentioned on the CNN, BBC and VOA Hausa or English and other international media houses, I feel extremely bad, the same way I feel when I read it in the print and on broadcast media in Nigeria.
There was a story in a newspaper quoting a security source who alleged that the Borno State Government might have arranged the kidnap just to embarrass the military to justify the failure of the emergency rule and work against any extension. The source also accused some governors of working against the military. What is your take?
I have read the same story. "Absurdity supported by power," according to Michael Priestley, "cannot stand its ground with the efforts of reason". Sometimes, it is more honourable to ignore such diatribes but then when left unattended to, it can equally assume a life of its own.
I didn't want any reaction since the security source was concealed and I think publishing such a weighty allegation and hiding the identity of the so-called security source of the allegation is not a good journalism practice. If someone is ready to make such a weighty allegation, he or she should be courageous to own up to it. If he or she can't, then the claim is not worth media reporting, unless if the same view is shared by the media house. But I don't think any media house in Nigeria will share that view.
They have been following up on what has been happening and they have all been supportive. Let me, however, say on behalf of the people of Borno State, that may God harshly judge between us and that so-called source or whoever fabricated that childish nonsense. If he or she is actually a good security operative, where was he or she when the government arranged to kidnap the schoolgirls as he or she falsely claimed? How come he or she didn't stop it? If he or she was capable of knowing who did it, he should have been capable of having a prior knowledge and stopping it. This is so insensitive to the parents of these girls and to our feelings as a people.
Such weighty allegations are callous and insults to common sense. Instead of resorting to malicious concoctions and casting aspersions on our integrity, the solution to any so-called security source diving into politics is simple: remove the khaki and join the political fray. As Governor of Borno State, I am next to the parents of these girls, the most troubled by that incident. I am under immense pressure from families; I am even under pressure from my conscience. I am morally disturbed; these girls are daughters of Borno.
By being abducted while in school, the Borno State Government naturally comes under more pressure because they were abducted while being under our care as a Government. The school was not the only one in session when that attack took place. No one anticipated the attack on that school. As humans, we all can analyse threats and map out areas of threats and those presumed to be safe. There were other schools where girls were writing exams, just like the one in Chibok. I don't want to mention the schools for security reasons. No one in Borno stands to gain anything from that incident.
Those who sit somewhere and say all manner of things don't know what is happening in Borno. No security chief that has served in Borno since we came on board can accuse us of less than an extraordinary support. One of the first things we did after our inauguration in 2011 was to present dozens of armoured personnel carriers to the police. We have provided not less than 300 brand new Hilux patrol vehicles to security agencies, we provide daily fuelling and maintain the vehicles. We provide other material logistics and the service chiefs have unfettered access to my office.
They are on my topmost priority list. My security aides usher them into my office as soon as they come and at any given time. We work with them as a team; they know everything we are doing. We collaborate very effectively. We pay one million naira to the family of every soldier killed in combat as immediate palliative to bereaved families. We support the police, too. I can't go to press with other things we do. It will amount to be saying too much on security.
The Defence Headquarters, the then Chief of Army Staff that had visited Borno severally, the Nigeria Police Headquarters, the DSS and para-military organizations always score us excellent in supporting security agencies in Borno. I just wonder why some unpatriotic elements, without the confidence of owning up to their comments, would sit down and forment mischief at a time we need to be more united to confront our common challenges.
Chief Edwin Clark has called for military administrators for Borno, Yobe and Adamawa States because of the festering crisis. What is your reaction?
Since I became governor in 2011, three things have featured topmost in my daily prayers to Allah. The first is for Allah to restore peace and grant us accelerated progress in Borno State and all parts of Nigeria. My second prayer is that Allah should never allow me to lust after or get carried away by power.
My third prayer is that Allah should shield me from exchanging words with people, especially my elders, like Chief Edwin Clark. As Oliver Wendell Holmes rightly opined, "the peaceful are the strong". I have never exchanged words with any elderly person. I cannot remember going into fierce verbal wars with even my mates. Until I found a younger brother in His Excellency, Ramalan Yero, in Kaduna, I was the youngest of the 36 governors in Nigeria.
I'm 47 years old. I initially thought I was older than His Excellency, Governor Rotimi Amaechi because I look older than him, and thanks to Boko Haram, I later realized Amaechi is a year or two older than me. Thank God, now I have a younger one in Kaduna State. For the fact that I fall within the youngest of the Governors and for more compelling reasons of character, culture and religion, I do not exchange words with people.
But I think Chief Clark has overstepped his boundaries, which has made him lose the status of an elder statesman. With due respect to his age, I must say it that elder Edwin Clark is one big burden on Mr President, rather than an asset. President Goodluck Ebele Jonathan is a good man; he is humble and self-effacing with genuine concerns for the nation.
Someone like Elder Edwin Clark attracts ill-feelings for the President rather than goodwill. Clark, with his age that should have been wisdom, is supposed to attract friends for the President, he is supposed to unite the President with people no matter how extreme their views may be. Clark is supposed to go out of the way, travelling to various parts of this country, to penetrate all sections of this country using his old political friends to persuade people to win hearts and minds for the President. But rather than doing all of these, our so-called elder statesman, Edwin Clark is not just expanding gaps and creating more political enemies for the President, he is even turning friends of the President into political enemies.
There is one thing Chief Clark doesn't seem to understand. Sometimes, as an individual, there are things you cannot say when you are close to the President, because whatever you say can be interpreted to mean the mindset of the President. In Nigeria today, Chief Edwin Clark is generally seen as a sort of father to the President due to his closeness to the President, his age and his ethnicity as an Ijaw leader. So anything Chief Clark says is seen rightly or wrongly perceived as the mindset of the President. When Clark attacks any region verbally, the region feels that the attack is coming from the President, rather than see it as coming from Clark as an individual elder. This is why the old man must be very cautious on what he says.
By saying the military should take over in Borno, Yobe and Adamawa, Clark has lowered his reputation. For me, for instance, I didn't know that Chief Clark was ignorant of the Nigerian Constitution, given his years in politics, his experience in public service as a former member of the Federal Executive Council, a public commentator etcetera. I cannot imagine why someone of his calibre would advocate that the President should suspend the constitution and act with impunity in a democratic era. I have gone through relevant sections of the Constitution: Sections 1, 11, 33, 35, 45, 180, 188, 189, 305, all of which and more, deal with issues relating to governance, powers of the National Assembly to take over the works of state assemblies, modalities for vacation of powers, declaration of emergency etc. I have listened to interpretations of the sections by senior constitutional lawyers.
I have read the latest piece in response to Edwin Clark by our respected Chief Femi Falana, an erudite, senior constitutional lawyer. There is nowhere the constitution empowers a President or anyone to directly remove any elected public office holder in Nigeria. The constitution provides that a President, Vice President, Governor and Deputy Governor can only leave office without completing tenure of office by death, permanent incapacity, resignation, impeachment or removal by a competent court of law. Sadly, the likes of Clark and clowns like Asari Dokubo and the newest of them, Olisa Metuh, have become albatross around the President's neck. With friends like Chief Edwin Clark, Asari Dokubo and Olisa Metuh, our President does not need more enemies.
Take, for instance, the President is the bigger partner in a joint ticket with the Vice President during elections. It is the President that nominates his Vice, it is the President that is declared winner of elections, the Vice President is a subordinate but despite all of these, the President has no constitutional powers to remove the very Vice President that he nominated for election, how much more of Governors whose elections have no relationship with that of the President. Under the constitution, the President has no powers to remove an elected councillor whose elective office is down in the ladder.
People often make reference to the removal of then Governor Ayo Fayose of Ekiti and Joshua Dariye in Pleateau. I also remember that a court ruling declared that Dariye's removal was unconstitutional. It was possible to remove Dariye because of the hangover of military mentality we had in Nigeria then, which is not the case today. As at that time, our democracy was at infancy level. Today, every Nigerian is conscious of what is constitutional and what is not, except for people like elder Edwin Clark.
The actions of a President today, by way of removing a democratically elected governor, would attract global resistance. Nigeria's reputation will be brought down by that singular action. And let me assure you that the court will reverse that decision. Most importantly, let me tell you this. I am a Muslim and I tell you, Wallahil Azeem, I don't mind leaving power today if I am sure a decision to bring military administrator will bring about peace in Borno State. I don't mind sacrificing my life for peace to come to Borno.
But I am absolutely sure that bringing in a military administrator will be the worst decision in this country. It will alienate the communities, it will be seen as an affront against civilians, and there will be clear disconnection. When the military was deployed to Borno some two years ago, the civilian population was clearly apprehensive of the military. They regarded the military as agents of destruction. It took us more than one year to build a strong connection between the military and the civilians across Borno, so much that our youths today regard the military as their brothers.
When the Giwa military barracks in Maiduguri was attacked in March, youths, rather than hide away from gunshots, came out in large numbers and went to the barracks to support the military. We, the political elements, interface between the communities and the military. We inspire communities when we go to them after they suffer attacks. When we rebuild their homes, offer them succour and support, we make them see government as a partner. They would fight government and the security if we hadn't been supporting them.
We do a lot of work behind the scene to get information that is crucial to security agencies. Security operatives are human beings, not spirits. They rely on community men and women for information. We are custodians of these community men and women.
Some are our appointees as traditional rulers. We work with all the civilian segments, traditional rulers, religious leaders, civil societies, opinion leaders, big and small families, individuals, past and present elected and appointed leaders in the Borno State Government. We have close to 30 lawmakers at the legislature. They have aides, they work with communities at the grassroots. These communities are custodians of information. We have commissioners, advisers, senior special assistants, special assistants and all of these appointees represent communities across the 27 local government areas that make up Borno State.
Some or most of the appointees have aides either personal assistants or at least drivers or house helps and all of these groups of aides are custodians of information. A lot of information is gathered through a sort of chain in democratic structures which can never be obtained in the military system. The military is a combat structure; it is established to crush enemies.
It is not civil and this is why they were designed for external defence, not internal security operation that they are now compelled to do. Insurgency cannot be fought succesfully without political elements needed to de-radicalise people, to get them involved. In Borno today, there is a mass movement against insurgents. Political elements, whether the state or local governments, in the executive or legislature, at party levels comprise of people who represent all the communities in the state. The people are not from the moon. They represent all our over 300 wards across 27 local government areas and they work with residents of their communities. They try to know everything around the communities they represent.
They are the mobilizers of communities. How can any reasonable person advocate that all these community mobilizers that are so crucial in security control be suspended at a period their services are needed most? As a governor, if I hear of an attack in any community in Borno, before getting intelligence report, all I do is to call the chairman of the council where that ward is located. I call the commissioner and adviser representing the council. I call the assembly member and, in a few minutes, they will give me raw information after interfacing with their kinsmen at home who may even be the victims. If there are threats, I get information from the same chain and we know what to do. We need to understand this country and its people.
We need to always do a proper diagnosis of our problems in order to apply the right prescriptions and with precision. It is true that over the years, the military regime contributed in many ways to the progress of this country, but conflict resolution is best done under a democratic system. The Niger Delta militancy was very active under the military and even under a respected retired general, Obasanjo who commanded troops during the Biafran war the Niger Delta militancy wasn't solved. The militancy was eventually addressed by a non-combatant civilian, the late President Umaru Musa Yar'adua, who was so harmless that he wasn't capable of killing a fly using coercion. Problems are better solved with a combination of political wisdom and military resources. I am not saying all these in desperation to hang on to power. Of Allah's entire gifts to humanity, power is the most transient and, believe me, none of its vagaries holds any tenacious attraction to me.
Senator Ndume told us recently that most local governments here have been lost to the insurgents. Is that true?
I will be dying in silence if I lie to you by hiding the true picture of the security situation in our local government areas. The truth is that we have some challenges in some parts of the state but I can tell you that no single of our 27 local government areas is controlled by Boko Haram. There are instances of attacks they carry out and flee, but when you say control, it means they are authorities, they administer the councils. But no local government is under them. We have political administrations in all the 27 local government areas and I can visit any of the councils. Some months back, prior to the declaration of emergency, we had some parts of Northern Borno comprising some 10 local government areas dominated by insurgents. In particular, Marte local government was controlled by them, I think with two or three more councils. But our very patriotic military, in combined efforts with the Police, the DSS and other paramilitary organizations, recovered the councils. I must say the emergency proclamation was very effective until the last five or so months that we witnessed an unfortunate resurgence of attacks. That is also being addressed. There is increased and I must say, so much commitment on the part of the Presidency, more than ever before. I am sure the efforts will, at the end, yield overwhelming result. But nothing will gladden my heart like seeing the insurgents embrace the path of dialogue and peaceful resolution.
You were reported to have said you have been unhappy as governor. Why?
How can I be happy when citizens I am under constitutional oath, and with moral and religious duty, to protect are being killed? How can I be happy when as we speak, over 200 daughters of Borno are being held somewhere? How can I be happy when hundreds of Borno sons and daughters are six feet under the ground out of cruelty? How can I be happy when, as a governor I am forced to close down schools? How can I be happy when hundreds have lost their homes and sources of livelihood? How can I be happy when we have spent over N10 billion that should have been used for developmental needs to resist man's inhumanity, and yet we are still spending?
How can I be happy when people were forced to close their shops, avoid markets, abandon schools, and stay away from the relations?
How can I be happy when the economy of Borno is being grounded to a halt by our own people? I just don't want to go on, please. Only Allah knows exactly how I feel. Not even I can explain the extent of what goes through my mind every day. There was one night, about one and half years ago, I was thinking that I should resign. I was so frustrated that the insurgents were waxing very strong, I was feeling helpless and I didn't want Borno to collapse and surrender to insurgents under a regime that had me at the helm of affairs. But then, I thought that somebody has to be at the helm of affairs in Borno. If I am not there, someone has to be there. By the way, I asked myself, what was it that was to make me leave? Was it fear of death, a fear of challenge or just trauma?
I am a fanatic of motivational quotes. There was one by Meg Cabot that inspires me, which states that "Courage is not the absence of fear, but rather the judgement that something is more important than fear. The brave may not live forever but the cautious do not live at all." That night, I then said to myself, wasn't it better for a leader to die for a good cause than to abandon his own kinsmen and women to live for nothing at all and forever be remembered for abandoning his people? Since that day I made up my mind to confront whatever challenge is before Borno State and work towards the recovery and progress of the state. I have conquered the fear of challenge, but I live with the reality of the trauma our citizens face and that gives me immense headache. I have resolved without any doubt that insha Allah, we will together as a people rise again. Borno will be great again, I tell you. In my idea of Borno, there is no APC, no PDP, no Muslim, no Christian, no Kanuri, no Babur, no Margi or Shuwa. There is one united people of Borno, though faced with common threats, but driven by the indomitable spirit of resilience and the God-given determination to overcome tribulations. I am an eternal optimist. I so much believe that we shall rise again. I was sworn in at a time when there were serial killings of innocent citizens; when insurgents recruited young men to set schools ablaze; when the Borno we knew when we were growing up had become a shadow of itself, just because some few persons chose to violently impose their misguided views on us. Today, by the grace of God, Maiduguri is safe as you all know. Biu is safe, Monguno and even Bama are safe. Gwoza town, Marte, Damasak, Gubio and most of the councils are safe, but there are still challenges in isolated parts of the country side which are being addressed.
Before your election in 2011, there was a political campaign that if your party was voted into power, Boko Haram insurgency would not end. The prophecy seems to have come to pass. Do you suspect the crisis is to frustrate your government?
The motive would have been mild if it was to frustrate government. There might be other motives I might not know, but to my understanding the motive is to take over the souls of the people of Borno and turn them into slaves of violent ideology. The motive is nothing short of destruction of lives and property with the aim of taking over human thoughts and curtailing their rights and privileges. The motive is to send into extinction any human race that is opposed to a violent doctrine that has no basis in Islam.
Bishop Matthew Kukah told me in an interview that Government does not understand the Boko Haram sect, that is why it has been difficult to tackle it. As governor, what are the mindsets, demands, motivation that have kept the sect alive?
In life, the most inspiring force is a strong spiritual belief regardless of the rightness or wrongness of the action. As Blaise Pascal rightly captured it and I quote "Men never do evil so completely and cheerfully as when they do it from religious conviction." When you have spiritual belief in something, one might go to any extent to attain that goal. Though, to me, there can never be a belief that should lead a man into slicing the throats of fellow innocent humans for the simple reason that those humans share different ideology or faiths. For me, there are two major factors that drive the Boko Haram sect, which are spiritual belief and economic desires. Those with spiritual beliefs are led into believing that when they kill, they obtain rewards from Allah and the rewards translate into houses in paradise. When they are killed, they automatically die as martyrs and go to paradise straight away. In other words, death is the beginning of their pleasure. Then, whoever they target to kill is an infidel and will go to hell. They mostly target security personnel, government officials and politicians. They also target residents who they assume support government and security agencies or do not share their ideology of being opposed to western education.
One dangerous thing about their ideology is their belief that when they attack a gathering or a community, any righteous person in the sight of God, who dies as a result of their attack, will go to paradise, which means they would have assisted the person to go to paradise in good time by their actions, and any infidel killed by their attack will go to hell, which to them is what he or she deserves and no regret for his death. This is the spiritual aspect that drives the sect, to the best of my understanding. But then there is also the economic aspect that drives some of them, particularly recruits who unfortunately are field operators. Some of them are paid to carry out attacks. Last year, when the President ordered the release of some detained suspects, some teenagers were brought to us at the Government House and when we asked them why they were arrested, some of them said to everyone's hearing that they were being paid as little as N5,000 to set our schools ablaze. Some of them were paid less to spy on soldiers and make calls to insurgents to report their vulnerability so insurgents could ambush them. The teenagers obviously were either feeding their parents or taking care of themselves. This means, if there was spread of wealth through job opportunities, the teenagers would have no business depending on themselves. Their parents would have taken care of them.
Those children who become independent as teenagers in their search for economic fortunes are the same people exposed to all manner of religious preaching and manipulations. They develop independence over their parents to live with their views, while the parents can hardly influence them since they feed their parents. The element of lack is man's worst nightmare. From Islamic point of view, our noble Prophet, Muhammad Sallallahu Alaihi Wa Sallam, has enjoined Msulims to pray against poverty; it is a dangerous disease. If you look on the streets of any city in Nigeria, you will find only the children of the poor hawking on dangerous traffic while their colleagues from rich or middle class homes are in school or secured places. If you will take a sample of the backgrounds of majority of the sect members, you are likely to discover that most are children from backgrounds that have been deprived of economic opportunities.
We must put in place a far reaching Master Plan to spread wealth and create massive economic opportunities for everyone. It is in our self-enlightened interest to do this. Otherwise, as it is today, when, as leaders we steal all the money and build mansions everywhere, we will never have peace if our neighbors are hungry. When we choose to relocate to reserved areas, the hungry will easily catch up with us because they are in far higher numbers and they will collaborate with the gardeners you employ, the drivers you have since they share the same conditions. As I have always said, beneath the mayhem of Boko Haram, underneath the nihilism of Boko Haram lies the underlying cause, which is social exclusivity and extreme poverty. Once we engage the youths, once we create jobs, this nihilism, this madness will evaporate. At our current rate of population growth, we are expected to double our population every 22 years. By 2035, we are expected to hit the 400 million mark. We are projected to become more populous than the United States of America. What are our plans for these millions we are bringing forth? Oil is our main source of revenue. With the technology of hydraulic tracking and horizontal drilling, 15 African nations are expected to become oil producing countries by 2016. The United States of America, which is one of the major importers of our oil, is projected to become the largest producer of oil soon because of the new technology of oil sourcing.
The price of oil is hovering around $108 per barrel at the moment. By the time more countries export, some experts project that the price of oil will fall, whether we like it not, even though we hope not. By the time oil price falls to between $35 or $40 per barrel or the prices slashes by 50% from $108, how much will be available to take care of an increasing population? What do we care? Most of us leaders are mostly concerned about this election and the next one. We do not care about what happens in between the two elections. Funny enough, our economy, as a nation, has direct effect on our democracy on which basis we are carried away by elections. I was reading a book, titled "The Future of Freedom" authored by that wonderful presenter on CNN, Fareed Zakaria, in which he gave scientific insights that suggest that the stronger the economy of a nation, the greater its chances of having an uninterrupted democracy. The book gave insight of studies by some political scientists, I think one Adam Przeworski and one Fernando Limongi, if I am right, who examined countries in the world from 1950 and 1990 and at the end calculated that in a democratic country that has a per capita income of under $1,500, the democracy of the country has an average life expectancy of just eight years, while those with per capita that is around $3,600 have democracies with better prospects. The political scientists went down memory lane to dig into European countries in the 1820s and at later times with findings that the democracies of most European countries became stable only after they hit around $6000 per capita. Our per capita in Nigeria is ranging around $2,700, which is fluctuating. We need to work our economy to address crime by improving living conditions of citizens and to also have an uninterrupted democracy.
You are one of the leaders. What are you doing about the situation as per the economy of Borno State?
The solution is in agriculture. Land, rather than oil, is the most precious of all natural resources. Borno is the largest state in Nigeria. Borno is 14 times bigger than Abia. Borno is 20 times bigger than Lagos. Borno is three times the size of the South-East fused into one. Nigeria spends nearly $20 billion annually on imported food stuff. We are the greatest food importing nation. Borno has the greatest advantage of diverting so much of the funds Nigeria spends on food importation and this is why the cornerstone of our programmes is agriculture. I am trained as an Agricultural Economist, with focus on wealth creation through agriculture. For the first time in 20 years, we funded the cultivation of 7,000 hectares of wheat in conjunction with the Chad Basin Development Authority, which created 28,000 jobs through allocation of a hectare to a farm family of four.
The jobs are just at the levels of cultivation, you can then imagine the number of jobs you can create at other levels of processing, packaging, marketing and accounting. We are investing massively in all kinds of irrigation. We have set up an agricultural revolutionary team with the best hands any state can have. At the moment, we have imported 50 units of sprinkler and centre pivot irrigation equipment at a pilot stage. We are already installing them at a new farm site. By the estimate of our agric team, we will need over 400 units of the equipment to be put in farms to increase our cropping.
Nebraska, in the United States, is regarded as world Number One on irrigation equipment. I was there in March. We had meetings with a leading company that is actually doing installations of imported irrigation equipment for us as we speak. We had meetings with the Governor of the State of Nebraska so that we guarantee business integrity in our dealings. We are taking custody of 400 containers of agricultural equipment, worth billions of naira. We have sent 50 unemployed graduates of agriculture for three months train-the-trainers course on modern agriculture at a University in Thailand. More trainees will be leaving for India in a week. We have business ties with Jain Irrigation of India, which is also a global player. We have ties with some others in China. We are working on value chain agriculture. We have imported 500 mobile rice mills and also groundnut processing machines. We are forming cooperatives for these implements; we already have a microfinance bank established through which farmers can have access to loans. Just wait, insha-Allah, you will see wonders in Borno. Our best option is to create opportunities by investing in agriculture, developing our industries, building the capacity of our citizens, providing quality public and private school education, reorganize our thinking to focus on community policing and many other steps we must take as leaders and followers to end these killings and destructions.
(To be continued)
Culled From: Daily Trust
HOW ACCESS BANK STRUGGLES TO ATTRACT FRENCH COMPANIES…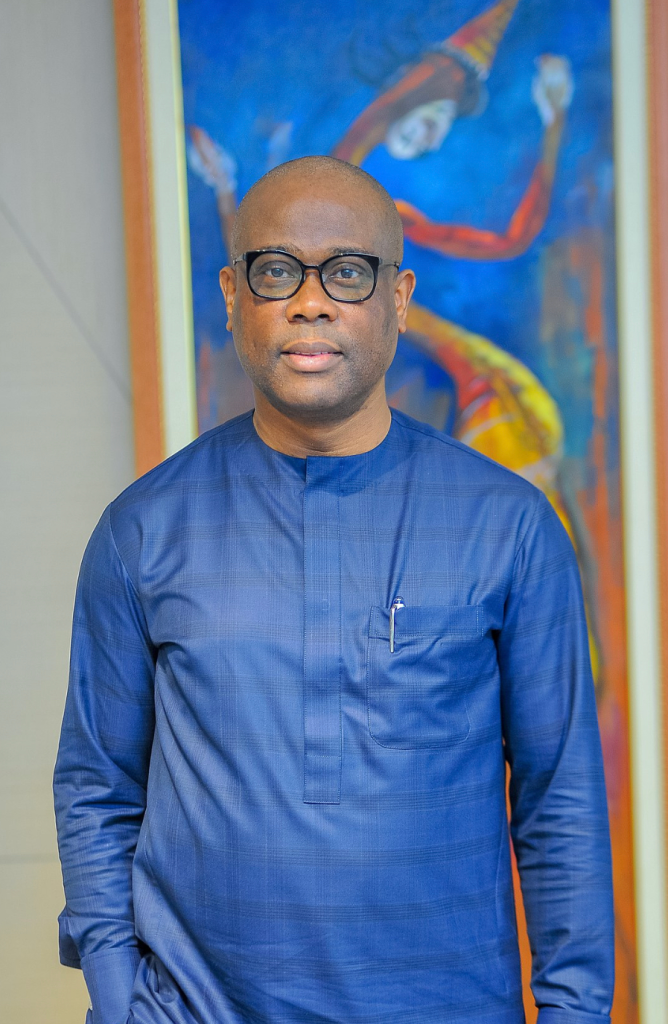 Nigerian Access Bank has been very outspoken about strengthening ties with France, but has not yet made much progress.
On the 10th floor of the Access Tower on Victoria Island in Lagos, the only sign that Access Bank has what it calls a "French Desk" is a tiny French flag in a corner. It has been nearly four months since the bank's main shareholder and non-executive director, Herbert Wigwe, opened the Desk, but it has not yet done anything.
The Desk has been set up to help French companies work in Nigeria and vice versa. To this end, a partnership with the Business France office in Lagos is currently being finalised. However, its efforts will first focus on Ghana. Access Bank's branch in Accra handles accounts for several major French companies, including TotalEnergies and the consultancy Mazars.
Presence in Paris
In May, Minister Delegate for Development, Francophonie and International Partnerships Chrysoula Zacharopoulou attended the inauguration of the new French Desk, intended to mark a new step forward in Access Bank's French strategy. Two weeks before, on 15 May, Wigwe became chairman of the French-Nigeria Business Council, replacing Abdulsamad Rabiu of BUA and then inaugurated a Paris branch at the Petit Palais with French Foreign Trade Minister Olivier Becht in attendance
Like the French Desk in Lagos, the Paris office, a branch of Access Bank's London and run by Justin Maria, cannot do much. It currently cannot open an account for any clients, discussions are still on going with the French Prudential Supervision and Resolution Authority.
Westward bound
The Paris branch of Access Bank and the French Desk in Lagos, which will also benefit from an office in Paris in the coming months, indicate its interest in the West African Economic and Monetary Union. The Nigerian bank acquired Standard Chartered Bank's assets in Angola, Cameroon, The Gambia, Tanzania and Sierra Leone, and now intends to break into the markets in Senegal and Ivory Coast.
Businesses to enjoy more value with Glo Prime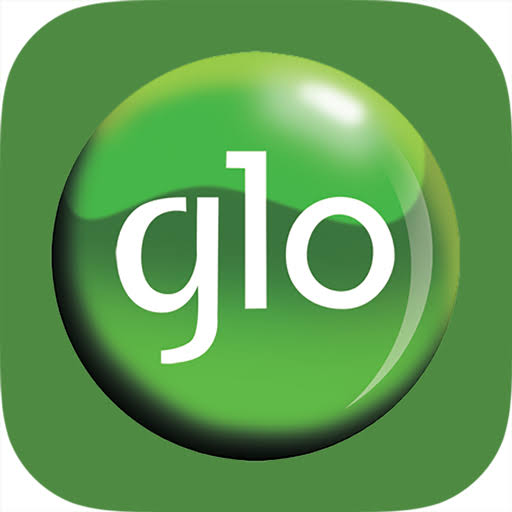 A new offer, Glo Prime, has been unveiled by Digital and telecommunications solutions provider, Globacom. It comes with a portfolio of call and data package aimed at aiding the growth of businesses by keeping them connected at all times and ensuring they get more value for the money they spend on the network.
The product, according to a Globacom statement, comes in four different plans with each of them delivering immense value to the businesses and other customers. The plans includeN1,500, N3,000, N5,000 and N10,000 packages.
Customer who chose Prime N1,500 pack will get 45 minutes of calls and  4GB of data, while those who prefer the Prime N3,000 plan will enjoy 100 minutes of calls and 12GB of data. Those who opt for Prime N5,000 pack will get 300 minutes of calls and 25GB data while 750 minutes of calls and a whopping 60GB of data await customers who pick the N10,000 pack.
Globacom stated that, "In a highly dynamic environment, there is  need for constant innovation to offer more value to our new and existing customers. The Glo Prime is, therefore, a portfolio of new plans designed to surpass similar products in the market in terms of flexibility, ease of use and value".
It added that the introduction of Glo Prime reinforces the company's position as a provider of the most competitive Voice and Data solutions for high value customers, both individuals and corporates.
The company, which marked its 20th anniversary in August, recently received two awards at the Consumer Value Awards and picked up another two at the prestigious Marketing Edge Annual Brand and Advertising Awards, lending credence to its  commitment to excellent service delivery and innovative offering to subscribers.
Court halts Aiyedatiwa's impeachment, kinsmen hold solidarity protest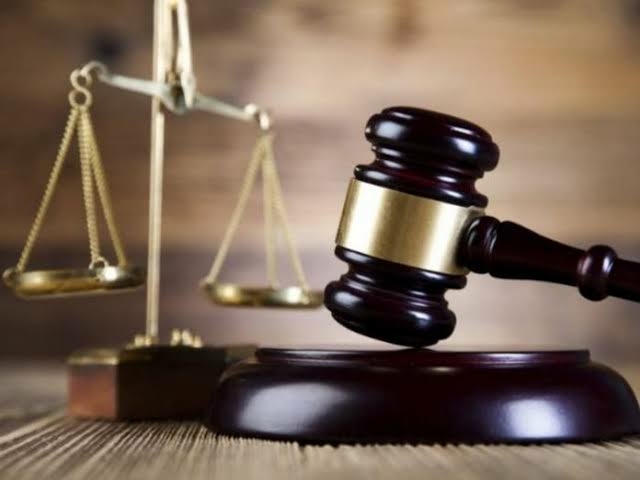 The Federal High Court in Abuja, on Tuesday, restrained the Ondo State House of Assembly from impeaching the Deputy Governor, Mr Lucky Aiyedatiwa, over alleged gross misconduct.
Justice Emeka Nwite gave the restraining order in a ruling shortly after Aiyedatiwa's counsel, Kayode Adewusi, moved an ex parte motion to the effect.
The judge also restrained Governor Rotimi Akeredolu from nominating a new deputy governor and forwarding the same to the lawmakers for approval pending the hearing and determination of the substantive matter.
Justice Nwite held that after listening to Adewusi, he was of the view that the interest of justice would be met by granting the application.
"Therefore, the application of the applicant succeeds," he held.
The News Agency of Nigeria reports that the embattled deputy governor had, in a motion on notice marked: FHC/ABJ/CS/1294/2023, sued the Inspector-General of Police and the Department of State Services.
Others joined in the suit are Akeredoku, Speaker of the Ondo State House of Assembly, Chief Judge of Ondo State, and the House of Assembly as 1st to 6th respondents, respectively.
In the application filed by Mr Adelanke Akinrata on September 21, Aiyedatiwa sought four reliefs.
Justice Nwite, who granted all the reliefs, adjourned the matter until October 9 for hearing.
Meanwhile, hundreds of indigenes of Ilaje community in the Ilaje Local Government Area of Ondo State, on Tuesday, stormed Akure, the state capital, to protest against the ongoing impeachment process against Aiyedatiwa.
Aiyedatiwa, who is also an Ilaje man, had been served the impeachment notice by the state House of Assembly and was expected to respond to all the allegations in the notice.
The protesters, who gathered in front of the entrance of the Assembly gate with leaves in their hands, chanted various solidarity songs to express their support for the embattled deputy governor.
Some of them carried placards with inscriptions such as "Justice for Lucky, Lucky is innocent"; "Stop accusing him wrongly"; "Ilaje Nation stands with Aiyedatiwa"; "Aketi, Lucky is not your enemy," and "Let Lucky finish his term," among several others.
The protesters alleged that the impeachment proceedings were a plot to take Aiyedatiwa out of the race of the 2024 governorship election in the state.
Speaking on the development, one of the leaders of the protesters and Founder of the Ilaje World Congress, Mr Ola Juda, declared that the indigenes of Ilaje would not tolerate the impeachment move against Aiyedatiwa.
He said, "This gathering is the gathering of sons and daughters of Ilaje land; not only Ilaje, but we also have other sympathisers from Akure and Ese-Odo Idanre axis that have come together to protest against injustice and the battle that is going to erupt in Ondo State. The peace of Ondo State is being threatened by the actions of the Ondo State House of Assembly.
"For the past decades, an Ilaje man has never been a deputy governor but for the first time, we have a deputy governor, and yet powers that be have vowed that he will not finish his tenure. Aketi/Lucky mandate was given to both of them and if Aketi is still the governor of Ondo State, our mandate as the deputy governor remains."
However, no member of the House came out to address the protesters.
The Akure Area Commander of the Ondo State Police Command, Mr Nzota Chidi, who addressed the protesters, advised them to be peaceful in order not to be infiltrated by miscreants.
In a related development, some former members of the Ondo State House of Assembly have condemned the process taken by the state Assembly to impeach the deputy governor.
The former lawmakers, under the auspices of the Concerned All Progressives Congress' Ex-Lawmakers in Ondo State, said it was too early for the members of the 10th Assembly to take the issue of impeachment as a major priority at the expense of various challenges facing the state in recent times.
Speaking in Akure on Tuesday on behalf of others, a former lawmaker, Mr Abiodun Jerome, urged the state Assembly to play the game according to the rules, warning them against causing chaos in the state.
Jerome said, "Our intention is purely advisory. May we remind you, dear honourables (lawmakers) that Chapter 5 Part 2 and Section 90 to 129 of the Nigerian Constitution is very clear on the establishment of the House of Assembly and its functions.
"The present House of Assembly is less than four months old, and it's very unfortunate that impeachment proceeding is their priority amongst the myriads of critical issues confronting our state presently.
"As former lawmakers, we have the responsibility to point attention to all forms of abnormalities we observe so that the general public is not misled. Although we could have ordinarily ignored the shenanigans of the orchestrators of the dastardly act, we are compelled by the trust once held by us with the political responsibilities as representatives of our various constituencies."
Similarly, a political organisation under the aegis of Ondo State Consciousness Movement, on Tuesday, warned members of the Ondo State House of Assembly against being used as a political tool in the hands of the executive to achieve a predetermined objective.
The chairman of OCM, Shalom Olaseni, in a statement, said that the legislature should not allow its hallowed chambers to be tainted with political witch-hunts or targeted vendettas as being rumoured in various quarters in the state.
He said, "The alleged discord between the state governor, Rotimi Akeredolu, who recently returned from a protracted sick leave abroad, and the deputy governor, stemming from the deputy governor's alleged gubernatorial ambitions, should not be allowed to overshadow the pursuit of justice and adherence to constitutional principles."