WHY IMO SPEAKER RT HON BENJAMIN UWAJUMOGU SHOULD BE IMPEACHED.
Imo State of Nigeria is hyped as being very modern, yet in the midst of some towering buildings and corporate plazas there are huge swathes of ghettos overflowing with intense poverty and misery, where human beings live in bestial conditions of unhygienic and filthy dwellings. The artificial glitter and the façade of modernity fail to conceal the poverty conditions that prevail across Imo. In the same Imo State where the bulk majority of the masses live in abject poverty , one man has looted monies ought to be used to better the lot of the vast majority of the Imo population. Equally worrisome is that when this man is not busy with direct looting of the State's treasury, his only other pre-occupation is travelling round the world and the implementation of laws in the House of Assembly that is making life harder for the overwhelming majority of Imolites.
That man is the Speaker of Imo State House of Assembly Rt Hon Benjamin Uwajumogu. I called him the Bettie Smalls of Imo State. I say so because of his high stealing of Imo tax payers money as revealed by his former media aide Mr Ikenna Samuelson Iwuoha. Iwuoha in his petition to EFCC disclosed how fraudulent contracts for road projects worth billions of naira were awarded by Uwajumogu and how the Speaker used the proceeds of the crime to acquire several properties in Nigeria. I investigated all that Iwuoha said and found out that they are true.
From year 2011 till date Uwajumogu has committed so many impeachable offences and i have been calling on him to resign. Since I started speaking against his looting of Imo monies , his praise singers have been calling me all sorts of names including blackmailer, criminal, thief, fake blogger, fake journalist, fake activist, mad man etc.
The fact remains that I am an Imo citizen concerned about the affairs of my State. According to Kailash Kher "the worst affected from corruption is the common man". Pratibha Patil said "Corruption is the enemy of development, and of good governance. It must be got rid of. Both the government and the people at large must come together to achieve this national objective'' Albert Einstein in his own part said 'The world is a dangerous place, not only because of those who do evil, but because of those who look on and do nothing' Another philosopher, William Blake said "When I tell the truth, it is not for the sake of convincing those who do not know it, but for the sake of defending those that do." We must call a spade a spade.
I am calling on the members of the Imo House of Assembly to impeach the Speaker Rt Hon Benjamin Uwajumogu with immediate effect with the following 26 reasons
1. He approved the sack of 10,000 legally employed Imo workers via radio broadcast. The employment of the 10,000 was approved by the last House of Assembly and the state Civil Service Commission. The recruitment was conducted through due process. Advertisement was placed in national newspapers.There are laid down Civil Service rules to follow in the sack of any Civil Servant.
2. He abandoned his responsibilities as Speaker to award road contracts to himself via his friends and to inexperienced contractors in Imo State.
3. He also delved into road construction in Imo State while retaining his position as Speaker with his company Werdis Limited
4. The abnormal legislative function of the office of the Speaker has led to the award of road contracts to inexperienced, ill equipped and non-challant emergency contractors. The resultant effect is the execution of shoddy road jobs in our state Imo
5. Aides of the Speaker were equally awarded road contracts, namely; (1) Mr. Dan Orji (special Adviser on inter-governmental matters) (2) Mr. Emeka Ahaneku 3.Mr Kodichi Anamekwe (using fronts)
6. Also, friends of the leadership of the office of the Speaker who were residing abroad were asked to return home, which they did and road contract jobs were given to them as fronts even though they never had any experience in road contract assignment
7. Road contracts were awarded to these inexperienced contractors on the condition that asphalt materials are procured from his asphalt plant located along Onitsha road Owerri
8. Through various manipulations in award of road contracts, state funds running into Billions of naira were diverted and used by the Rt. Honourable Speaker to acquire eye popping properties scattered across the country and abroad such as 750 million naira private hotel in Lagos, 500 million naira private hotel in Abuja, Jasmin Hotel Owerri,15 mansions in Owerri, mansions at Aba, Umuahia and Ihitte –Uboma, 200 plots of land in Owerri, Built an Asphalt factory in Owerri, Built a 760 Million naira crush rock industry in Ebonyi State
9. Rt Hon Benjamin Uwajumogu is fighting against activists who have condemned his massive looting of the State and has labeled them blackmailers and never do wells including using police to harass them
10. Used Imo House of Assembly money to fund private businesses and NGOs of his sister, Dr. (Mrs.) Chidinma Uwajumogu.
11. Converted the Imo State Liaison Office Abuja into his personal property. The same Imo Speaker who could not fund his House of Assembly election in April 2011 to the extent that he allegedly sold some of his father's property and even borrowed some money to fund his election is building eye popping mansions all over.
12. He set up a Kangaroo Panel to investigate allegations against him with his bosom friend Hon Ikenna Emeh as Chairman and as such served as a judge over his own matter. The kangaroo panelist are allegedly involved in road contract scams in the state as have been published in many Newspapers and on the Internet.
13. He made Hon (Dr) Acho Ihim who was indicted on the 23rd of January 2006 for gross misconduct and embezzlement of N48,269,274.29k a member of committees and panels in the state. Using a corrupt man to investigate corruption case.
14. The Governor of Imo State confirmed that Speakers Aides Mr. Kodichi Anamekwe (Speakers Chief of Staff) and Mr. Dan Orji (Speakers Special Adviser on inter-governmental matters) stole and pocketed the sum of N18,000,000.00 and over N50,000,000.00 respectively being funds meant for construction of roads at Ehime Mbano and Ihitte/Uboma LGAs yet they are still serving as members of his staff.
15. Speaker did not step aside before setting up a panel to investigate him thereby acting as a judge over his own matter.
16. Sponsored facebook boys (Who were mobilized on Friday 28/03/2014 at the BAR – section of ROCKVIEW HOTELS OWERRI) by Speakers Media Aide, Emeka Ahameku) to cast aspersion on anti corruption activists who condemned his looting of Imo State.
17. For the past 3 years the House led by him did not sponsor and approved good laws to help in the managing and growing of Imo state. Imo people did not see laws that restricted noise and air pollution in Imo State. Imo people did not see laws that controlled sprawling within the city. Imo people did not see laws that controlled use of certain pollution prone machineries. Imo people did not see laws that ensured that the people are protected from commercial predators, from land lords to merchants and contractors. We did not see laws that protected students from exploitation by lecturers and professors in the state institutions. We did not see laws that empowered the youths. We did not see laws for a democratic LGA's in the state.
18. For 3 years now LGA elections have not hold in Imo state. Even the few laws so far passed by the House were not even implemented by the executive because they were not peoples oriented laws but self serving ones.
19. He has failed to attend to pressing legislative issues in Imo State because he is always travelling out of the country. He hardly spend two weeks in the state capital, Owerri, without travelling out. The Imo House of Assembly is expected to seat for 180 times in a year but since this year 2014 the house has not sat for more than 7 times and when they do, they simply adjourn. He has been junketing from one foreign city to the other. Either he is in the United Kingdom or Germany or USA or Saudi Arabia,China or the United Arab Emirates.
20. He supervised the sharing of 6 million naira to selected House Members monthly, money for constituents projects which the selected members are collecting from the executive and are putting the money into their pockets.
21. Did nothing to recover monies looted by the last administration and from some politicians who squandered our monies.
22. He destroyed the third tier of government in Imo State and imposed an illegal fourth tier government on the people. Nigeria's Constitution recognizes local government areas as the third tier of government after the federal and state governments. Their functions are clearly defined. It is abuse of power for him to appoint Caretaker Chairmen for our LGA's . It is a breach of Imo State local government administration law and a breach of section 7and 8 of the country's constitution.
23. He served as Speaker while contracts were awarded orally. Due process in the award of contracts was thrown to the winds and he did nothing . No tender, no advert and no contract bidding, no costing. The process began and ends with him and the exercise took place anywhere without prior arrangement or notice. The State is today burdened with debt of over 100 billion naira owed contractors who were given jobs without papers. This haphazard arrangement led to one job being awarded to two different contractors simultaneously and this led to serious financial complications to investors.
24. Made a law legalizing abortion in Imo State.
25. He supported the sale of government owned hospitals and properties in the State and bought some of the properties.
26. His boy who worked with him is the one who exposed him.This is leadership failure. It is only a man who is a failure in leadership that will be exposed in such magnitude by one of his staff.A good leader knows how to manage his staff. If he was a good leader small misunderstanding in his office would not have led to them washing their dirty soccer pants outside.
I say boldly that it is because of people like Rt Hon Benjamin Uwajumogu in the Imo House of Assembly with their anti-poor, capitalist neo-liberal laws and corruption that is making the poor masses in Imo State to suffer in the midst of abundance. Uwajumogu should be impeached now.
-Kenneth Uwadi,Mmahu-Egbema, Imo State, Nigeria .
Oando Clean Energy, Cross River State, Sign MoU on Renewable Energy Infrastructure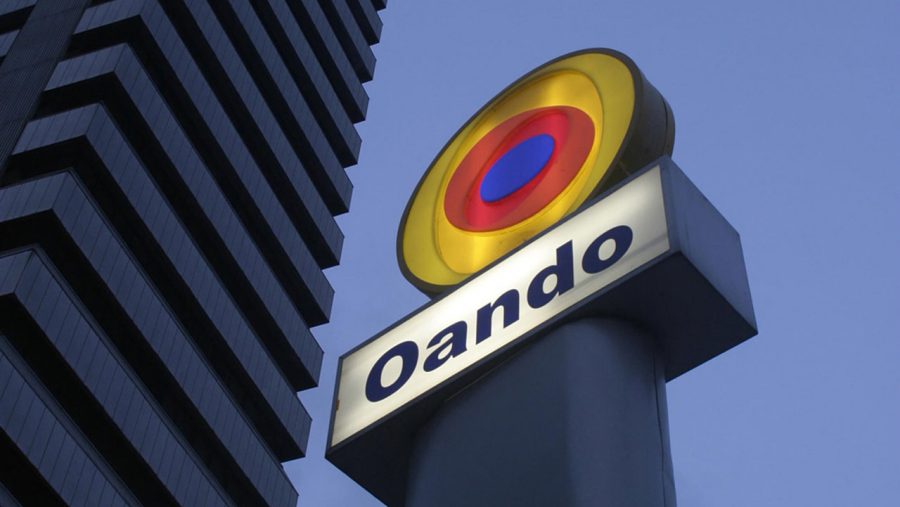 Oando Clean Energy (OCEL),  the renewable energy business subsidiary of Oando Energy Resources and the Cross River State Government have  signed a memorandum of understanding (MoU) for the rollout of electric vehicles for mass transportation within the state at the ongoing 28th edition Conference of the Parties (COP28) in Dubai, United Arab Emirates (UAE).
The move in setting up an electric vehicle (EV) assembly plant, is expected to create jobs for local indigenes as well as build a 100MW wind plant for power generation.
Representing the Governor of Cross River State, Bassey Otu at the MoU signing was the state's Commissioner for Special Duties, Oden Ewa, saying the landmark agreement marked a significant step forward in the state's journey toward a cleaner and more sustainable future. He said: "The MoU paves the way for the transitioning of our mass transit system to cleaner and less expensive fuels while also allowing for the use of our natural resource, wind, to provide electrification for our people.
"I commend Oando Clean Energy for their innovative solutions that address the impact of climate change in Nigeria and her citizens."
According to Oando , it said,  as  a company, it has committed to ensuring that this journey to a cleaner and more sustainable energy future is as seamless and as easy as possible.
"This is by putting our confidence in, not only the technology but the partnership and ensuring that the Cross River State government and her people reap the benefits of generating power from sustainable sources". The statement read.
Oando's Clean Energy's scope spans the entire 35 states of the federation and the federal capital, promising to create a cleaner, more viable energy ecosystem for Nigeria and the  people of Cross River.
In attendance at the side event were amongst others, Minister of Niger Delta Affairs, Abubakar Momoh;  Minister of the Environment, Abbas Balarabe;  Minister of State for Environment, Dr. Kunle Salako; Commissioner for Special Duties, Cross River State, Mr. Oden Ewa, among others.
House Of Representatives Issues Warrant Of Arrest On Central Bank Governor, Cardoso, Accountant-General, 17 Others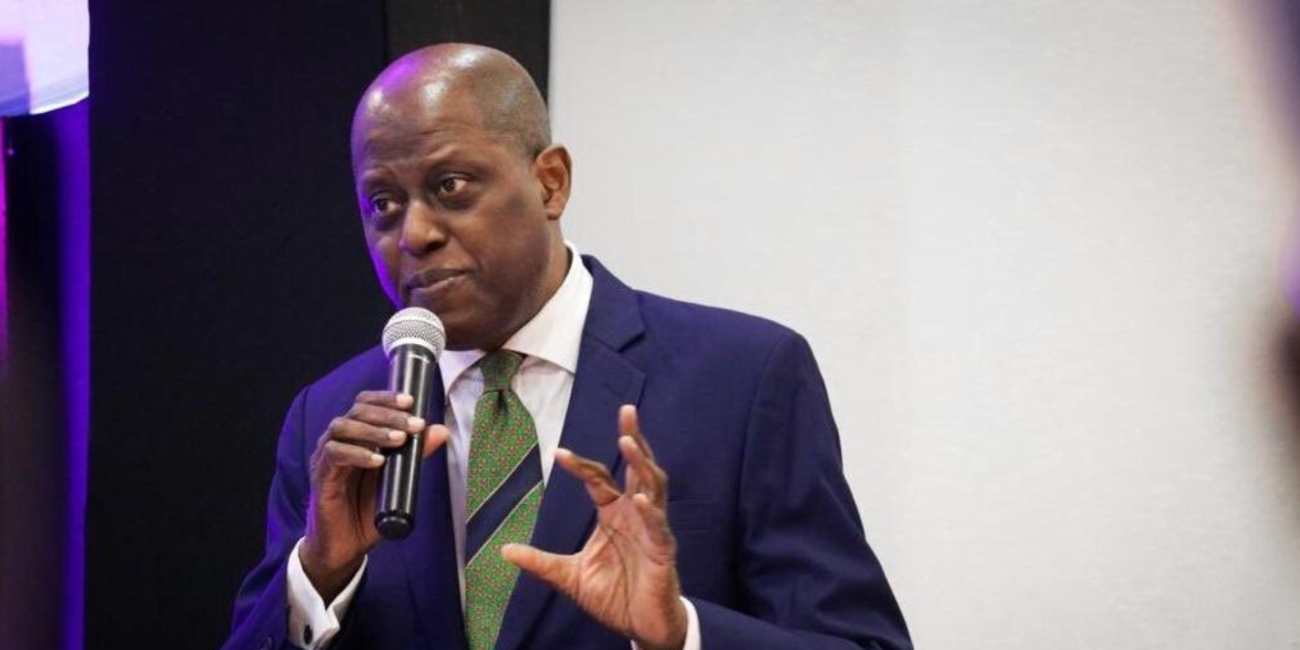 The House of Representatives' Committee on Public Petitions has asked for a warrant of arrest to be issued on the Governor of the Central Bank of Nigeria (CBN), Olayemi Cardoso, the Accountant-General of the Federation (AGF), Oluwatoyin Madein, and 17 others over refusal to appear before it to answer questions on their operations.
It was gathered that the issuance of the arrest warrant was sequel to the adoption of a motion moved by Fred Agbedi, representing Ekeremo/Sagbama Federal Constituency of Bayelsa State on the platform of the Peoples Democratic Party (PDP) at the committee's hearing on Tuesday.
Agbedi, while moving the motion, said that the arrest warrant had become imperative following the attitude of the invitees, adding that the parliament worked with time and the CEOs had been invited four times but failed to respond to the invitations.
Agbedi said that the CBN Governor, the AGF and the rest of the invitees should be brought to appear before the committee by the Inspector General of Police through a warrant of arrest after due diligence by the House Speaker, Rep Tajudeen Abbas.
The Chairman of the Committee, Micheal Irom (APC-Cross River), in his ruling said that the Inspector-General of Police should ensure the invitees were brought before the committee on December 14.
It was gathered that the petitioner, Fidelis Uzowanem, had earlier said that the petition was anchored on the Nigeria Extractive Industries Transparency Initiative (NEITI) 2021 report.
Irom said, "We took up the challenge to examine the report and discovered that what NEITI put together as a report is only consolidation of fraud that has been going on in the oil and gas industry.
"It dates back to 2016 because we have been following and we put up a petition to this committee to examine what has happened.
"The 2024 budget of 27.5 trillion that has been proposed can be confidently funded from the recoverable amount that we identified in the NEITI report.
"It is basically a concealment of illegal transactions that took place in NNPCL; they have been in a sink with some oil companies where some companies that did not produce crude were paid cash core, an amount paid for crude oil production."
FCTA uncovers illegal oil refining warehouse in Abuja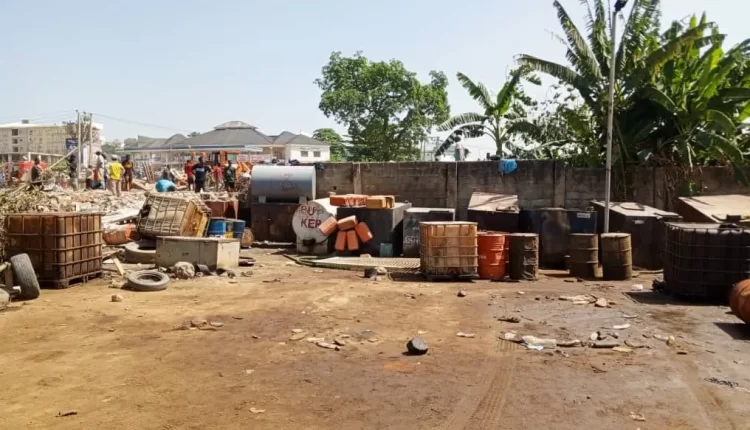 In continuation of the city cleaning exercise, Authorities of the Federal Capital Territory Administration (FCTA) with operatives of security personnel have uncovered an illegal oil refining warehouse in Mabushi, opposite Mobile filling station on Ahmadu Bello way in Abuja.
The Director, Department of Development Control, FCTA, Mukhtar Galadima after the operation on Thursday, said the illegal refining site was discovered during the continuation of the city cleaning exercise.
According to him, about three to four plot of lands designated for commercial purposes have been converted to an area where oil and diesel are being adulterated and circulated to other parts of the city.
Galadima explained that the city sanitation task force will look into the provision of the law and make necessary recommendations to the FCT Administration for further actions on the plots used for the activity.
He said there was no arrest but the items used in carrying out the illegal refining have been impounded.
Galadima said, "During the continuation of our city sanitation exercise in Mabushi opposite Mobile filling station on Ahmadu way, we discovered an illegal refining site where oil and diesel are being adulterated, we have done the needful by moving the items to Nigerian Security and Civil Defence Corps.
"From what we have seen so far, about three or four pilot of lands designated for commercial purposes have been converted to unapproved activities, which we believe the owners are fully aware, there will be consequences.
"We are going to look at the provision of the law and make necessary recommendations to the FCT Administration"
He said the administration will continue to go tough on activities being carried out without government approval,  especially revocation of the titles.
Collaborating, Head, operations FCT Directorate of Road Traffic Service (DRTS), Deborah Osho said the city management team during the exercise also discovered that most of the areas in the Nation's capital have been converted to illegal car mart and motor parks.
She disclosed that fifteen vehicles have so far been impounded since the operation commenced about two days.