WHY IMO SPEAKER RT HON BENJAMIN UWAJUMOGU SHOULD BE IMPEACHED.
Imo State of Nigeria is hyped as being very modern, yet in the midst of some towering buildings and corporate plazas there are huge swathes of ghettos overflowing with intense poverty and misery, where human beings live in bestial conditions of unhygienic and filthy dwellings. The artificial glitter and the façade of modernity fail to conceal the poverty conditions that prevail across Imo. In the same Imo State where the bulk majority of the masses live in abject poverty , one man has looted monies ought to be used to better the lot of the vast majority of the Imo population. Equally worrisome is that when this man is not busy with direct looting of the State's treasury, his only other pre-occupation is travelling round the world and the implementation of laws in the House of Assembly that is making life harder for the overwhelming majority of Imolites.
That man is the Speaker of Imo State House of Assembly Rt Hon Benjamin Uwajumogu. I called him the Bettie Smalls of Imo State. I say so because of his high stealing of Imo tax payers money as revealed by his former media aide Mr Ikenna Samuelson Iwuoha. Iwuoha in his petition to EFCC disclosed how fraudulent contracts for road projects worth billions of naira were awarded by Uwajumogu and how the Speaker used the proceeds of the crime to acquire several properties in Nigeria. I investigated all that Iwuoha said and found out that they are true.
From year 2011 till date Uwajumogu has committed so many impeachable offences and i have been calling on him to resign. Since I started speaking against his looting of Imo monies , his praise singers have been calling me all sorts of names including blackmailer, criminal, thief, fake blogger, fake journalist, fake activist, mad man etc.
The fact remains that I am an Imo citizen concerned about the affairs of my State. According to Kailash Kher "the worst affected from corruption is the common man". Pratibha Patil said "Corruption is the enemy of development, and of good governance. It must be got rid of. Both the government and the people at large must come together to achieve this national objective'' Albert Einstein in his own part said 'The world is a dangerous place, not only because of those who do evil, but because of those who look on and do nothing' Another philosopher, William Blake said "When I tell the truth, it is not for the sake of convincing those who do not know it, but for the sake of defending those that do." We must call a spade a spade.
I am calling on the members of the Imo House of Assembly to impeach the Speaker Rt Hon Benjamin Uwajumogu with immediate effect with the following 26 reasons
1. He approved the sack of 10,000 legally employed Imo workers via radio broadcast. The employment of the 10,000 was approved by the last House of Assembly and the state Civil Service Commission. The recruitment was conducted through due process. Advertisement was placed in national newspapers.There are laid down Civil Service rules to follow in the sack of any Civil Servant.
2. He abandoned his responsibilities as Speaker to award road contracts to himself via his friends and to inexperienced contractors in Imo State.
3. He also delved into road construction in Imo State while retaining his position as Speaker with his company Werdis Limited
4. The abnormal legislative function of the office of the Speaker has led to the award of road contracts to inexperienced, ill equipped and non-challant emergency contractors. The resultant effect is the execution of shoddy road jobs in our state Imo
5. Aides of the Speaker were equally awarded road contracts, namely; (1) Mr. Dan Orji (special Adviser on inter-governmental matters) (2) Mr. Emeka Ahaneku 3.Mr Kodichi Anamekwe (using fronts)
6. Also, friends of the leadership of the office of the Speaker who were residing abroad were asked to return home, which they did and road contract jobs were given to them as fronts even though they never had any experience in road contract assignment
7. Road contracts were awarded to these inexperienced contractors on the condition that asphalt materials are procured from his asphalt plant located along Onitsha road Owerri
8. Through various manipulations in award of road contracts, state funds running into Billions of naira were diverted and used by the Rt. Honourable Speaker to acquire eye popping properties scattered across the country and abroad such as 750 million naira private hotel in Lagos, 500 million naira private hotel in Abuja, Jasmin Hotel Owerri,15 mansions in Owerri, mansions at Aba, Umuahia and Ihitte –Uboma, 200 plots of land in Owerri, Built an Asphalt factory in Owerri, Built a 760 Million naira crush rock industry in Ebonyi State
9. Rt Hon Benjamin Uwajumogu is fighting against activists who have condemned his massive looting of the State and has labeled them blackmailers and never do wells including using police to harass them
10. Used Imo House of Assembly money to fund private businesses and NGOs of his sister, Dr. (Mrs.) Chidinma Uwajumogu.
11. Converted the Imo State Liaison Office Abuja into his personal property. The same Imo Speaker who could not fund his House of Assembly election in April 2011 to the extent that he allegedly sold some of his father's property and even borrowed some money to fund his election is building eye popping mansions all over.
12. He set up a Kangaroo Panel to investigate allegations against him with his bosom friend Hon Ikenna Emeh as Chairman and as such served as a judge over his own matter. The kangaroo panelist are allegedly involved in road contract scams in the state as have been published in many Newspapers and on the Internet.
13. He made Hon (Dr) Acho Ihim who was indicted on the 23rd of January 2006 for gross misconduct and embezzlement of N48,269,274.29k a member of committees and panels in the state. Using a corrupt man to investigate corruption case.
14. The Governor of Imo State confirmed that Speakers Aides Mr. Kodichi Anamekwe (Speakers Chief of Staff) and Mr. Dan Orji (Speakers Special Adviser on inter-governmental matters) stole and pocketed the sum of N18,000,000.00 and over N50,000,000.00 respectively being funds meant for construction of roads at Ehime Mbano and Ihitte/Uboma LGAs yet they are still serving as members of his staff.
15. Speaker did not step aside before setting up a panel to investigate him thereby acting as a judge over his own matter.
16. Sponsored facebook boys (Who were mobilized on Friday 28/03/2014 at the BAR – section of ROCKVIEW HOTELS OWERRI) by Speakers Media Aide, Emeka Ahameku) to cast aspersion on anti corruption activists who condemned his looting of Imo State.
17. For the past 3 years the House led by him did not sponsor and approved good laws to help in the managing and growing of Imo state. Imo people did not see laws that restricted noise and air pollution in Imo State. Imo people did not see laws that controlled sprawling within the city. Imo people did not see laws that controlled use of certain pollution prone machineries. Imo people did not see laws that ensured that the people are protected from commercial predators, from land lords to merchants and contractors. We did not see laws that protected students from exploitation by lecturers and professors in the state institutions. We did not see laws that empowered the youths. We did not see laws for a democratic LGA's in the state.
18. For 3 years now LGA elections have not hold in Imo state. Even the few laws so far passed by the House were not even implemented by the executive because they were not peoples oriented laws but self serving ones.
19. He has failed to attend to pressing legislative issues in Imo State because he is always travelling out of the country. He hardly spend two weeks in the state capital, Owerri, without travelling out. The Imo House of Assembly is expected to seat for 180 times in a year but since this year 2014 the house has not sat for more than 7 times and when they do, they simply adjourn. He has been junketing from one foreign city to the other. Either he is in the United Kingdom or Germany or USA or Saudi Arabia,China or the United Arab Emirates.
20. He supervised the sharing of 6 million naira to selected House Members monthly, money for constituents projects which the selected members are collecting from the executive and are putting the money into their pockets.
21. Did nothing to recover monies looted by the last administration and from some politicians who squandered our monies.
22. He destroyed the third tier of government in Imo State and imposed an illegal fourth tier government on the people. Nigeria's Constitution recognizes local government areas as the third tier of government after the federal and state governments. Their functions are clearly defined. It is abuse of power for him to appoint Caretaker Chairmen for our LGA's . It is a breach of Imo State local government administration law and a breach of section 7and 8 of the country's constitution.
23. He served as Speaker while contracts were awarded orally. Due process in the award of contracts was thrown to the winds and he did nothing . No tender, no advert and no contract bidding, no costing. The process began and ends with him and the exercise took place anywhere without prior arrangement or notice. The State is today burdened with debt of over 100 billion naira owed contractors who were given jobs without papers. This haphazard arrangement led to one job being awarded to two different contractors simultaneously and this led to serious financial complications to investors.
24. Made a law legalizing abortion in Imo State.
25. He supported the sale of government owned hospitals and properties in the State and bought some of the properties.
26. His boy who worked with him is the one who exposed him.This is leadership failure. It is only a man who is a failure in leadership that will be exposed in such magnitude by one of his staff.A good leader knows how to manage his staff. If he was a good leader small misunderstanding in his office would not have led to them washing their dirty soccer pants outside.
I say boldly that it is because of people like Rt Hon Benjamin Uwajumogu in the Imo House of Assembly with their anti-poor, capitalist neo-liberal laws and corruption that is making the poor masses in Imo State to suffer in the midst of abundance. Uwajumogu should be impeached now.
-Kenneth Uwadi,Mmahu-Egbema, Imo State, Nigeria .
Ovie Omo-Agege Promises Deltans A Better Tomorrow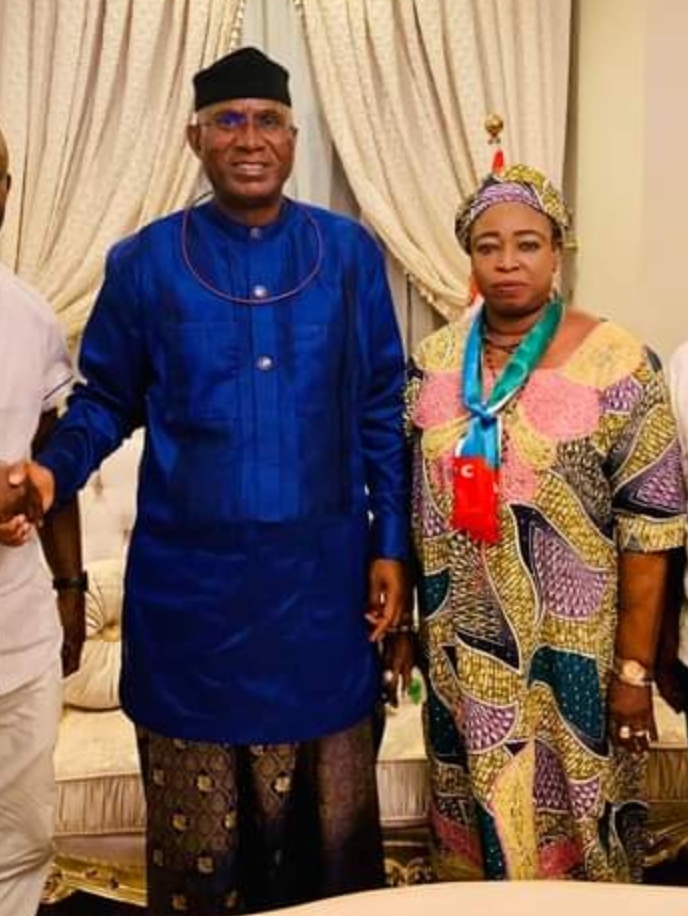 Against all odds and every intimidation, we will continue to visit voters in every nooks and crannies of the state, share our message of 'A Better Tomorrow' with them, and gain their support and partnership.
As told by His Excellency, Ovie Omo-Agege, Frontline Governorship candidate of the All Progressive Congress, APC to all the Delta State Civil Servant, that we are more than willing and capable, of building a robust industry that would Favour every one in the state.
According to Chief Mrs Faith Majemite, that Omo-Agege have the tract record and capacity. Agege will not make excuses why we didn't succeed, rather, those challenges that exist, would be the reason for our testimony that we succeeded, regardless, says Faith .
More Troubles For Umo Eno As Court Rejects Stay-of-execution Request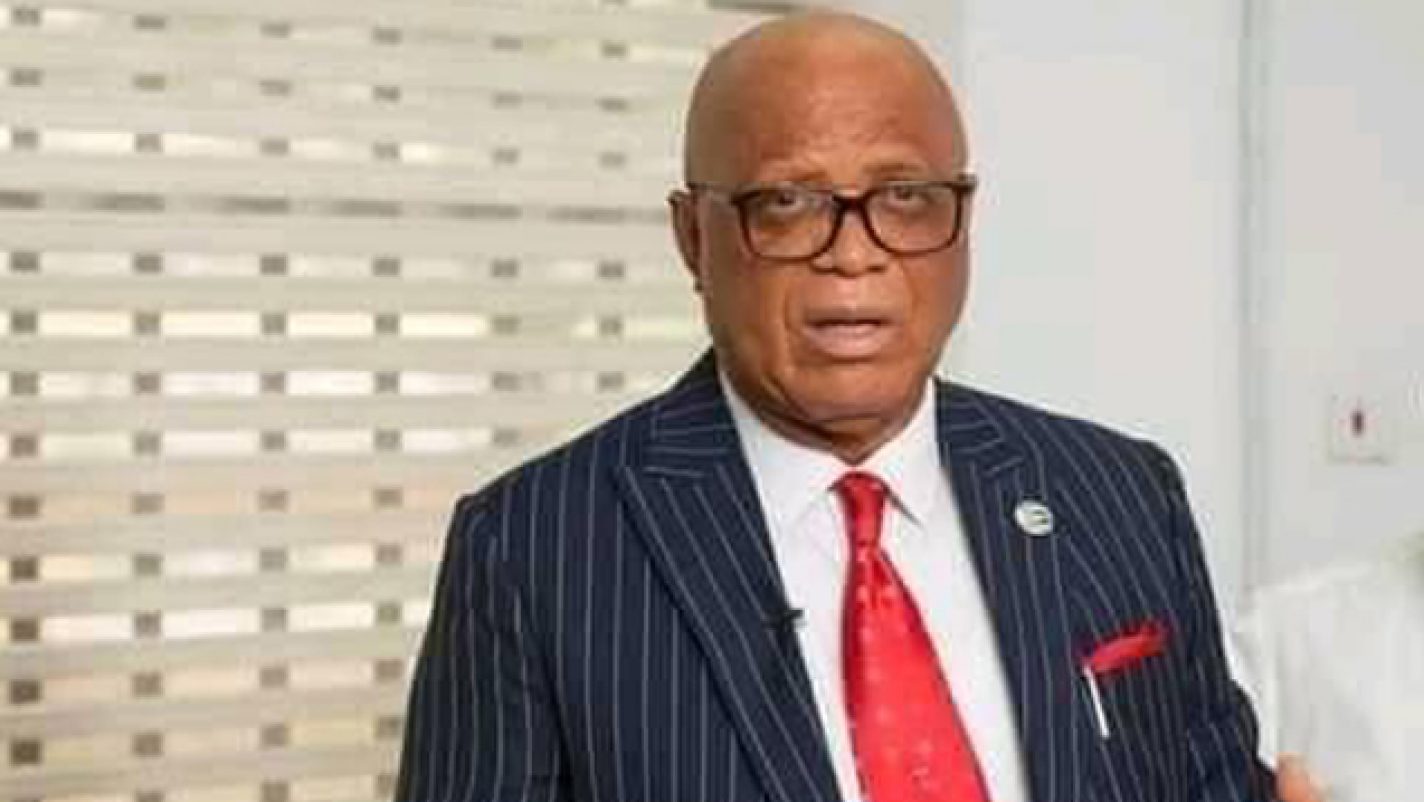 A Federal High Court in Abuja on Tuesday dismissed an application filed by Pastor Umo Eno seeking a stay-of-execution of the Order which had nullified his nomination as the PDP governorship candidate in Akwa Ibom State.
The court which nullified Eno's nomination, ordered that he should be replaced with Rt. Hon. Michael Enyong as the authentic PDP candidate.
In throwing out the request for stay of execution, the Court ruled that Umo Eno was never a party to the case filed by Enyong, and so his request could not be entertained by the COurt. The court therefore described Umo Eno as ''meddlesome interloper'' for seeking to file an application in a matter he was never a party of.
Recall that in a judgement delivered on January 20, Justice Fadima Aminu of the FHC, Abuja, had ordered the PDP to submit Enyong's name to INEC as its candidate. In a suit marked FHC/ABJ/CS/1295/2022 filed in August, Enyong had submitted that he won the party's primary held on May 25. The defendant in the case was PDP. Enyong did not join Eno as a party in his case. How clever!
This means that it is only the PDP that has the locus to file an appeal or stay of execution application against the judgement which sacked Eno. So far, the PDP's National Legal Adviser (NLA) is not willing to participate in the matter especially since he was never carried along in all the Umo Eno legal matters. Rather, the Akwa Ibom State Chapter of the Party had always engaged Barr. Emmanuel Enoidem (the former NLA) as its legal counsel, totally sidelining the current National Legal Adviser. Recall also that the PDP National Legal Adviser had a few weeks ago issued a public statement announcing that it is only the NLA that has the authority to brief and engage lawyers holding briefs for the party. The public statement had also warned party members to desist from engaging lawyers without his knowledge.
Meantime, I understand that Enyong's lawyers had served INEC with the Court order and his name would soon be published by the electoral umpire as PDP's authentic governorship candidate.
My Take:
1. The chances of Umo Eno returning to his former status as the governorship candidate is very, very slim. It probably will not happen.
2. Gov. Udom Emmanuel and the PDP have yet to come to terms with the fact that Umo Eno's name has been deleted as the candidate. They are inconsolable in anger, grief and pain. ''They are experiencing a great sense of separation, akin to the overwhelming feeling of loss which one experiences when he is bereaved'', says a political analyst and business man, Elder Aniefiok Isatt.
3. This development is also the greatest setback and the most devastating blow the PDP has ever suffered in the state since 1999. This case might just be some kind of ''Nunc Dimittis'' for the PDP in the State.
4. Privatively, PDP stalwarts are quick to blame the governor for the woes that has befallen the party this season. They believe that by imposing a very unpopular person as the candidate, the governor had bruised and hurt the majority of the members.
5. The question many are pondering is: Will Udom Emmanuel take to Enyong and accept him as the PDP candidate, thus conceding that Umo Eno was never God's revelation, contrary to what he told the people; or will the governor leave Enyong to his own devices and embrace a different person?
Our Client Wanted To Say 'Pupsy', Not Her Private Parts — Lawyer Defends Embattled Nigerian Polytechnic Female Graduate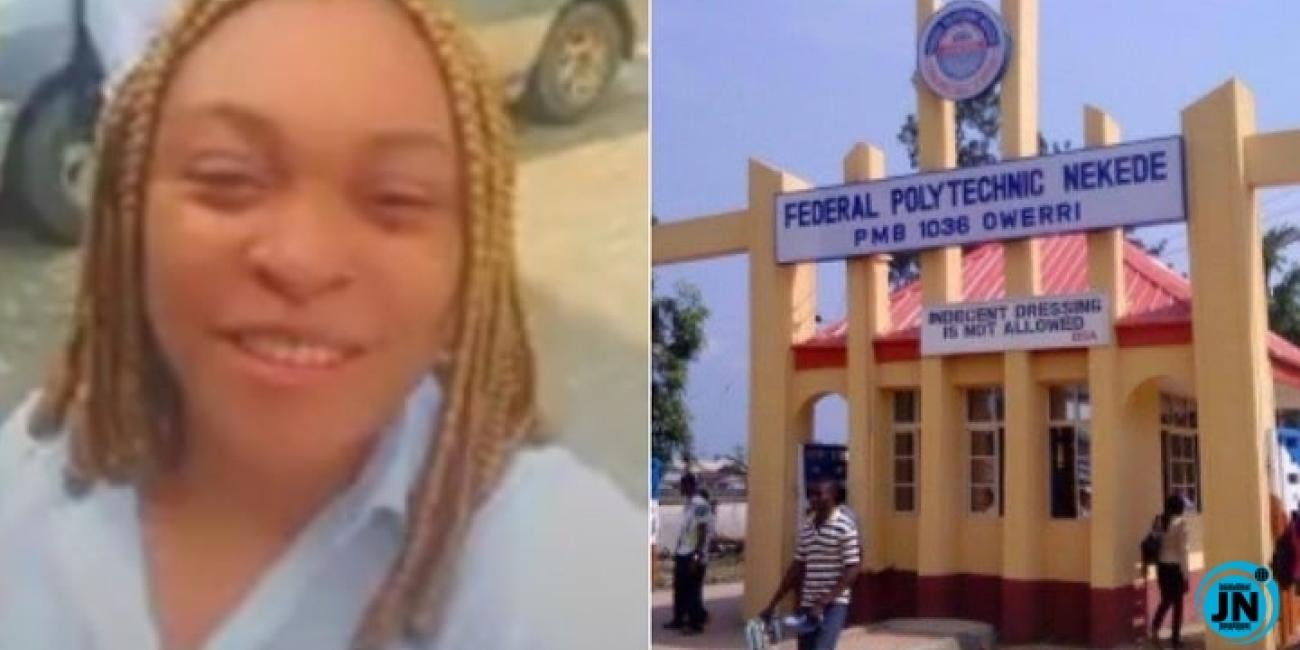 Barrister Ikechukwu Nwaopara, a legal practitioner representing the interest of Sharon Ogechi Okoroafor, the graduating student of the Federal Polytechnic Nekede, Owerri, Imo State, who went viral on social media for saying that she graduated with the help of God and her private parts, has said his client was misinterpreted.
The lawyer, who made the appeal to the institution's management in a statement made available to newsmen, claimed that their client had no intention of disparaging the institution's reputation, standards or integrity.
The statement reads: "We are solicitors to OKOROAFOR OGECHI SHARON (our client under our Pro Bono (Free Legal Services) on whose behalf we write this memo to you.
"We are aware that she will be facing the school disciplinary panel this morning, and we wish to use this medium to express our confidence that the panel will carry out their duties in compliance with the principles of Fair hearing, good conscience and natural justice, devoid of harassment, intimidation, and threats.
"We have met and discussed with our Client and evidence before us shows that she has no intention to defame the character, standard and integrity of the institution. In her words what happened in the said viral video was a slip of tongue as a result of her uncontrollable ecstasy over her graduation. Her intended words were "God and Pupsy" in appreciation of the Almighty God and her dad.
"It is clear, therefore, that she had no intention whatsoever to use such a "foul word" in the said viral video to cajole or blackmail the institution, as no lecturer or name of the institution was mentioned or referred to in the said viral video.
"Our lawyers are already on ground at the institution now to follow up the proceedings at the panel against any form of intimidation or harassment. The integrity and standard of the said institution is not in doubt especially since my senior brother, Rev Dr Arimanwa took over as the Rector. Indeed, justice is for all parties."
We had reported that after Sharon's video went viral on the internet, the management of the institution announced that it would investigate her action as it was capable of dragging the reputation of the school to the mud.