WHY IMO SPEAKER RT HON BENJAMIN UWAJUMOGU SHOULD BE IMPEACHED.
Imo State of Nigeria is hyped as being very modern, yet in the midst of some towering buildings and corporate plazas there are huge swathes of ghettos overflowing with intense poverty and misery, where human beings live in bestial conditions of unhygienic and filthy dwellings. The artificial glitter and the façade of modernity fail to conceal the poverty conditions that prevail across Imo. In the same Imo State where the bulk majority of the masses live in abject poverty , one man has looted monies ought to be used to better the lot of the vast majority of the Imo population. Equally worrisome is that when this man is not busy with direct looting of the State's treasury, his only other pre-occupation is travelling round the world and the implementation of laws in the House of Assembly that is making life harder for the overwhelming majority of Imolites.
That man is the Speaker of Imo State House of Assembly Rt Hon Benjamin Uwajumogu. I called him the Bettie Smalls of Imo State. I say so because of his high stealing of Imo tax payers money as revealed by his former media aide Mr Ikenna Samuelson Iwuoha. Iwuoha in his petition to EFCC disclosed how fraudulent contracts for road projects worth billions of naira were awarded by Uwajumogu and how the Speaker used the proceeds of the crime to acquire several properties in Nigeria. I investigated all that Iwuoha said and found out that they are true.
From year 2011 till date Uwajumogu has committed so many impeachable offences and i have been calling on him to resign. Since I started speaking against his looting of Imo monies , his praise singers have been calling me all sorts of names including blackmailer, criminal, thief, fake blogger, fake journalist, fake activist, mad man etc.
The fact remains that I am an Imo citizen concerned about the affairs of my State. According to Kailash Kher "the worst affected from corruption is the common man". Pratibha Patil said "Corruption is the enemy of development, and of good governance. It must be got rid of. Both the government and the people at large must come together to achieve this national objective'' Albert Einstein in his own part said 'The world is a dangerous place, not only because of those who do evil, but because of those who look on and do nothing' Another philosopher, William Blake said "When I tell the truth, it is not for the sake of convincing those who do not know it, but for the sake of defending those that do." We must call a spade a spade.
I am calling on the members of the Imo House of Assembly to impeach the Speaker Rt Hon Benjamin Uwajumogu with immediate effect with the following 26 reasons
1. He approved the sack of 10,000 legally employed Imo workers via radio broadcast. The employment of the 10,000 was approved by the last House of Assembly and the state Civil Service Commission. The recruitment was conducted through due process. Advertisement was placed in national newspapers.There are laid down Civil Service rules to follow in the sack of any Civil Servant.
2. He abandoned his responsibilities as Speaker to award road contracts to himself via his friends and to inexperienced contractors in Imo State.
3. He also delved into road construction in Imo State while retaining his position as Speaker with his company Werdis Limited
4. The abnormal legislative function of the office of the Speaker has led to the award of road contracts to inexperienced, ill equipped and non-challant emergency contractors. The resultant effect is the execution of shoddy road jobs in our state Imo
5. Aides of the Speaker were equally awarded road contracts, namely; (1) Mr. Dan Orji (special Adviser on inter-governmental matters) (2) Mr. Emeka Ahaneku 3.Mr Kodichi Anamekwe (using fronts)
6. Also, friends of the leadership of the office of the Speaker who were residing abroad were asked to return home, which they did and road contract jobs were given to them as fronts even though they never had any experience in road contract assignment
7. Road contracts were awarded to these inexperienced contractors on the condition that asphalt materials are procured from his asphalt plant located along Onitsha road Owerri
8. Through various manipulations in award of road contracts, state funds running into Billions of naira were diverted and used by the Rt. Honourable Speaker to acquire eye popping properties scattered across the country and abroad such as 750 million naira private hotel in Lagos, 500 million naira private hotel in Abuja, Jasmin Hotel Owerri,15 mansions in Owerri, mansions at Aba, Umuahia and Ihitte –Uboma, 200 plots of land in Owerri, Built an Asphalt factory in Owerri, Built a 760 Million naira crush rock industry in Ebonyi State
9. Rt Hon Benjamin Uwajumogu is fighting against activists who have condemned his massive looting of the State and has labeled them blackmailers and never do wells including using police to harass them
10. Used Imo House of Assembly money to fund private businesses and NGOs of his sister, Dr. (Mrs.) Chidinma Uwajumogu.
11. Converted the Imo State Liaison Office Abuja into his personal property. The same Imo Speaker who could not fund his House of Assembly election in April 2011 to the extent that he allegedly sold some of his father's property and even borrowed some money to fund his election is building eye popping mansions all over.
12. He set up a Kangaroo Panel to investigate allegations against him with his bosom friend Hon Ikenna Emeh as Chairman and as such served as a judge over his own matter. The kangaroo panelist are allegedly involved in road contract scams in the state as have been published in many Newspapers and on the Internet.
13. He made Hon (Dr) Acho Ihim who was indicted on the 23rd of January 2006 for gross misconduct and embezzlement of N48,269,274.29k a member of committees and panels in the state. Using a corrupt man to investigate corruption case.
14. The Governor of Imo State confirmed that Speakers Aides Mr. Kodichi Anamekwe (Speakers Chief of Staff) and Mr. Dan Orji (Speakers Special Adviser on inter-governmental matters) stole and pocketed the sum of N18,000,000.00 and over N50,000,000.00 respectively being funds meant for construction of roads at Ehime Mbano and Ihitte/Uboma LGAs yet they are still serving as members of his staff.
15. Speaker did not step aside before setting up a panel to investigate him thereby acting as a judge over his own matter.
16. Sponsored facebook boys (Who were mobilized on Friday 28/03/2014 at the BAR – section of ROCKVIEW HOTELS OWERRI) by Speakers Media Aide, Emeka Ahameku) to cast aspersion on anti corruption activists who condemned his looting of Imo State.
17. For the past 3 years the House led by him did not sponsor and approved good laws to help in the managing and growing of Imo state. Imo people did not see laws that restricted noise and air pollution in Imo State. Imo people did not see laws that controlled sprawling within the city. Imo people did not see laws that controlled use of certain pollution prone machineries. Imo people did not see laws that ensured that the people are protected from commercial predators, from land lords to merchants and contractors. We did not see laws that protected students from exploitation by lecturers and professors in the state institutions. We did not see laws that empowered the youths. We did not see laws for a democratic LGA's in the state.
18. For 3 years now LGA elections have not hold in Imo state. Even the few laws so far passed by the House were not even implemented by the executive because they were not peoples oriented laws but self serving ones.
19. He has failed to attend to pressing legislative issues in Imo State because he is always travelling out of the country. He hardly spend two weeks in the state capital, Owerri, without travelling out. The Imo House of Assembly is expected to seat for 180 times in a year but since this year 2014 the house has not sat for more than 7 times and when they do, they simply adjourn. He has been junketing from one foreign city to the other. Either he is in the United Kingdom or Germany or USA or Saudi Arabia,China or the United Arab Emirates.
20. He supervised the sharing of 6 million naira to selected House Members monthly, money for constituents projects which the selected members are collecting from the executive and are putting the money into their pockets.
21. Did nothing to recover monies looted by the last administration and from some politicians who squandered our monies.
22. He destroyed the third tier of government in Imo State and imposed an illegal fourth tier government on the people. Nigeria's Constitution recognizes local government areas as the third tier of government after the federal and state governments. Their functions are clearly defined. It is abuse of power for him to appoint Caretaker Chairmen for our LGA's . It is a breach of Imo State local government administration law and a breach of section 7and 8 of the country's constitution.
23. He served as Speaker while contracts were awarded orally. Due process in the award of contracts was thrown to the winds and he did nothing . No tender, no advert and no contract bidding, no costing. The process began and ends with him and the exercise took place anywhere without prior arrangement or notice. The State is today burdened with debt of over 100 billion naira owed contractors who were given jobs without papers. This haphazard arrangement led to one job being awarded to two different contractors simultaneously and this led to serious financial complications to investors.
24. Made a law legalizing abortion in Imo State.
25. He supported the sale of government owned hospitals and properties in the State and bought some of the properties.
26. His boy who worked with him is the one who exposed him.This is leadership failure. It is only a man who is a failure in leadership that will be exposed in such magnitude by one of his staff.A good leader knows how to manage his staff. If he was a good leader small misunderstanding in his office would not have led to them washing their dirty soccer pants outside.
I say boldly that it is because of people like Rt Hon Benjamin Uwajumogu in the Imo House of Assembly with their anti-poor, capitalist neo-liberal laws and corruption that is making the poor masses in Imo State to suffer in the midst of abundance. Uwajumogu should be impeached now.
-Kenneth Uwadi,Mmahu-Egbema, Imo State, Nigeria .
JUST IN: Tinubu Meets Ibori, Wike, Makinde In Abuja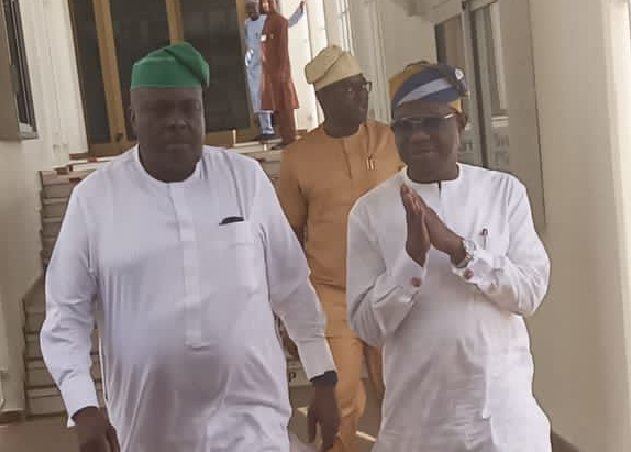 President Bola Tinubu is currently holding a closed door meeting with James Ibori, former Governor of Delta state; Nyesom Wike, the immediate past Governor of Rivers state; and Seyi Makinde, the Oyo State Governor.
The meeting is taking place at the President's office in Aso Villa.
Reports say the three politicians arrived at the Aso Rock Villa at about 4:20om on Friday, 2 June, 2023.
Details shortly…
Court Orders Union Bank To Pay Former Manager N20.2m Over Wrongful Termination…….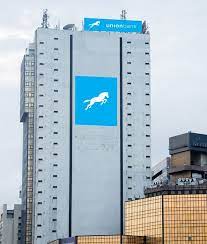 Justice Maureen Esowe of the Lagos division of the National Industrial Court has ordered the Union Bank to immediately pay the total sum of N20, 261, 810 million to one of its retired staff, Asenime Claire Ojuzo.
The judgment sum according to Justice Esowe, is the shortfall of gratuity Union Bank ought to pay Mrs. Asenime, upon her retirement.
Justice Esowe made the order while delivering judgment in a suit marked NICN/LA/534/2017, filed by a retired officer and the bank.
The claimant, a former senior manager at Union Bank, through her lawyer, Chief Paul Omoijiade, had asked the court to "declare that the purported approval by the bank of the claimant's withdrawal from service which the Claimant did not apply for was wrong.
"A declaration that the purported determination of the Claimant's contract of service by Union Bank is wrongful, same having been done without due process as laid down in the bank's handbook and the bank's custom and practice.
"A declaration that the purported removal of the claimant from his employment as Senior Manager (SM) without due process amounts to redundancy for which the claimant is entitled to redundancy benefit.
"A declaration that Union Bank is in arrears of N18, 114, 600 million, in the payment of the Claimant's gratuity.
"A declaration that the deduction of the sum of N16,106,219.66 million, as outstanding loans, status car, unearned medical, outstanding status generator, and car from the claimant's gratuity is unlawful.
"An order of the honourable court directing Union Bank to pay to Ojuzo the sum of N16,106,219.66 million, deducted from the claimant's gratuity.
"An order of the honourable court directing Union Bank to pay to Ojuzo the sum of N18,114, 600 being a shortfall in the gratuity paid to her.
"An order of the honourable court that the bank pays the sum of N12 million, to the Claimant as compensation for the defendant's wrongful and unlawful action withdrawing the claimant's services without due process.
"An order of the honourable court for the payment of interest at the rate of 20% on the deductions and withheld gratuity under paragraphs (f) and (g) above.
"An order of the honourable court that the bank pay to the claimant the sum of N1 million, being the cost of litigation.
During the trial of the suit, the claimant told the court that she was a staff of the bank until her employment was wrongfully withdrawn on November 22, 2013, and her terminal benefits were never paid in full.
She also told the court that Union Bank also deducted the sum of N16, 106, 219.66 million, which the bank referred to as outstanding loans, unearned housing, status car, and unearned leave from her benefit, adding that, said she never applied for withdrawal service, therefore, the withdrawal of her services is tantamount to redundancy.
Defending the suit, Union Bank through its witness, Francis Idiaghe, who was led by Feliz O. Ogungbemi, told the court that there is no provision in the Trust Deed of variation that the claimant or any employee of Union Bank can remain in service till the age of 60. Rather, than underemployment, either party can determine the contract by giving a month's notice.
The witness told the court that the Defendant, exercising her right under the contract, determined the contract by a letter of withdrawal of service dated November 22, 2016, issued to the claimant. Adding that the sum of N16,106,219.66 million, deducted from the claimant's terminal benefits covers the loans (N13,683,188.86 million) taken by the claimant during the pendency of her employment and the outstanding and unpaid money (N2,247,210 million) covering the cost of her status car and a generating set.
Union Bank in its final written address, asked the court to determine "Whether the claimant is entitled to a declaration that the withdrawal of the Claimant's employment is unlawful.
"Whether the Claimant having been paid her terminal benefit and having accepted same, can be heard to complain that his contract was not properly determined.
"Whether the termination of the Claimant of employment by the Defendant amounts to redundancy.
"Whether the Claimant is entitled to the sum of N18,114,600.00 (Eighteen Million One Hundred and Fourteen Thousand Six Hundred Naira) as outstanding gratuity from the Defendant.
"Whether the deduction of the sum from the Claimant's terminal benefit in the liquidation of Claimant's outstanding staff loans, status, generator loan, and unearned medical is unlawful.
"Whether by the evidence placed before this Honourable Court, the Claimant is entitled to damages in the sum of N12 million.
"Whether the Claimant is entitled to interest at the rate of 20% on the alleged outstanding gratuity and the amount allegedly deducted from her gratuity.
"Whether the Claimant is entitled to the sum of N1 million, as cost of litigation."
Justice Esowe, in her judgment on the suit after the evaluation of parties' submissions, and citing plethora of legal authorities, held that: "having gone through the claimant's claim, evidence led in support, the defendant's defense, evidence led in support, with the final written submissions of Counsel on both sides, this Court, while adopting all the issues formulated by Counsel, has distilled a sole issue for determination, to wit: Whether the Claimant has proved his case to be entitled to the reliefs sought." culled: Business Hallmark.
Dr. Ope Banwo Speaks On Transitioning  Naija Lives Matter Organization To Non-Partisan Mode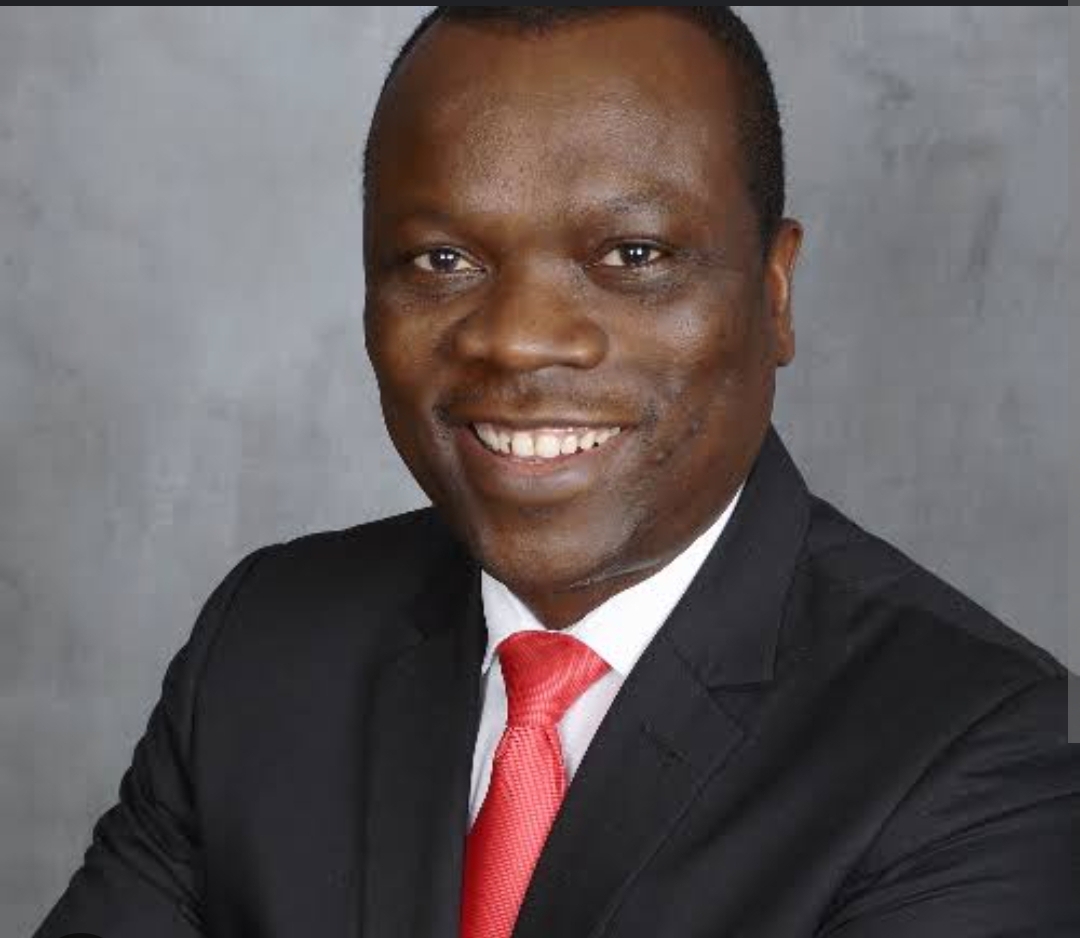 ***Says Organization Will Now Focus On Projects To Improve Nigerian Lives
Dr. Ope Banwo, the founder of Naija Lives Matter (NLM), a non-governmental organization committed to better lives for Nigerians has explained the organization's decision to refocus its priorities.
In a statement released on Tuesday, Dr. Banwo stated that the organization's mission and goals extend beyound the 2023 elections, electioneering campaigns, and politics.
According to him, the process of the organization had been clearly communicated from its very beginning to avoid any accusations of opportunism or policy inconsistencies, which are unfortunately common in our country when disagreements arise.
He said; "Since 2011, the NLM organization has consistently de-emphasized its partisan support for any specific candidate after the elections and campaigns are over, enabling it to concentrate on its global mandate of making Naija lives matter to all Nigerians, irrespective of their political affiliations.
"When Naija Lives Matter endorsed Peter Obi as our chosen candidate in August 2022, we made it clear that our partisan involvement would solely extend until the conclusion of the elections. Subsequently, we would focus on other aspects of our mission and goals, for which our organization was founded in 2011.
"In the past, we supported Jonathan through the GEJ project, rallied behind Buhari through the Buhari4Naija project in 2015, and even had a Moghalu4Naija project before eventually endorsing Peter Obi for the 2023 elections.
"Our commitment is not irreversibly tied to any particular politician; it lies in what we believe is in the best interest of Nigeria and its people," Dr. Banwo said.
With the transition, NLM now moves beyond the recent election cycle, with a current focus on organizing projects aimed at making the lives of all Nigerians better.
"Henceforth, we shall therefore leave the legal and political affairs to lawyers and politicians, and respect the decisions of the courts, whatever they may be.
"In alignment with our mandate and the previously declared engagement period for the 2023 elections, we hereby inform our members that Naija Lives Matter will now shift its focus towards other aspects of our charter such as mass non-partisan mobilization on national issues, youth empowerment training, workshops, community assistance services for the less privileged in Nigeria, and other activities.
"In light of this new direction, we will convene meetings with our state directors and cell leaders to announce additional NLM initiatives that extend beyond politics in the coming days. These initiatives will focus on non-partisan national mobilization, youth empowerment through training and workshops, and community-building responsibilities.
"All our threads on WhatsApp and other social media platforms will once again be dedicated to NLM as we officially conclude the Peter Obi Nation Project for the 2023 elections," Dr. Banwo noted.
Thanking members of the Peter Obi Nation Project of the NLM organization for their tremendous efforts during the 2023 elections, Dr. Banwo said that together they fought valiantly in a highly contested electoral process, adding that together they gave as much as they got in the very bitter partisan electioneering campaign for the organization's endorsed candidate, Peter Obi.
"We did not compromise and many of us even paid the price of alienating some of our long-term friends in the heat of partisan battle.
"To this end, I am immensely proud of every individual involved in this monumental battle, and it has been an honor serving as the Chief Vawolence Officer for Naija Lives Matter side of things during this 2923 election cycle. We also offer No apologies for our passionate campaign for what we passionately believed in. It was what it was.
Acknowledging the fact that many individuals who joined NLM's special Peter Obi Nation Project were primarily interested in supporting the Labour Party (LP) presidential candidate, and may not share NLM"s broader mandate and NGO charter, Dr. Banwo said that the organization would understand if those solely focused on partisan politics choose to disassociate themselves from the NLM organization across it numerous groups and threads, adding that the organizational continuity transcends any single election cycle.
"To be clear, this pivot by NLM does not mean we no longer support Peter Obi. We continue to stand behind his 2023 mandate which we believed in, wholeheartedly. Nevertheless, our organization was not established solely for this election cycle. We have followed the same refocusing approach after the elections in 2011 and 2015. Although the intensity of this cycle was undeniable, our policy remains intact.
"We hope that our fellow compatriots engaged in the highly intense campaign for 2023 will understand and respect our decision to shift away from combative partisan politics at this juncture. Instead, we aim to engage the Tinubu government in a non-partisan yet critical manner, reminding them of their promises and holding them accountable. Should the courts later remove him from office, we will also celebrate. But for now, we have a country to assist in governance."