I HAVE UBA, ELUMELU TO THANK FOR MY JOURNEY SO FAR—NASIR RAMON OPENS UP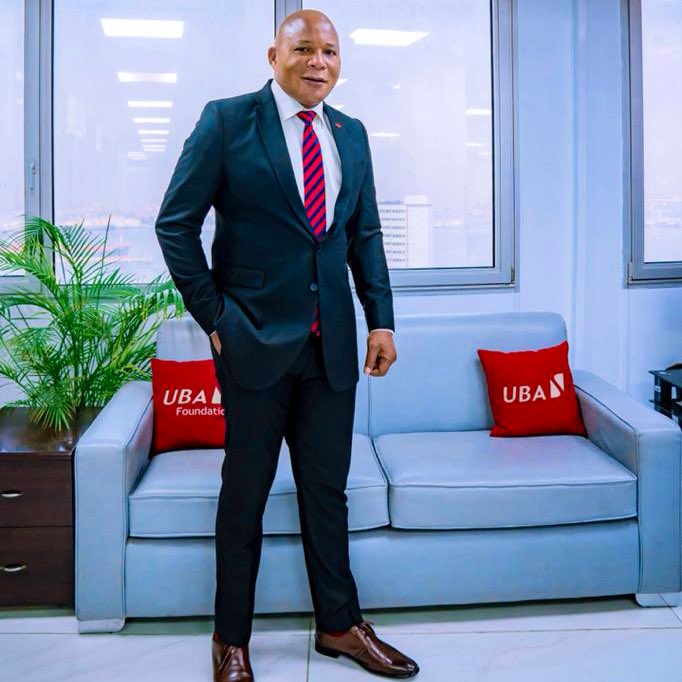 Nasir Ramon Olanrewaju, Head, Media and External Relations, United Bank for Africa Plc, needs no introduction among the media.
Apart from the fact that he heads the media and external relations department of a frontline bank like UBA, and needs to be in constant touch with media managers, his media relations skills have been rated second to none in the banking industry.
At the beginning of his career in the banking industry's corporate affairs world, Nasir knew all the newsrooms of Nigerian media houses like he knew his surname. He would resume and close with journalists in their offices, especially when he desperately wanted a 'no mention for any story he considered negative.
As he grew older in the profession, climbing the ladder until he became UBA's Head, Media and Corporate Communications, his Bank became the Bank of many of his colleagues in the media, who would not want anything to affect their own.
Little wonder he was celebrated by his bosses and colleagues, recently, when he marked 15 years of membership and exceptional service, the Chairman of the bank, UBA Group, Tony Elumelu, specifically wrote to Nasir, commending him for his sacrifice and commitment in projecting the financial institution's image externally.
Elumelu said, "On behalf of the Board, Management and Staff of the United Bank for Africa (UBA), Africa's global bank, I congratulate you on your 15th anniversary as a member of UBA tribe.
"I write to commend you for the sacrifice, passion, and commitment that you have demonstrated in carrying out your job and ensuring that the Bank is projected externally in the most positive light always.
"With each passing year, you bring creativity and a strong work ethic to the team and I wish you continued success in your career."
This brilliant public relations expert emerged as The Point Newspaper's Image Maker of the Year 2016. He was honored for his "exceptional performance and tremendous support and contributions to the growth of PR and the media industry in Nigeria."
According to him "UBA and Elumelu made me who I am today. I had no experience when I was employed before the Chairman handed me over to Charles Aigbe, who adopted and tutored me on how to go about the job. Those tips and training are what have made The Point and others appreciate me for what I do. What has continued to drive me is passion. When there is passion, you will always go far," Nasir said
Ramon with a First Class degree in International Relations and a Master of Business Administration, from Obafemi Awolowo University, Ile-Ife, Osun State, he has demonstrated his brilliance in the discharge of his duties and remains one media manager that cannot be ignored in Nigeria.
The General Manager, Federal Radio Corporation of Nigeria, Mrs. Bimbo Oyetunde, emphasized the need for all image-makers to emulate Nasir, in order to create a mutual understanding between corporate Nigeria and media organizations as it remained the only way both parties could get value for their investment.
Source: Thepointng.com
Day Of African Child 2021: Evolving Women in Politics (EWIP) Celebrates With African Children…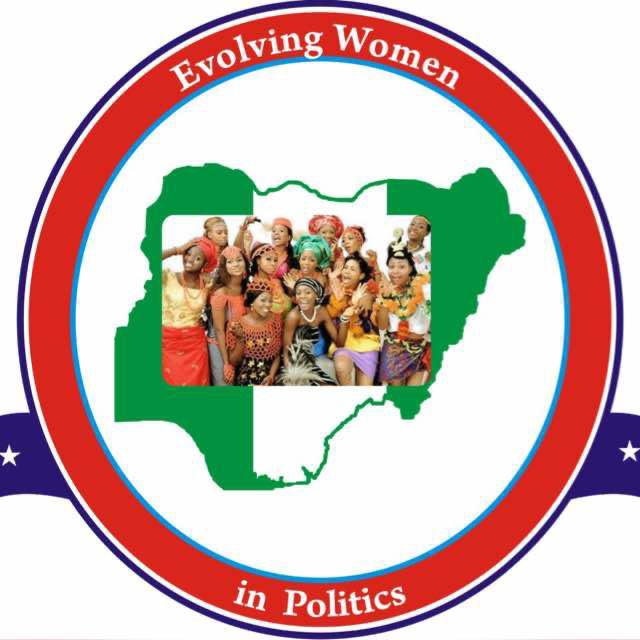 On June 16, 1976, in Soweto, South Africa, about 10,000 black school children marched in a column more than half a mile long, protesting the poor quality of their education and demanding their right to be taught in their own language.
Hundreds of young students were shot – the most famous of them being Hector Pieterson, who died at the age of 12. More than 100 people were killed in the protests of the following two weeks and more than 1000 were injured.
This act left a big impact in Africa and, as a result, all African countries decided in 1991 to commemorate this day each year as the Day of the African Child.
The African Union leads the process and initiates the theme for each year, which all member countries adapt and celebrate in their respective countries.
Kenya has not been left behind and since 1991 the day has been celebrated by Kenyan children holding duty bearers to account by presenting memorandums that articulate their issues in line with the theme.
The Evolving Women in Politics EWIP, in Nigeria, has chosen to celebrate with the African children this year as a sign of unification with other African countries.
The general objective of the celebration of the DAC is to call attention to the linkages between the Sustainable Development Goals and the African Children's Charter.
According to the Vice President of EWIP, Hajia Raliat Anako Abdulsalam Founder of the Raliat Anako Abdulsalam Foundation (RAAF), The goal is to inspire states to accelerate efforts towards realizing all children's rights as provided by the African Charter on the Rights and Welfare of Children, as a contribution towards accelerating the promotion and protection of all children's rights in Africa.
She added that this year 2021, it aims to set out the relevance of the 2030 agenda for sustainable development for children in all countries on the African continent.
President of EWIP, Hajia Fatima Bello, CEO of Jumrash Aso Oke, added that this year's celebration of the DAC provides a platform to reflect on the African continent's flagship development agenda – Agenda 2063, the Committee's Agenda 2040, and how they apply to children in Africa today.
BY: SUNDAY ADEBAYO
THE RISING PROFILE OF 'TEEMARK LIMITED' UNDER NEW MD/CEO- TAIWO FUNMILOLA ADENIKE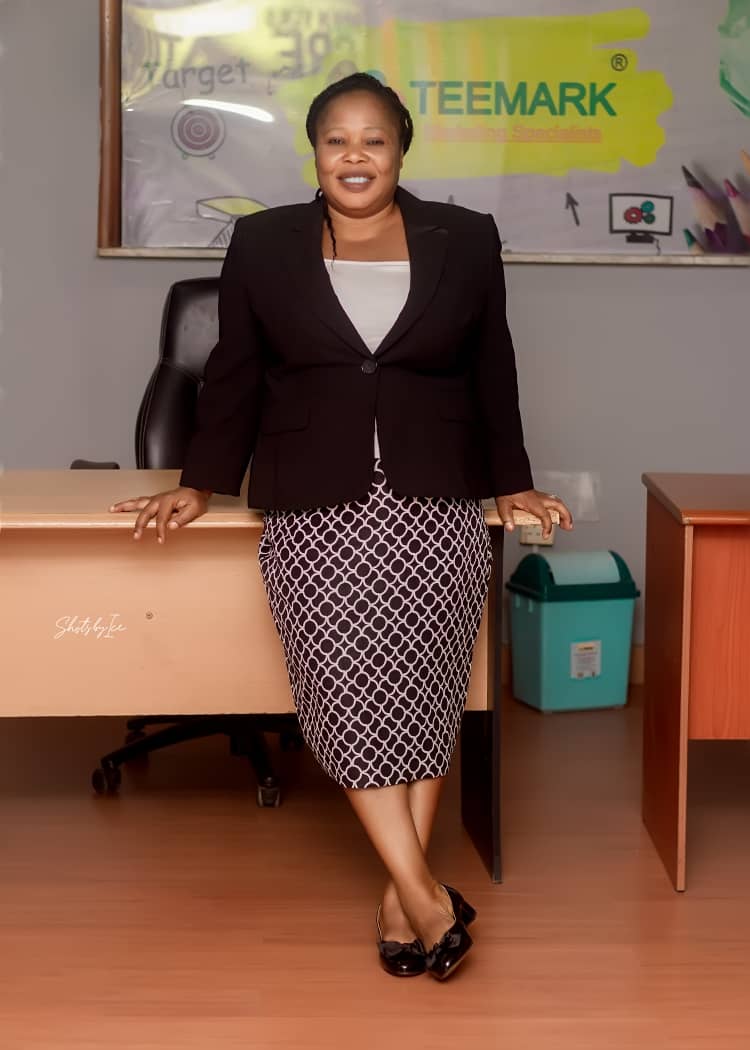 Teemark Limited has been fully rebranded under the new management and leadership of Mrs. Taiwo Funmilola Adenike the unassuming educational guidance and counseling professional and one of the leading prolific writers, bestselling authors and speakers in conferences and seminars around the world.
She became the MD/CEO of Teemark Limited after the demise of the founding chairman, Dr. Taiwo Adebayo Ayodeji who is a renowned digitalized marketing communication and brand development management consultant in the foray of Africa and Europe.
From the onset, Mrs. Taiwo Funmilola Adenike started the company Teemark Limited, with her goal-getter husband Late Dr. Taiwo Ayodeji in March 1997. And, she has been an instrument to the growth and development of the organization over the years.
Information available revealed that Teemark Limited is an all-round marketing communications consultancy hub with a strong passion for pinpointing and cultivating strategic business prototypes to help their esteemed clients' target, attract and retain sustainable businesses through the various communications briefs/projects they execute on their behalf.
The vision of the organization is to be the ideal marketing communications, advertising management, events, entertainment and branding solutions provider firm in Nigeria and beyond.
The rebranded company that has taken the business to the next level specializes in the new wave of digital advertising using diverse technological base channels to create strategic awareness for brands and healthy growth in an era of business uncertainties.
Believe it or not, the outstanding mission is to continually add value to their clients' personalities and businesses in the short and long term whilst making every client's project they handle a memorable one by bringing dreams to life.
The niche offering of the marketing specialists and communication arm of Teemark Limited involves advertising, branding, event management, brand activation, large format printing, media relations, content development, public relation, general printing and publications.
Teemark Limited resource team includes; seasoned professionals in the art and marketing of ideas generation for brand growth and clients memorable experiences. Other attributes include diagnosis of brand challenges, marketing research based on terms and conditions and partnership relationship in building client/consumer community.
According to Mrs. Taiwo Funmilola Adenike, the Managing Director/CEO, she said: "We are fond of doing what is right no matter what to deliver great services to our clients and with updated ideas to help brands remained competitive in the market place."We are a highly creative advertising and marketing agency you can trust in this part of the world."
She further emphasized that the company approaches all projects with one thing in mind 'Creating a target experience for returns on capital employed (ROCE)'.
The talk of the town headquarters of Teemark Limited, a business solution provider, is strategically located at 8, Agboola Aina Street, Off Toyin Street, Ikeja Lagos.
Other companies and publications affiliated to Teemark Limited Group are Great Steps; general printing firm, Peniel Oat Book House; publishing company and Teemark Travels & Tours in Nigeria and Kenya.
Prominent Businessman and Politician Abisoye Fagade Loses Mum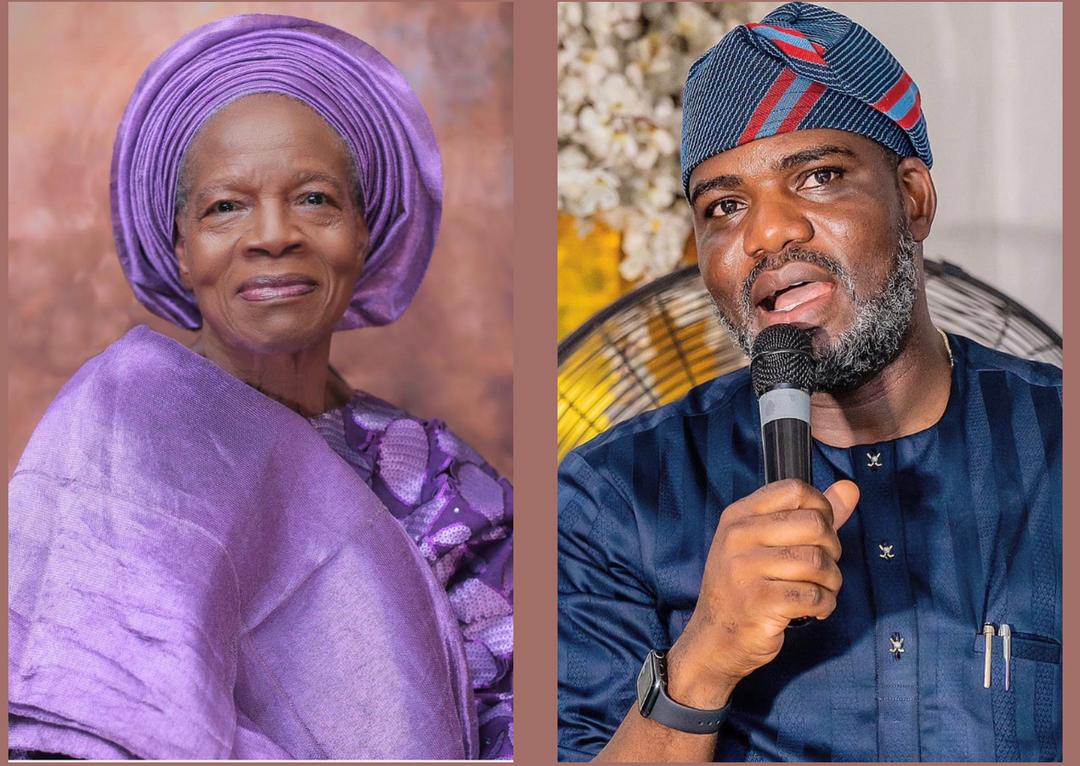 Abisoye Fagade, prominent businessman, PR guru and new age politician, is bereaved.
His mother, Deaconess Comfort Omoladun Fagade, died on Sunday, June 13, 2021, after a brief Illness.
She was aged 78.
Fagade, the CEO of Sodium Group and convener of Oyo Si Ma Dun, OSMD Network Summit, took to his social media handles to mourn his mother.
According to him, "Goodnight Mummy. You were a mother indeed, an Abiyamo tooto. You were my teacher, my prayer champion and my intercessor. You were so beautiful in and out. Thank you for everything. Adieu, Mummy mi."
A devoted Christian and doting mother, Deaconess Fagade trained as a teacher, where she distinguished herself as a professional with selfless focus and instinctive humanitarian mission.
Upon her retirement from the teaching service as an headmistress, Deaconess Fagade devoted the rest of her life to the service of God, the church, her family and humanity.
A native of Ibadan, Oyo State, she was widowed after the death of her husband, Pa David Oladokun Fagade, in August 2005,
Deaconess Fagade is survived by six children and many grandchildren.
Her burial ceremony has been slated to hold on August 5 and 6, 2021, in Ibadan.