Hushpuppi makes U-turn, pleads guilty to fraud charges in U.S.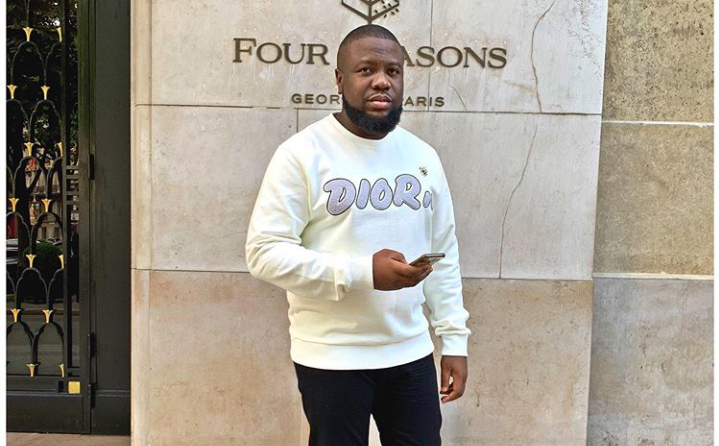 Despite pleading guilty, Hushpuppi will also be making full restitution of the proceeds of his crime.
Nigerian Instagram celebrity, Ramon Abass, has finally agreed to plead guilty to the multi-million-dollar fraud charges filed against him by the United States government.
Arrested in Dubai, the United Arab Emirate (UAE) in June 2020, and subsequently extradited to the U.S. where most of the victims of his alleged fraudulent activities are based, Mr Abass has spent the last one year in custody maintaining his innocence.
However, with the commencement of his trial around the corner, Mr Abass has now made a volte-face, entering into a plea bargain agreement with the U.S. government in the hope of getting a lighter punishment.
He will now be pleading guilty to Count Two which is "Conspiracy to Engage in Money Laundering," an offence that attracts a maximum sentence of 20 years imprisonment among other punishments including full restitution, his plea agreement with the U.S. government states in part.
PREMIUM TIMES on Wednesday obtained a copy of the plea bargain agreement between him and the U.S. Attorney's Office for the Central District of California (USAO).
Signed by Hushpuppi, his lawyer, Louis Shapiro, and the Assistant United States Attorney, Anil Antony, on July 4, the plea agreement was filed at a U.S. Central District Court of California on Tuesday.
A date is to be fixed for Mr Abass to change his previous "not guilty" plea to "guilty" and will be followed by a sentencing hearing for the judge to determine how long he will spend in jail.
The next stage after the filing of the agreement is that Mr Abass will, "at the earliest opportunity" appear and plead guilty to Count Two of the Information".
Other terms of the agreement include the defendant's concession to "not contest facts agreed to in this agreement," the document states.He has also agreed to "abide by all agreements regarding sentencing contained in this agreement."
He concedes that "all court appearances, including his change of plea hearing and sentencing hearing, may proceed by video-teleconference (VTC) or telephone, if VTC is not reasonably available, so long as such appearances are authorized by Order of the Chief Judge 20-043 or another order, rule, or statute".
The court will conduct a sentencing hearing after Hushpuppi changes his plea from guilty to not guilty.
He has consented "under Section 15002(b) of the CARES Act to proceed with his sentencing hearing by VTC or telephone, if VTC is not reasonably available."
He will also "Appear for all court appearances, surrender as ordered for service of sentence, obey all conditions of any bond, and obey any other ongoing court order in this matter."
Also listed as part of the terms of the agreement is Hushpuppi's concession not to commit crime again.
He has also conceded to "Be truthful at all times with the United States Probation and Pretrial Services Office and the Court. "
Mr Abass will not be exempted from paying restitution despite pleading guilty.
"Defendant understands that defendant will be required to pay full restitution to the victim(s) of the offence to which defendant is pleading guilty.
"Defendant agrees that, in return for the USAO's compliance with its obligations under this agreement, the court may order restitution to persons other than the victim(s) of the offenses to which defendant is pleading guilty and in amounts greater than those alleged in the count to which defendant is pleading guilty," the plea agreement also read.
The agreement also stipulates that with the exception of an appeal based on a claim that his guilty plea was involuntary, he will be "waiving and giving up any right to appeal" against his conviction on the offence to which defendant is pleading guilty.
The exact sentence to be imposed on Mr Abass was not agreed on.
However, provided that he "demonstrates an acceptance of responsibility for the offence up to and including the time of sentencing," the prosecution said it recommends "a two-level reduction in the applicable Sentencing Guidelines offence level".
"If necessary," the prosecution adds, it may "move for an additional one-level reduction if available under that section."
Not being an American citizen, he will be deported after completing his jail term and paying up the amount to be restituted.
The maximum penalty for the offence which Mr Abass hopes will be reduced at his sentencing include: "20 years' imprisonment; a 3-year period of supervised release; a fine of $500,000 or twice the gross gain or gross loss resulting from the offense, whichever is greatest; and a mandatory special assessment of $100."
Details of offence
The U.S. Attorney's Office for the Central District of California states in the agreement that beginning no later than on or about January 18, 2019, through on or about June 9, 2020, Hushpuppi "knowingly combined, agreed, and conspired with multiple other persons ("co-conspirators") to conduct financial transactions into, within, and outside the United States involving property that represented the proceeds of wire fraud."
The co-conspirators, according to USAO, targeted multiple victims and laundered and/or attempted to launder funds fraudulently obtained, and attempted to be fraudulently obtained, through bank cyber-heists, business email compromise (BEC) frauds, and other fraud schemes.
The intended victims of the conspiracy were said to include a foreign financial institution (which was a bank in Malta), the victim's law firm (located in New York State), and two companies located in the United Kingdom.
Mr Abass was said to have known that "these fraudulent schemes included bank cyber-heists, BEC schemes, and other fraud schemes."
The foreign financial institution (a bank in Malta) was an intended victim of a cyber-heist, while the other victims identified above were victims of BEC schemes.
In some BEC schemes involving victim companies in the United Kingdom, Mr Abass was said to have with one co-conspirator discussed on May 12, 2019, how they anticipated fraudulent payments of approximately £6 million per week.
"Once a victim deposited funds into a bank account, defendant would coordinate with other coconspirators to obtain or move the funds, and then to further launder the funds," the U.S. government said.
In addition to admitting defendant's involvement in the schemes intending to defraud the victims listed above, Mr Abass was also said to have admitted involvement in a scheme to defraud a victim company in Qatar that was building an international school (the Qatari Victim Company) and the owner of that company.
He was also said to have in December 2019, begun conspiring with a co-conspirator to defraud the owner of the Qatari company "who was seeking a lender to invest $15,000,000 in a project to build an international school".
Mr Abass' alleged co-conspirator was said to have already defrauded the victim of funds at the time that the defendant joined the scheme.
"Beginning on or around December 11, 2019, defendant began to communicate with the Victim Businessperson, fraudulently using the name Malik," it was stated.
As Malik, the prosecution said further, Huspuppi falsely told the victim that he would open a bank account in the United States where the $15,000,000 loan could initially be deposited.
"In truth, defendant and Coconspirator A did not intend to assist the Victim Businessperson in securing a loan; they were defrauding the Victim Businessperson," the prosecution alleged.
Arrest
Earlier in June 2020, the 38-year-old known for flaunting his opulent lifestyle on social media was arrested in Dubai by special agents including the Emerati police officers and Federal Bureau of Investigation (FBI) operatives.
The FBI stated in an affidavit obtained by PREMIUM TIMES that its investigations revealed that Mr Abbas financed this extravagant lifestyle with proceeds of crime.
Madam Hushpuppi: How Former Oyo State Local Government Pencom Secretary Aderemi Muili Allegedly Used Pension Funds to Acquire Properties In Dubai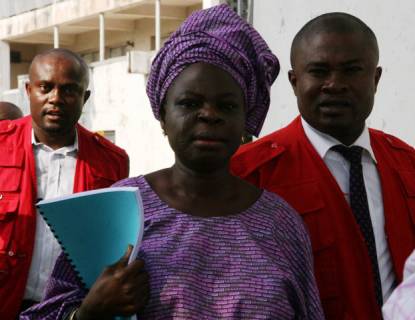 While the tears of pensioners in Oyo state may have led to the uncovering of a looting gang which for years have feasted on pension funds meant for primary school teachers, findings have shown that the radar of Nigeria's anti-corruption agencies may have been limited in bringing the perpetrators to book. Documents obtained by us indicate that Hakeem Aderemi Muili, the embattled former Executive Secretary, Oyo State Local Government Pension Board, may have used her share of the loot to acquire properties in safe havens outside Nigeria.
Aderemi Muili was one of the Principal suspects arrested in August 2013 as part of a syndicate by the Economic and Financial Crimes Commission (EFCC) over the stealing of N1.7billion pension funds meant for retirees of Oyo State Primary Schools. Though some of the properties in Nigeria were seized in 2014, after she was arraigned alongside others, Aderemi trying to outsmart Nigerian Anti-graft agencies, employed the services of first-rate real estate agents. These agents helped her move some of the funds offshore as findings reveal that in 2013, the same year she was indicted, she acquired a flat in Al Barsha South Fourth, a luxurious residential area located in the heart of Dubai where most apartments are sold between N130,000,000 to N150,000,000. While the exact payment date was not listed, documents attached to the property as seen by this online news medium showed that the former Oyo State Pencom Secretary acquired the flat using her International Passport as her means of identification.
We further learned that the said passport with number A045495** was issued on 2/7/2013, 38 days after Aderimi Muili celebrated her 49th birthday. Also linked with the property was a contact number +2348074313315, belonging to one Alhaji Muili Omo Ajorosun. It will be recalled that on Thursday, the 22nd day of March 2018, an appeal by Mrs. Aderimi Muili against the ruling of the Oyo State High Court delivered on the 24th day of January 2017 by M. L. Abimbola, C. J. in suit No: I/1EFCC/2014 was dismissed for lack of merit by Haruna Simon Tsammani J.C.A., as the Appeal Court upheld the decision of the lower court to have Mrs. Muili's properties seized by the EFCC pending the outcome of its investigation.
Olugbo of Ugbo Set to Host Second edition of Turf Club Federation Tournament, Pledges to Nigeria Unity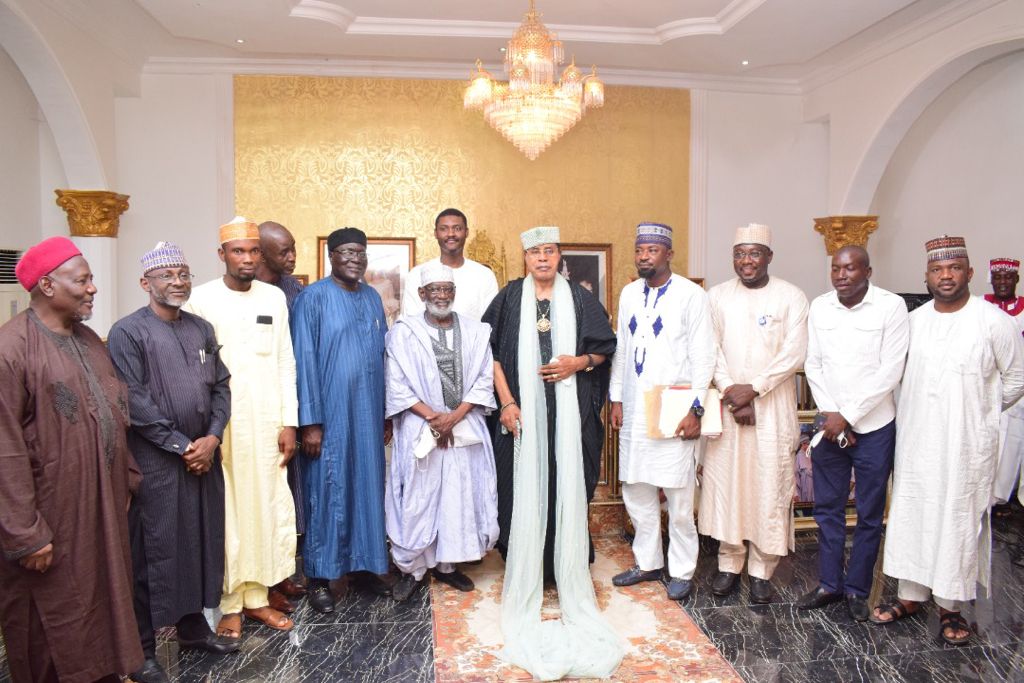 In a bid to foster continuous unity among Nigerians at a time when Nigeria is struggling to remain united as an entity; members of the Turf Club Federation of Nigeria is doing everything within their capacity in line with its core values and mission statement in maintaining peace, stability and unity within Nigeria as they visited the Olugbo of Ugbo, Oba Dr. Fredrick Enitiolorunda Akinrutan OON at his palatial palace in Ode-Ugbo; Ilaje Ondo state last week on a courtesy visit and to show appreciation for the pivotal role he played in the maiden edition of its Turf games held in Bida; Niger state recently.
The delegation's visit was to further commend Olugbo for finding time out of his tight itinerary to attend the maiden edition of the Turf game dedicated for horse lovers across the country where they converge under one umbrella to display cultural aesthetics among other things to further solidify Nigerians beyond the tribal narrative that is used to weaken our unity.
In the cause of the courtesy visit; members of the turf club through the leadership of the Sultan of Sokoto, His Eminence Sultan Muhammed Saad Abubakar III, disclosed their readiness to allow South-West Nigeria host the sophomore edition which would be hosted within the kingdom of Olugbo and Kabiyesi Akinrutan as the host. This information was contained via a duly signed letter, dated 10th of August which states that: "The federation has resolved to honor your majesty with the hosting rights of the 2nd edition of the prestigious National Horse Racing Derby in your kingdom; this will be the first of its kind to have horse lovers, jockeys owners and sports enthusiast hosted outside of Northern Nigeria"
After the parley; Olugbo's cultural team displayed the rich Ugbo cultural heritage via songs, dance and its menu. Thereafter, members of the Turf Federation gifted Olugbo a horse as a sign of appreciation for his immense support for the sport and how he has worked assiduously to foster unity and peace within the country. A substantial date for the second edition to be hosted in Ugbo is yet to be announced but Kabiyesi disclosed that; after due consultation with stakeholders and chiefs within the kingdom; an appropriate time will be fixed so the whole kingdom will be in top gear to host visitors who would be coming for the event. "We are willing to make the second edition an experience that would never be forgotten. We would make sure we put every necessary plan in place to make sure the event is successful. We will also make sure that everybody who attends will never forget in a hurry. We Ilaje people are accommodating and our sense of hospitality is unmatched. We are ready to host the tournament and i thank the members who found me worthy of such a great gesture. I appreciate you all. we will keep working creating a positive synergy to make sure Nigeria is stronger in Unity". Oba Akinrutan disclosed.
Lawyers, youth leaders, CSOs condemn Washington Post's attack on AITEO, Peters

A consortium of lawyers for human rights and justice and the Council of Ethnic Youth Leaders of Nigeria (CEYLN) in conjunction with some Civil Society organizations have said that there is an ongoing global media campaign plot against the Aiteo Group of Companies and its founder, Mr. Benedict Peters, using an international media organization, The Washington Post.
In a joint press conference by the different groups, they alleged that the allegations being peddled against Mr. Peters and Aiteo were the same issues which had already been conclusively determined by courts of competent jurisdiction or pending in court and the purpose of the publication could only be to impugn the integrity of Mr. Peters and the company.
"Out of the five questions Mr. Whoriskey inquired about, question 1 has been resolved by a competent court of law in Nigeria and the decision widely publicized. A simple internet search would have availed  Mr. Whoriskey of the judgment of the case and the present state of affairs. Further, questions 2-5 were directly extracted from untested allegations contained in a first amended verified complaint filed before the United States District Court, Southern District of Texas, Houston Division," the groups said.
They called on media houses not to yield their platforms to people whose objectives were not noble.
They added,"There is a plethora of questions which The Washington Post rather has to answer and which directly calls to question its genuineness in permitting this to happen.  It is bad for the image of The Washington Post that its staff have yielded the platform to be used for a global smear campaign and unhealthy business rivalry."
Mr. Tochukwu Ohazuruike who addressed the press on behalf of the groups, said, "Mr. Peters has stated several times that he has never received any favour by way of facilitation or otherwise from Dieziani Alison-Madueke, and there was therefore nothing to be grateful for. "He has several times denounced any such attempt to link the purchase of his property with Dieziani under such premises. His purchase of the furniture was in furtherance of his desire to furnish a property that belonged to him, and the furniture can be found, even today, at his said property at 58 Harley House. No furniture that belonged to him can be found at any other place other than in his property. "The furniture found at the UK address of Dieziani Alison-Madueke does not belong to him, and certainly could not have been the same found in his said property at 58 Harley House."
The groups said that the answers they provided should discourage future smear campaigns, saying that was not the first time it happened.
They added, "We hope that with these answers we would have satisfied  Mr. Whoriskey and got him to alert his sponsors that the plot is dead on arrival and cannot be revived.
"We also say to all such persons who would in the future want to reopen these issues that the answers are already available in the public space as there is nothing hidden and there is nothing any media house can unearth again so no need taking any jobs from the sponsors of this smear campaign."