How Accountant-General, Idris Acquired Multi-Billion Naira Properties, Shared To Family Members Before Eventual Arrest By EFCC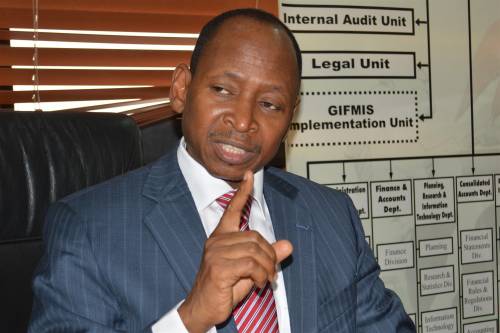 The Economic and Financial Crimes Commission (EFCC) on Monday arrested the Accountant-General of the Federation, Ahmed Idris, over alleged mismanagement of N80billion.
Idris was arrested on Monday in Kano and is currently being moved to Abuja.
"Operatives of the Economic and Financial Crimes Commission, EFCC, on Monday, May 16, 2022 arrested serving Accountant General of the Federation, Mr. Ahmed Idris in connection with diversion of funds and money laundering activities to the tune of N80billion (Eighty Billion Naira) only," a statement by the agency read.
"The Commission's verified intelligence showed that the AGF raked off the funds through bogus consultancies and other illegal activities using proxies, family members and close associates.
"The funds were laundered through real estate investments in Kano and Abuja. Mr. Idris was arrested after failing to honour invitations by the EFCC to respond to issues connected to the fraudulent acts."
SaharaReporters had in a series of detailed investigations exposed how Idris acquired several properties whose values ran into many billions of naira since he was appointed by President Muhammadu Buhari as the administrative head of the treasury in June 2015.
A visit to Gezawa Commodity Market Limited and Gezawa Integrated Farms Limited owned by Idris lend credence to the allegations made by concerned citizens and some stakeholders on how and where the AGF got the money he used in acquiring the multi-billion naira firms, both in Kano through his direct family members.
The shareholdings of both firms indicate a spread of Idris family members on the official board.
Certified copies of the documents from the Corporate Affairs Commission seen by SaharaReporters showed that the shares for Gezawa Commodity Market Limited are distributed among the family members of the AGF as follows:
(1) Zainab Ahmed Idris: 35,000,000 shares
(2) Shamsiyya Ahmed Idris: 35,000,000 shares
(3) Nabila Mu'azu Abubakar: 35,000, 000 shares
(4) Zuhair Ahmad Idris: 22,500,000
(5) Hussain Ahmad Idris: 22,500,000 shares
(6) Abdulrraham Ahmed Idris: 22,500,000 shares
(7) Khadija Ahmed Idris: 18,500,000 shares
(8) Mua'zu Abubakar lll: 40,000,000 shares
(9) Mohammed Chiroma: 60,000,000 shares
(10) Alh Usman Kansila Yahaya: 60,000,000 shares
(11) Baloni Ibrahim Lawal (representing Silvermark Investment Limited) : 60,000,000 shares
(12) Abubakar Nabila Mua'zu (representing Gezawa Integrated Farms Limited) : 20,000,000 shares.
There have also been questions asked about how the AGF bought "Sokoto Hotel" in Kano with N500million cash.
SaharaReporters gathered that Idris upon acquiring the hotel, ordered its immediate demolition with the intention to build a multi-billion naira shopping mall on the property.
Despite clocking 60 years in 2020, Idris succeeded in pulling different strings in the Presidency to secure an extension of his appointment beyond the legal limit.
SaharaReporters gathered that he engaged the services of highly placed persons including governors, senators and emirs who prevailed on President Buhari to give him the extension.
The action is however against the civil service rules, which states that a career civil servant must disengage from service either after attaining 60 years of age or having worked for 35 years, whichever comes first.
It was also against a circular from the office of the Head of Service to all agencies of the Nigerian Government which says, "For avoidance of doubt and in order to maintain discipline and integrity of the extant public service rule which prescribed 60 years of age or 35 years of service for mandatory retirement, should strictly be complied with.
"Accordingly, the following guidelines shall apply. (I) that career officers who take up tenured appointment should at the point of taking up the appointment retire from service to ensure they run their term uninterrupted.
"(II) that career officers who have not retired from service before the commencement of their tenured appointment must leave office on attainment of mandatory age/years of service for retirement and (iii) that career officers who are currently holding tenured appointment are required to retire from service with immediate effect and continue to run their term. Failure to do so would mean that they would vacate office on attaining the mandatory age or at the expiration of their term whichever comes first."
Idris' arrest is also coming few months after he secretly married a 16-year-old Kano State girl, identified simply as Hussain.
SaharaReporters had in a string of reports revealed that despite Hussain's family kicking against the wedding, Idris who turned 61 on November 25, 2021, insisted on marrying her.
"This is our late sister's daughter by name Hussain; she's just sixteen, not long that she clocked sixteen years old but it's very unfortunate that a lady called Amina was the one that linked or brought the Accountant-General to our house in order to seek her hand in marriage.
"This, she did, knowing that this is a very young girl, what does that mean? It shows the accountant general is just after that small girl to take advantage of her youthful age.
"Immediately I heard, I messaged him because when I was working with the then Head of Service, I had the opportunity of having his contact when we met over a serious matter about the country. So I messaged him on WhatsApp regarding his wedding; I sent him my picture, that of my son, my late sister and the daughter, Hussain. He replied that it's a small world which confirmed the wedding was true," a top family source had confided in SaharaReporters.
The family source added that the Accountant-General bribed some media organisations they contacted for help and their request to expose his atrocities was therefore turned down.
"He went as far as bribing this girl with a gold of over N200million, iPhones, buying cars for her, giving her millions of naira – all to buy her attention. He started meeting different people that he wanted to know the girl's family; he married the girl, just like that.
"There was no investigation just because he is the Accountant General of the Federation. Why are things happening in this country like this? He even told the girl to go and look for any house of her choice in Abuja, that he is ready to purchase it for her.
"He is spending the government money and every media house we go to report him, he pays them not to air or report the story. Please help us for justice to be done. This girl is just sixteen years old," the source had added.
HOW ACCESS BANK STRUGGLES TO ATTRACT FRENCH COMPANIES…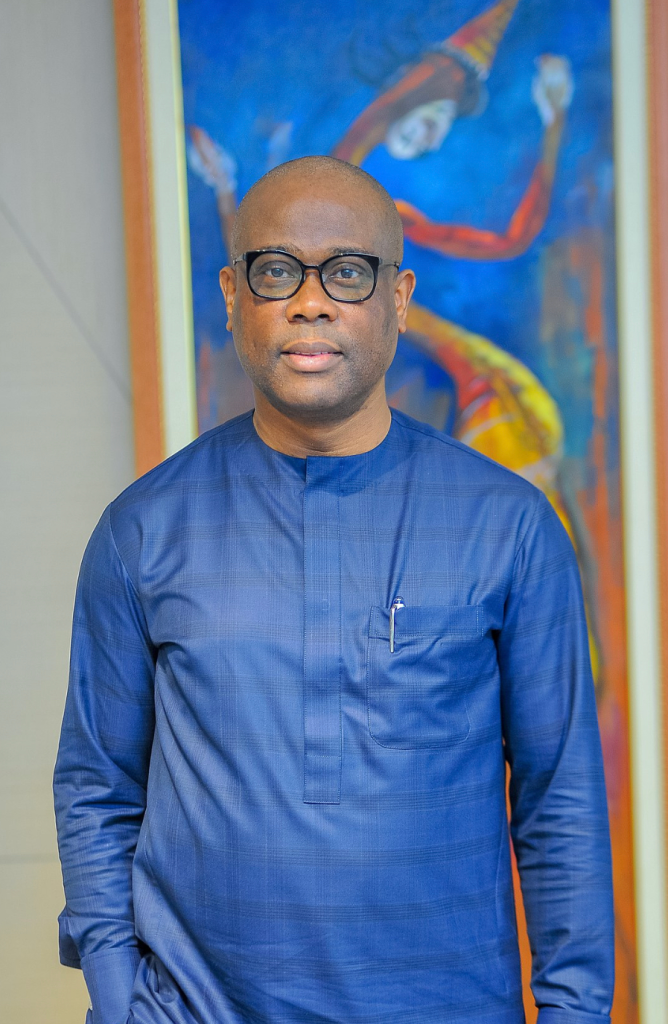 Nigerian Access Bank has been very outspoken about strengthening ties with France, but has not yet made much progress.
On the 10th floor of the Access Tower on Victoria Island in Lagos, the only sign that Access Bank has what it calls a "French Desk" is a tiny French flag in a corner. It has been nearly four months since the bank's main shareholder and non-executive director, Herbert Wigwe, opened the Desk, but it has not yet done anything.
The Desk has been set up to help French companies work in Nigeria and vice versa. To this end, a partnership with the Business France office in Lagos is currently being finalised. However, its efforts will first focus on Ghana. Access Bank's branch in Accra handles accounts for several major French companies, including TotalEnergies and the consultancy Mazars.
Presence in Paris
In May, Minister Delegate for Development, Francophonie and International Partnerships Chrysoula Zacharopoulou attended the inauguration of the new French Desk, intended to mark a new step forward in Access Bank's French strategy. Two weeks before, on 15 May, Wigwe became chairman of the French-Nigeria Business Council, replacing Abdulsamad Rabiu of BUA and then inaugurated a Paris branch at the Petit Palais with French Foreign Trade Minister Olivier Becht in attendance
Like the French Desk in Lagos, the Paris office, a branch of Access Bank's London and run by Justin Maria, cannot do much. It currently cannot open an account for any clients, discussions are still on going with the French Prudential Supervision and Resolution Authority.
Westward bound
The Paris branch of Access Bank and the French Desk in Lagos, which will also benefit from an office in Paris in the coming months, indicate its interest in the West African Economic and Monetary Union. The Nigerian bank acquired Standard Chartered Bank's assets in Angola, Cameroon, The Gambia, Tanzania and Sierra Leone, and now intends to break into the markets in Senegal and Ivory Coast.
Businesses to enjoy more value with Glo Prime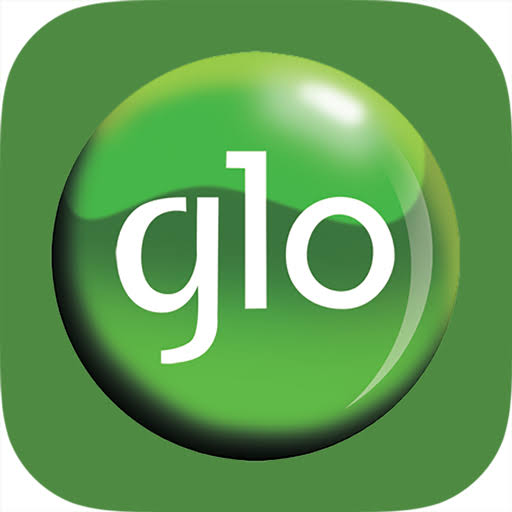 A new offer, Glo Prime, has been unveiled by Digital and telecommunications solutions provider, Globacom. It comes with a portfolio of call and data package aimed at aiding the growth of businesses by keeping them connected at all times and ensuring they get more value for the money they spend on the network.
The product, according to a Globacom statement, comes in four different plans with each of them delivering immense value to the businesses and other customers. The plans includeN1,500, N3,000, N5,000 and N10,000 packages.
Customer who chose Prime N1,500 pack will get 45 minutes of calls and  4GB of data, while those who prefer the Prime N3,000 plan will enjoy 100 minutes of calls and 12GB of data. Those who opt for Prime N5,000 pack will get 300 minutes of calls and 25GB data while 750 minutes of calls and a whopping 60GB of data await customers who pick the N10,000 pack.
Globacom stated that, "In a highly dynamic environment, there is  need for constant innovation to offer more value to our new and existing customers. The Glo Prime is, therefore, a portfolio of new plans designed to surpass similar products in the market in terms of flexibility, ease of use and value".
It added that the introduction of Glo Prime reinforces the company's position as a provider of the most competitive Voice and Data solutions for high value customers, both individuals and corporates.
The company, which marked its 20th anniversary in August, recently received two awards at the Consumer Value Awards and picked up another two at the prestigious Marketing Edge Annual Brand and Advertising Awards, lending credence to its  commitment to excellent service delivery and innovative offering to subscribers.
Court halts Aiyedatiwa's impeachment, kinsmen hold solidarity protest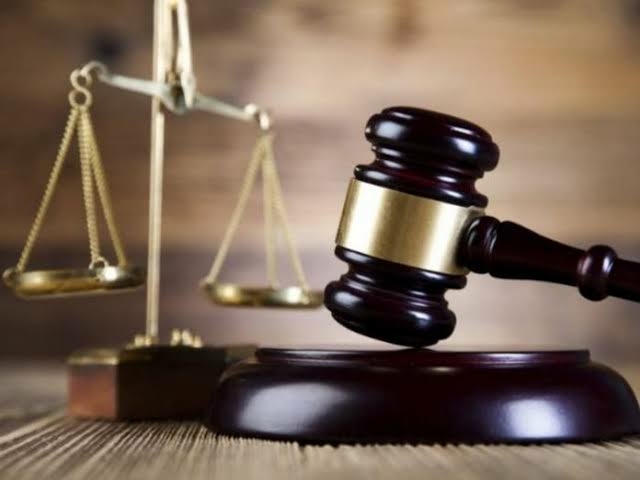 The Federal High Court in Abuja, on Tuesday, restrained the Ondo State House of Assembly from impeaching the Deputy Governor, Mr Lucky Aiyedatiwa, over alleged gross misconduct.
Justice Emeka Nwite gave the restraining order in a ruling shortly after Aiyedatiwa's counsel, Kayode Adewusi, moved an ex parte motion to the effect.
The judge also restrained Governor Rotimi Akeredolu from nominating a new deputy governor and forwarding the same to the lawmakers for approval pending the hearing and determination of the substantive matter.
Justice Nwite held that after listening to Adewusi, he was of the view that the interest of justice would be met by granting the application.
"Therefore, the application of the applicant succeeds," he held.
The News Agency of Nigeria reports that the embattled deputy governor had, in a motion on notice marked: FHC/ABJ/CS/1294/2023, sued the Inspector-General of Police and the Department of State Services.
Others joined in the suit are Akeredoku, Speaker of the Ondo State House of Assembly, Chief Judge of Ondo State, and the House of Assembly as 1st to 6th respondents, respectively.
In the application filed by Mr Adelanke Akinrata on September 21, Aiyedatiwa sought four reliefs.
Justice Nwite, who granted all the reliefs, adjourned the matter until October 9 for hearing.
Meanwhile, hundreds of indigenes of Ilaje community in the Ilaje Local Government Area of Ondo State, on Tuesday, stormed Akure, the state capital, to protest against the ongoing impeachment process against Aiyedatiwa.
Aiyedatiwa, who is also an Ilaje man, had been served the impeachment notice by the state House of Assembly and was expected to respond to all the allegations in the notice.
The protesters, who gathered in front of the entrance of the Assembly gate with leaves in their hands, chanted various solidarity songs to express their support for the embattled deputy governor.
Some of them carried placards with inscriptions such as "Justice for Lucky, Lucky is innocent"; "Stop accusing him wrongly"; "Ilaje Nation stands with Aiyedatiwa"; "Aketi, Lucky is not your enemy," and "Let Lucky finish his term," among several others.
The protesters alleged that the impeachment proceedings were a plot to take Aiyedatiwa out of the race of the 2024 governorship election in the state.
Speaking on the development, one of the leaders of the protesters and Founder of the Ilaje World Congress, Mr Ola Juda, declared that the indigenes of Ilaje would not tolerate the impeachment move against Aiyedatiwa.
He said, "This gathering is the gathering of sons and daughters of Ilaje land; not only Ilaje, but we also have other sympathisers from Akure and Ese-Odo Idanre axis that have come together to protest against injustice and the battle that is going to erupt in Ondo State. The peace of Ondo State is being threatened by the actions of the Ondo State House of Assembly.
"For the past decades, an Ilaje man has never been a deputy governor but for the first time, we have a deputy governor, and yet powers that be have vowed that he will not finish his tenure. Aketi/Lucky mandate was given to both of them and if Aketi is still the governor of Ondo State, our mandate as the deputy governor remains."
However, no member of the House came out to address the protesters.
The Akure Area Commander of the Ondo State Police Command, Mr Nzota Chidi, who addressed the protesters, advised them to be peaceful in order not to be infiltrated by miscreants.
In a related development, some former members of the Ondo State House of Assembly have condemned the process taken by the state Assembly to impeach the deputy governor.
The former lawmakers, under the auspices of the Concerned All Progressives Congress' Ex-Lawmakers in Ondo State, said it was too early for the members of the 10th Assembly to take the issue of impeachment as a major priority at the expense of various challenges facing the state in recent times.
Speaking in Akure on Tuesday on behalf of others, a former lawmaker, Mr Abiodun Jerome, urged the state Assembly to play the game according to the rules, warning them against causing chaos in the state.
Jerome said, "Our intention is purely advisory. May we remind you, dear honourables (lawmakers) that Chapter 5 Part 2 and Section 90 to 129 of the Nigerian Constitution is very clear on the establishment of the House of Assembly and its functions.
"The present House of Assembly is less than four months old, and it's very unfortunate that impeachment proceeding is their priority amongst the myriads of critical issues confronting our state presently.
"As former lawmakers, we have the responsibility to point attention to all forms of abnormalities we observe so that the general public is not misled. Although we could have ordinarily ignored the shenanigans of the orchestrators of the dastardly act, we are compelled by the trust once held by us with the political responsibilities as representatives of our various constituencies."
Similarly, a political organisation under the aegis of Ondo State Consciousness Movement, on Tuesday, warned members of the Ondo State House of Assembly against being used as a political tool in the hands of the executive to achieve a predetermined objective.
The chairman of OCM, Shalom Olaseni, in a statement, said that the legislature should not allow its hallowed chambers to be tainted with political witch-hunts or targeted vendettas as being rumoured in various quarters in the state.
He said, "The alleged discord between the state governor, Rotimi Akeredolu, who recently returned from a protracted sick leave abroad, and the deputy governor, stemming from the deputy governor's alleged gubernatorial ambitions, should not be allowed to overshadow the pursuit of justice and adherence to constitutional principles."